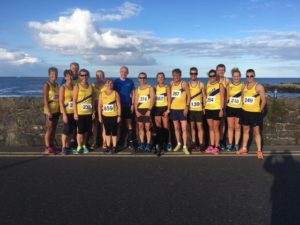 This year's race was a change from previous years as it stayed off the main roads and took in the "Commons" a couple of times. This made the course flatter, so more appealing.
North Down attended in numbers and were also well numbered on the podium. Valerie McDonough made a return to racing, her first race since the Senior Cross country in February, and continued where she left off with a strong run to win the ladies race in 21:17 and Helen Byers had Valerie in her sights as she finished 2nd clocking 21:49. Jack Bradshaw followed on from his Mountstewart success with a 3rd place finish at the 'Dee recording 17:41 as he did so.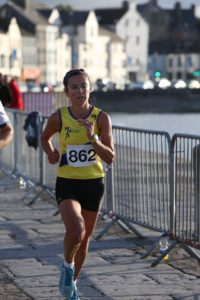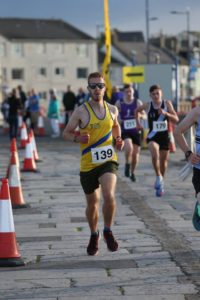 Chris Downey was next male runner in 7th with a time of 18:56 and Philip Mulligan finished 30 seconds later on 19:27 which was 10th position. Paul Lynas finished 19th and was right behind the ladies winner on 21:18, Jamie Woods made it home in 24th, 21:41 and Alan Hughes recorded 21:58 in 30th place. Youngster Ryan Lynas finished alongside veteran Davie Seaton timed at 22:35 and 22:36 placed 34th and 35th and Cliff McCausland dipped under the 23 min mark on 22:59, 37th.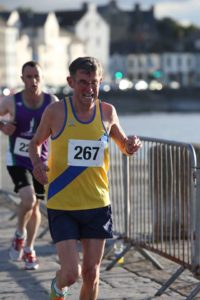 (Chip Times)
Susan Spence – 50th 24:01
Freya Spencer – 89th 26:16
Judith Gillespie – 92nd 26:07
Nicola Stevenson – 113th 27:24
Donald Smith – 123rd 27:50
Glenn Frazer – 139th 28:40
Noreen McCausland – 190th 31:07
Helen Beattie – 199th 31:40
Trudy Patterson – 228th 33:14
Alison Crozier – 246th 34:43