The highest profile cross country races of the season so far took place at the Abbotstown sports arena on Sunday. The age group races were the conclusion to the regional even age group races staged at Rostrevor last month and the senior races the national qualifier for the European cross country in Slovakia next month.
Lucy Cheatley was first out in the U12 race finishing 112th, Ollie Playfair was 36th and Harris Massey, 154th in the boys equivalent. Tara McDonough had the best return of the age groups with a great 32nd placing in the U14's while Hollie Massey claimed 102nd spot.
The U16 girls came 7th as a team with Caitlyn Turner leading them home in 41st, Megan Briggs 46th, Amelia Tyler 53rd, Bryanna Catney 86th and Alisha Turner 89th. In the U18 girls and Junior women Rio Catney returned in 40th and Jessica Scott 109th.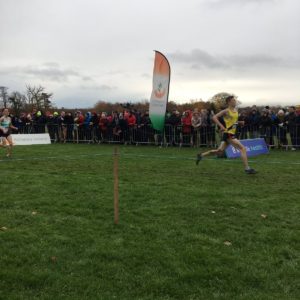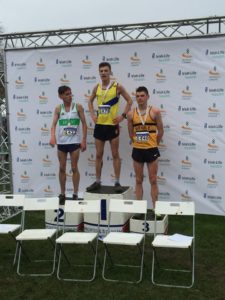 The U18 boys and Junior men race produced the club highlight of the day. Craig McMeechan, hoping for a top 6 placing to earn a Euro cross selection, ran the perfect race to take 1st place and one of two automatic selections to Slovakia on 10th December. Having coped with the 4 lap, high tempo race Craig had the strength to push on further as he approached the run in and shake off his nearest challengers. In the same race Thomas Patterson finished 32nd U18 and John Ewing 111th.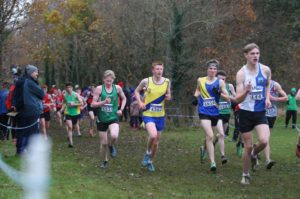 In the senior womens race Katie Moore had a great race to finish 26th overall and 3rd U23 which in other years may have attracted selection to the European cross country.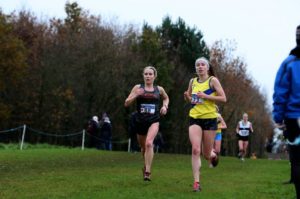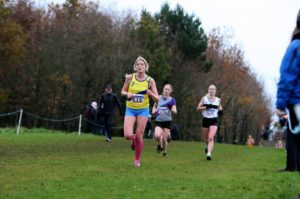 Rachel Gibson followed closely in 28th while the ever improving Jodi Smith finished in 41st and Melissa Eccles, 55th. Roberta Dornan made it across the line in 71st while not feeling 100%. The strong performance from our ladies was enough to place them 5th team.