The club's U17 girls were the star performers at Waterford on Sunday. Jessica Scott led the team in with a solid 23rd place finish followed by sisters Caitlyn Turner in 31st and Alisha Turner, 40th. Bryanna Catney completed the team on 75th place.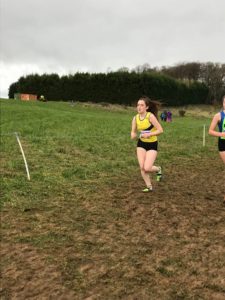 This ranked the North Down team 3rd and Jessica Scott also counted in the 6 strong Ulster team who came 3rd.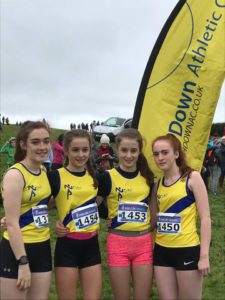 The club was also well represented in the U15 girls where Megan Briggs returned in 50th and Amelia Tyler close behind in 52nd. Tara McDonough was struggling with a cold but despite this still managed a respectable 79th and Sophie Kenny did well to finish in 96th.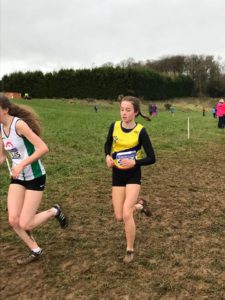 Our only runner in the boys U17 was Cameron Jenkins who claimed 97th place in a competitive race and Rio Catney was also our sole entrant in the U19's where she had a great run to finish 16th. In the final age group race of the day John Ewing continued his good form with placing 50th.