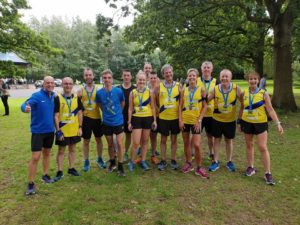 Twenty eight North Down runners raced in the Laganside 10k around Ormeau Pk and Ormeau embankment on Sunday. The race this year had the incentive of marathon champion Paula Radcliff participating and mixing with the local athletes.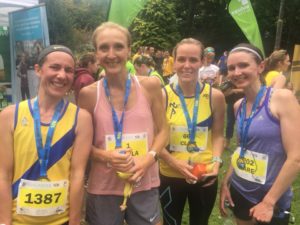 Nick Irvine led the club home in 32nd position with a time of 37:20. The next three ND athletes finished together with Douglas Gordon taking the best chip time of 38:24, David Massey 38:30 and Mark Weir 38:31. Alasdair Mair was next in 40:14 closely followed by our first female finisher, Sarah Grant – 40:20. Colin Walker made it two races in three days following the Ards 5 miler on Friday night, this time recording 40:31 and Philip Ballie was timed at 40:59.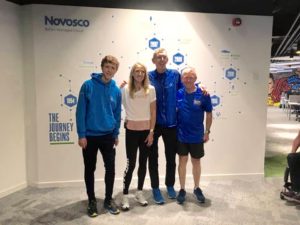 Steven Donegan completed in 41:26 ahead of Terry Eakin who clocked 41:37 and claimed the O65 age category win with it. Keith Gilmore returned in 41:47 and Clair Quigley made it home with a time of 42:42.
Cameron Jenkins – 43:40 Jodi Smith – 43:52
John McGarvey – 45:04 Lindsay Doulton – 46:11
Cliff McCausland – 47:55 Mick Hall – 48:03
Paul Lynas – 48:18 Alex Irvine – 49:55
Philippa Watson – 52:35 Valerie Blayney – 54:40
Glenn Frazer – 58:00 Terry Coyne – 60:04
Judith Gillespie – 60:08 Nicola Stevenson – 60:28
Noreen McCausland–64:48 Sally Anderson – 41:10