43 North Down runners enjoyed the Larne sunshine and the Ballygally coastline on Saturday, with plenty pb's into the bargain.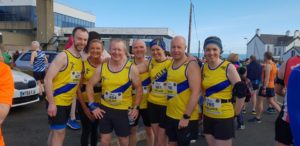 Michael Boyd was first man home with a time of 1:22:48 closely followed by Chris Speers clocking 1:23:01. Eamonn O'Reilly was next in 1:28:26 before Sean Nickell completed in 1:29:17, covering a distance better suited to his marathon efforts after his Queens 5k run on Wednesday.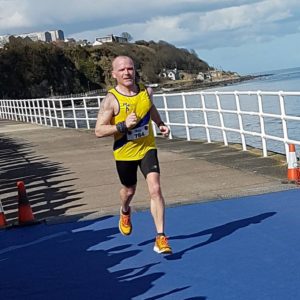 Alan Massey narrowly missed breaking the 90 minute barrier as he crossed the line in 1:30:06 as did Philip Mulligan on 1:30:08. Stephen Wise ran well to register 1:31:32, Steven Donegan finished with 1:33:50 and Douglas Gordon, 1:36:45.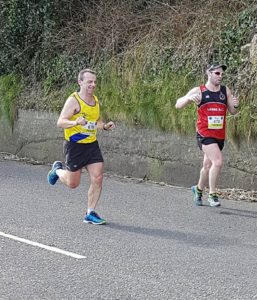 Fiona McQuillan was our first woman home in 1:37:36 and just over a minute later Jennifer McVeigh joined her on 1:38:43. Christopher Ballentine finished with 1:38:35 and Robert Eadie crossed the line in 1:41:22, Mitchell Brown 1:42:24 and Claire Scott 1:42:53. Helen Byers fell out with her Garmin pace setter when she recorded 1:44:00 and then John McGarvey was thoroughly satisfied with his 1:44:27 timing after his recent period of good quality training.