This year's race around the North Down coastline attracted the status of the Northern Ireland and Ulster 10k championship, so it was no surprise to see the top quality talent on show. This was also due to the efforts of race director Davie Seaton and the successful delivering of the race from Secretary, Clare Russell and 75 members of the club also capably marshalling the race.
The race was won by Gideon Kipsang in 30:21 in a close finish with Commonwealth Games marathon runner, Kevin Seaward who also clocked 30:21.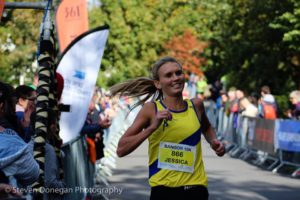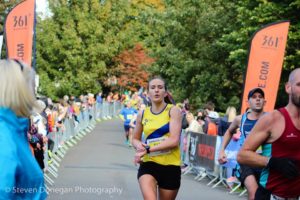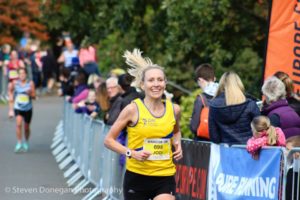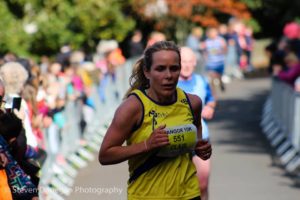 Once again our ladies came through as victors as Jessica Craig led the team home winning the individual race in 36:44. Sarah Grant was well placed in 6th place on 39:12, Jodi Smith 9th timed at 40:04 and securing 1st FO35 and Clair Quigley 17th with a time of 42:13 made up the successful quartet. Julie Balmer had a decent run to finish 21st followed by Helen Byers prepping for the Chicago marathon with a pb time of 43:22 and Catherine Roberts was 25th crossing the line with 43:16.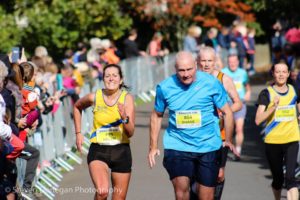 Of the men our first club runner home was Craig McMeechan who finished in 8th place with a pb time of 32:22, this also earned Craig 1st Junior place. Dennis Scott was next in 34:35 which was 22nd and Jordan Stokes followed closely in 29th timed at 34:52. Thomas Patterson had a great run to finish in 33rd place with a pb time of 35:36 ahead of Jack Bradshaw who continues his rich vein of form pb'ing with 35:57 in 41st place. Our next three runners were in close proximity as Darren Hamilton finished on 36:09, 43rd Jamie McMeechan 36:17, 45th Ben Caughers 36:32, 46th and Jakob Swann 36:43, 48th.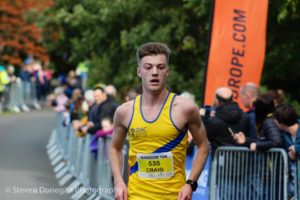 In addition to the main prizes Sarah Moorcroft won the FJ with a time of 47:24 and the reliable Terry Eakin won the M65 clocking 41:52.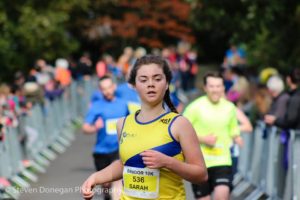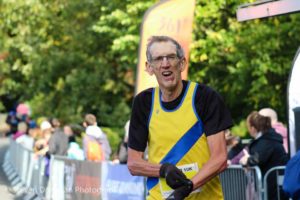 All photos produced by Steven Donegan.