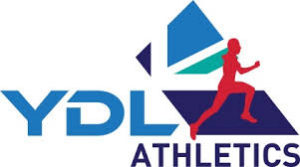 YDL is a series of Track and Field competitions across the UK which encourages young athletes to compete against other clubs in their region. In Northern Ireland, there are 9 clubs, including NDAC, entered for the 2017 event.
Points are awarded for placing in both the 'A' and 'B' categories of each event. It would be wonderful if we could have athletes entered in every running, throwing and jumping event at each of the three age group categories (U13/15/17). This requires a commitment from the young athletes AND their parents.
The dates and venues are as follow – see bottom of page for events in each round.
Saturday 29th April 2017: Antrim Forum
Saturday 27th May 2017: Antrim Forum
Final: Saturday 1st July 2017: Mary Peters Track
Athletes may compete in the following age categories:
U13: Born between 1st September 2004 – 31st August 2006
U15: Born between 1st September 2002 – 31st August 2004
U17: Born between 1st September 2000 – 31st August 2002
The club typically organises a bus departing Bangor Sportsplex to the venue for each round of the YDL with only a small financial contribution required from the athletes. The club also pays the entry fee.
We recognise that the Spring and early Summer are busy times for families. However, the experience gained by the young athletes from competing at YDL will stand them in great stead. They will be supported by their coaches and a Team Manager and the camaraderie and club spirit engendered at these events will never be forgotten.
Please make a note of these dates and let your Coach(es) know your availability to be considered for the team. We encourage every young athlete within the club to consider competing this year. Final team lists and events will be confirmed in advance of each round.
Events round 1
Male
Female
under 17
10.00
Hammer [5.00K]
under 17
10.00
Hammer [3.00K]
10.30
1500m
10.30
1500m
11.45
100m H
10.30
High Jump [start 1.20m]
1.02
100m
11.27
80m H
1.50
Long Jump
12.53
100m
2.10
800m
1.02
Javelin [500g]
2.10
Shot Putt [5.00K]
1.50
Long Jump
2.30
High Jump [start 1.25m]
2.00
800m
2.30
Javelin [700g]
2.10
Shot Putt [3.00K]
3.00
400m
2.40
300m
under 15
10.30
Hammer [4.00K]
under 15
10.00
Hammer [3.00K]
10.40
1500m
10.40
1500m
10.40
Long Jump
10.40
Shot Putt [3.00K]
11.36
80m H
11.18
75m H
11.45
Javelin [600g]
11.54
Long Jump
12.44
100m
12.35
100m
12.53
Shot Putt [4.00K]
12.35
High Jump [start 1.15m]
1.50
800m
1.02
Javelin [500g]
2.50
300m
1.40
800m
2.50
Discus [1.25K]
2.00
Discus [1.00K]
Under 13
10.50
1500m
Under 13
11.00
70m H
11.09
75m H
11.27
High Jump [start 1.10m]
11.45
Shot Putt [3.25K]
11.36
Discus [0.75Kg]
12.24
100m
12.05
1200m
12.24
Discus [1.00K]
12.15
75m
1.30
800m
1.20
800m
1.30
High Jump [start 1.10m]
2.50
Long Jump
NO ATHLETES IN THE U'13 AGE GROUPS MAY COMPETE IN MORE THAN ONE EVENT BETWEEN 800m AND 1500m ON ANY DAY.
NO ATHLETES IN THE U'15 AGE GROUP MAY COMPETE IN MORE THAN ONE EVENT BETWEEN 800m AND 3000m ON ANY DAY