After several months of virtual racing and imaginary opposition, competitive running returned to something resembling the normal format on Saturday, albeit with social distancing and staggered starts on Down Royal Racecourse.
At a venue which normally subscribes to the notion of four legs good, two legs bad, there were still plenty of thoroughbreds on show, with three distance options and a particularly high quality field for a 10k featuring Olympic hopefuls Stephen Scullion and Anne-Marie McGlynn. Almost three hundred athletes took advantage of the chance to participate in the UK's first official road race for several months, with conditions pleasant, if a little gusty, on an undulating course with PB potential.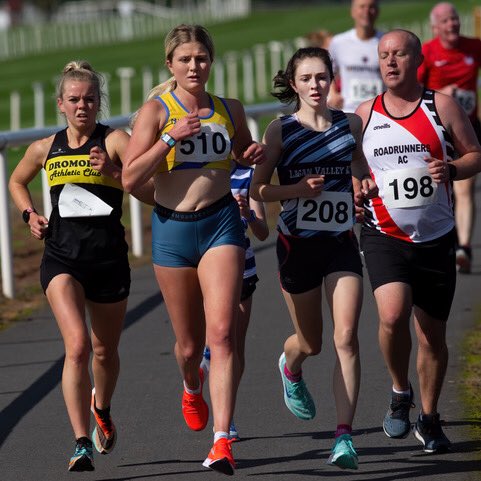 North Down AC had representation in each of the races, with Rachel Gibson (17:54) getting proceedings off to a flying start in the 5k, just pipped for first lady honours, but with a more than respectable 16th overall from a field of 102. Clair Quigley (19:51) ran to her usual high standards, dipping under 20 minutes, and while Seb Holley (20:14) was just the other side of that barrier, the junior member had the consolation of a tremendous new PB (and bragging rights over mum and dad – 28:08 and 21:08 respectively). Noah Hasan ran strongly to finish in 22:11, whilst Pat O'Driscoll has been itching to lace up his racing shoes, and rounded out club representation in 30:17.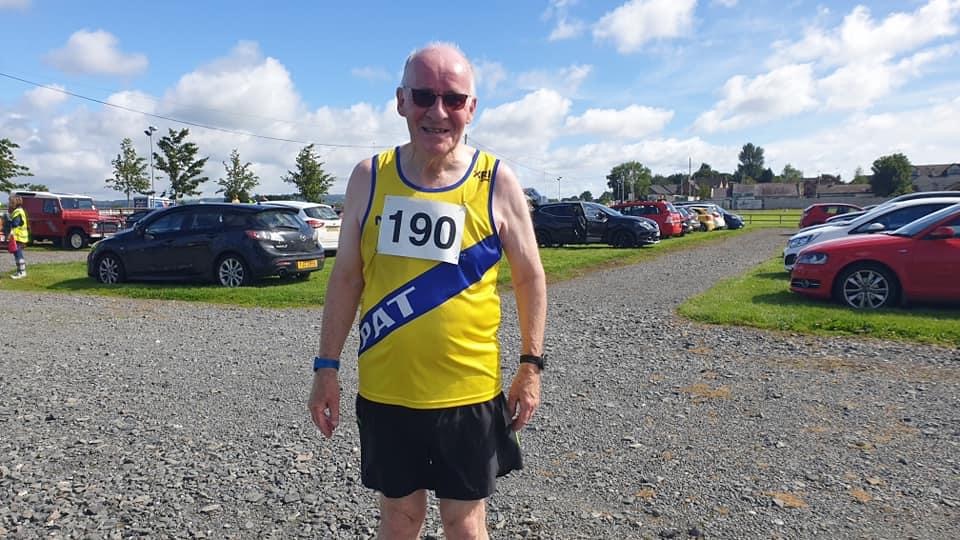 The 10k always promised to be the high profile event of the day, with top quality athletes and dedicated club runners straining at the leash to test themselves, after months of non competitive mileage. Despite highlighting the lack of physio services during lockdown as his reason for operating at 'only' 60%-70% in training, Stephen Scullion was more than good enough to cruise to victory in 29:13. However, the realisation that his Olympic dream will not happen this year appeared to weigh heavily on the talented marathon man, and he subsequently announced his retirement on social media later on Saturday, before appearing to have a change of heart the next day. The local running community will hope that he continues on his path towards the delayed Olympics in 2021, not only to reward his obvious talent, but because his mere presence at yesterday's event was enough to inspire those around him.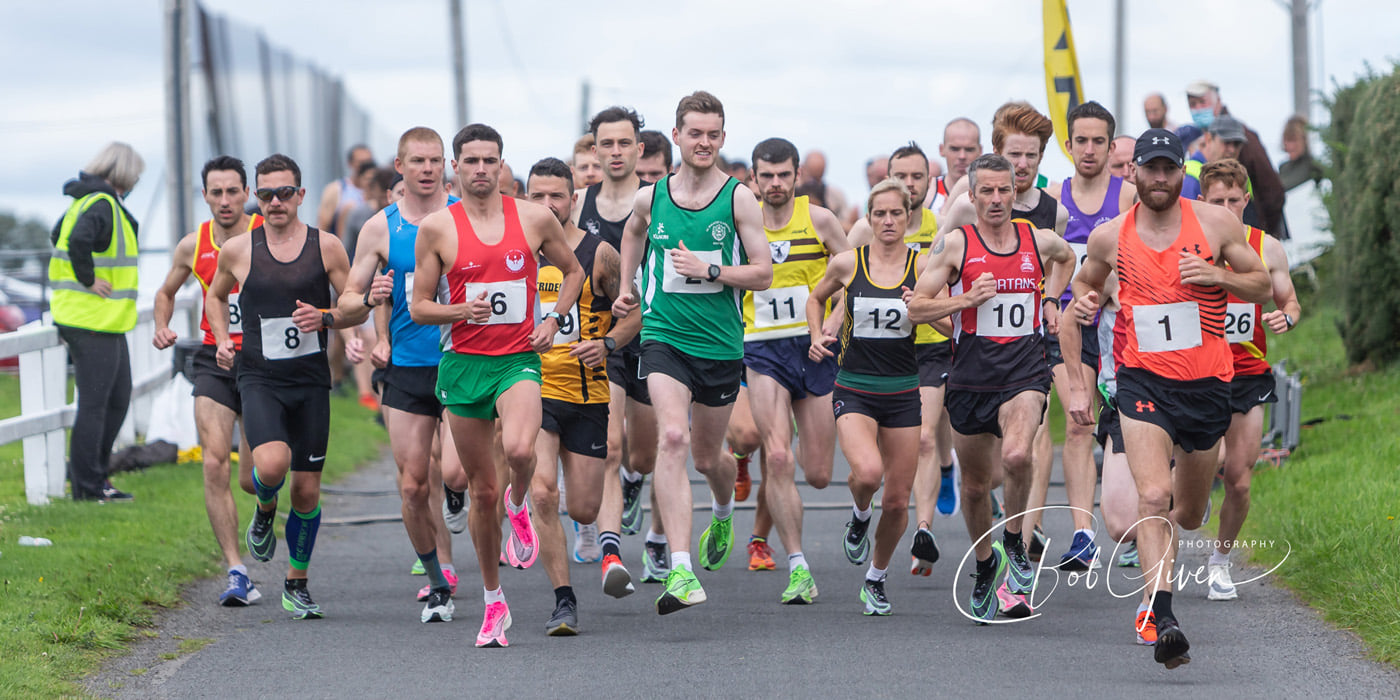 A sub 30 minute 10k in Northern Ireland is a rare enough event, but with Scullion as the front runner, Lisburn's James Edgar (29:54) also broke the magical barrier for the first time, whilst there were impressive PB's for North Belfast Harriers man Conan McCaughey (30:27/3rd) and international triathlete, Russell White, of Dromore (30:44/4th). Amongst such high class opposition, North Down's Jamie Budde more than held his own, 32:27 representing a fantastic first sub 33, and great reward for his patience during lockdown training.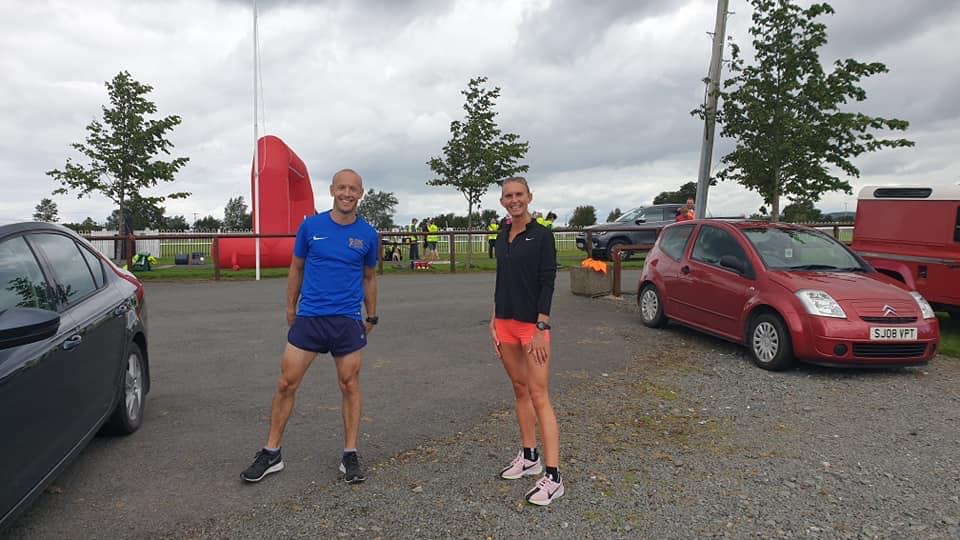 Irish international, Anne Marie McGlynn, took the ladies honours in a new Northern Irish record of 32:43, whilst Jessica Craig confirmed her progress since joining Athletic NI's 'Marathon Potential 2024' group, to claim the runners up position, in an official time of 35:08 (although that may be rounded down to 34:48 to take into account a 20 second delay at the socially distanced start.)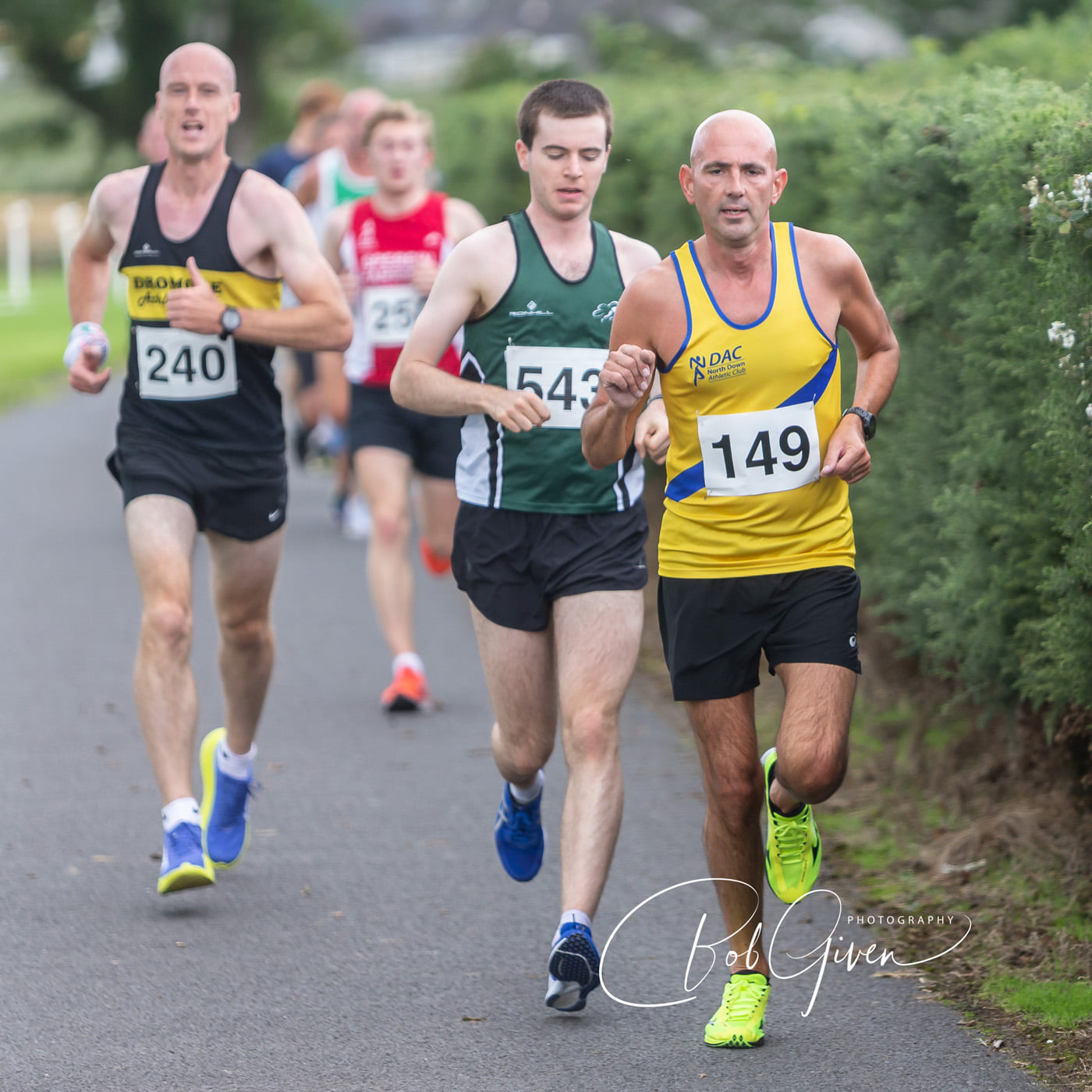 David Massey (37:27) was close to his very best in a strong run and claimed 40th position, whilst Steven Donegan was also in flying form, 39:01 representing a new personal best and 50th. For Terry Eakin 40:59 was not only reward for his self discipline and early morning training during lockdown, but an Irish record in his M70 category and an inspirational effort of near 90% in age graded conversion.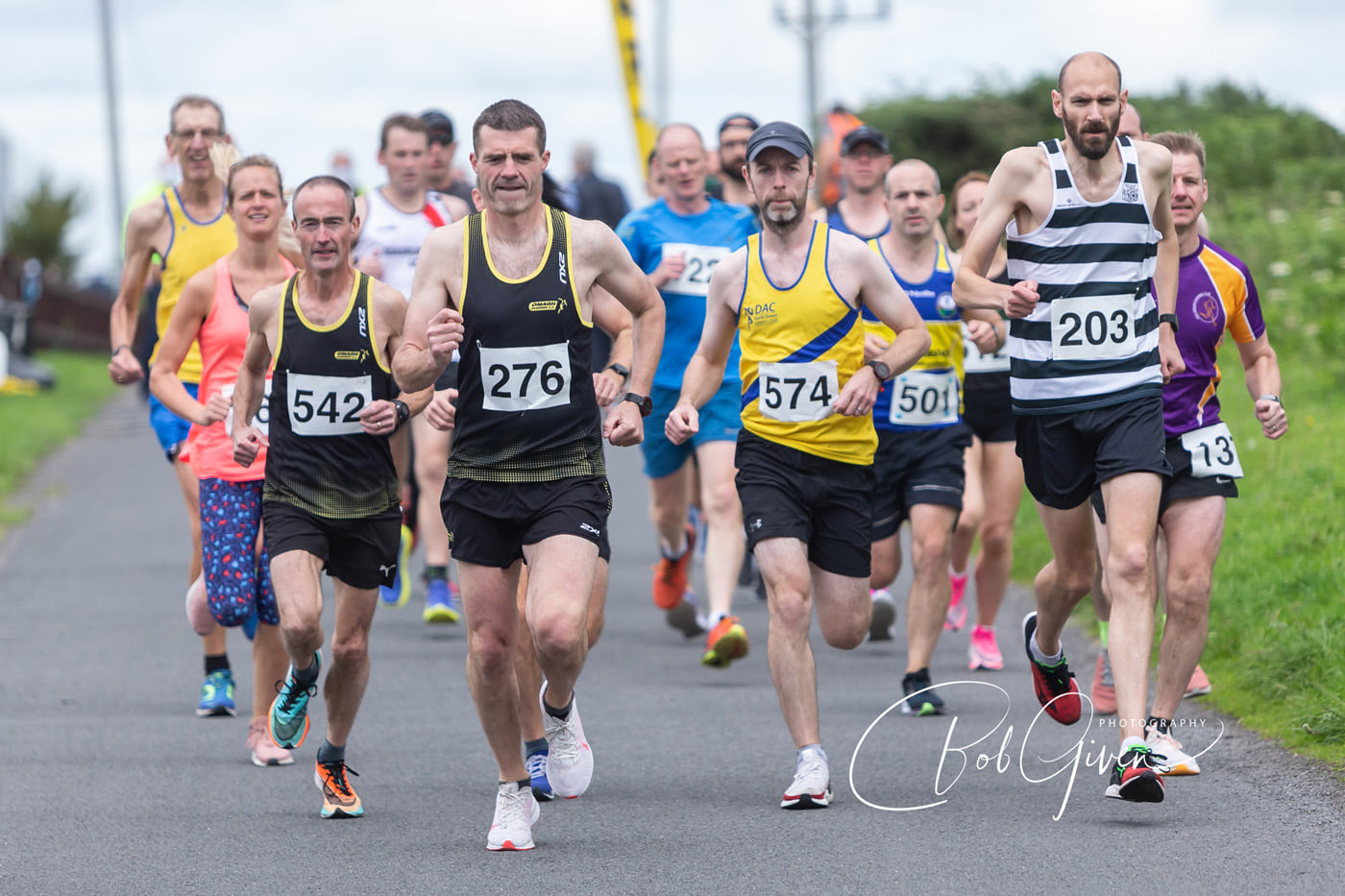 Speaking of age graded comparison and inspirational masters, at 61 years young, Tommy Hughes was within 90 seconds of an age category world record, whilst taking the overall half marathon win in 1:12:55, and while North Down Frankie Rea was unfortunate to have such illustrious company in the M60 category, he still performed to his own high standards and was good enough for 3rd M60 in a time of 1:35:10. While many Olympic athletes will have been disappointed to have had their event postponed until next year, Cliff McCausland did at least make it to Tokyo earlier in 2020, albeit for the consolation prize of a parkrun, after his marathon plans were dashed by an 'elite athletes only' event. As usual, Cliff was just happy to be clocking up more mileage and rounded out a memorable return to racing for North Down athletes in Downpatrick, with a time of 1:54:04 and 51st overall.
Down Royal Races – All Results