When Lord Londonderry bankrolled the construction of Ards airport back in 1934, with the vision of being Northern Ireland's main centre of flying, he probably never envisaged it being used as a running track. However, considering its history as a landing site for Hitler's soon-to-be foreign minister, Joachim Von Ribbentrop in 1936, a 5 and 10k road race was hardly the most controversial event to happen there, and so it proved with the result another well organised event by our friends at Scrabo Striders.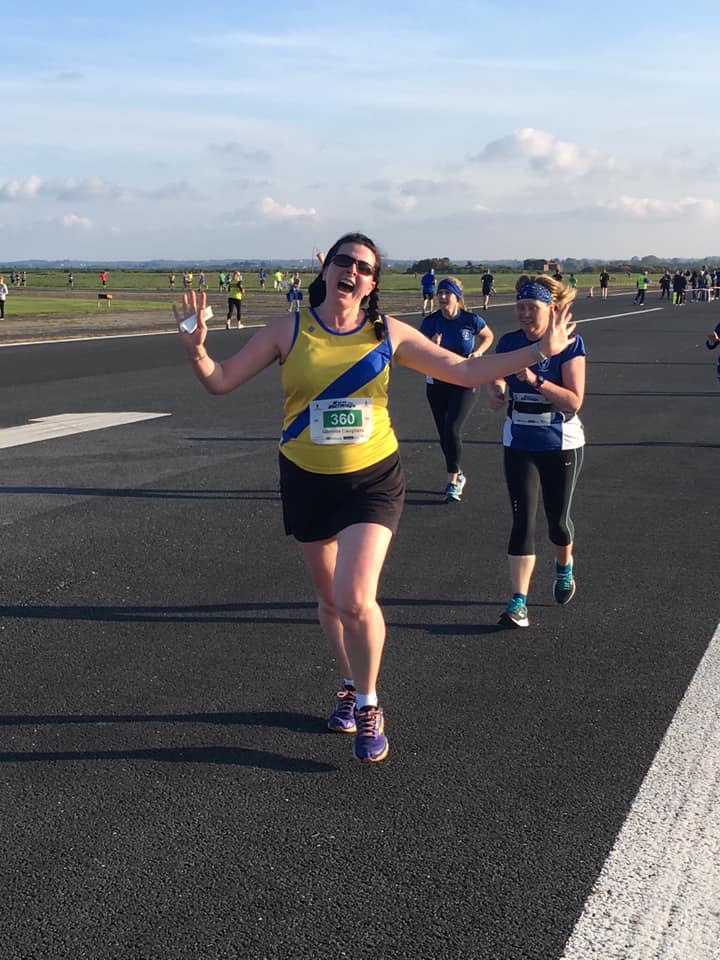 In the 5k race junior member Ryan Lynas set a brilliant new Pb in the scorching time of 18:28 (10th overall), with Les Boyd (19:54) recording another sub 20 and John Harvey just outside that mark on 20:09. Clare Russell continued the fast times in 27:42, Jill Eager (28:42), Terry Coyne (28:46) and Gemma Caughers (31:14).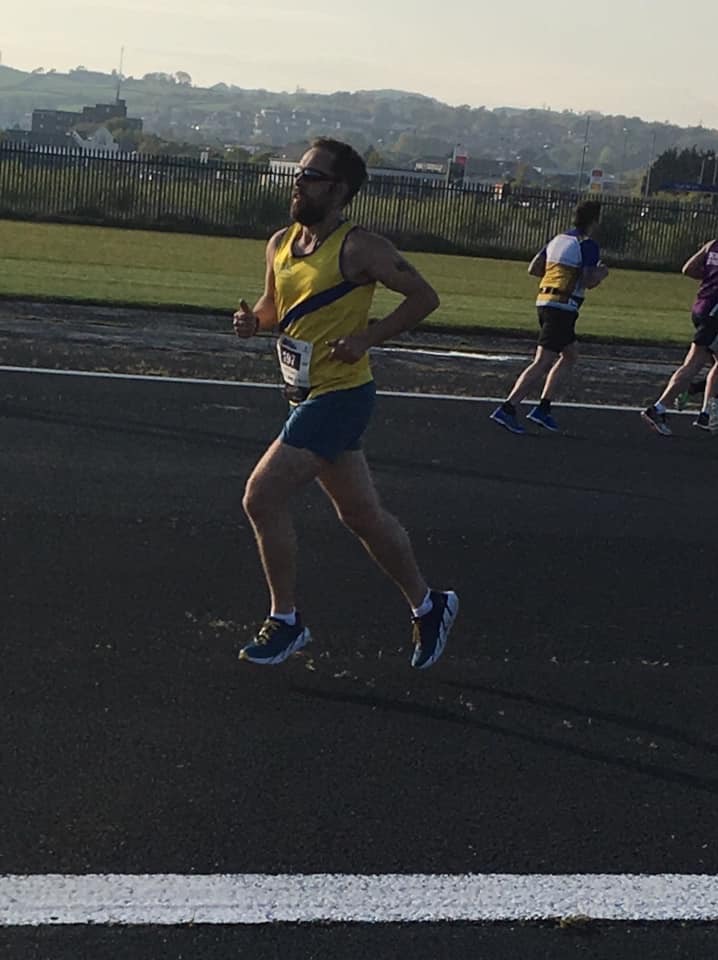 It would appear that the 10k athletes were also making hay in the sunshine, as pleasant conditions brought fast times, not least for Noel Eager (40:25) who was first North Down athlete (15th overall). Laura Neely (44:29) and Pamela Phillips (44:47) had a great battle for the title of 3rd lady, whilst Paul Lynas clocked 48:47, John Ferguson (49:38) and Gregory Eager (50:32). Marie Devine (57:39) dipped under the one hour mark, before Noreen McCausland (1:01.02) rounded out club participation with a well judged effort that included a one minute negative split.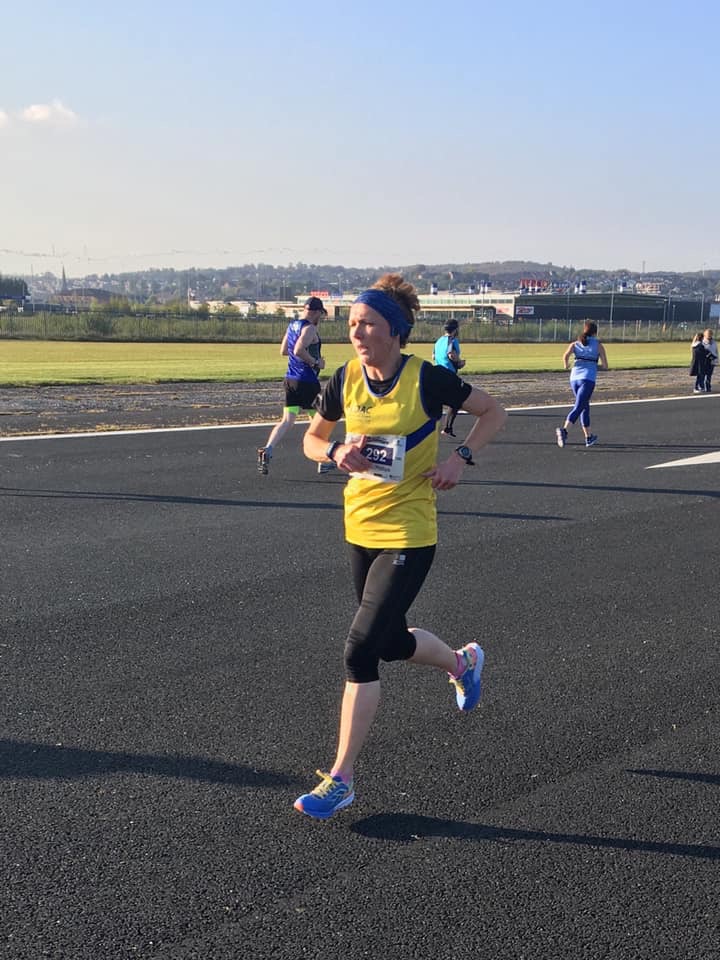 Three Lakes Challenge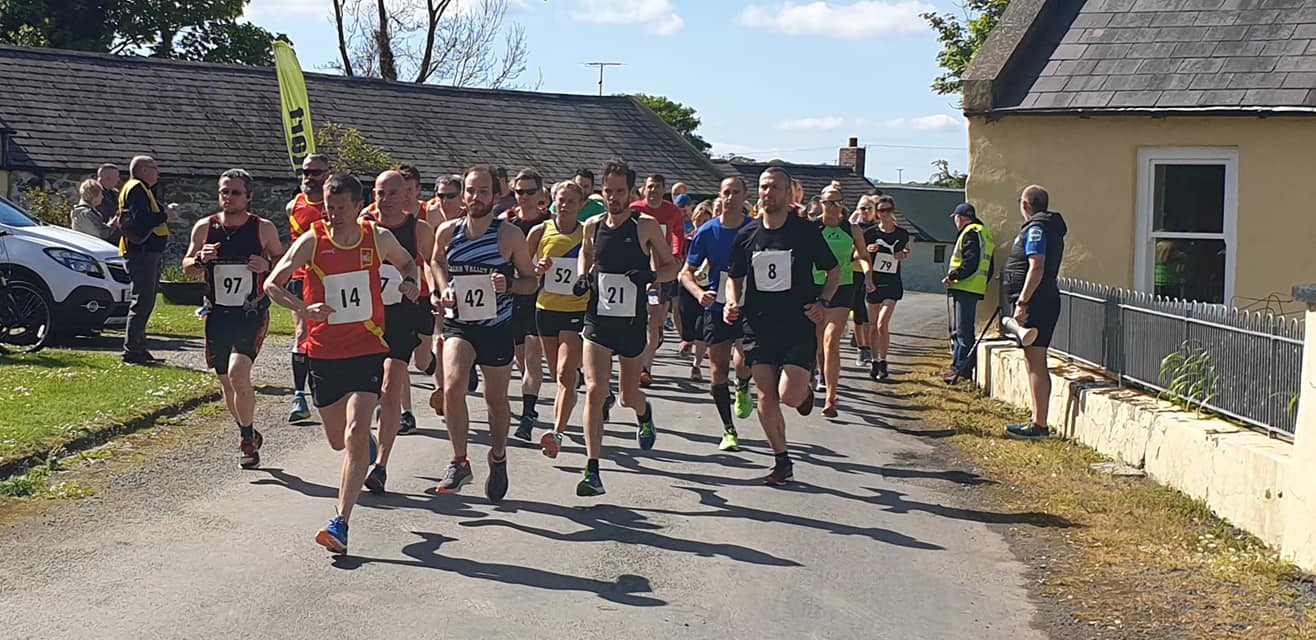 Hosted by Downpatrick Lions and Atlas Running the lakes challenge offered options at 7k and 15k, with North Down represented by five members in the longer distance.
On a beautiful day for a run, not to mention a cold refreshment at the Lakeside Inn, 63 athletes toed the line in the shadow of Ballydugan Mill, looking to grind out something special. In the end it was Philip Giles who took club honours for first member home, 1:05.52 good enough for 8th overall. Roberta Dornan (1:08.02) just edged Frankie Rea (1:08.09) for 11th place (and was first lady into the bargain), Joanne Kelly was next across the line in 1:18.56, whilst Marie Wilson completed club representation in 1:48.46.