Traditionally the bridge between marathon races in Dublin and New York, Halloween week was always going to be a bit different this year, but for North Down athletes a virtual marathon relay was the next best thing, with the latest of Steven Donegan's club challenges enticing eighty athletes to get their trainers on and clock up the miles.
Amidst all the hype and anticipation of a Champions League draw, teams of four were selected at random to take on distances ranging from four to nine miles, with the usual rules in place (one week to complete your distance/ no downhill routes)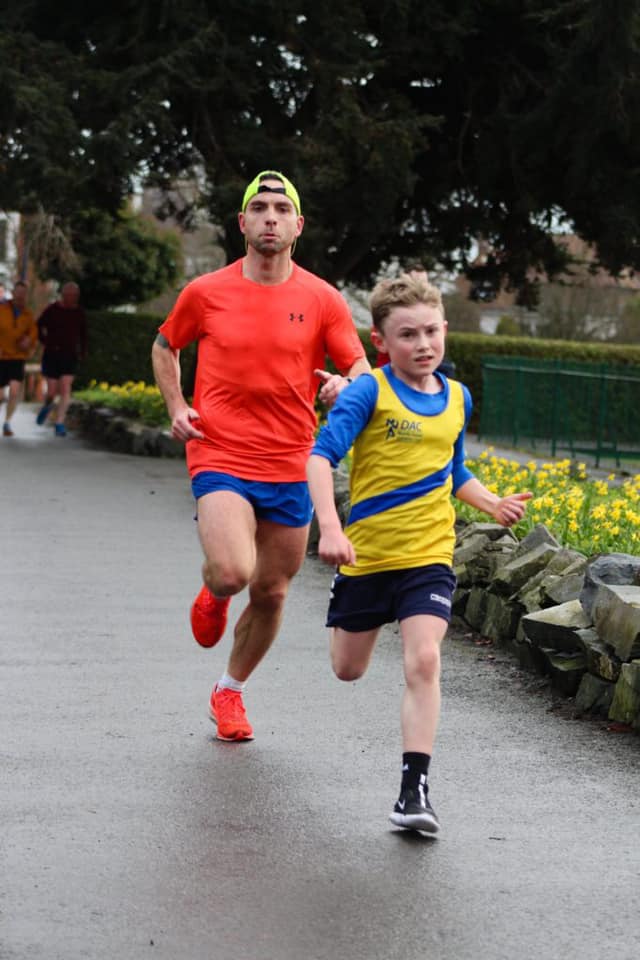 As always there was something for everyone, with the junior section of the club permitted to compete over the shortest distance, Bailey Duncan (27:12) scorching around Ward Park to set the second fastest time overall, with fellow juniors Becca Laffin (27:30), Isaac Dunne (29:10) and Cameron McCracken (30:22) showing up well. Another fine effort from Ricky Thompson (25:44) set the quickest mark over the distance, while there was a welcome return for club stalwart Clare Russell (41:01).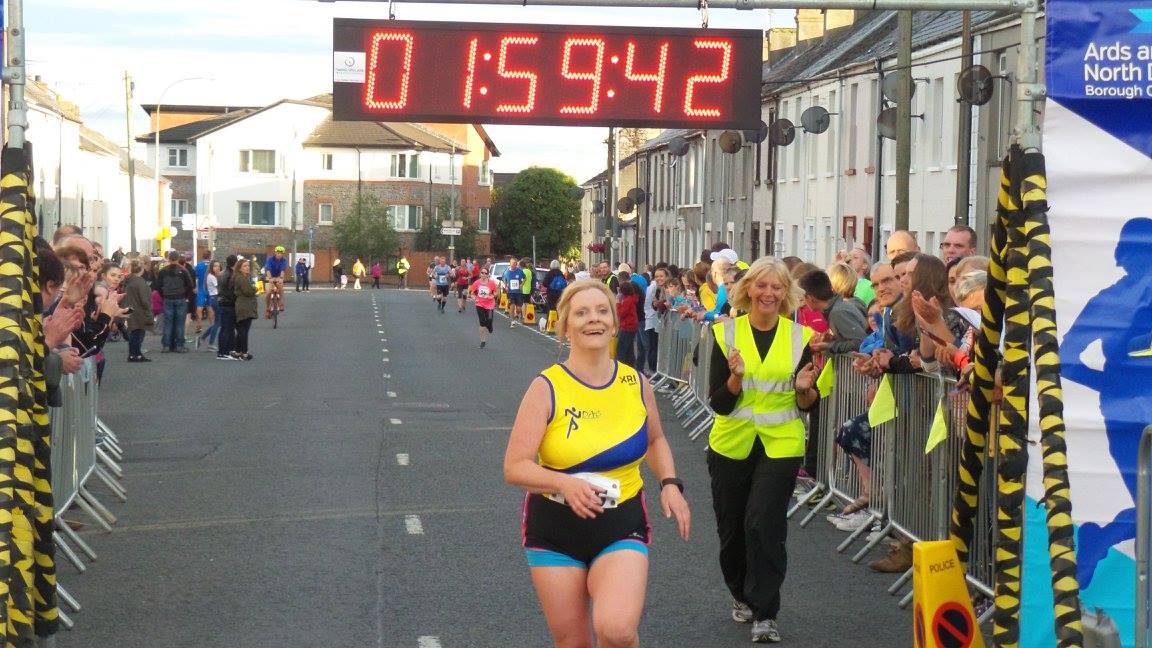 Over 6.2 miles James Budde (35:44) and Jamie Smyth (35:59) were in a league of their own, but were followed home by many other fine individual performances including Andy Lowry (40:15), Susan Black (45:34) and Jo Moran (50:33). Rab Martin (51:23) was required to pick up an extra half mile when a teammate was injured, but banked the mileage with a smile, while the Atlantic Ocean may have separated Michael Roberts and Gemma Caughers, but the virtual finish line saw them cross together in 55:30.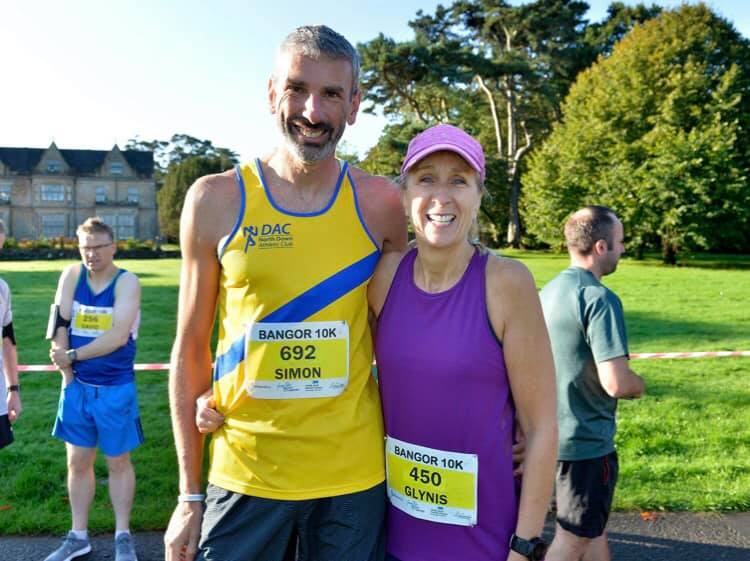 The irregular race distance of seven miles perhaps offered an opportunity to explore new routes, the Boyles choosing to take on the Comber Greenway, with Simon posting 44:10 and Glynis 55:13. In-between times Steve Wise set another age graded corker of 46:42, and Clair Quigley was first lady in an impressive 47:02.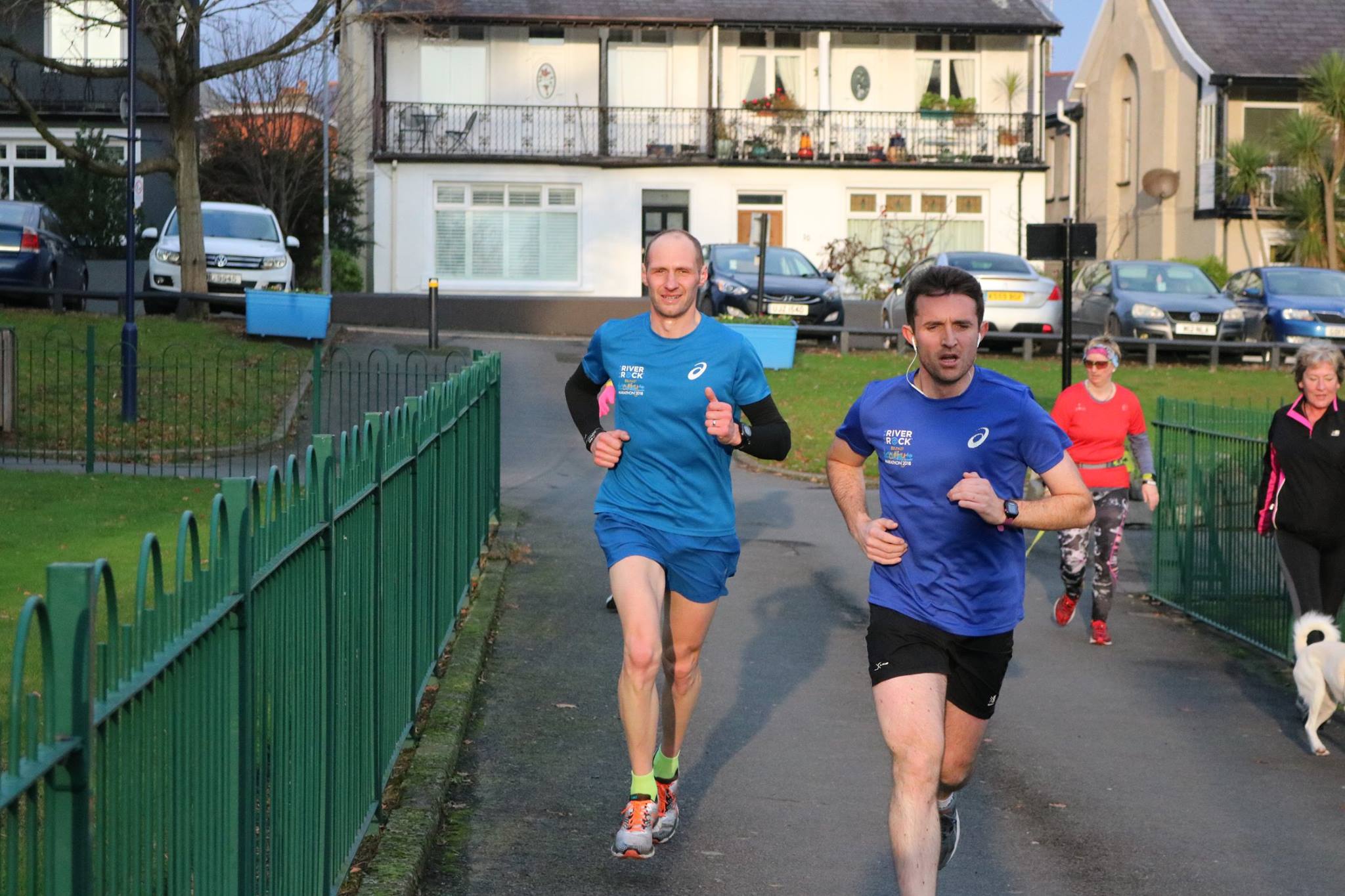 As expected, the longest distance attracted some of the 'big hitters', Dale Murray leading them home in a stunning time of 50:46, from Dennis Scott (52:01) and David Massey (55:12), with no fewer than nine athletes managing to break the hour mark. On the one year anniversary of her 2:56 Dublin marathon, Fiona McQuillan was almost exactly on previous race pace, posting 1:00:26 for first lady honours, but what did it all mean for the final standings?
While all twenty squads dipped under four hours, only one quartet managed to 'Beat Fiona', Valerie McDonagh's 52:37 over seven miles and Chris Moran's 57:05 for nine, combined with Bailey Duncan and James Budde's podium efforts, to give them an impressive combined total of 2:52:38. Ricky Thompson, Angela Fawthrop, Simon Boyle and David Massey took silver in 2:59:26, whilst Rebecca Nicholson, Kevin Mulligan, Alan Massey and Dennis Scott claimed bronze in 3:02:00.
As usual, thanks go to Steven Donegan for the latest club challenge and his efforts to keep members motivated in a competitive, but most importantly, safe environment.