The annual Lisburn Half Marathon, 10k and 3k fun run took place on its usual Wednesday evening date on 21st June. North Down AC was well represented among the prize winners across the 3 events. First off in the half marathon were the McDonoughs with Valerie claiming family honours in 1:36:11 and picking up 2nd place in the F50 category. She didn't have to wait too long for Philip as he crossed the line in 1:42:53.
Unfortunately for such a long established race, the 10k started some 7 minutes early causing some of the runners to miss the start as they were still warming up. They then had to weave through the field of 10k runners and half marathoners who had started less than the advertised 15 minutes earlier. Despite this setback the North Down runners achieved some excellent times in the circumstances. Francis Marsh was first to finish in 12th place overall in 35:00 ahead of Josh McDowell 36:17, Steven Donegan 37:52 and Andy Lowry 38:14. Sarah Gibson was first F50 in 42:25 with Brian Geddis close behind in 42:40 followed by Les Wilkinson 43:24 and Terry Eakin 45:08. Paula Simpson was another age group winner claiming 1st F55 in 48:36 with Helen Irvine completing the NDAC finishers in 50:17.
Isla Wiltshire was 2nd girl in the fun run with Caitlyn Dickenson finishing 5th.
[photo: Caitlyn Dickenson fun run]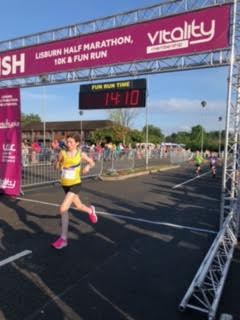 [photo: Isla Wiltshire 2nd girl fun run]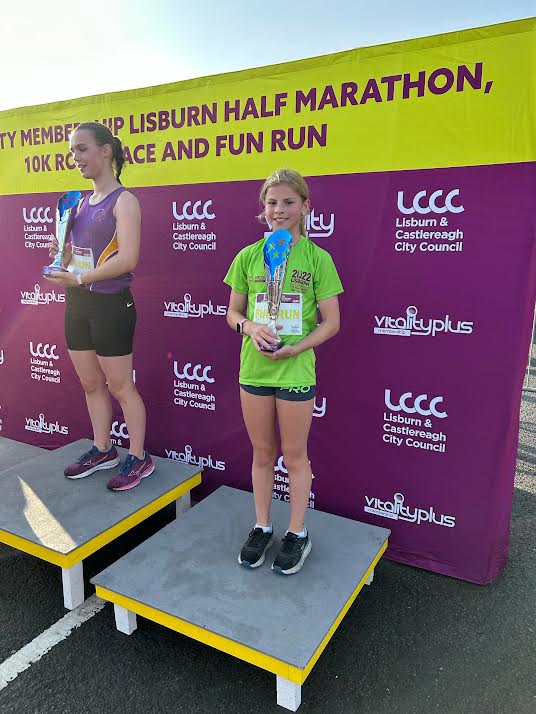 [photo: Francis Mars, 10k start]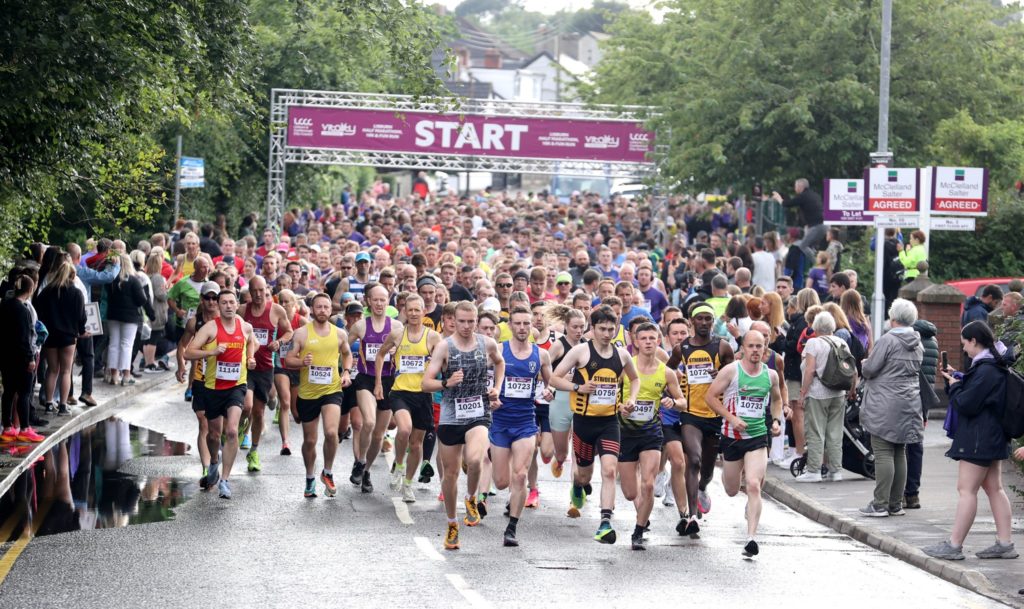 [photo: Les Wilkinson, 10k]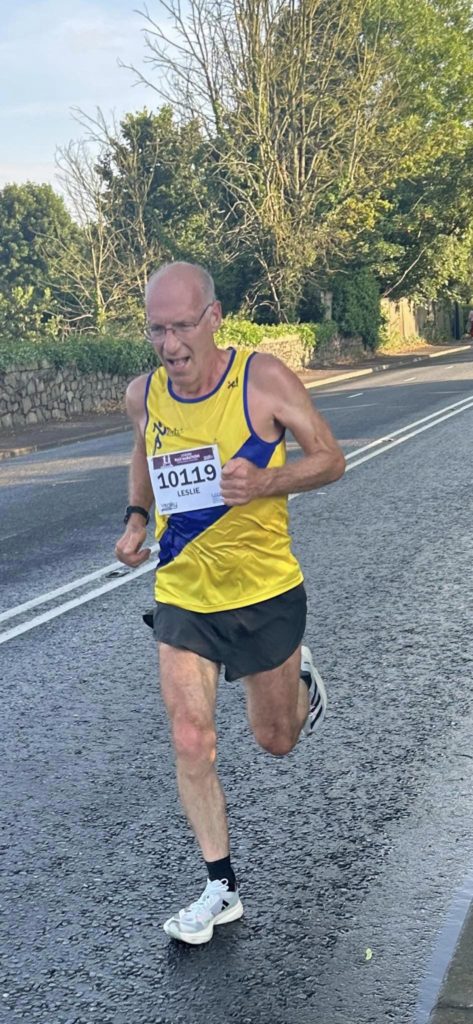 [photo: Philip & Valerie McDonough, half marathon]