Ards 5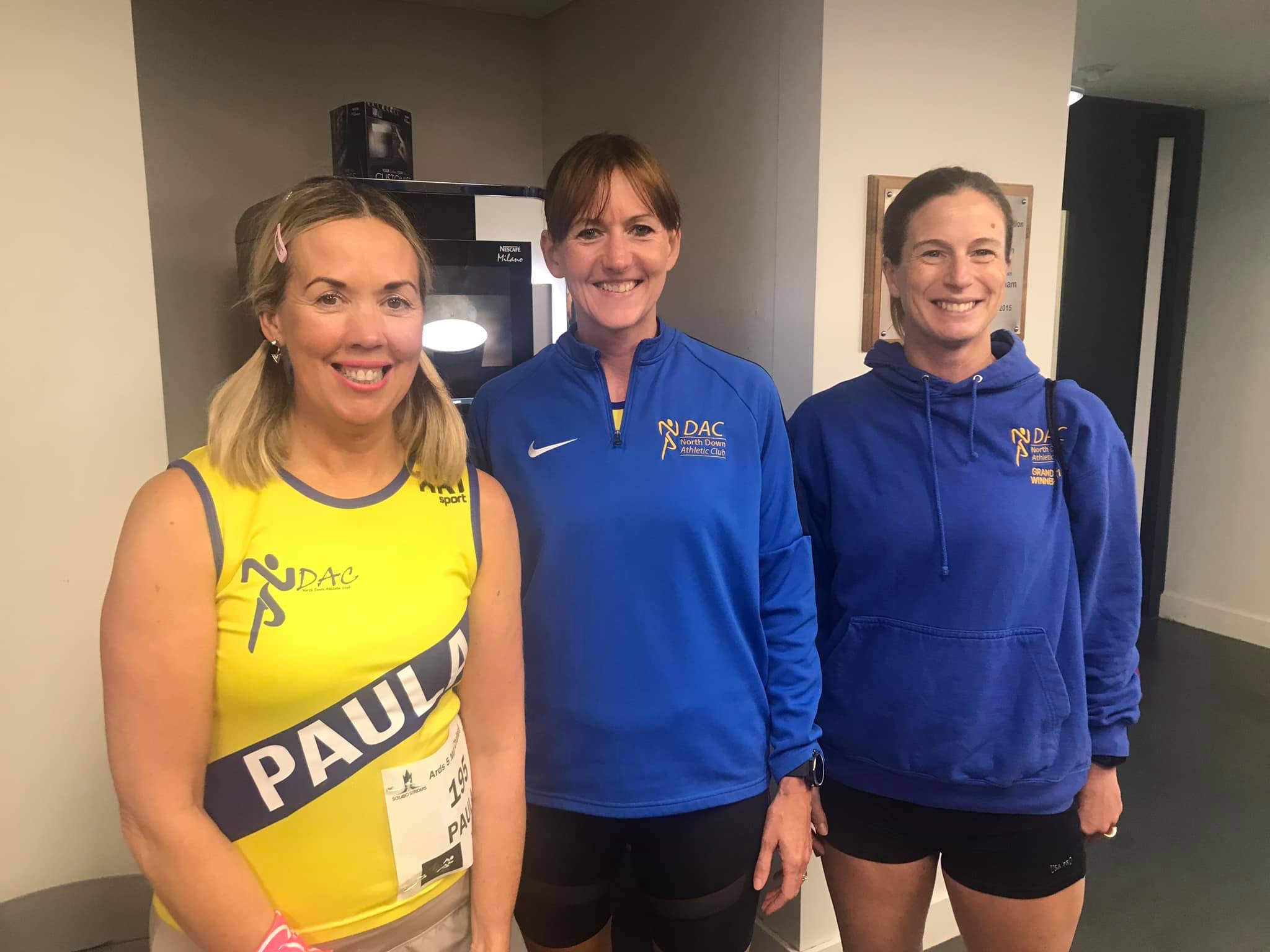 Having recently been added to the burgeoning portfolio of successful Scrabo Striders events, the Ards 5 miler returned in it's traditional late summer slot to provide a stern test for the sell out field of 300 on a damp Friday night.
Over an undulating course starting and finishing at the town's Londonderry Park, North Down was represented by a half dozen athletes, Lindsay Doulton the first of them home in 37:06 (58th place), with Jane Stevenson not far behind in 37:49 for 67th. Jo Moran clocked 42:17, whilst Nicola Stevenson (46:41) finished just in front of Paula Simpson (47:00) and Pat O'Driscoll rounded out club representation in 49:32.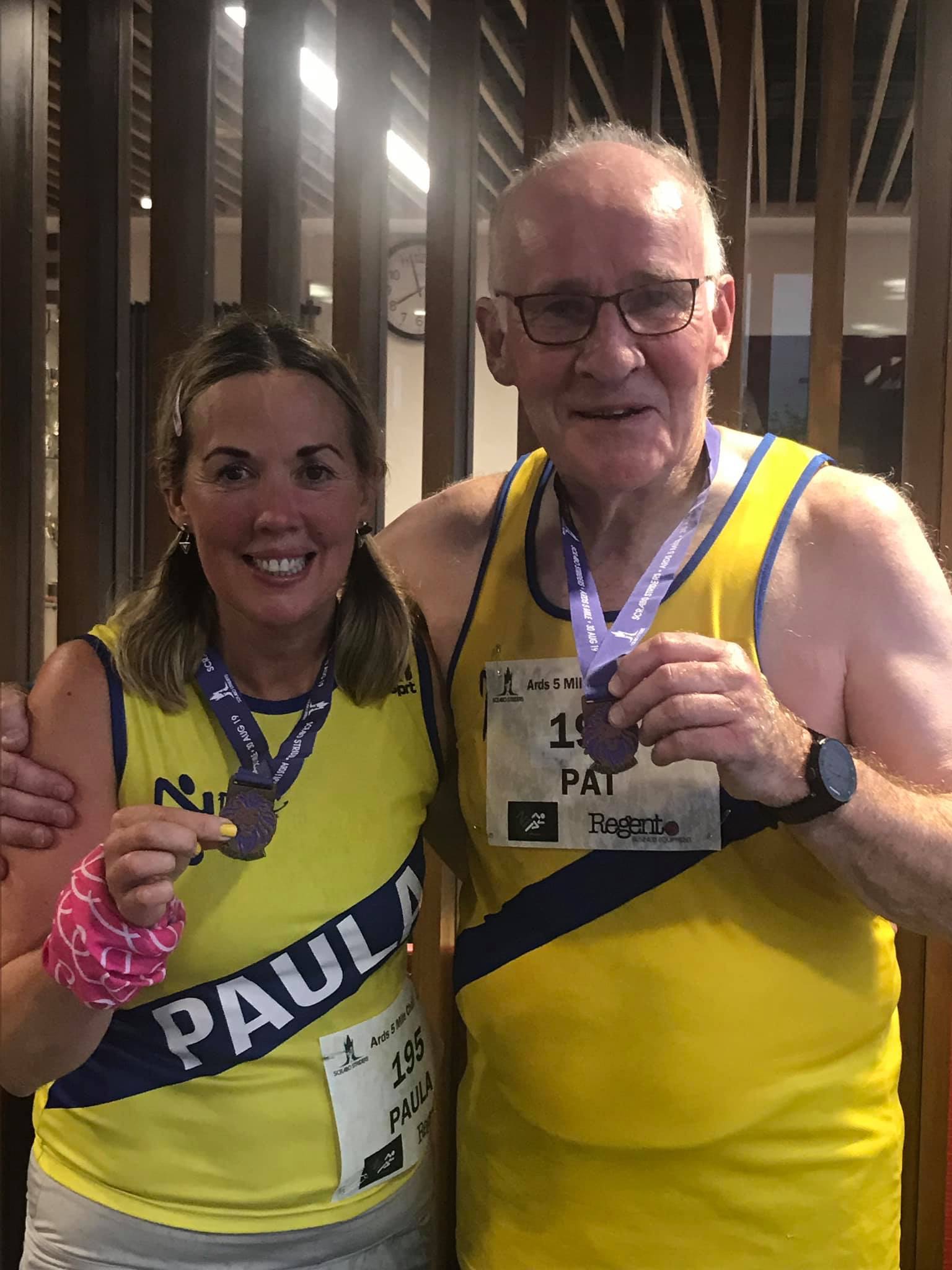 Last One Standing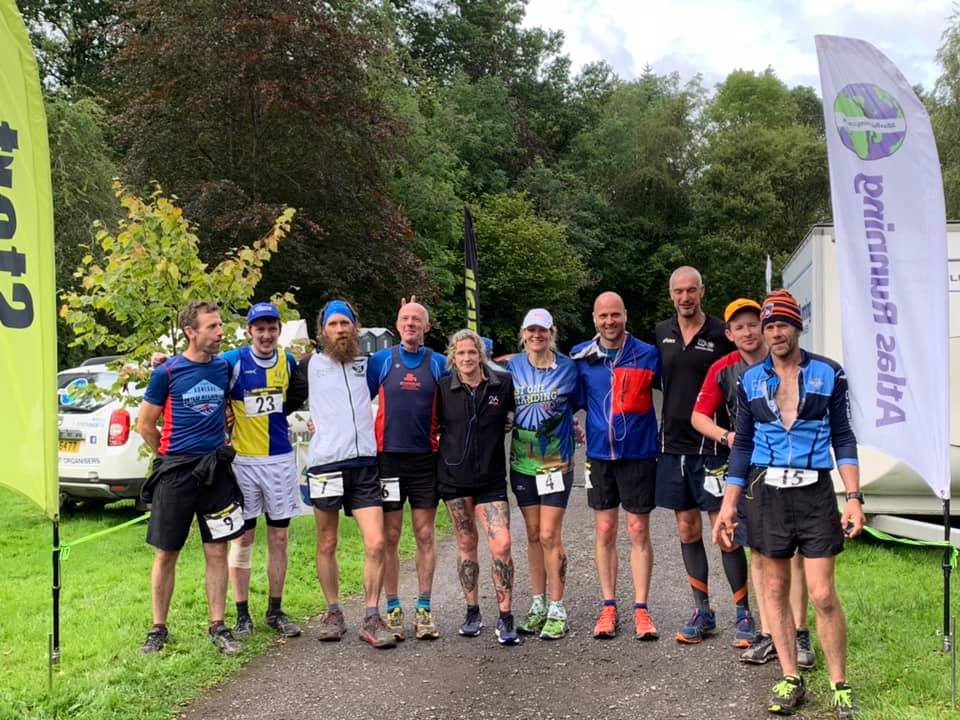 The idyllic surrounds of Florence Court in County Fermanagh played host to the latest edition of the Last One Standing event over the weekend, with Seán Nickell representing North Down in an event that is known to be test of the mind as well as the body.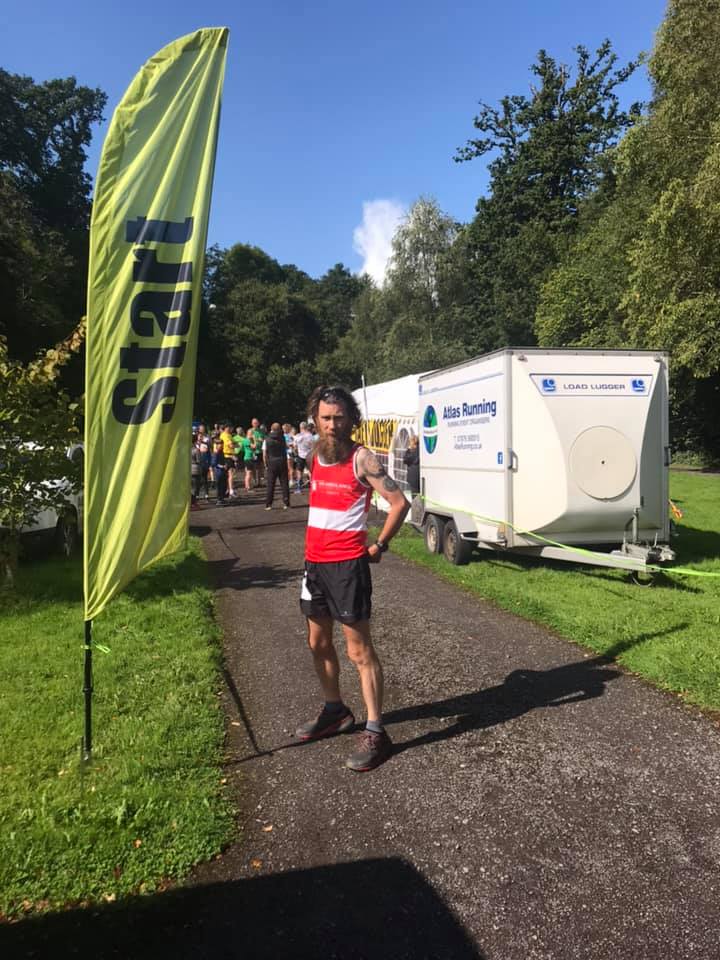 The format was relatively simple – run one 4.2 mile loop of the muddy estate trails every sixty minutes and be on the start line, ready for the next lap at the top of the next hour, until only one runner remained. In reality the combination of sleep deprivation, accumulative mileage and nutritional needs made it a challenge that meant few of the 56 athletes setting off at the noon start would make it to sundown.
Not only did Seán see the darkness descend as the sun set on Saturday evening, but he was still going when it rose the next morning and continued on relentlessly. Knee and hip injuries took their toll, with the distance specialist having to deploy a variety of tactics to stay in the race. music, food and five minute power naps all bought extra time, but eventually he had to call an end to the adventure after lap 24, with a total mileage of 100.8. For the record, while Seán claimed a share of 7th place, the eventual winner continued on through the day and evening, eventually being crowned champion at 1am on Monday morning after 37 laps and 155.4 miles!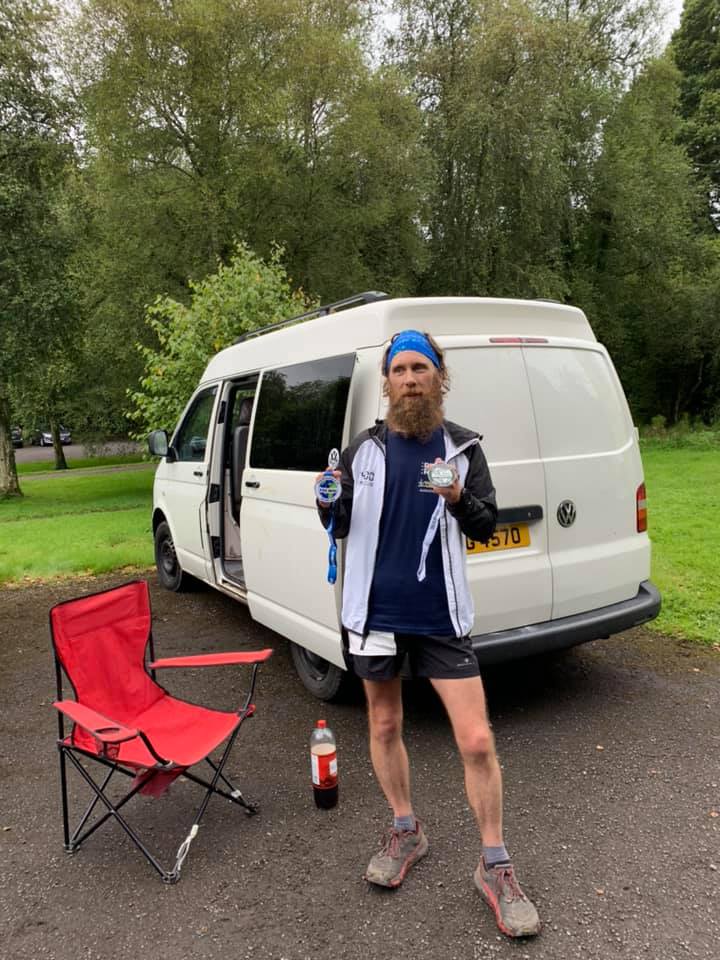 Laganside 10k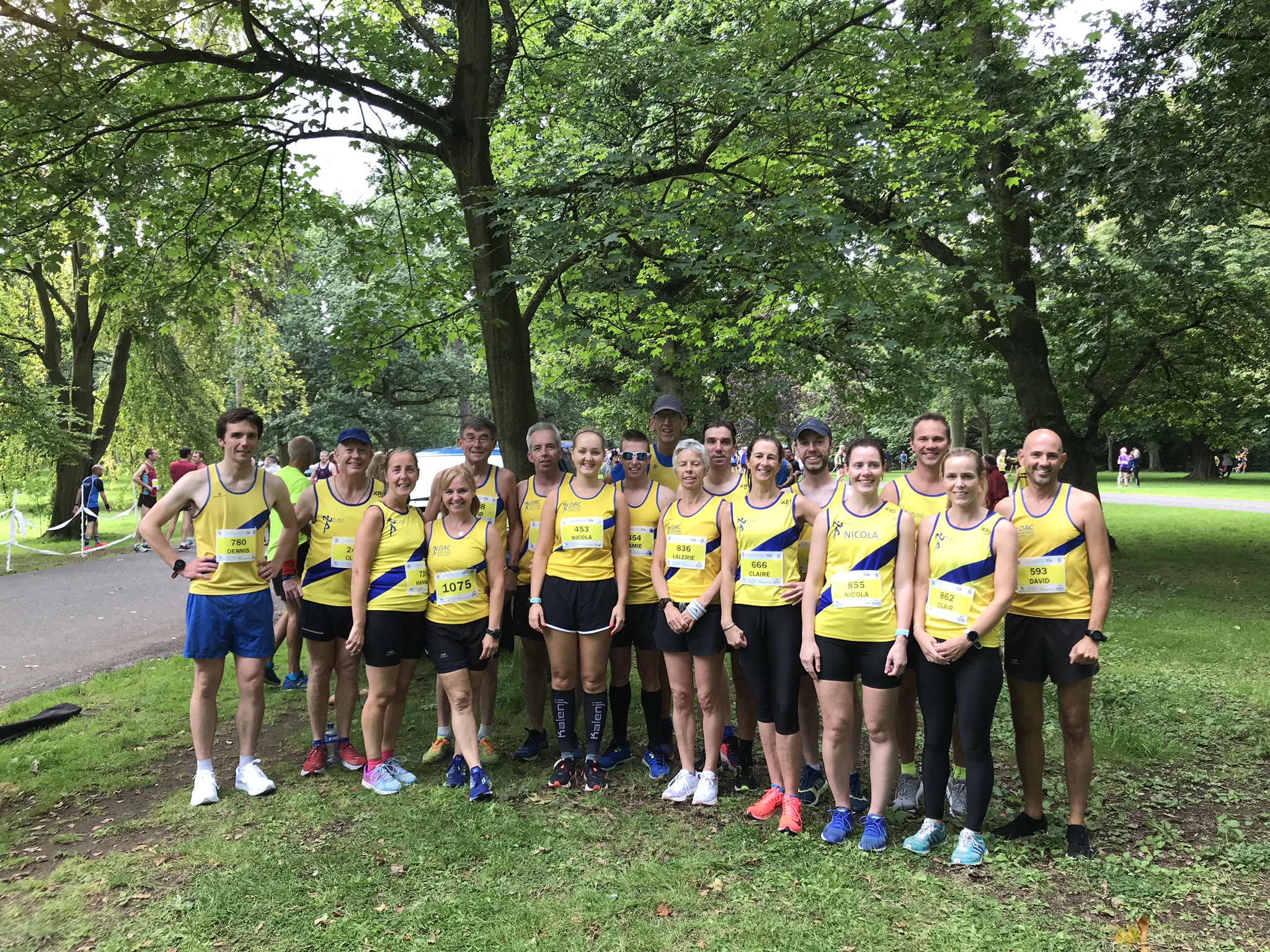 On a pleasant, if sightly humid and breezy afternoon in and around Belfast's Ormeau Park, nearly 1000 athletes toed the line for an event that is well known for a flat course with plenty of Pb potential.
Prior to the main event over 100 kids took part in the 1 mile curtain raiser, with North Down well represented and having Isaac Dunne on the podium after posting a rapid 5:53 for 3rd place overall. Alex Downey (6:03) was 10th, with Jamie Armstrong 16th in 6:34 and Alexia Hughes 38th in 7:27. Matthew Donegan (8:20) was paced by dad Steven to 53rd, whilst Naomi Dunne (9:41) did the same job for little brother Reuben and Adam Downey, the three of them crossing the line together.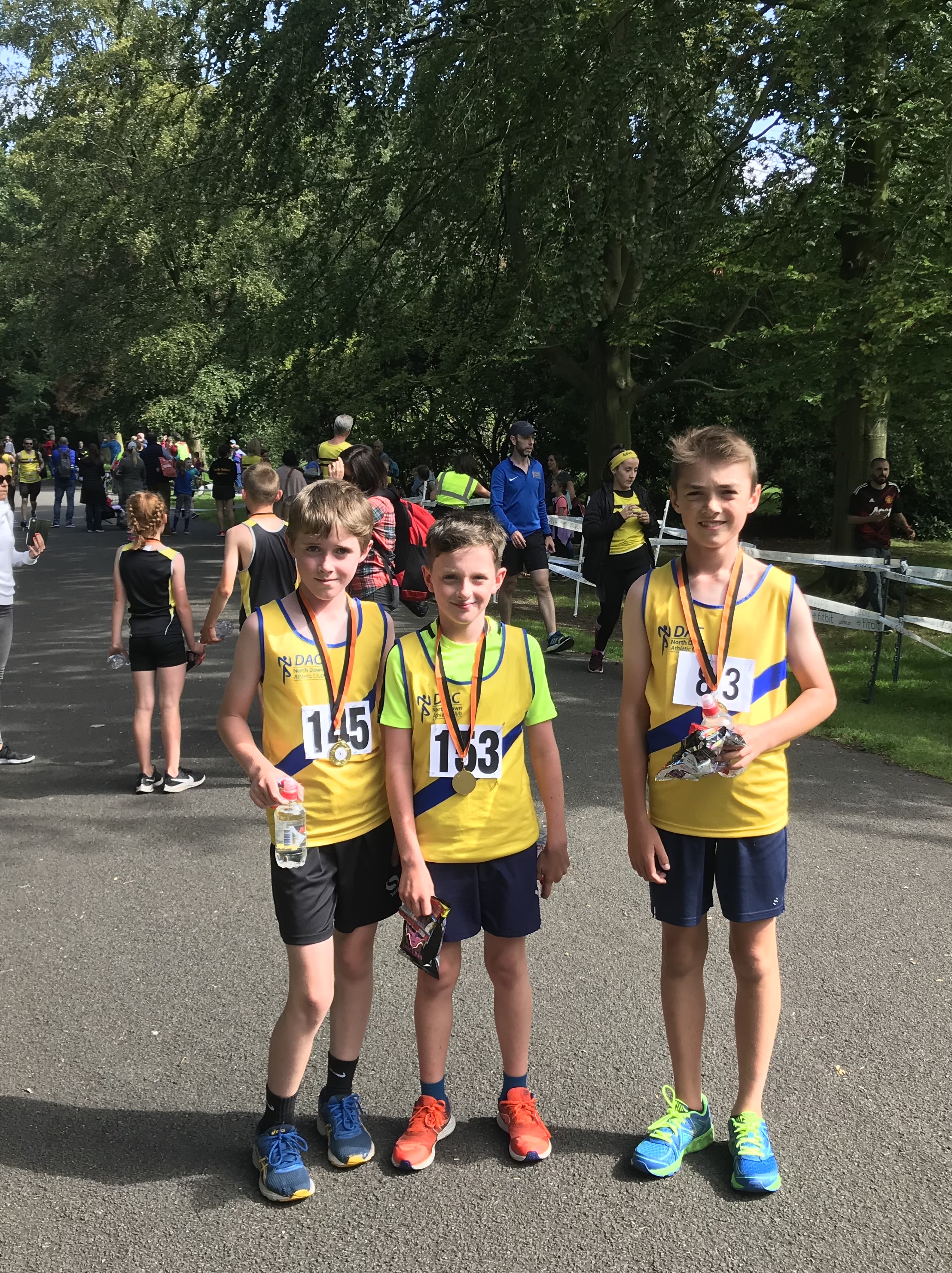 As the penultimate round of the internal club championship, there was plenty of North Down interest in the main race, with Dennis Scott leading the way in a season's best of 34:13 (19th place), Jack Bradshaw (35:00) also ran a SB to place 30th, whilst Nick Irvine made a rare foray into longer distances and returned with a fine time of 37:20 (53rd).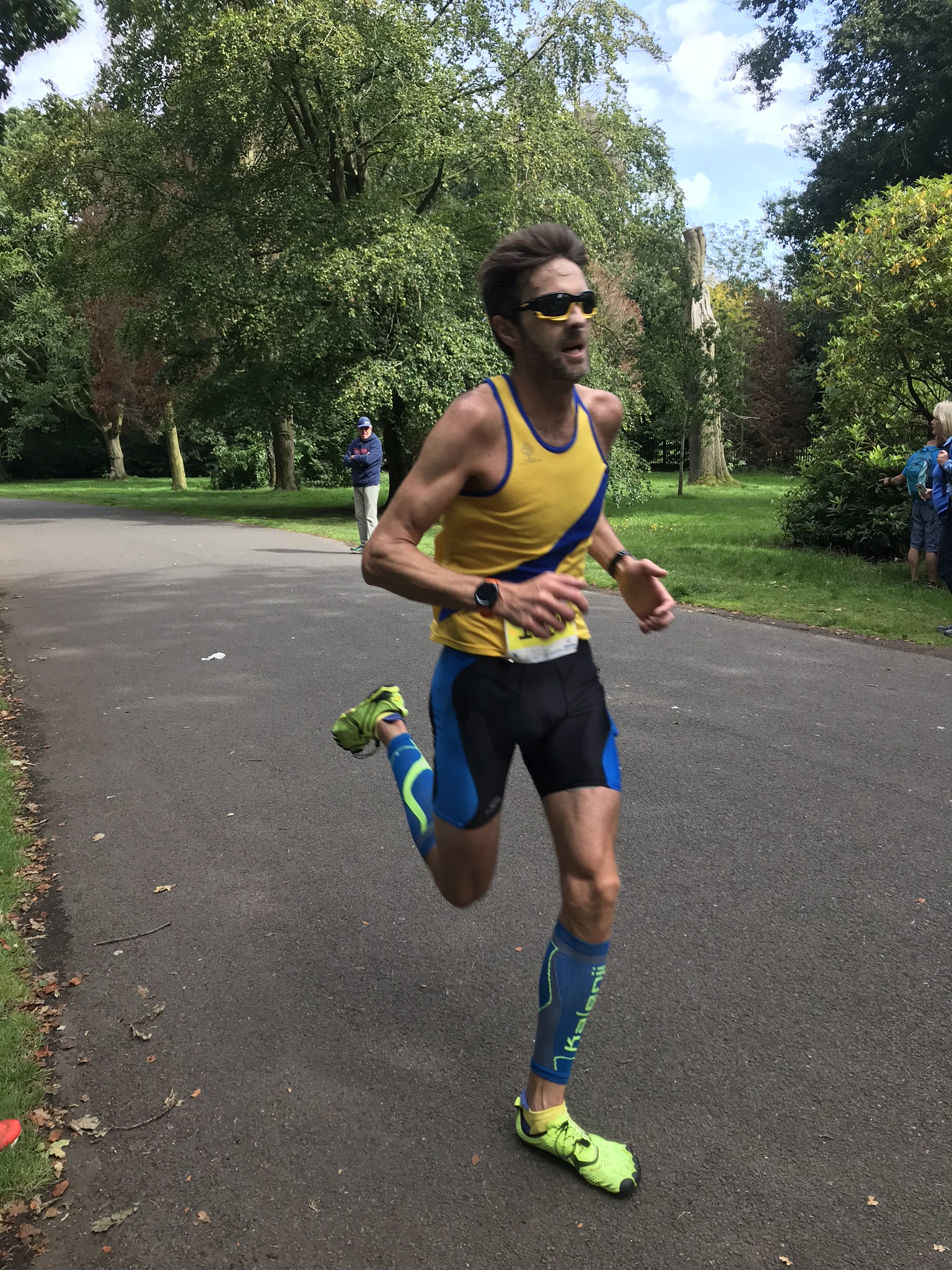 Grand Prix champion elect, Chris Moran, would appear to have the title sewn up after clocking 39:20 (93rd), whilst David Massey posted 39:42 and Steven Donegan 39:48.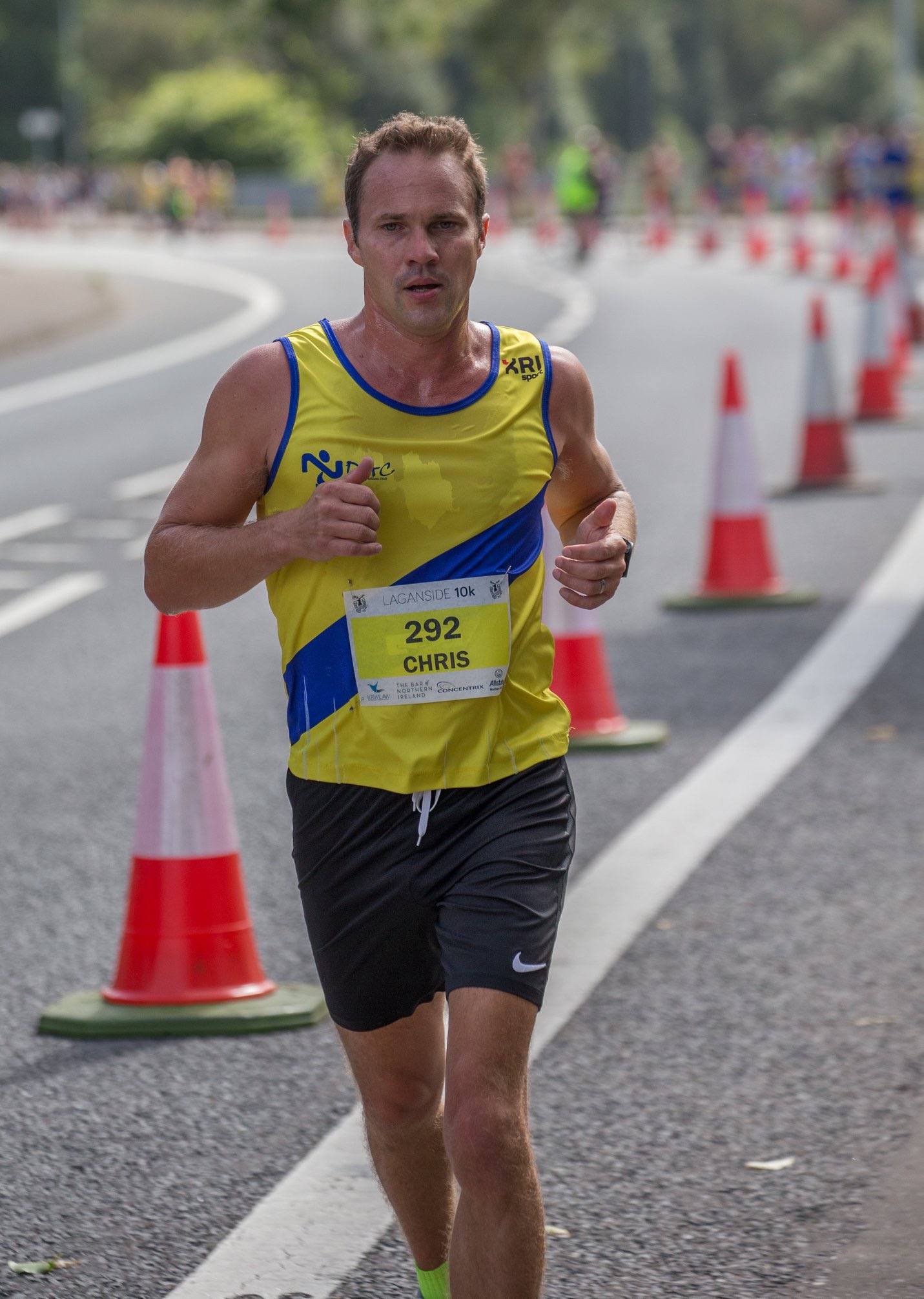 After his success in Carrick six days earlier, Terry Eakin was again the M65 champion in 41:36, closely followed by Clair Quigley (42:23), Christopher Ballantine (42:35), Glenn Armstrong (42:58) and Keith Gilmore (43:33), whilst Kevin Mulligan clocked 44:09 and Davie Seaton took the M70 honours in 46:14.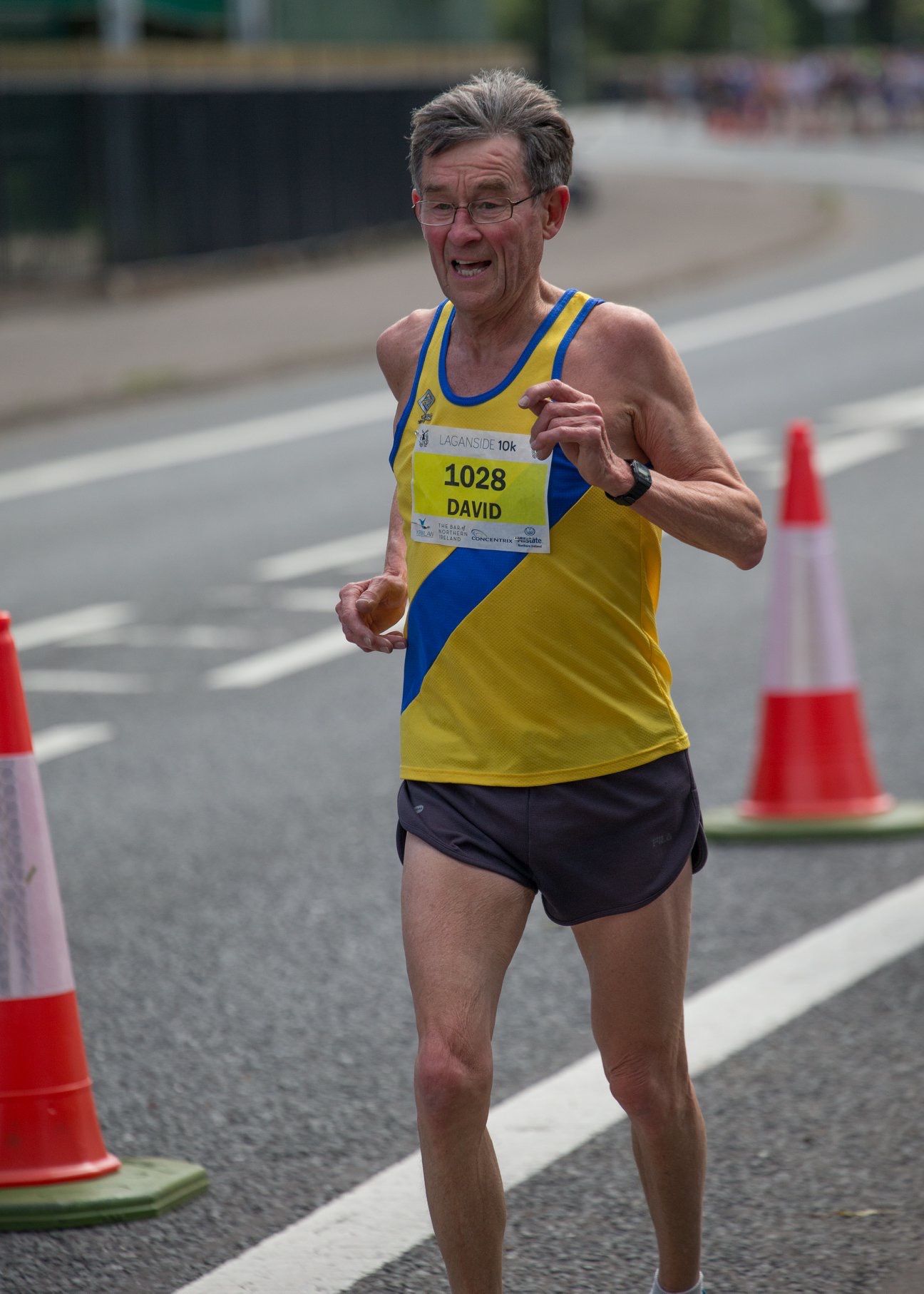 Susan Spence stopped the clock on 46:15, while Cliff McCausland showed no ill effects from last week's warrior run to claim 46:27. Alan Hughes (47:48) finished just in front of Claire Scott (47:50), who confirmed an unassailable lead in the club Grand Prix, ahead of the second placed lady, Nicola Downey (48:55). Paul Lynas (50:07) just missed out on sub 50, but can be satisfied at having emptied the tank, whilst Valerie Blayney posted 53:26, followed by several of the Grand Prix contenders in Hannah Dunne (56:23), Jamie Stevenson (57:02) and Nicola Stevenson (57:14). Pat O'Driscoll (1:00:15) made up at least 200 places from his starting position as tail runner before Noreen McCausland rounded off another successful day for the club in 1:03:40.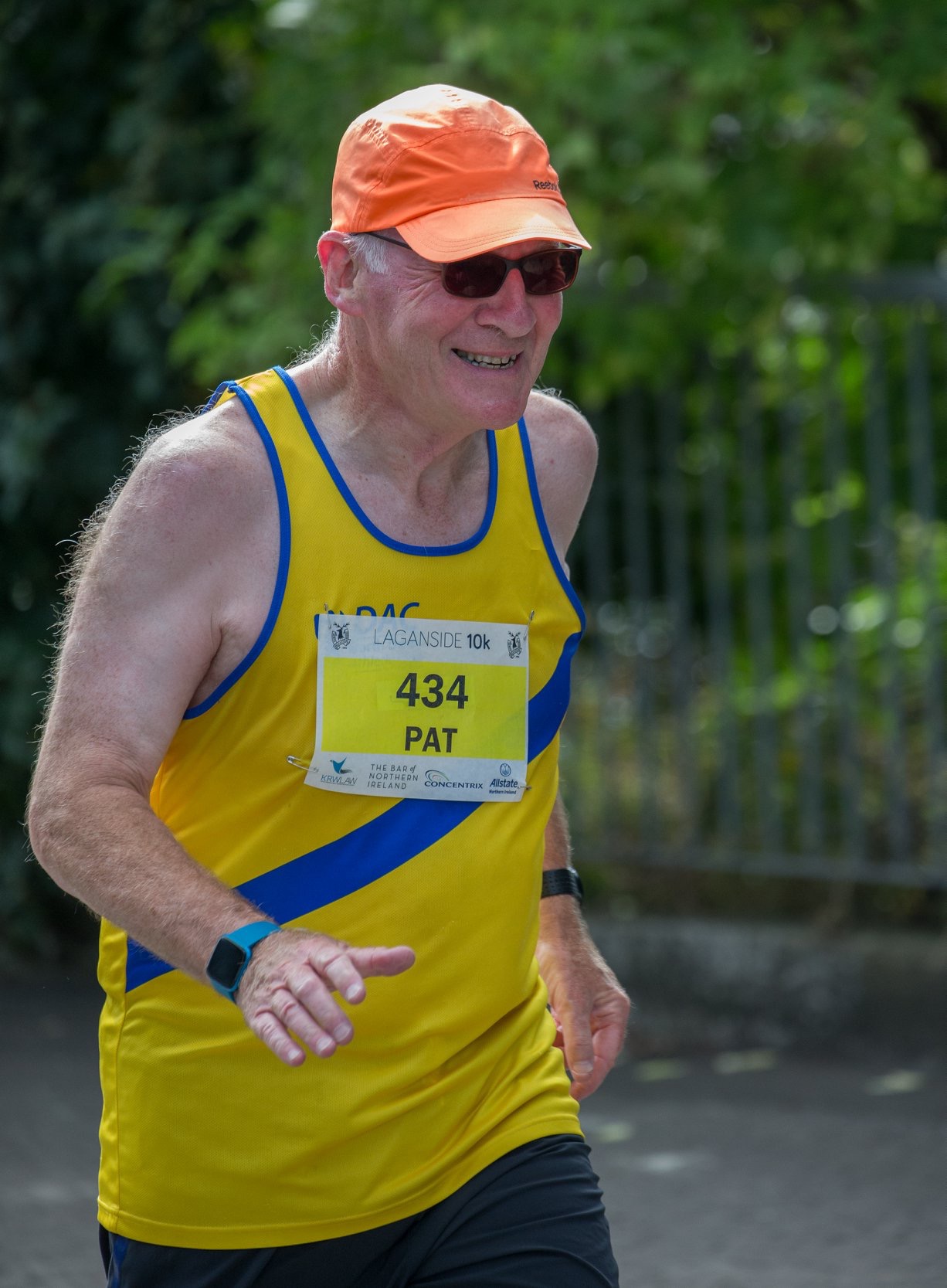 Waterside Half Marathon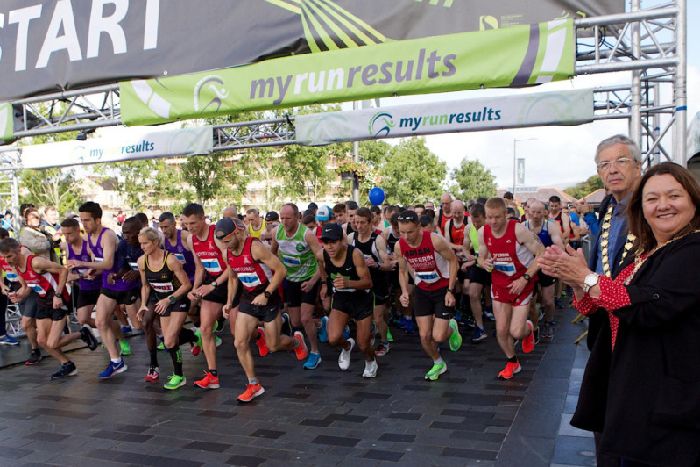 With a route hugging the banks of the Foyle and taking in a couple of punishing bridge climbs, nearly 1500 athletes got their Sunday off to an active start at this year's NI Athletics championship event in the maiden city.
North Down had two vests on the day with Roberta Dornan placing 15th in her category, after recording a time of 1:39:32, and James Barr stopping his watch on 2:03:30.
Firmus 5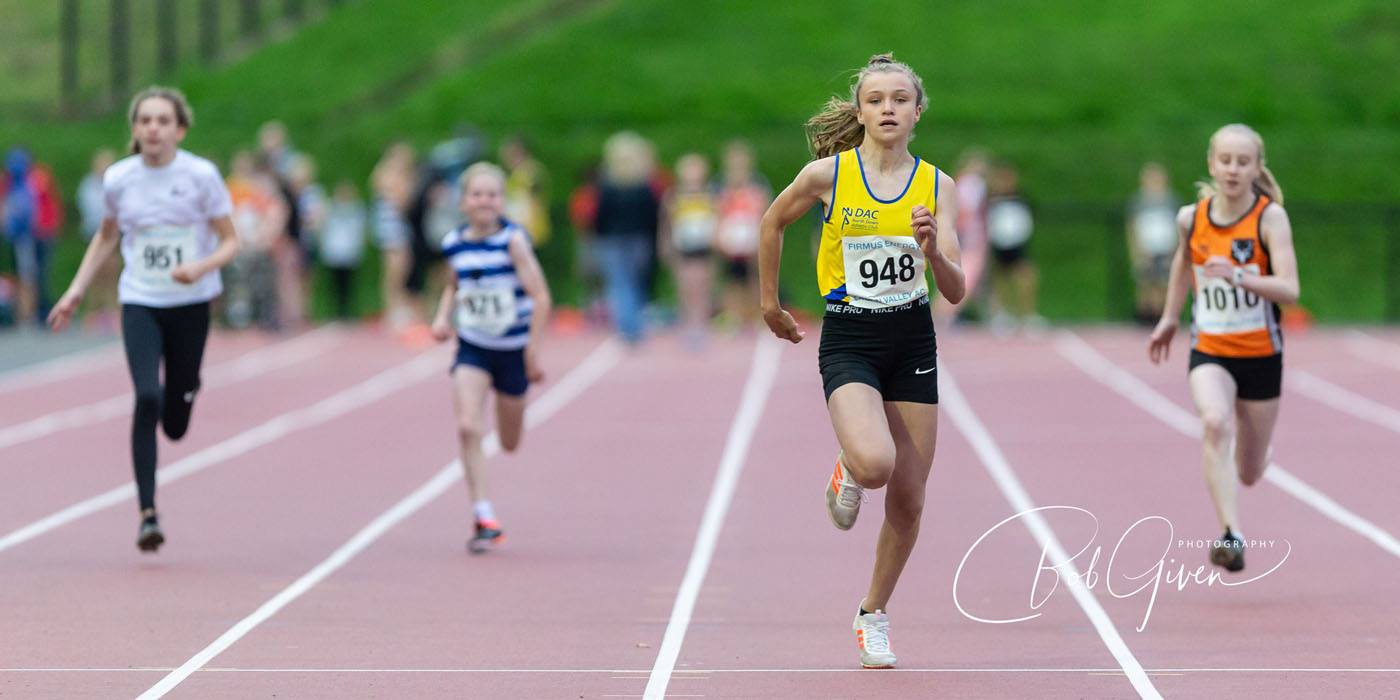 The fifth and final junior track meet of the summer was hosted by the Mary Peters Track last Thursday with North Down highlights including wins in their respective 100 metre races for Daisey McGuigan (15.28), Holly McGuigan (13.87), Mia Allman (13.88), Jayden Booth (12.89) and Lucy Kerr (13.35). Whilst in the field events there were wins for Kate Fenlon and Lucy Stevenson in the hammer, with Daisy and Hollie McGuigan both taking the gold in their respective long jump competitions.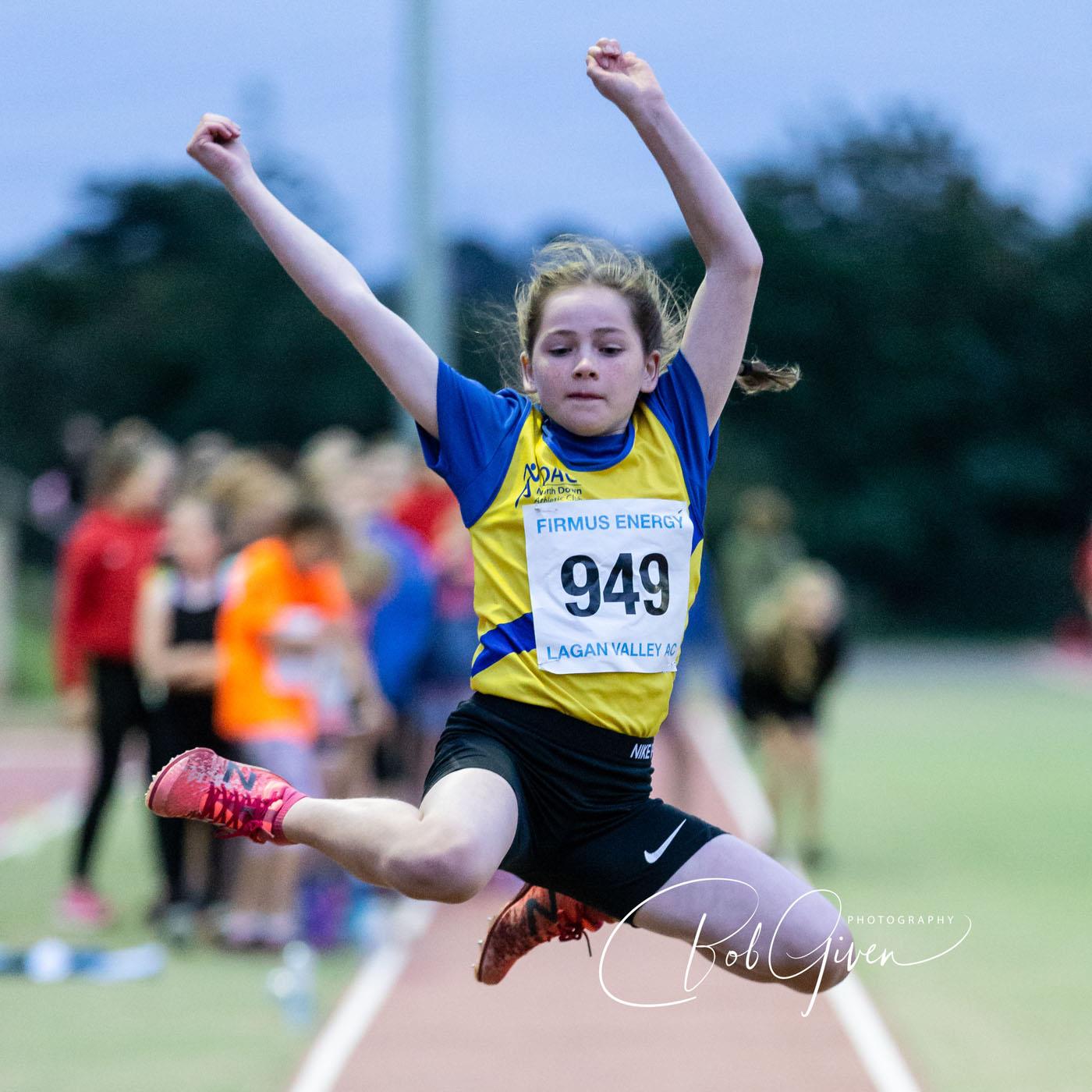 Full results below:-
Photo credits – John T Glover, Bob Given & Mark Weir