Lisburn Half Marathon & 10k
As hundreds of runners gathered for the latest round of the Pure Running Half Marathon Series, leaden skies threatened to erupt and put a dampener on proceedings, but held off for the duration of the curtain raising 10k in which North Down was represented by the Jenkins brothers, Cameron and Ben. In the end it was Cameron who secured brotherly bragging rights, clocking 40:26 and followed shortly after by Ben in 43:52.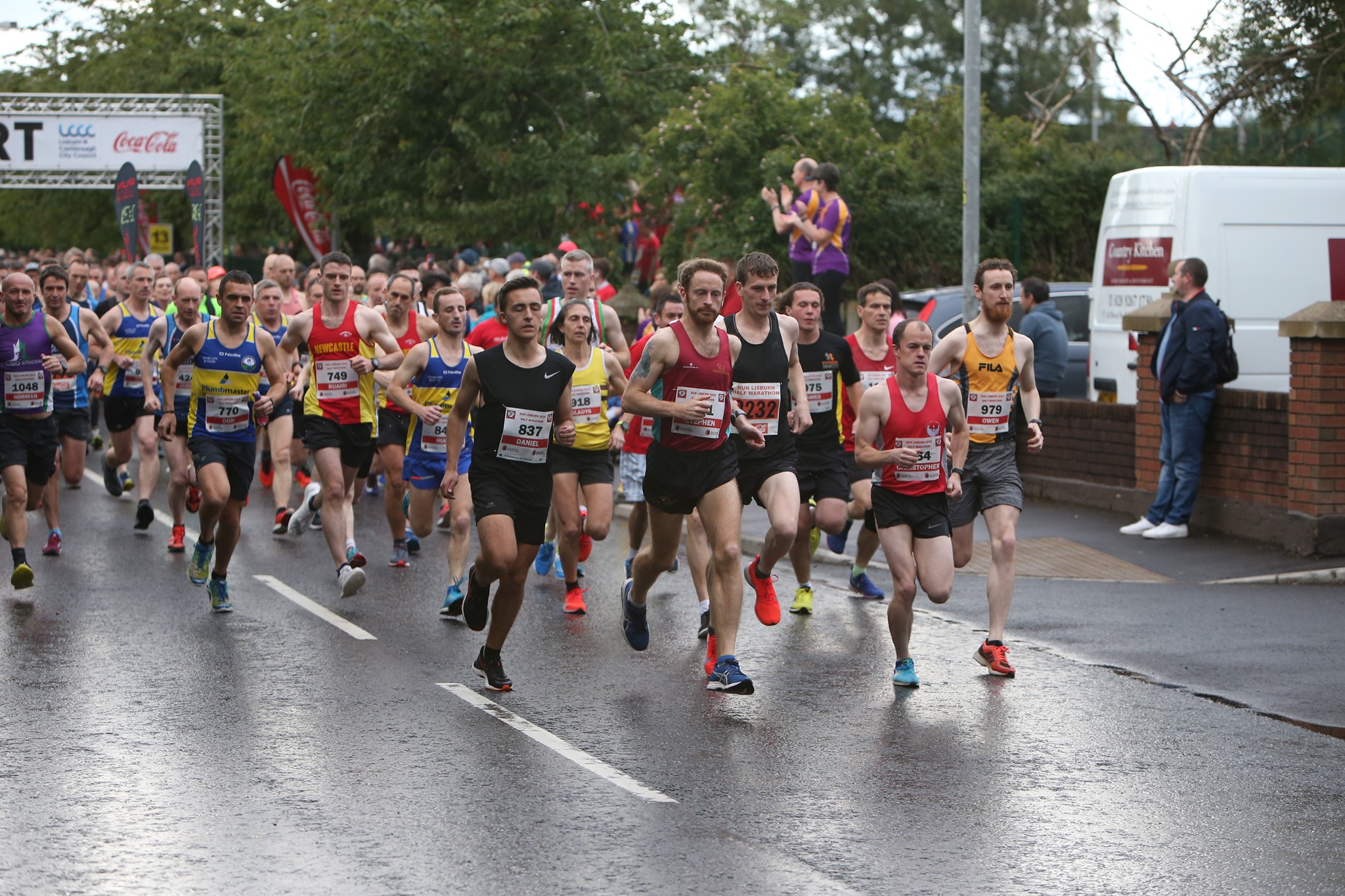 With a later start, and further to run, the half marathoners weren't so lucky, although most were past halfway before the rain arrived and by then it may even have provided light relief. Simon Boyle was first club member across the Lisburn Leisure Centre finish line, his time of 1:34.12 featuring an impressive negative split and leaving him just outside the top 100. Christopher Ballentine (1:35.23) ran well to finish not far behind, whilst Neil O'Driscoll (1:37.27) was first of the father/son team to collect a medal. Kevin Mulligan clocked 1:43.58, the ever present Cliff McCausland posted 1:51.34, before the indefatigable Pat O'Driscoll rounded out proceedings in 2:39.48.
Lisburn Half Marathon – Results