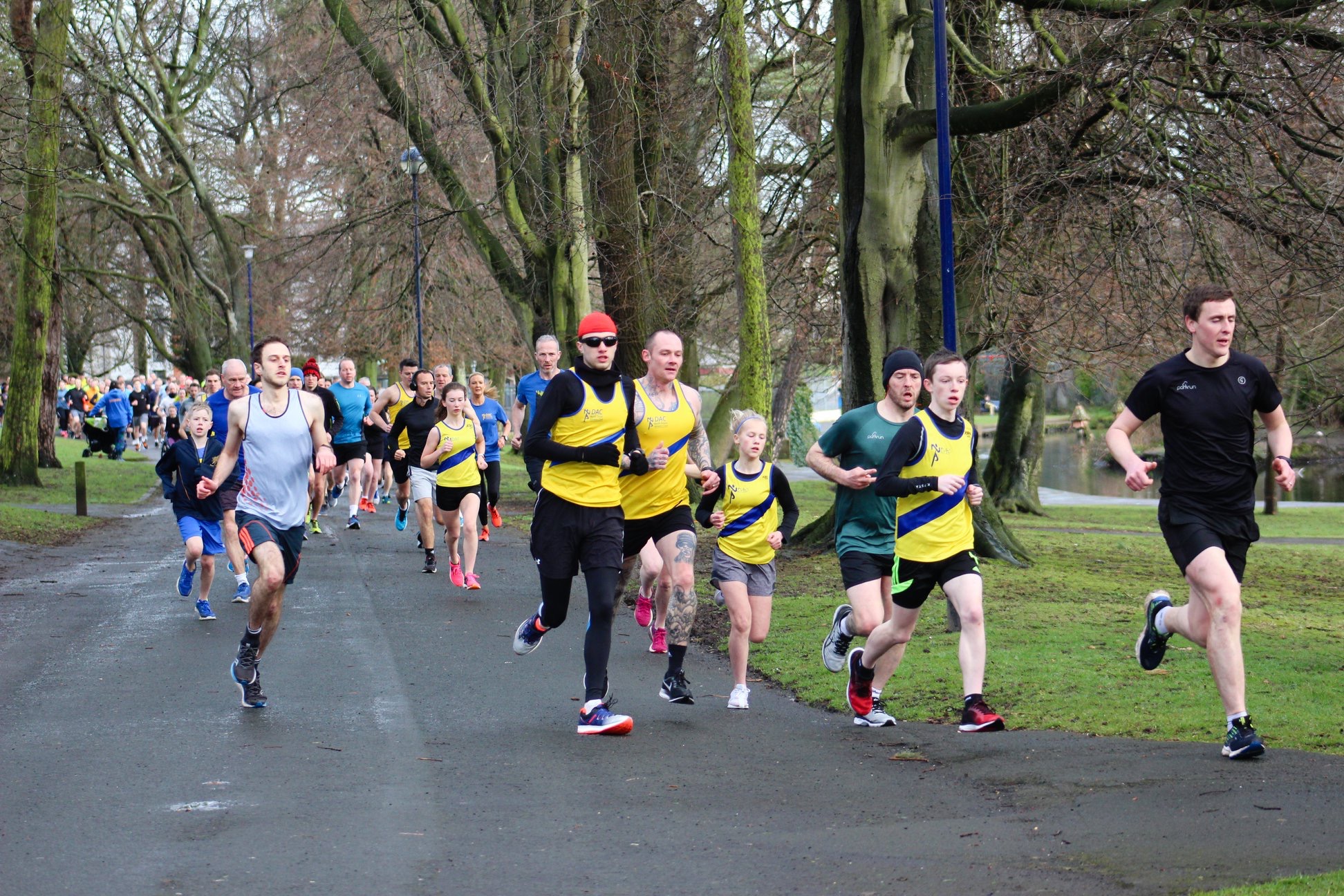 North Down athletes at the parkrun takeover
Despite uncertainty over the short term future of athletics events, North Down AC's parkrun takeover provided Bangor with a yellow and blue reminder of everything that is good about our community on Saturday, at least twenty five high vis heroes facilitating and encouraging approximately fifty clubmates, many of them running with friends and family in a localised outbreak of humanity. Amongst a healthy crowd of 255, Mark Carberry (17:02 PB) exercised social distancing, but only because no one was fit to keep pace with the outstanding young gentleman, while North Down dominated the top spots, Jonathon Weissman (17:56/2nd) followed by another excellent effort from Dougie Gordon (18:50/3rd) and a superb first sub 19 from Ryan Lynas (18:55/4th). Fiona McQuillan (19:30/7th) was pushed all the way by Tara McDonough (19:46/8th) before claiming first lady honours, the latter finding consolation in a new Bangor PB, while Robert Eadie (19:55) celebrated the holy grail of a first sub 20.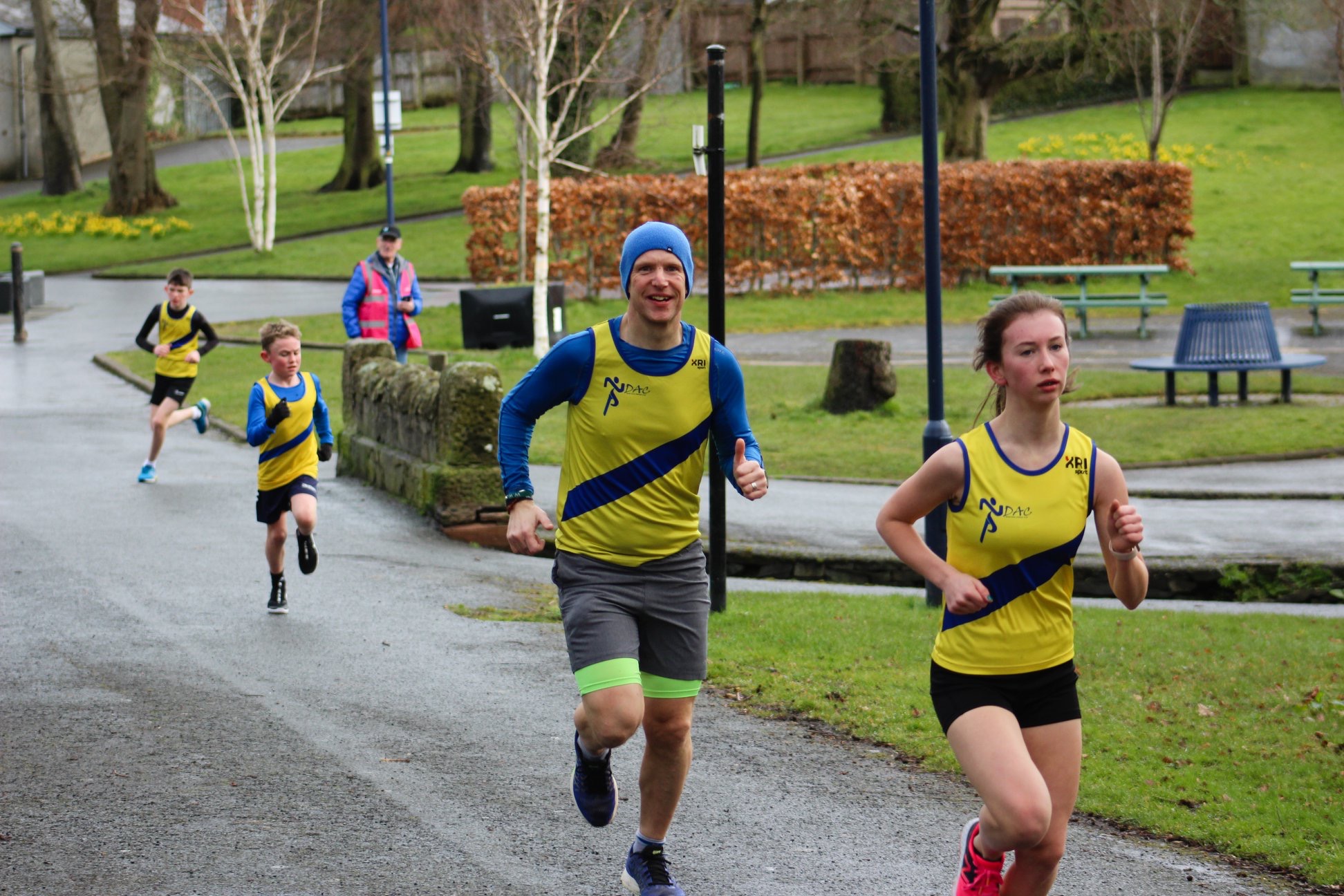 Colin Walker with fellow North Down athletes at the parkrun takeover
First finisher, Mark Carberry with his mother, Karen, and Grandfather, Brian Smith.
Aaron Barr (20:14) completed an impressive Bangor debut, Lucy Cheatley (20:34) took a huge chunk out of her previous best, while there were further PB's for Nick Donaldson (21:08) and the ever improving Hollie Massey (21:13). Christopher Connolly (23:22) completed his first ever parkrun, Ian McCreary (24:07) claimed a PB on his 63rd, while Eimear Mulligan(24:45) took more than a minute out of her previous best and Eva Gibson (25:05) celebrated her birthday by clocking up a fifth PB from her last six parkruns. Last but not least, Lynne Kerr (26:41), a lady who loves her running as much as anyone, brought up her century in style with her second fastest parkrun in the past couple of years.