Friday 5th May saw the annual Run the Runways race at Ards Airfield organised by Scrabo Striders. Several of North Down's speediest runners were cleared to take off across the junior 2k race as well as the 5k and 10k races. Sebastian Mair was second in the 2k race and Caitlyn Dickenson was the second girl, finishing in 8th place overall. Caitlyn also went on to complete her 50th parkrun the following morning.
In the 5k race down the runways Ashley Dixon clearly felt the need for speed finishing 3rd in 16:15. Fiona McQuillan was Top Gun on the female podium in 18:54. Brian Geddis remembered that there's no points for 2nd place, as 1st M65 in 20:36. Paul Lynas 20:49, Sarah Connolly 21:15, Keith Gilmore 21:21, Laura Neely 21:28, John Harvey 21:49, Clare Russell 25:47 and Emma Mair 25:54 all completed 5k flybys of the tower.
The long, but distinguished list of NDAC runners in the 10k race was led by Maverick Chris Moran in 5th place in 35:02 dogfighting the Iceman Francis Marsh who finished one place behind him in 35:08. Alan McConnell 38:35, David McKeague 39:05 and Philip Mulligan 39:35 all smashed the 40 minute barrier. Tom Agnew 40:17, Stuart Anderson 41:04, Sarah Gibson 41:56, Aaron McAuley 42:17 and Lindsay Doulton in a PB of 42:32, Robert Eadie 43:10, Valerie McDonough 43:55 and Kevin Mulligan 44:08 all kept air traffic control, or at least Championchip Ireland busy processing sub-45 minute results. Terry Eakin 45:13, John Ferguson 46:55, Paula Simpson 48:34, Emma Fox 48:54, Heather Beattie 49:29 and Glynnis Boyle 50:26 completed an enjoyable evening for the club.
[photo: Chris Moran]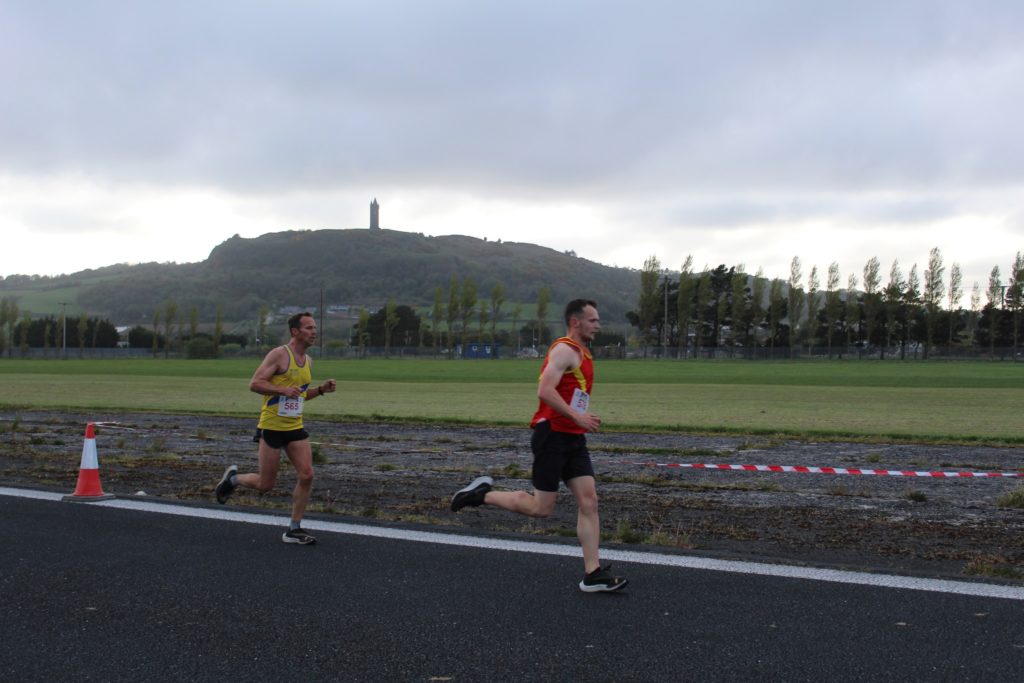 [photo: Fiona McQuillan]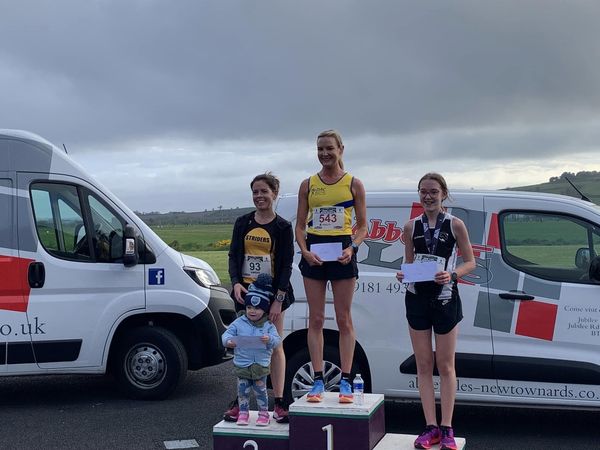 [photo: NDAC Top Guns At Run the Runways]