NI & Ulster Road Relay Championships
Having been forced to moved to Sunday because of a double booking, the 2019 road relays managed to dodge the weather bullet of Saturday rain, and welcomed runners of all ages to Victoria Park for a full day of racing, played out in beautiful autumnal conditions. Brilliantly hosted, as ever, by the folks at Orangegrove AC the whole event was the best possible combination of professional organisation and heart warming hospitality, for which Robin Montgomery, Darren Houston and the rest of the team should take great credit.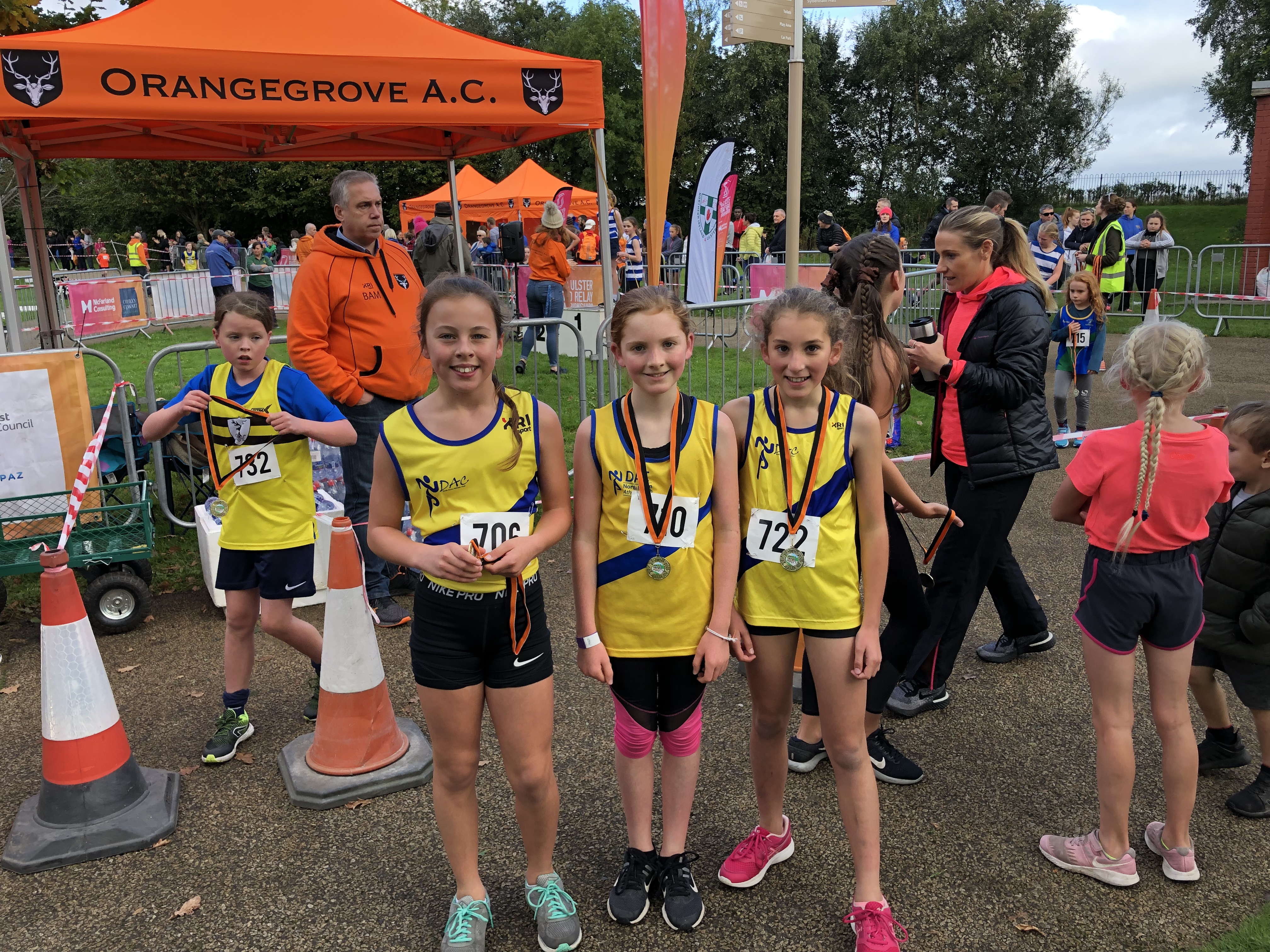 A series of junior races got things underway with Holly Blease and Alex Downey both claiming 4th in their 800m primary school events, whilst Cara McCurley, Anna Moran, Caoimhe Fenlon and James Blease all finished well up the field. The under 13 girls competed over 1600m with Rebekah Laffin 12th in 6:21, and Zoe Kirk (6:33), Lauren Cheatley (6:46) and Eva Gibson (7:13) all going well, whilst in U13 boys, Sam Doyle (6:17) led home a trio of fast finishing North Down athletes including Harris Massey (6:36) and Daniel Caldwell (6:39).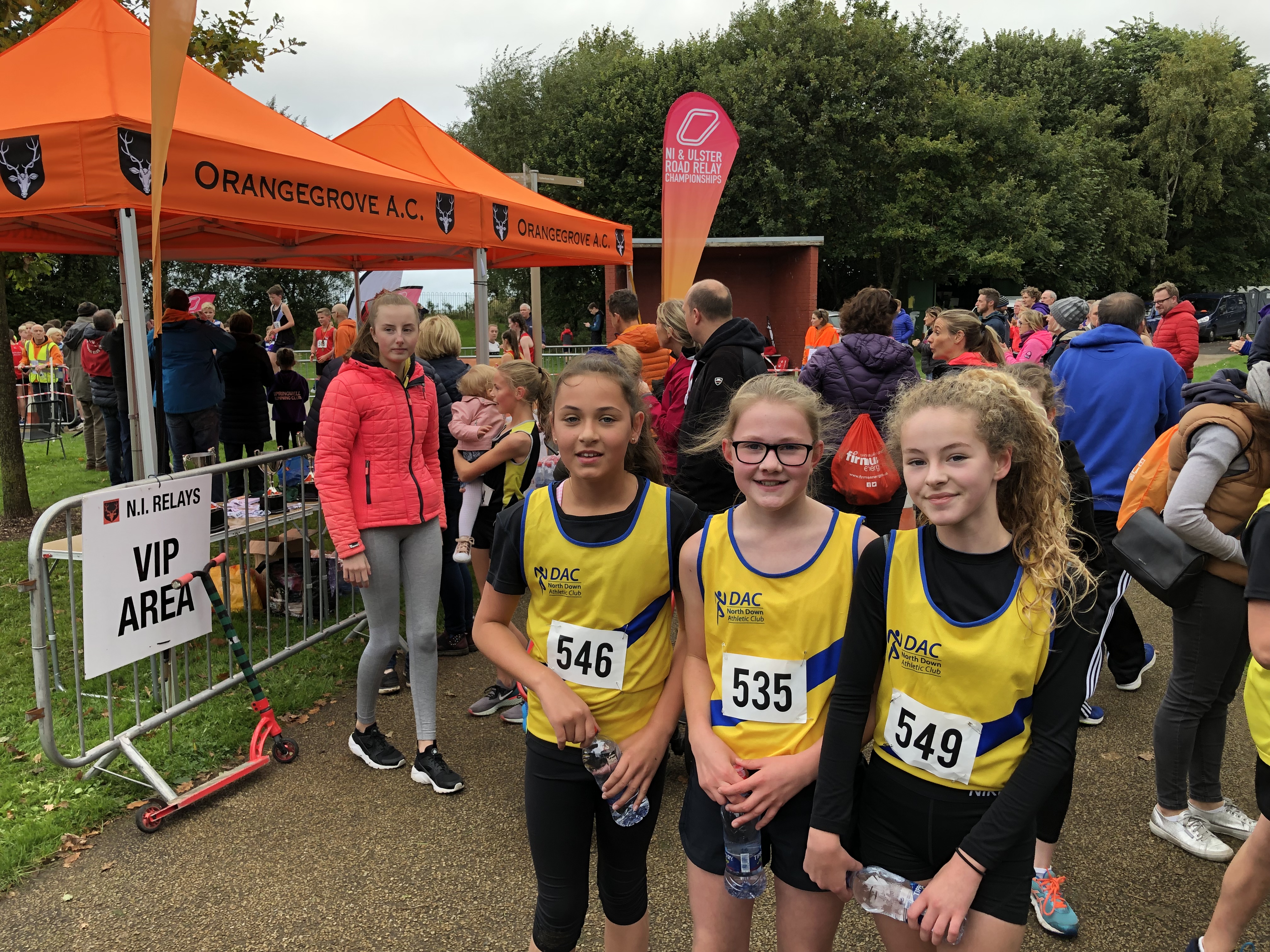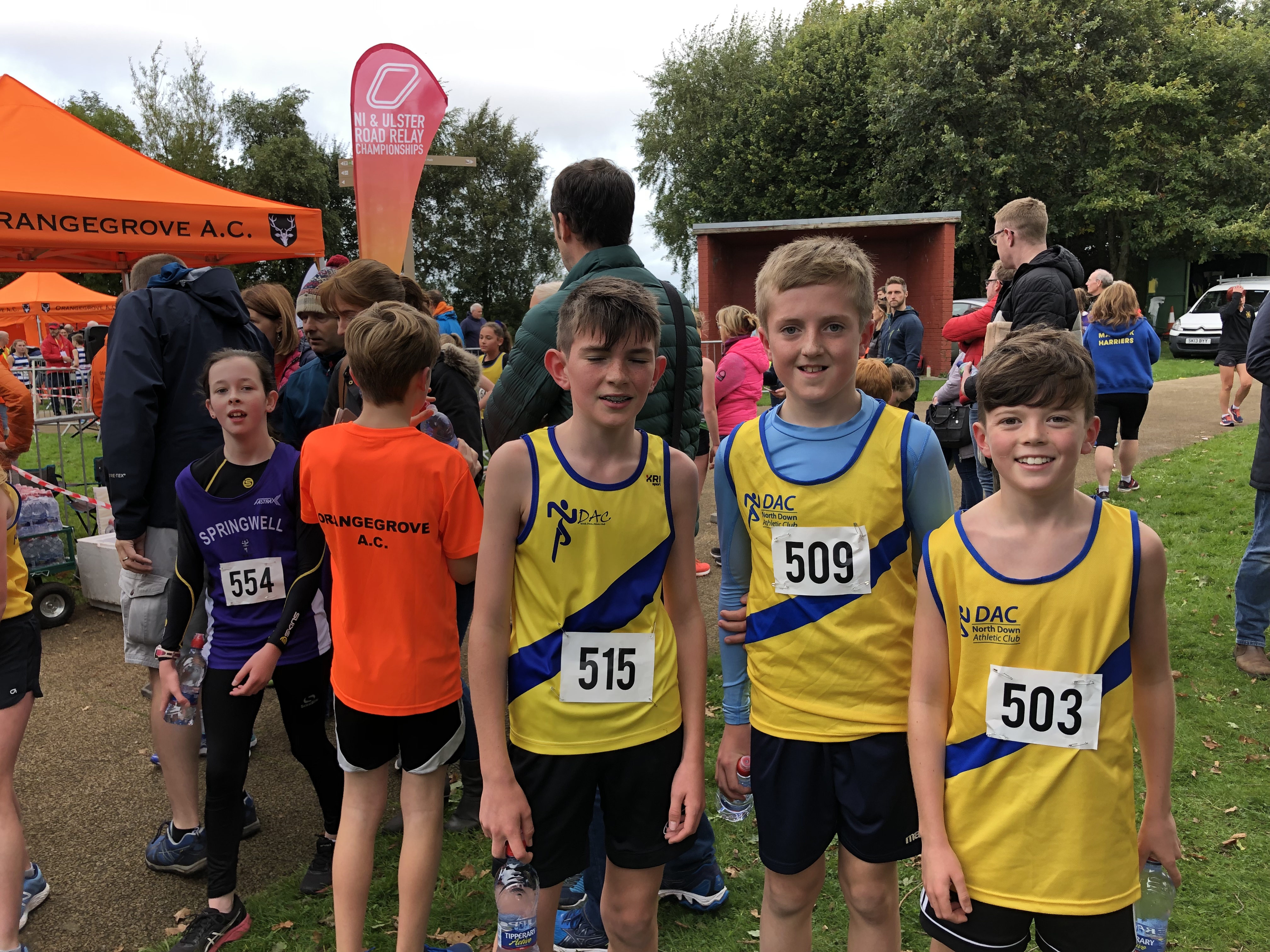 The club had strong representation in the U15 girls 1600m, with Mackenzie Eager (6:01) just pipping Lucy Cheatley (6:03) to an impressive 11th place, while Niamh Fenlon (6:10) and Hollie Massey (6:22) finished close behind, and in the boys U15's Ryan Lynas placed 9th in a rapid 5:30. Tara McDonough (12:33) claimed a tremendous win in the U17 girls over the two lap distance of 3380m, whilst in the same race Ellie Gordon placed 5th in a creditable 14:42.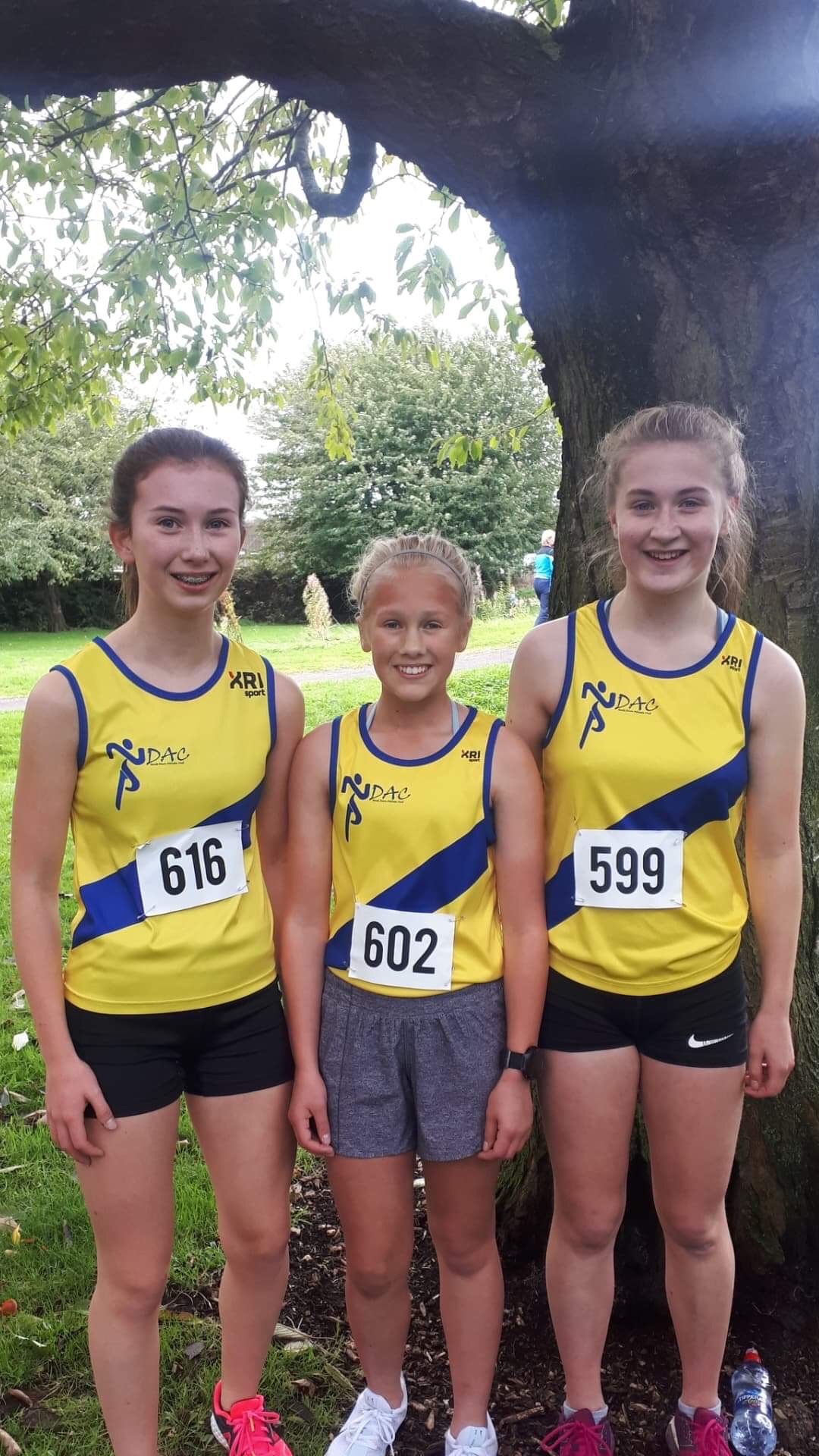 After strong legs by Clair Quigley (13:09) and Roberta Dornan (12:56), the Masters A team clinched a well deserved podium spot, with Jodi Smith (12:38) bringing the trio home in 3rd place overall.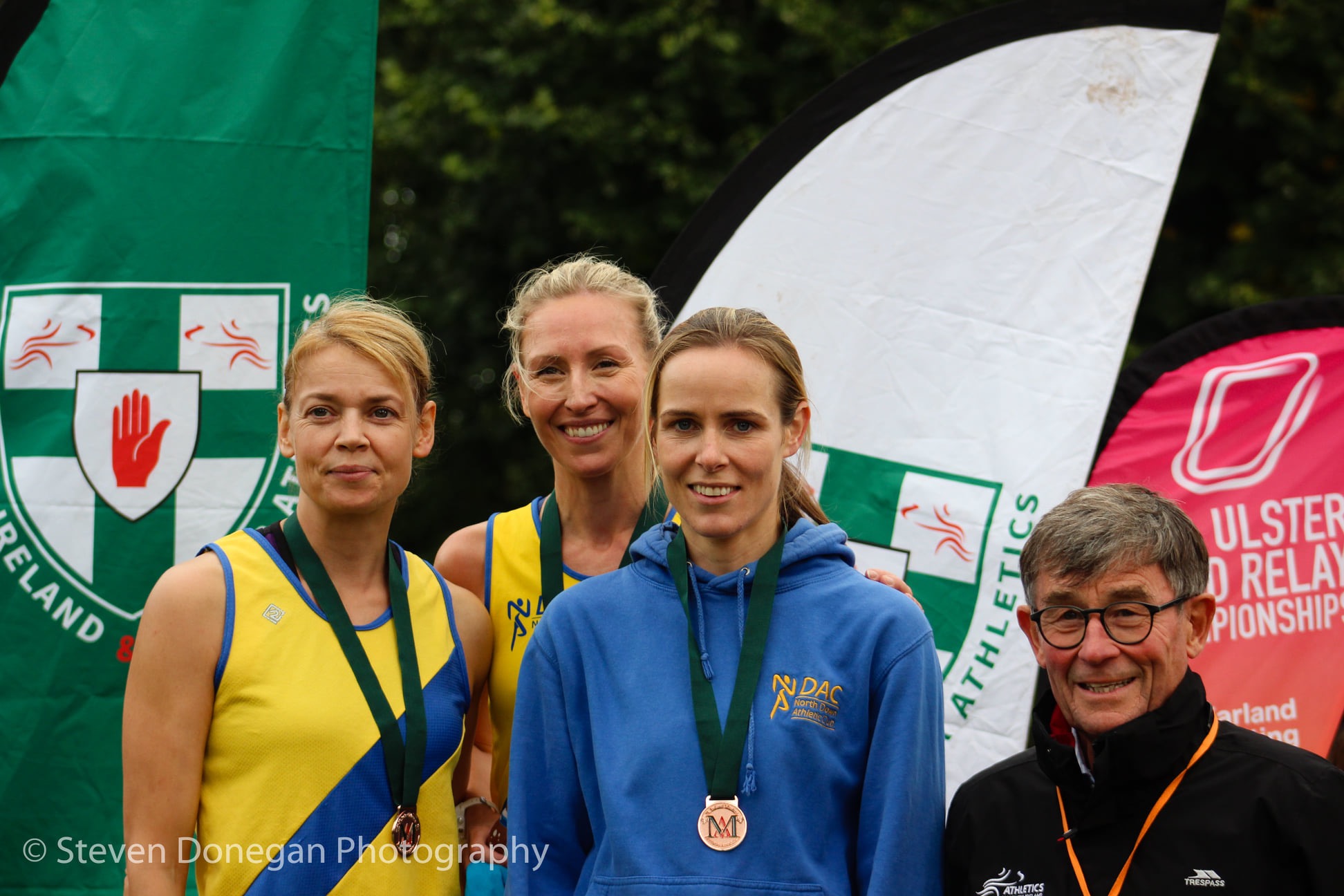 The Masters B trio placed a creditable 10th overall, Lindsay Doulton (14:08) and Laura Neely (14:06) setting a solid foundation, before a strong anchor leg by Valerie McDonough (13:49) made up at least three places.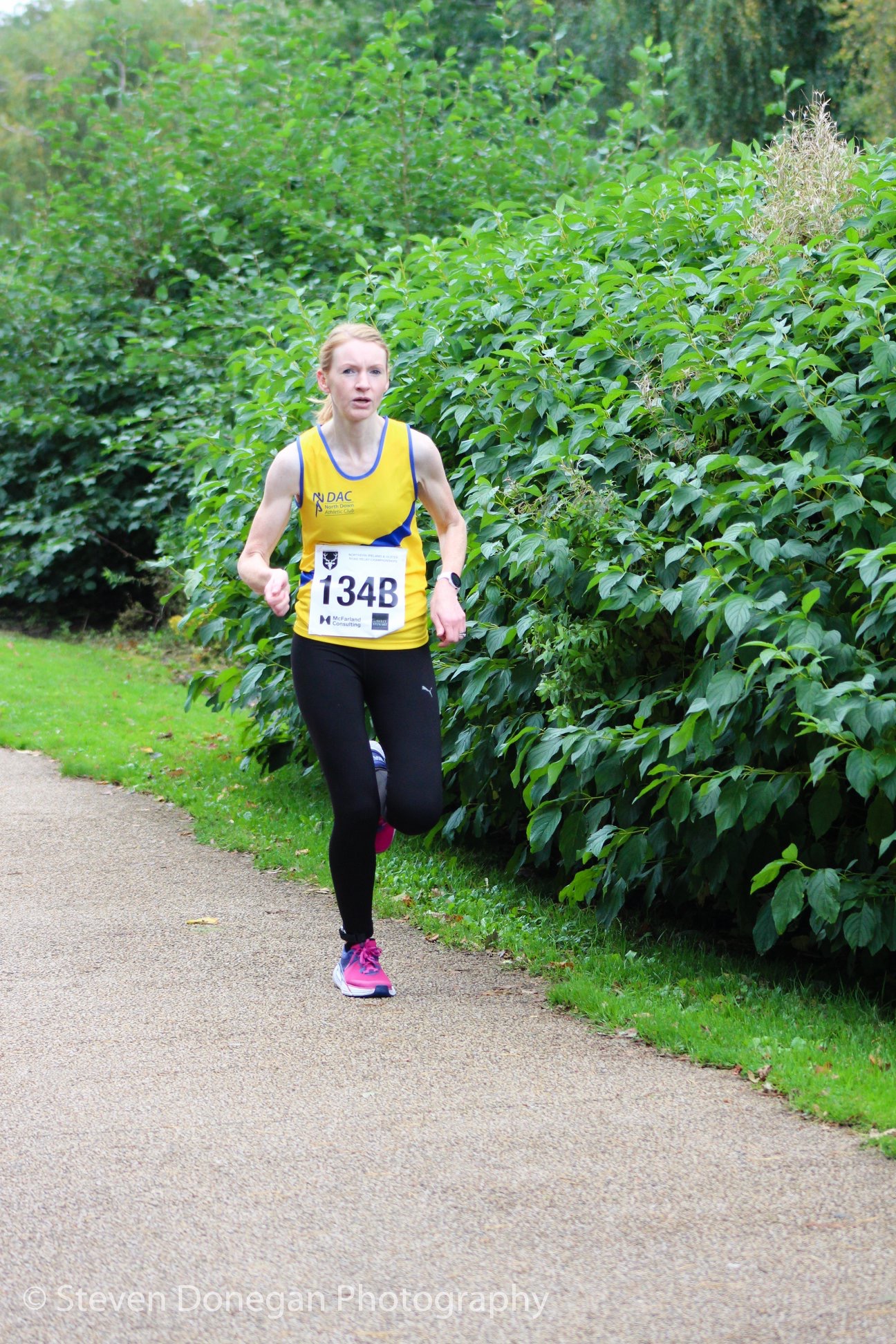 The C team set off with Nicola Downey (14:36) and Jane Stevenson (14:22) and were not far behind in 12th overall, thanks in no small part to a storming last leg by Claire Scott (13:27), whilst the D squad provided an impressive fourth team inside the top 20, Liesel Parker (15:38), Helen Byers (14:11) and Joanne Kelly (15:35) making up the fleet footed trio.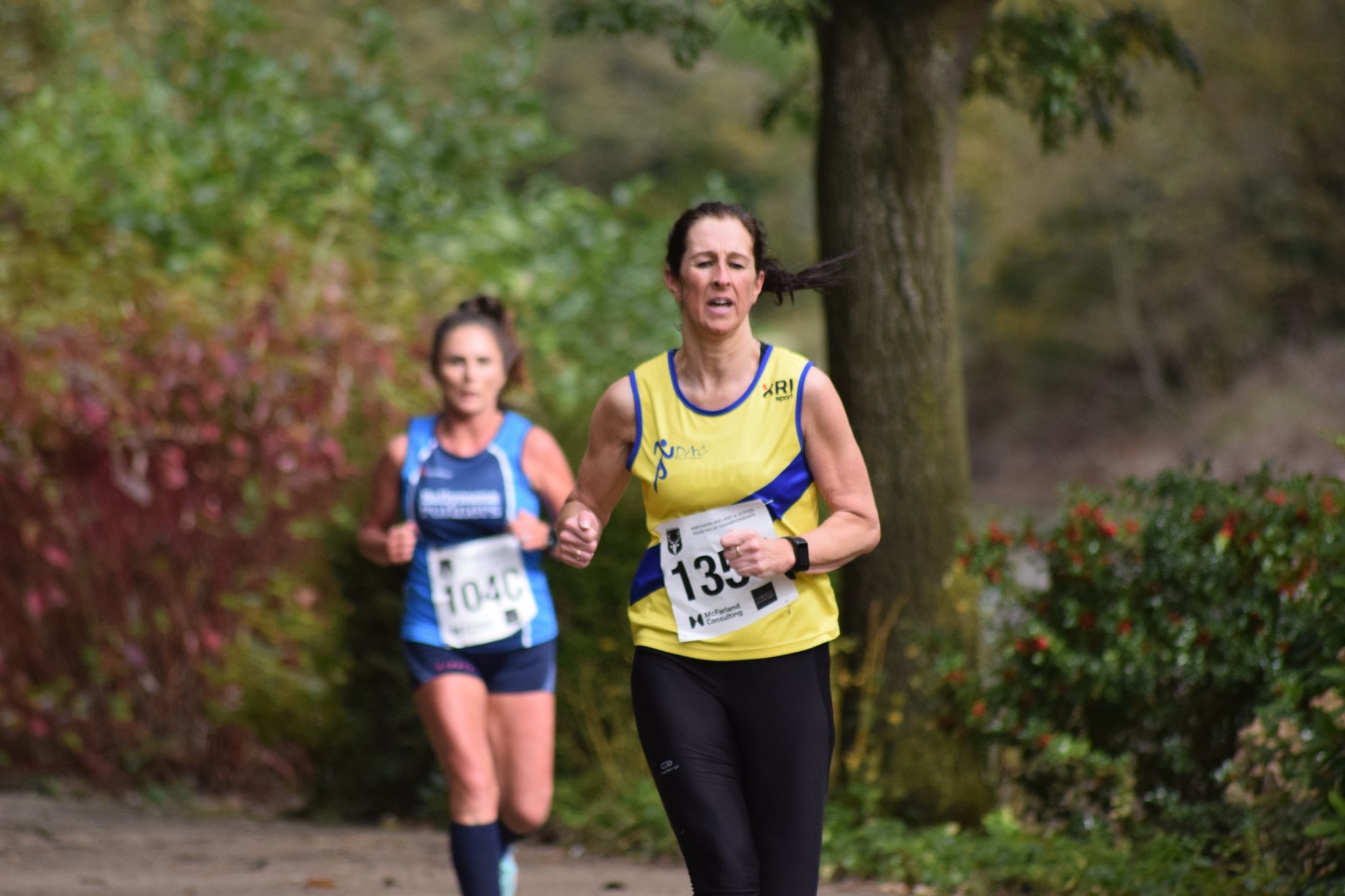 Jo Moran (16:34), Angela Fawthrop (16:25) and Paula Simpson (17:48) formed an E team that performed with their usual distinction, while Clare Russell (17:37), Marie Devine (18:45) and Gemma Caughers (18:01) produced a well balanced team that completed North Down representation in style.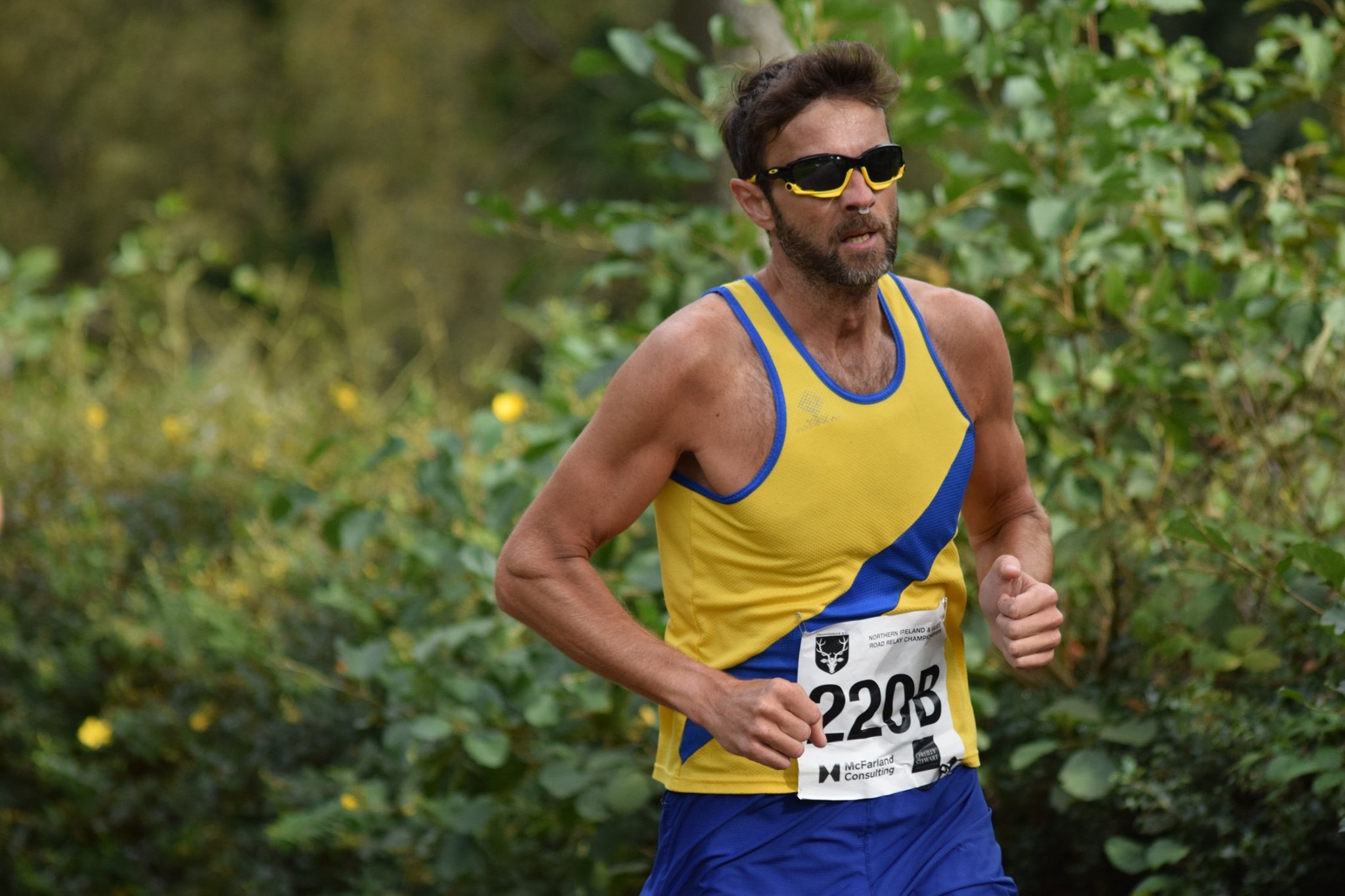 The Masters men were up next, with the A team of Chris Downey (11:37), Nick Irvine (11:12), David Massey (12:25) and Steven Donegan (12:05) placing 13th out of 52 teams.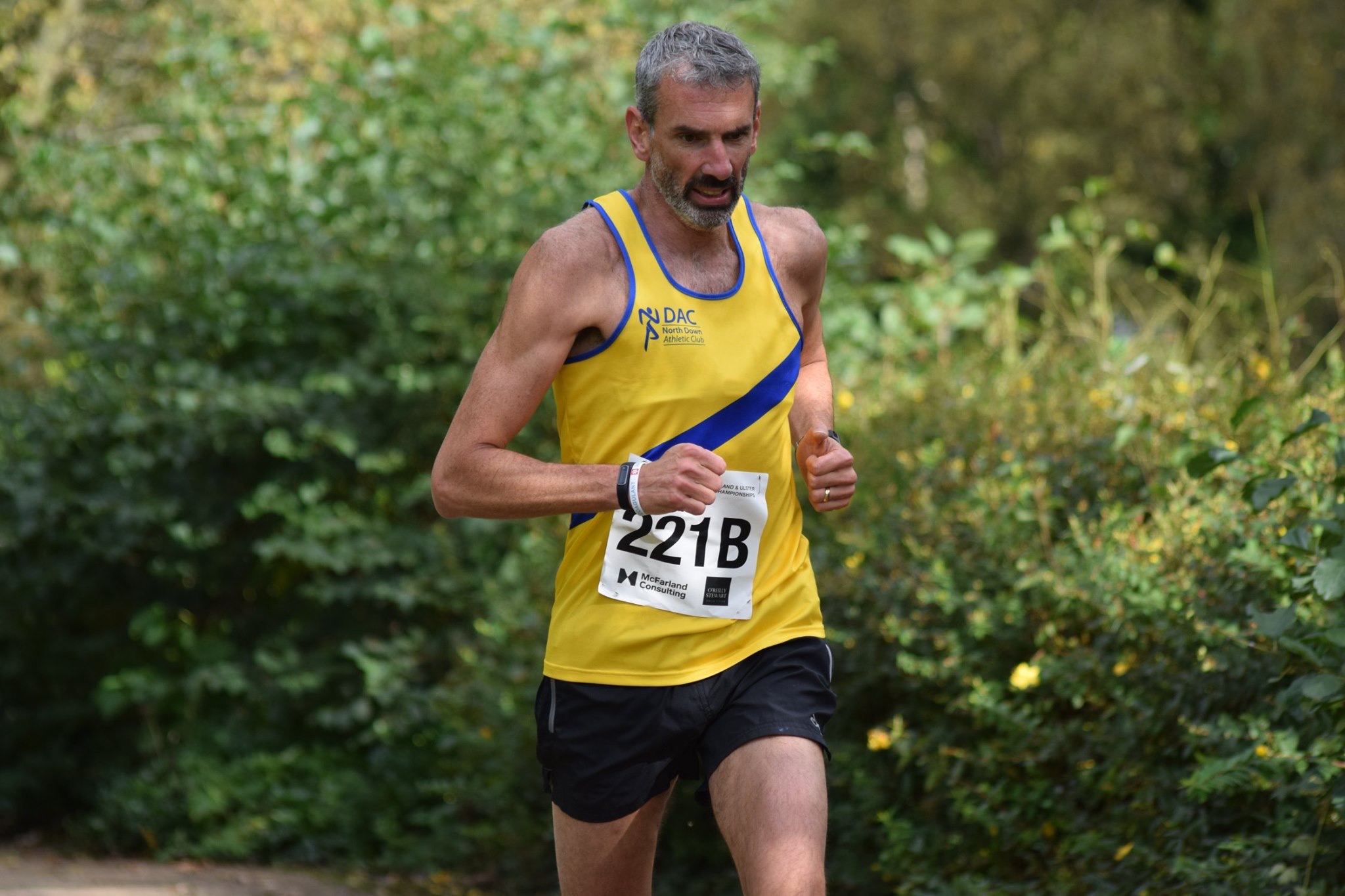 The B squad of Keith Gilmore (13:08), Simon Boyle (12:10), Philip Giles (12:44) and Tony Wall (13:53), claimed 30th, while the C quartet of Peter McQuillan (13:33), an unsuspecting Philip Mulligan (12:40), Paul Lynas (13:55) and Cliff McCausland (14:35) were 41st.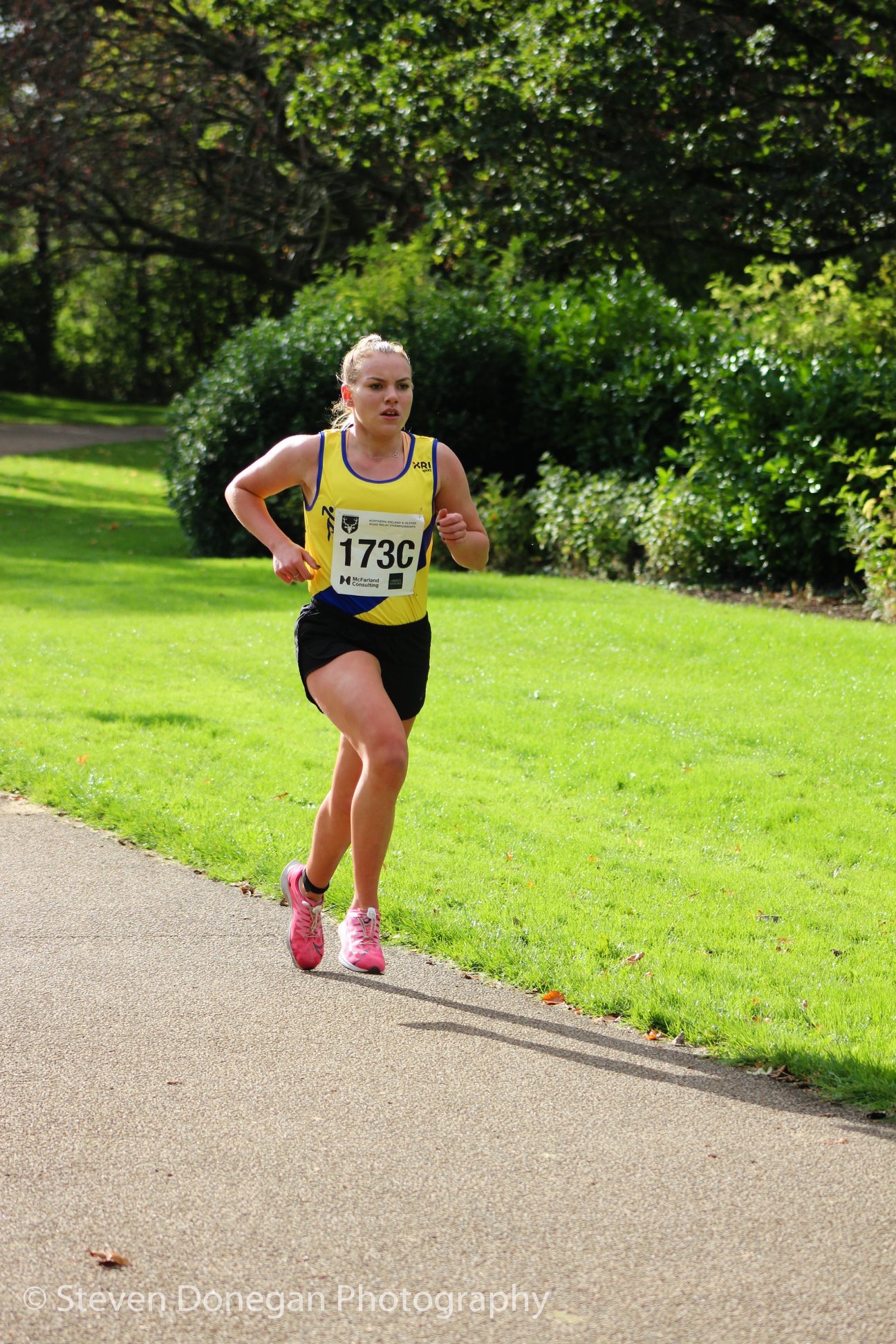 In an exciting Senior Ladies race, the top two positions changed during each leg, with Katie Moore (11:56) handing over in 2nd, Rachel Gibson (11:08) completing the fastest leg of the ladies events to put her team into the lead, before a final leg match up between Erin McConnell and Sinead Sweeney of East Down. With a slender lead and in opposition to an athlete with a significantly quicker 5k time, Erin showed all the grit and determination that has made her an international triathlete to post 11:44, and despite having to settle for second place, had the consolation of knowing that it was by a much smaller margin than the form book would have suggested.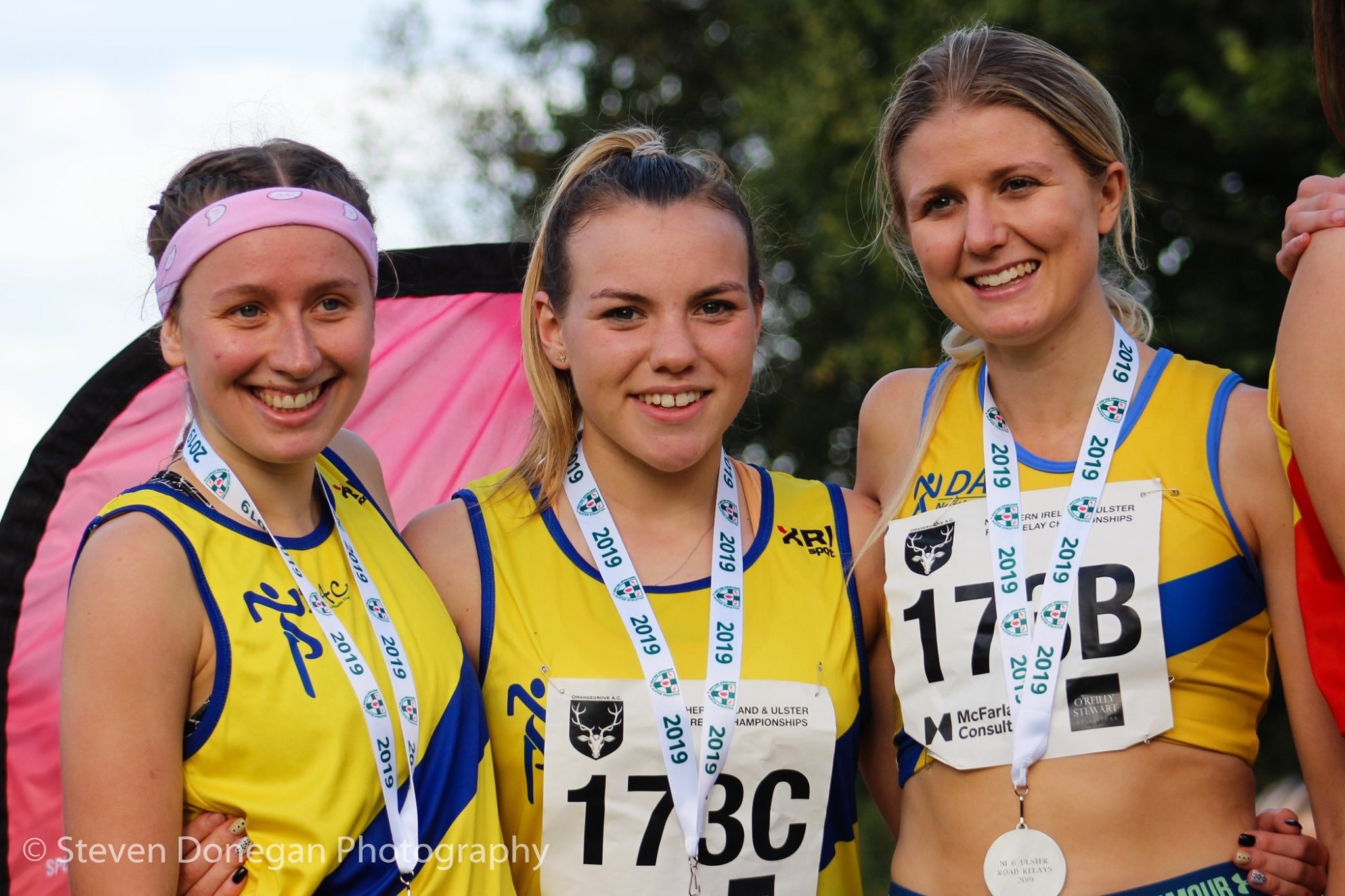 Led out by Murphy Miller (12:38), the senior B team clinched an impressive 9th place after legs of 12:41 (Amelia Tyler) and 14:32 (Bryanna Catney), while ladies captain, Helen Byers made sure that everyone got a run, stepping up from C Team reserve to clock 14:09, before handing over to Jill Eager (18:31) and Cara Jeffrey (18:19), her second race of the day after pacing 2 hours at the DUNE half marathon.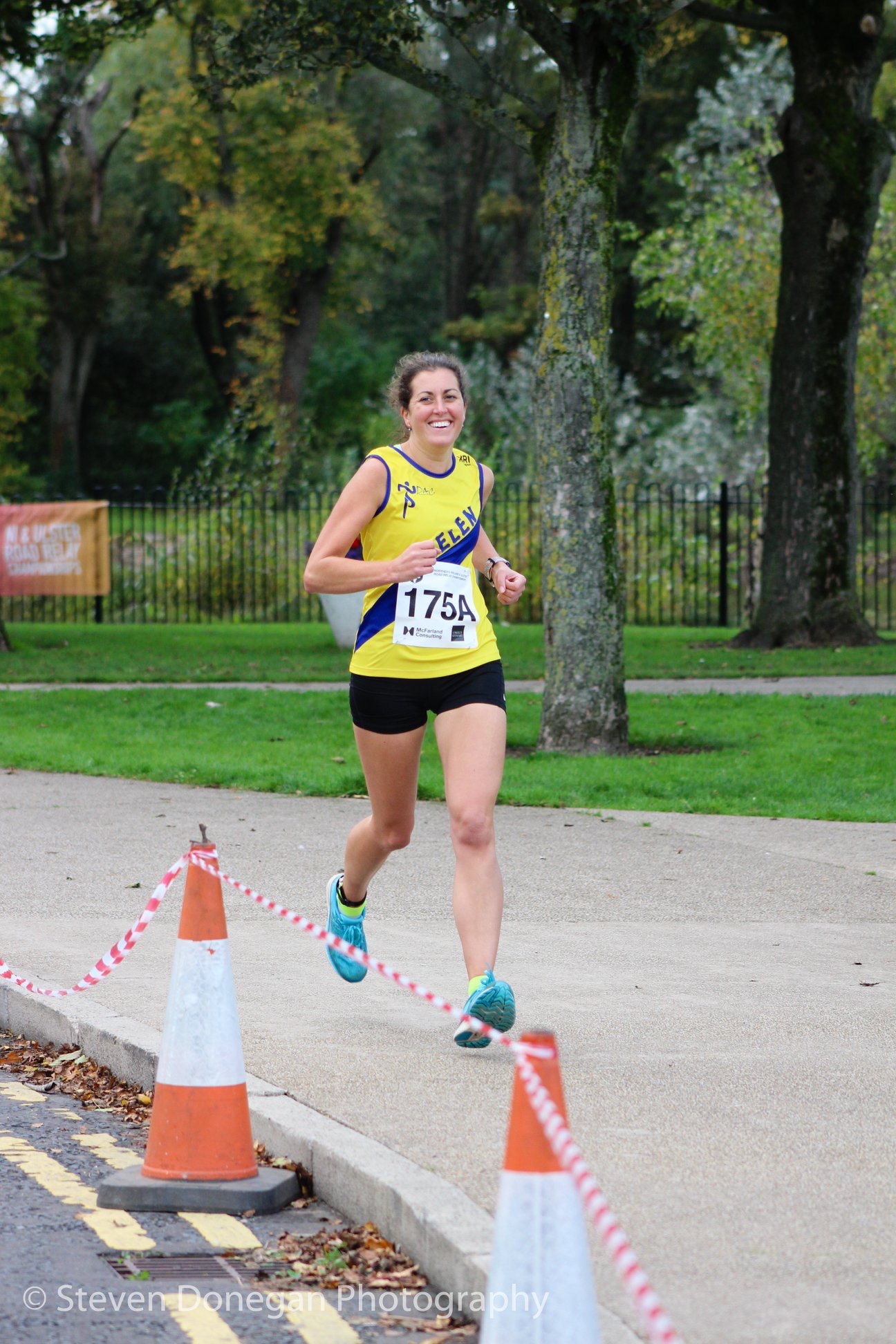 In the final race of the day, Craig McMeechan put the disappointment of an illness affected Bangor 10k behind him, with a scorching 9:44 in the opening leg of the seniors race, Thomas Patterson (10:23), Jamie McMeechan (10:50) and Dennis Scott (10:41) providing able back up to secure a more than respectable 8th place for the team, whilst the B squad consisting of Jack Logan (11:08), Jakob Swann (11:47), Ben Jenkins (12:33) and Francis Marsh (10:57) ran consistently well to claim 19th overall.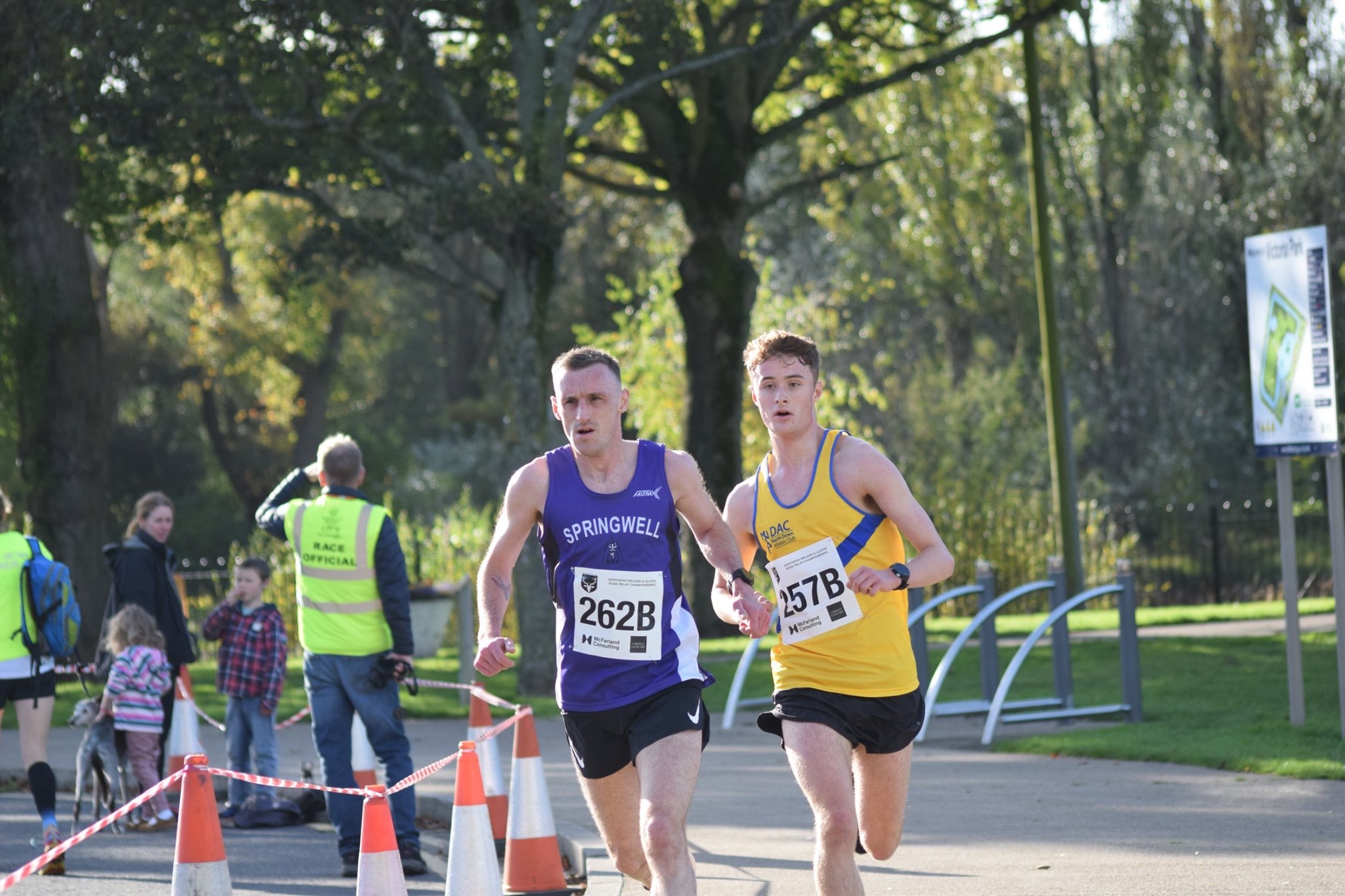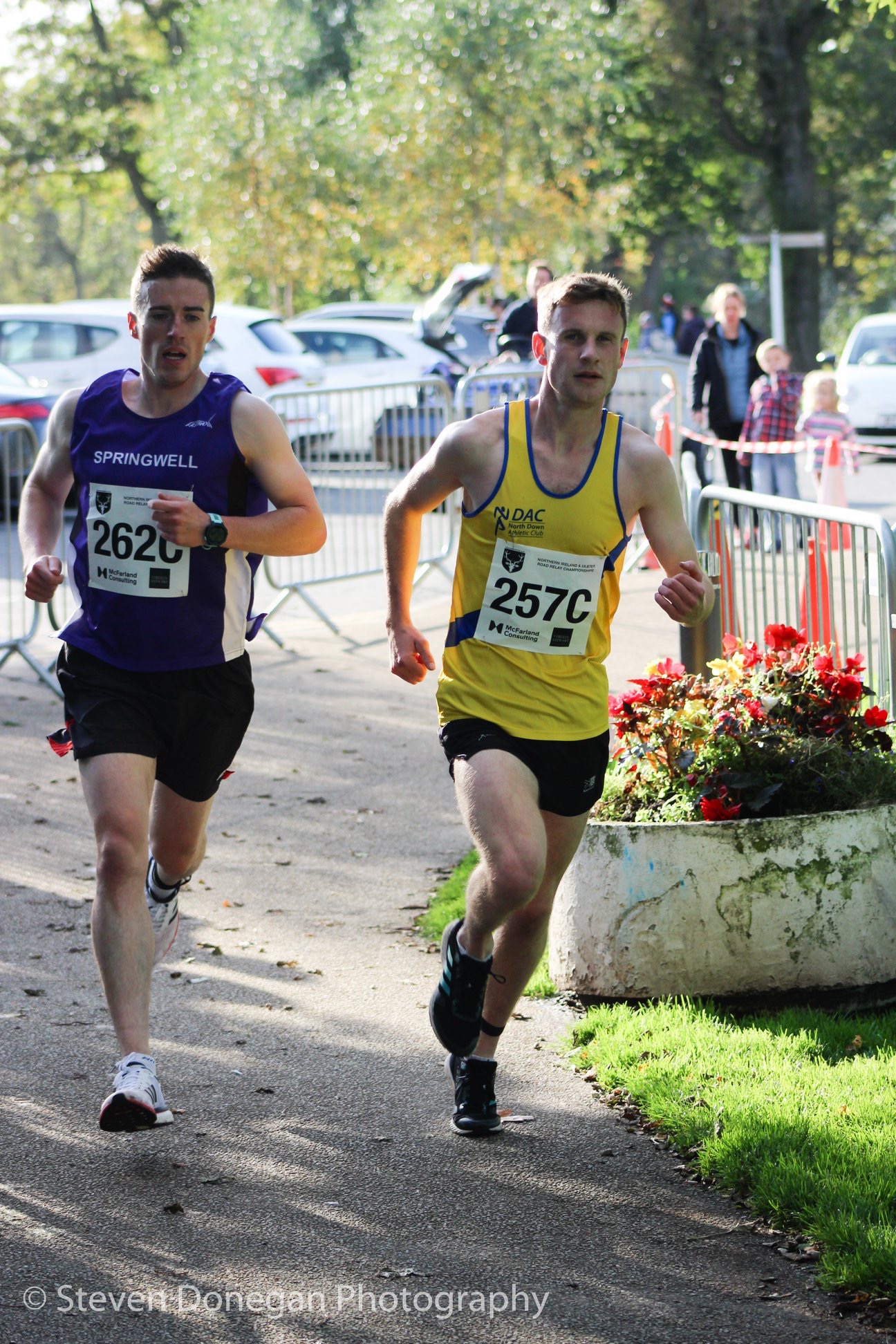 Photo Credits – Steven Donegan & Catherine McIntyre
Chester International Marathon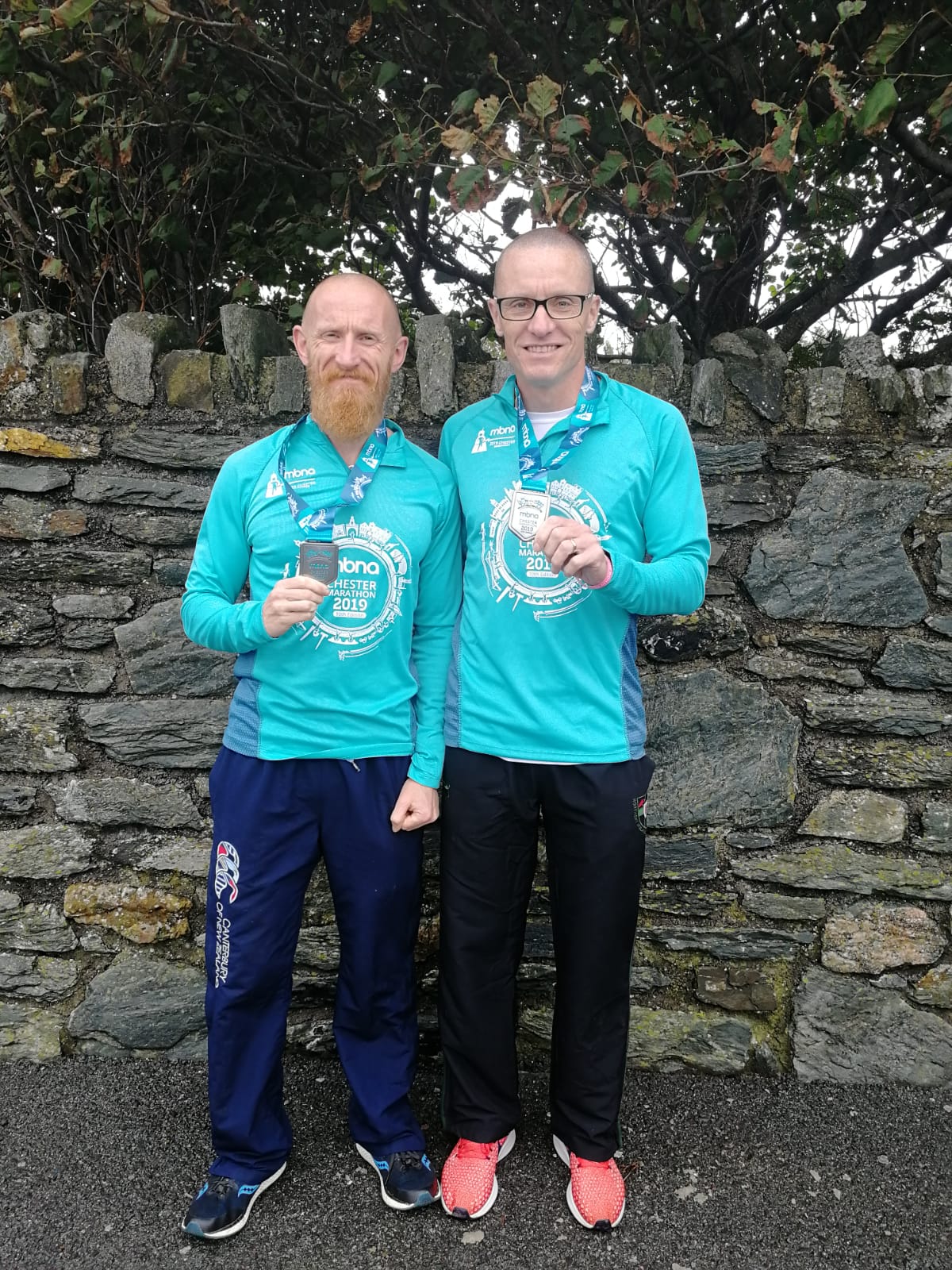 Despite preparations being disrupted by inclement weather, the 10th annual Chester marathon welcomed in excess of 4000 athletes with windy conditions on Sunday morning and a testing but popular route featuring border crossings between England and Wales. Flooding had caused problems in the days running up to the event, the starting area at Chester Racecourse having to be abandoned, but luckily North Down had dispatched three thoroughbred endurance athletes, with Paul Floyd the first of the trio across the line in 2:56:37, a few seconds off his PB, 15th in age category and 75th overall. Darren Hamilton was next, 2:59:26 good enough for 34th in category and 143rd overall, whilst Andy Belshaw completed his fastest marathon in recent times, a time of 3:17:08 placing him 86th in category and 351st overall.
DUNE Half Marathon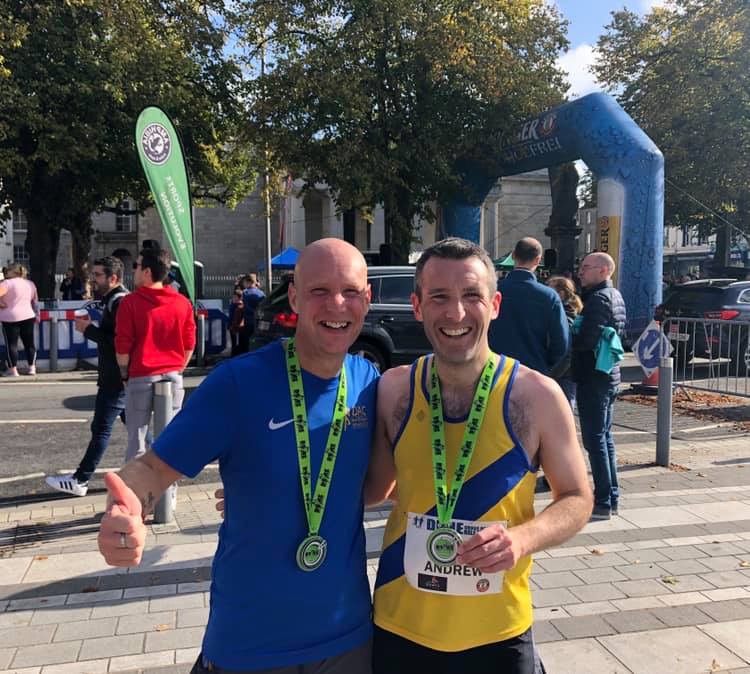 Sunday morning also saw the last ever running of the cross border DUNE half marathon and again North Down was represented by three athletes, in pleasant conditions but with more than a tinge of sadness in the air. By all accounts the demise of the race is based more on the increased road closure expenses than Brexit issues, but on a route crisscrossing the border between Northern and Southern Ireland at several points, future editions may well have needed passport control at every mile marker to keep everything regular!
For the final edition upwards of 450 athletes gathered at Newry Quay for a point-to-point route, with a couple of significant climbs in the early stages, the patient runner eventually being rewarded with elevated views of Dundalk Bay, before a mostly downhill second half and a warm welcome at the atmospheric finishing area in the market square. Colin Walker exceeded his own expectations to claim 31st place in 1:34:01, Andrew Muir continued preparations for the Dublin marathon by clocking 1:40:28 for 72nd, whilst Cara Jeffrey felt compelled to say goodbye to an event that will be sorely missed by pacing two hours with friends, the first of a double run day that would see her pop at the Victoria Park relays later on.
Loch Ness Marathon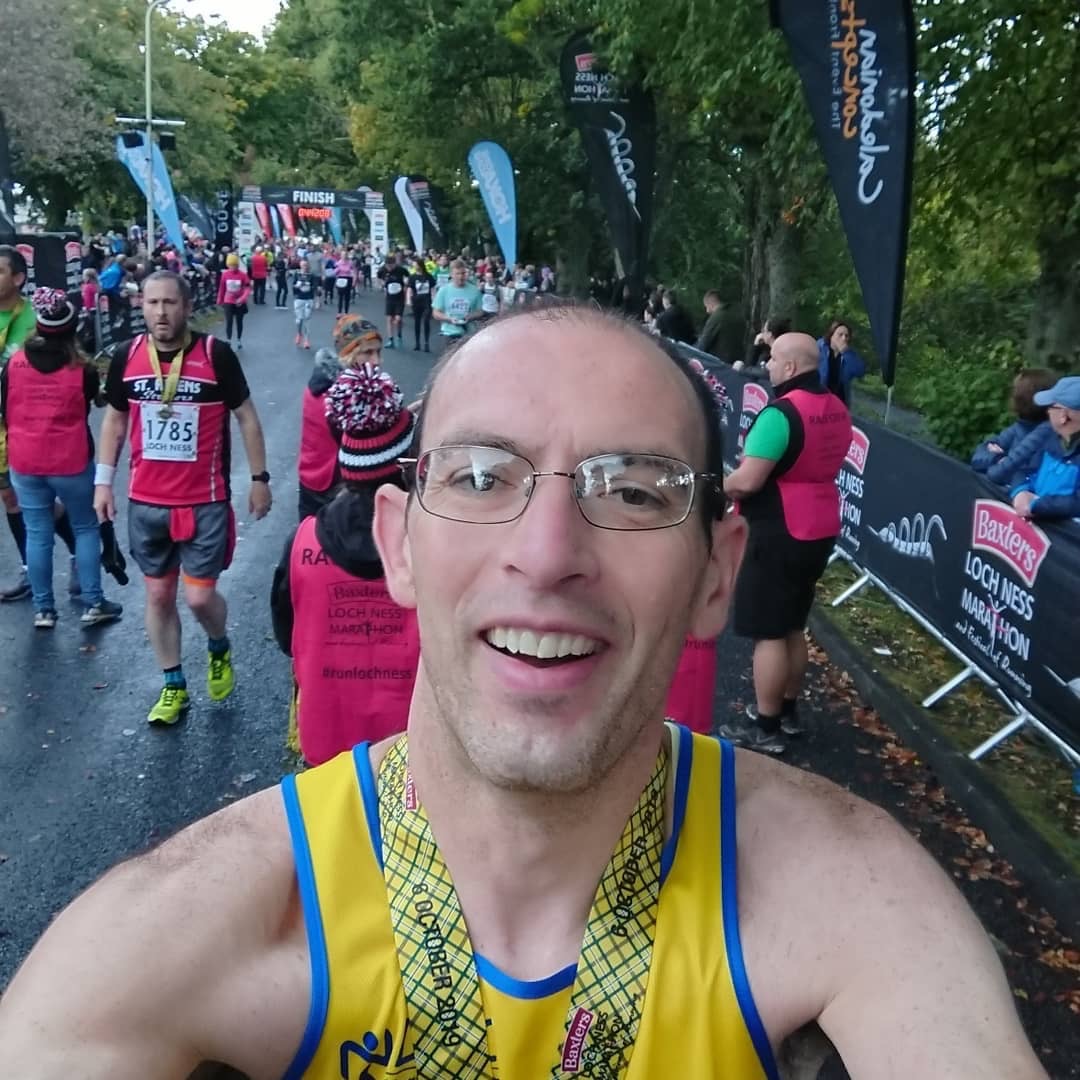 On a weekend of running symmetry the Loch Ness Marathon provided another one way ticket to stunning scenery, with 3500 athletes signing up for a post-to point route travelling along the eastern edge of Loch Ness to the finish at Bught Park in the town centre of Inverness. Starting only his second marathon, North Down man Alan Hughes set off from the starting point on the high ground between Fort Augustus and Foyers and benefitted from a mostly downhill start to reach halfway in 1:59:24. With significant climbs around 18, 19 and 21 miles, and without much in the way of preparation for the event, his progress slowed during the second half, but there was still enough in the tank to finish in 4:38:43 and a finishing position well into the top half of the results.
Escape from the Crum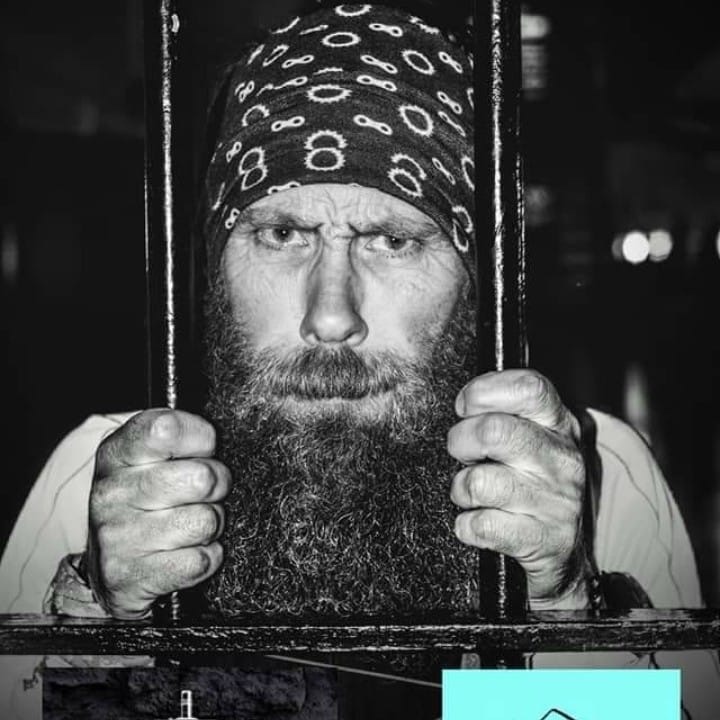 Sean Nickell was part of a prison break this past weekend, but it was all in the name of sport, as competitors lined up at Crumlin Road Gaol with 24 hours to get as far away as possible. Whilst participants were permitted to cover whatever route they preferred in whichever direction they pleased, they were also required to provide evidence of the route they chose to follow and automated transport of any kind was expressly forbidden. Dublin was a realistic target for the master of endurance, but in the end whilst his break for the border was successful, Sean chose to hand himself in shortly after reaching Monaghan Town at around the 11 hour mark. Somewhat disappointed with his 54 miles, but yet still covering more than a double marathon, it was proof (if ever it was needed) that you can't outrun the long arm of the law!