Chicago Marathon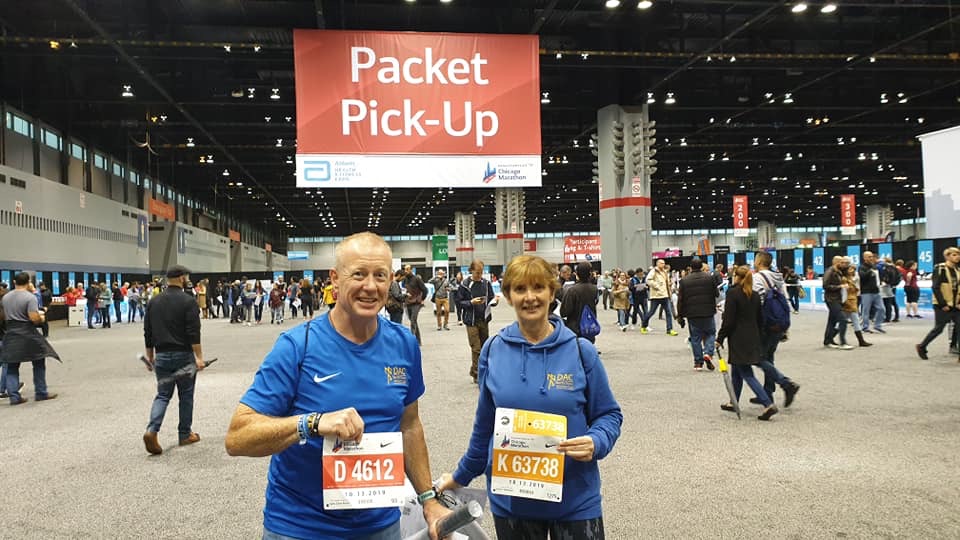 Nearly 45,000 competitors toed the line in Grant Park on Sunday morning for the 42nd edition of the Chicago marathon, amongst them a trio of intrepid North Down athletes. Set on a one lap, anti clockwise tour of the windy city, the route is known to be pancake flat and full of PB potential, and it certainly proved the case for Cliff McCausland who lowered his previous best to 3:47:25, pleasant autumnal conditions complimenting the hard work that he has put into his recent training.
Having previously completed London, Berlin and now Chicago, Cliff is half way towards claiming his exclusive marathon majors medal, Tokyo, New York and Boston the others required, and was followed into the finishing area by a man who is no stranger to a US marathon, Michael Roberts crossing in 4:31:46, whilst Noreen McCausland followed up last year's debut in Berlin with an evenly paced effort to claim a well deserved PB of 5:07:58.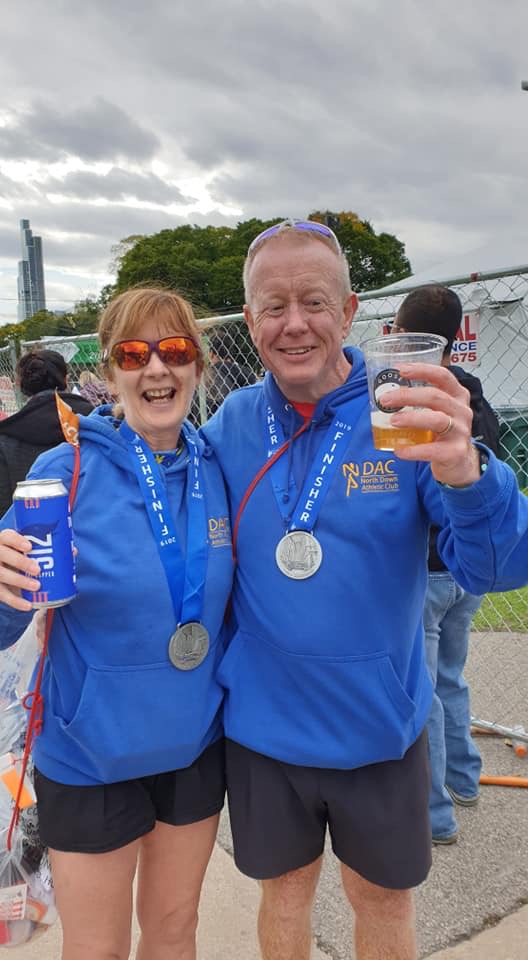 Ironman World Championships – Kona, Hawaii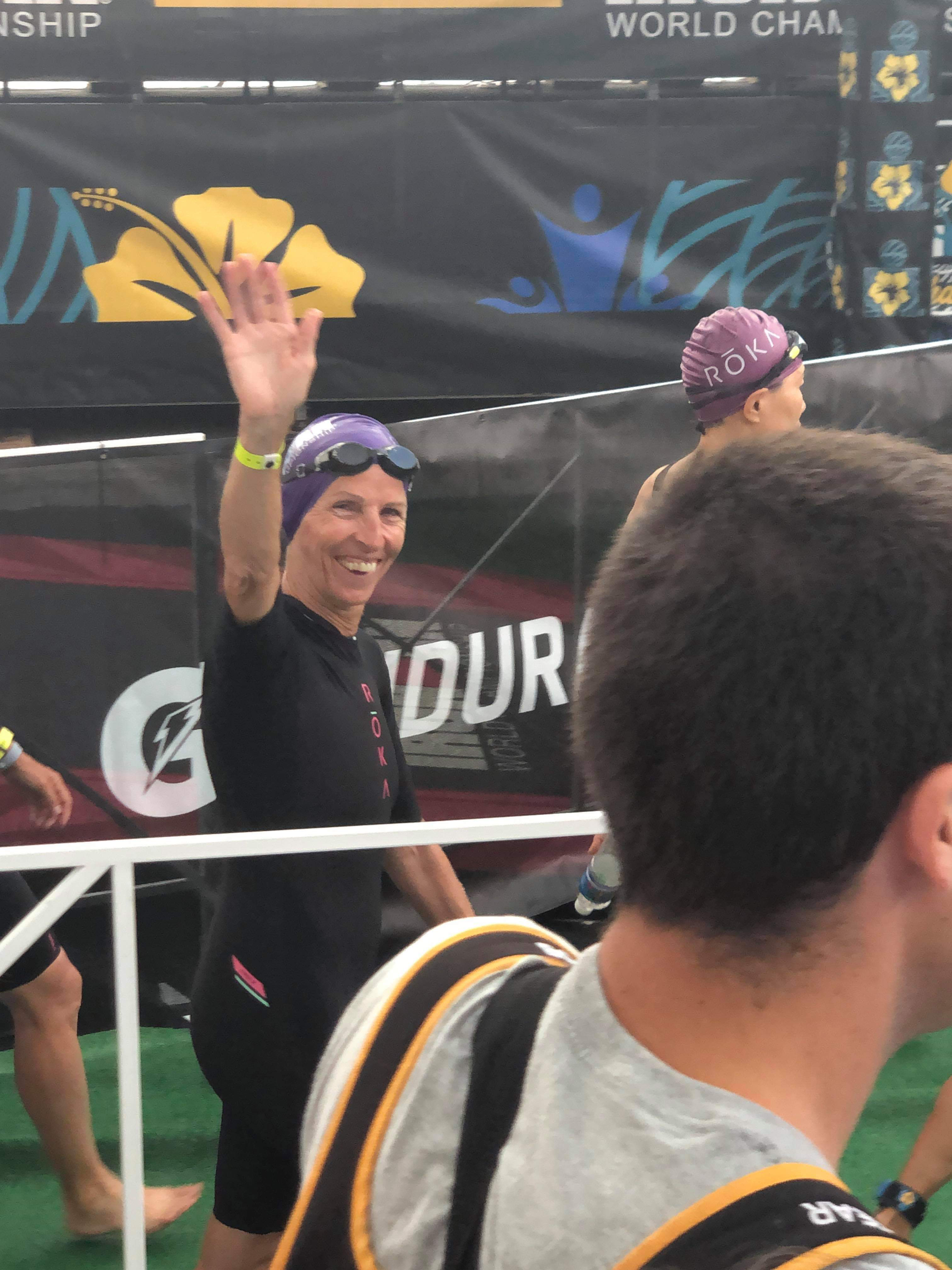 Challenging competitors with temperatures in the high 20's and the infamous Ho`omumuku crosswinds known to gust at up to 60mph, a select field of 2000 qualifying athletes were welcomed to Kona, Hawaii for the Ironman world championships on Saturday morning, with North Down being represented by the indomitable June McMinn.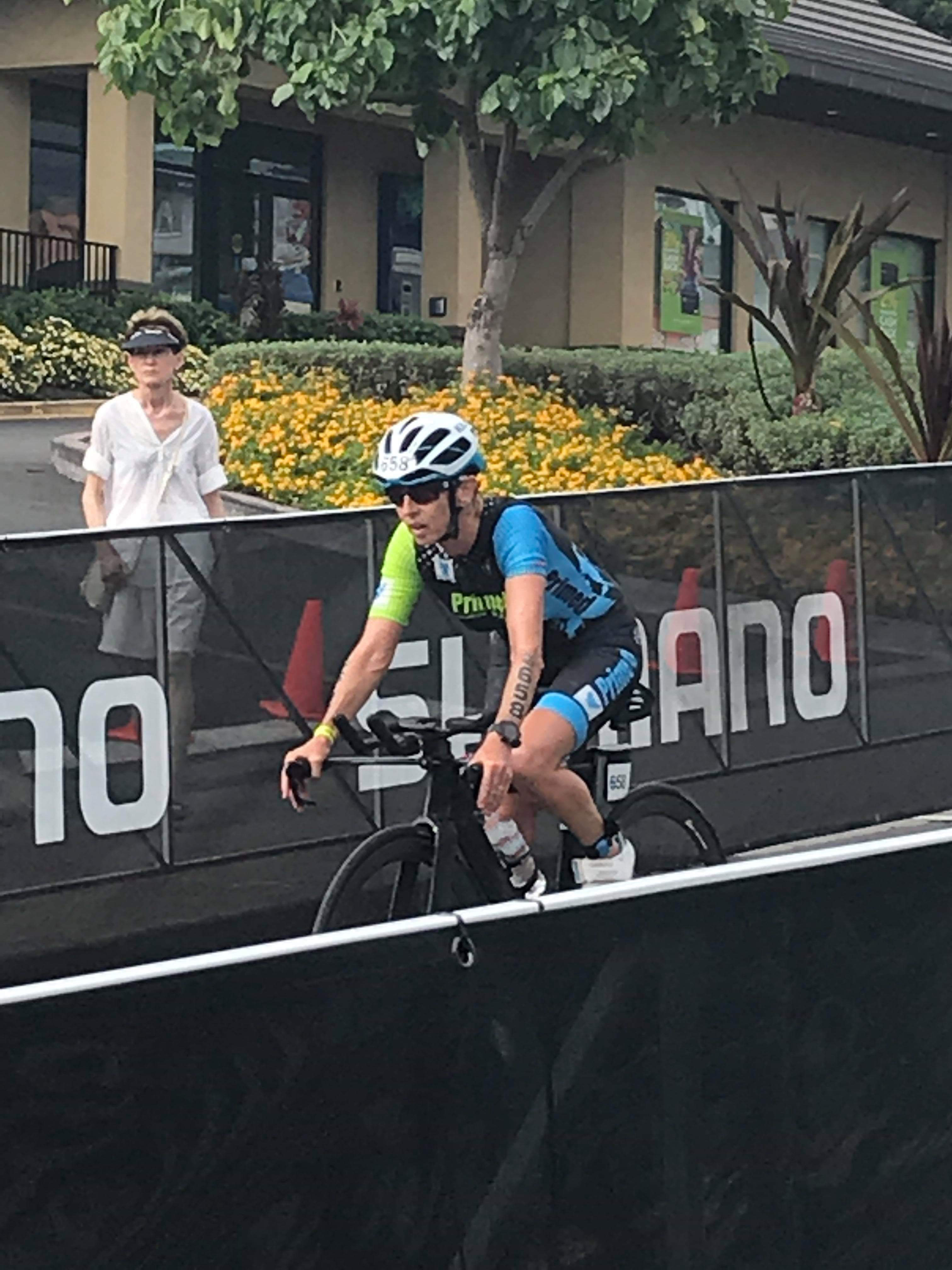 In weather conditions that were described as savage by the local media, the cream of global Ironmen (and women) set off for a 2.4 mile swim in the choppy waters of Kailua Bay, before embarking on a 112 mile cycle loop with nearly 6000 feet of climbing, the aforementioned crosswinds and sweltering temperatures caused by the reflective heat from a combination of lava fields and asphalt. A final 26.2 mile run with 1000 feet of ascent along a similar coastal route provided a challenge that by itself would have been more than enough for many athletes, but at the end of a long day of competition, one that would have been capable of bringing many to their knees.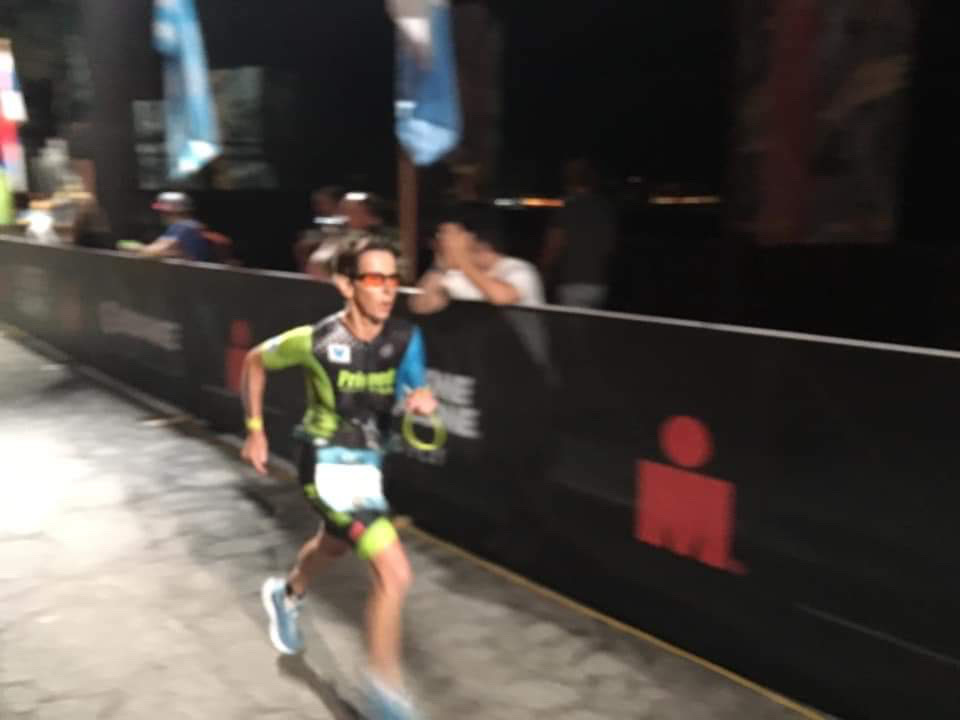 Fortunately June McMinn is made of sterner stuff and having demonstrated her ability in order to qualify for Kona, hit the water at around 7.30am, completing the swim in 1 hour 33 mins, before 6 hrs 21 mins on the bike saw her setting off on the 26.2 mile run in the late afternoon. As darkness descended June completed a wonderful day of competition with a 4:24:47 marathon, for an overall time of 12:34:56 and a simply outstanding 6th in the world amongst her age category competitors.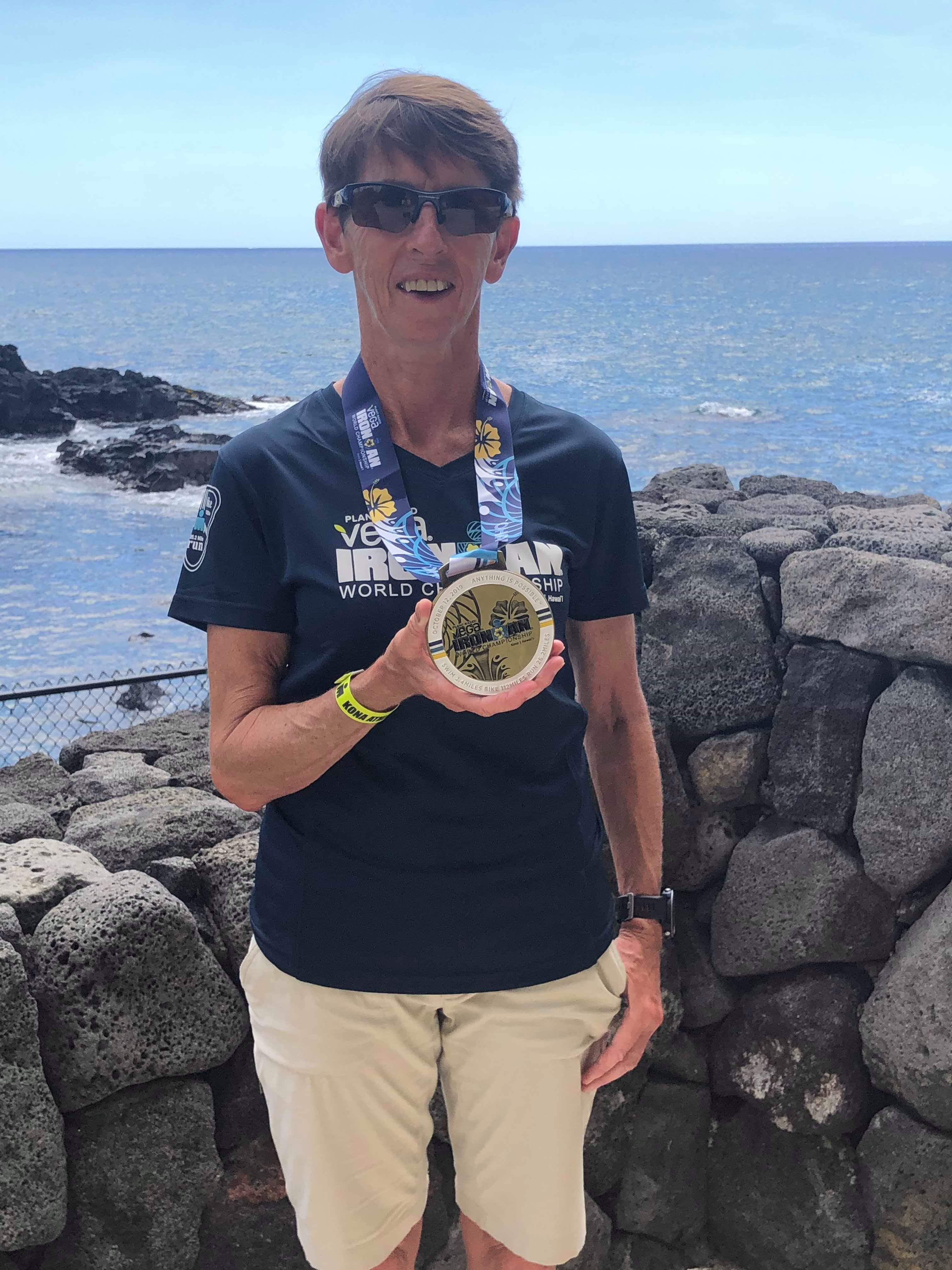 NI Masters Cross Country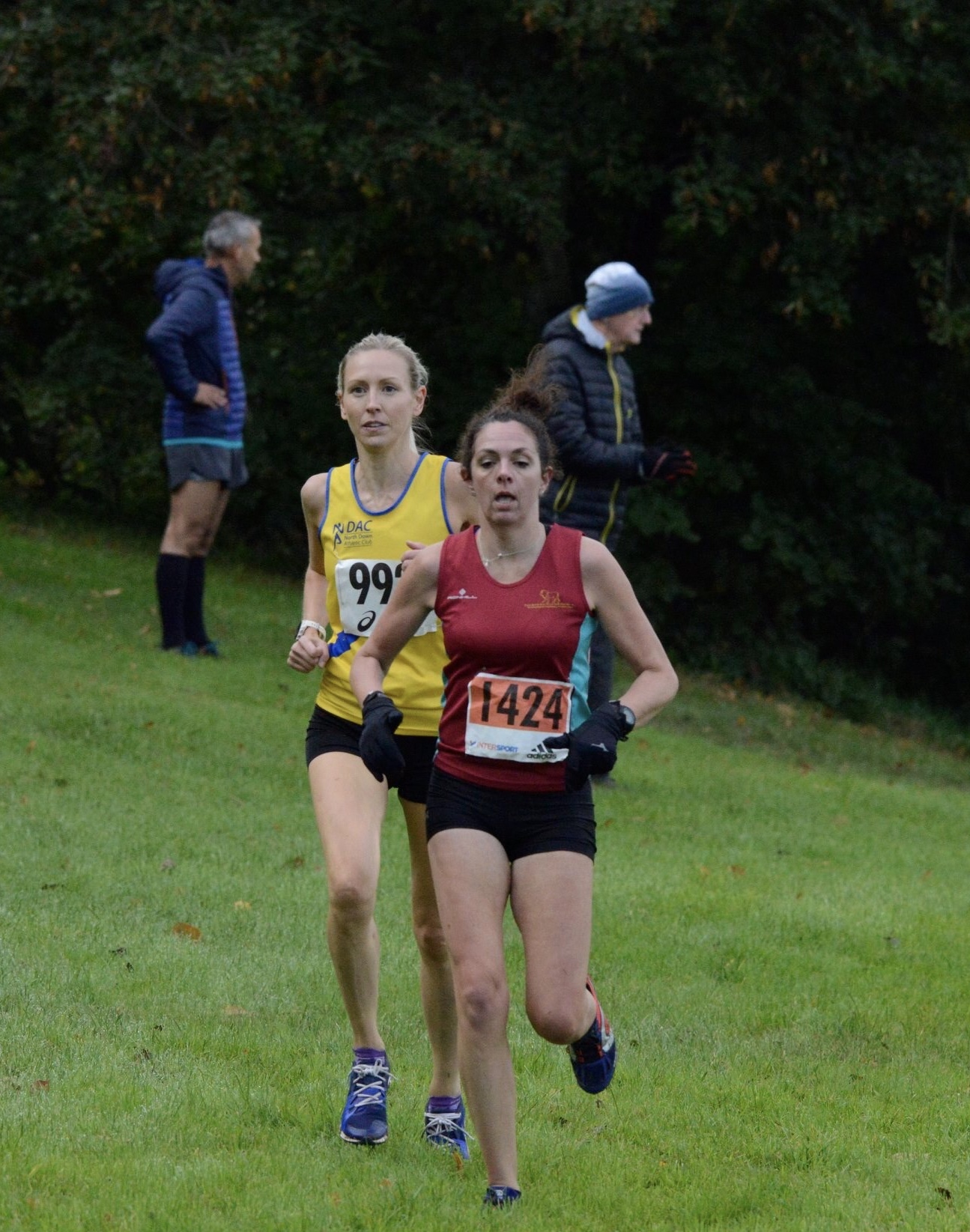 The Dub Pavilion played host to the NI Masters cross country trials at the weekend, with competitors vying for the opportunity to represent their province in the upcoming British and Irish Masters International, hosted this year by the English town of Southport.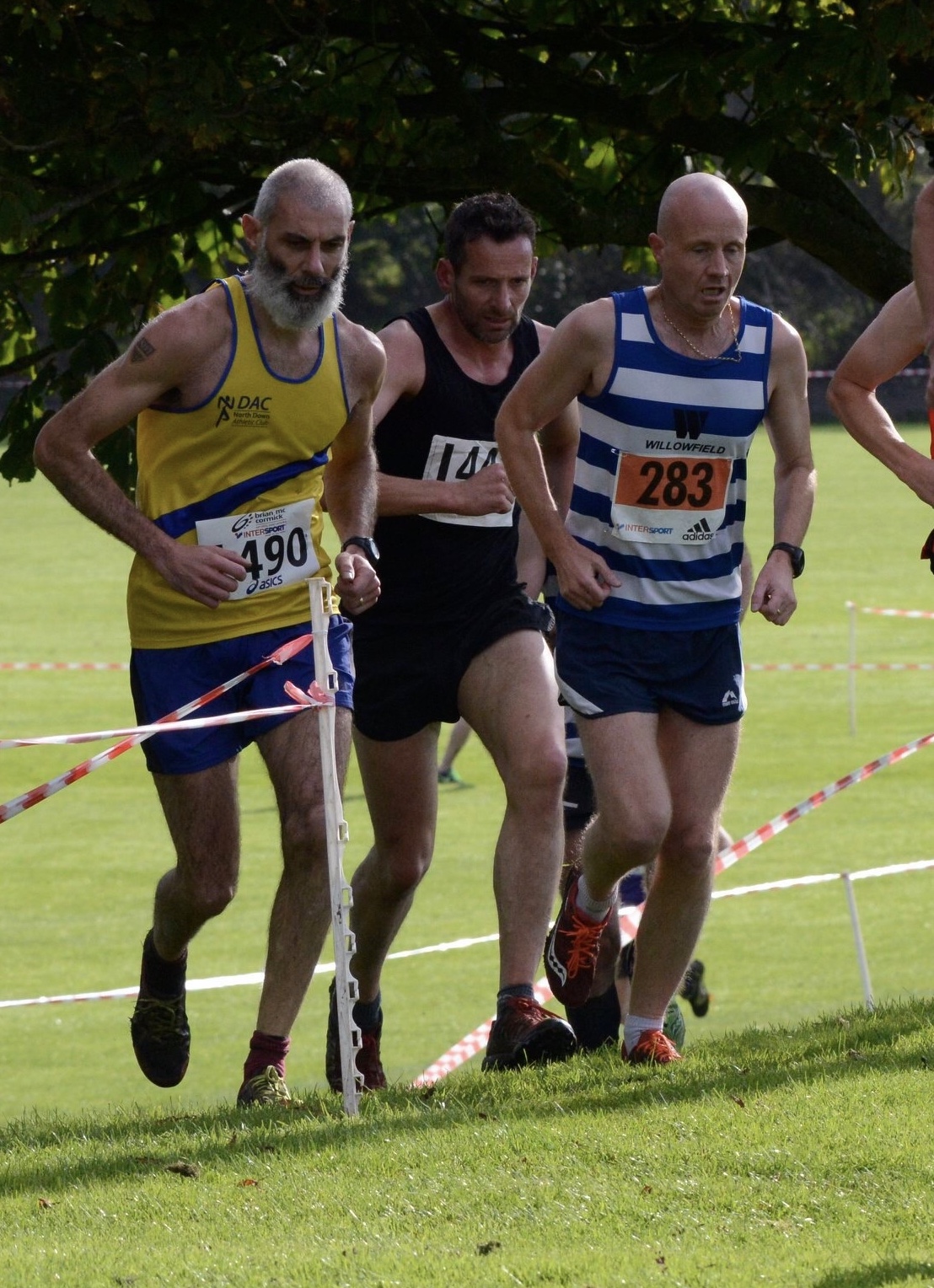 Mark Weir was up first, running only for his love of cross country, and clocked a time of 29:16, placing him 25th, 4th in age category and hopefully convincing him to sign up for a Masters membership, thus enabling future selection.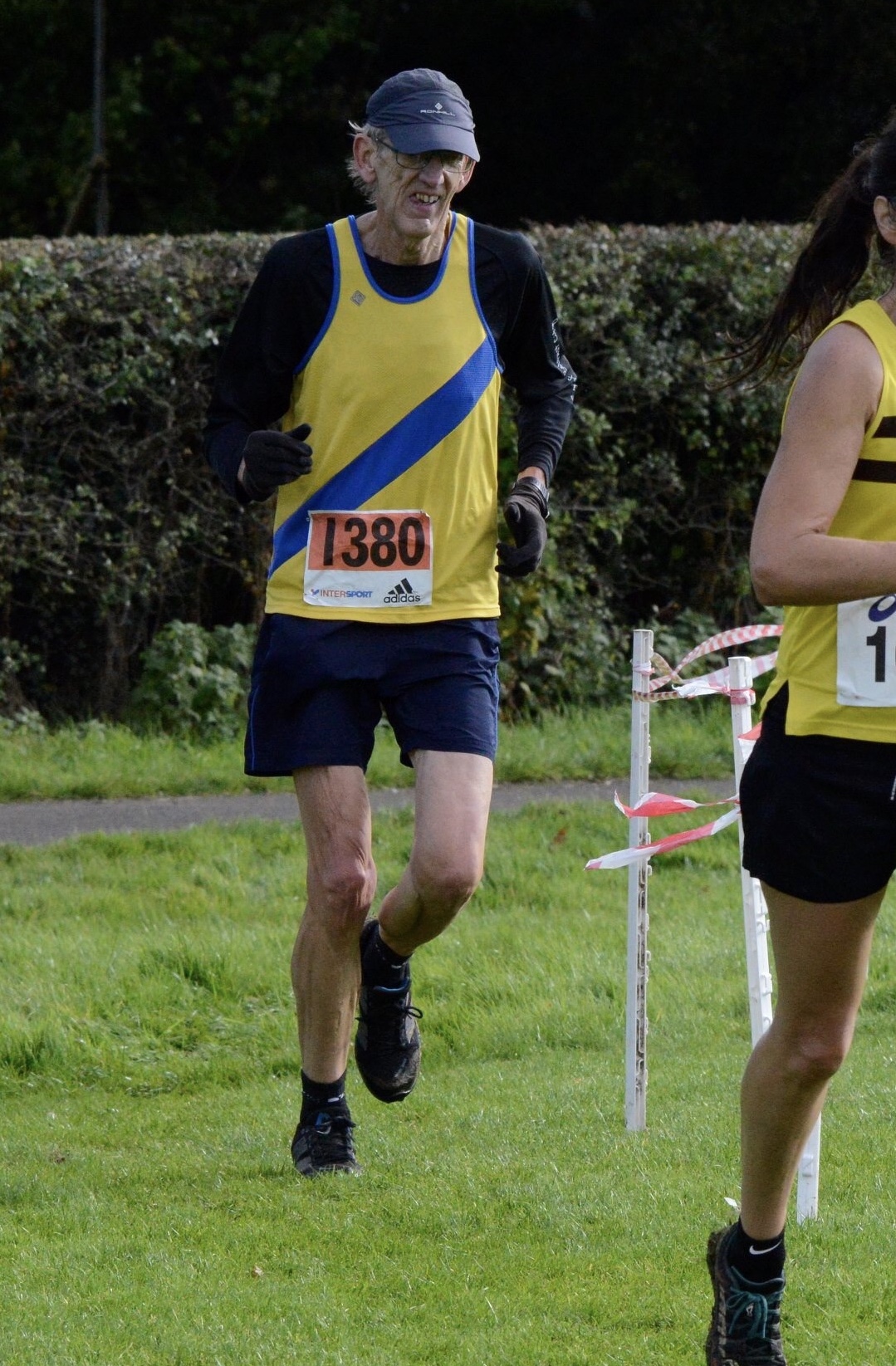 In the ladies race, Jodi Smith (23:58) was 6th overall (3rd in age category) confirming her selection for Southport, whilst two of the clubs veterans dominated the M70 category, with Terry Eakin taking the win in 26:53, and Davie Seaton 2nd in 28:50. All three athletes will now have the opportunity to represent Northern Ireland in the International Masters event which takes place on Saturday 16th November.
Cardiff Cross Country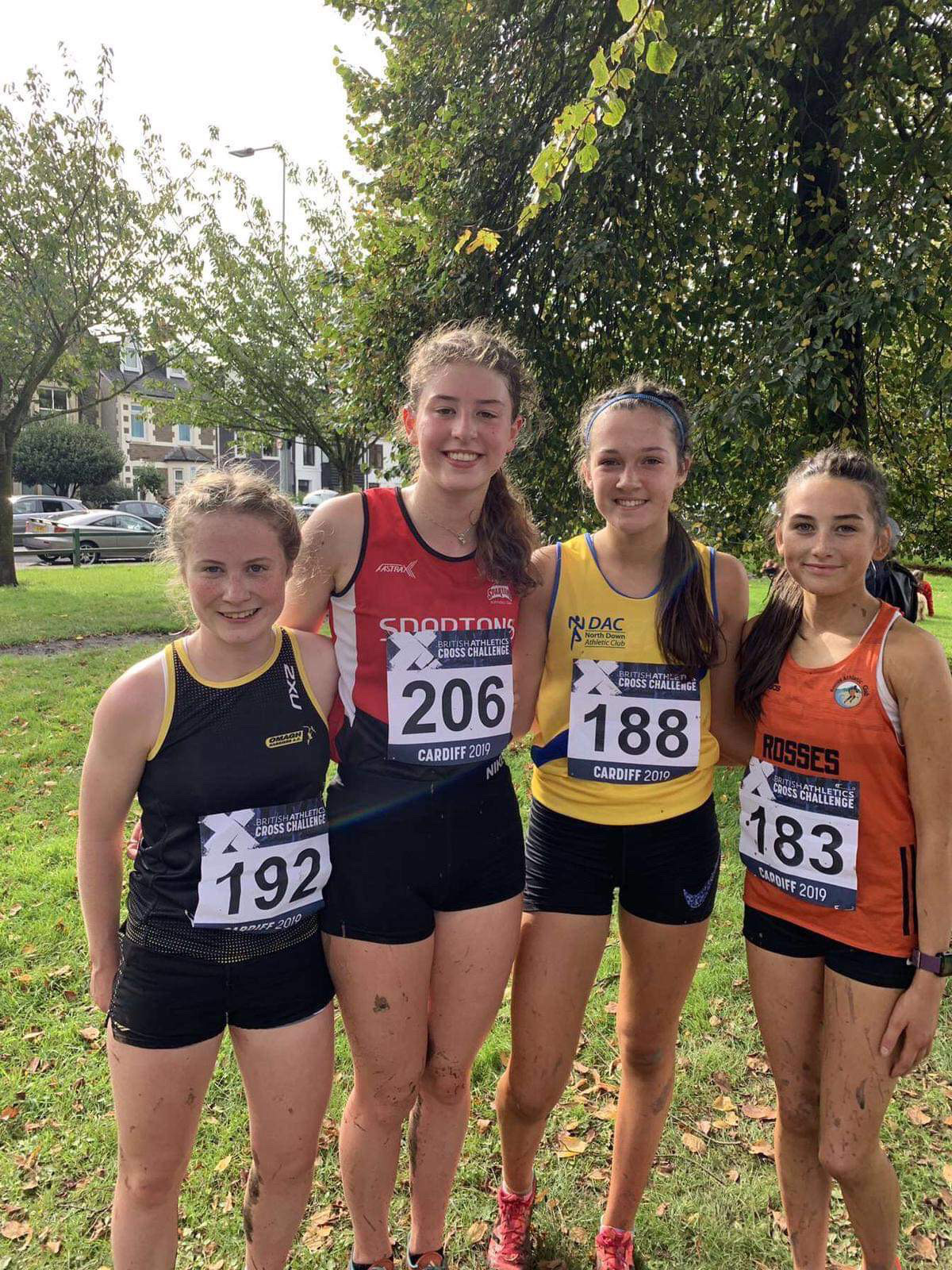 Tara McDonough represented North Down at Llandaff Fields in the Welsh capital on Saturday, having received a late call up to a group of young athletes, selected and facilitated by Athletics NI, to take part in this prestigious event. Competing in the U17 race, over a distance of 4450m, Tara acquitted herself extremely well to finish in 18:22, the second of four Ulster girls in the field and 28th overall.
Groomsport Half Marathon & 10k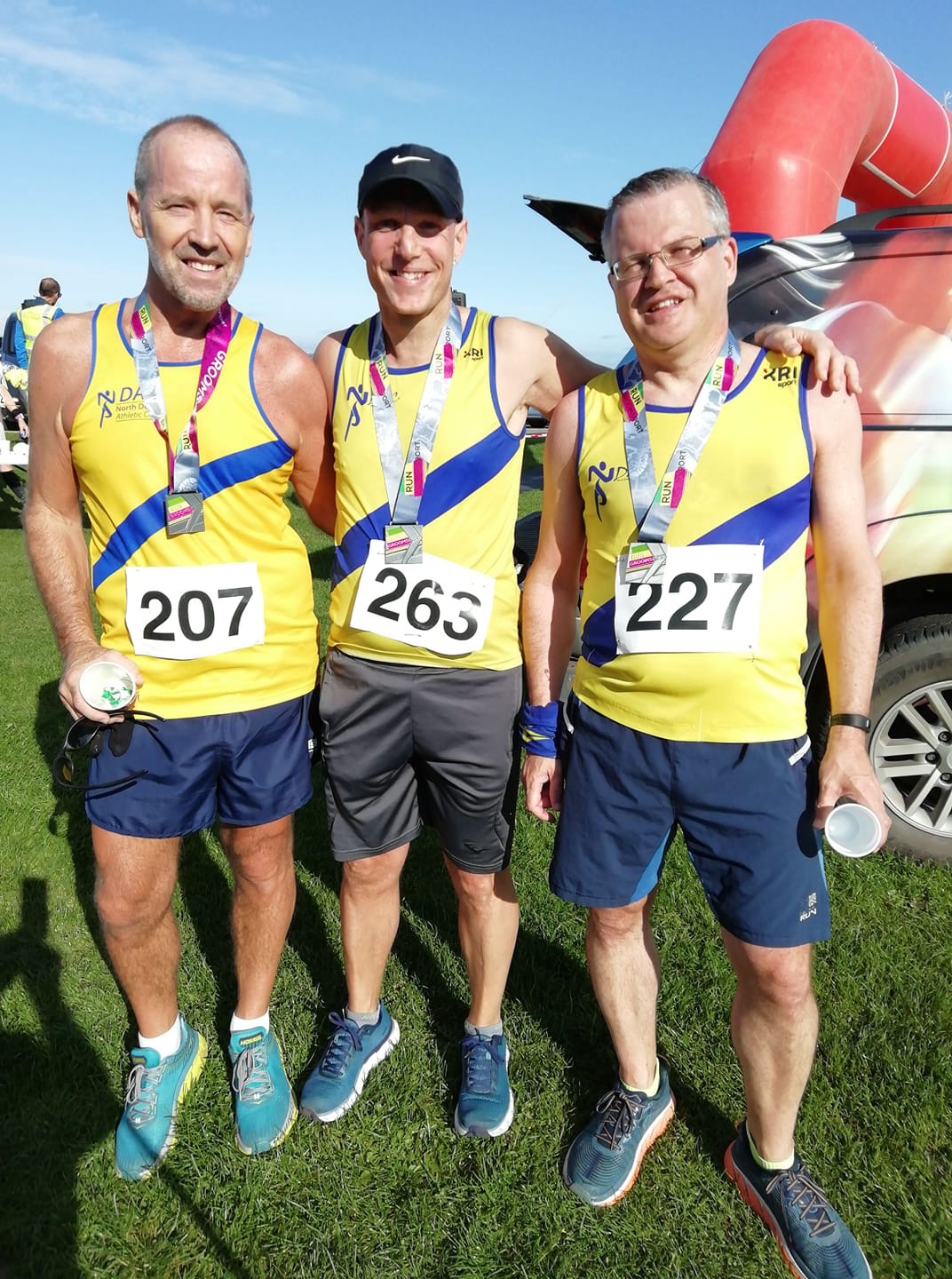 In glorious sunshine, with just a hint of a coastal breeze, conditions on Saturday could hardly have been better for the annual Groomsport event, with club interest in both the one lap 10k and two lap half marathon.
Set over an undulating course with an inland route along Kylestone and Stockbridge Roads, before a long drag along the main coastal route from Donaghadee, scenic would be a better classification than fast, but despite this there were many impressive times set, not least by Colin Walker, who was 4th in the 10k, clocking 41:19. Clair Quigley was first lady in the same race, a time of 42:09 placing her 5th overall, new member Matthew Strutt was 8th in 45:21, while Roy Sittlington was 10th in 47:16 and John Ferguson 18th in 49:48.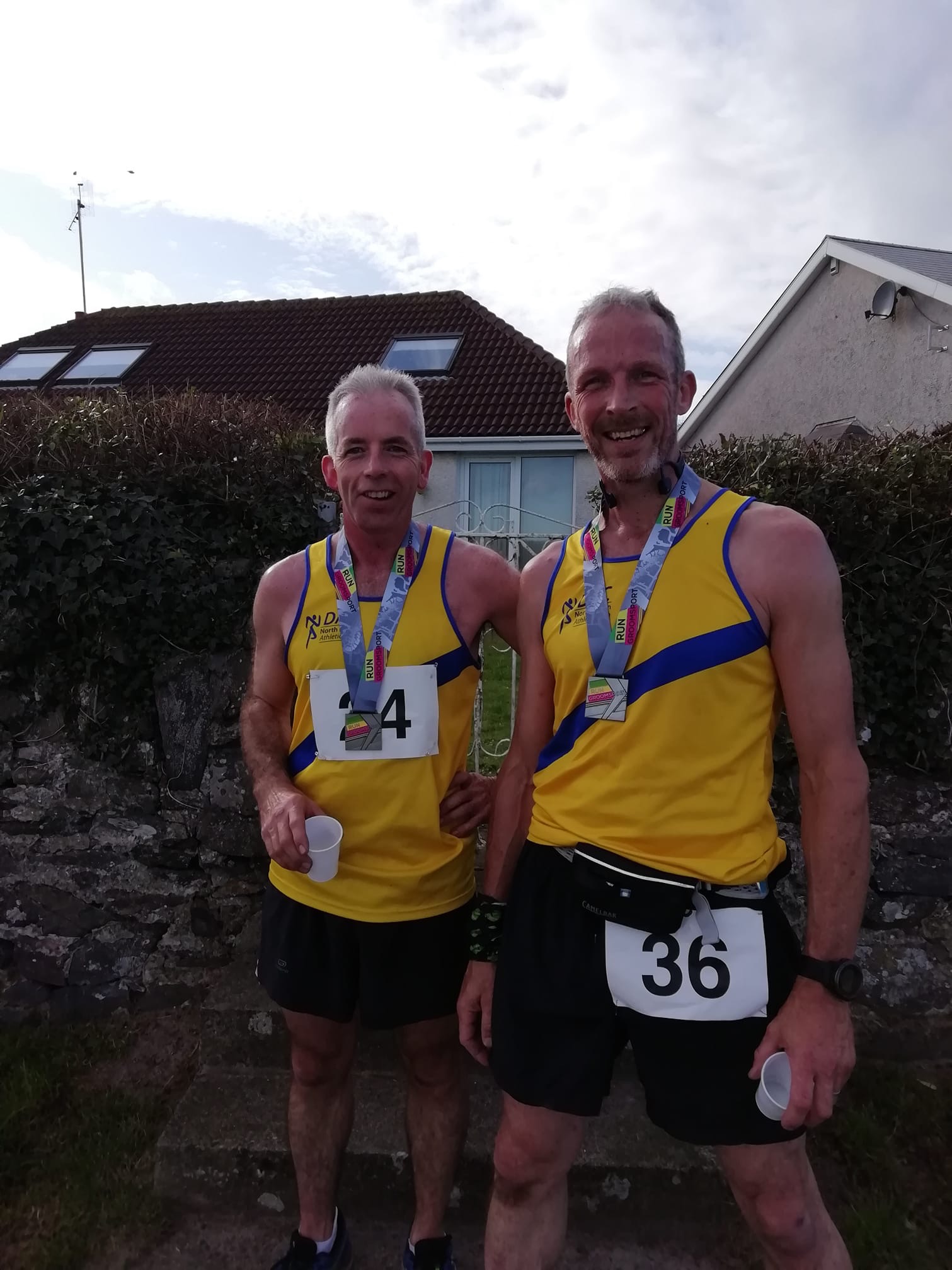 In the Half Marathon race, Robert Eadie was in great form, a PB time of 1:34:32 placing him 7th and providing a confidence booster prior to the upcoming Mourne Skyline race, while Kevin Mulligan was well up the field in 11th position, and finished in 1:39:53.
Palma Marathon, Half Marathon & 10k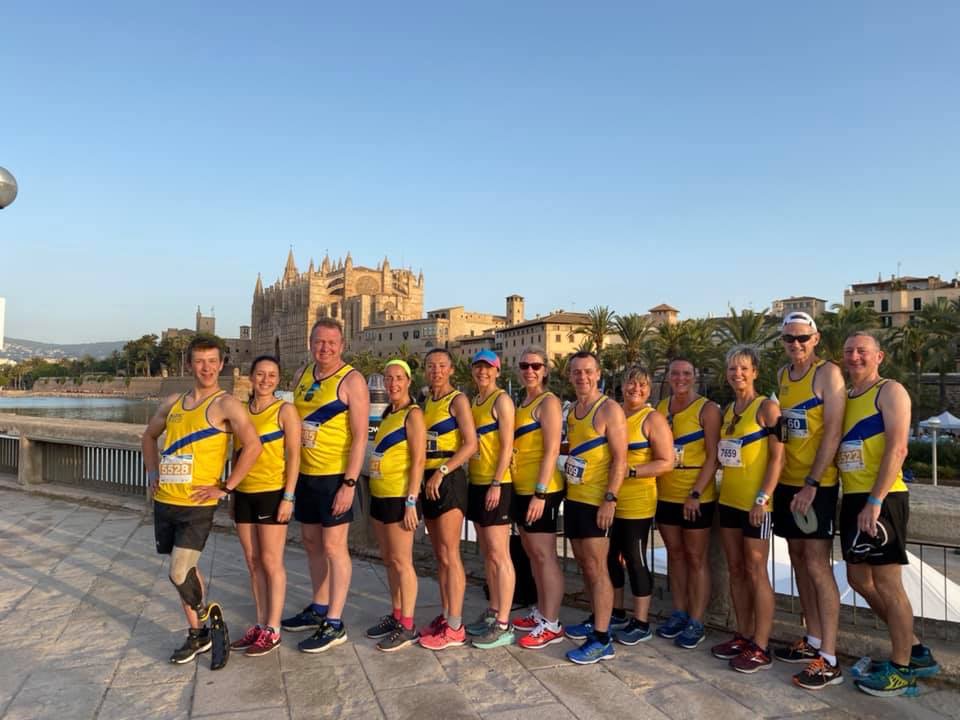 Starting in the shadow of the Catedral de Mallorca, the inaugural Mulligan's Travels event offered races at three distances, but none with much in the way of respite from the sweltering hot conditions in the regional capital. Fortunately the 'North Down Dozen' were well hydrated prior to their races, and posted many notable performances across the three events, with Steve Wise (44:38) leading the club home in the 10k, followed by Judith Gillespie (1:03:52), Alison Wise (1:06:59), Debbie Mulligan and Alison Crozier (both 1:23:23).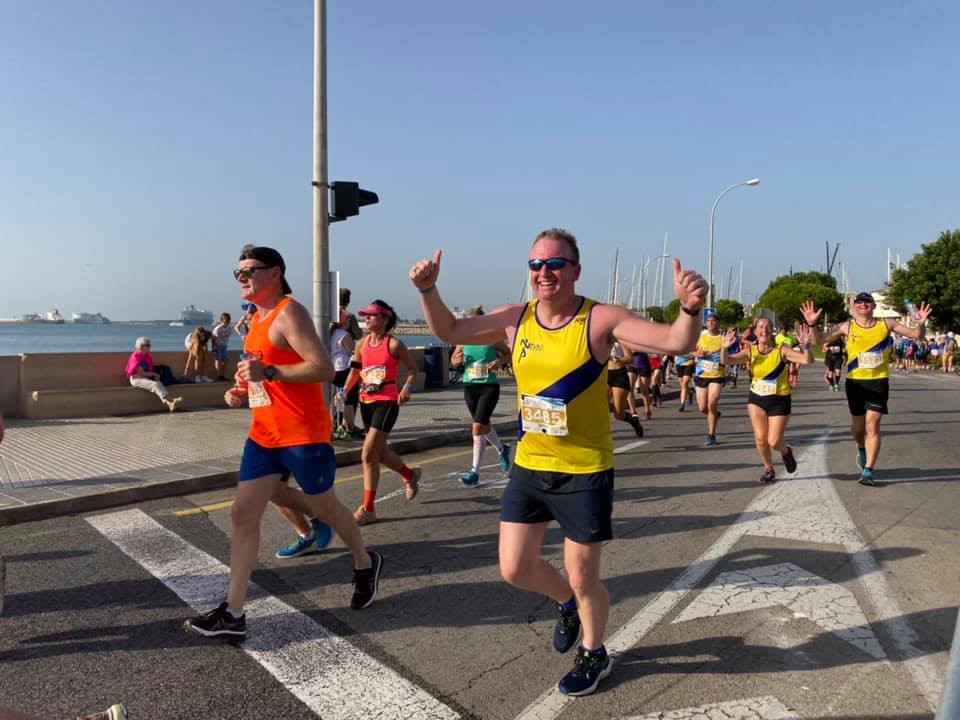 The half marathon folks followed a similar route, with an out and back section from the marina to a turning point at the San Carlos Military Museum, before an add on around the historic centre of Palma, Andrew Nicholson the first club member to cross the finish line, with the impressive time of 1:47:37. Pamela Phillips was next, 1:55:02 placing her 13th in age category, while Ian McCreary recorded 2:11:53, Gordon Matchett 2:16:06, Hannah Dunne (2:27:21) and Heather Matchett 2:44:02.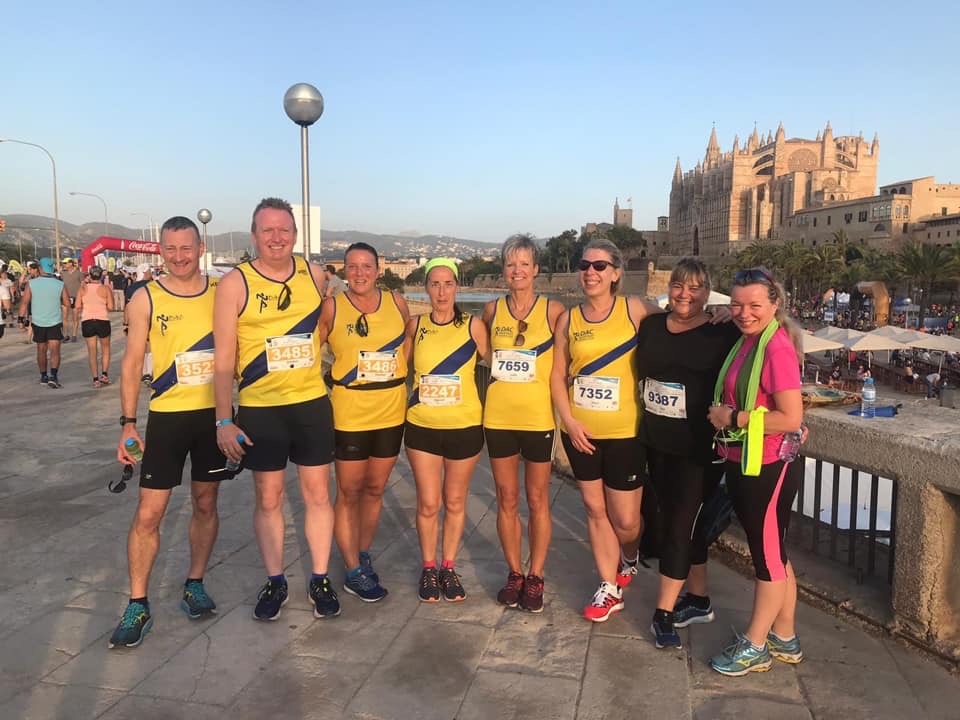 The marathon runners faced two laps of the 13.1 mile circuit, and had the extra challenge of having to contend with the midday sun in the latter stages of their race, but performed admirably, Valerie McDonough the first to pick up her medal, an impressive time of 3:46:37 placing her 5th in age category and 183rd overall. Philip Mulligan was next, 3:55:47 earning him a spot just inside the top 200 and 13th in category, while Philip McDonough brought the running section of successful club tour to a close with a clocking of 4:05:50 for 295th overall and 24th in age category.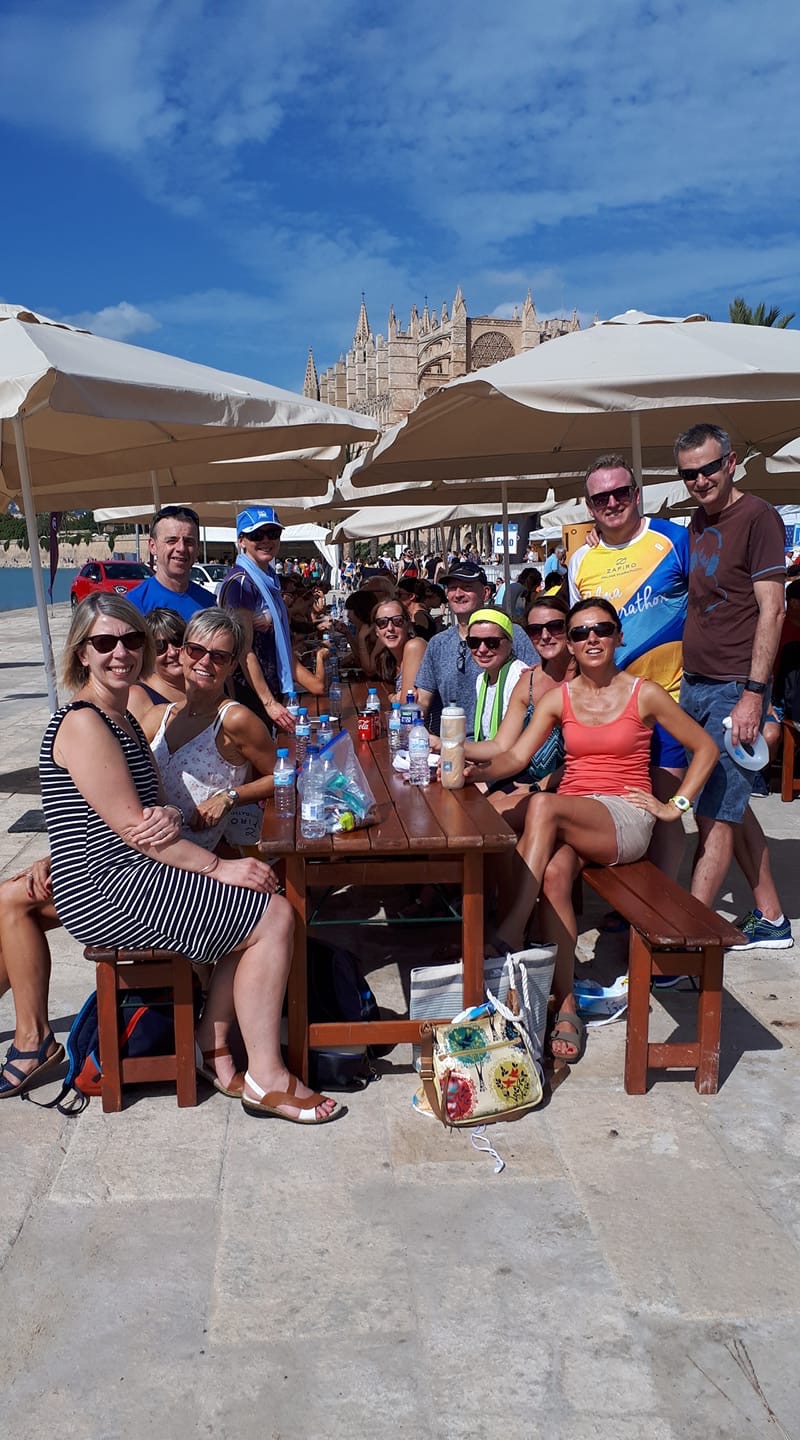 Armagh 10 Mile Road Race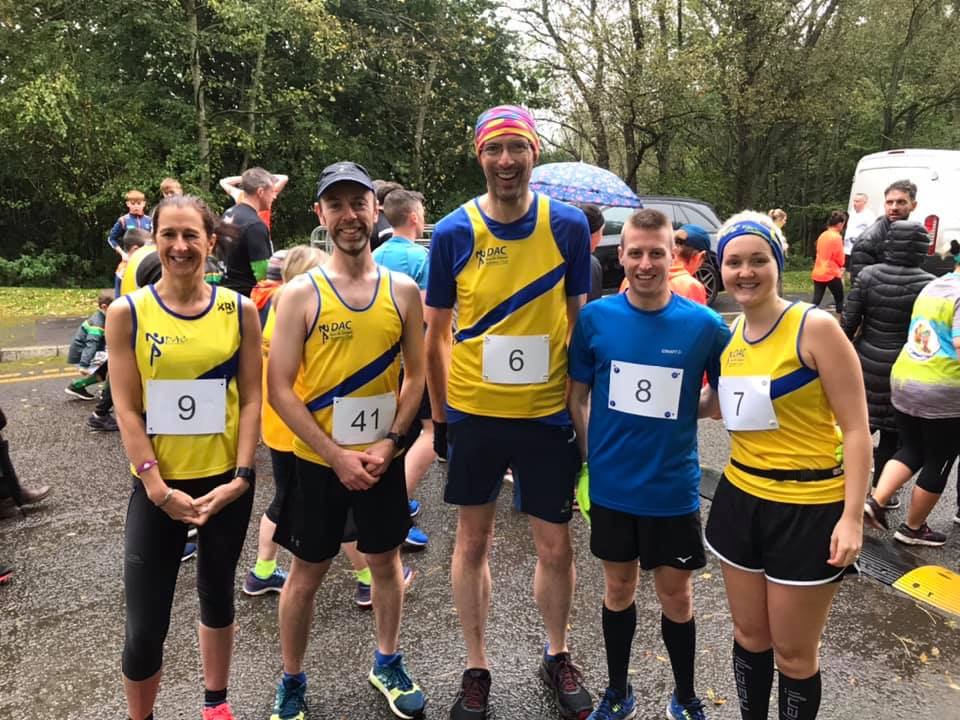 A deluge of rain which lasted for the full duration of Sunday's 10 mile road race signalled the culmination of the 2018/19 North Down Grand Prix, an event in which club members battled it out against their teammates over a variety of distances (and extreme weather conditions!) From the high winds and wind chill of Mallusk in January, to the sweltering heat of Whitehead on Easter Monday, only the most committed club members were able to keep pace, and in the end it was those in the podium positions who lined up for 10 miles of puddle jumping, on an undulating rural loop, starting and finishing at the Navan Centre.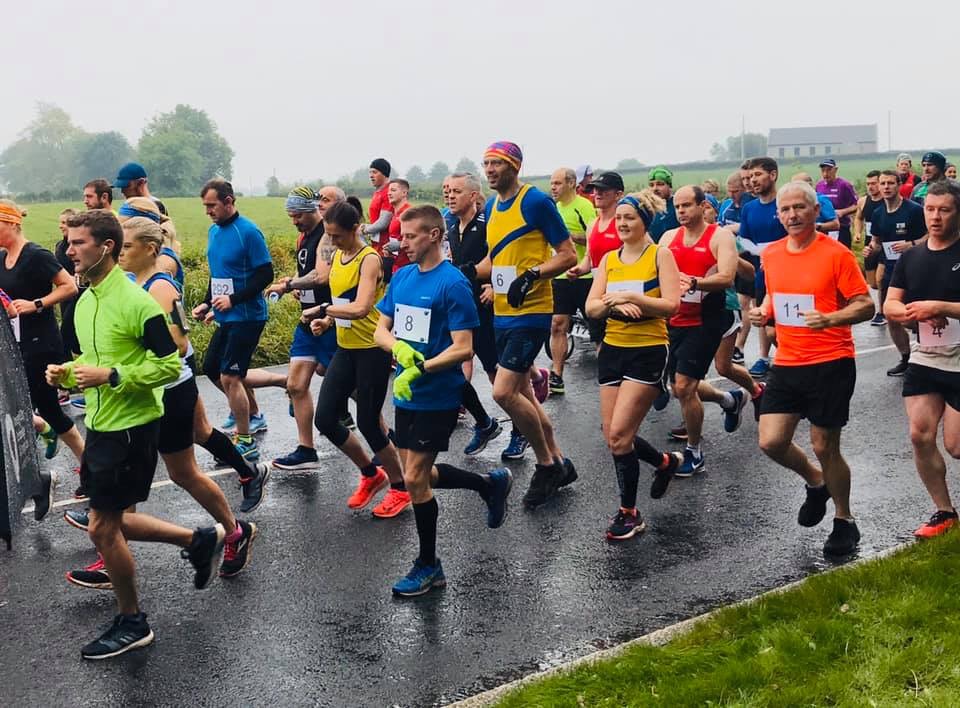 Having led for most of series, Chris Moran had built a significant lead going into the final event, and in the end he needed every one of the points to claim the title, an unfortunate calf tear leaving him on crutches and allowing Steven Donegan to close within a solitary point following his 54th place finish in 1:08:58. Claire Scott has been untouchable on the ladies side of the event and completed a full house, with a clocking of 1:12:22 (76th) to seal her victory in style, while Nicola Stevenson (1:33:09) moved up to 2nd overall with the bonus points for her 12th event bumping Nicola Downey into 3rd place.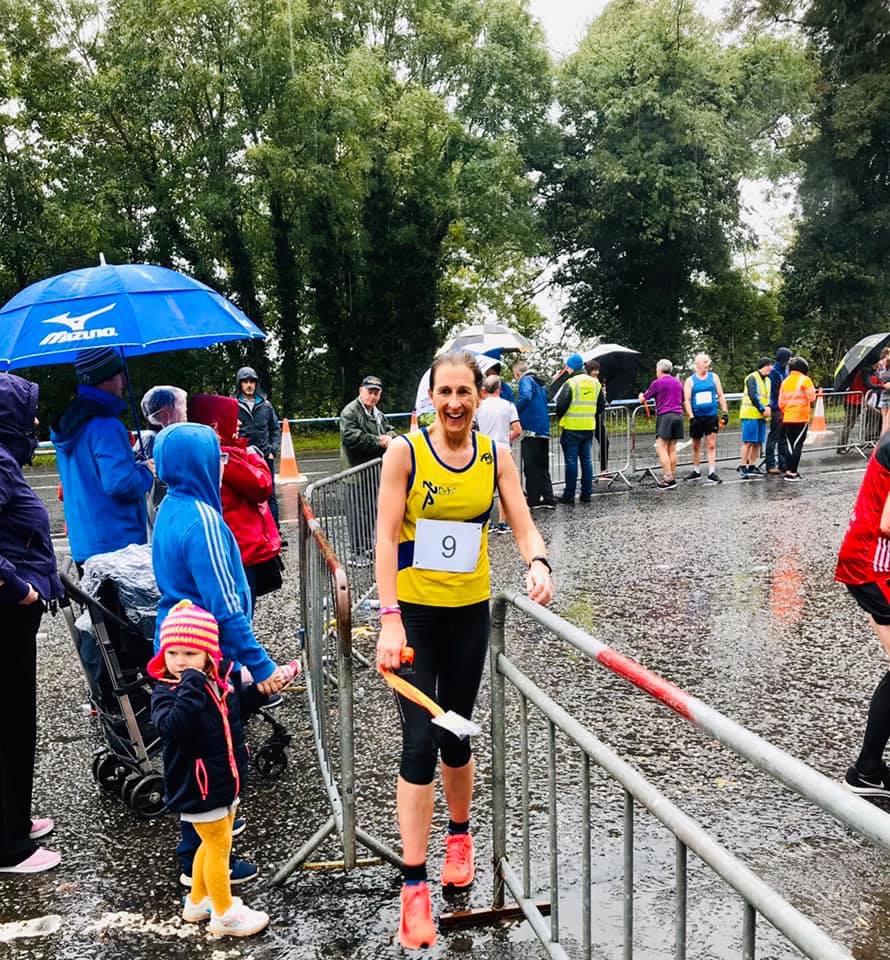 Jamie Stevenson and Alan Hughes also completed all twelve events and have been nip and tuck all year in terms of points and positions. On this occasion it was Jamie who edged the race, in 1:24:50 (164th) just one place ahead of his rival in 1:24:55, however it was Alan who took the last spot on the podium, with Jamie in 4th. Congratulations to all those who competed in the series and in particular those who completed all the events, supporting their club at four different cross country events and taking on many new challenges from one mile to 13.1.