There may be a long road ahead before a return to mass participation running, but despite events up and down the country being postponed or cancelled, the 2020 edition of the Smith Shield Handicap provided North Down members with a competitive incentive, even if their only visible rival was the clock.
Club members were indebted to Clare Russell and Brian Smith for organising the event that bears their President's name, although things were a bit different this year, as Brian explains "The Smith Shield Handicap was first held in 2000 when the winner was James Budde. Over the past 20 years various courses have been used for the annual event, including the Crawfordsburn Trail, Bangor Sportsplex to Ballygilbert and back, and in more recent years a 3 lap course of approximately 5k in Castle Park. In normal circumstances it is a race with the slower runners starting first and the fastest runners starting last according to handicaps allocated. This allows runners of different abilities to compete broadly on the same footing. However this year because of the coronavirus restrictions and the importance of social distancing each participant having been made aware of their handicap was given a week to complete the designated course and register evidence of their time taken."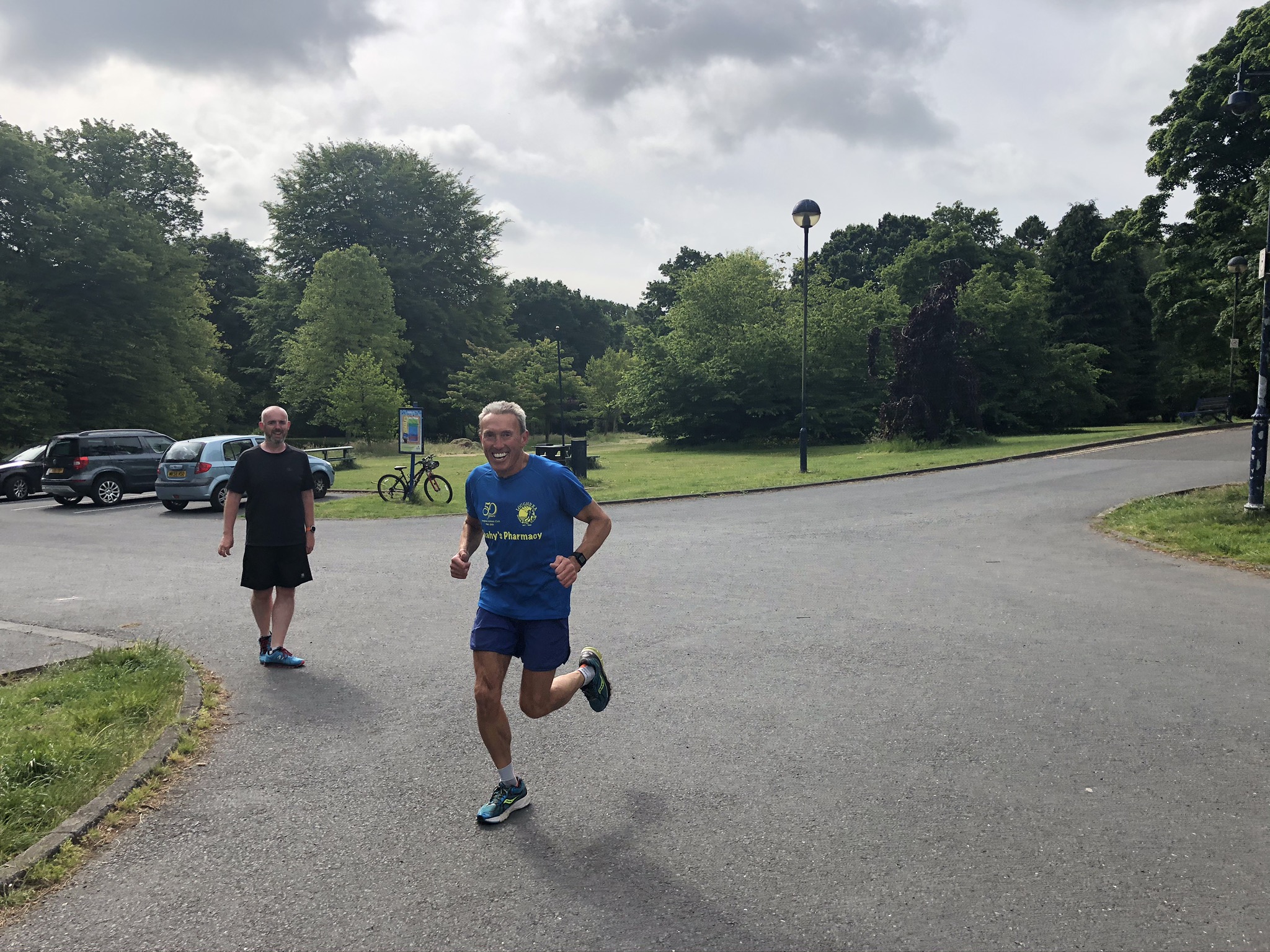 Over a tough, undulating route, starting and finishing at the lower car park, competitors had one week to record a time, leading to much meteorological musing, before selecting ideal timing for an attempt. There were fine performances from Amy McMullan, Isaac Dunne and Davie Seaton, with handicap adjusted times of 28:39, 28:38 and 28:19 respectively, while Cameron Jenkins claimed third overall in 27:47, junior member Charlie Patton (27:28) had a great run to finish as runner up, but the clear winner, with an excellent handicap adjusted time of 26:30 was Robert Eadie.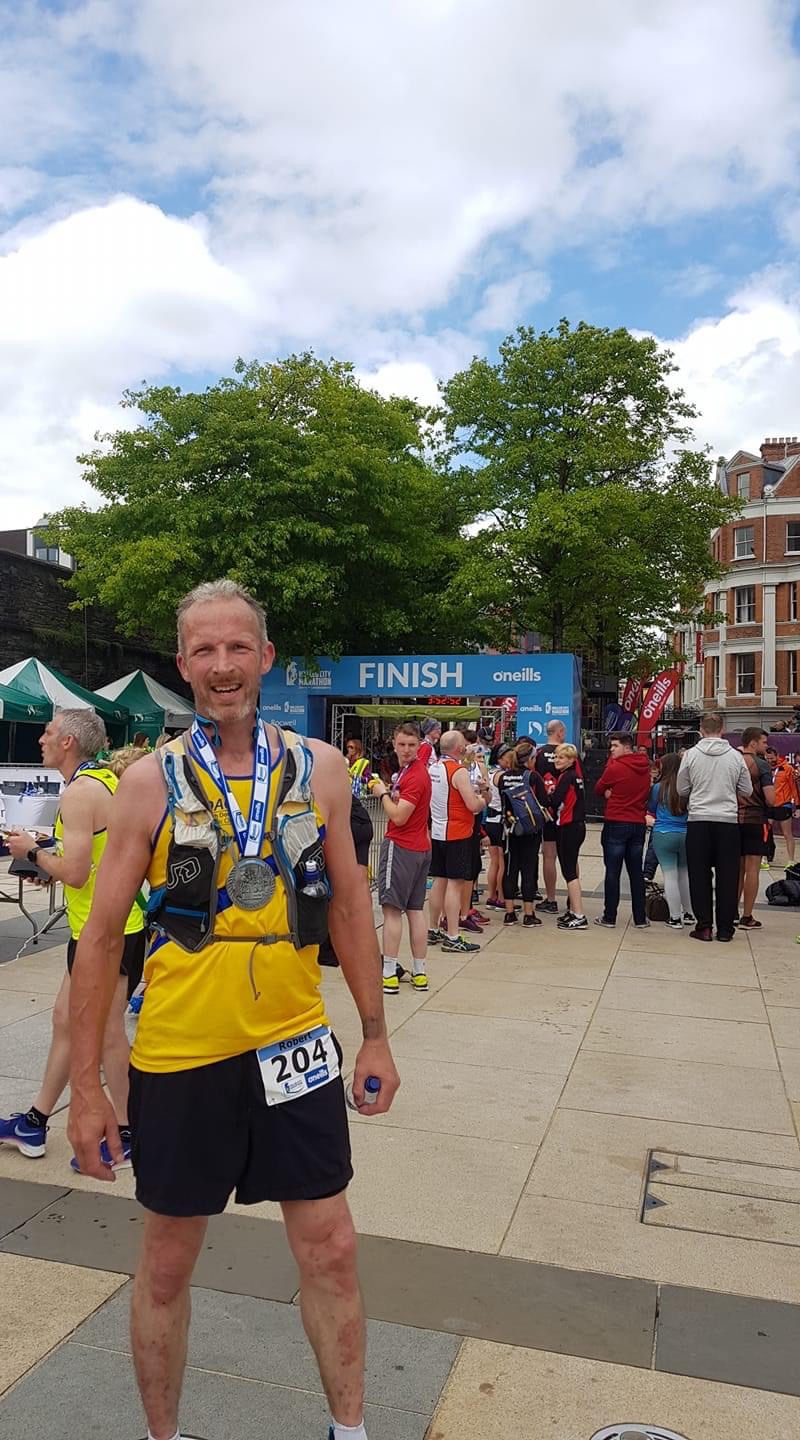 Fastest net time (before handicap adjustment) was Mark Carberry (17:13), junior member Mac Eager ran a tremendous 19:35 to claim first lady honours, whilst there were equally admirable efforts from David Massey (18:37), Alasdair Mair (18:57) and men's captain Steven Donegan (19:05).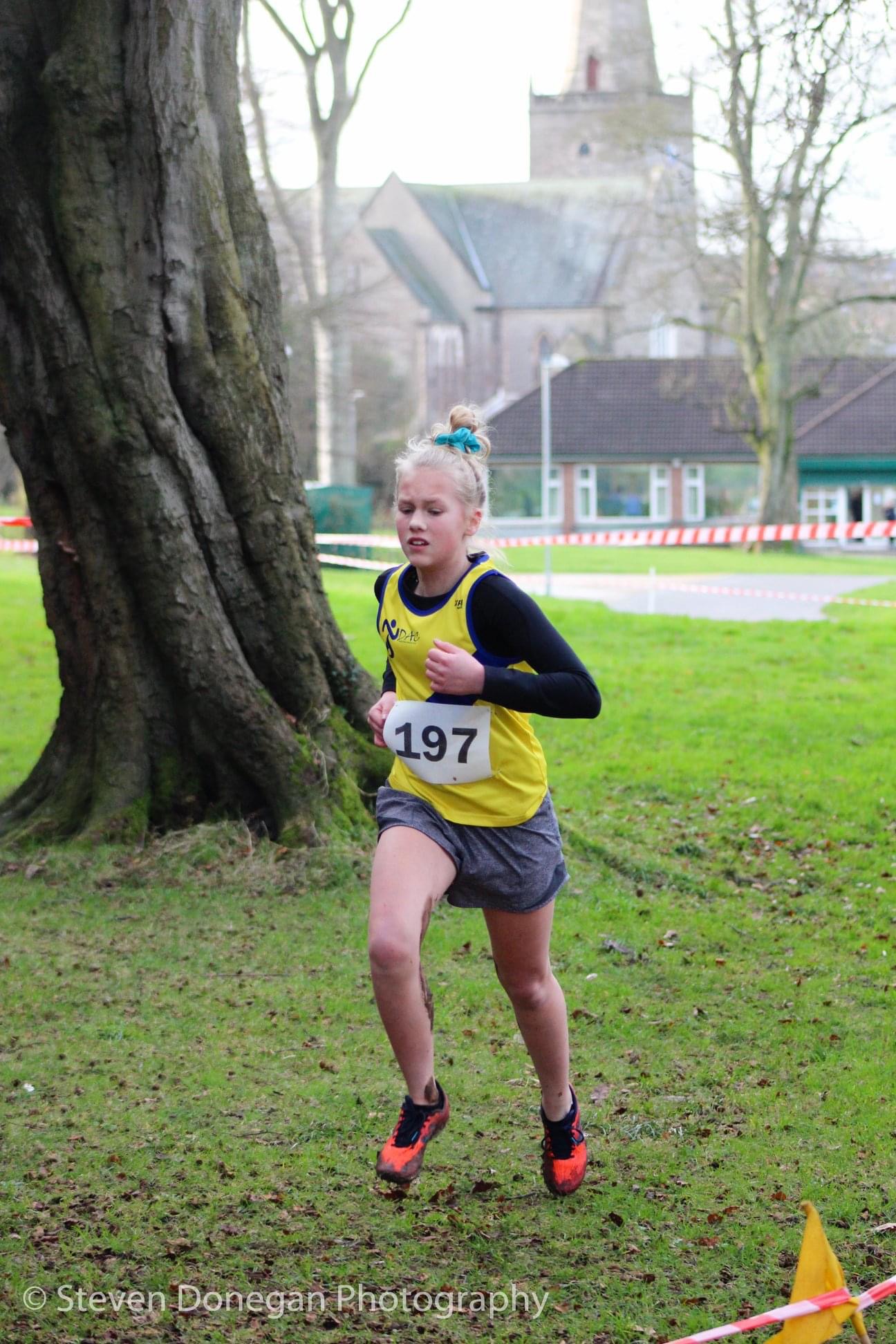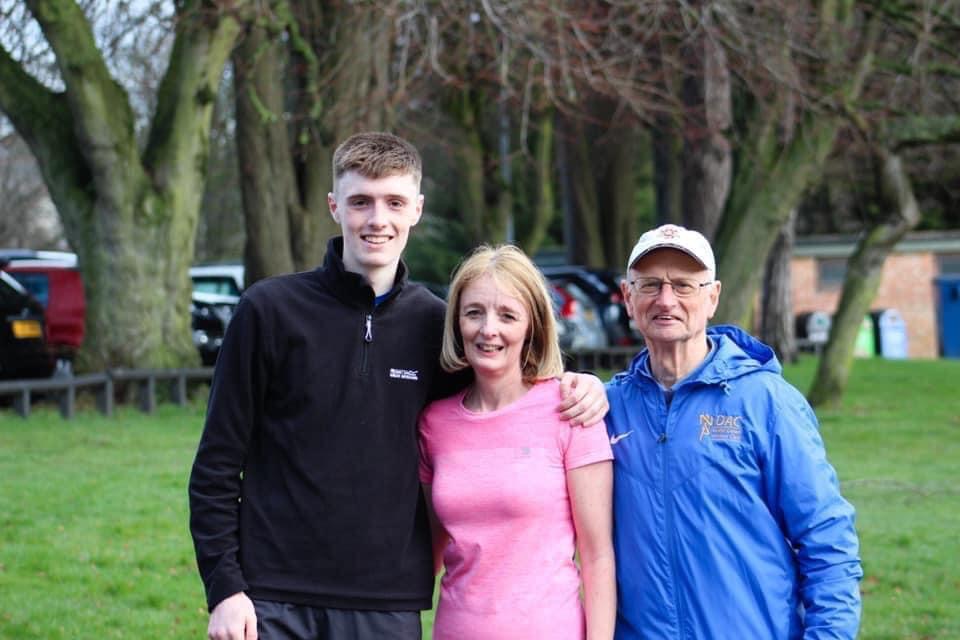 Although understandably proud of his grandson for running the fastest individual time, Brian would like to thank everyone "who participated with such enthusiasm, to ensure the success of the event in spite of the strange circumstances this year, and especially Clare Russell for organising everything in her customary unflappable and highly efficient way."
Lockdown Running
It's now a full three months since the last Bangor parkrun, and despite green shoots of recovery in the likes of New Zealand, part of the new norm in the athletics world has been trying to find ways to maintain motivation in the absence of any certainty around future races.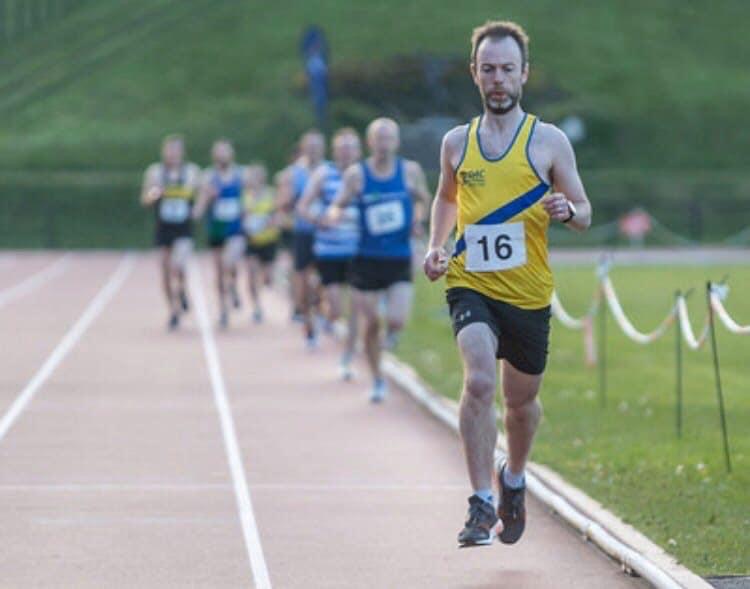 In this regard, North Down members owe a debt of gratitude to Lindsay Doulton and Steven Donegan for their leadership in organising a series of virtual races and providing an incentive to maintain fitness levels in the most difficult of circumstances.
After an initial period of weeks during which we all scratched around for motivation, our first venture into virtual relays was made during the last week of April, when random teams of three competed separately over their chosen 5k route, before having their times combined towards a team time total. The thirst for competition was certainly quenched by a format that provided a hard fought contest, with only two minutes separating the top six teams, the title eventually being secured by the flying trio of Simon Boyle (18:22), Andrew Nicholson (18:53) and Cliff McCausland (22:48), with competitors raising over £1000 for Action Cancer and Children's Heartbeat Trust in the process.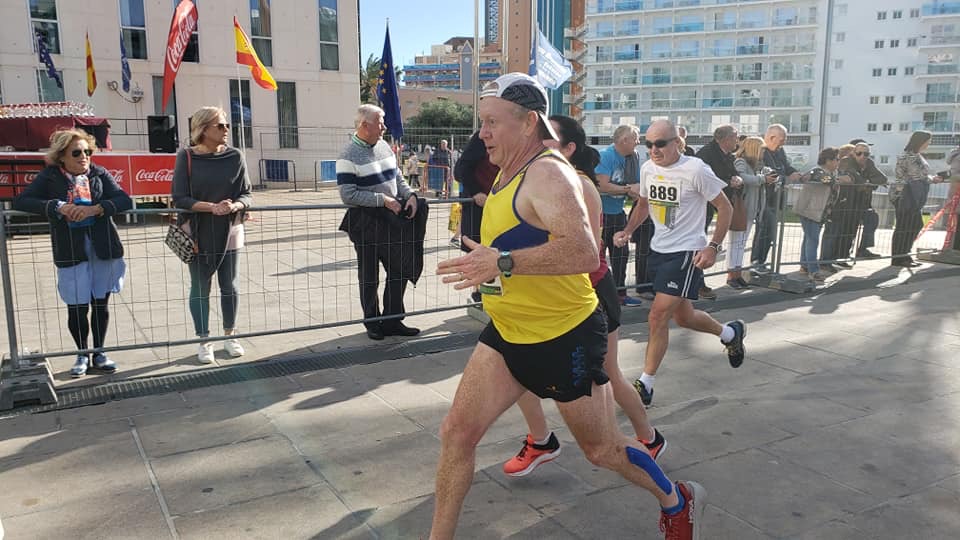 Towards the middle of May a second virtual relay provided a competitive outlet for almost 100 members, again with teams of three, but this time over three separate distances – 3k, 5k and 10k. On this occasion a cross country points system was used, with Andy Belshaw (11:58), Terry Eakin (20:27) and Gerry Adair (44:19) edged out by a single point, behind June McMinn (13:19), Glenn Armstrong (21:33) and a scorching 10k by James Budde (32:49).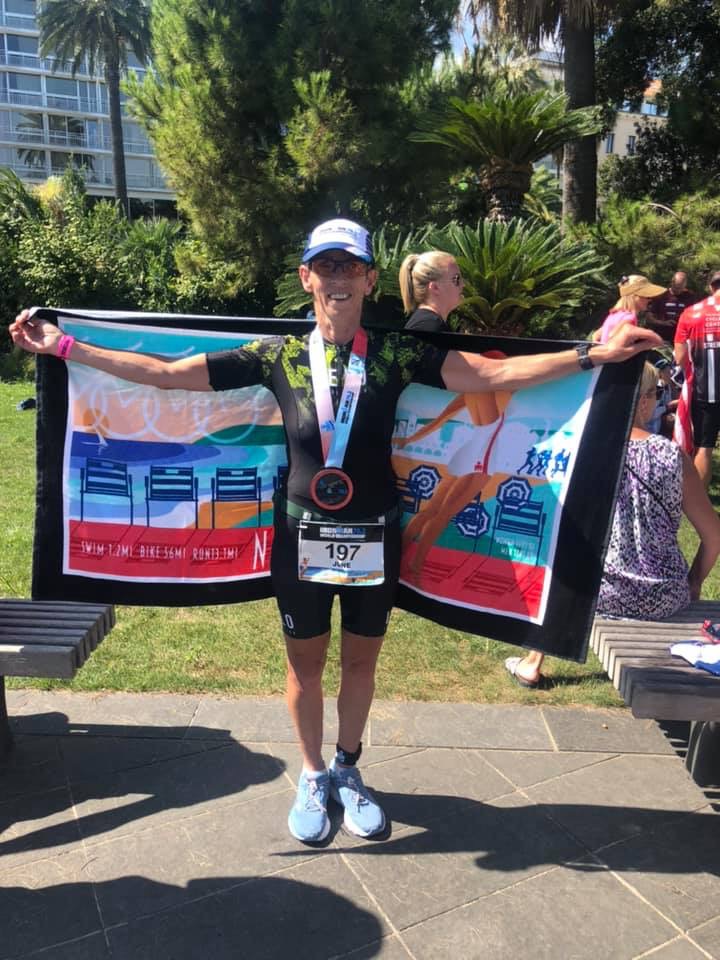 By the end of the month we were at it again, this time on an individual 5k basis, with age graded scoring and the added incentive of a Nugelato gift pack as arranged by Valerie McDonough. Darren Hamilton (17:27) and Paul Floyd (17:41) were both in top form, as was June McMinn, 22:57/84.53% good enough for third overall, just behind Steve Wise(19:04/84.87%), but the clear winner was Simon Boyle (17:57/85.61%) who celebrated a first ever sub 18 with his body weight in ice cream!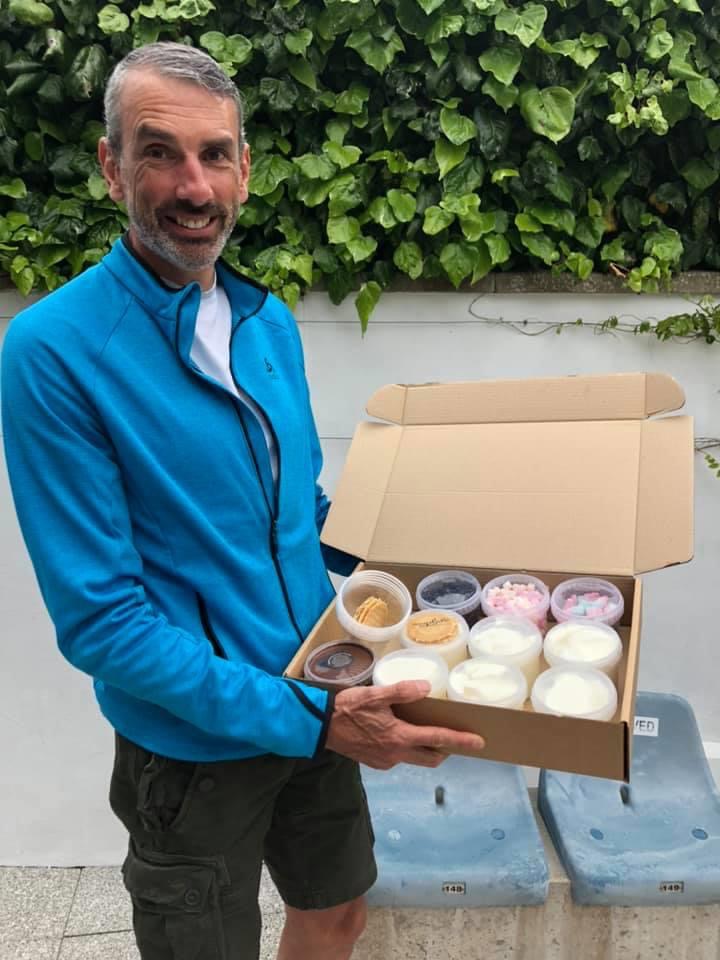 There is no blueprint for the times we are living through, and certainly the idea of hundreds of runners squeezed together on a start line seems a long way off. However, slowly but surely we have been returning to some version of organised club training, and appreciate the efforts that are being made to facilitate some sort of normality. Running (on an individual basis) has been one of the activities that has not only escaped lockdown restrictions, but has been actively encouraged, and the combination of the recent good weather with time to explore new routes, has been one of the positives that have come out of a testing few months for everyone.