North Down AC were represented across all distances at the popular 26extreme races in Tollymore Forest park on Saturday 11th November. On a beautiful late autumn day runners were treated to every hue of orange, red, russet and brown as they ran through fallen leaves along the riverbank, passing cloak-wearing Game of Thrones tourists exploring filming locations, and climbed trails shaded by pine trees to enjoy views of the high Mournes. Jill Connolly was the first of the North Down runners to start as she tackled the ultramarathon, 3 13 mile loops around the first park comprising almost 500m of climbing each lap! Jill completed the 39.3 mile ultra in 7:49:22.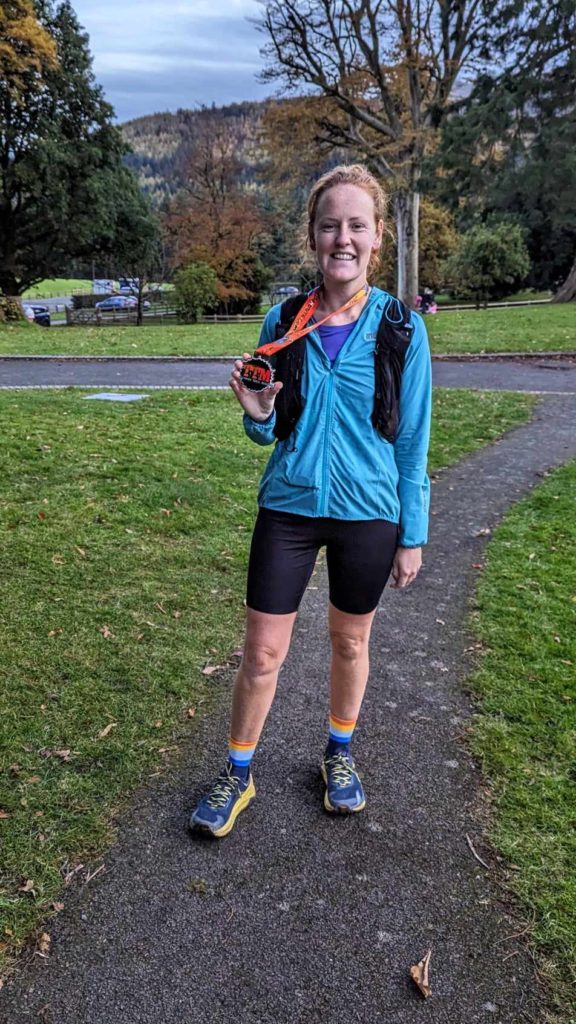 Jonathan Gibson led North Down's marathon runners round the 2 laps finishing 2nd overall in 3:04:44. Alan Massey finished 9th in 3:43:57 and Stephanie Graham was 11th in 3:49:34 winning the women's race in the process! Donald Smith finished in 4:29:22.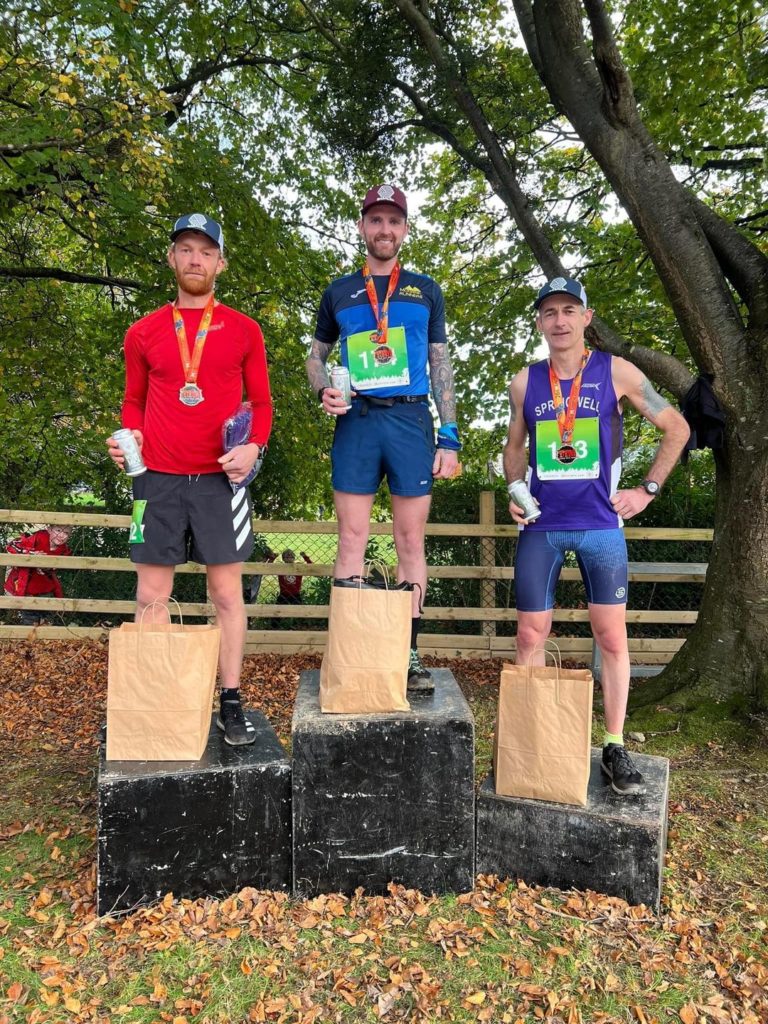 [photo: Jonathan Gibson, Donald Smith, David McKeague, Alan Massey, Stephanie Graham & Katlyn Massey]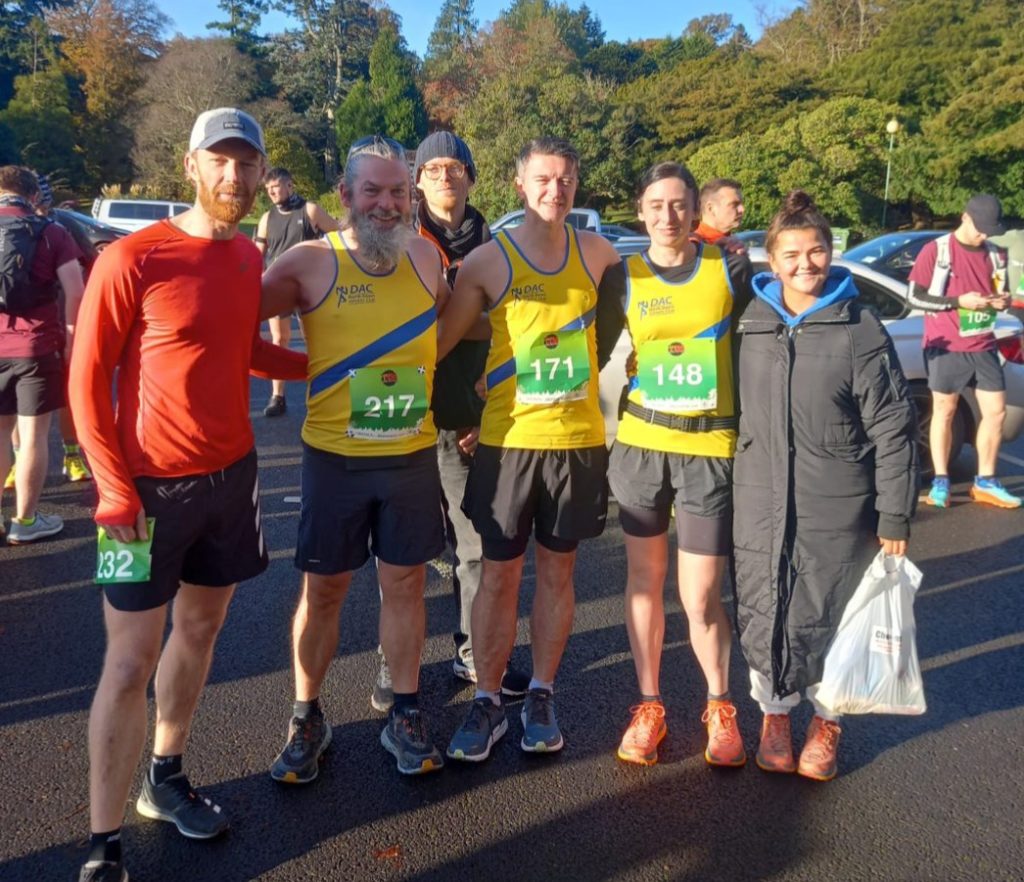 David McKeague took 4th place in the half marathon in 1:24:46. Clair Quigley was 5th female in 1:44:31. Dean Willis completed the lap in 1:48:51 ahead of Andrew Nicholson in 1:53:12 and Katlyn Massey in 2:07:52.
[photo: Dean Willis, Alan Massey & Stephanie Graham]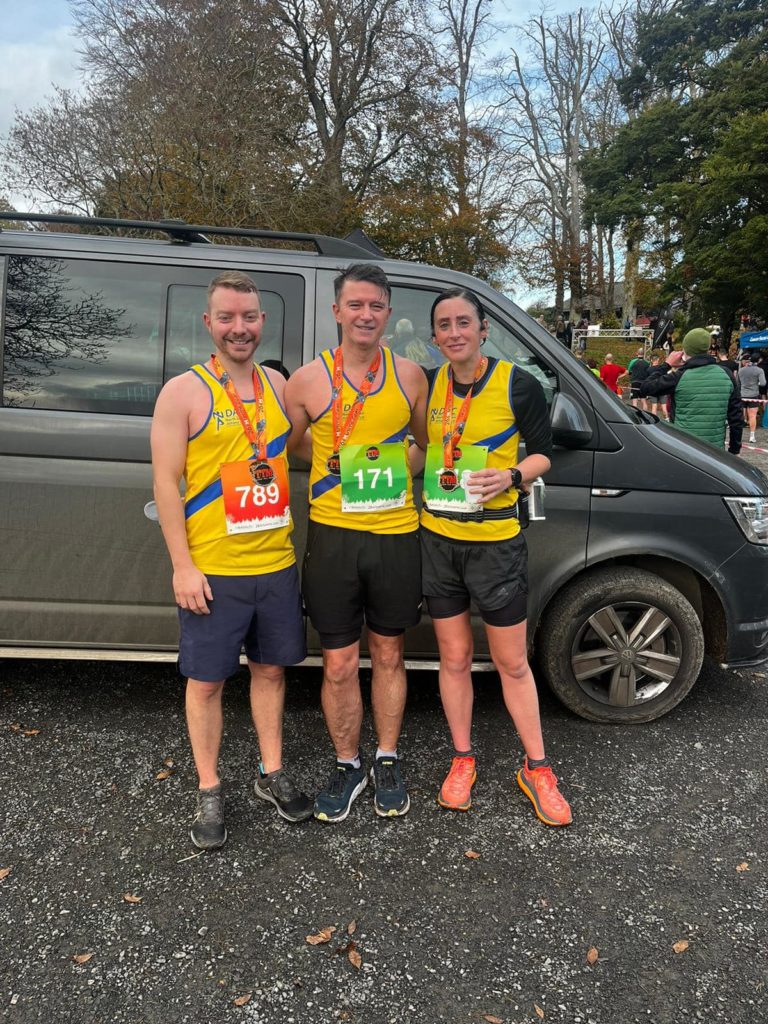 [photo: Alan & Katlyn Massey]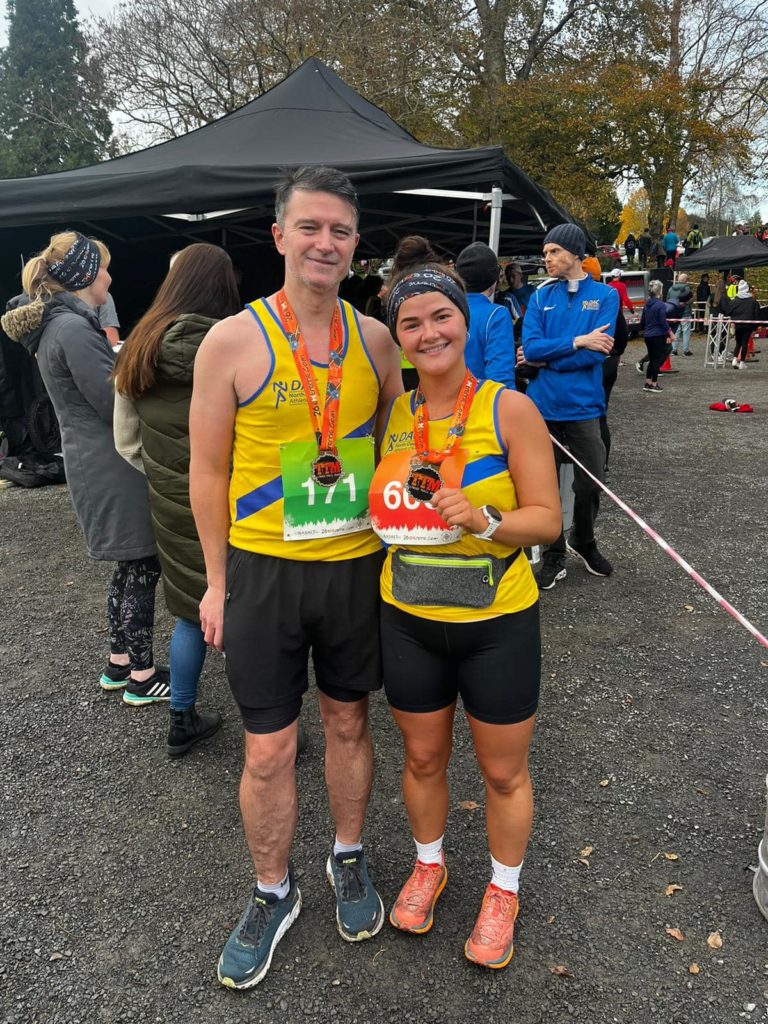 Brian Geddis finished 5th in the 10k in 45:10 and Clare Russell completed the hilly route in 1:01:29.
Results: https://www.26extreme.com/results/ttm23-results/
[photos from the course]