NI & Ulster Uneven Age Group Championships and Novice XC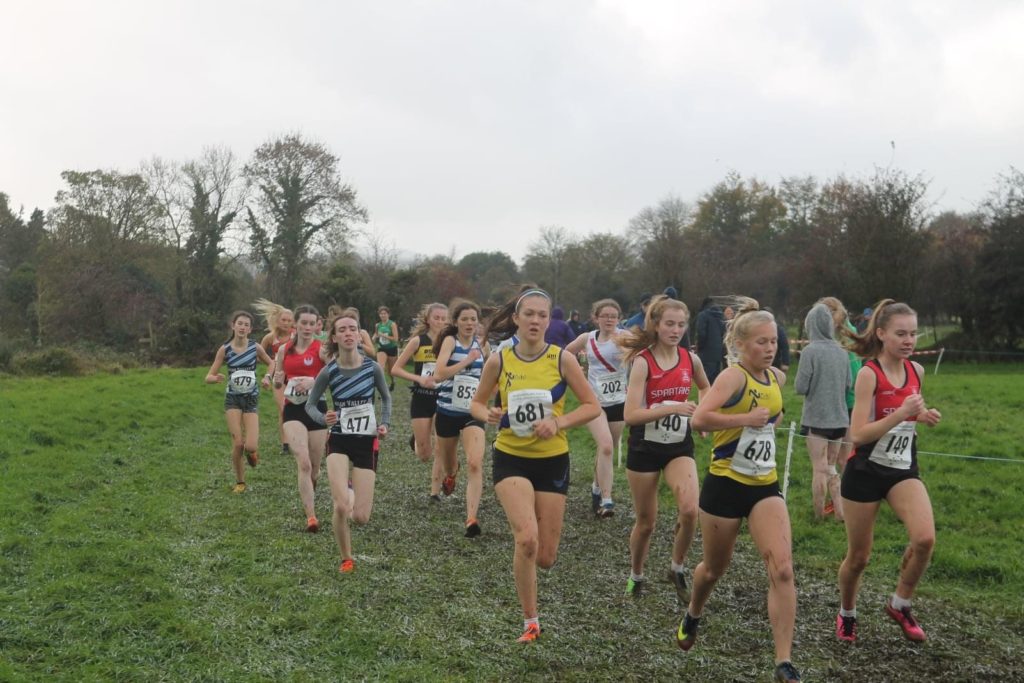 Having previously eased its way in with pleasant sunshine and grassy tracks, the 2021 cross country season took a turn towards the traditional over the weekend, with mud in abundance and gale force gusts to contend with, at the home of Finn Valley AC in Ballybofey. An efficiently organised and enjoyable day of cross country racing got off to a great start for North Down, Coco Smith claiming 12th place in the U11 girls, and with it the opportunity to represent Ulster at the Irish championships in Kilkenny early next month. Despite an otherwise excellent run, Carter Rolston (13th) just missed on automatic selection from the U11 boys, while Sebastian Mair (23rd) also preformed to a high standard in the same race.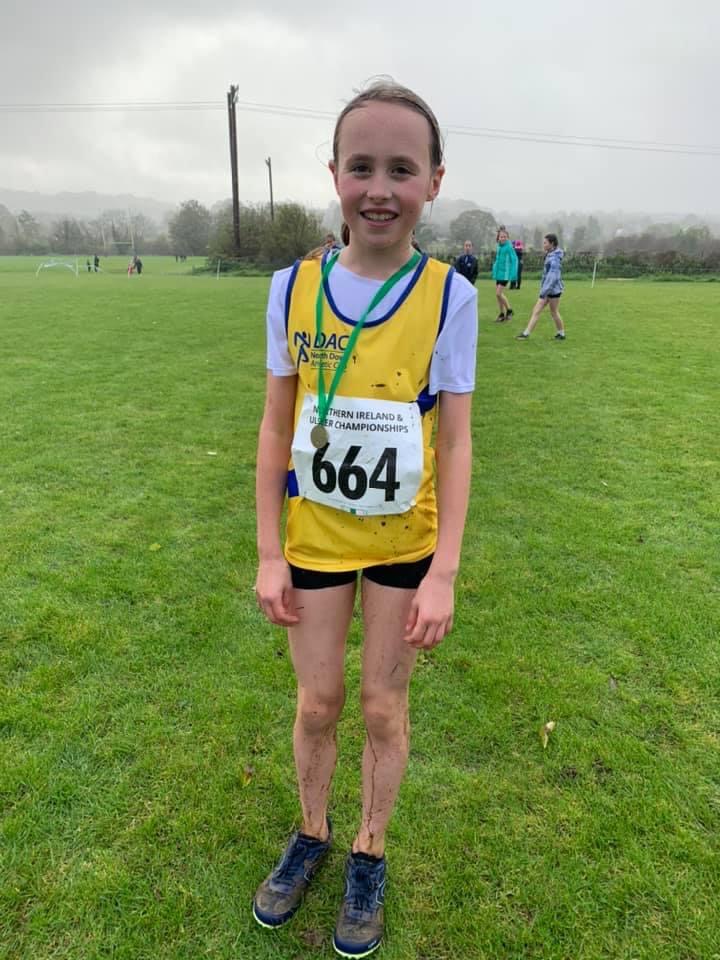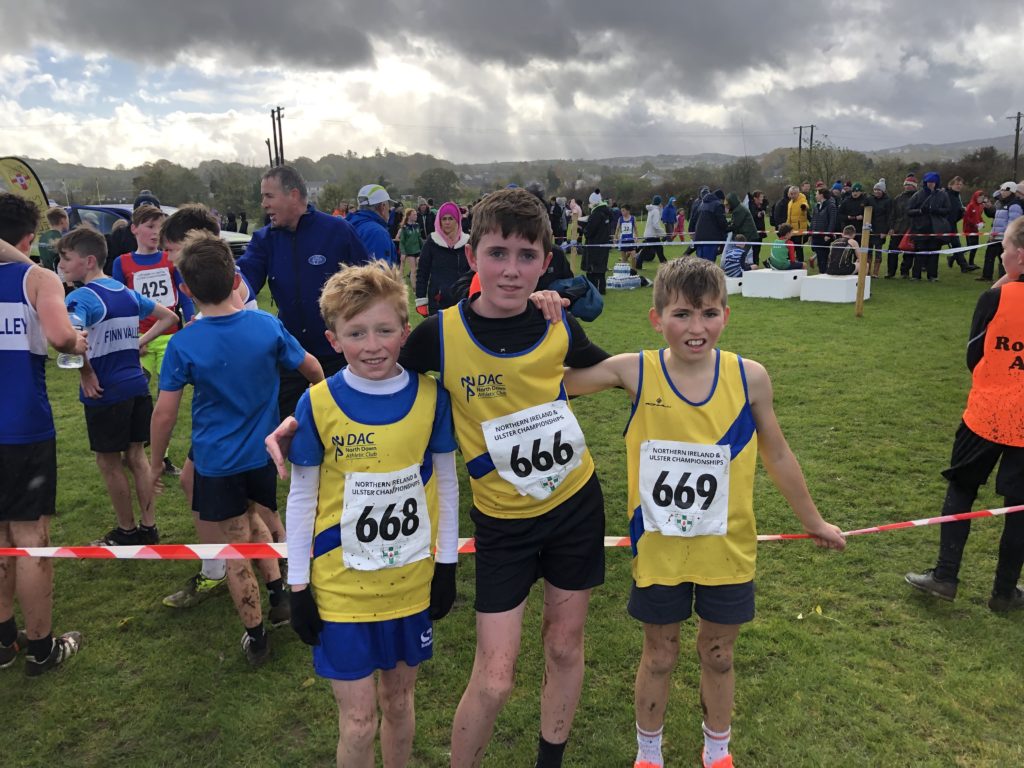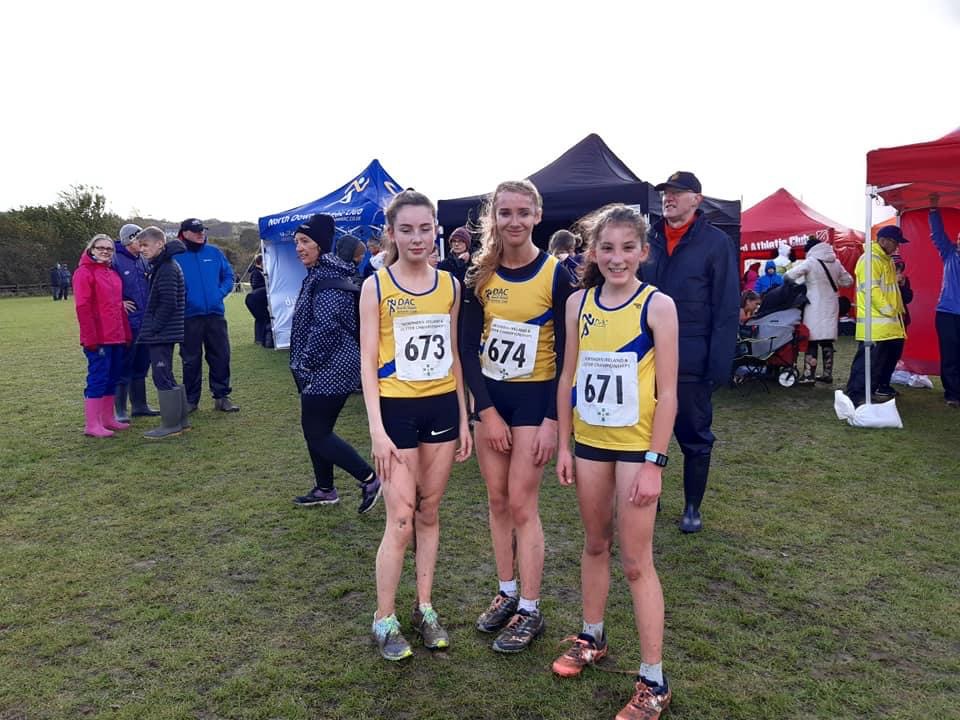 Ethan Constable (21st), Alex Downey (24th) and James Blease (43rd) were well up the field in the U13 boys, as was Erin Playfair (29th) amongst the U13 girls, with Rebekah Laffin (21st), Holly Blease (24th) and Eimear Mulligan (42nd) continuing the strong running trend for the U15's. Oliver Playfair (21st) more than held his own amongst the U15 boys, while there were fantastic national qualifying performances from Mac Eager (11th) in the U17's and Tara McDonough (10th) in the U19's. Ben Acheson completed a commendable turn out amongst the club youth section, with 13th amongst the U17 boys, before it was the seniors turn to relinquish tent propping duties and get their spikes on.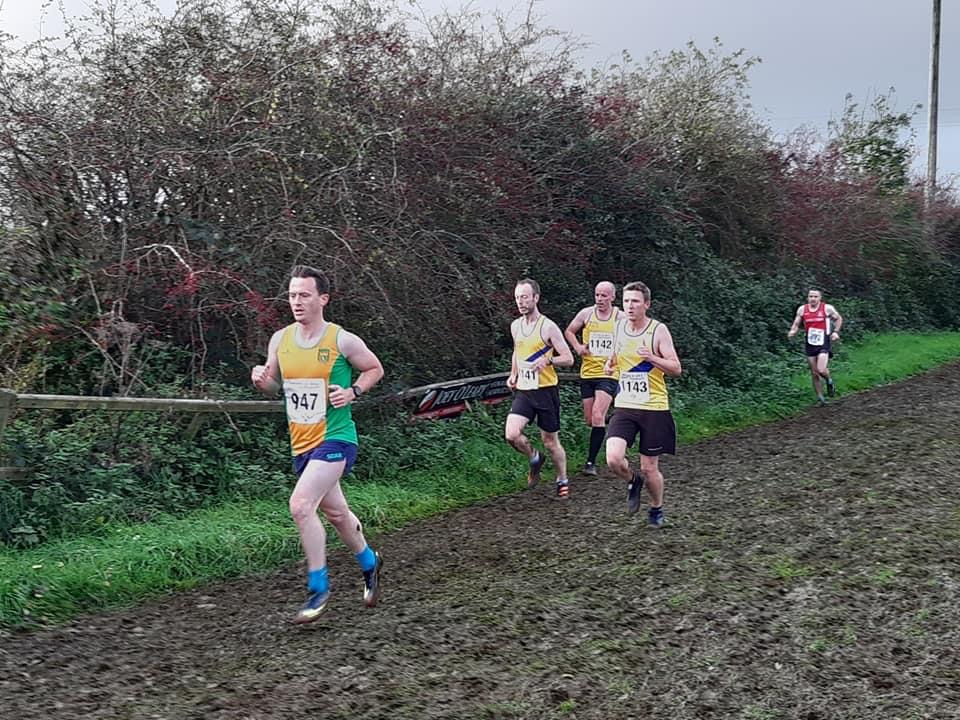 On a course getting muddier by the minute, Helen Byers was happy to claim the honours for North Down's first lady (31st overall) in the 4k ladies race, while Steven Donegan (64th) was deservedly the best of the men over 6k, with Alasdair Mair (69th) not far behind, Chris Downey (73rd) and Kevin Mulligan (102nd) completing club representation on a day when success was defined by not having to retrieve the club tent from a neighbouring county!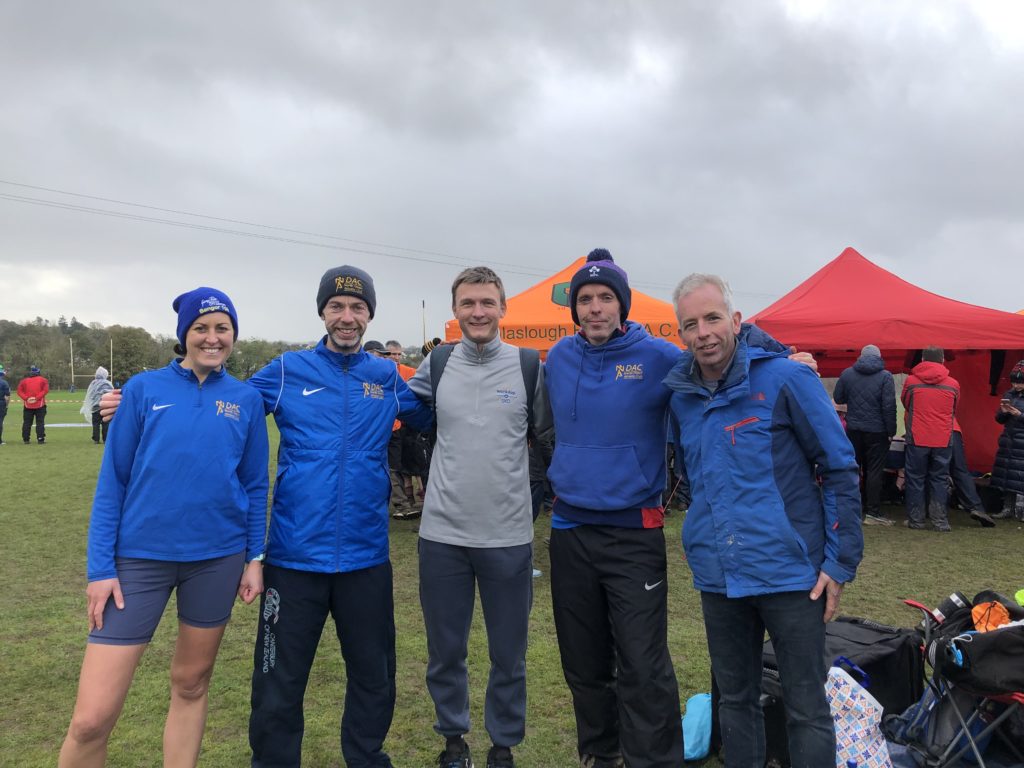 Age Group Championships & Novice XC – Results
McConnell Shield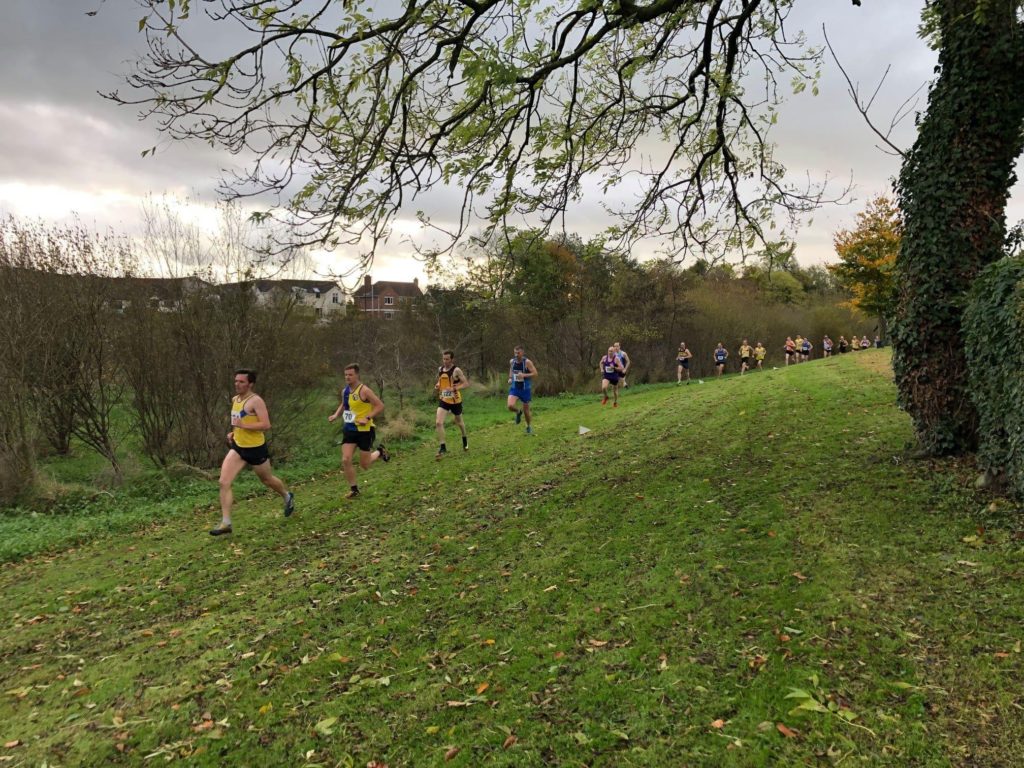 In slightly more pleasant conditions, a yellow carpet of fallen leaves provided a picturesque Autumnal setting for the 86th McConnell Shield in Ballyclare's Sixmile Park also on Saturday afternoon. There was early success in the youth races, Ben Erskine claiming sixth place amongst the U14's, with Ethan Isles winning an under 16's race which also featured Luke Dobson (6th) and Nicola Simpson (7th).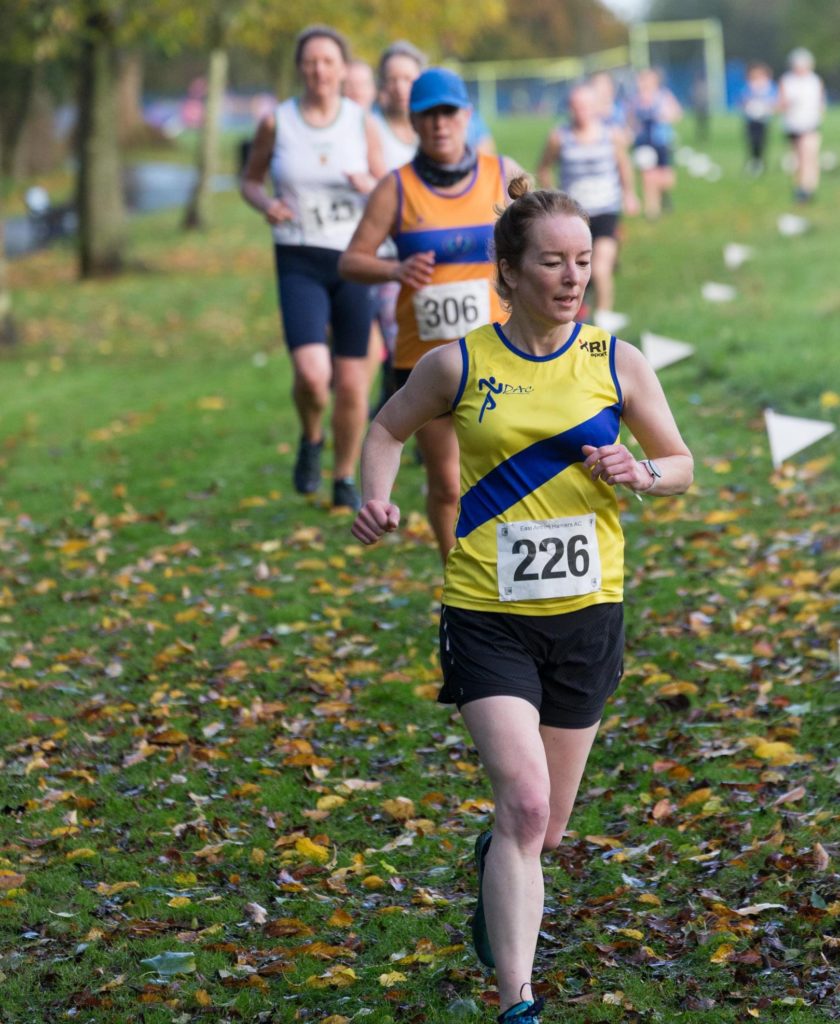 Claire Scott was best of the North Down ladies (46th overall), with Glynis Boyle (51st) and Amy Ellison (54th) not far behind, while Sarah Benton (60th) was just ahead of Louise Watson (61st) in a consistently strong, and even paced team performance.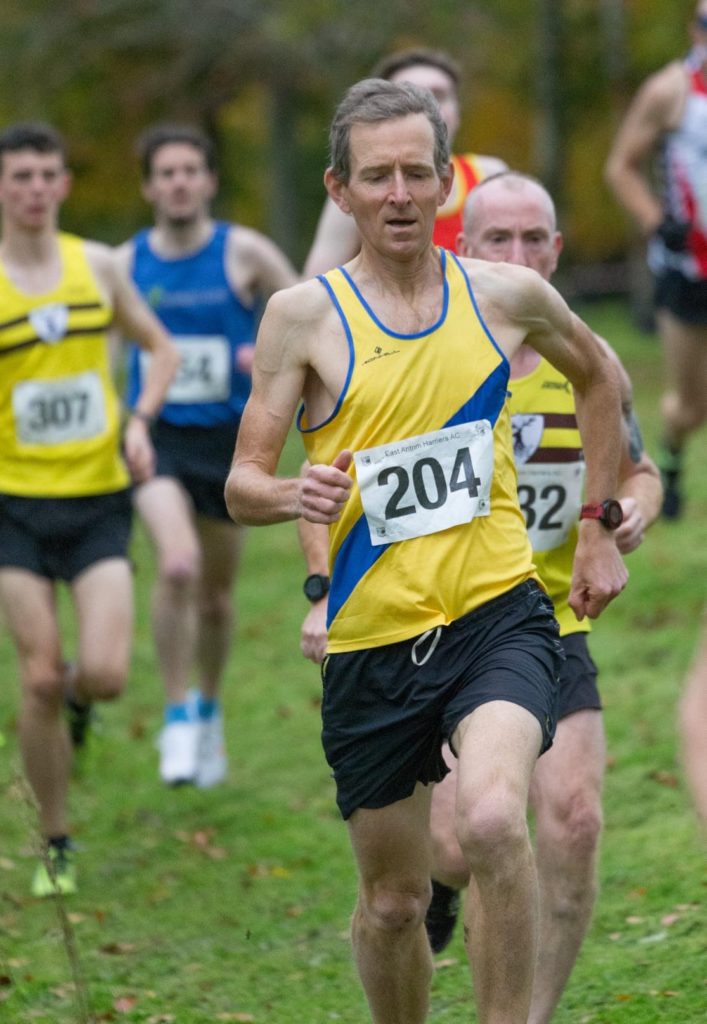 Dennis Scott led the men home (15th overall), Francis Marsh (21st) took the category prize for the M55's, David Massey (40th) put in another strong showing to finish ahead of Simon Boyle (45th), while Philip Mulligan (57th) and Neill Dickson (87th) rounded out the only cross country visit to Ballyclare this season, the upcoming Malcolm Cup having been moved to a new home at the Queens University playing fields.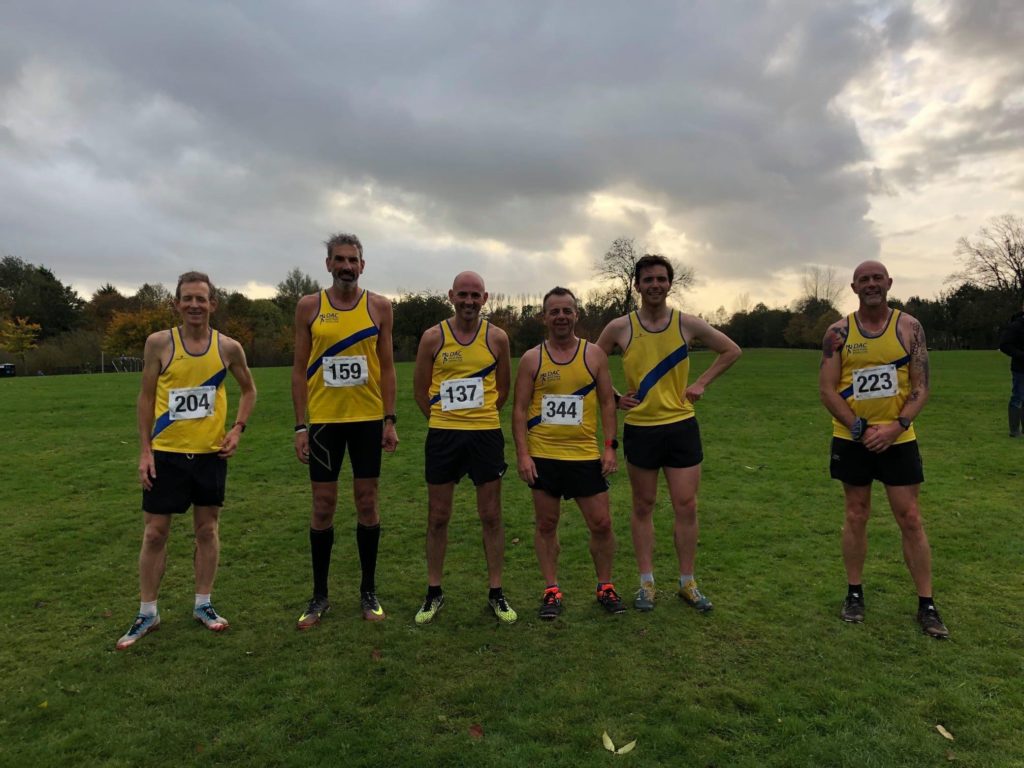 Born 2 Run – Minnowburn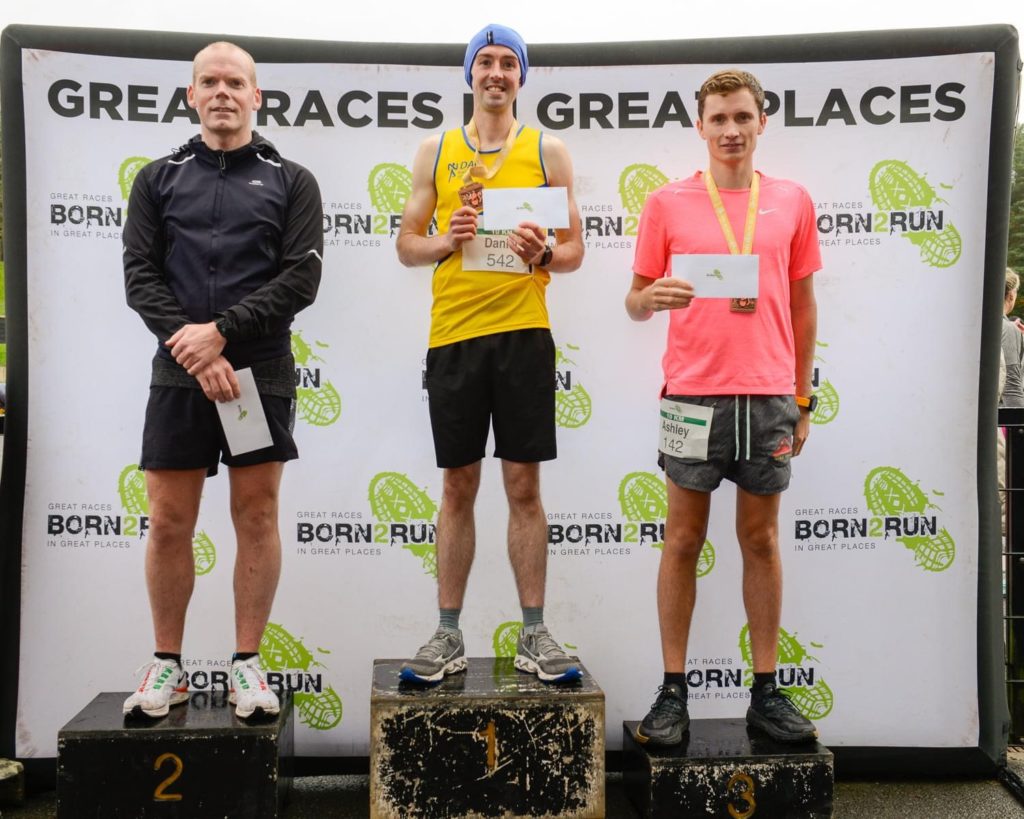 Traditionally a season opener in the Born2Run series, the Minnowburn race returned on Saturday with options at 5k and 10k, and an impressive field of 700 athletes lining up at the Mary Peters Track, to test their recent training. Whilst North Down only had four athletes registered for the event (all in the longer distance) it was a particularly successful day for the club, Daniel Scollan adding to his recent victory in the Centra 10k, by taking the honours again, a time of 36:53 proving to be more than enough on this occasion. Molly Rogers (45:30/51st) was the fastest junior athlete on the day, Christopher Ballentine clocked 46:53 (59th), while Michael Taylor was second in the M50 category with a time of 48:22 (74th).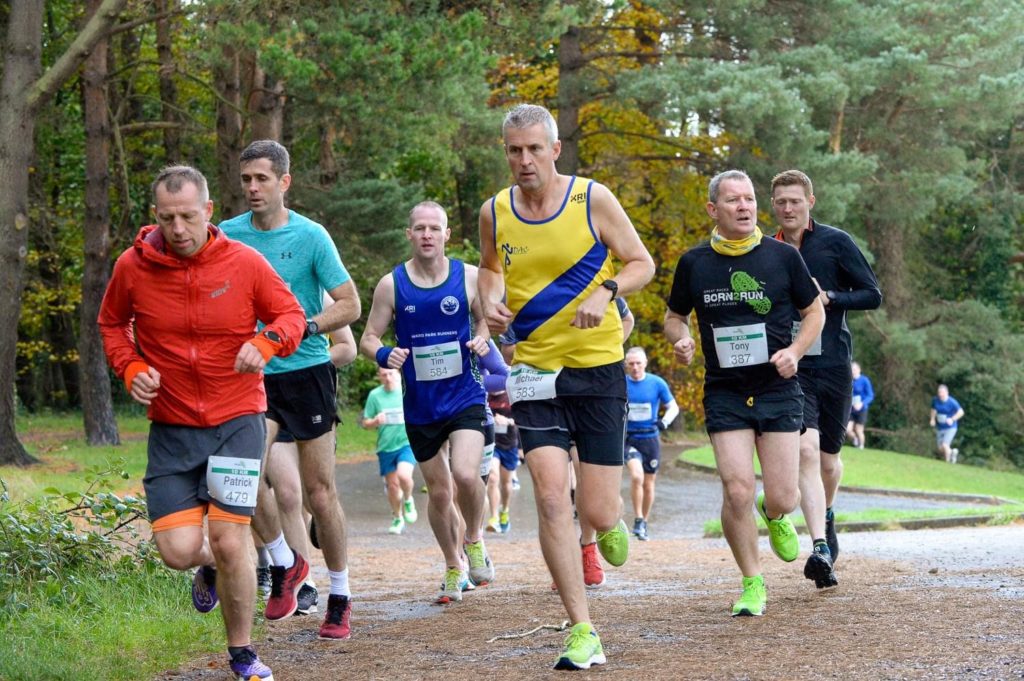 Slieve Gullion 8 Miler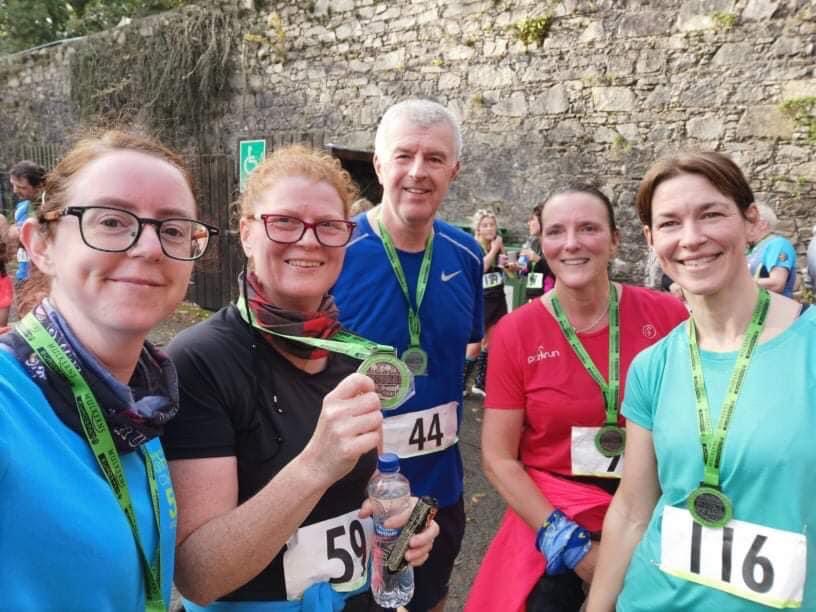 Set in and around the forest park of the same name, Slieve Gullion runners hosted their scenic eight mile race on Sunday morning, on a beautiful day for a run, but with no hiding place from the inevitable hills. With the emphasis on participation, race times were not recorded or published, an impressive piece of bling providing the motivation for five North Down athletes, Andrea Green, Sandra Hall, Glenn Frazer, Heather Matchett and Elaine McDonnell, with plenty of smiles at the finish line providing the only record required of the day.
Scottish Short Course Cross Country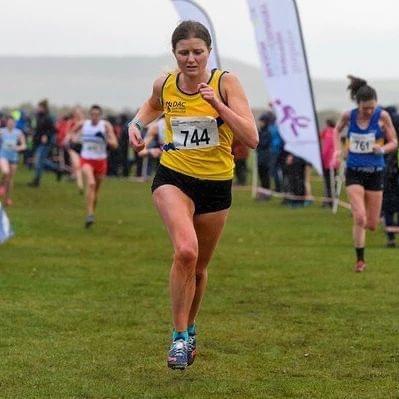 A biting cold wind and persistent rain made the going heavy at Lanark Racecourse on Saturday as Olympic athletes Andy Buthchart and Laura Muir took the honours, with North Down's Rachel Gibson 42nd in the ladies race, while club member Mark Carberry (representing Stirling University) dipped inside the top 100 and was 24th of the U20 men.
Tour of the Island Marathon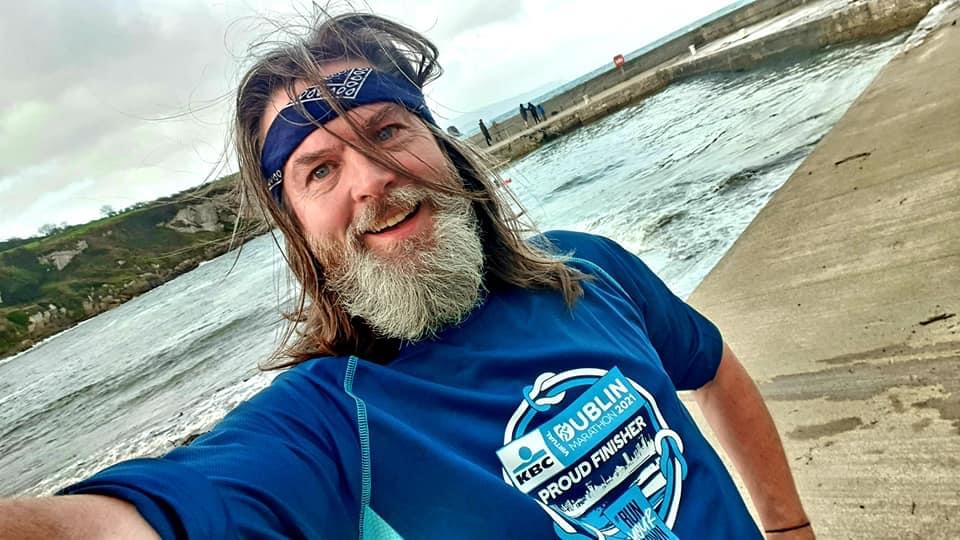 The good people of 'We Run Wild NI' gathered endurance junkies to Whitehead on Sunday morning for a 'journey through time around Islandmagee'. With plenty to occupy the mind during a tour around the sites of ancient monuments, dinosaur discoveries and witches trials, runners took in Ballycarry and 'the Island' before returning to Whitehead, Sean Nickell the first to make it home, in a time of 3:51:18, with Donald Smith in sixth having crossed the line in 5:02:28