Comber Cup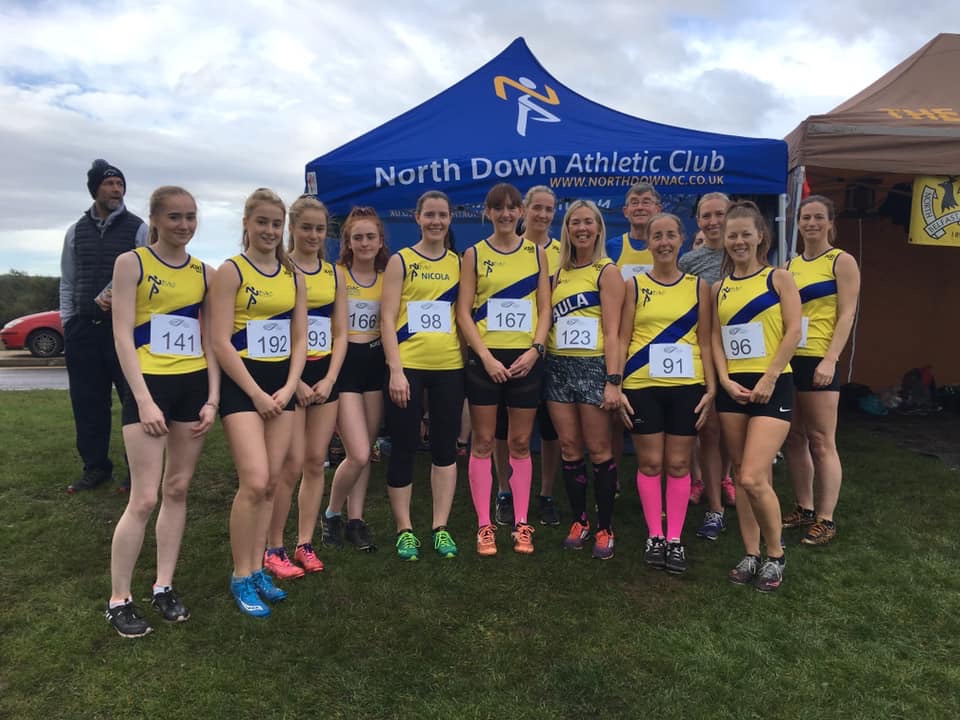 Round two of the Cross Country League kicked off at the Billy Neill Playing Fields on Saturday, with sunny skies, underfoot conditions that reflected the recent rain and a strong showing from North Down athletes of all ages. As ever the Ballydrain Harriers laid on a testing course, providing a genuine cross country challenge, with a fine post run spread more than making up for the punishment inflicted on mud caked athletes.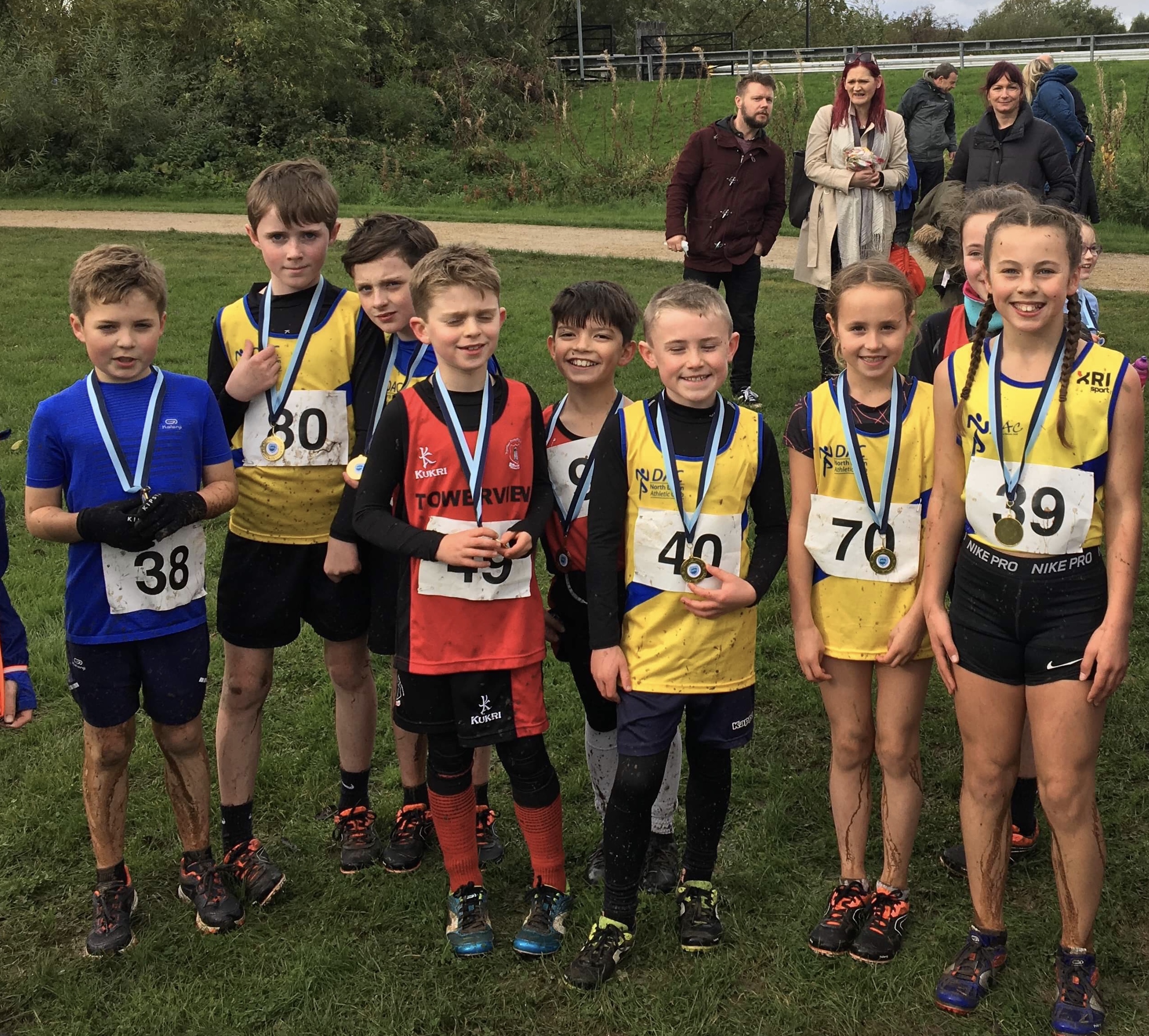 The club was well represented by half a dozen kids in the opening 1km primary schools event, with Isaac Dunne, Alex Downey and Bailey Duncan leading them home in 11th, 12th and 15th respectively. Anna Moran was first of the girls, in 26th place, followed by Cara McCurley (30th) and Coco Smith, who was first in her age group and 46th overall.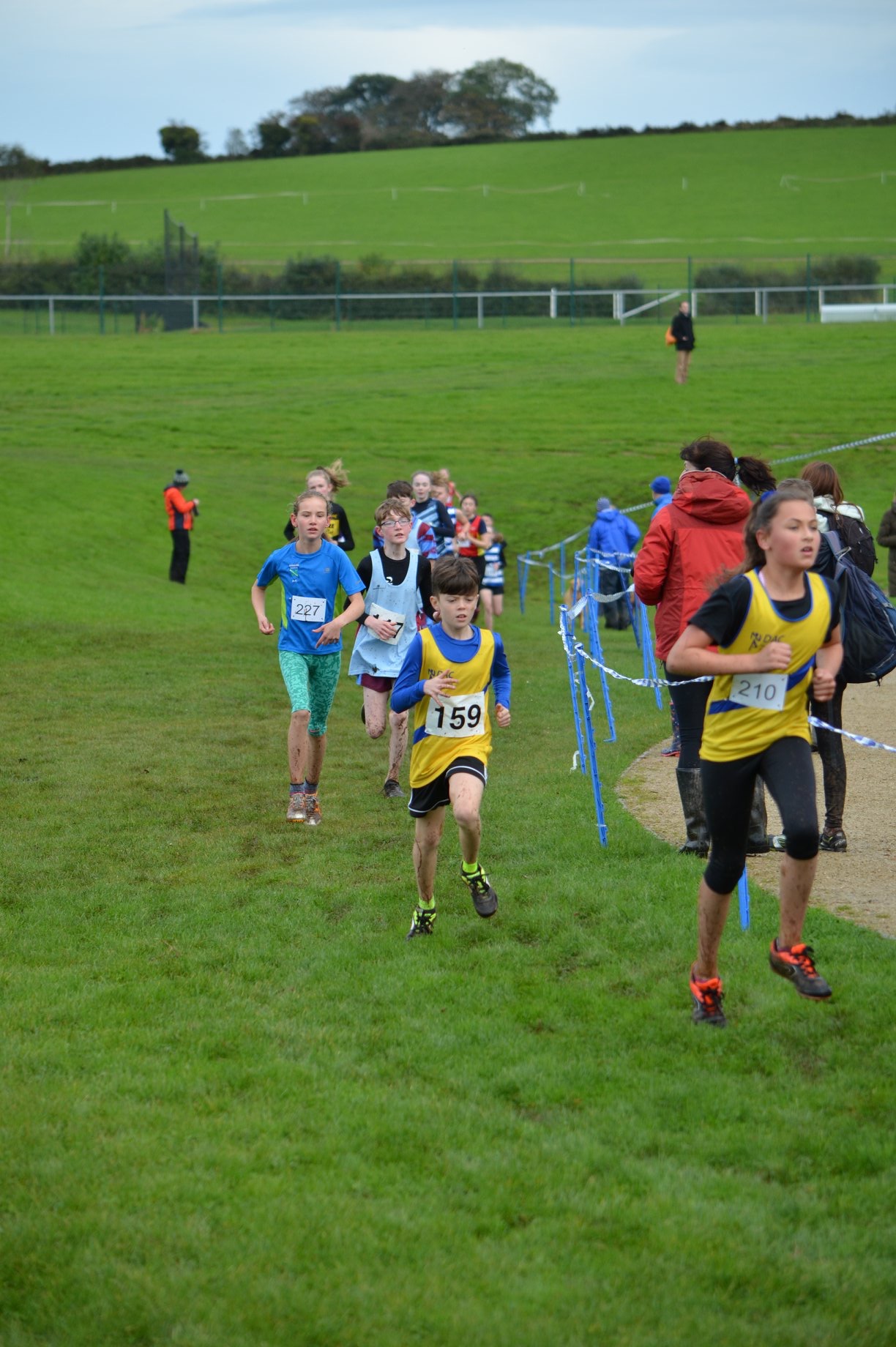 In the U13 race, Lauren Cheatley , Eva Gibson and Daniel Caldwell all finished well up the field, whilst in the U15's Lucy Cheatley and Hollie Massey were at the sharp end of proceedings. Amelia Tyler recorded a hard earned win in the U17's with Amy Ellison not far behind in 9th.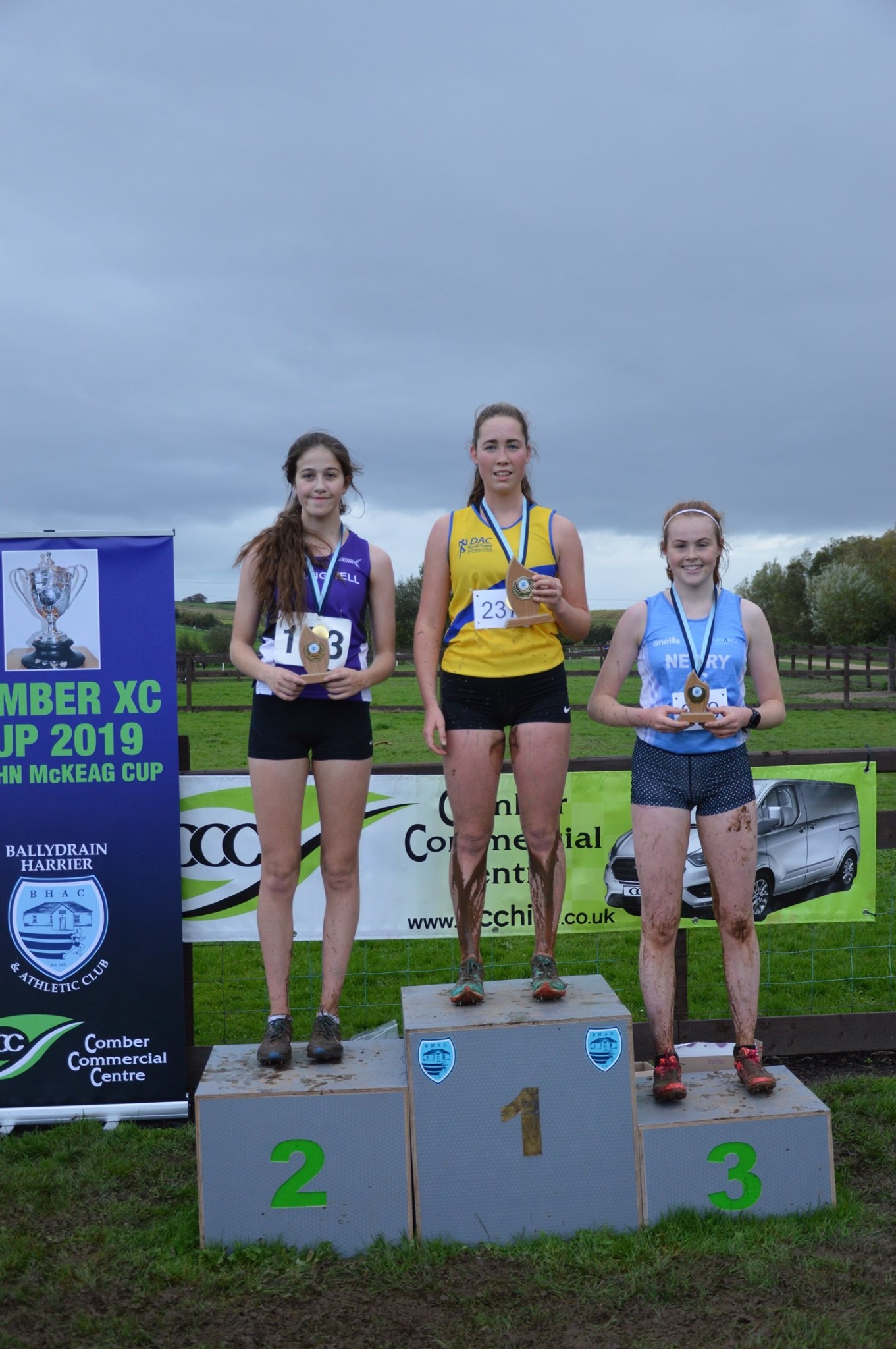 The senior ladies race, set over 6k of mud and hills, saw Katie Moore claim a tremendous 3rd place in 25:12, with Clair Quigley (27:40) taking 15th overall (2nd in age category). Murphy Miller (27:45) was 3rd U20 (20th overall), Alisha Turner was 29th in 28:51 (5th U20), whilst recent grand pix champion, Claire Scott, continued her fine form to post 29:17 (32nd).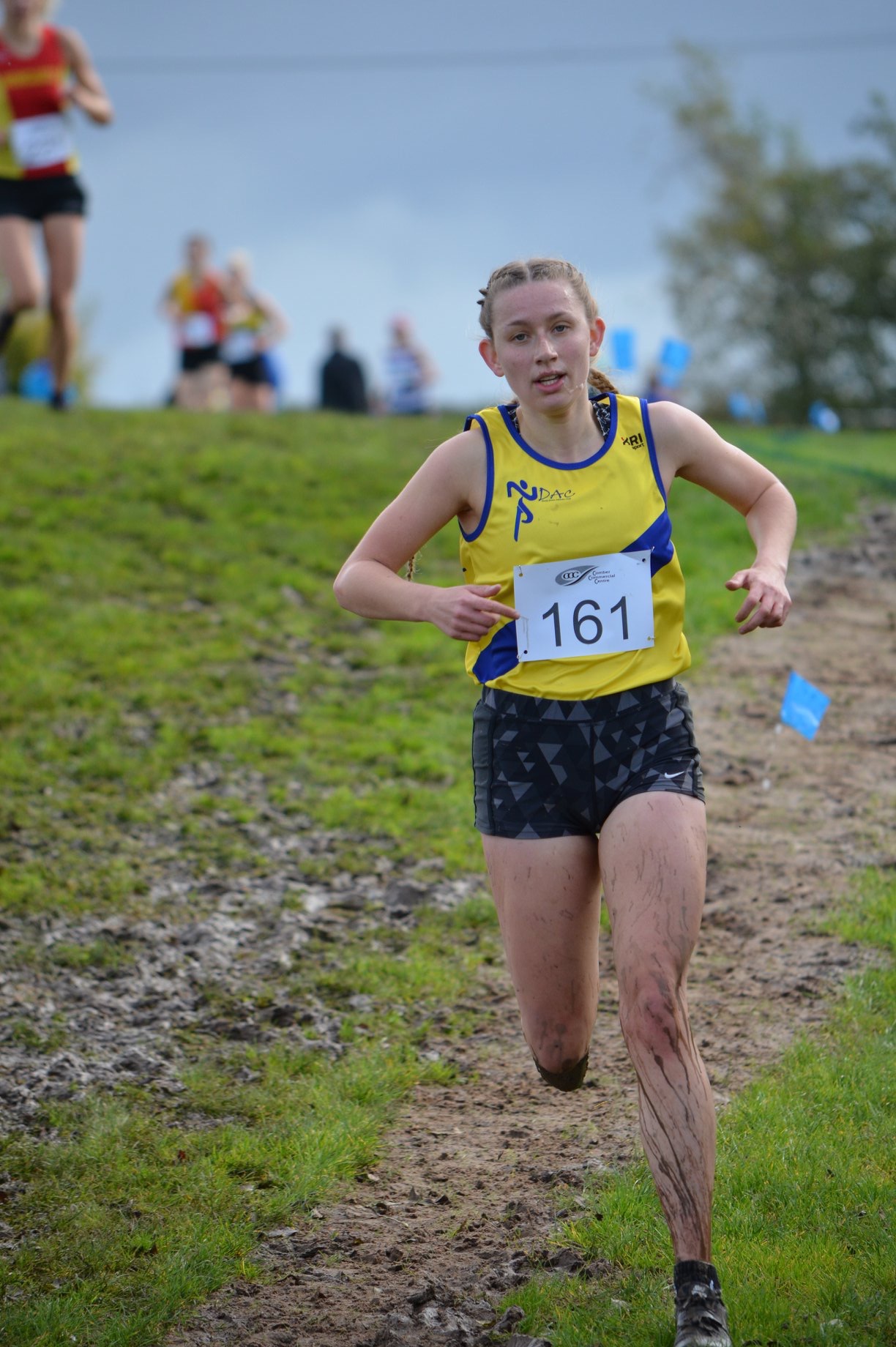 Valerie McDonough (29:27/35th) and Lindsay Doulton (29:51/42nd) followed in quick succession, before the U20's trio of Bryanna Catney (30:57), Caitlin Tuner (31:00) and Rachel Gillespie (31:01) completed an impressive showing from the junior section, with no less than five athletes inside the U20 top 10 and senior top 50.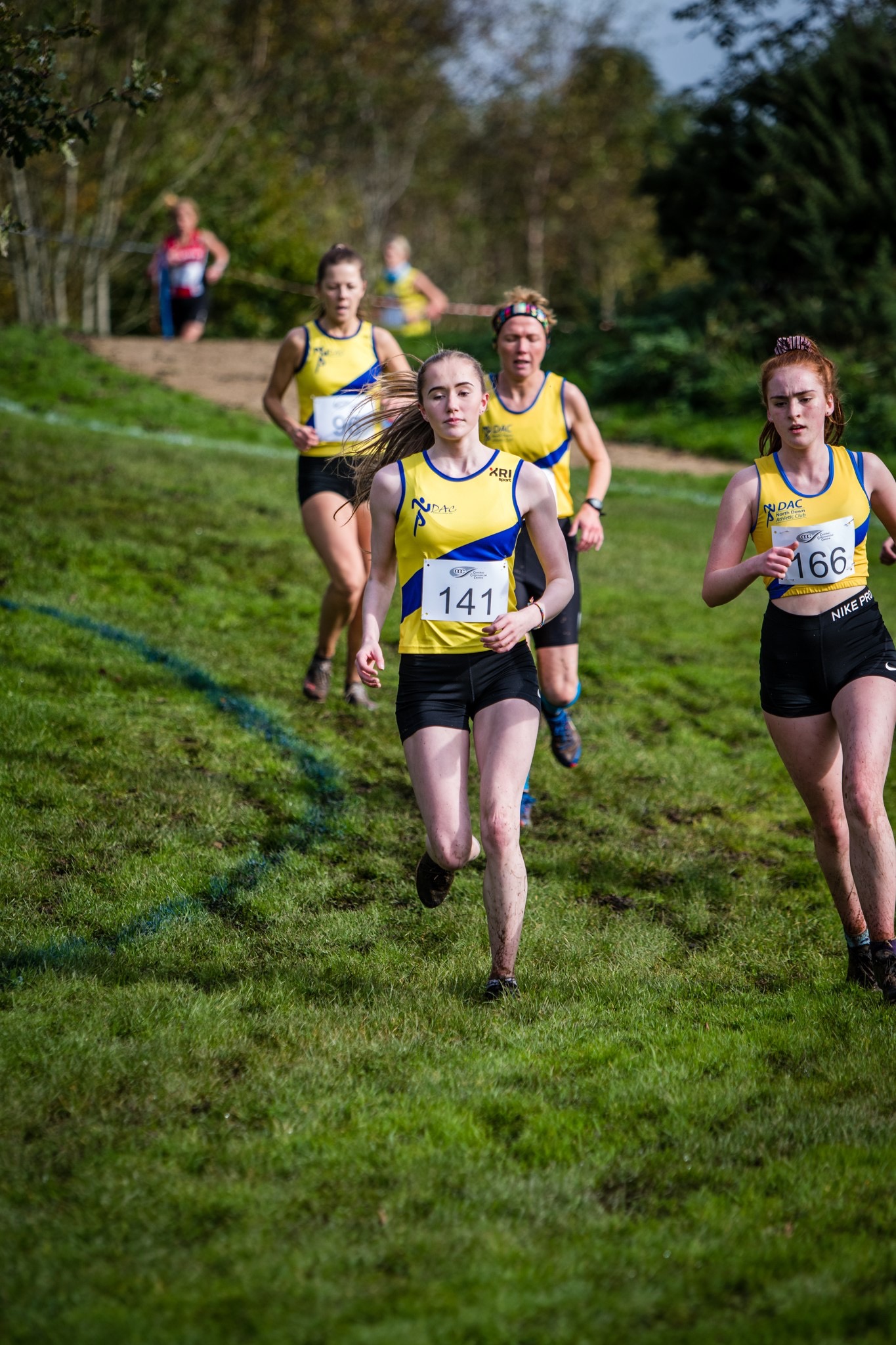 Julie Wilson (31:20) just pipped Jane Stevenson (31:22) to 55th spot, Pamela Phillips finished a short distance behind in 31:43, while club stalwart Davie Seaton shrugged off a painful fall to display his trademark grit and claim the M70 honours in 32:40. Nicola Downey crossed in 34:41, Louise Watson (35:16), while Cara Jeffery and Joanne Moran shared the workload to claim 36:11, Hannah Dunne posted 37:40 and Paula Simpson 39:12.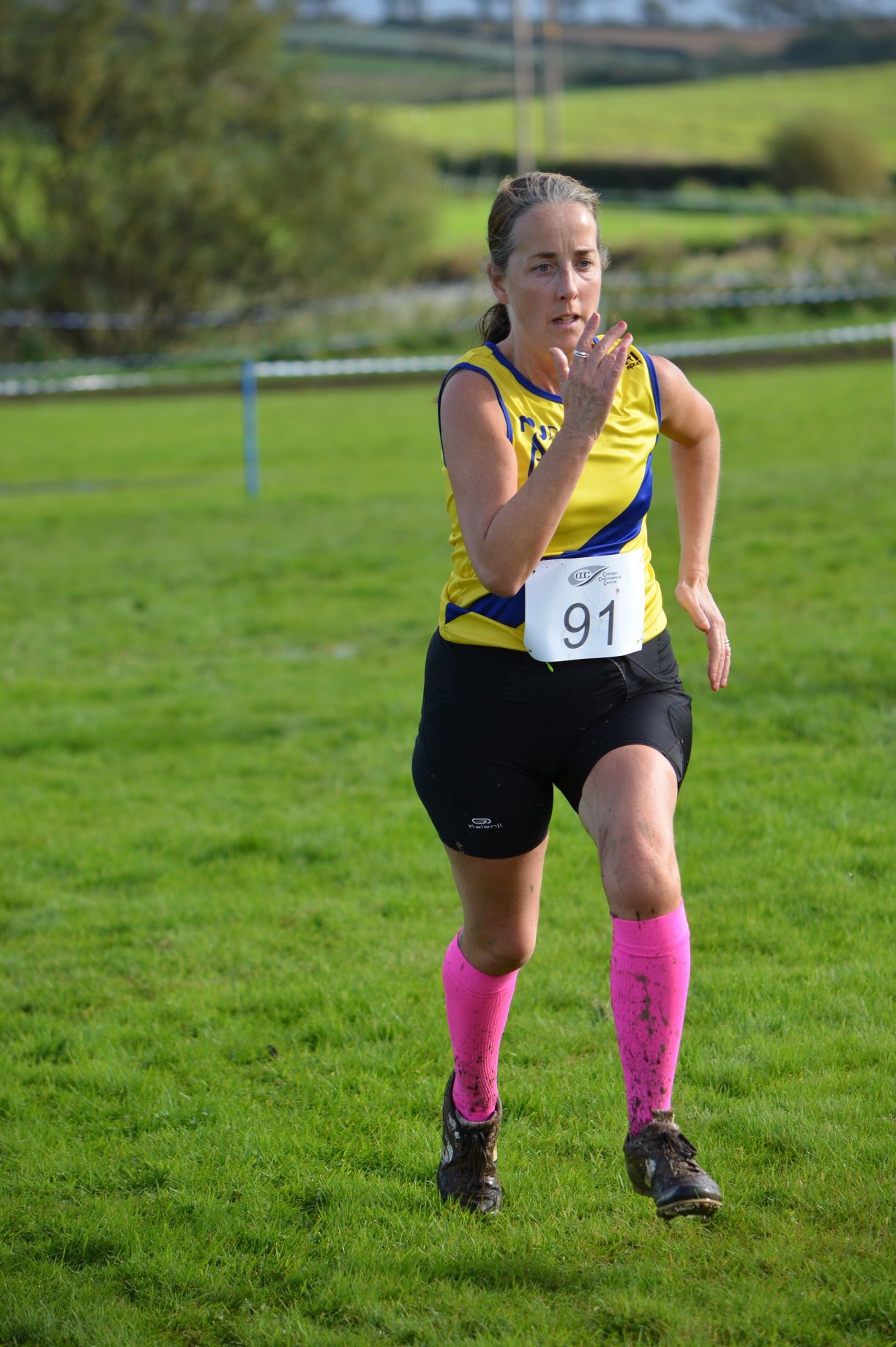 In the 8k men's event, the field of 187 athletes received the dubious honour of last go on an already mud strewn course, but on a day when club support was strategically placed and well received there many fine performances, not least by Craig McMeechan (29:15) who claimed a hard fought 4th place, behind a high quality trio of Mark McKinstry, Seamus Lynch and Allan Bogle. Thomas Patterson shook off a midweek cold to record 3rd U20 in 31:12 (18th overall), whilst the ever reliable Jamie McMeechan was 33rd in 32:18, and led home a well packed bunch that included Jack Bradshaw (32:30/35th) and Jack Logan (32:40/39th).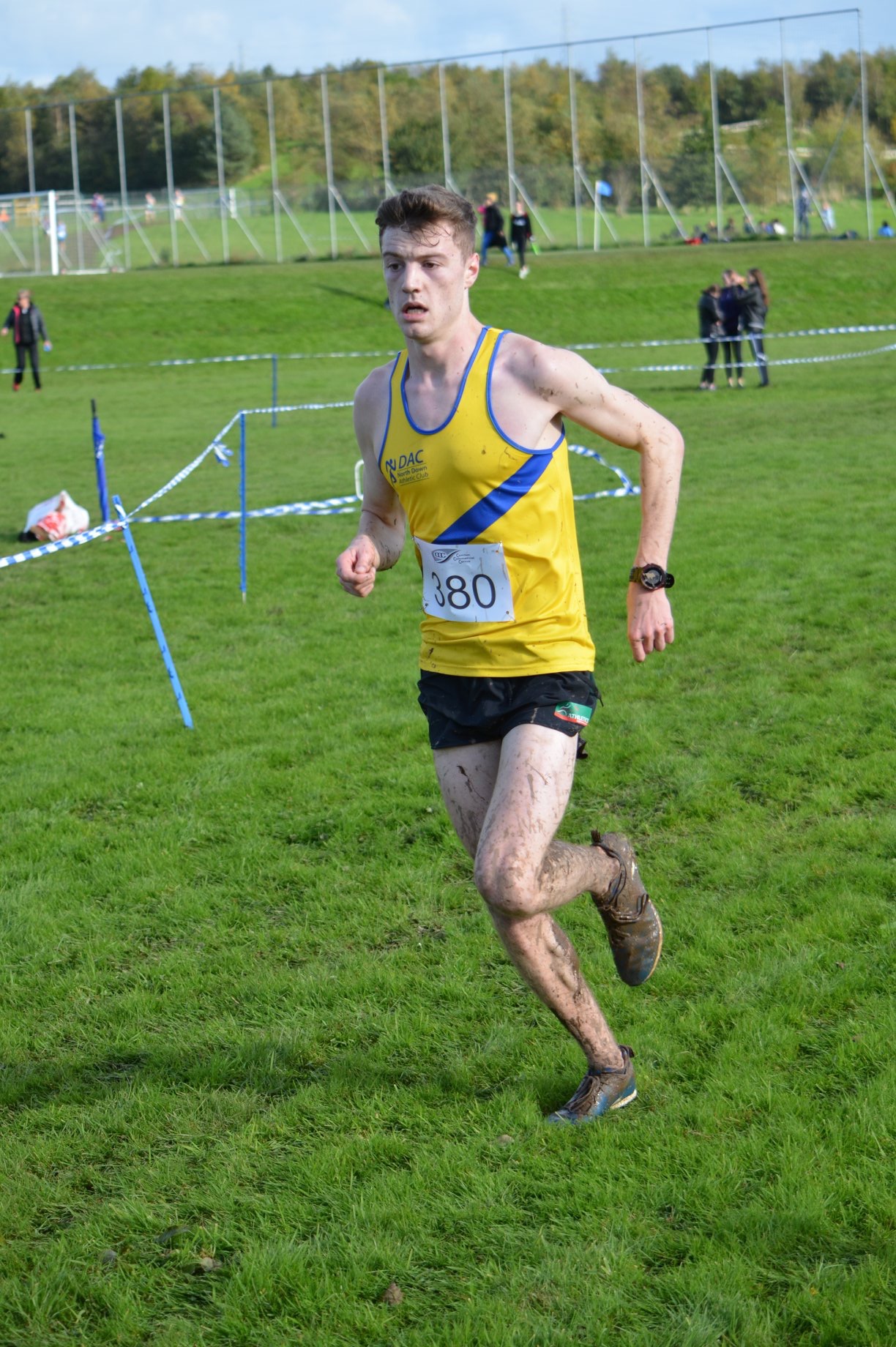 Nick Irvine crossed in 34:11, while Philip Giles (35:24) packed well with Steven Donegan (35:55) and David Massey (36:31). Philip Mulligan (37:49) found the going to a good deal softer than last week's Palma marathon, but was better for the experience, as were Glenn Armstrong (39:03) and Rab Martin (41:25), and indeed the club as a whole with both the men's and woman's teams successfully covering the bases for maximum participation points.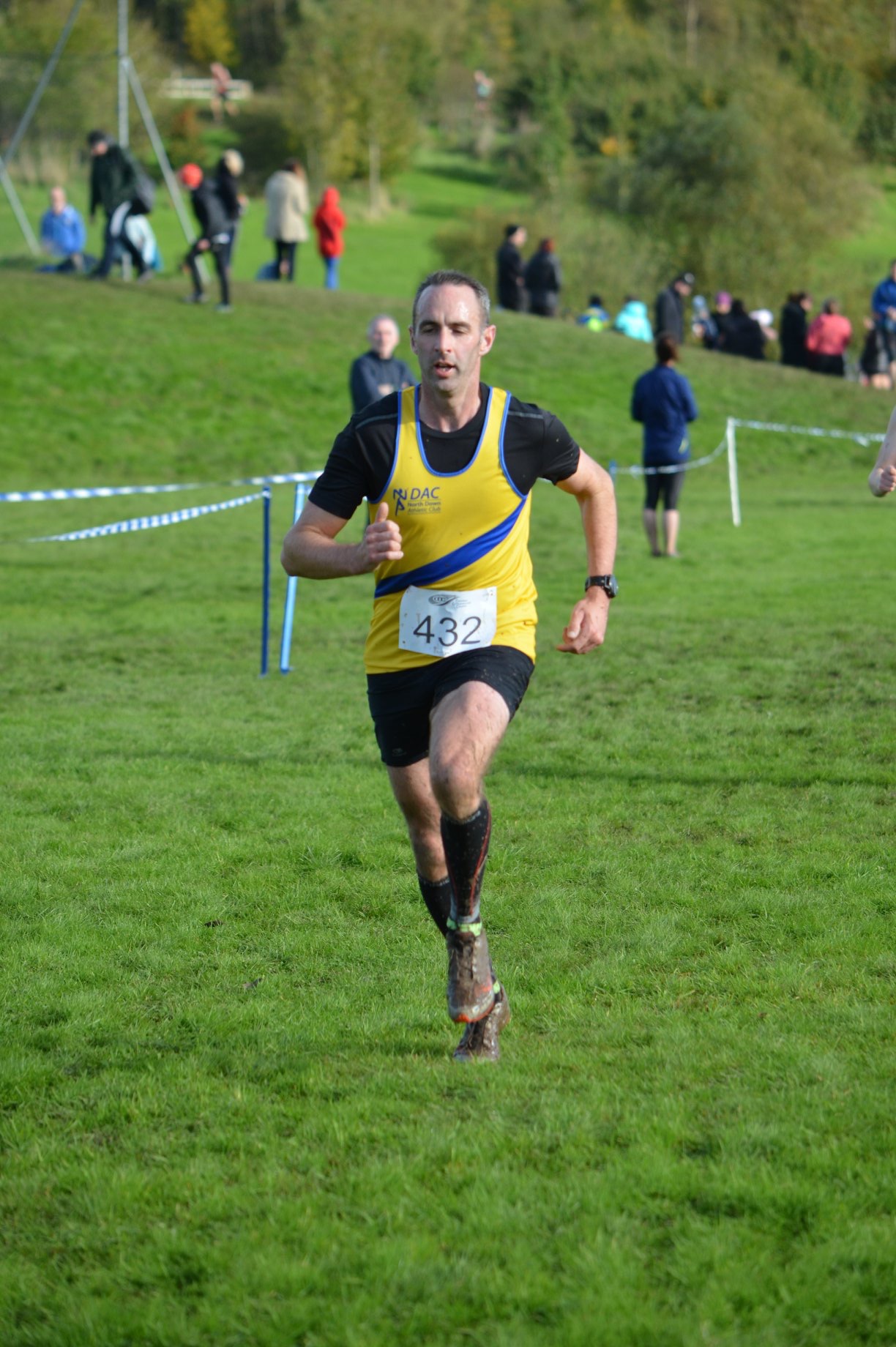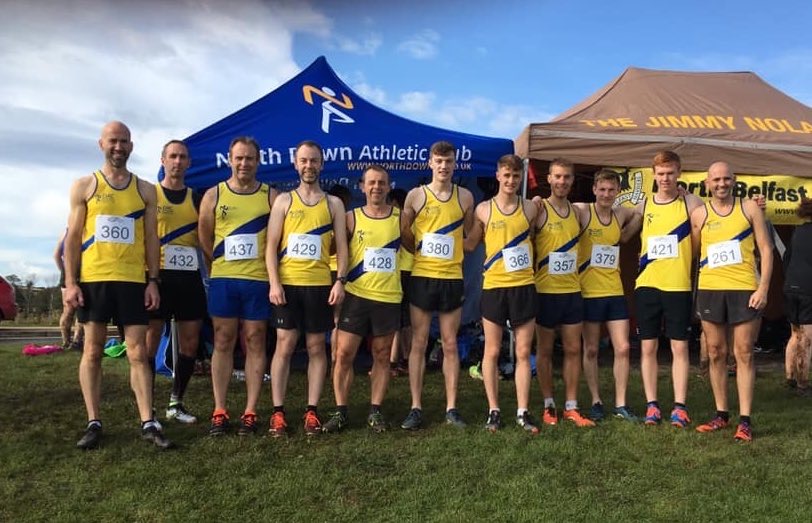 GR8 Dundrum Run
The 10th anniversary Dundrum 8 miler attracted a capacity field of over 1000 athletes to the South Down village on Saturday, for a multi terrain event with a routine start and finish along the Main Street, and a little bit of everything in between. Incorporating stony tracks, wooden boardwalks and a calf burning section along Murlough Beach, the route presented a significant challenge to the multi coloured masses, even before they lined up for a pre race drenching, with the skies opening just prior to the starting pistol.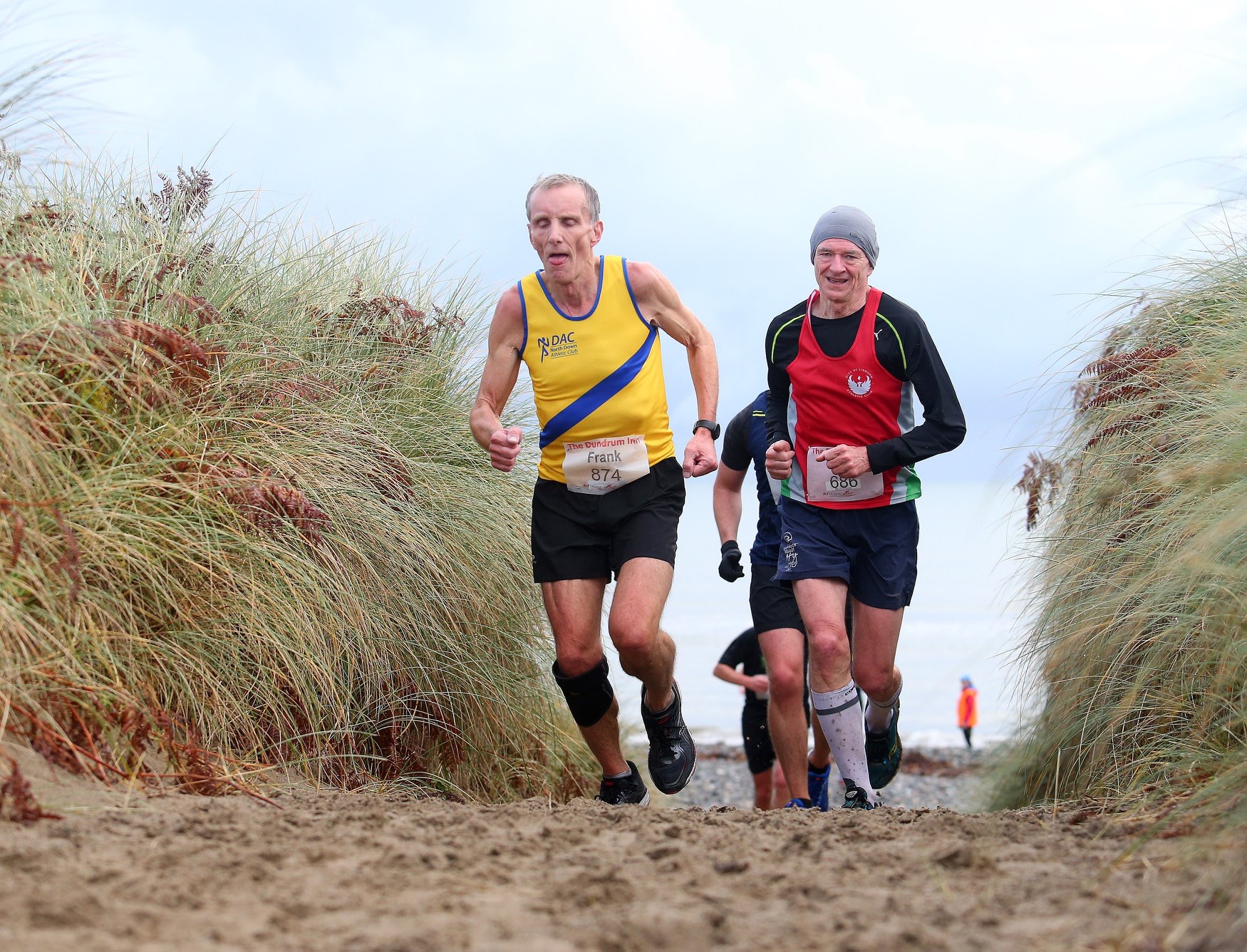 Fortunately North Down dispatched some of its best and finest, the sort of people who revel in such conditions, Frankie Rea, Les Wilkinson and Steve Wise leaving the majority of their M60 category rivals behind, long before the clouds parted and the sun shone on the finish line.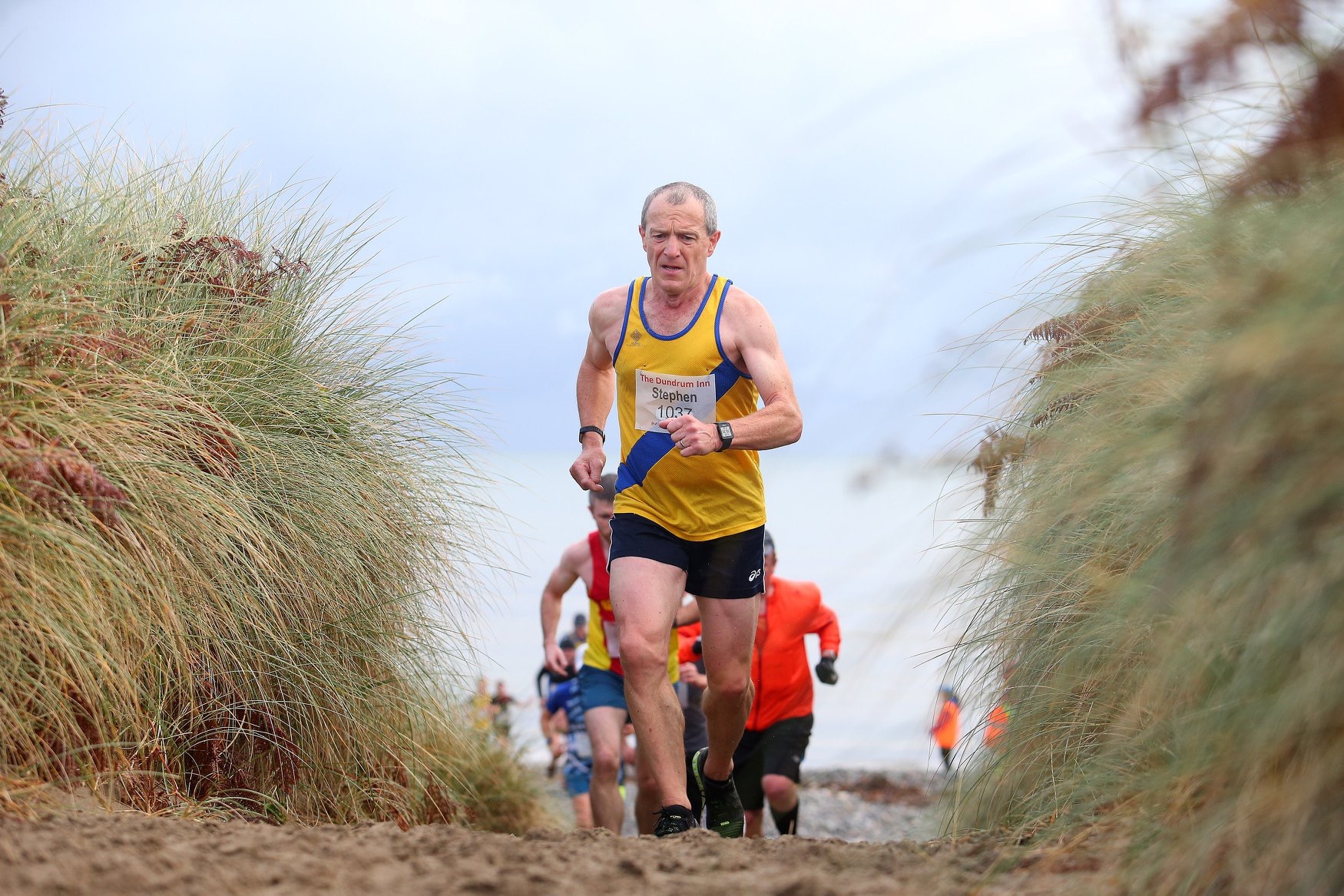 In the end it was Frankie who took the club honours (and 2nd M60), a rapid 55:37 placing him 48th overall, with Les (56:45/59th) grabbing the last spot on the age category podium, from Steve in 57:10 (72nd). One place behind (but one second quicker on chip time) Terry Eakin is the man to beat in the M70 category wherever he toes the line, and was once more in a class of his own, finishing a full 16 minutes ahead of his nearest rival.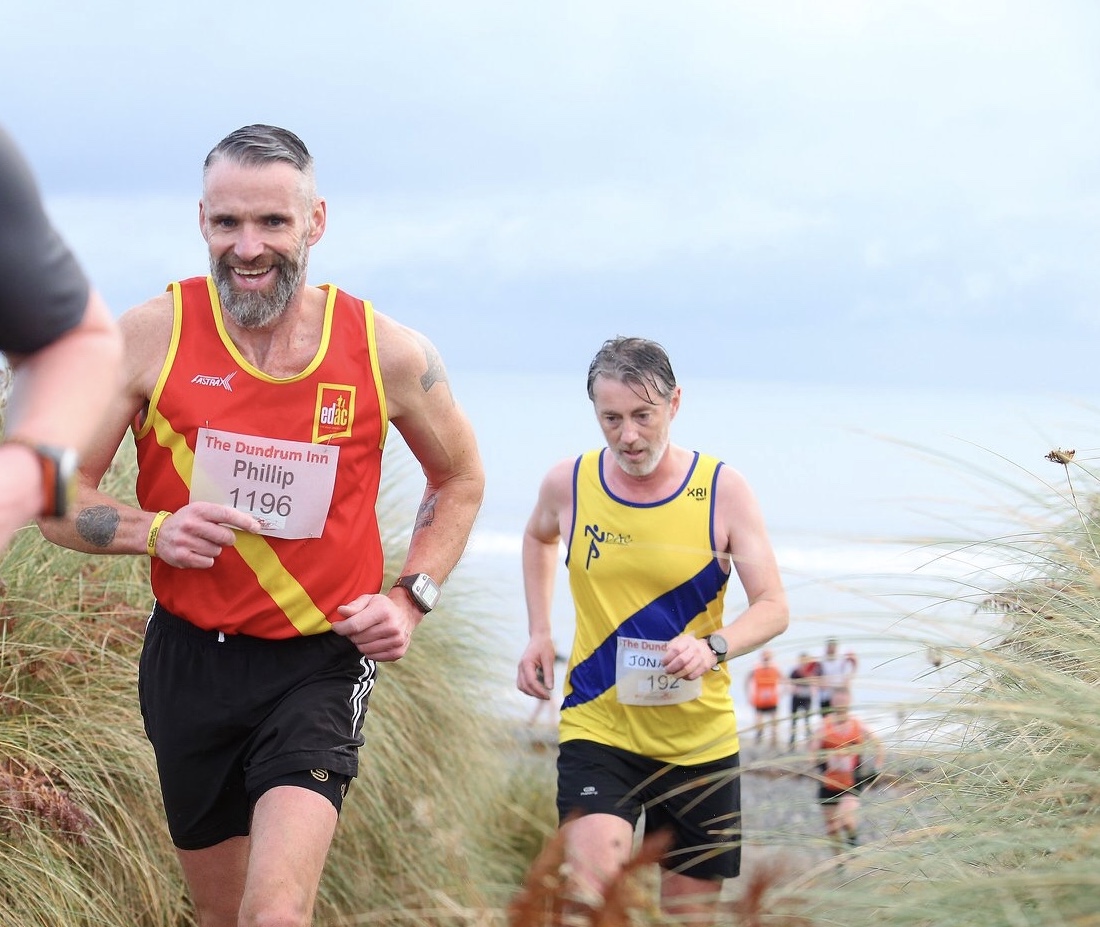 Johnny McGrath recorded a solid 57:39, while Catherine Roberts is no stranger to the event having competed in each of the previous six editions and claimed another age category win in 57:43 (81st overall). Michael Taylor was well up the field in 1:02:41, as was John Ferguson (1:05:29), while Cliff McCausland (1:07:43) would have looked upon 8 miles as a gentle leg stretch after his heroics at last week's Chicago Marathon. Joanne Kelly (1:08:06) completed representation on a day when host club Murlough AC delivered on another great event for all participants, and left the North Down contingent looking forward to the 2020 edition.
Mourne Skyline Race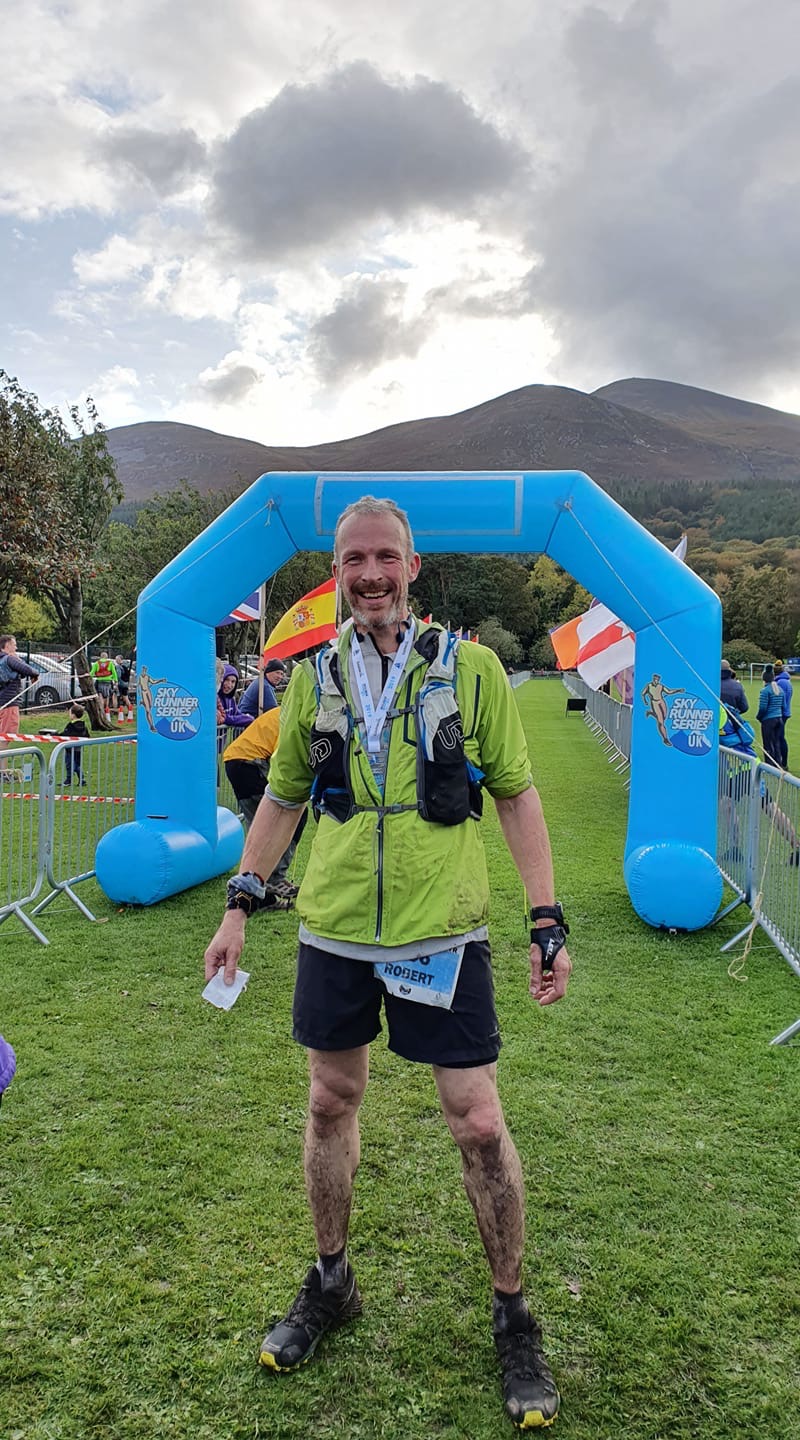 Established as a regular on the Skyrunner UK & Ireland Series, the 35km Mourne Skyline race promised more than 11,000 feet of ascent up and around the highest peaks in the Newcastle district, on a mostly out and back course, containing a few demanding detours! With entries capped at 250, potentially participants had to move fast to be part of an event expertly organised by the Maxwell brothers (amongst others), but by 9am on a damp and dreary Saturday the North Down quartet of Mark Weir, Robert Eadie, Alan Massey, and Trevor Patterson would have been filled with nervous anticipation as they set off from Newcastle town centre for their monumental challenge.
Having suffered from a footwear malfunction during his recent attempt at the Denis Rankin Round, Mark Weir had unfinished business in the Mournes, and despite steadfastly refusing to sign up for a road marathon, he now has 35km of mountain racing to add to his CV, a distance he covered in 5:33:08 for an impressive 58th position. Robert Eadie is also more than happy at altitude, having completed The Seven Sisters Skyline event in Donegal earlier in the year, and made steady progress in difficult conditions to finish in 5:58:16 for 94th overall, while Alan Massey is familiar with the area having competed in a number of Mourne Marathon events, and can be more than happy with 188th in 7:51:12. Unfortunately Trevor Patterson suffered a knee injury, and had to call it a day, having made it all the way to the second from last peak at Commedagh in 7:09:18. However, as an experienced hill and dale athlete he will have understood the need to put safety first, and can still be hugely proud of his efforts on a tremendous day in the mountains.
Athletics Ireland – Cross Country Festival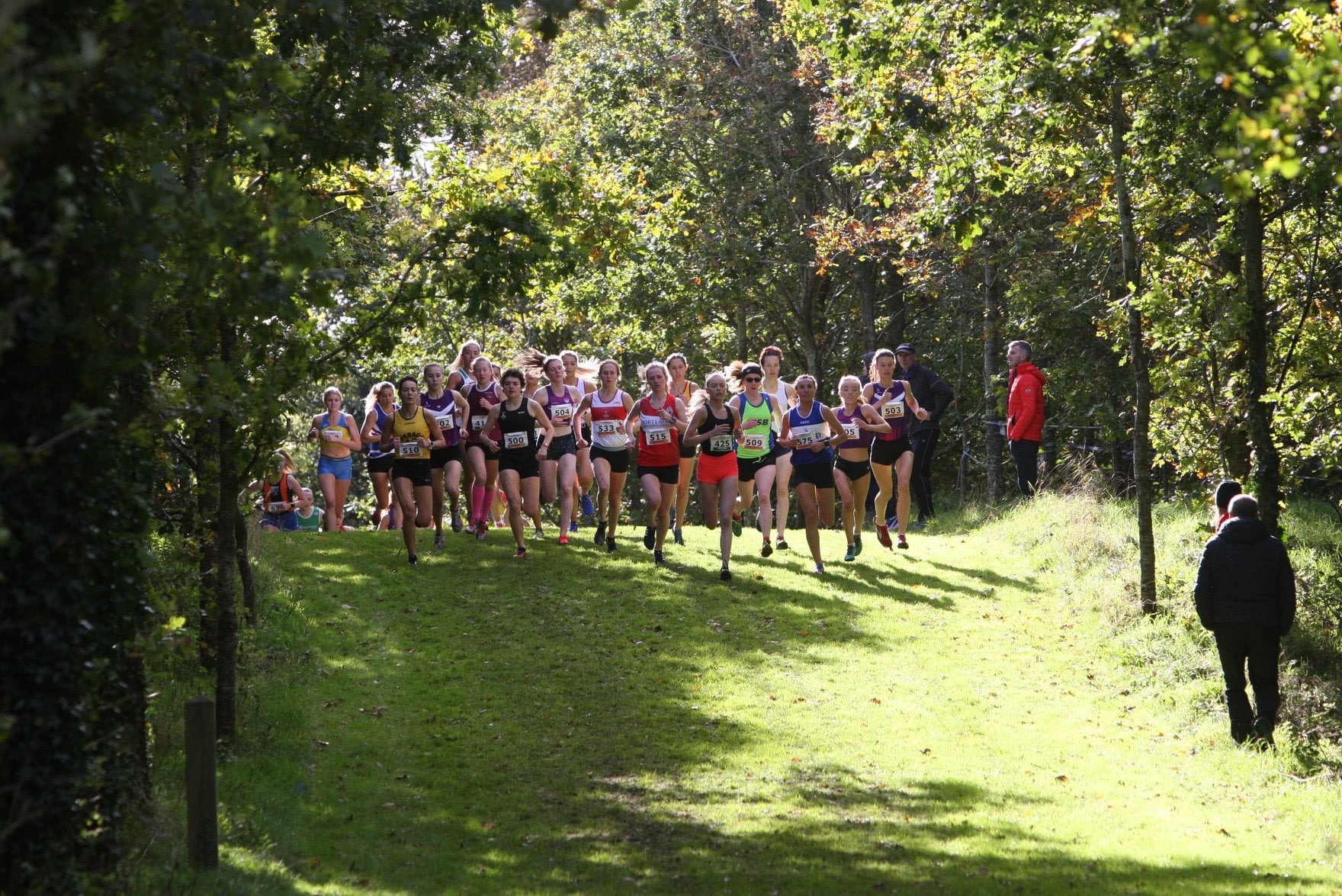 Incorporating the Masters Cross Country Trials, Abbotstown's National Sports Campus hosted a full day of events on Sunday, with pleasant conditions permitting some great racing. North Down had interest in the ladies 6k senior race, with Rachel Gibson (22:17) finishing a highly creditable 13th in a quality field, and in the 7500m men's race, where Francis Marsh (26:58) claimed a superb victory in the M50 category, 32nd overall.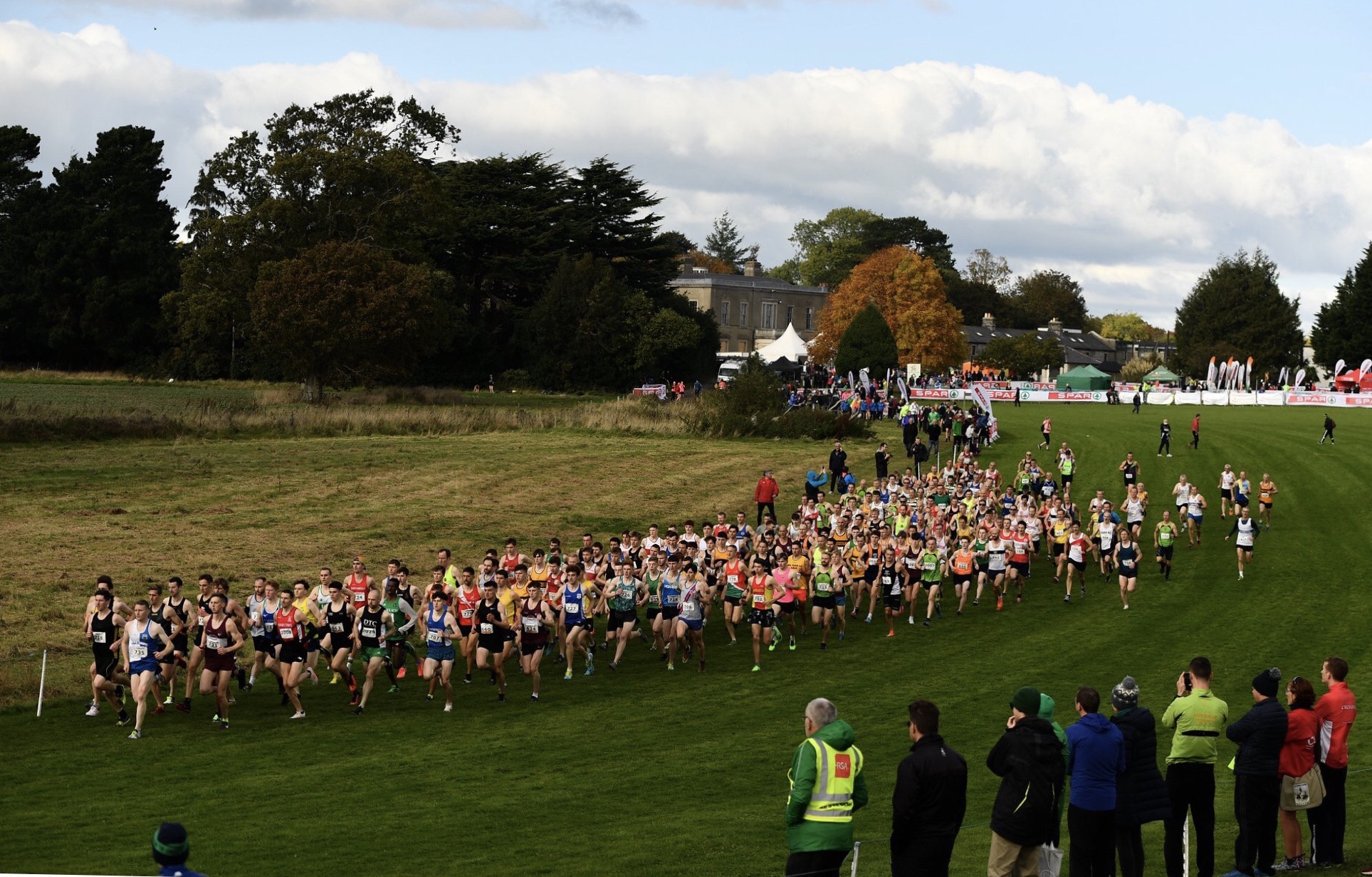 Amsterdam Marathon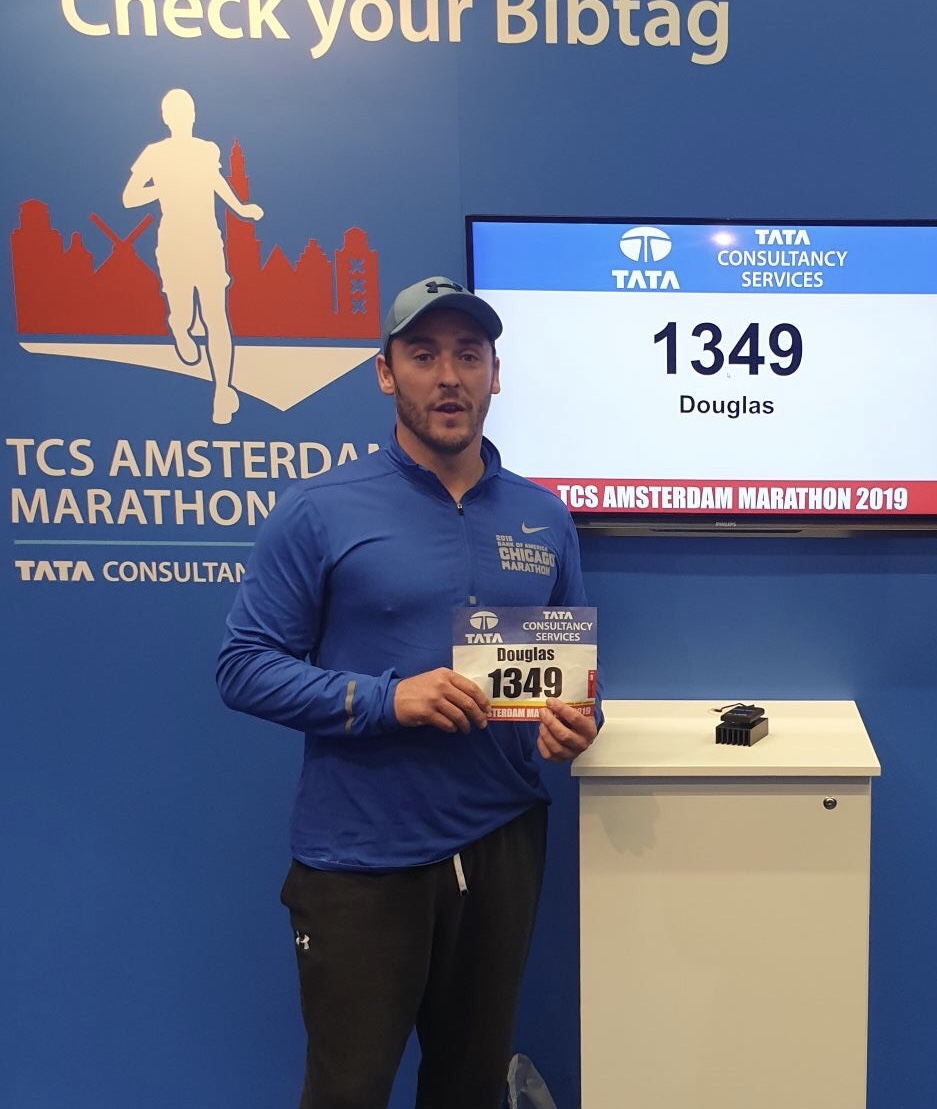 Having completed marathons all around the world, North Down member Dougie Gordon was in Amsterdam on Sunday, where despite having an injury affected build up, he clocked up his most recent effort in 4:08:06, using his experience to assist friends making their first forays into the distance running community.