In contrast to Lisburn, conditions could not have been more pleasant for Friday night's 10k in and around the village of Comber, hosted as always by Ballydrain Harriers. Reports from the North Down contingent spoke positively about helpful pacers, excellent finisher medals and a fine spread afterwards, but for most of the thirty three club athletes it was about accumulating points in the latest round of the internal Grand Prix series.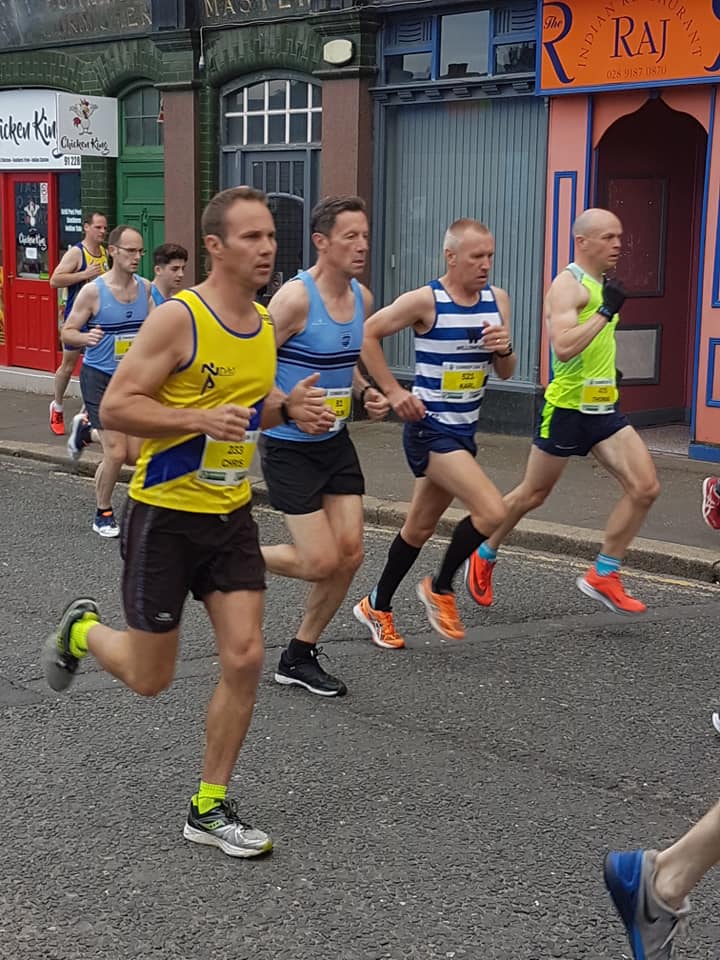 James Budde was at the sharp end of things for most of the race and clinched a well deserved runners up spot in 34:04, whilst not too far behind, club captain Dennis Scott clocked 35:02 for 4th. Current Grand Prix leader Chris Moran ensured that he maintained his position at the top of the ladder with a swift 38:33 (25th), while Mitchell Brown claimed a new personal best of 39:24 (35th). Eamonn O'Reilly (39:36/36th), Steven Donegan (39:41/41st) and Noel Eager (39:45/43rd) all dipped under the magical 40 minute barrier, whilst just the other side of it there was an epic battle for 65th spot, with Terry Eakin (41:06) just edging it on the course, but Clair Quigley taking the honours on chip time (41:05).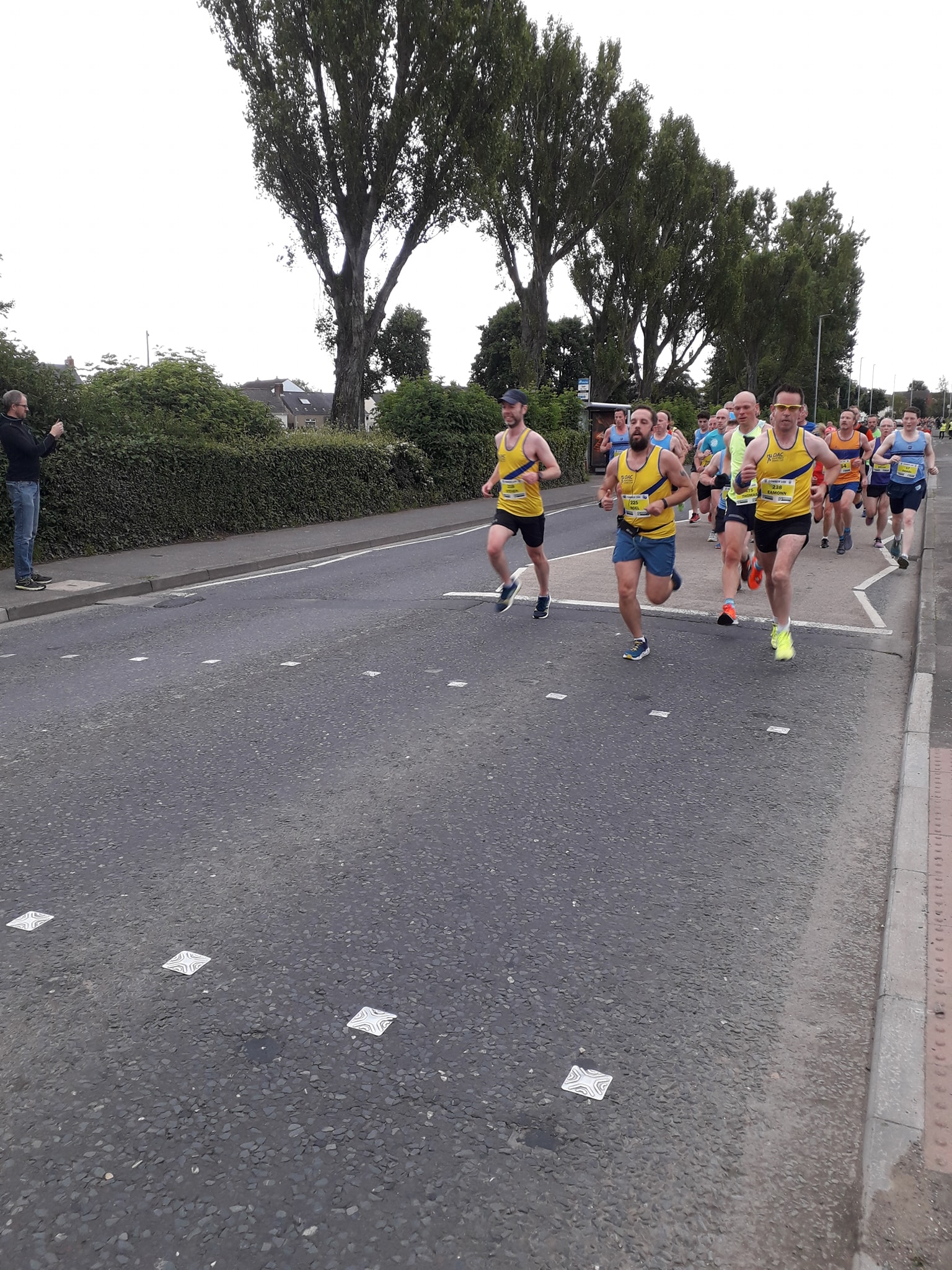 Alan Massey claimed 73rd spot in 41:17, before a flood of club runners in quick succession, led by Julie Balmer (43:52) and including Kevin Mulligan (43:55), Gerry Adair (44:04), Lindsay Doulton (44:26), Matt Strutt (44:26) and Laura Neely (45:33). Michael Taylor claimed a new personal best of 45:52, Claire Scott recorded 46:00 and Davie Seaton was first M70 in 46:44. Alan Hughes warmed up for the Energia 24 hour race with a leisurely 47:32 while Nicola Downey was just under the fifty minute barrier in 49:05 and Laura McKeown just the other side in 51:03. Wendy Murray ran a hard earned Pb of 51:04, leading home another group of club athletes in Nicola Ingram (51:15), Jamie Stevenson (51:27) and John Ferguson (51:25).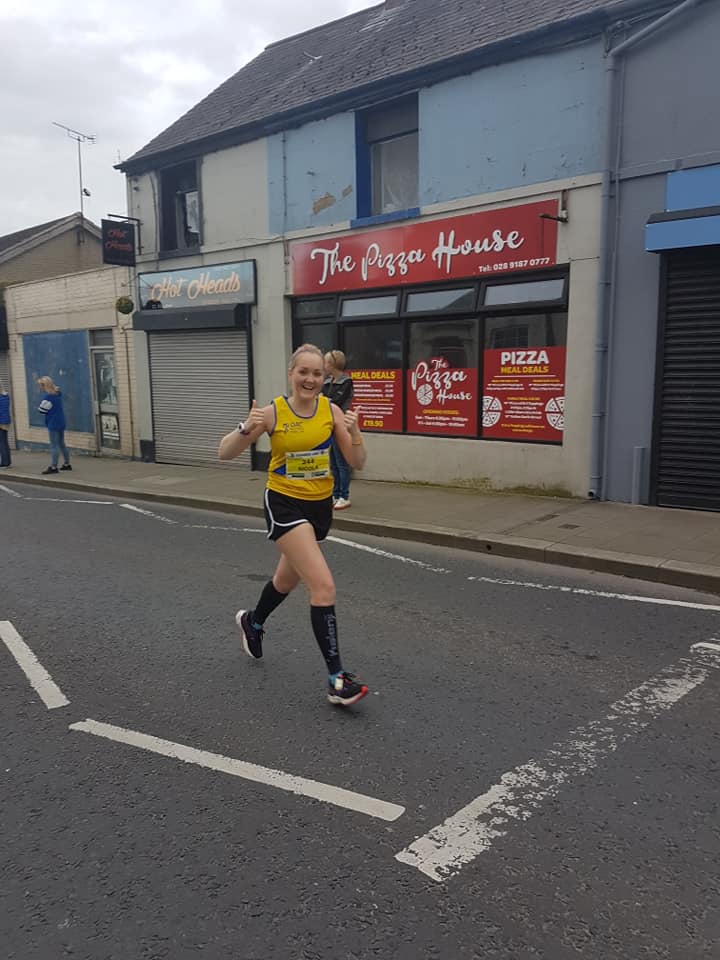 Hannah Dunne will be in the reckoning come the business end of the Grand Prix season, 52:47 placing her just ahead of James Barr (53:23), but more importantly gaining a point in her friendly rivalry with Nicola Stevenson (56:17), who is herself well up on the league table. Jill Eager ran 1:01.00, just ahead of Greg Eager (1:01.17), Pat O'Driscoll clocked 1:02.36, before Marie Wilson rounded the night out in style with her fastest ever 10k and a well deserved new personal best.