NI Masters Trials & Championship XC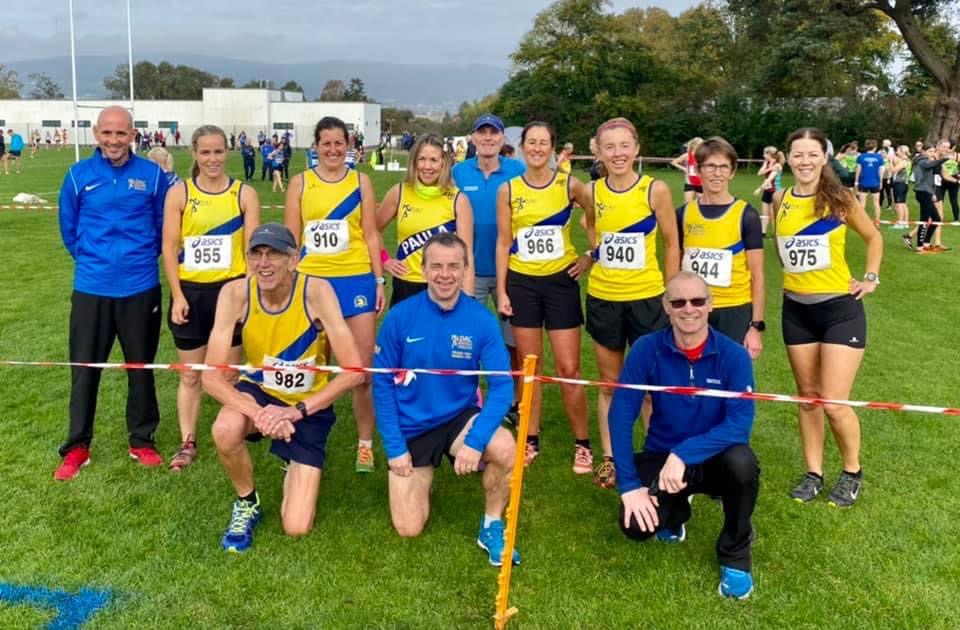 Dub Playing Fields played host to the best of NI masters athletics on Saturday, in reasonably pleasant conditions, but with a few muddy patches due to overnight rain. Serving as a championship race in its own right, but also as a trial for the upcoming North v South event on November 13th, there was all to play for and an excellent turn out from North Down athletes on the day, with many going on to gain selection and a prestigious Northern Ireland vest.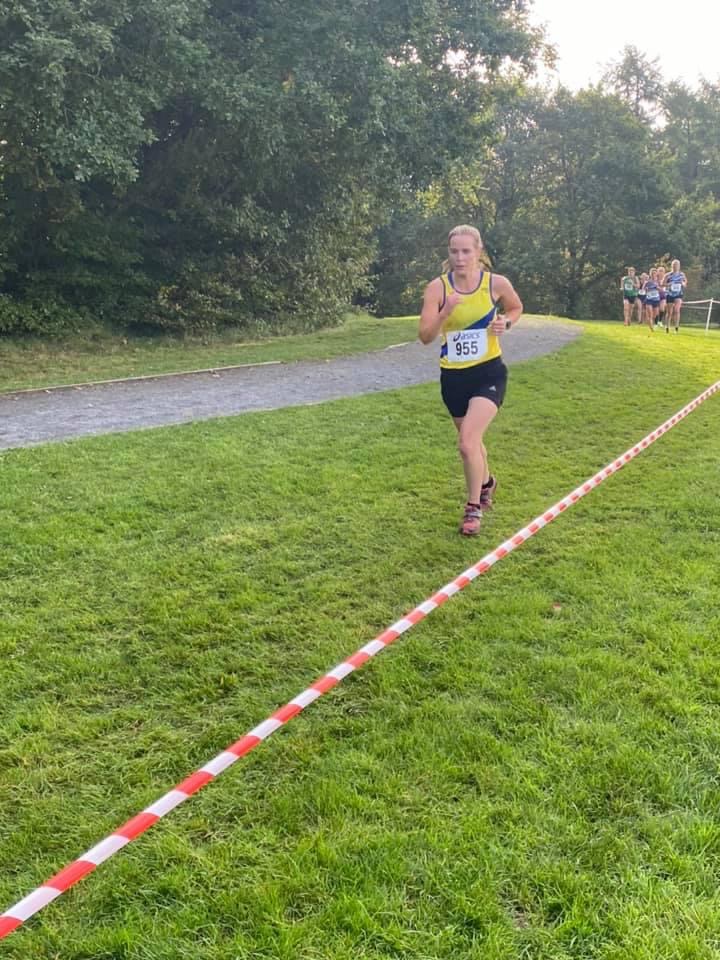 The ladies were up first, 6km of undulating terrain providing a stern test of resolve, but nothing that Clair Quigley couldn't deal with, the Bangor lady clinching her NI vest in the F40 category with a time of 24:33 (6th). Despite her recent marathon exertions, Helen Byers delivered a creditable 27:30 (11th) in the same bracket, while there was F45 success for Julie Wilson (27:23/7th) and club captain Claire Scott (28:07/9th), both ladies earning their first representative selection.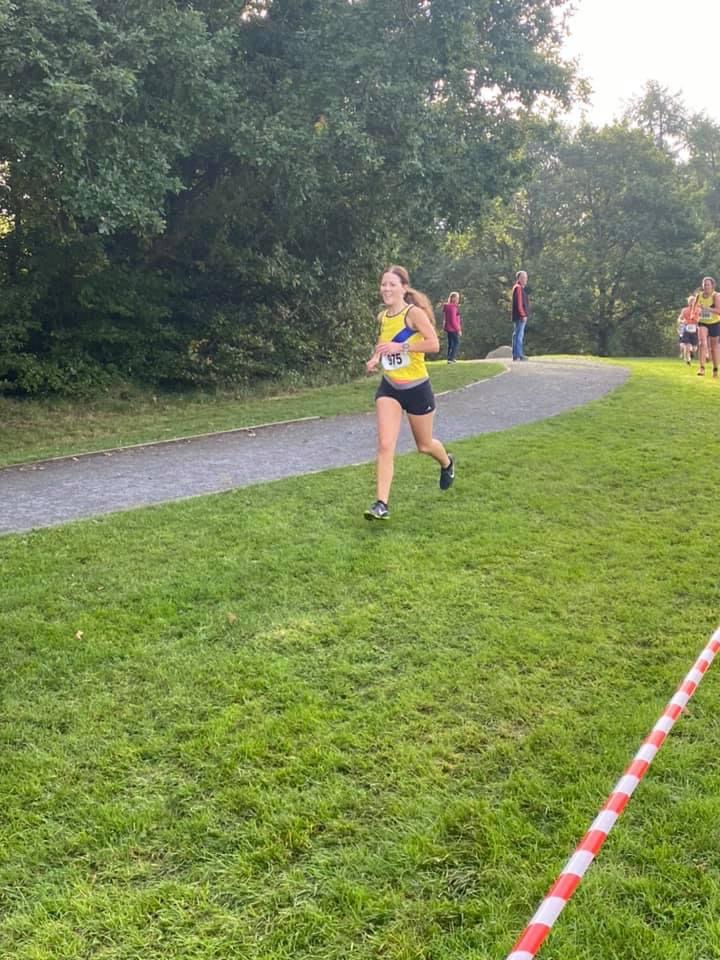 Valerie McDonough's time of 25:55 was good enough for sixth (and a vest) amongst the highly competitive F50 category, which also featured Paula Simpson (32:09/12th), while June McMinn is no stranger to international honours and duly clinched her place on the NI team with second place finish in the F60's, with a time of 28:27.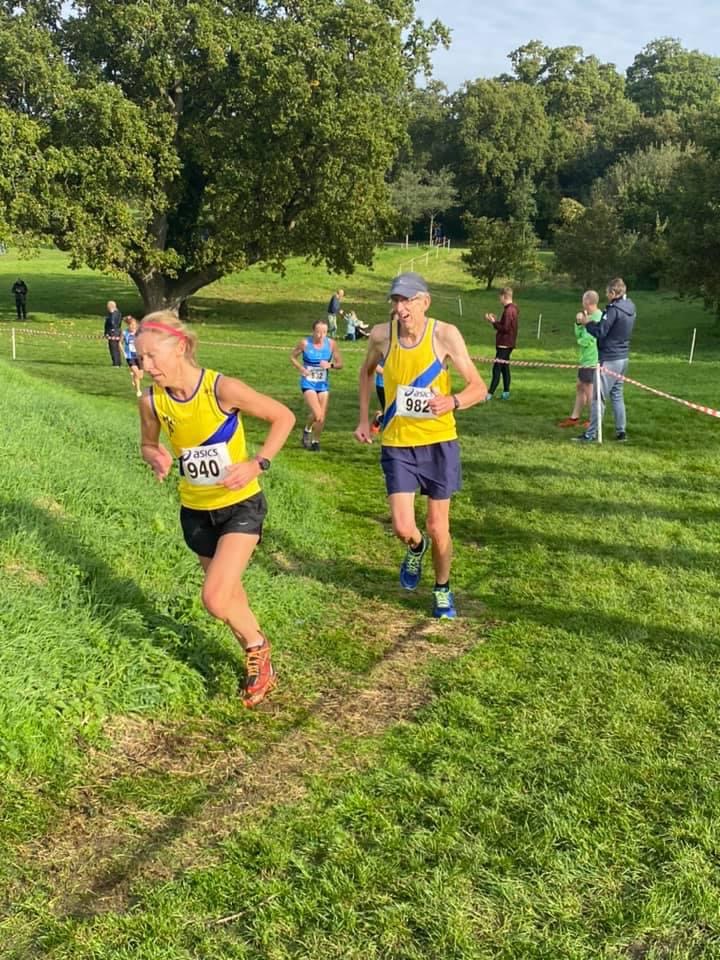 As is the tradition, M65's and upwards also took on the shorter distance, Terry Eakin (the current M70 British Masters champion) easily clinching his spot, with a category winning time of 25:07, while Frankie Rea (36:12) ran 8k with the 'youngsters', but qualified for the M65 team, by virtue of entering that age category just before the upcoming international.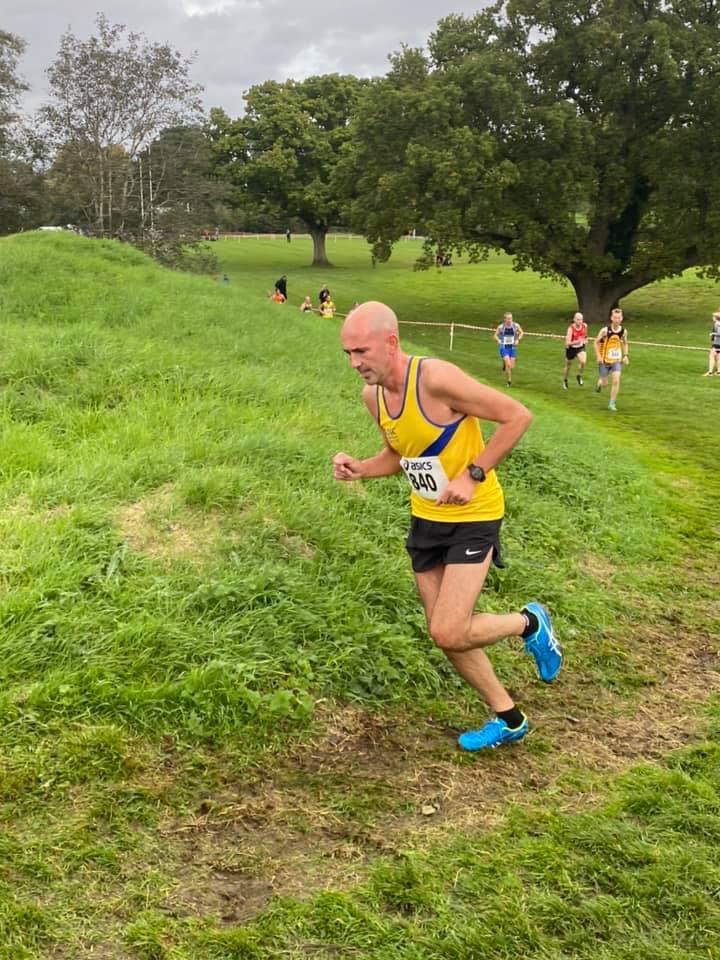 As ever, Dennis Scott (27:45) was at the sharp end of proceedings in the 8k race, and placed eighth amongst the M35's, David Massey (29:53) had to be at his best to gain selection from a high calibre M45 field, whilst Philip Mulligan (32:02) just missed out, but can reflect with pride on an excellent sixth place finish amongst the M50's.
Belfast 24 Hour Endurance Race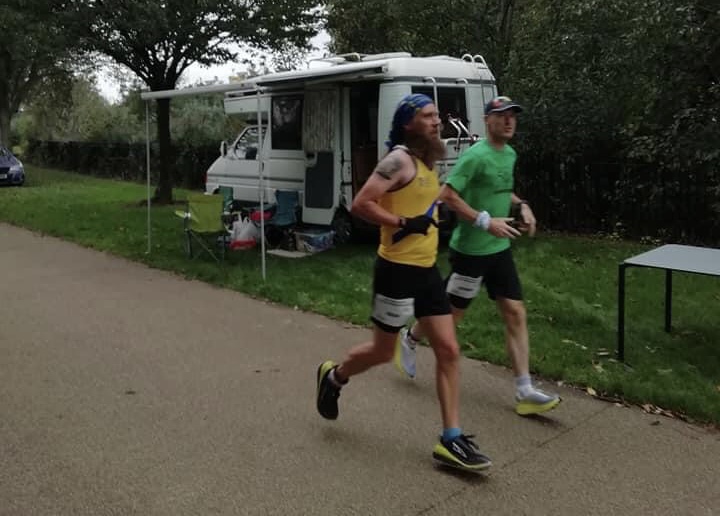 Victoria Park hosted the return of the popular endurance race from Saturday into Sunday, the eleventh occasion on which the annual event has challenged the assembled athletes with one 'simple' task – accumulate as much mileage as possible in twenty four hours. Loops of the park, measuring slightly over one mile, made the maths relatively straightforward, but unfortunately the weather gods were not so forgiving, rain in the late evening and into the night dousing the competitors and turning the challenge into something more akin to outright punishment.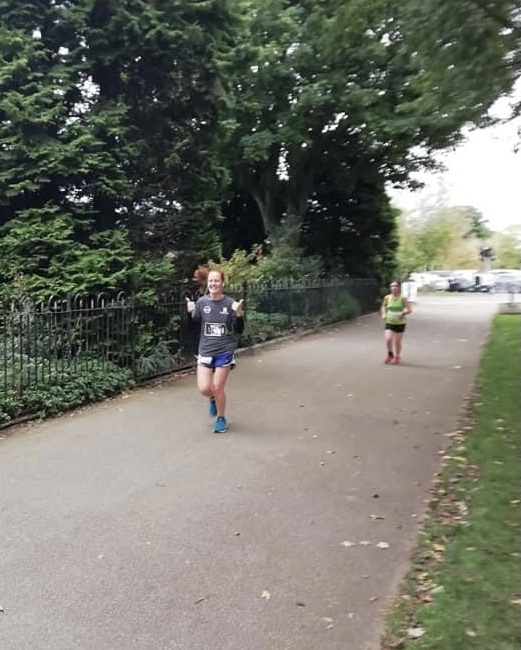 On this occasion it was fortunate that North Down had dispatched two of its hardier souls, the sort of endurance athletes who revel in adversity and, as has been the case so often in the past, both Jill Connolly and Sean Nickell were able to get the job done, Jill with 67 laps and a total of 68.75 miles, for 57th overall, while Sean claimed 24th position, having chalked up 101 laps, for a total of 104.05 miles.
Centra Run Together 5k/10k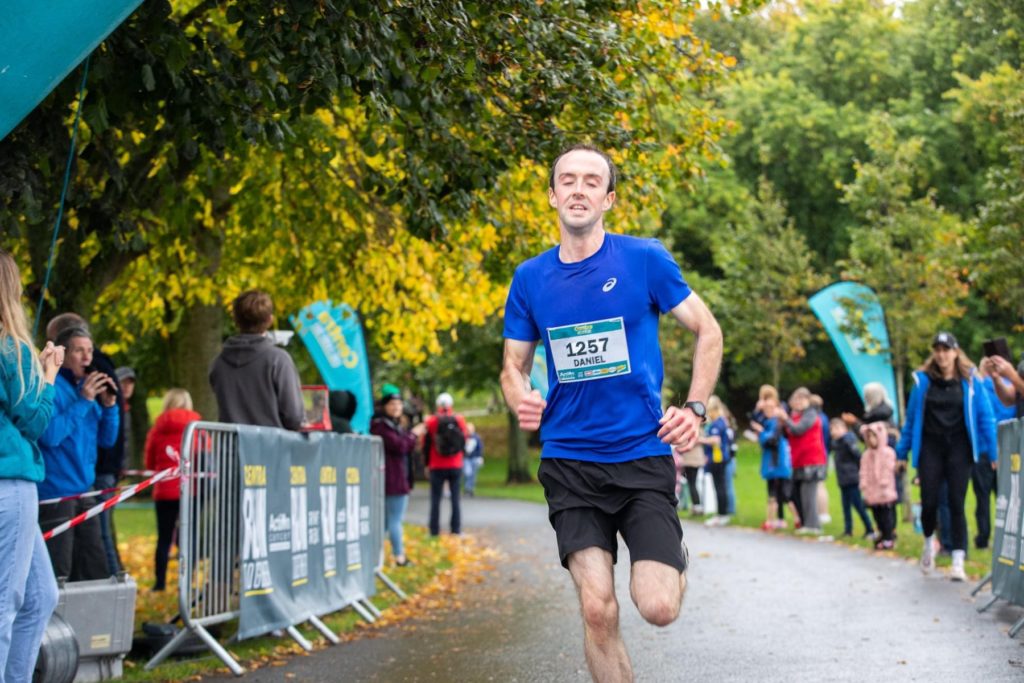 The Saturday night deluge left a rather sodden Ormeau Park on Sunday morning, but did little to prevent the enthusiasm of over 800 athletes who took on either 5 or 10k, many in the company of their nearest and dearest. North Down had excellent representation in the 5k event, junior athlete Dillon Paisley finishing an impressive 12th overall in 23:07, just ahead of Maria McCauley (24:12/16th), while several members took on the longer option, Daniel Scollan enjoying splendid isolation (as no-one was able to keep up!) before crossing in first place, with a fantastic time of 36:01. Aaron McCauley (42:17) was well up the field in seventh spot, while Christopher Ballentine clocked 45:46 for a hard earned 19th position.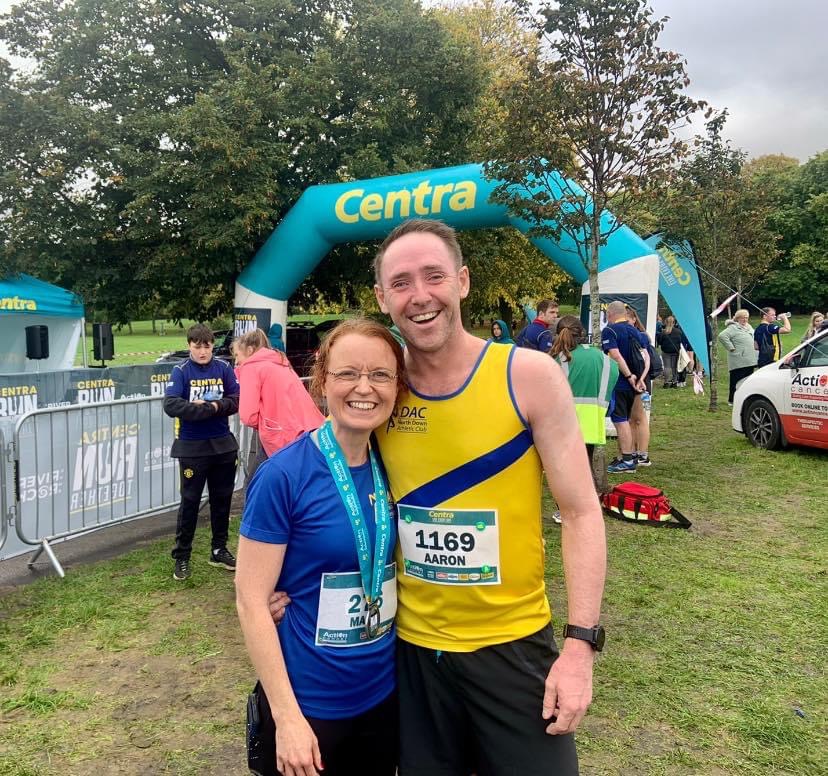 Autumn Open Cross Country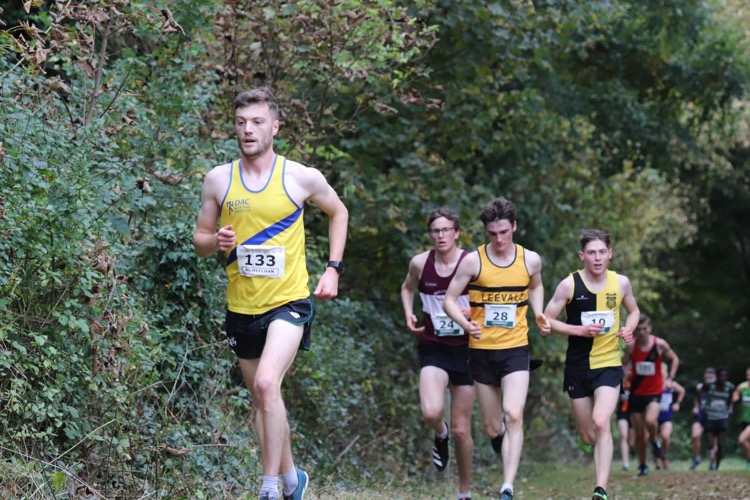 The fifth edition of the Abbotstown hosted cross country provided an opportunity for many athletes to make their seasonal debut on Sunday, and allowed organisers to fine tune arrangements prior to the European Cross Country Championships, due to be staged at the same venue on the 12th of December. North Down was represented by Craig McMeechan in the 7.5km senior race, the Bangor man moving through the field over the course of five laps, to finish in 17th spot overall, with an excellent time of 24:40.
Amsterdam and Chelmsford Marathons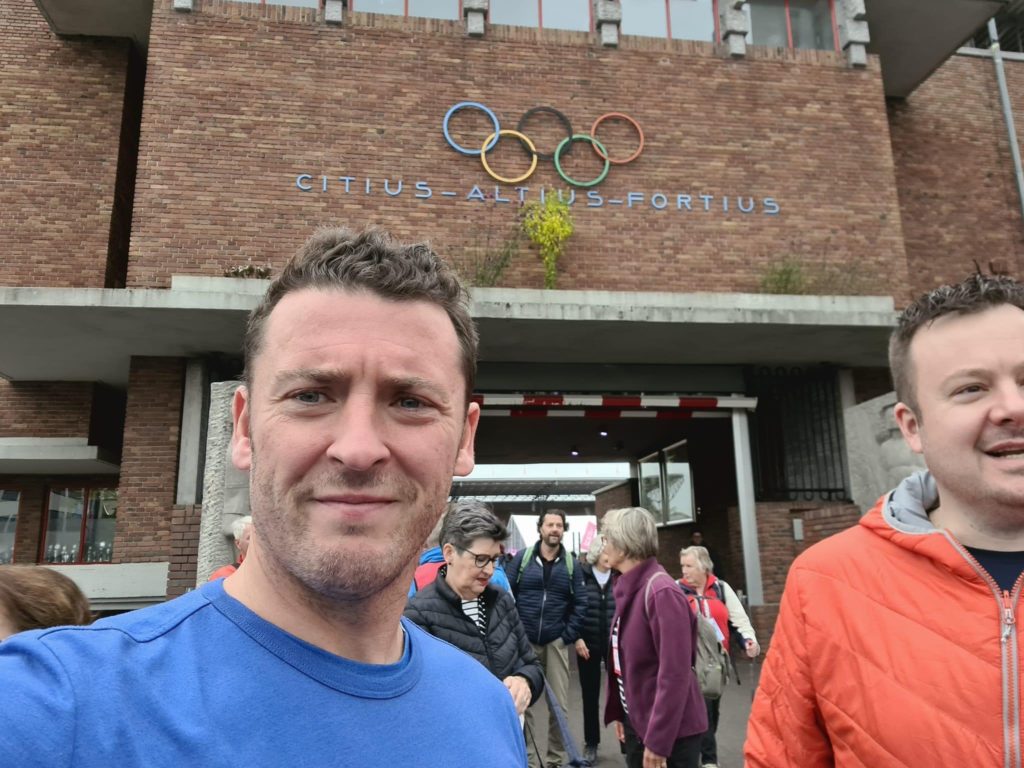 Having completed marathon number 46, 47 and 48 in recent weeks, Dougie Gordon moved to within touching distance of his half century with a gritty effort in the historic Dutch city on Sunday. Despite accumulating a variety of injuries and ailments over the course of his punishing schedule, the endurance specialist completed another strong showing in a time of 3:24:32, but will have to revise his plans for a dream 50th in New York City, the US travel ban scheduled to lift just a couple of days after his intended visit.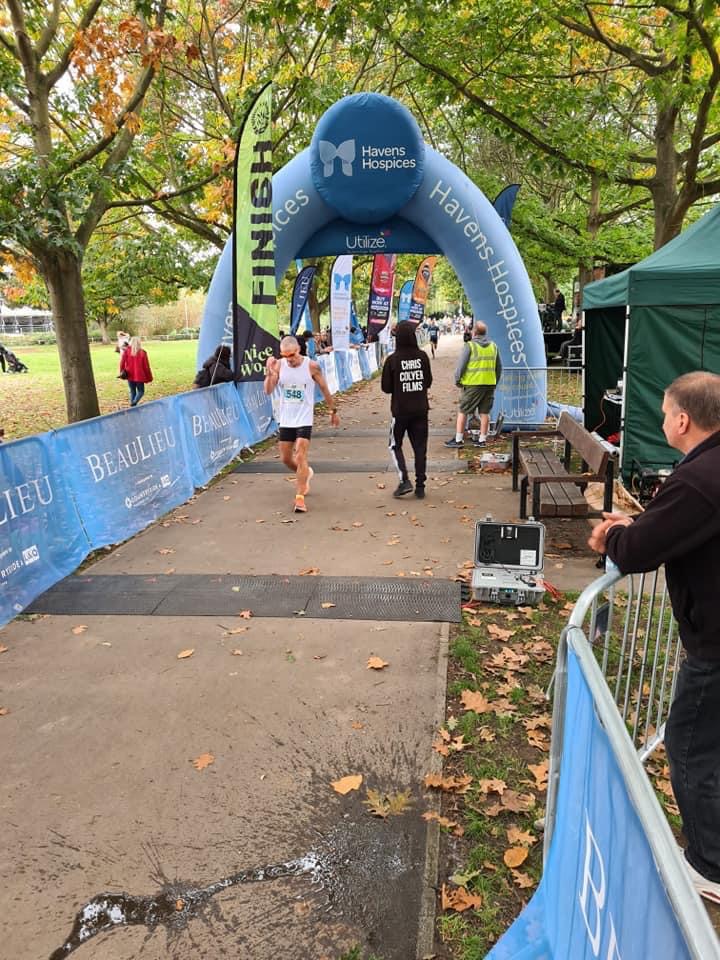 International marathons have been off Darren Hamilton's radar for the past 18 months, but having completed Belfast in a new PB just a couple of weeks ago, he was at it again this past weekend, with another tremendous sub three effort of 2:59:24 at the Chelmsford event in Essex. On this occasion Paul Floyd decided to tag along and moved ever closer to the magical 100 marathons landmark with a fine effort of 3:26:24.