Smith Shield

Having been forced into the realm of virtual racing last year, the Smith Shield returned to it's more traditional format for the 21st edition, on a balmy Monday evening in Castle Park, with Fergus Bevan taking the honours after a hard fought race.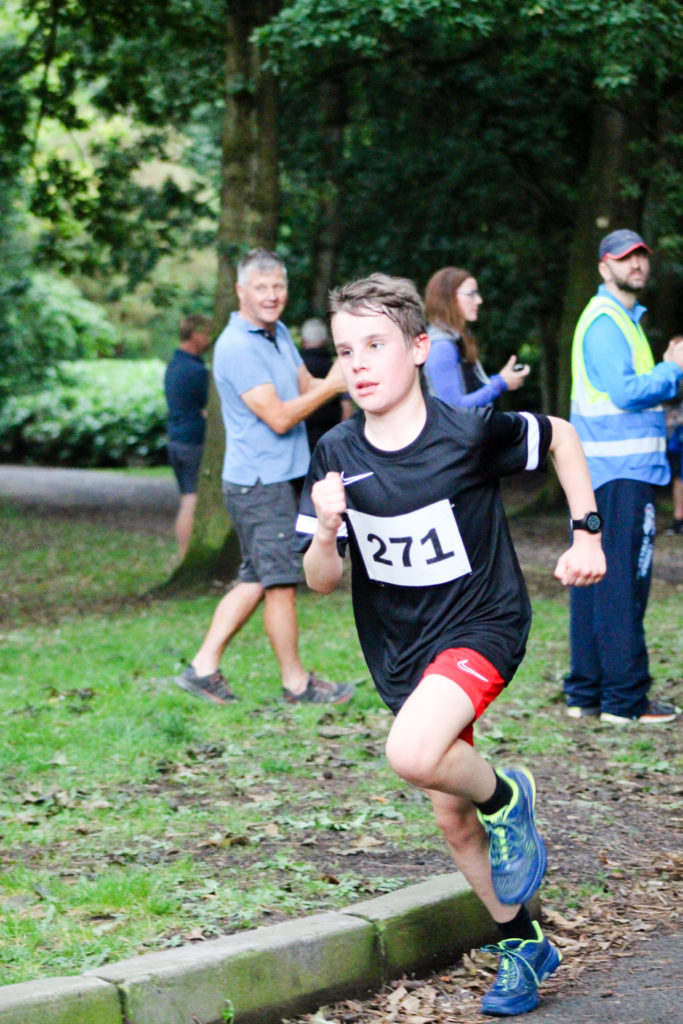 Brian Smith was on hand to present the shield that bears his name, and was quick to offer thanks to Clare Russell and David Seaton for the slick operation of an event that had been previously hosted at Bangor Sportsplex and Crawfordsburn trails, but has more recently found a home over three undulating laps around town hall.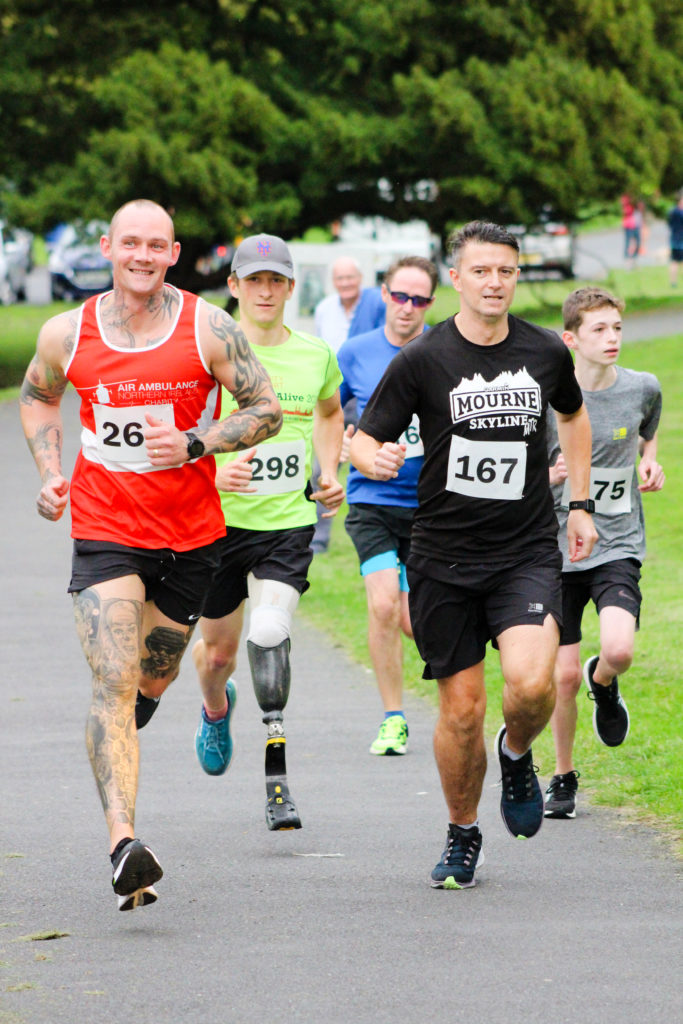 As is customary in club events featuring a handicap timing system, pre run chat revolved around the generosity (or otherwise) of the allotted start time, with light hearted accusations of banditry, but before long the first group were under starters orders, a total of 61 members setting off from the lower car park. Intervals of 60 seconds ensured that the various groups were strung out around the park, but as the field condensed in the latter stages junior member Fergus Bevan emerged as the clear leader, and duly claimed the win with a fine net time of 23:08. Helen Byers celebrated her birthday with second place (and a net time of 22:28), while Tomas Montgomery completed a successful evening for the youth section, taking third place with a net time of 24:03.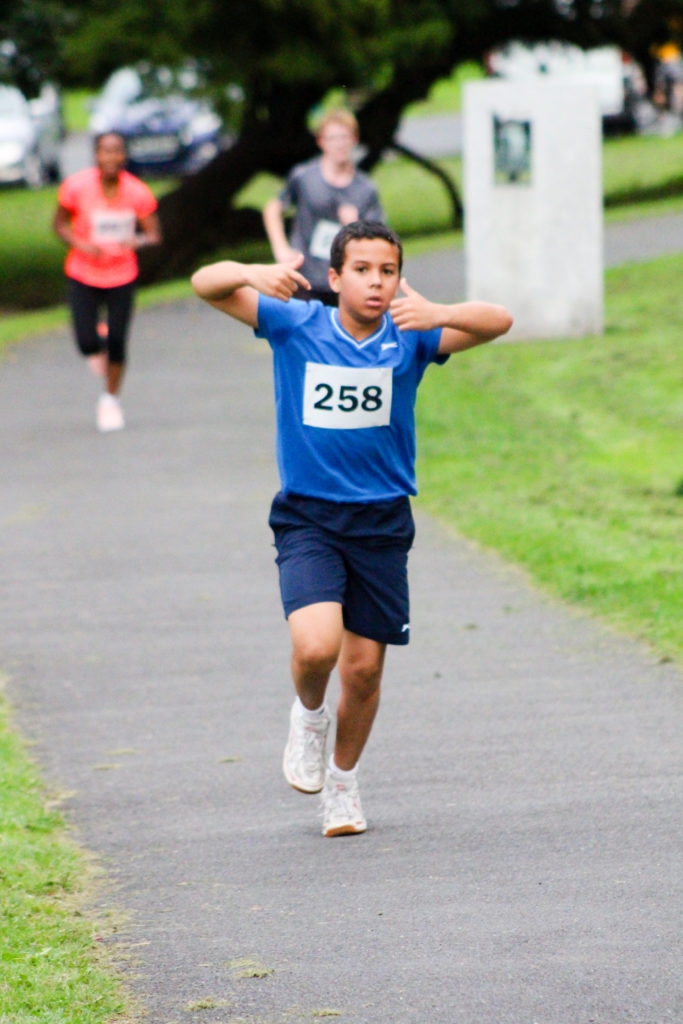 The honour of fastest net time went to Jamie Smyth (17:01), followed by Mark Carberry (17:26) and David Massey (18:51).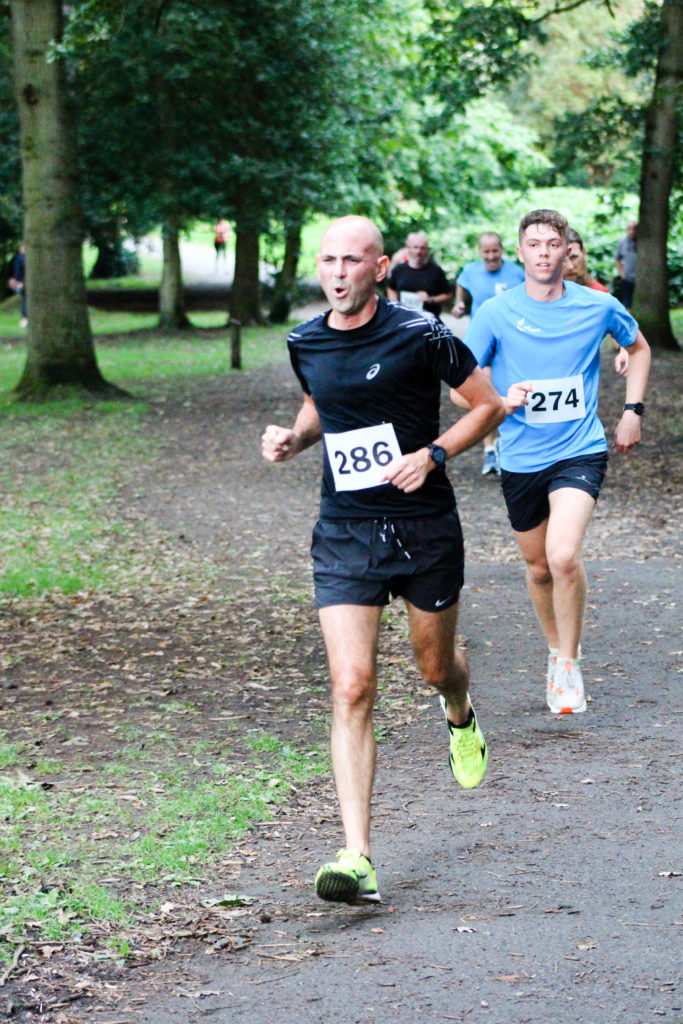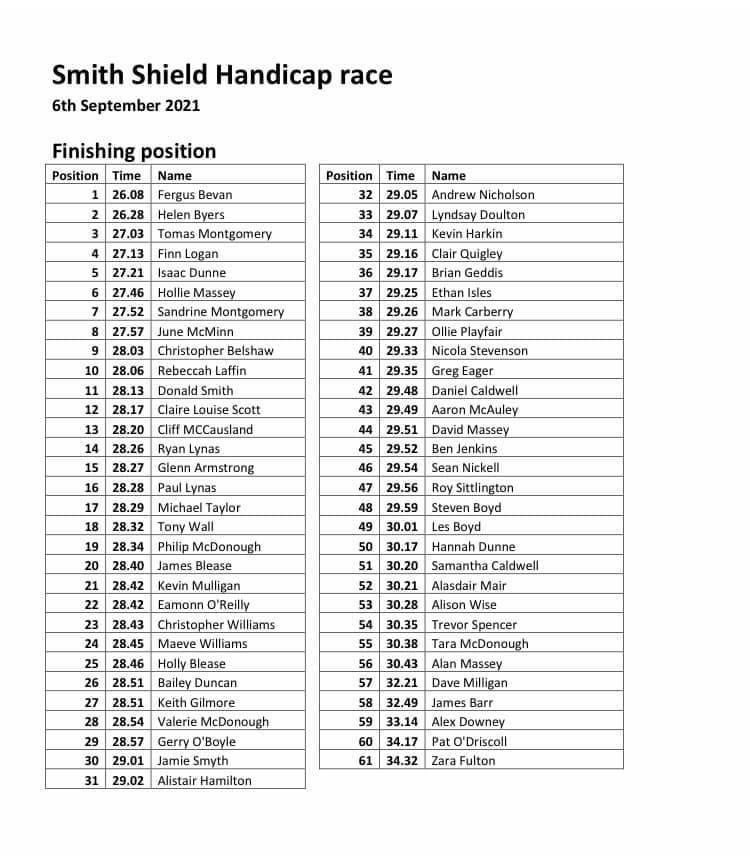 NI Club League & Senior Open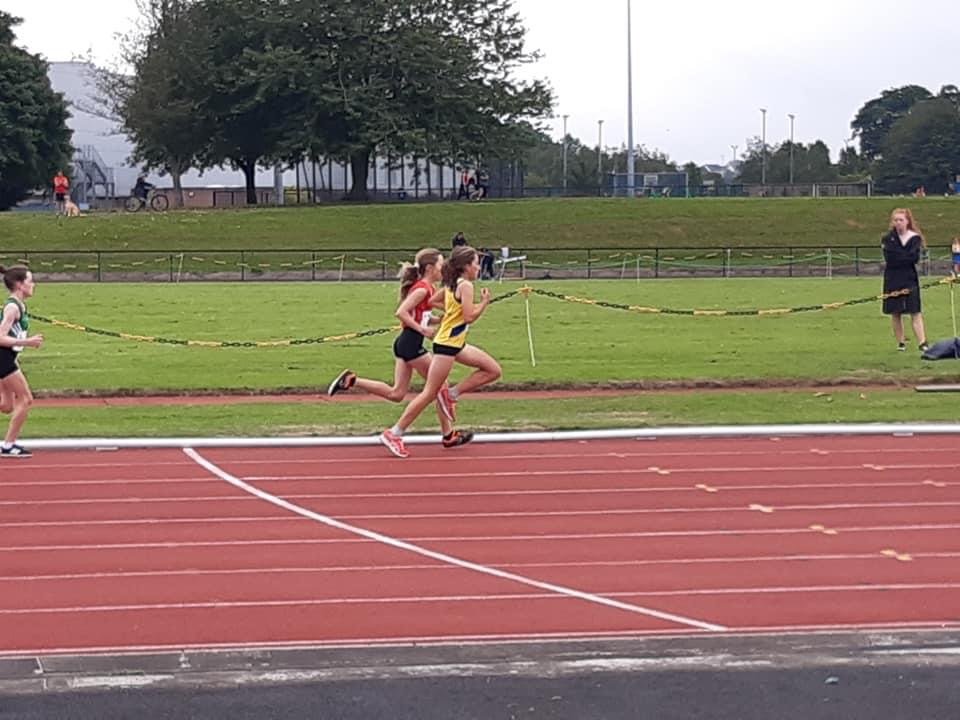 Antrim played host to the final round of the youth league on Saturday with many fine performances from the youth section in pleasant conditions for a track meet.
Holly Blease got proceeding off to a flying start with first place in the U13 1200m 'A' race, Erin Playfair completing a club double with a win in the 'B' race of the same event. Bailey Duncan took fifth in the U13 800m 'A' race, Isaac Dunne was third in the 800m 'B' race, while Becka Laffin was third in the U15 1500m 'A' race and Lauren Cheatley second in the 'B' event. Seb Holley won the U15 shot put and was second in the 1500m, whilst Ethan Constable won the U13 long jump and was fourth in the 100m.
Rachel Gibson (4:40) took first place in the senior 1500m with Katie Moore second in 4:51, while Nick Irvine posted 4:31 in the men's event, a race which also featured Francis Marsh (4:42).
British & Irish U17 & U20 Hill Running Championships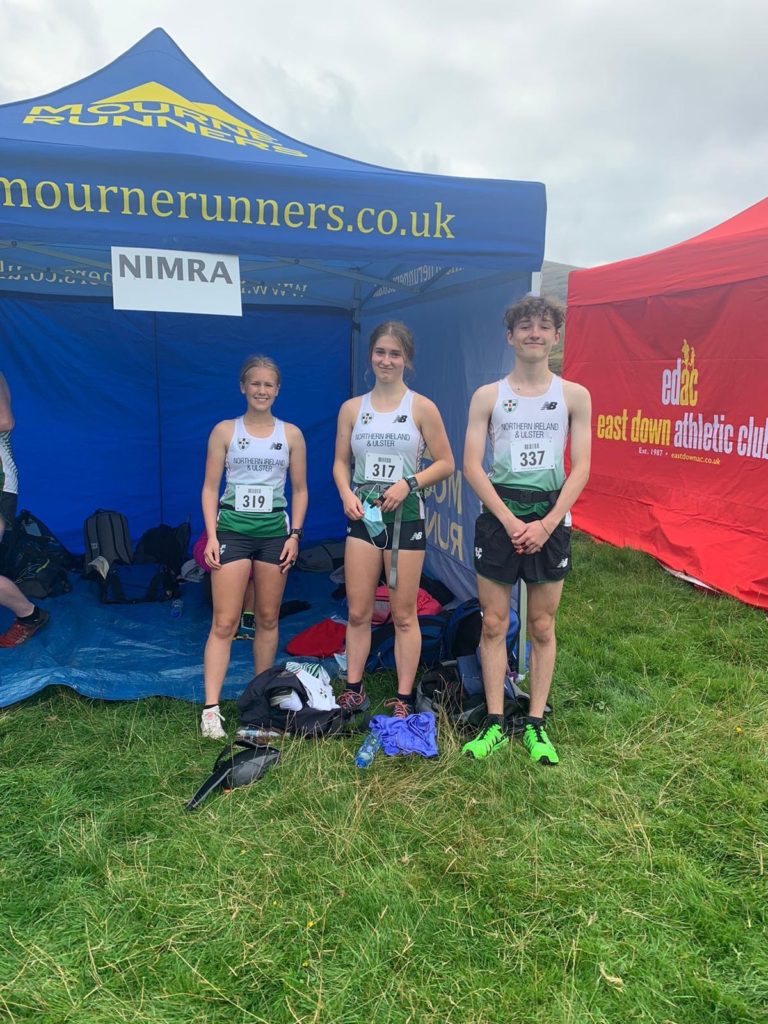 Congratulations to junior members Mac Eager, Lucy Cheatley and Ben Acheson who represented Northern Ireland & Ulster in the British & Irish U17 Mountain Running Championships, hosted in Newcastle, County Down on Saturday. Having qualified after strong runs at the 5k trial on Meelbeg just a few weeks previously, both ladies made further progress in their debut season of mountain running, Cheatley placing a tremendous 12th in 32:25 and Eager finishing a commendable 17th in 34:23. Unfortunately Ben Acheson suffered a sprained ankle around the halfway point of his race, whilst leading the Northern Irish runners, but showed enough to suggest that he has a bright future in the mountains, we wish him a speedy recovery.
Run NI Birthday 5k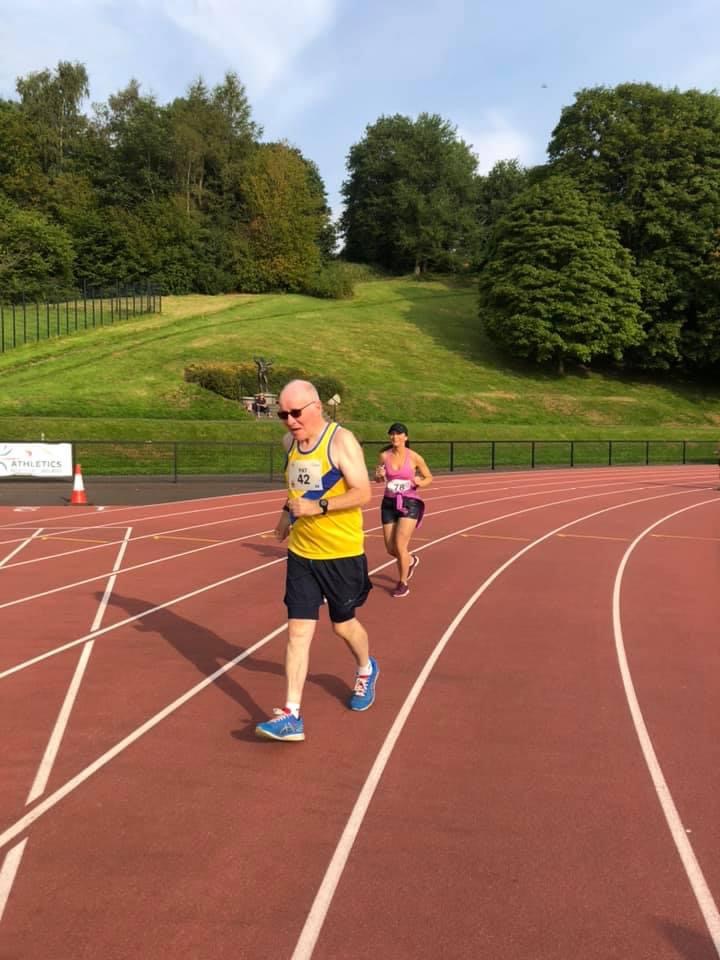 Pat O'Driscoll continued his running tour of perpetual motion with a visit to the Mary Peters track on Sunday, for a 5k route taking in the local trails and an Athletics NI event to mark the centenary of Northern Ireland. A centurion himself (in the field of half marathons) Pat dropped down to the 5k distance on this occasion and glided around the course in 31:39(36th overall).

Ulster Schools Team for Interprovincial Games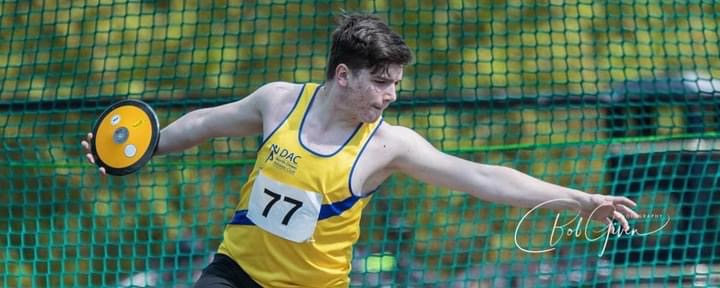 Congratulations to the six North Down members who have been selected to represent NI & Ulster at the Morton Stadium in Santry on Saturday 11th September.
Lucy Cheatley – 1500m S/C
Beth Hammond – Shot
Niamh Fenlon – Shot
Morgan Wilson- Javelin & Pole Vault
Callum Spain – Discus
Charlie Lawden – Javelin