Belfast Half Marathon
With a flat course and lots of PB potential, the Belfast Half enticed at least 33 North Down members to line up amongst a field of over 4000, for a one lap route encompassing all sides of the city.
After the recent mild weather a drop in temperature was welcomed by the runners, however the torrential rain that greeted the masses at the start line was less of a positive, but regardless of the conditions there were plenty of fast times and much to celebrate.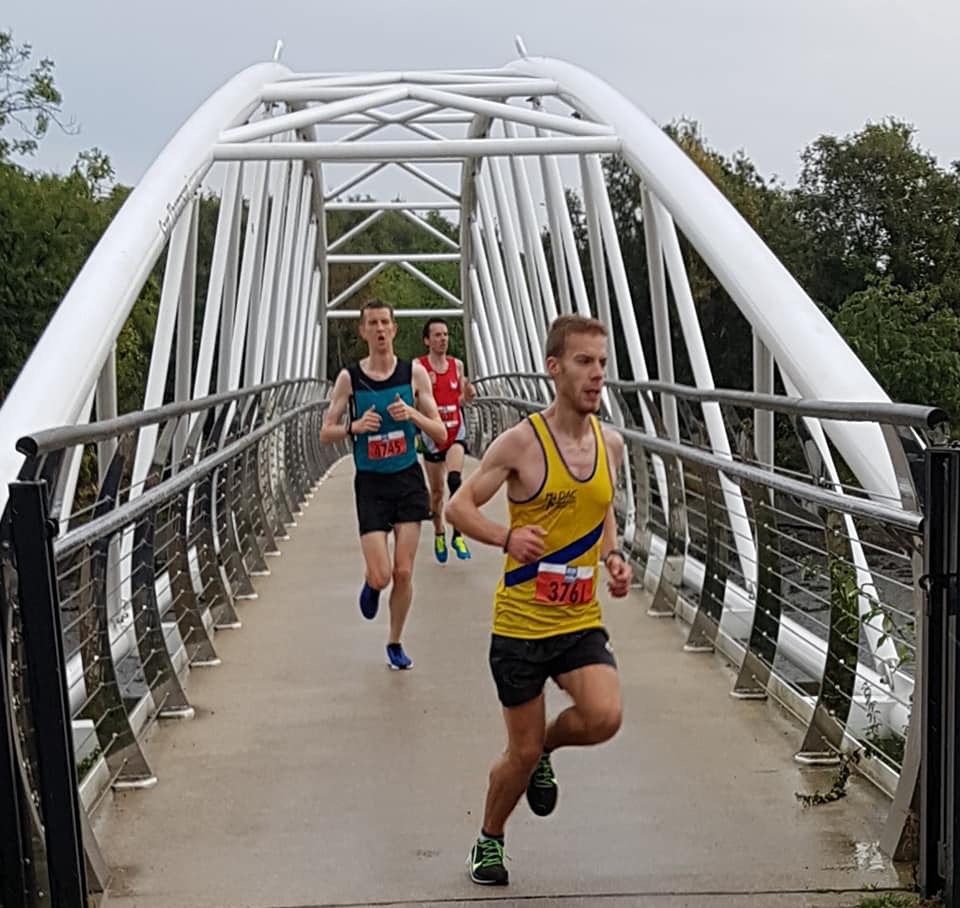 Jack Bradshaw was first club member across the line, his time of 1:15:13 a new PB and good enough for an outstanding 20th place. Making a welcome return to club colours, Michael Boyd ran a huge negative split to finish with a time of 1:25:21, whilst Eamonn O'Reilly continued his return to form by posting 1:25:50. Despite a fine effort which placed her 18th in the ladies race, Fiona McQuillan just missed out on a PB in recording 1:27:30, Simon Boyle finished a short distance behind in 1:28:40, whilst Steven Donegan claimed a new best in 1:29:18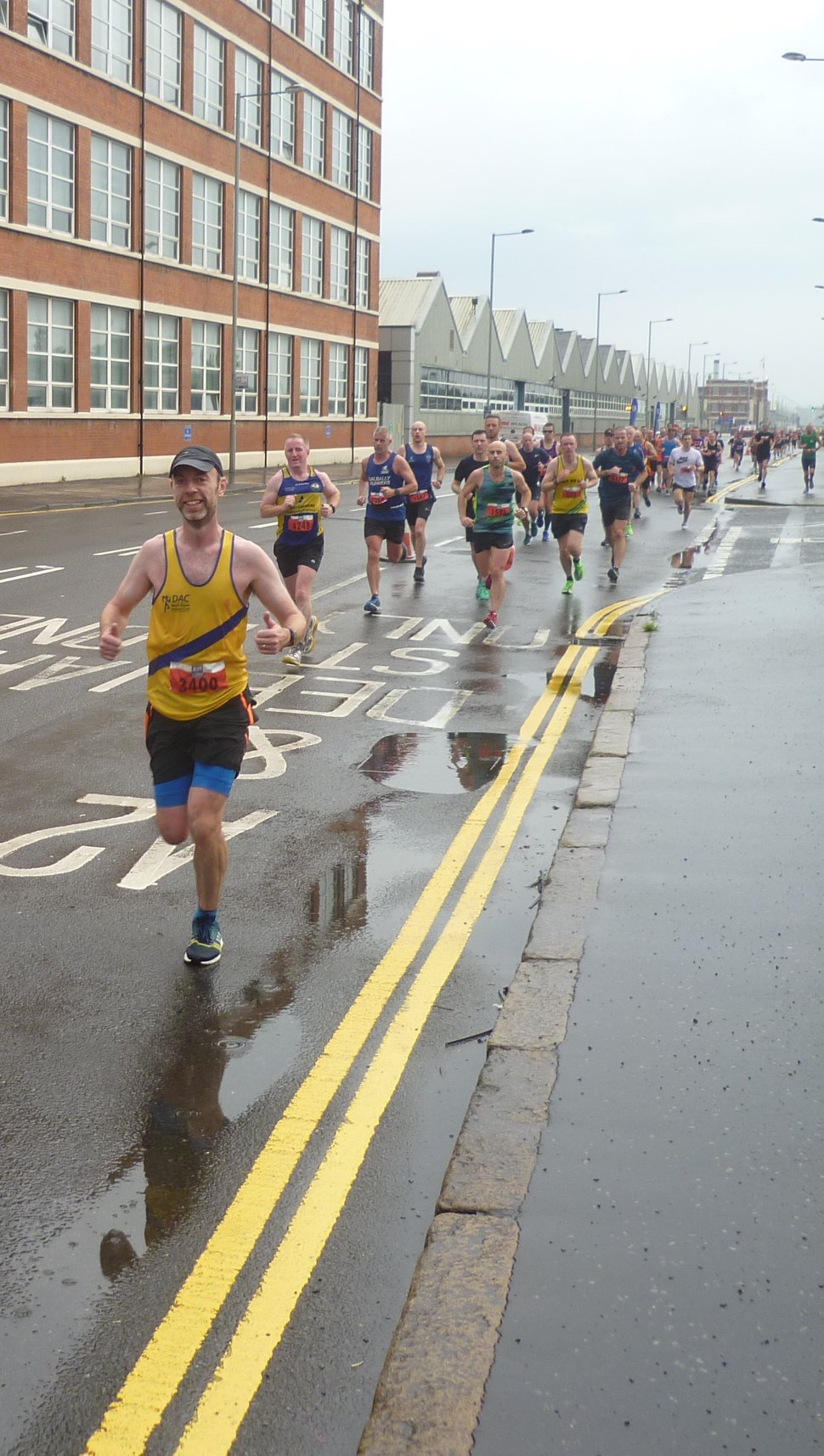 Steve Wise (1:29:38) was an impressive 4th in his age category, while Andrew Muir continued the build up towards the Dublin marathon by clocking 1:30:23. Neil O'Driscoll ran a solid 1:32:32, just ahead of Philip Mulligan (1:32:48), while Jonny McGrath posted 1:34:28. Noel Eager (1:35:15) lead home a cluster of North Down athletes including Christopher Ballantine (1:35:36) and Keith Gilmore (1:35:49), while Claire Scott claimed a fabulous new PB of 1:37:28.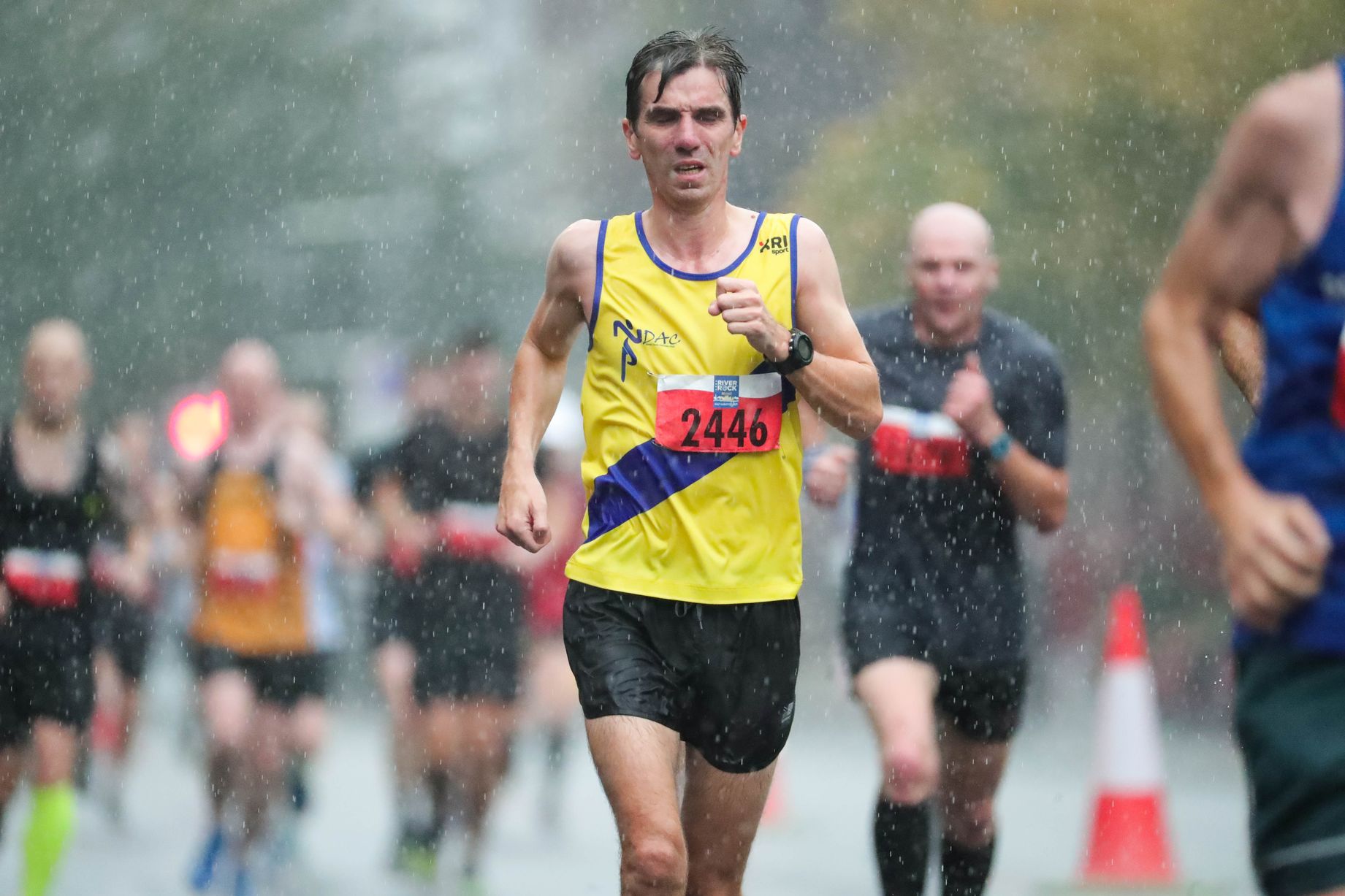 Valerie McDonough (1:38:11) recorded her fastest half marathon in a couple of years, to finish just ahead of Robert Eadie (1:38:36) and Kevin Mulligan (1:39:19), with Matt Ormesher (1:40:51) and Tom Agnew (1:40:59) close behind.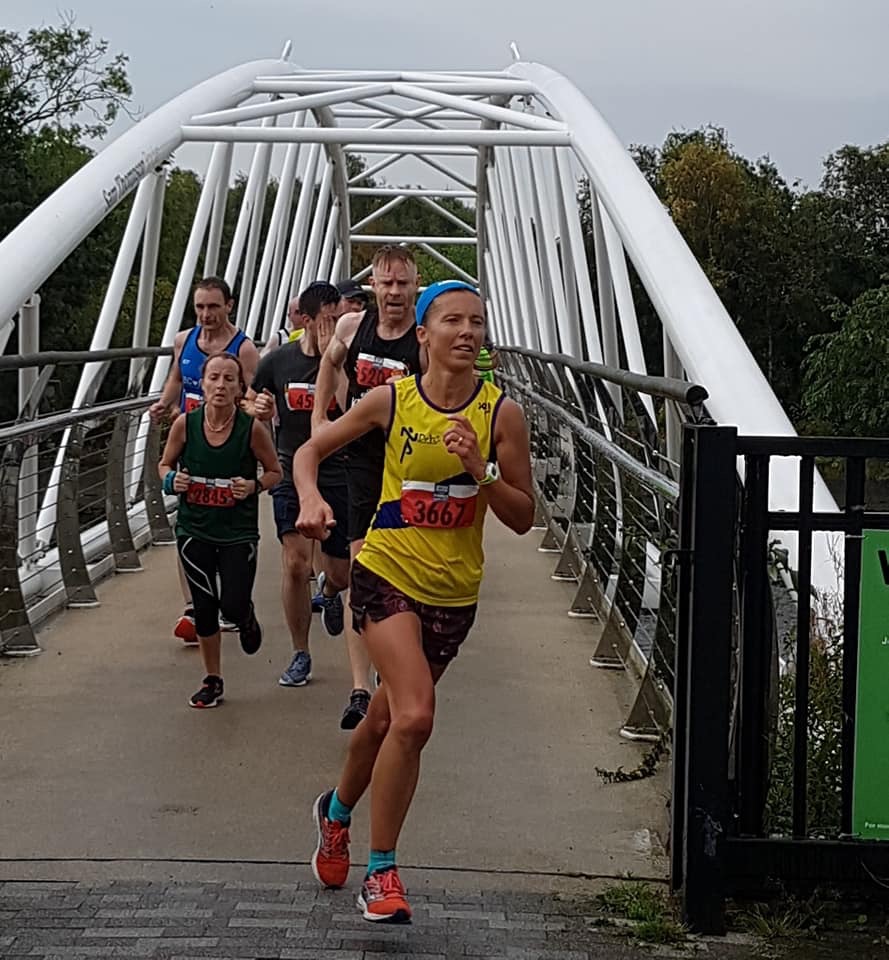 Despite a painful fall in the early stages, Pamela Phillips (1:42:55) had more than enough character to dust herself off and see the race through, whilst Matthew Strutt (1:44:31), Susan Spence (1:45:06) and Cliff McCausland (1:47:41) will all reflect on a good day at the office.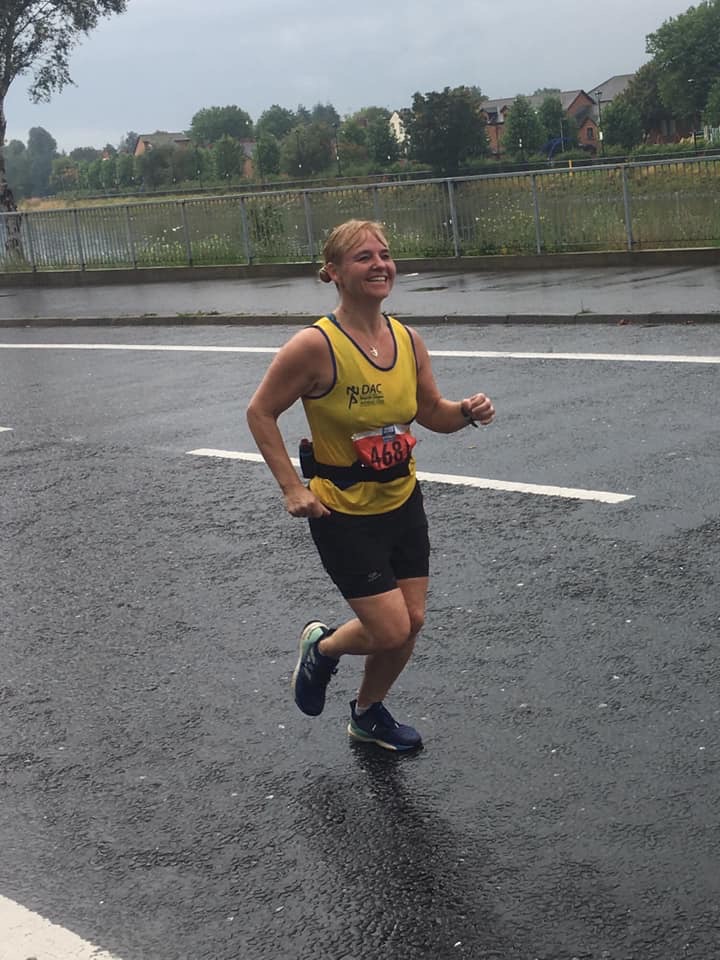 Nicola Ingram posted 1:52:41, Jamie Stevenson ran a huge negative split to claim a new PB of 1:54:47, whilst Michael Roberts recorded 1:54:49 and Katherine McGuigan (1:55:07), just edged Kieran McGuigan (1:58:58), with both comfortably under the two hour barrier. Phillipa Watson (2:01:16) was just the other side of that mark, with Nicola Stevenson recording 2:11:06 and Pat O'Driscoll claiming his fastest half in recent times, with a clocking of 2:37:25.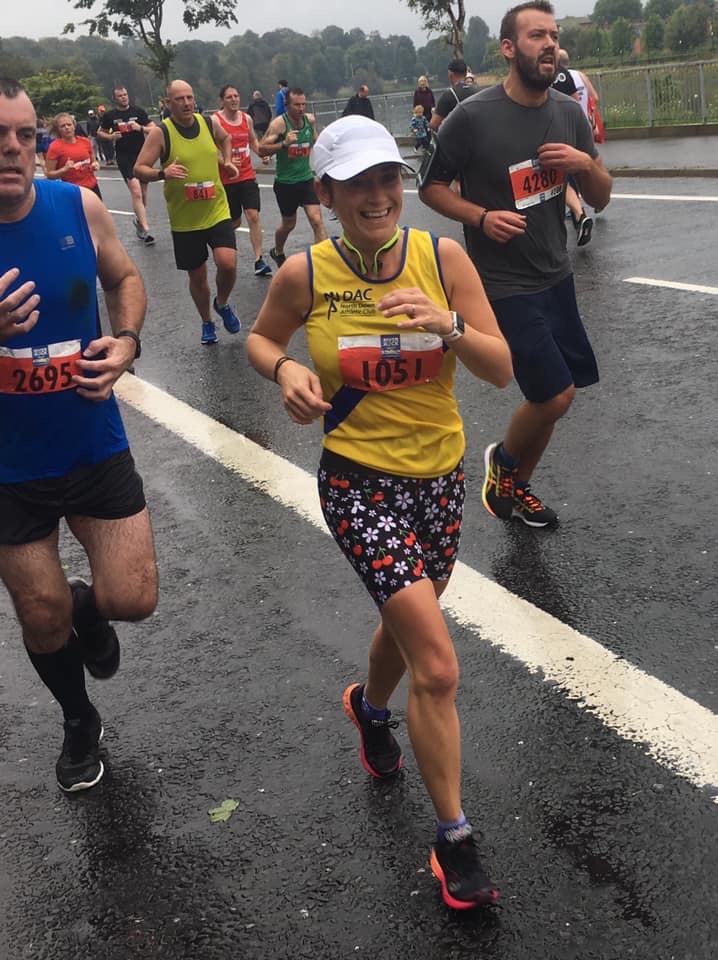 Belfast Half Marathon – Results
Mountain Running Championships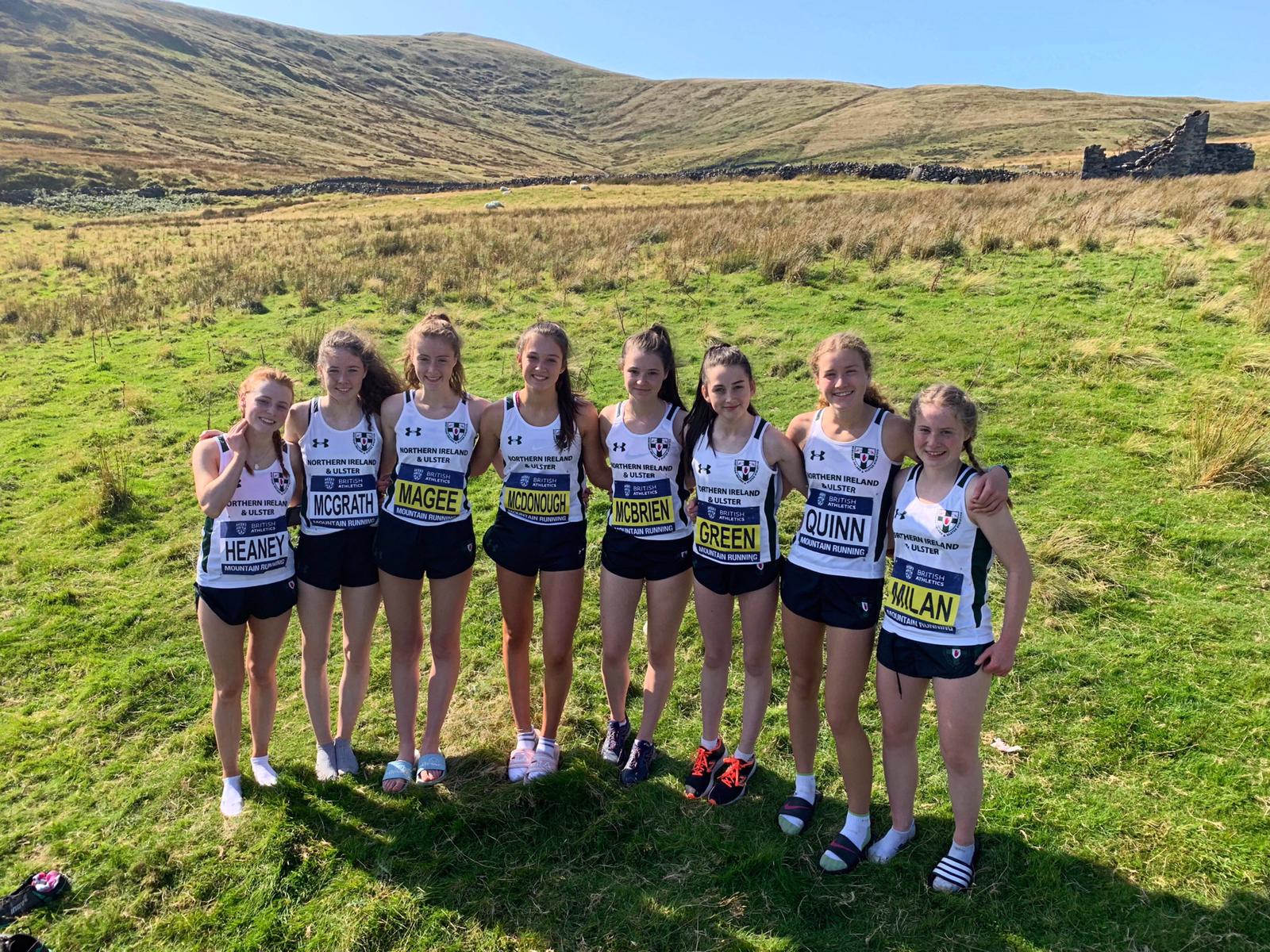 Congratulations to Tara McDonough and Amelia Tyler for representing North Down on the NI & Ulster girls U17 team who competed at the British & Irish Mountain Running Championships in Llanberis, Wales on Saturday.
With 447m of ascent and 554m descent over 7.1 kms in the unseasonably warm weather, it was a tough run for both girls, but with another year at under 17 level, both girls gained valuable experience and competed well in their age group. The girls would like to thank club coach Francis Marsh and NIMRA junior coach Phil Hodge.