Sweltering summer days at the Mary Peters Track are a distant memory, the cross country season is just around the corner, but before we all dust off our muddy running spikes the road running season edges towards its traditional conclusion, with a late September trip to North Down and the Bangor 10k. The ever popular event, hosted in association with George Best Belfast City Airport, returns this Saturday after a three year Covid enforced absence and will resume it's status as the N.I. & Ulster championship race, with the cream of local talent expected to descend on Castle Park for a 10am start.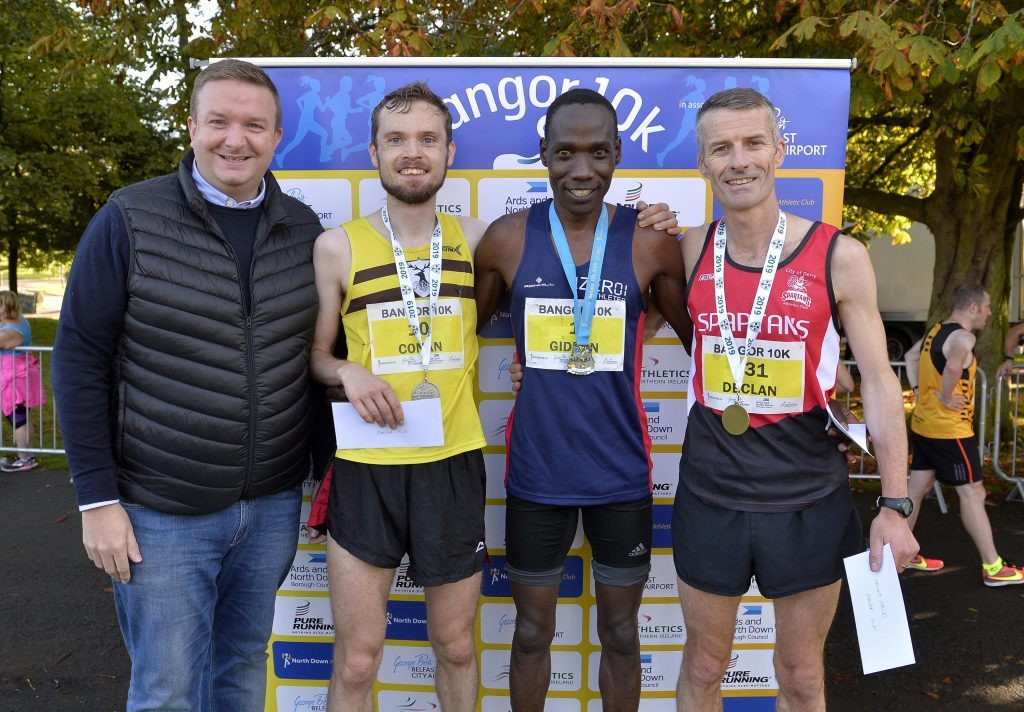 Conan McCaughey, Gideon Kimosop & Declan Reed
Having completed a hat trick of victories in 2019, Gideon Kipsang Kimosop will again start as favourite, especially after proving his form with recent victories at the Waterside (1:07:19) and Belfast (1:06:59) half marathons. Times of 30:02, 30:21 and 30:15 on his most recent visits to Bangor suggest the flying Kenyan will be looking to put pressure on the elusive 30 minute barrier, but he will face some stiff competition from a host of local athletes, in a stacked field befitting of the national and provincial championship.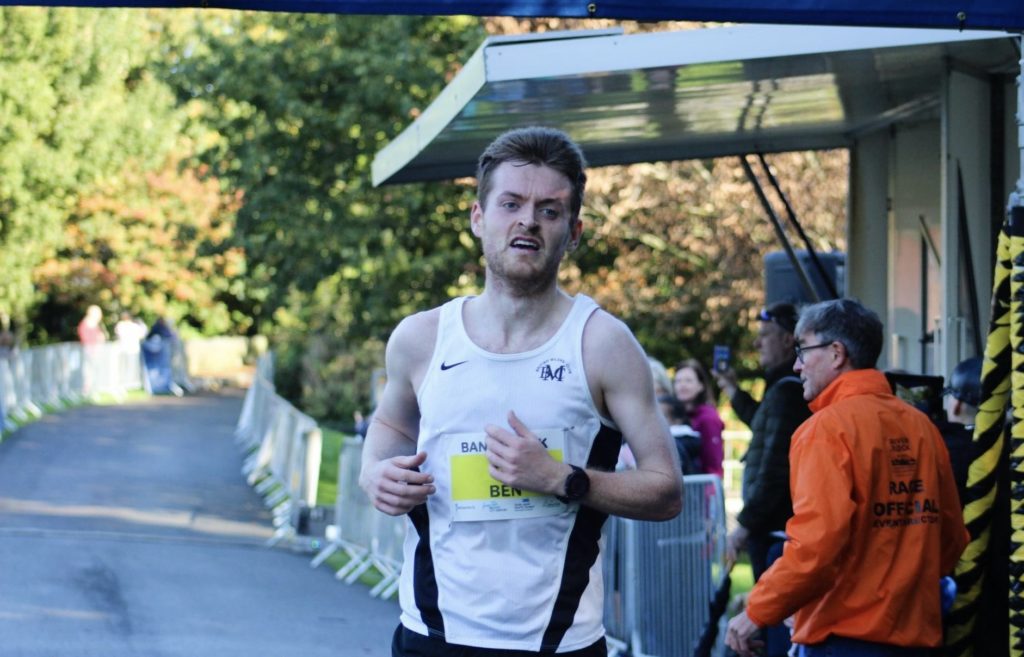 Ben Branagh
As ever, the entry list will chop and change right up until the hour before the race, with last minute entries and cry offs perhaps influencing the leading pack, but one athlete sure to be involved at the sharp end of proceedings is Ben Branagh, the St Malachy's man looking to improve on a sixth place finish back in 2019. Later that year the former San Jose State athlete dipped under 30 minutes at the Leeds Abbey Dash (subsequently declared 23m short), but was not to be denied, and finally bagged his sub 30 at the Titanic Festival of Running late last year (29:39). A 5k road PB in London (13:58) and a recent win at the Carlingford 5k (14:23) suggest that he'll be in the mix as the leaders enter the closing stages along College Avenue and Hamilton Road.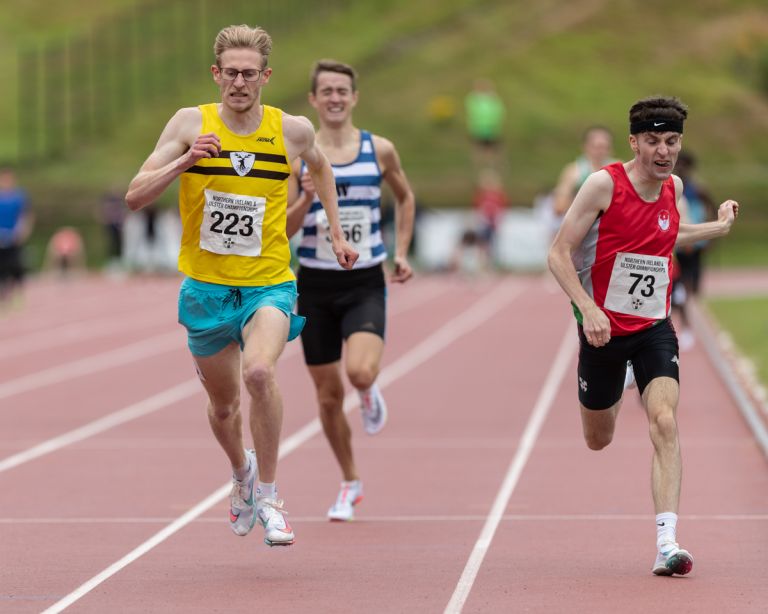 Andrew Milligan
The Leeds Abbey Dash was a happier hunting ground for Conan McCaughey, the North Belfast Harrier clinching a 10k PB over a regulation course in 2021, and that fine run of form appears to have been maintained throughout the year, gold at the NI & Ulster cross country championship in January, followed recently by first place at the Ballinamore 10k, in 30:54. McCaughey's club mate, Andrew Milligan could also be one to watch, the former Durham University student building on a PB at the 2021 Seeley Cup (30:56), with wins at the Ulster Intermediate and Stormont cross country races in the early 2022, before embarking on a highly successful track season, which has seen him set new marks at 1500m (3:43.65), Mile (4:02.29) and 5000 (14:39.42).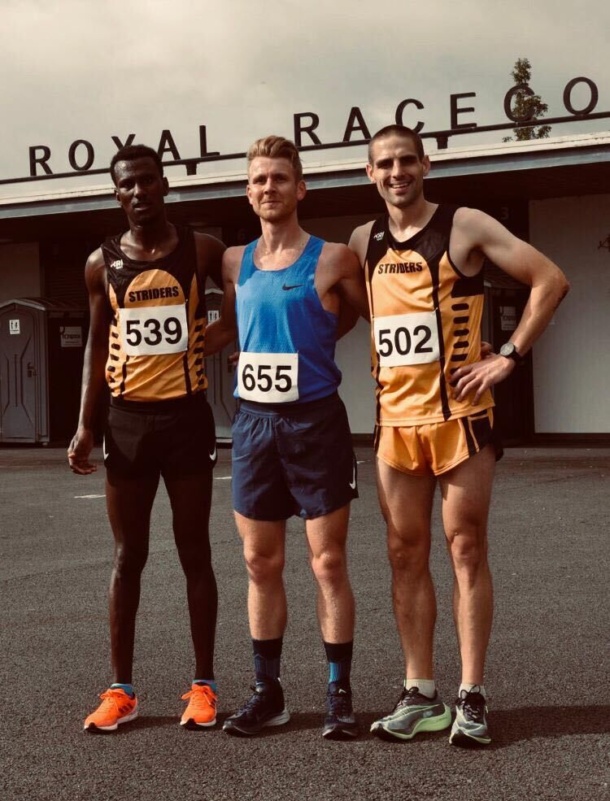 Eskander Tukri, Andrew Annett and John Craig
In a field of impressive depth, Eskander Tukri (Annadale) will undoubtably have a part to play, podium finishes at Seeley (30:23), Titanic Festival (30:00) and most recently, Newell (30:42) suggesting he'll be amongst the front runners, most likely in the company of Andrew Annett (Mourne Runners), who recently clocked 30:46 at the Dunshaughlin 10k, and John Craig (Annadale), another to follow up a Seeley PB (30:23) with a tremendous track season, the highlight of which was undoubtedly a silver medal in the 1500m at the British Masters Championships in June.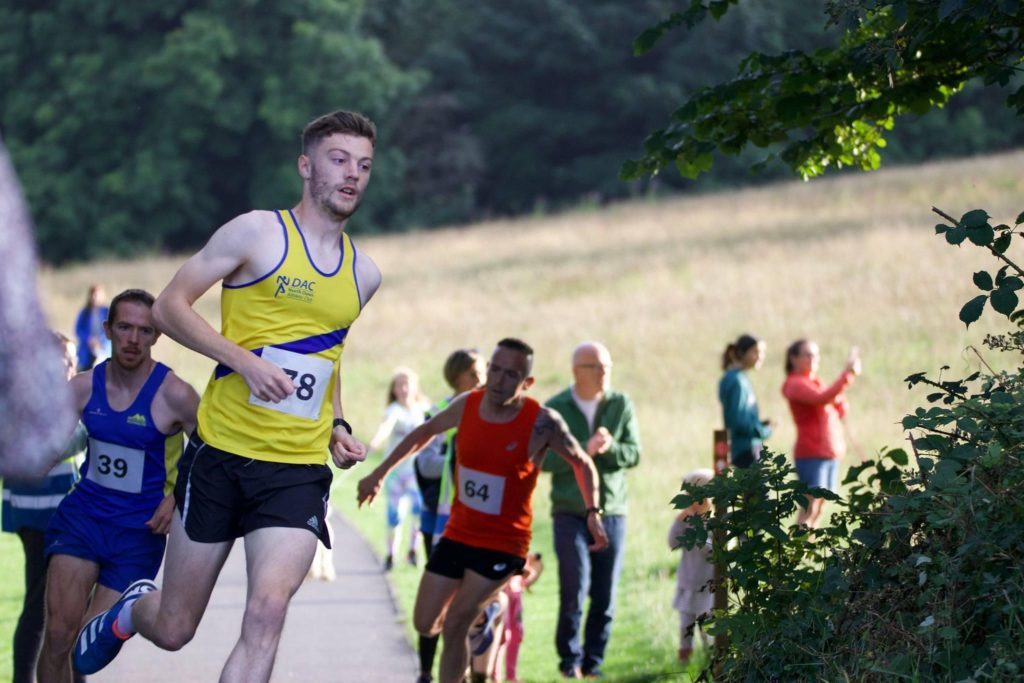 Craig McMeechan
Fresh from the Great North Run (67:54), and with a 10k PB of 30:11 set in 2019, Eoghan Totten will be looking to influence proceedings, as will club mate Patrick McNiff (PB 31:26), who ran strongly at the last Bangor 10k for a top ten finish, and recently claimed the course record at Castlewellan parkrun (15:22). Having destroyed the record at the notoriously twisty Bangor parkrun (15:20) just last weekend, Craig McMeechan (PB 31:12) will only have to navigate one short finishing straight when he next enters Ward Park, and will carry the hopes of the host club, especially after an outstanding track season, including PB's across the board from 1500m (3:51.14) to 5000 (14:33.28).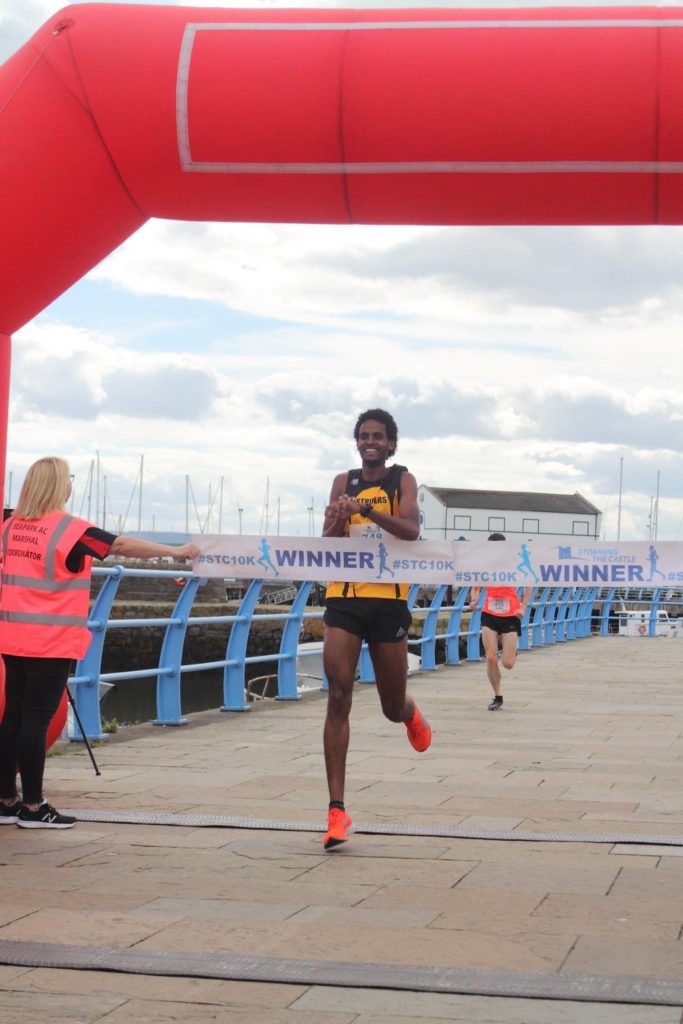 Brhane Gebrehane
Brhane Gebrehane (Annadale) has also been in fine form recently, claiming wins at both Storming the Castle (32:09) and Laganside (31:31), the latter a 10k PB, and with able support from the likes of Owen Carleton, Ed Cooke, Mark McCaffrey and Brandon McKeown it would appear that the team prize could be within the grasp of the black and gold vests. North Belfast Harriers should be their main challengers, with Peter McGarry, Gareth Lyons and Peter Donnelly likely to provide excellent support to the aforementioned McCaughey and Milligan, however any last minute additions to the St Malachy's duo of Branagh and Tony McCambridge, or additional back up to Mark Grennan and the Letterkenny contingent could influence the final podium positions. The North Down trio of Jamie Budde, Dale Murray and Gareth Watton recently claimed the top spots at the Ards Half and will harbour realistic ambitions of combining with McMeechan for a team medal, while Francis Marsh, Jamie McMeechan, Ricky Jordan and Ben Caughers are likely to be there or there abouts as well.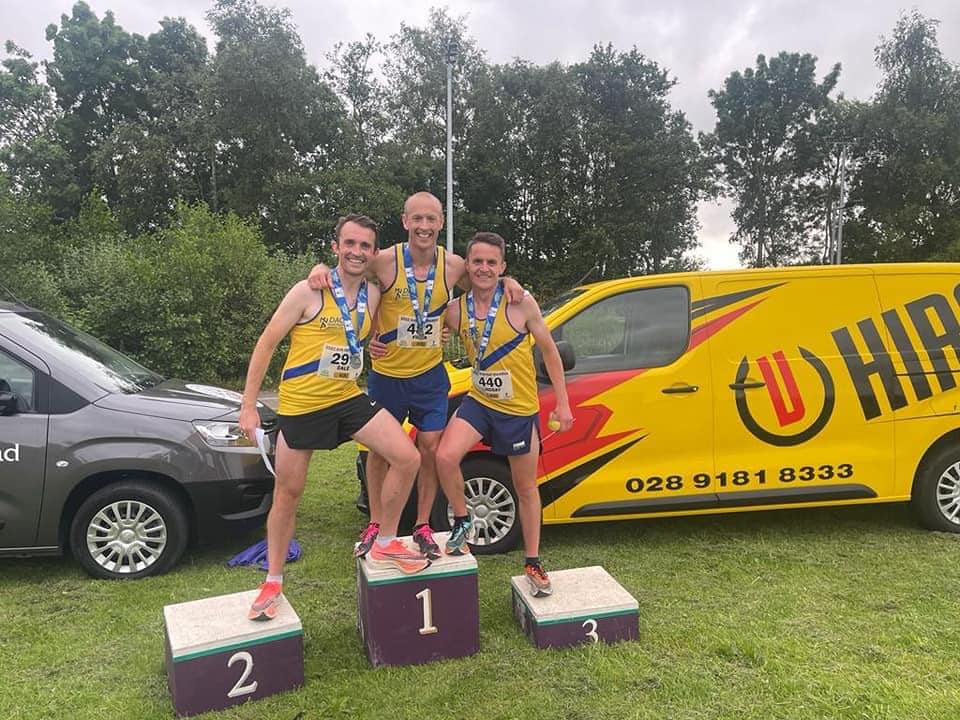 Dale Murray, Jamie Budde & Gareth Watton
Others to finish well up the field on an individual basis could include Garry Morrow (Willowfield), Gary Slevin (Foyle Valley), Stuart Farmer (Fulham AC) and Andrew Ferguson (Corstorphine AC). David Spalding (Ballydrain) claimed the honours at the Portaferry 10k recently and has been breaking new ground, Jordan Herron (Larne) and Richard Curry (East Antrim AC) both picked up 10k PB's at Storming the Castle in Carrick, while Oliver Cook (PACE) and Stuart Wilson (Victoria Park & Connswater) will be expected the lead the charge for their respective teams.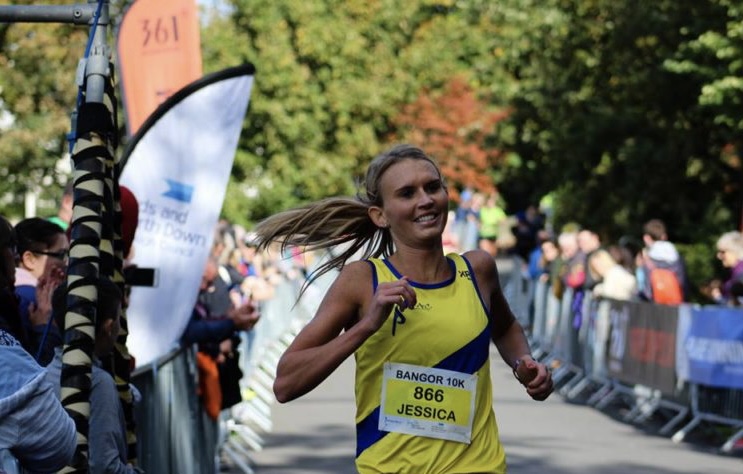 Jessica Craig
The host club will have reason to be optimistic for the ladies race, in which Jessica Craig will hope to repeat her 2018 victory, but with plenty of high calibre opposition, the Bangor lady will have to be at her best to take the honours. Wins at the Coleraine Campus 5k (16:28 PB), Comber 10k (34:36) and Walled City 10 Miler (56:53) along with a recent 10k PB of 33:59 indicate that Craig has been in excellent form, but in Natasha Adams (Letterkenny) she will have a familiar rival, and if their last meeting is anything to go by, the battle for the ladies race could be the highlight of the day. On that last occasion Craig and Adams were two of four ladies to dip under 17 minutes at the Buncrana 5k, the former claiming second place in 16:31, with the latter posting an Irish F45 record in 16:38 (3rd), the Donegal athlete also taking wins at the North West 10k (34:41) and most recently at the Danny McDaid 15k (52:57).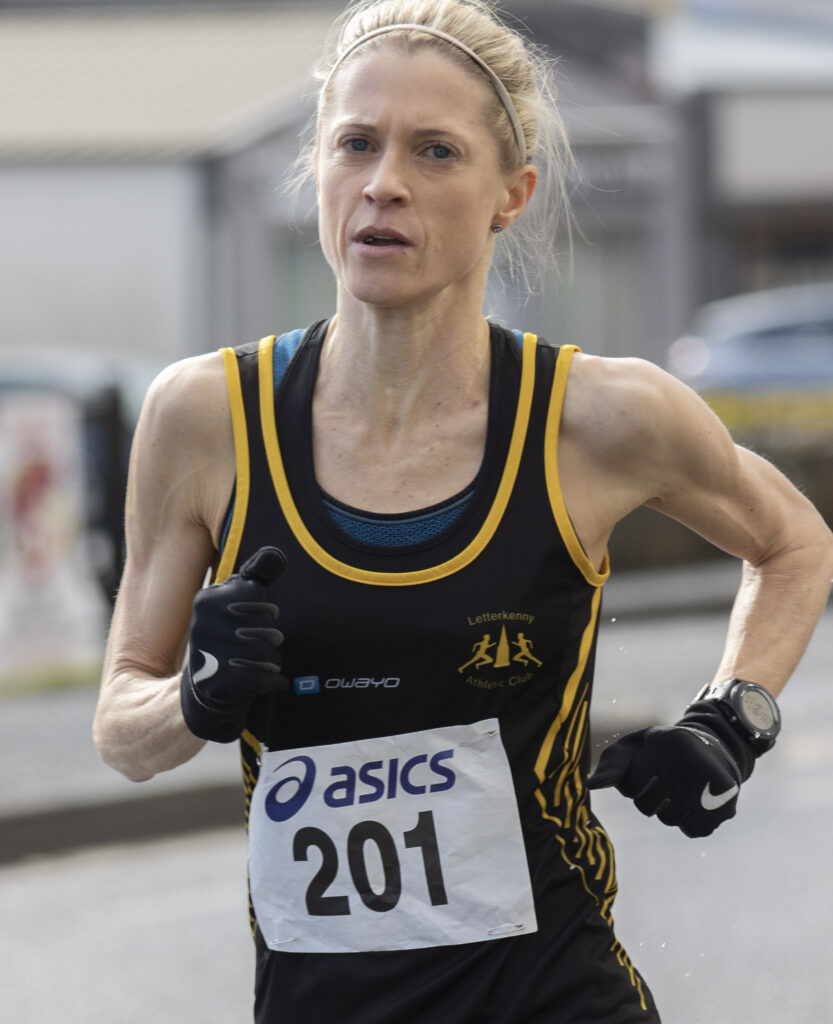 Natasha Adams
Sarahjane Cooke (Annadale) was another to cash in on the fast track at Leeds last October, and claimed a new 10k PB of 35:18. She has subsequently followed that up this year with wins at the Ards Half (84:55) and Larne 10 Miler (59:25) and will be confident of being in contention towards the business end of the race. Others to be involved in the battle for podium positions will undoubtedly include Gladys Ganiel, winner of the most recent Belfast Marathon in 2:43:47 and a previous holder of the Bangor 10k crown, having clocked 36:49 to take the title back in 2012, whilst the likes of Hazel Parker (Jog Lisburn), Amanda Perry (Ballydrain) and Mary Slocum (Ward Park Runners) will all be expected to run to their usual high standards.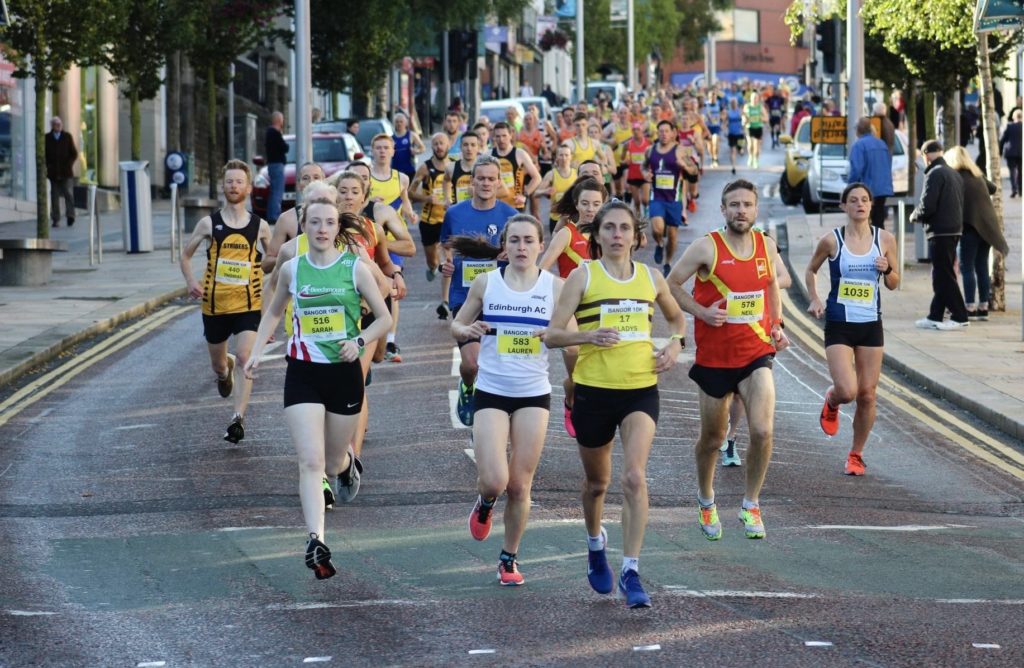 Gladys Ganiel
It seems likely that Leanne Gibson (Victoria Park & Connswater) will be in contention on an individual basis, however, the bronze medallist at last weekends Belfast half will also lead the charge for her club, with the likes of Sile Brennan, Jenny Black and Claire Connnor primed to contribute towards a strong challenge in the team event. Barring late entries from other clubs, their main competitors could be North Down, for whom Irish triathlete Erin McConnell has made significant progress recently, with support coming from a huge yellow and blue contingent of almost one hundred club members, amongst whom Clair Quigley, Lindsay Doulton, Lisa Tomalin and Cara Jeffrey will be hoping to continue their recent good form.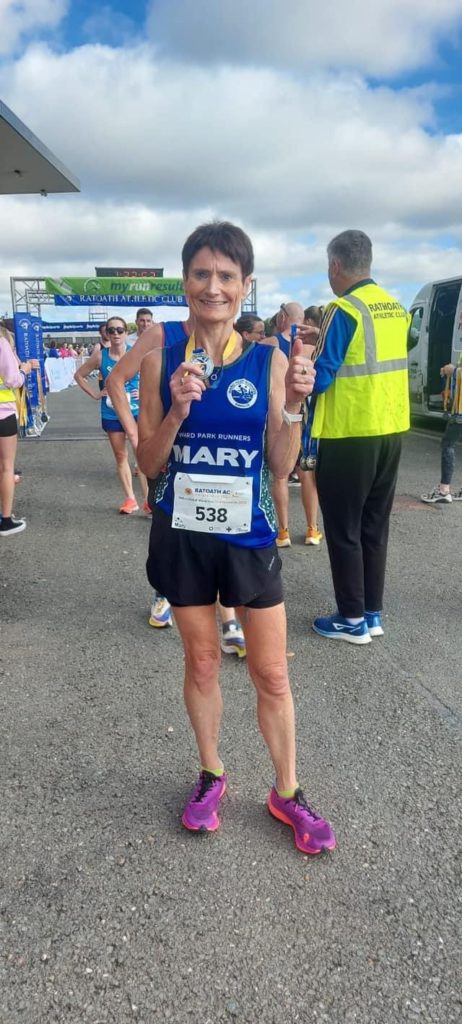 Mary Slocum
There will, of course, be all to play for throughout the field, with age category prizes and ranking points going towards the latest round of the Cinema Coffee 10k series, an age graded competition currently led by Mary Slocum (Ward Park Runners), Francis Marsh (North Down) and Norman Mawhinney (Scrabo), all of whom can be expected to show the way for huge numbers of entrants from their respective clubs. Each will be expected to dominate their age categories and push towards 90% age graded efforts, as the 10k series reaches race 11 of a scheduled 15. In the team participation rankings of the same competition, Scrabo Striders will look to continue their dominance, with more than 50 members signed up, while Ward Park may make up some ground, with 73 runners currently registered to toe the line.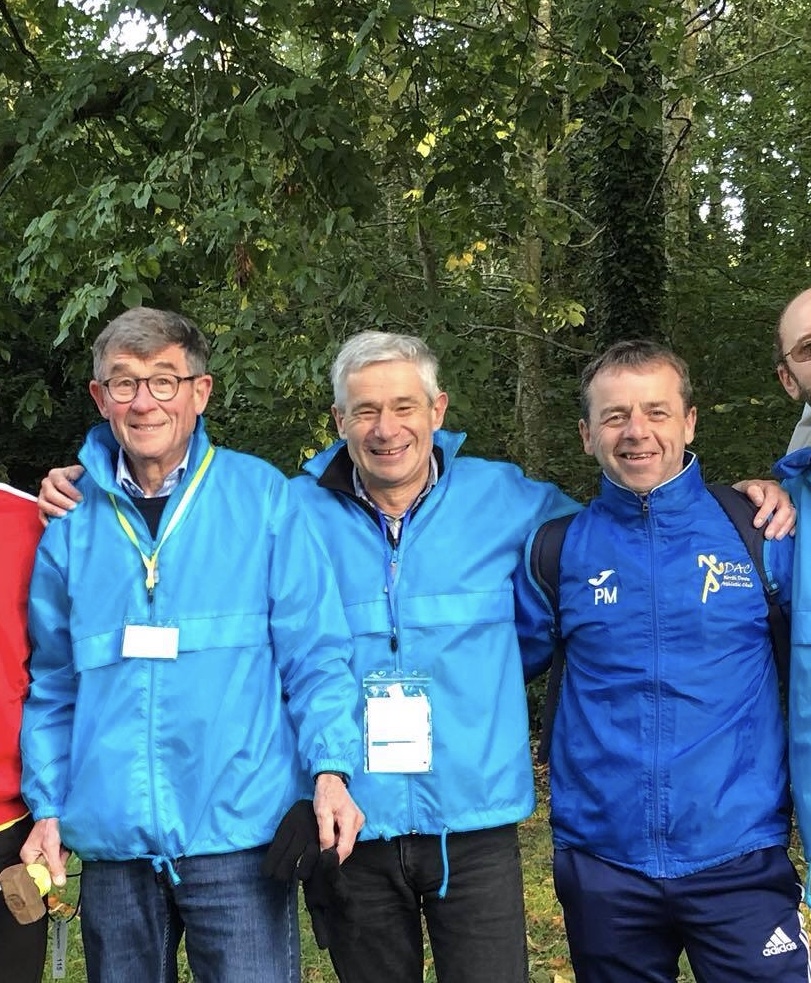 In anticipation of race day, North Down AC President, David Seaton stated "I'd like to welcome one and all to Bangor city for the upcoming NI & Ulster 10k Championships, and wish you the best of luck. We are all very much looking forward to a morning of competitive action and post race hospitality for which our great sport is well known. I'd also like to take this opportunity to thank everyone involved in the organisation of the event, and to acknowledge the George Best Belfast City Airport for their ongoing sponsorship."