National Title for Rachel McCann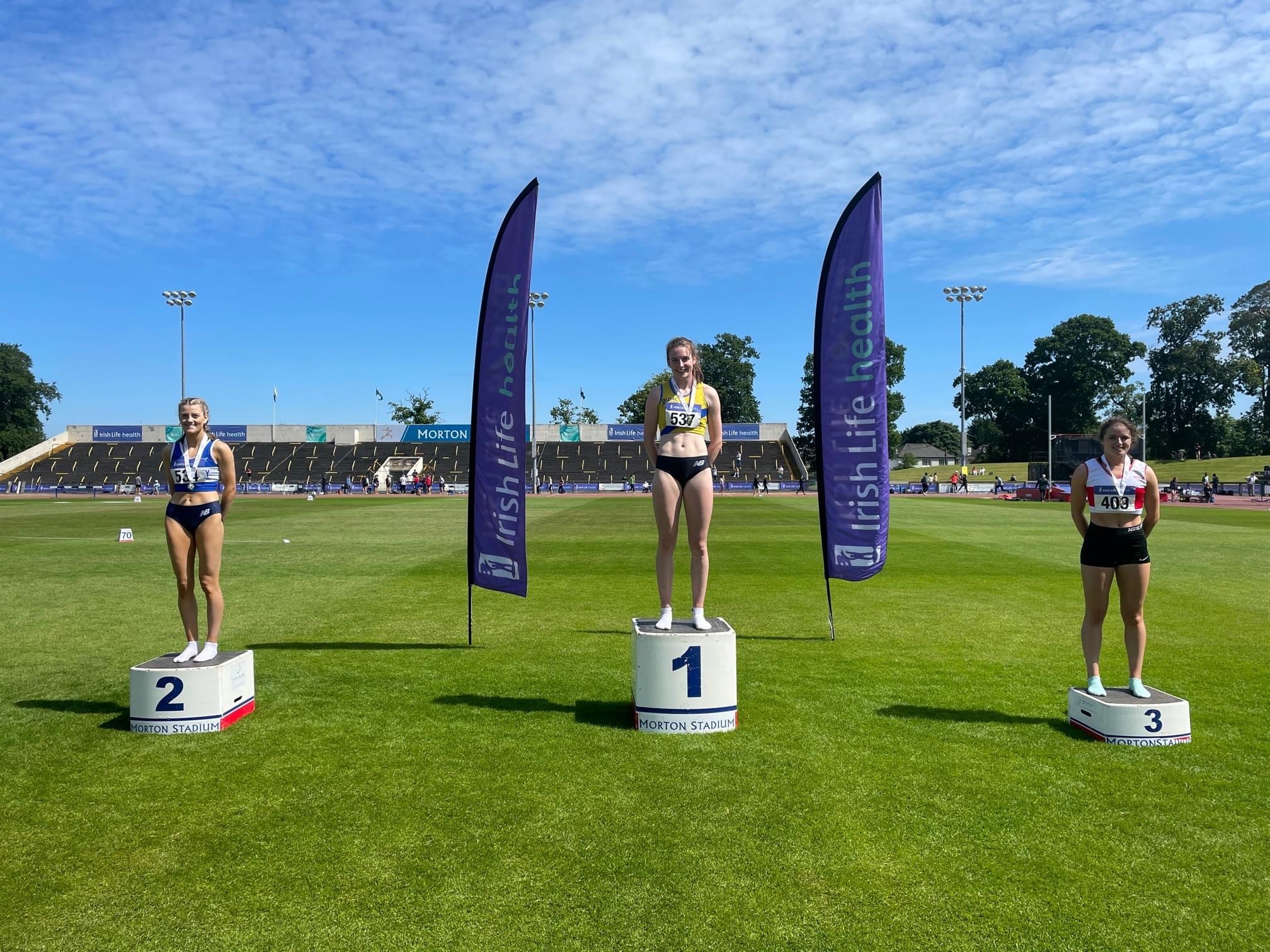 The Irish Junior and U23 Championships attracted the best of national talent to the Morton Stadium in Santry over the weekend, with North Down representation in the form of 400m flyer Rachel McCann.
In pleasant conditions McCann cruised through the first round of qualifying in 57.12, before setting her sights on the final and an opportunity to add the outdoor title to the indoor equivalent she claimed in January 2020. Drawn in lane six, she was there to be shot at by her rivals running the inside lanes, but in the end the Bangor lady was able to hold off all challengers and took the honours in 56.58. Congratulations to Rachel and to her coach, Michael Roberts.
Jimmy's 10k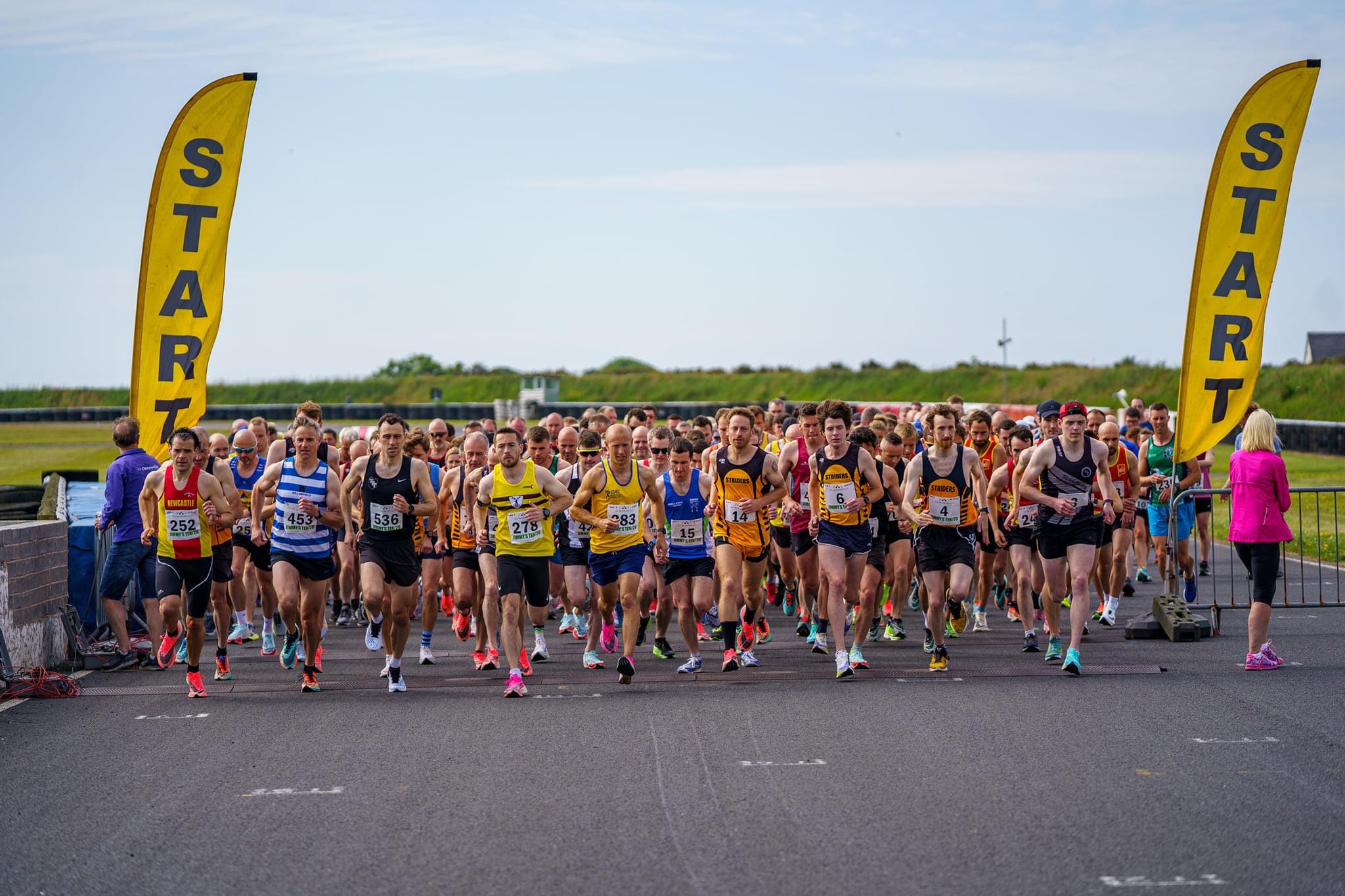 *Photos by Keep Fit Ireland
Expertly presided over by the good people of East Down AC, the latest edition of the race that bears their founder member's name made the best of difficult circumstances, with a trip down memory lane on Sunday morning.
Twenty two years after the race was launched by club stalwart Joe Quinn, as a tribute to Jimmy Murray, it again found a home at Bishopscourt race track, back then the reason being the infancy of the event and on this occasion, the obvious Covid considerations.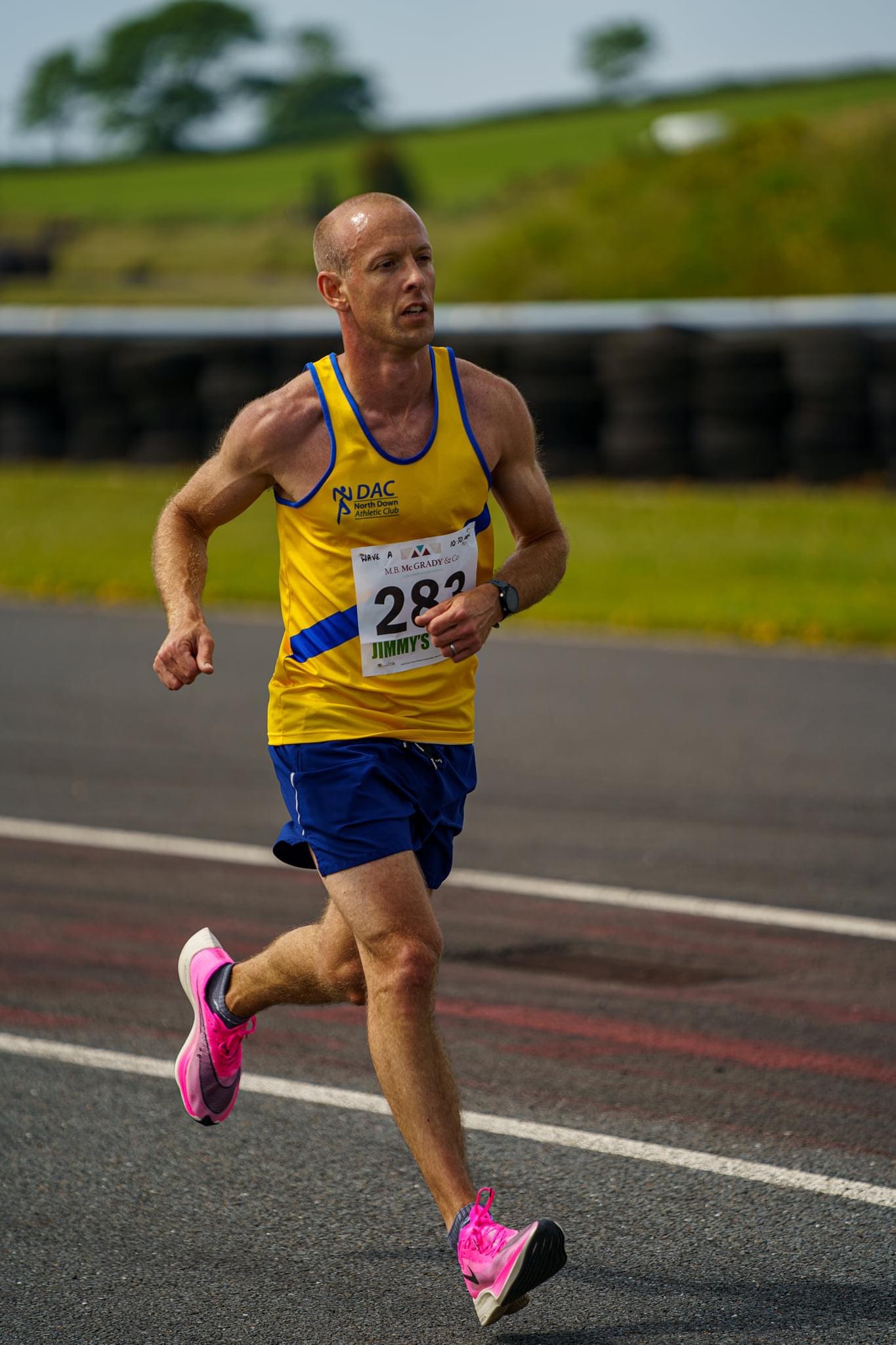 Despite the generation gap, there was a remarkable North Down link between the races with James Budde returning to a circuit where, as a precocious teenager, he contested the lead throughout the inaugural Jimmy's 10k, before eventually having to settle for third place. In sweltering conditions, but with the benefit of over two decades of racing experience, the Bangor man was able to go one better on this occasion, 32:42 claiming the runners up spot and getting him close enough to a PB to suggest that the years have been kind.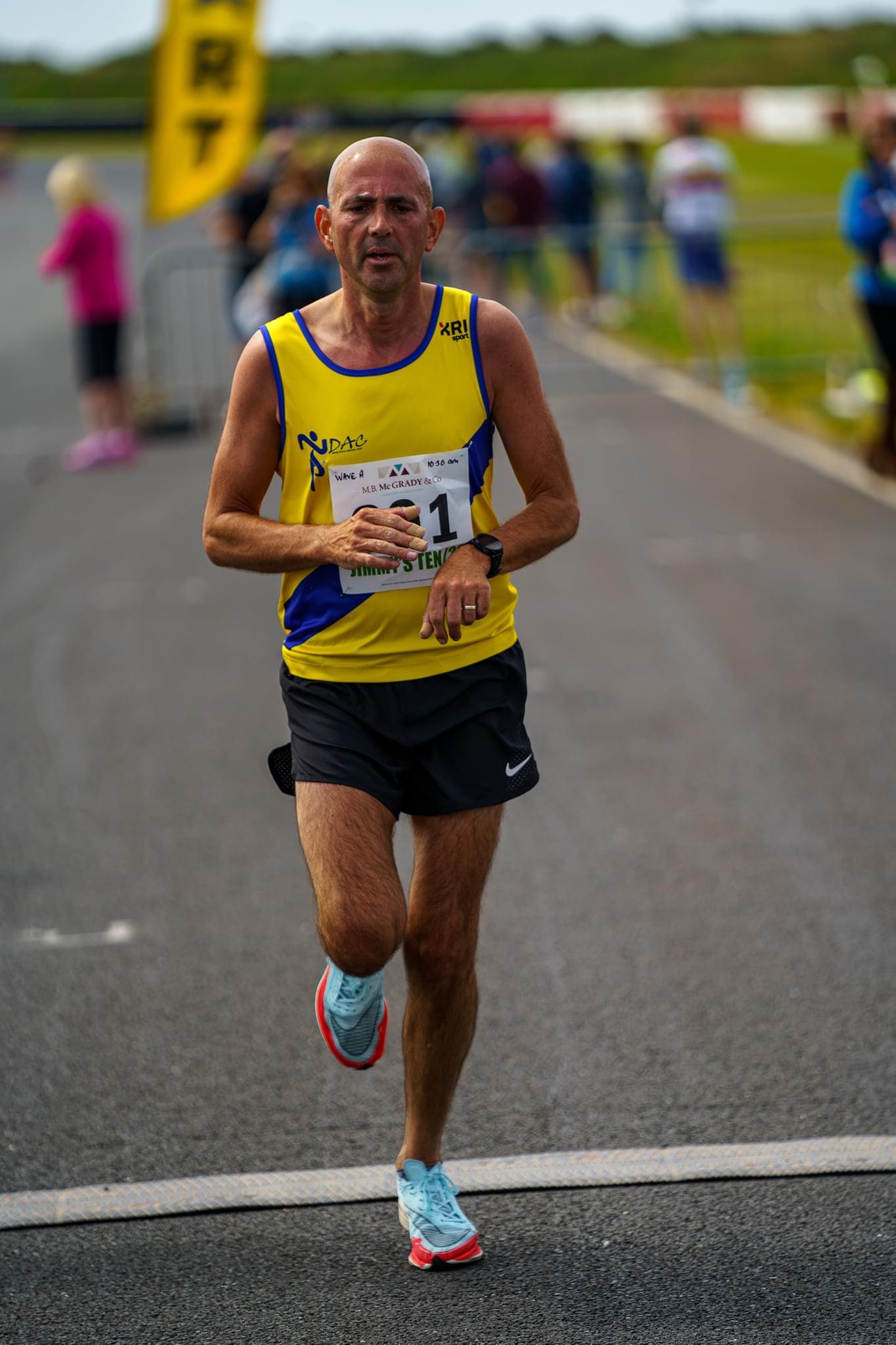 Over the course of two races, capped at 400 entrants, the North Down men packed well, with Nick Irvine (37:48), David Massey (37:56) and Ed Mezzetti (38:28) all contributing to a third place finish in the team competition, while Steven Donegan was within touching distance of his best in clocking 38:45.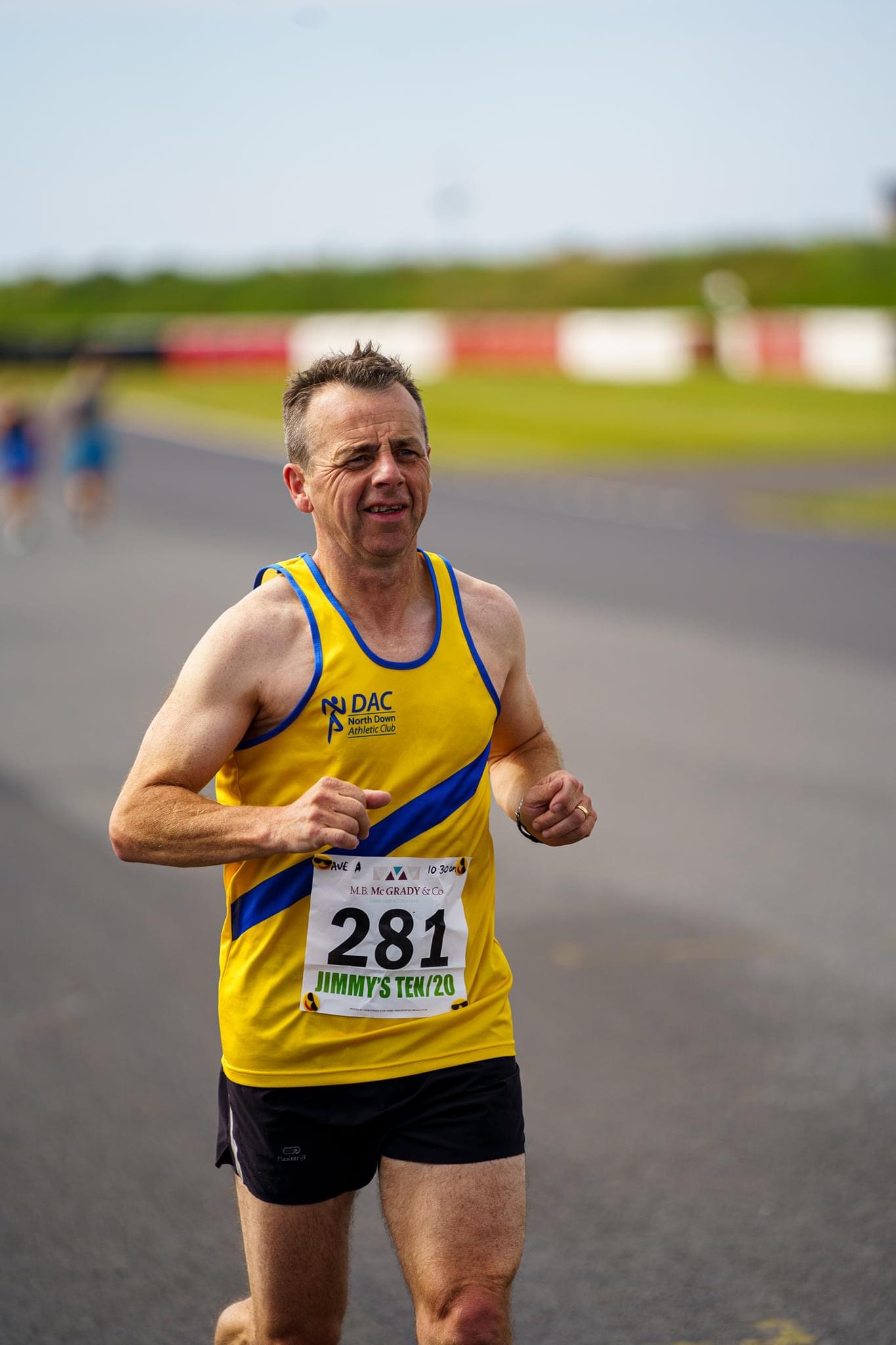 Run of the day was perhaps Philip Mulligan (38:48), who shared the load with Chris Downey (39:13) and Colin Walker (39:22) during the early miles, before pushing on in the latter stages to smash his previous best. Andy Lowry (40:14) just missed out on 'sub 40' in an otherwise excellent effort, while Gerry Adair returned to racing with an even paced 46:05.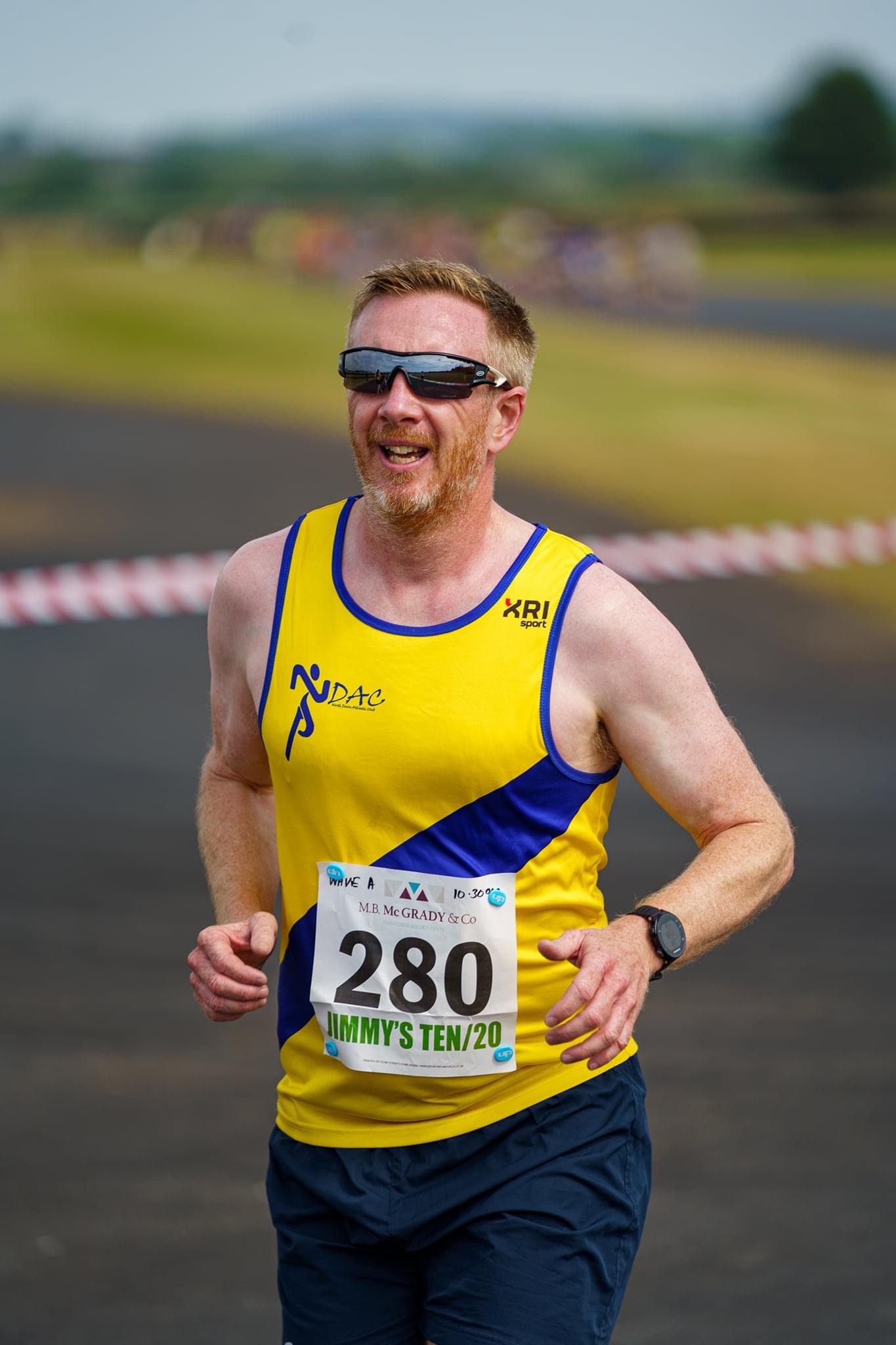 Paul Lynas stopped the clock on 46:52, Cliff McCausland took time out from marathon training to register 50:03, Jakob Sullivan registered 51:28, while Hannah Dunne lived up to her billing as North Down's leading lady with 57:01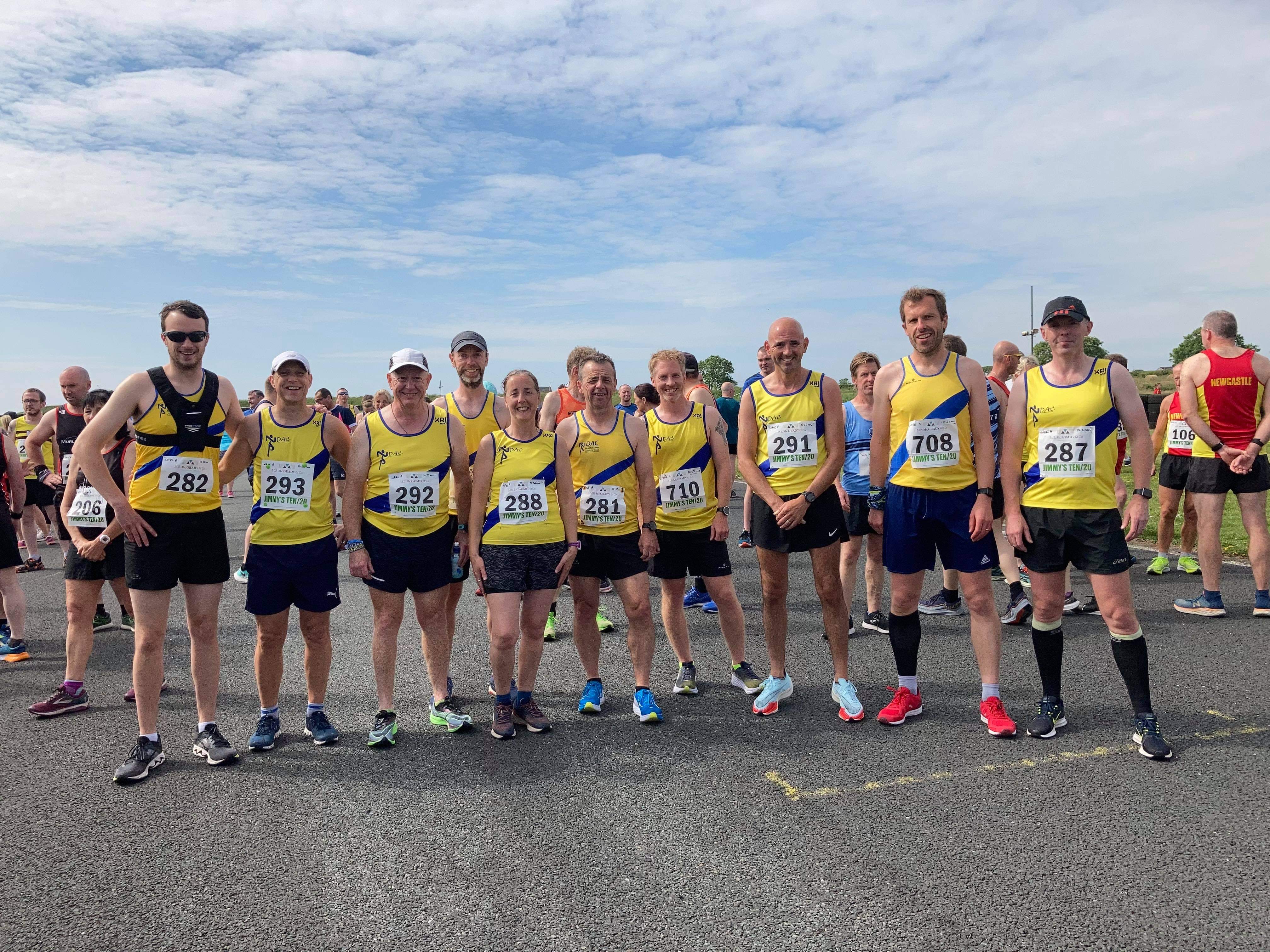 Loop the Lough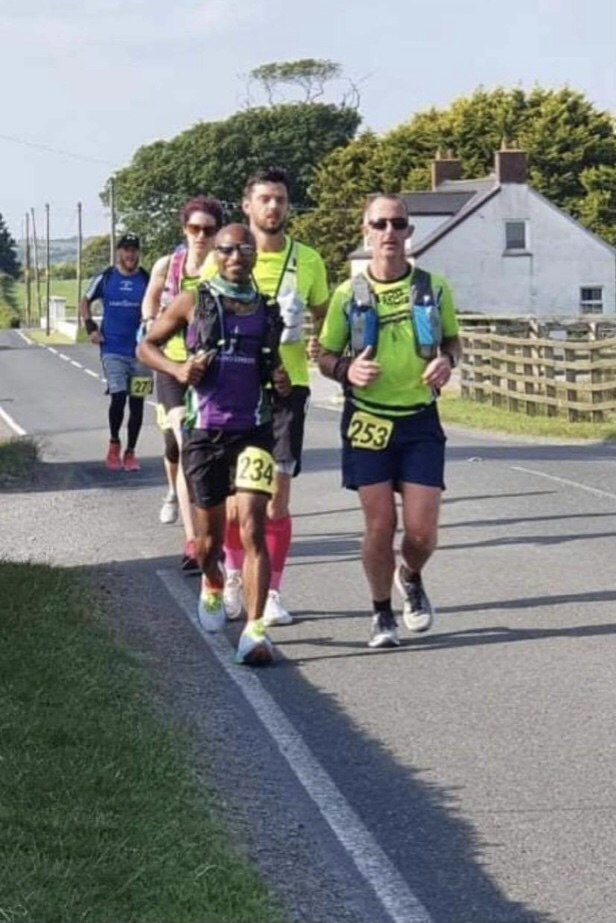 Anyone who has ever missed the boat from Strangford to Portaferry has been faced with a similar predicament – wait thirty minutes for the next ferry or set off on a fifty mile round trip. Very few ever take the latter option, but this past weekend a group of hardy runners did just that, setting off from the Cuan in Strangford and following the coast towards Killyleagh, Whiterock, Comber, Ards, Kircubbin and finally into Portaferry, all in the name of sport. Peter McQuillan took the challenge on behalf of North Down and added to a growing endurance portfolio, cruising through half marathon distance in 2:26:15, full marathon in 5:11:50 before completing the mammoth mileage in an impressive 11:31:58 (or in more sensible terms – after twenty three missed opportunities to take the boat!)
U15 & U17 Throws Meet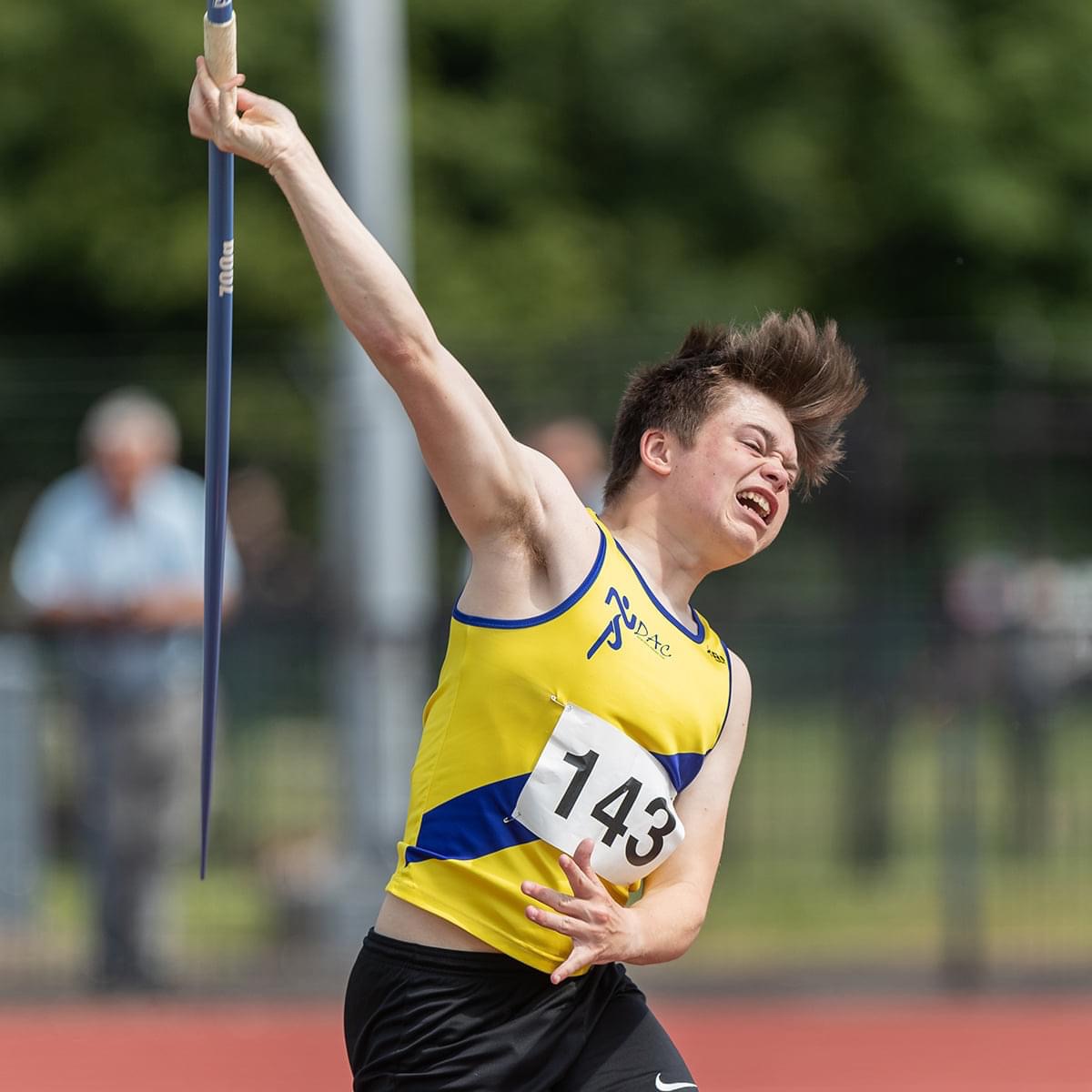 *Photo by Bob Given
A gloriously sunny Sunday provided ideal conditions for several North Down juniors, as the Antrim Forum played host to an afternoon of throwing disciplines, with many fine performances. Hannah Lawden got things off to an excellent start with third place in the U15 javelin, and a best throw of 23.54m. Callum Spain was fourth overall in the boys shot with a best effort of 9.71m, and later recorded a strong second in the boys discus, 29.12 his furthest throw. Charlie Lawden (41.50) placed third in the boys javelin, while Morgan Wilson was another athlete to double up and was sixth in the girls shot (6.41m) before returning to place second in the javelin, with a fine throw of 29.26m.
NI Athletics – Junior Throws Meet
Triathlon and Rugby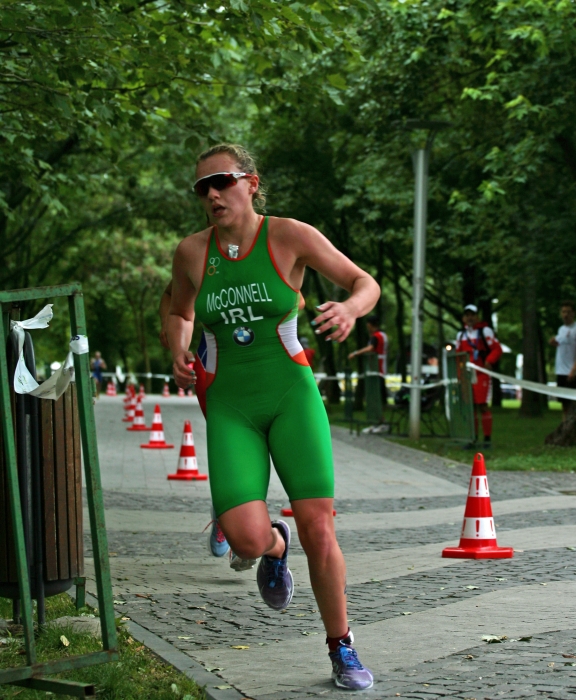 Congratulations to member and ex member Erin McConnell and Aaron Sexton, both of whom achieved significant success in their chosen disciplines over the weekend. Competing for Ireland in the European Elite/U23 Champs triathlon in Kitzbühel, Austria, Erin placed an impressive 20th in the B final, and will go on to compete for Ireland at the U23 Aquathon Championships later this week.
Whilst a member of North Down AC, Aaron Sexton dreamt of qualifying for the Olympics as a sprint athlete over 100 and 200 metres. Having hung up his spikes to sign a professional contract with Ulster rugby, his dream appeared to be over, but was reignited by the prospect of his Ireland 7's squad qualifying for Tokyo, a goal they duly achieved with a 28-19 victory over France in Monaco on Sunday.