British Masters Cross Country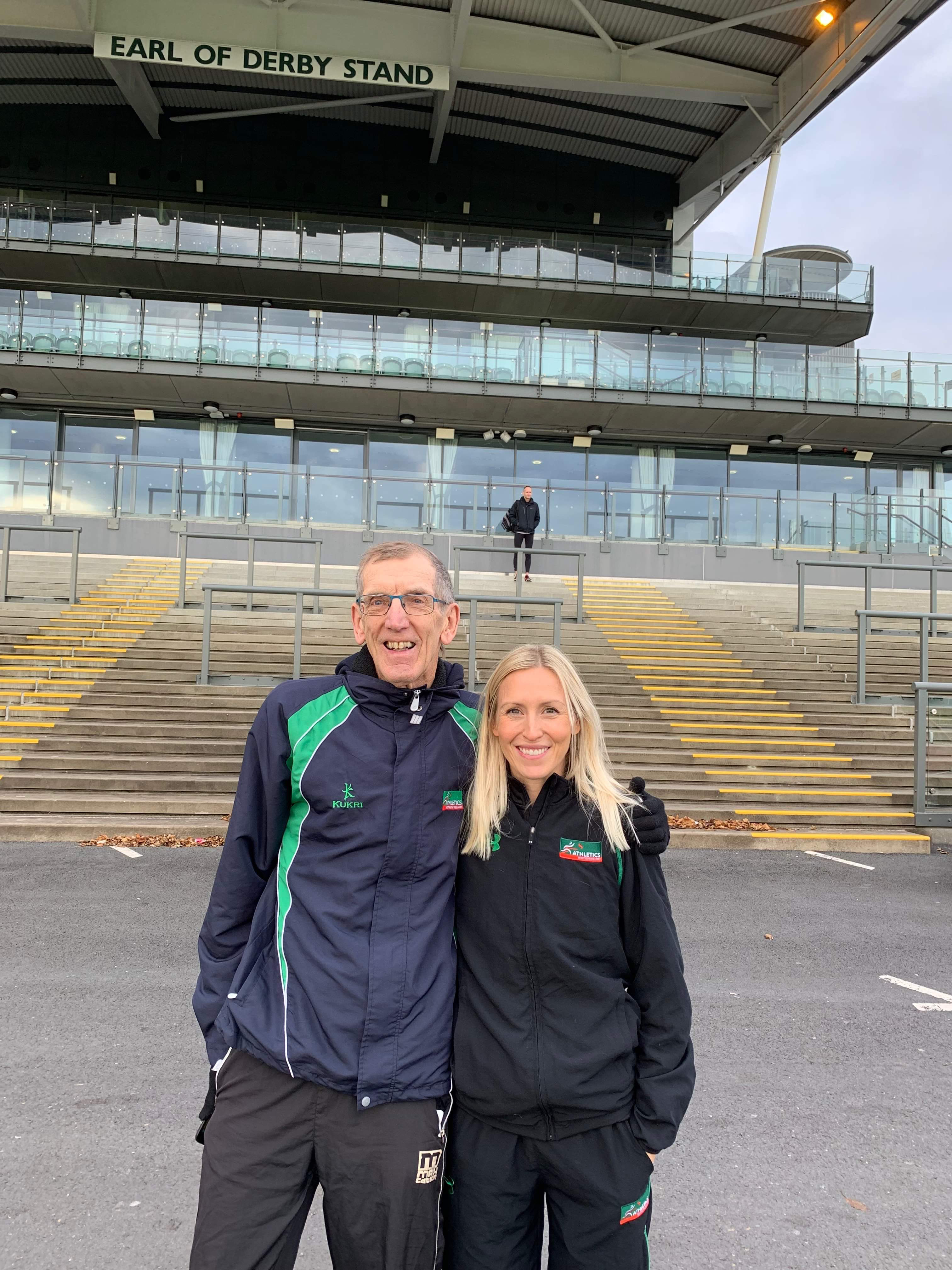 Set on the outskirts of Liverpool, Aintree racecourse hosted the latest edition of the annual British and Irish Masters Cross Country on Saturday, making comparisons to thoroughbred racehorses the obvious correlation, but whilst our equine friends slow down with age, the opposite seems to be true of Terry Eakin, the North Down legend taking a magnificent victory amongst his age category rivals from around the British Isles, covering the 6k course in 25:05, for 1st M70 and 15th overall including the M65's.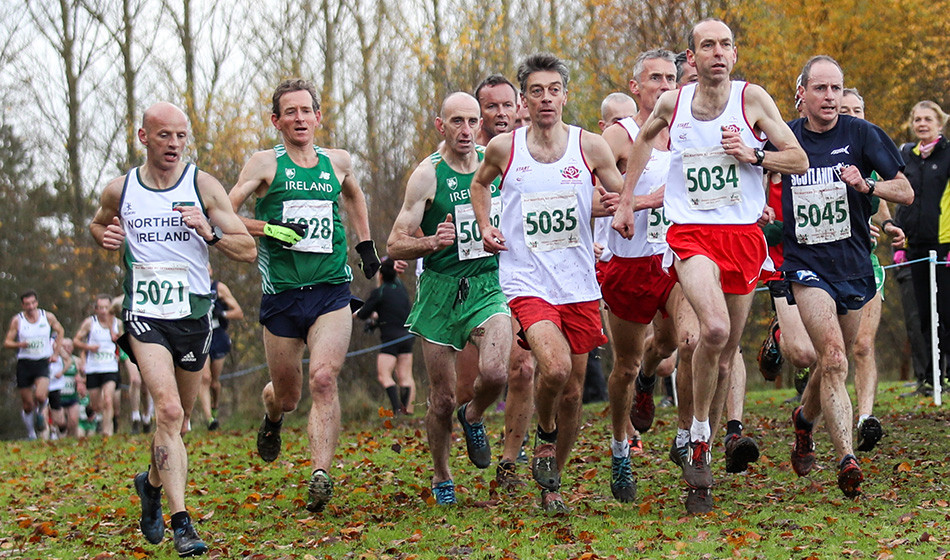 Of course just qualifying for the Masters is a tremendous achievement and for fellow Northern Ireland representive, Jodi Smith, it was the latest of a number of appearances in a national vest, and one in which she acquitted herself well, to finish 47th in the 6k W35-60 race, with a time of 23:47. Francis Marsh won his age category in qualifying as part of the Ireland M50 squad and performed to his usual high standard in the 8k M50-M60 event, to place 9th M50 (and 13th overall) in 27:48.
Run in the Dark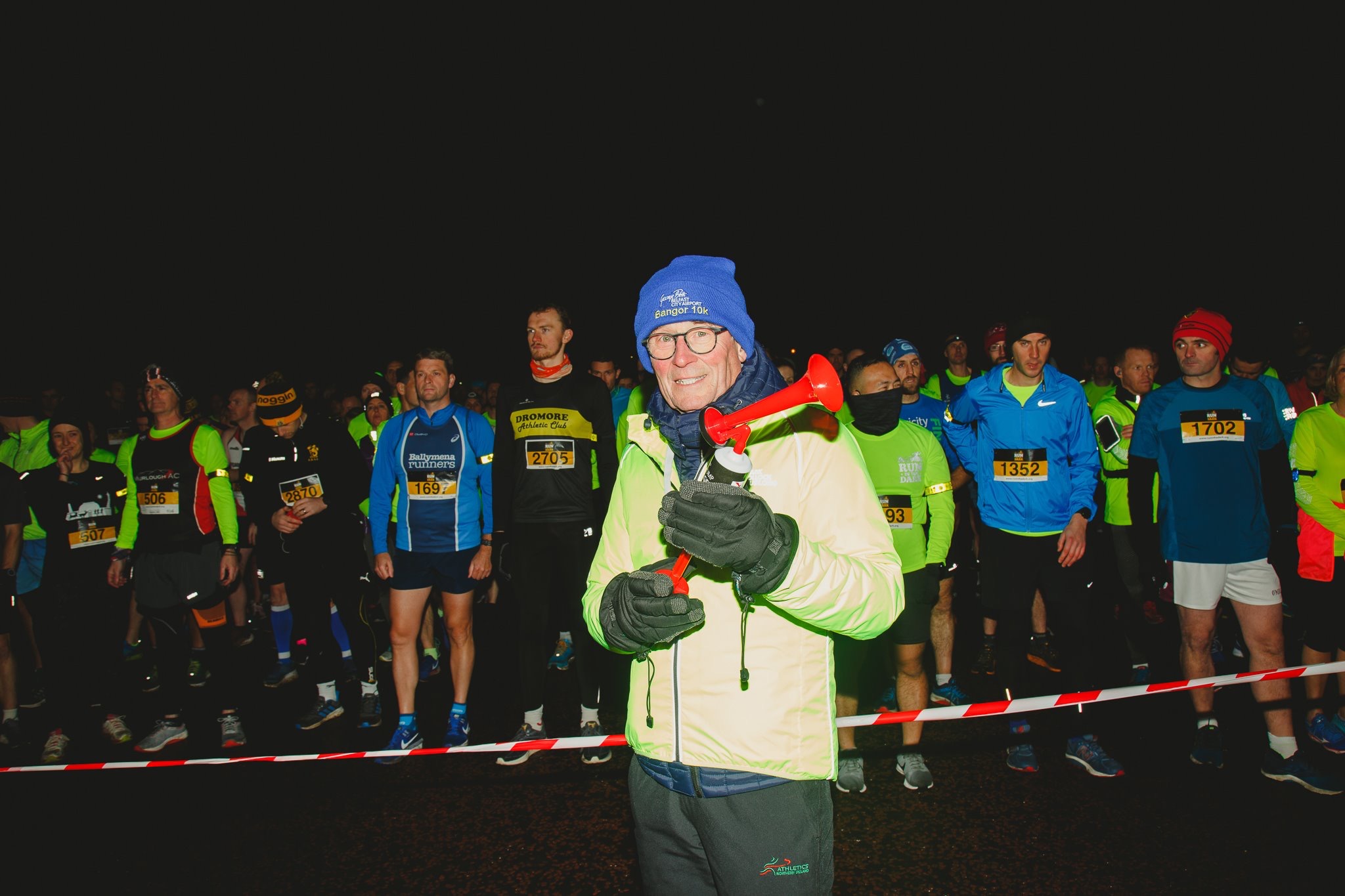 Having firmly established itself on the local running calendar, the Run in the Dark folks returned for a 13th year, offering races at 5k and 10k, whilst raising much needed funds for the Mark Pollock Trust. With an estimated 25,000 taking part in 50 cities around the world, the event continues to go from strength to strength, upwards of 2000 runners toeing the line across the two local races, with a scenic start and finish on Prince of Wales Avenue. Over the shorter distance (requiring only one punishing climb up the Stormont drive) the club was represented by Clair Quigley, who was in fine form and took the honours for first lady, her time of 21:19 good enough for 5th overall.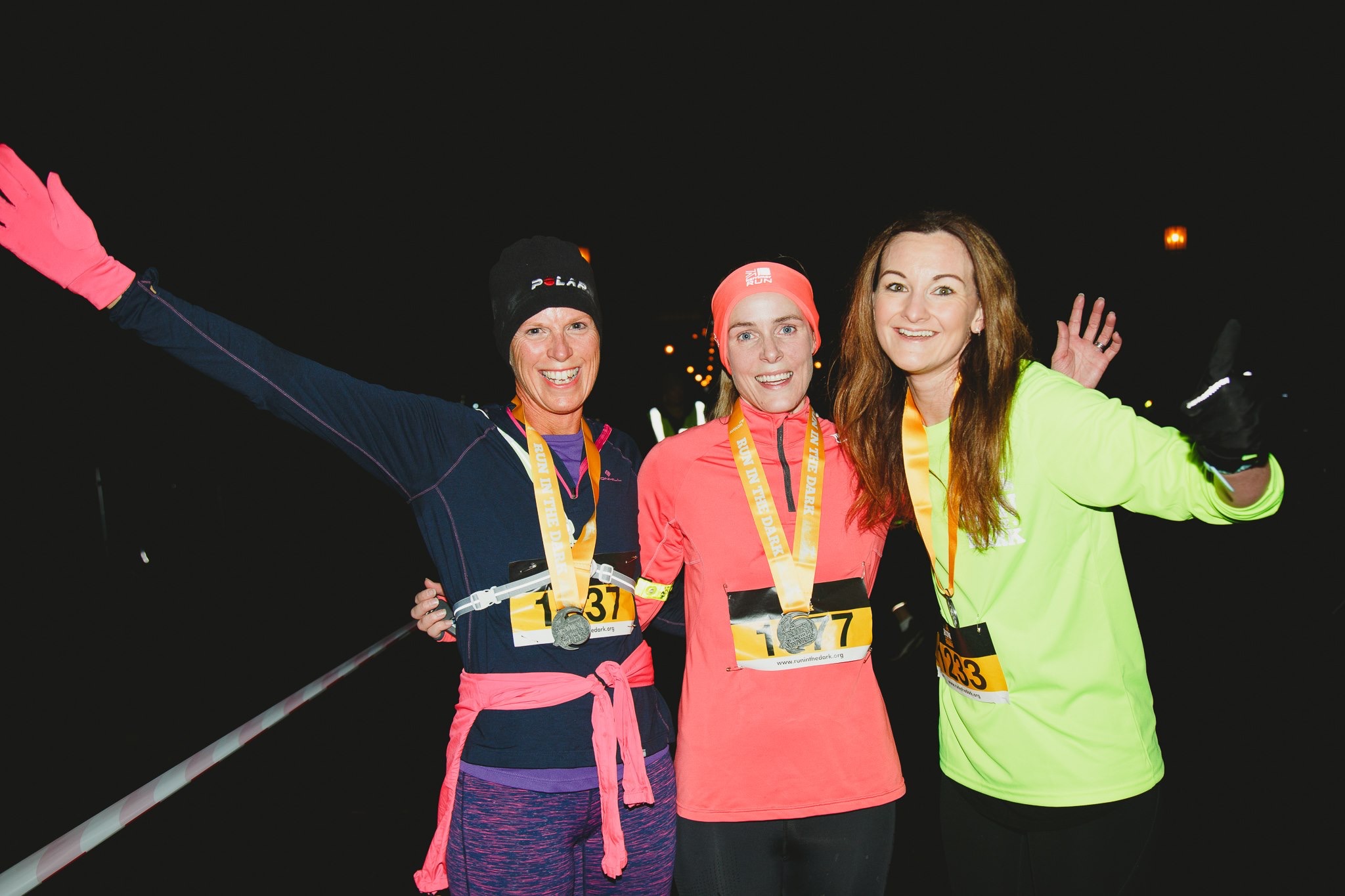 The two lap 10k had three North Down vests, Alasdair Mair leading them home in 42:19 (19th). Peter McQuillan ran perfectly even splits to clock 50:10 (145th), whilst Emma Fox paced herself well and was actually faster on the second lap, posting 58:52 for 481st overall.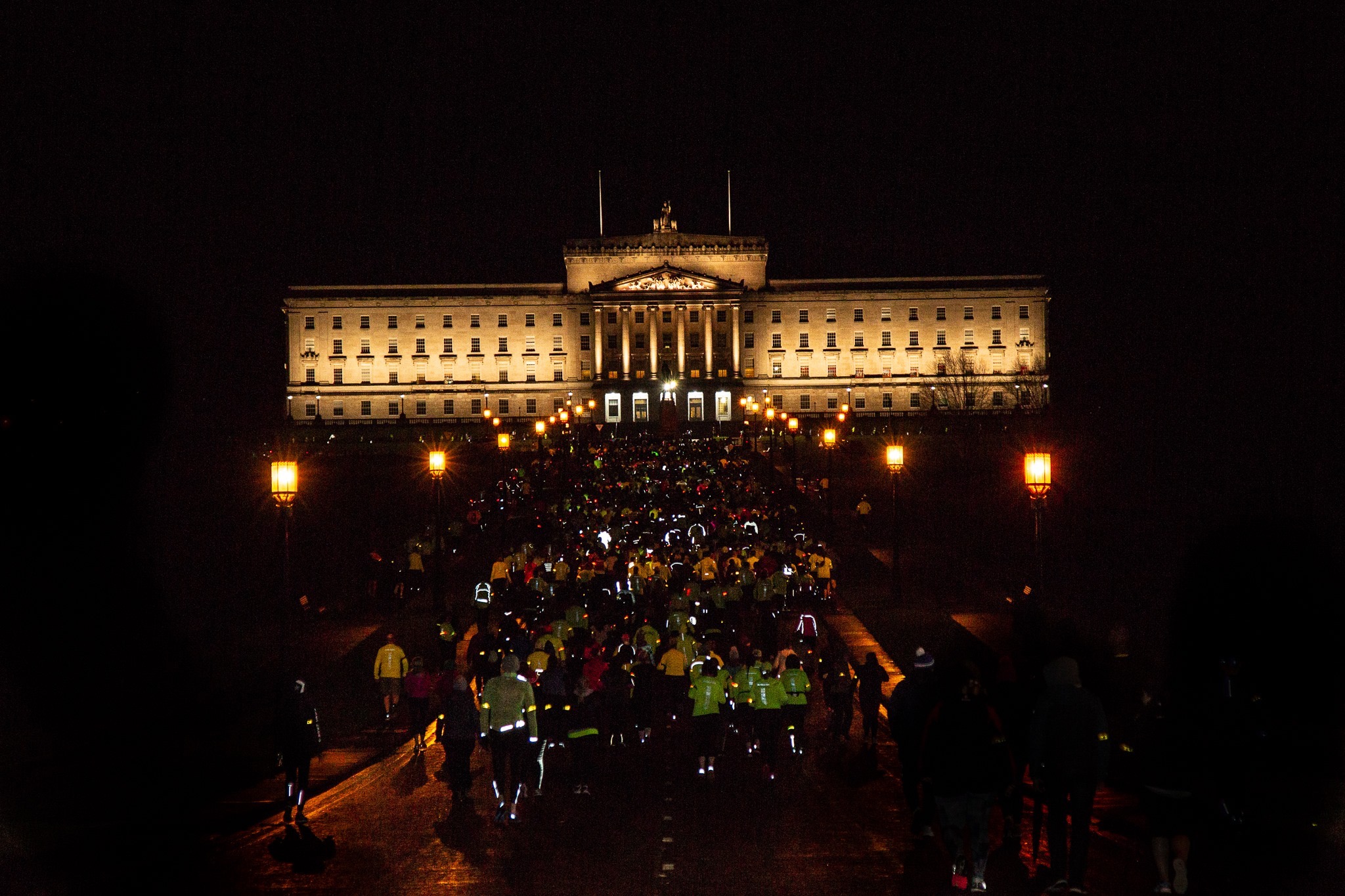 Dave's Flake Marathon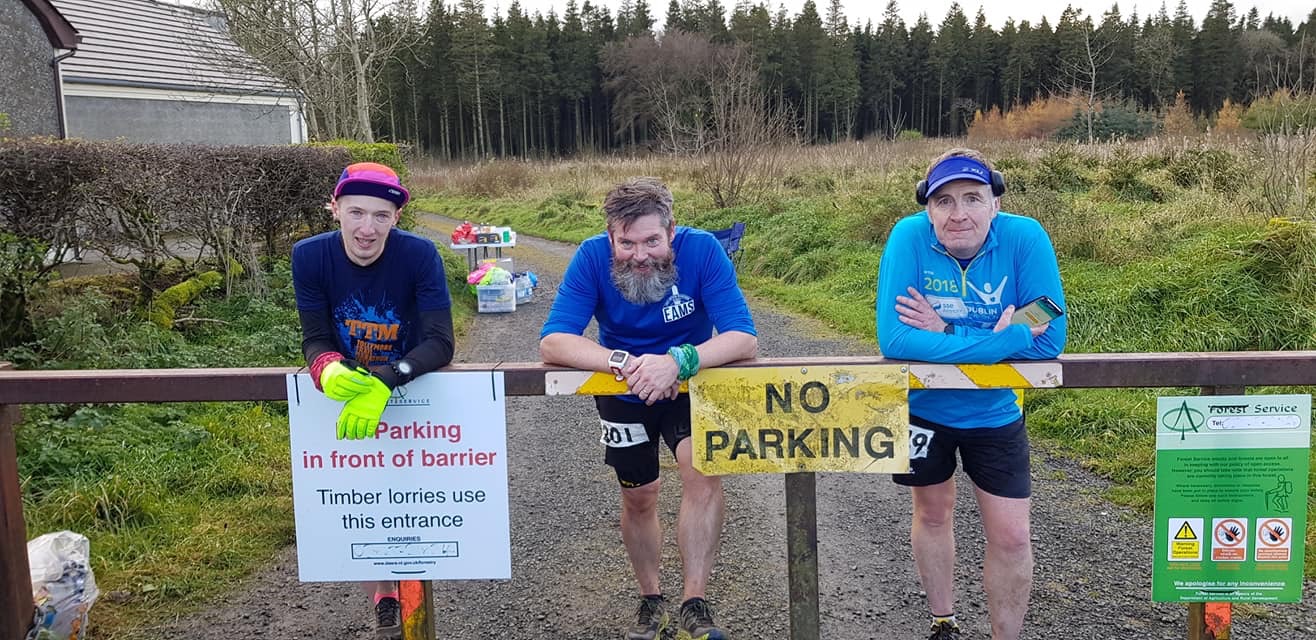 There was more marathon madness from the good people of EAMS on Wednesday, with a hastily arranged event around Woodburn Forest for no reason other than to facilitate Dave Brady, the president of Marathon Club Ireland, in his desire to move his personal tally from 899 to 900. As ever, the Flying Scotsman, Donald Smith, was more than happy to get involved in the shenanigans, and clocked up his latest effort in a more than respectable 5:08:15, for 11th place.
Tollymore Trail Races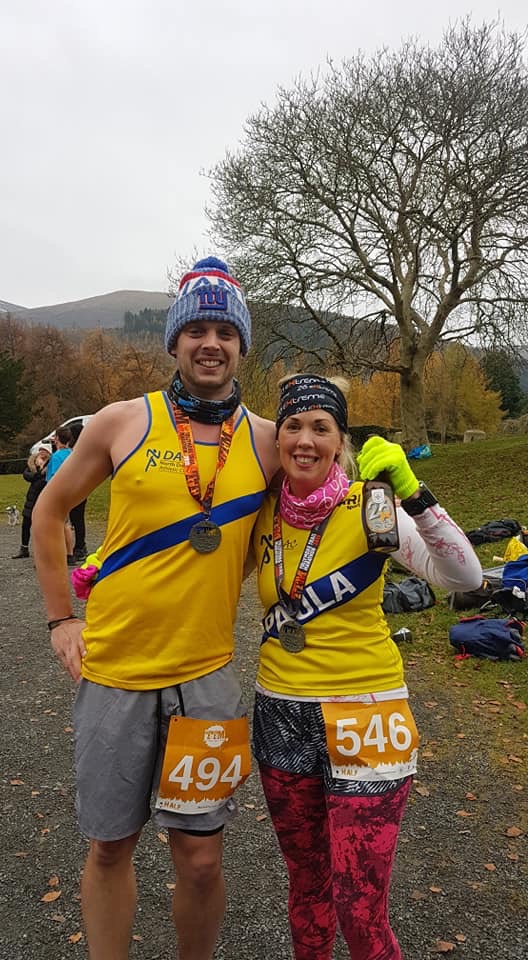 When the name of the forest park in which your race is to be run is derived from the Irish for 'large hill or mound' all thoughts of flat tracks and racing snakes probably go out of the window, but with the Tollymore in full autumnal glow and 600 acres of paths and trails to play with, the folks from 26extreme had no problems enticing athletes from all over the country to take on it's 10k, half, full and ultra marathon options, on a beautiful day to be amongst the Mournes foothills.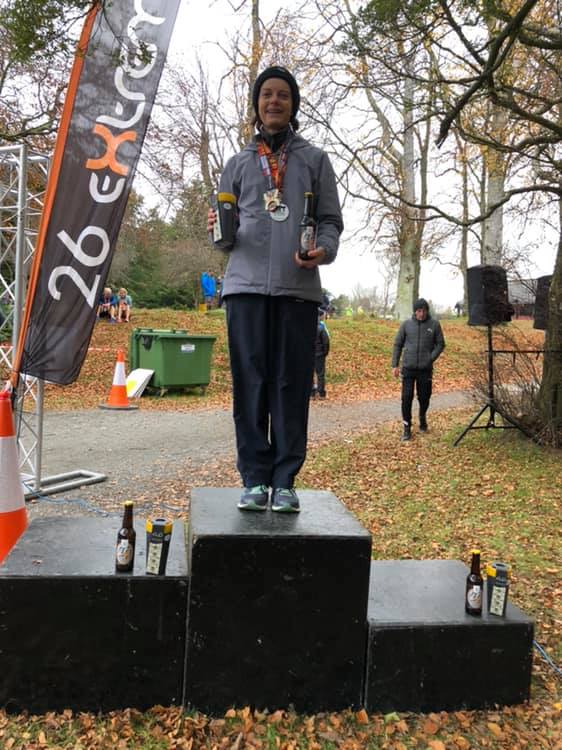 The one lap half marathon proved to be the most popular event on offer with 273 toeing the line for an undulating tour of the forest, a half dozen North Down athletes amongst them. After age category wins in Davagh Forest last weekend, Catherine Roberts and Frankie Rea were at the sharp end of proceedings again, Catherine claiming an excellent victory in the ladies race (1:34:55/20th overall) while Frankie was just behind in 1:34:59 (21st). Les Wilkinson placed 24th in 1:36:20, with Peter McQuillan 1:59:28 (131st), whilst Joanne Kelly and Paula Simpson appeared to have a grand day out and shared the workload, finishing together in 2:18:23.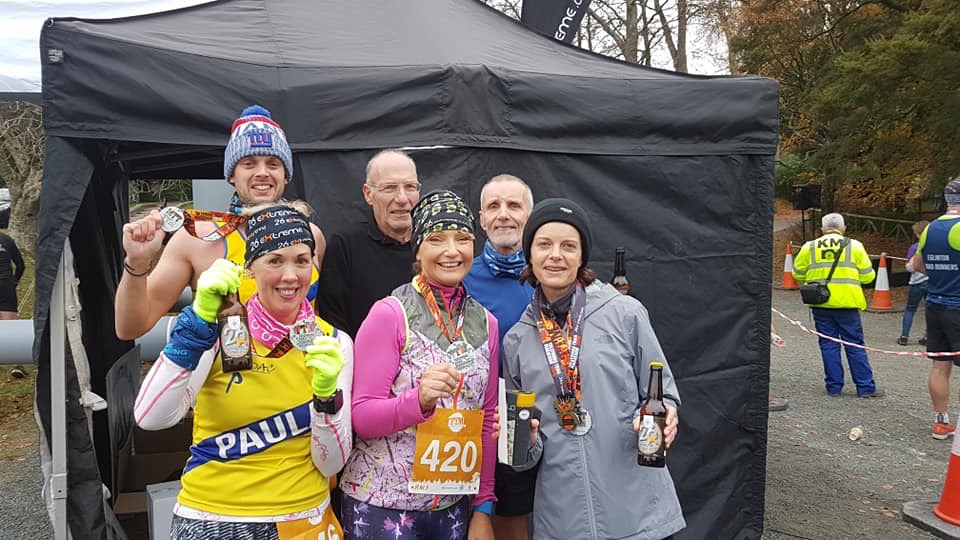 Robert Eadie's running has been progressing at pace since he joined the club, with mountains, distance and cross country all posing few problems. On this occasion he demonstrated his endurance ability, eating up the 26.2 miles in an impressive 3:47:30.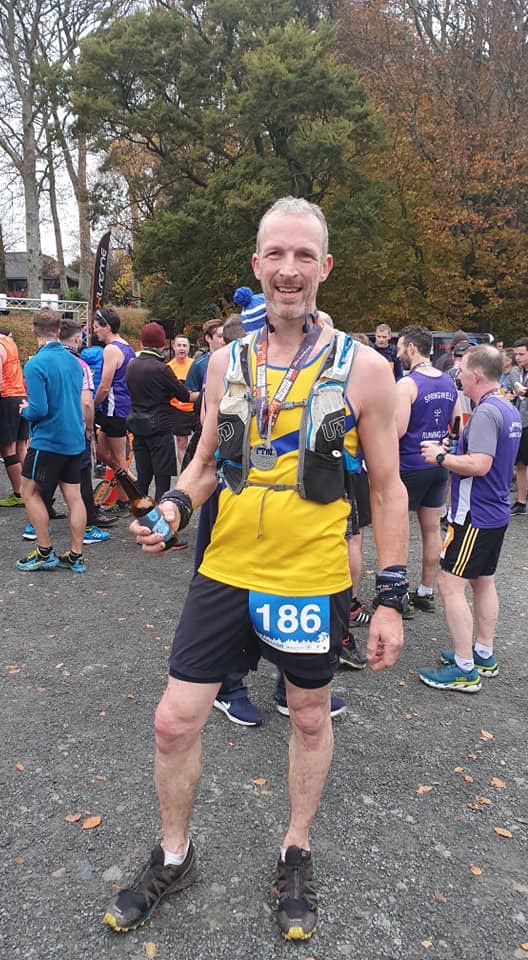 Amongst 62 other individuals of questionable judgement, Mark Weir maintained the integrity of his 'no marathons' rule by signing up for the 40 mile ultra, set over three punishing laps, and delivered a fantastic podium finish, stopping the clock on 5:20:15 for 3rd overall.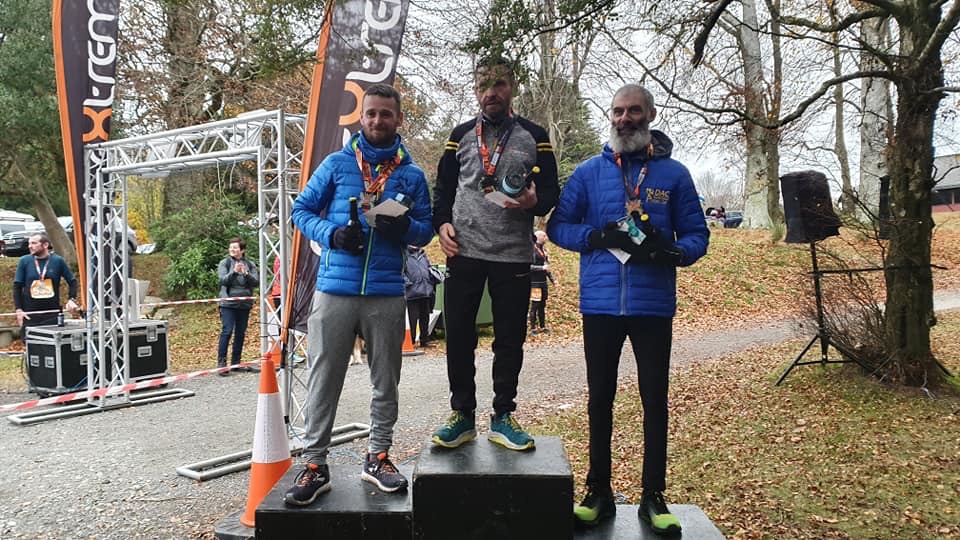 Irish Universities Road Relays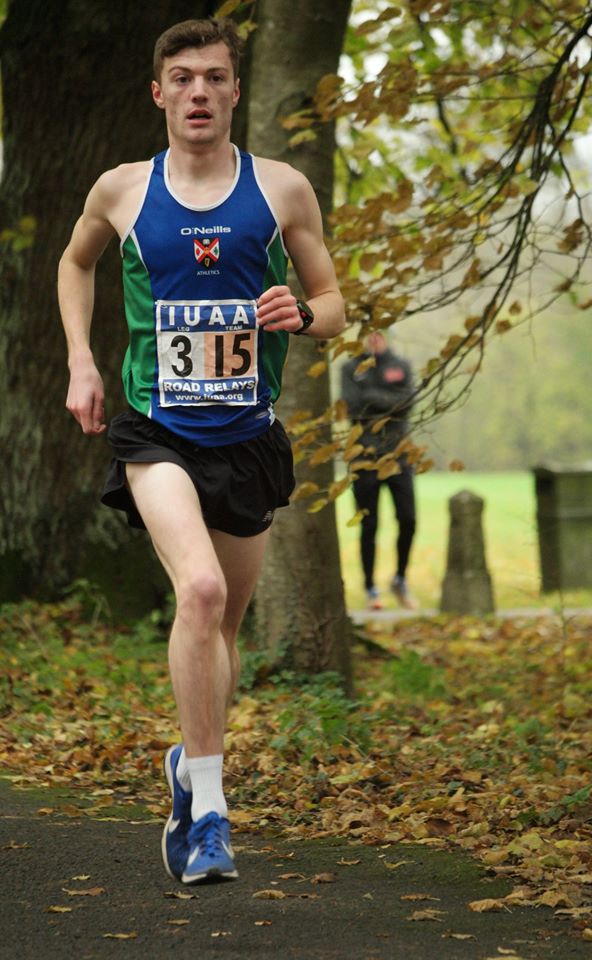 Representing Queens University at the weekend, club member Craig McMeechan ran the 3 mile leg at the Irish Universities relays in Maynooth, as part of talent laden squad including Connall Kirk, Peter Gracey, Luke Dinsmore and Cormac O'Rourke. Following a pyramid format of 1-2-3-2-1 miles, the QUB men finished 5th of the 28 teams, with Craig's time of 15:34 5th fastest in his section of the event.
Downpatrick 5k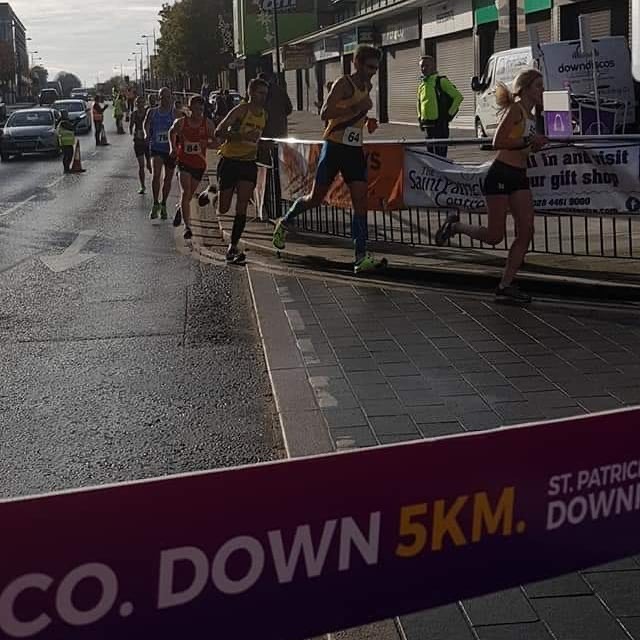 Famed for it's flat and fast course on a spectator friendly seven and half lap route around the town centre, this year the Downpatrick 5k had the added incentive of perfect running conditions in which to aim for a fast time. Several club members duly obliged with four vests amongst the three races, Clair Quigley following up her midweek Stormont success to post 19:53 in the 18-25 min event, placing 5th female and 22nd overall. Not far behind, Roberta Dornan clocked 20:13 (26th), whilst in the elite race Nick Irvine (16:52) claimed a new PB for 20th overall and Rachel Gibson (16:50) was first lady, in a new course record and 18th across the line at an event that comes highly recommended for next year.