For the second year running North Down Athletic Club finished runners up in the final of the Northern Ireland Club League, a remarkable achievement considering the size of the team, which suffered from having no athletes in the u17 male category. However, other team members were willing to compete in a number of events, and every athlete that took part from the club left with some sort of medal.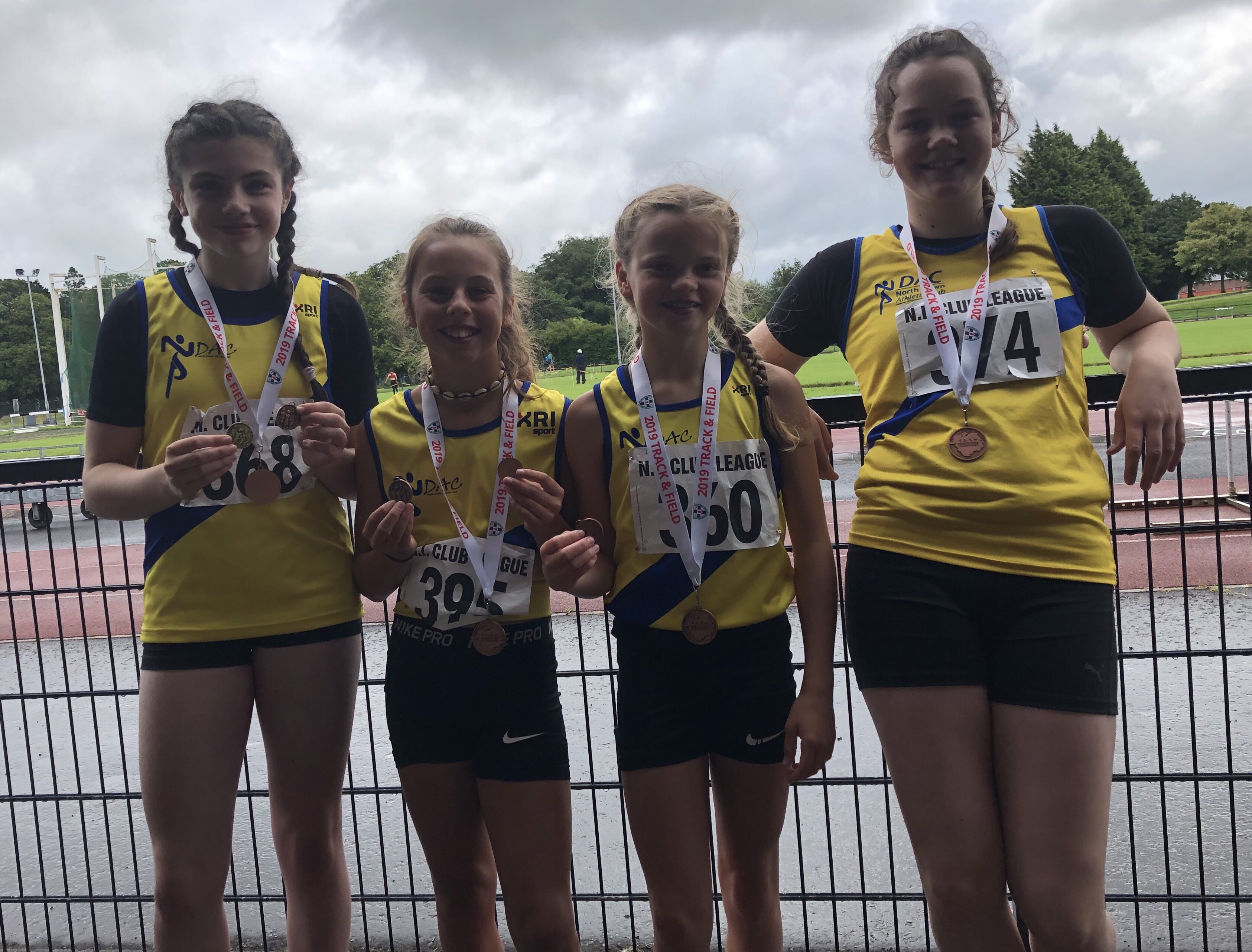 There were notable achievements in the u13 girls with Anna Cousins achieving new records in the 75m, 150m and shot putt. Kate Fenlon, Hannah Lawden and Anna Moran demonstrated their versatility by taking part in both track and field events, while in the u13 boys, there were gold medals for Ollie Playfair, in the 800m, and JJ Holley in the high jump. Special mention must also go to Daniel Constable, who competed in three events with a suspected broken toe.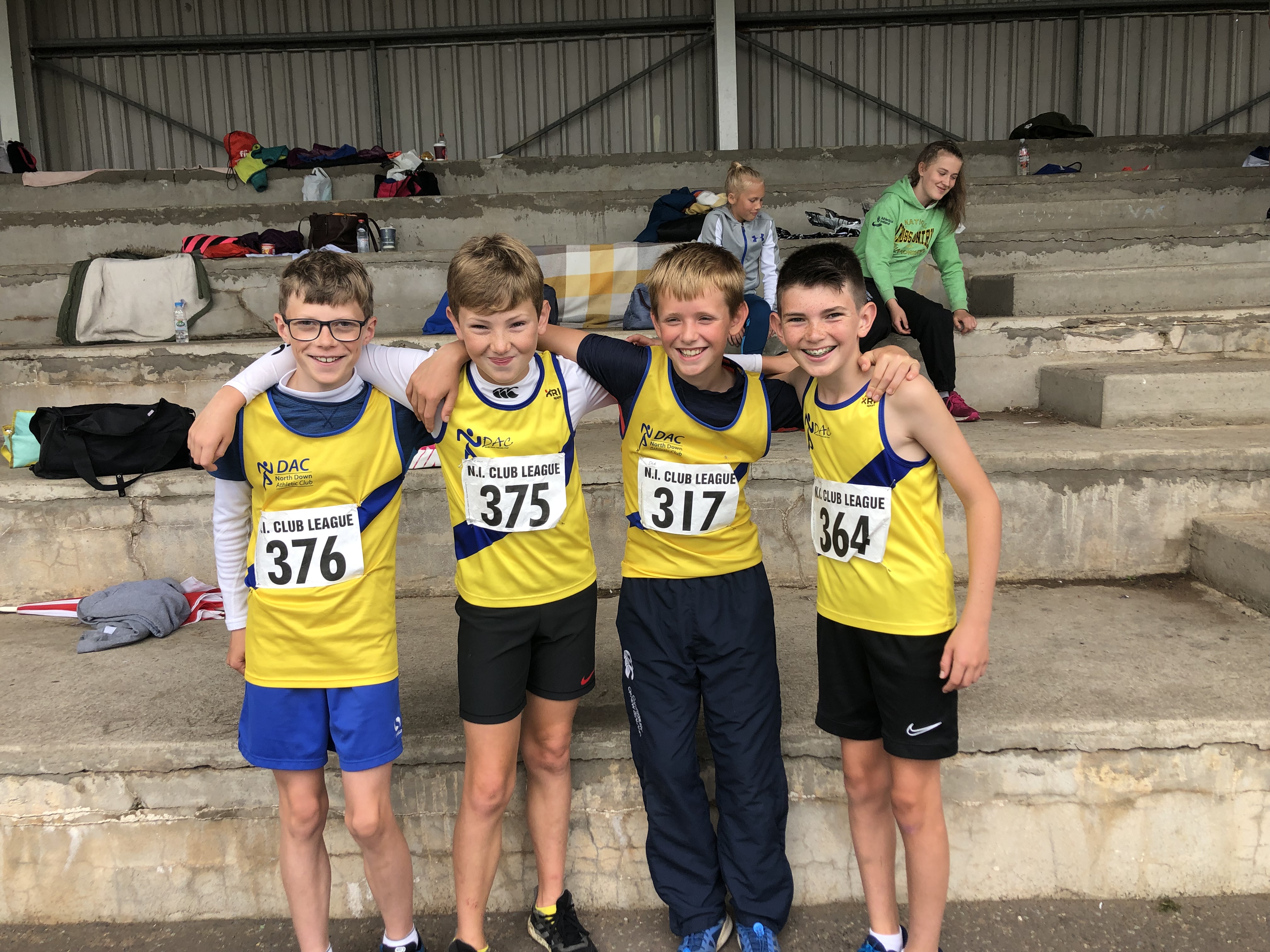 In the u15 girls there were a host of gold medals including Niamh Fenlon in the discus and javelin, Beth Hammond in the hammer and shot putt, Sophie Hoey in the high jump and long jump and Lucy Kerr in the 100m and 200m. There were golds for the u15 boys, with Calum Spain winning the hammer and discus, Flynn Longstaff coming first in the javelin and Lexx McConville winning the high jump. In the u17 girls Rose McGreevy took golds in both the 80m hurdles and high jump and Tara McDonough had a comfortable win in the 1500m.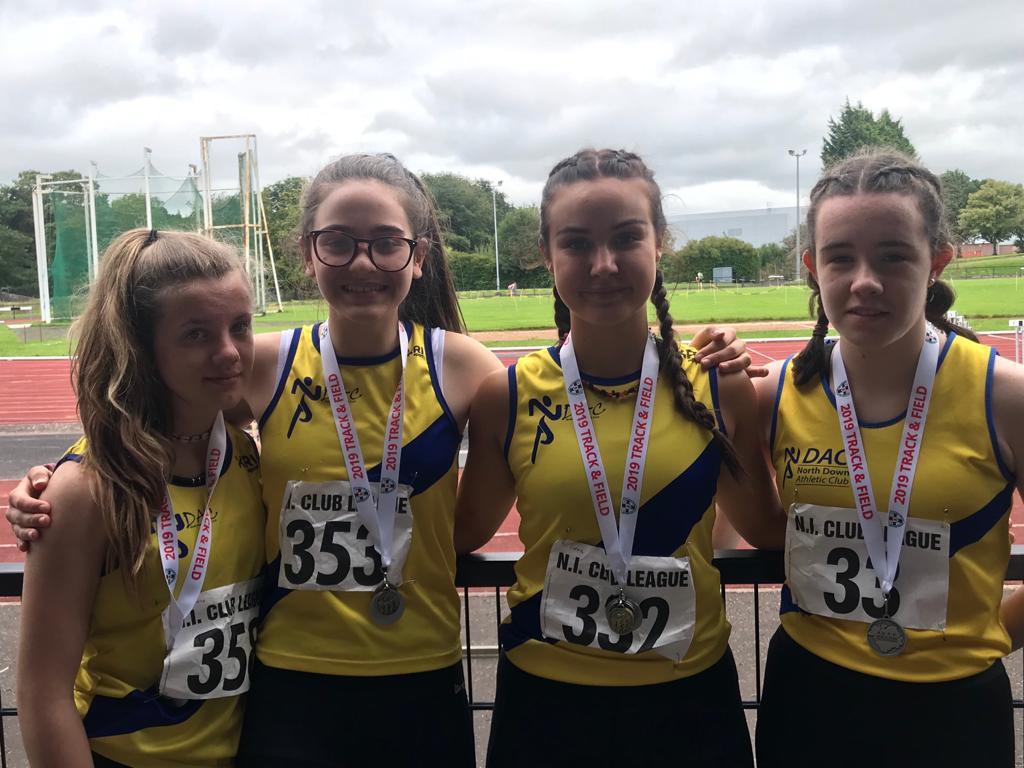 Club athletes were also competing for the actual winners of the competition, Regent House School, for whom Hollie McGuigan took gold in the 70m hurdles and long jump, Harry Jackson won the 75m hurdles, whilst Jayden Booth won the 200m and long jump.
The final also incorporated the Northern Ireland and Ulster relay championships and again the club won a host of medals. Gold for the u17 girls 4 x 300, silver for the u17 girls 4 x 100, u15 girls 4 x 100 and u13 boys 4 x 100 and bronze for the u15 boys 4 x 100 and u13 girls 4 x 100.