North Down Cross Country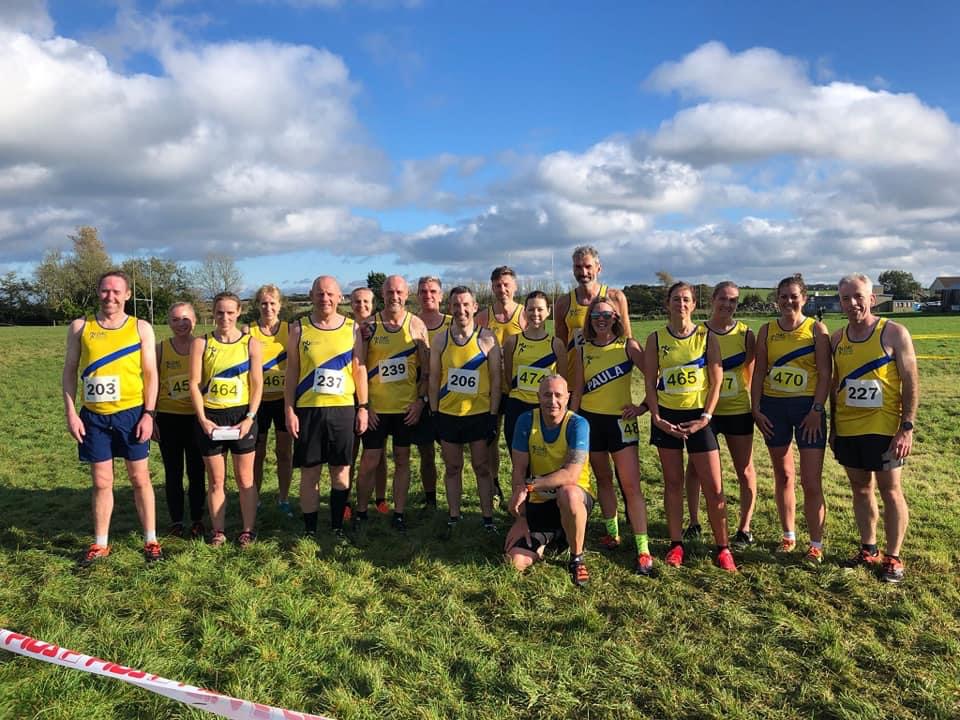 Overnight rain gave way to pleasant Autumnal sunshine on Saturday afternoon, as the old Bangor Grammar playing fields at Ballymacormick enjoyed a new lease of life, a path cut through the overgrown rugby and cricket pitches providing an ideal circuit for an enjoyable series of cross country races.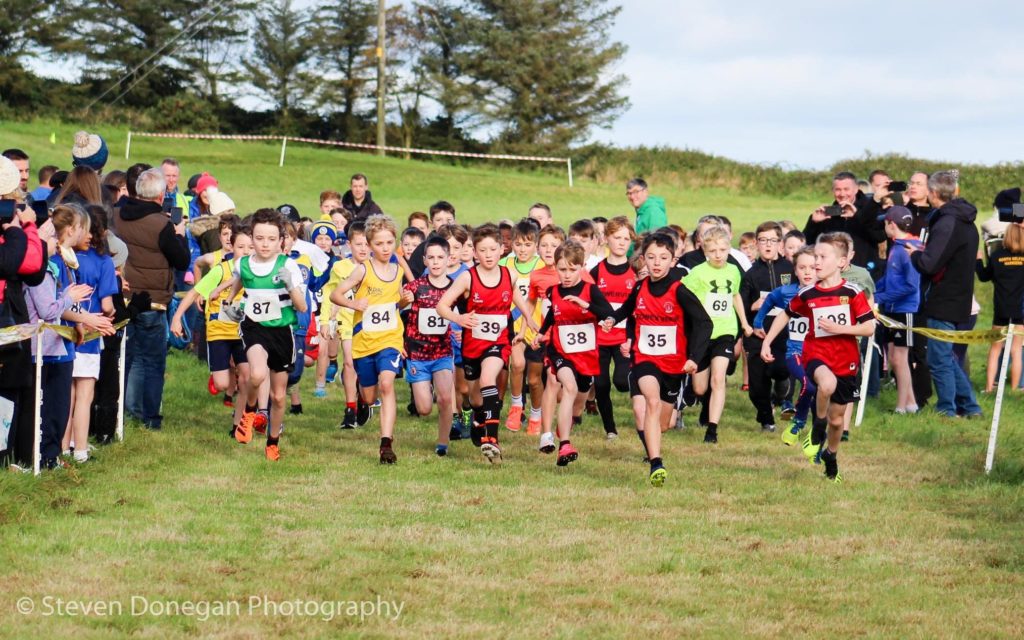 The opening primary school event provided a great opportunity for all standards of athlete, from established club runners to those testing the water for the first time and attracted the biggest fields of the day, North Down AC providing multiple entrants, along with another hotbed of local running, Towerview PS.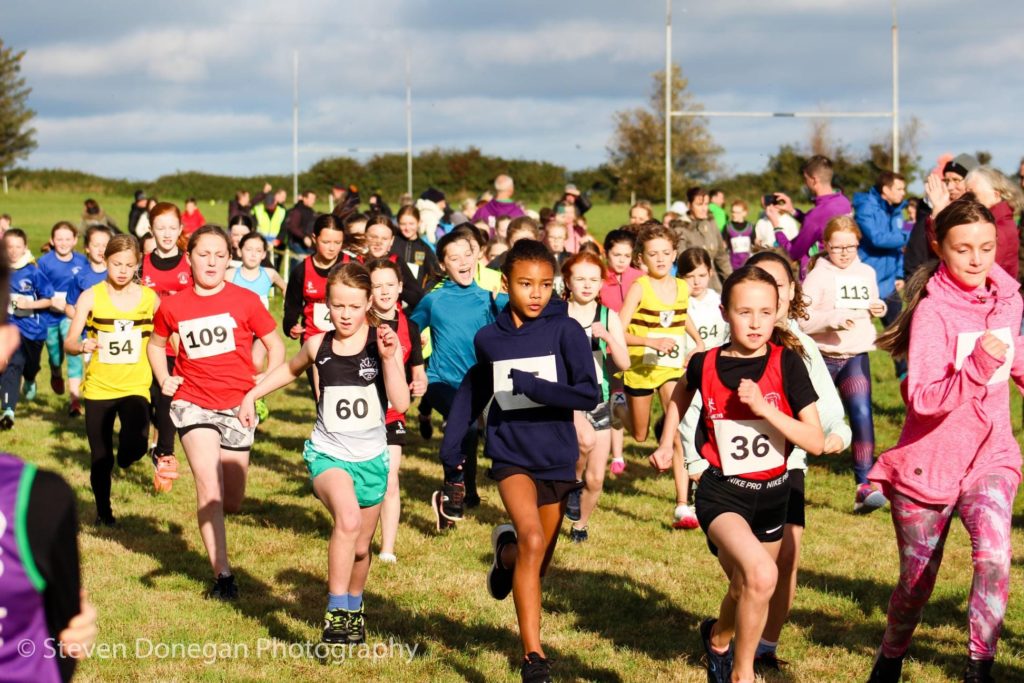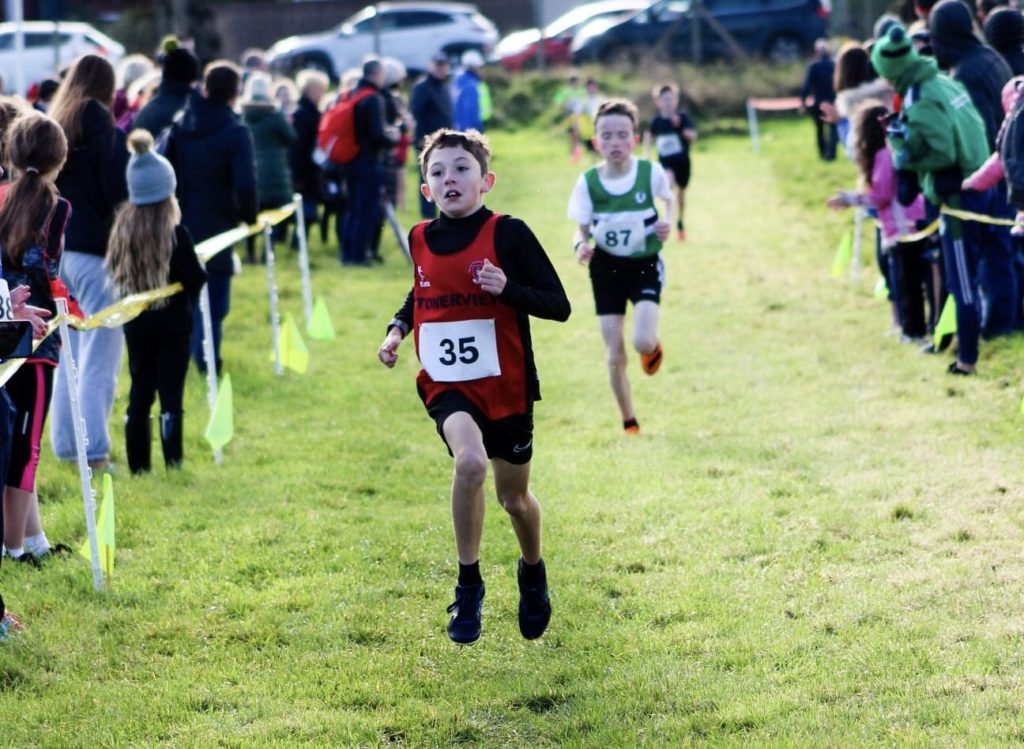 Representing both, Coco Smith was fourth overall, followed home by equally fine efforts from Lara Cheatley (13th), Maisie Tolland (28th) and Emma Caldwell (32nd). Despite being a year younger than the majority of the field, Carter Rolston was the star of the P6/P7 boys race, claiming a hard earned victory for the North Down/Towerview combo, followed by a host of flying youngsters including James Blease (4th), Ross Armstrong (6th), Sebastian Mair (10th), Joshua Wilson (12th) and Matthew Elliott (14th). The flood of yellow and blue vests continued with Jacob Magreehan (16th), Dillon Paisley (17th), Charlie Rayner (19th) and Ben Erskine (23rd), while Jacob Lyness (25th), Charlie Patton (30th), Charlie Palmer (32nd) and Cabhan Keag (43rd) all showed up well, in a testament to the time and commitment of the coaches from the club's junior section.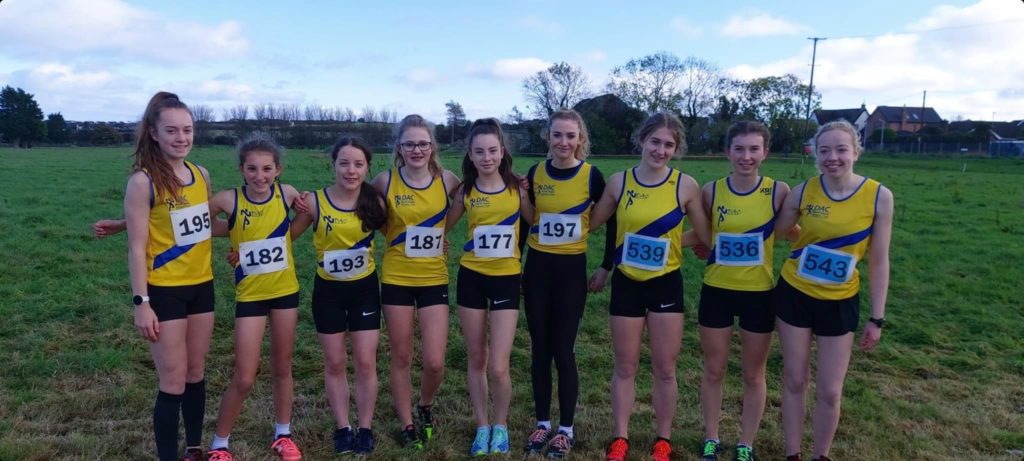 Aodhan Keag (3rd) secured a well deserved podium spot amongst the U13 boys, followed by Ethan Constable (5th) and Alex Downey (7th). Rebekah Laffin (6th) was best of the U15 girls, with impressive team support from Lauren Cheatley (7th), Holly Blease (8th), Eimear Mulligan (10th), Nicola Simpson (11th) and Lucy Magreehan (12th), while the U15 boys were lead home by Conor Adair (7th), with Cameron McCracken (8th), Daniel Caldwell (9th) and Christopher Belshaw (10th) in close proximity. In the final junior race, Ethan Isles was second of the U17 boys, followed by Ryan Lynas (5th) and Luke Dobson (5th), while Molly Rogers (3rd) claimed the last podium spot for the girls.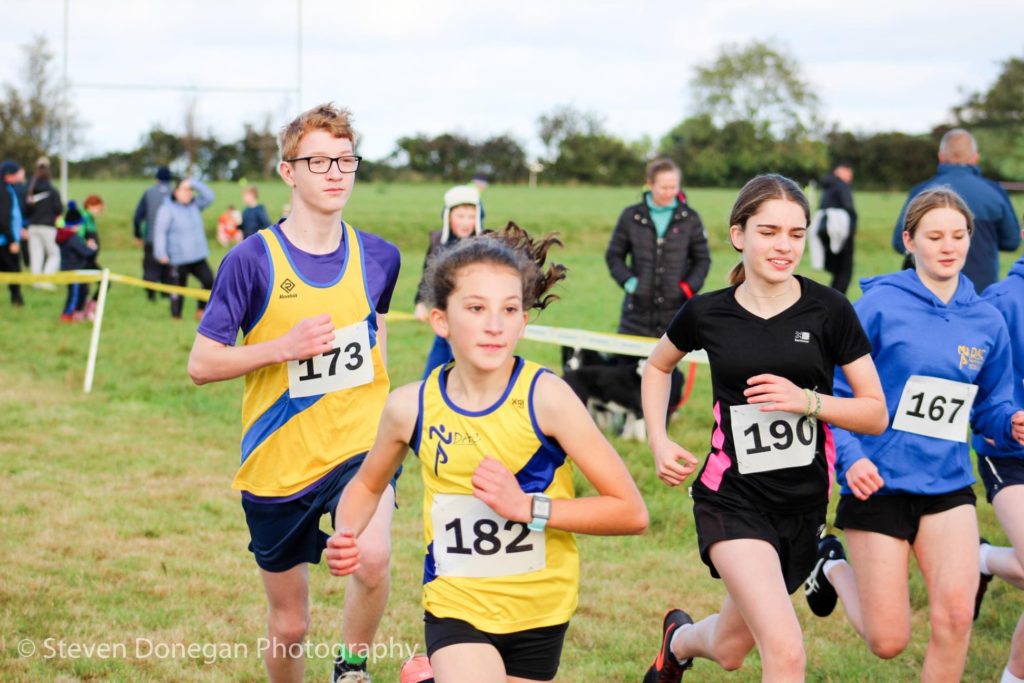 The masters athletes were treated to three full laps of the playing fields, Nick Irvine the best of the North Down contingent in sixth place overall. Fresh from a first place finish at Crawfordsburn parkrun, Simon Boyle (11th) had just enough in the tank to hold off an excellent effort from Aaron McCauley (12th), Nick Anderson (14th) followed shortly after, while Ray Brownfield capped an excellent debut with 18th place.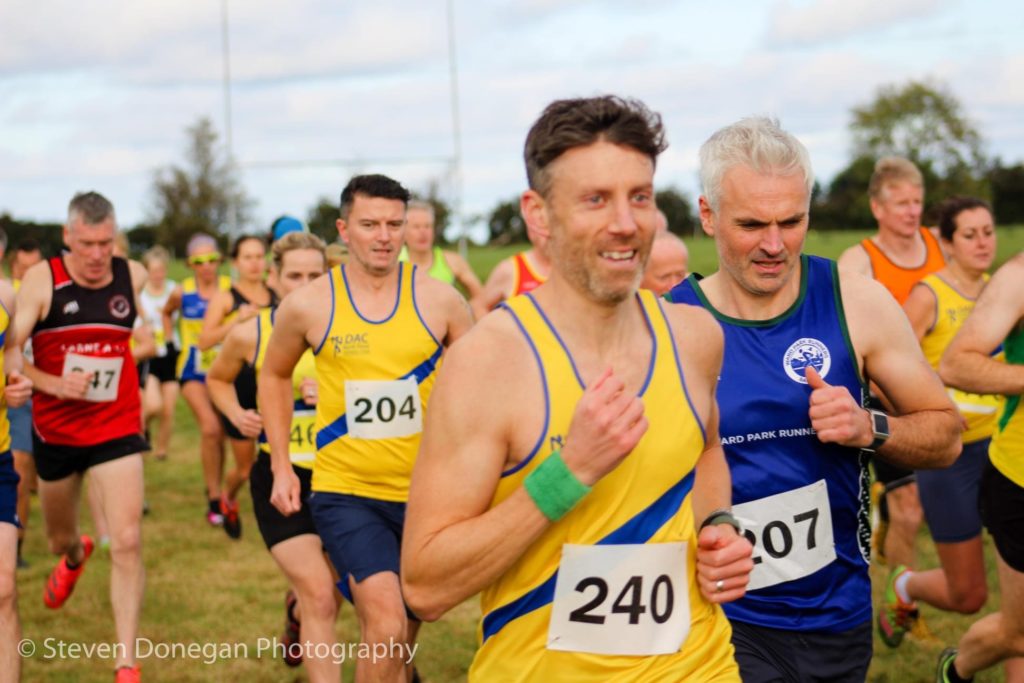 Alan Massey(20th), Kevin Mulligan (22nd) and Stephen Turner (24th) continued the procession of yellow and blue across the finish line, followed by Frankie Rea (25th), Keith Gilmore (27th) and a welcome return from Mitchell Brown (28th), before Matt Ormesher (29th), Neill Dickson (30th) and Andrew Muir (32nd) rounded out proceedings for the men.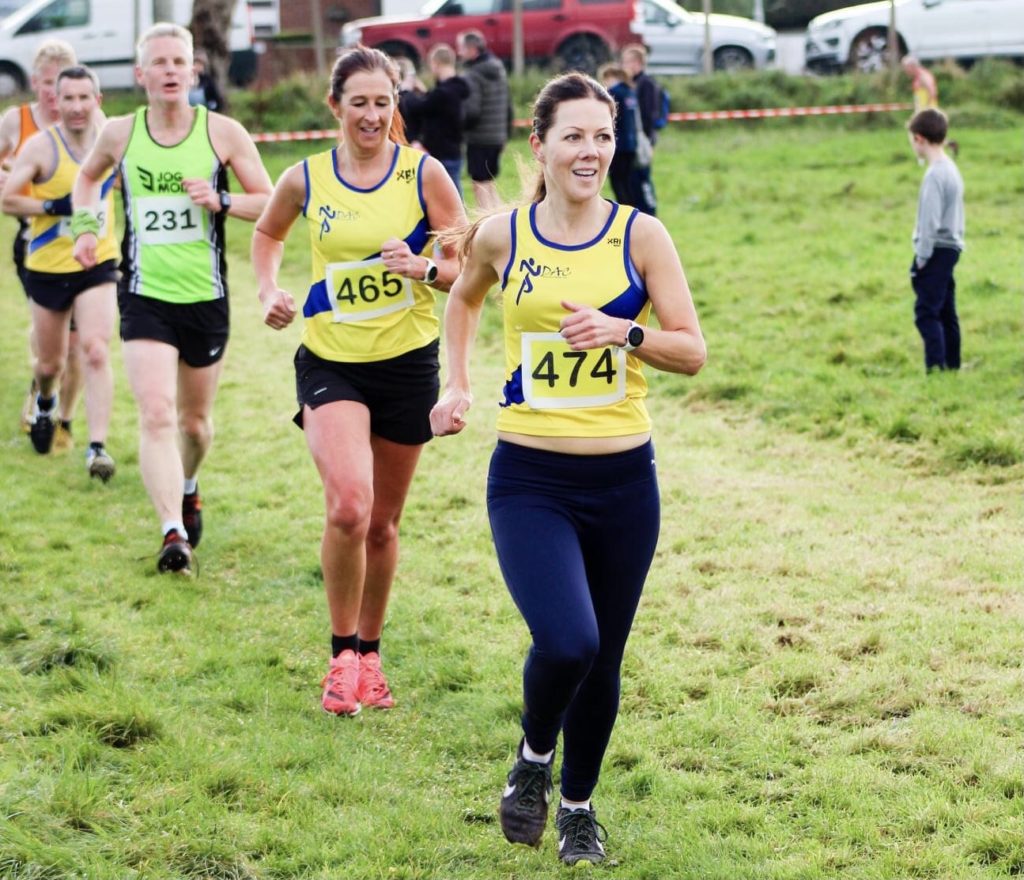 The ladies masters race provided one of the highlights of the day, Clair Quigley celebrating her birthday by taking the win, with Helen Byers (4th), Ange Perrot (5th) and Claire Scott (6th) amongst the chasing pack. Julie Wilson (9th) and Glynis Boyle (11th) reaped the rewards of recent cross country racing, finishing well up the field, Louise Watson (13th) and Sarah Benton (14th) were also in good form, while Caroline Steele (16th), Paula Simpson (17th) and Emma Mair (19th) completed North Down representation in fine style.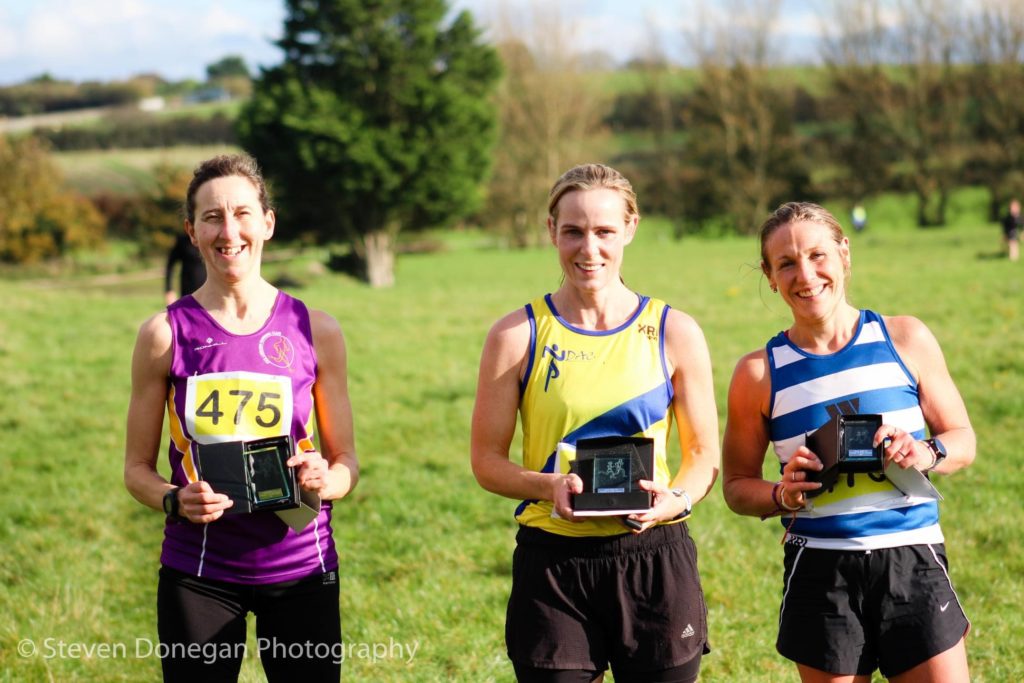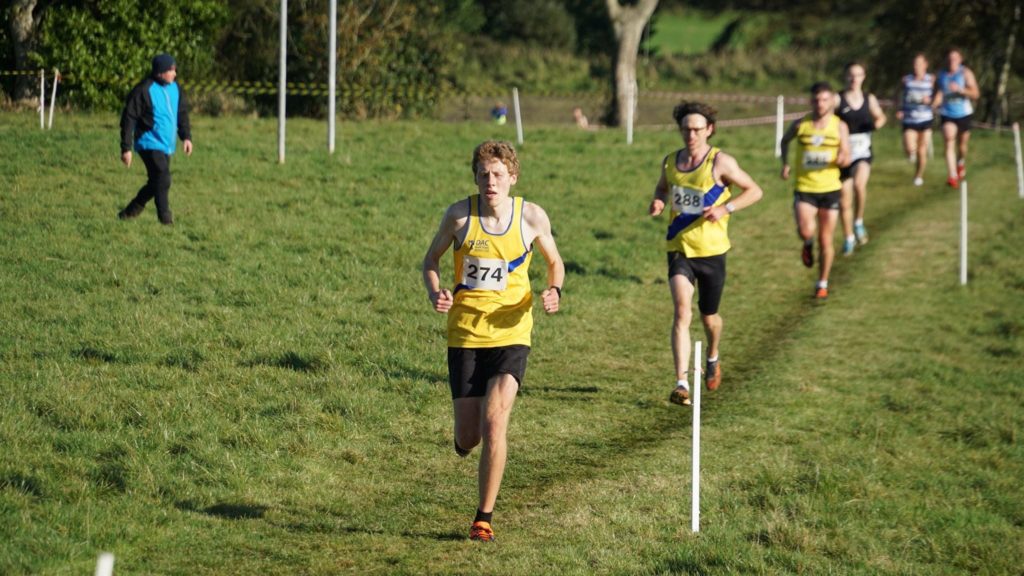 The senior race pitted local hero, Craig McMeechan, against the experienced North Belfast Harrier, Mark McKinstry, the latter prevailing by a handful of seconds, despite a fine effort from the North Down man. Jamie Coulter-Smyth was in eye catching form, finishing third amongst some high calibre opposition, Sean McLaughlin was at the sharp end of the race throughout, while Jamie Budde (13th) finished just in front of Dennis Scott (14th) and Dale Murray recorded a respectable 22nd position, despite having to deal with a timing issue.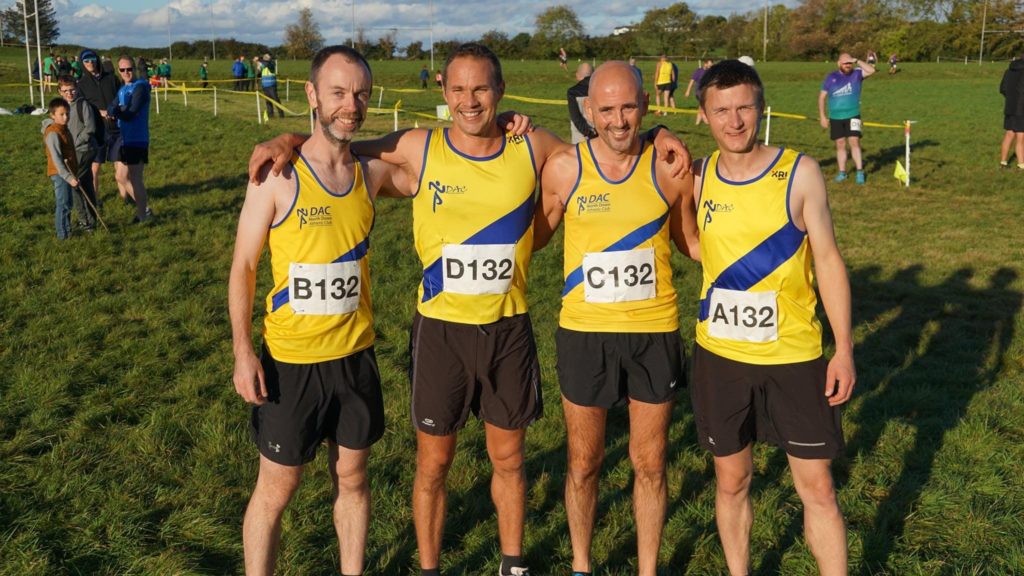 The now traditional relay event brought a successful day of racing to a close, several athletes ignoring their lactic laden legs to tow the line for a second time in support of the club. North Down men's team of McLaughlin, Murray and McMeechan (x 2) were in touch throughout, but in a frantic finale had to settle for third position, Willowfield and Beechmount edging them out in a blanket finish, while the second string of Moran, Massey, Mair and Donegan claimed a more than respectable seventh overall. Philip Mulligan, Rab Martin, Alan Massey and Colin Walker were consistently strong and placed tenth, while the golden oldies of Frankie Rea, Les Wilkinson, Brian Geddis and Gerry O'Boyle used all their experience to glide round in 14th.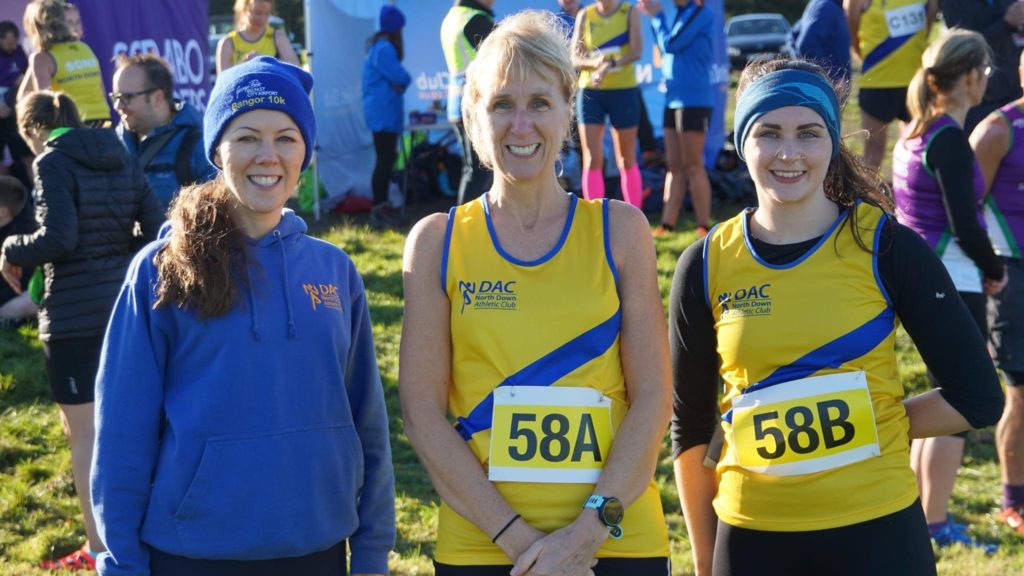 The flying trio of Julie Wilson, Glynis Boyle and Maece Williams matched their male counterparts with a third placed finish, from Claire Scott, June McMinn and Jane Stevenson in fourth, while Hannah Dunne, Paula Simpson and Sarah Benton combined for eighth overall.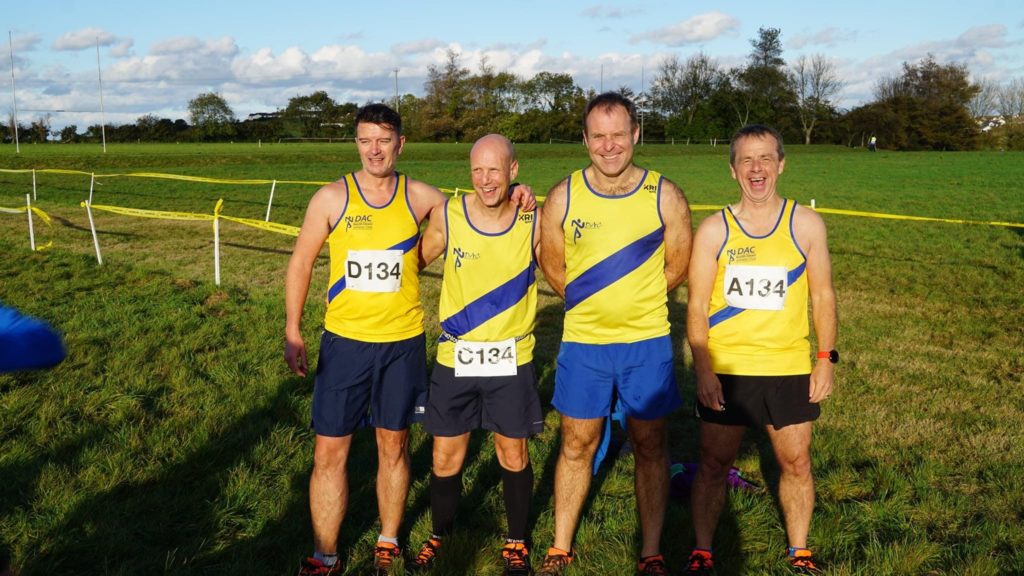 North Down Festival of Cross Country – Results