Mathieson Cup Cross Country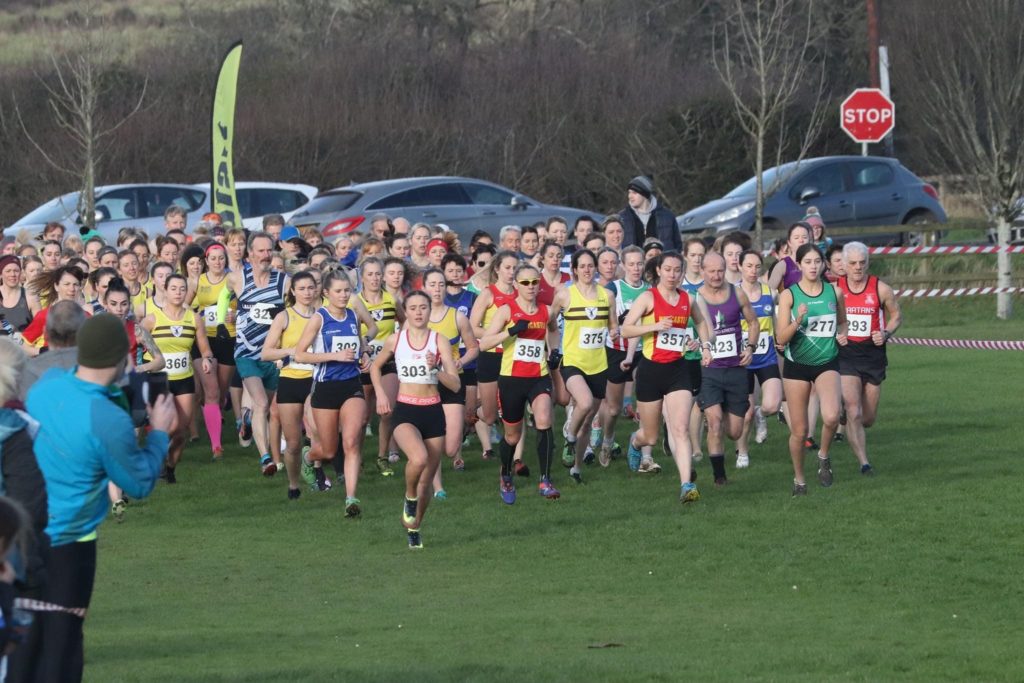 Round seven of the Athletics NI Cross Country League attracted upwards of 500 athletes to the City of Belfast Playing Fields in Mallusk on Sunday, with both North Down teams bagging vital points, as the hunt for silverware nears its conclusion.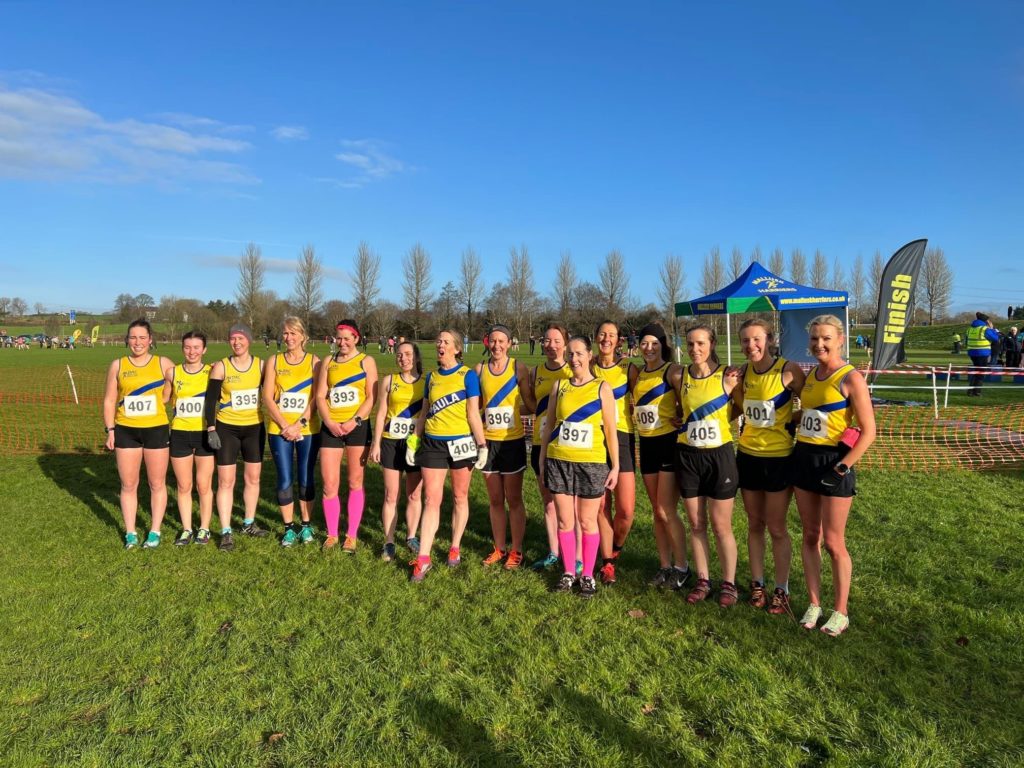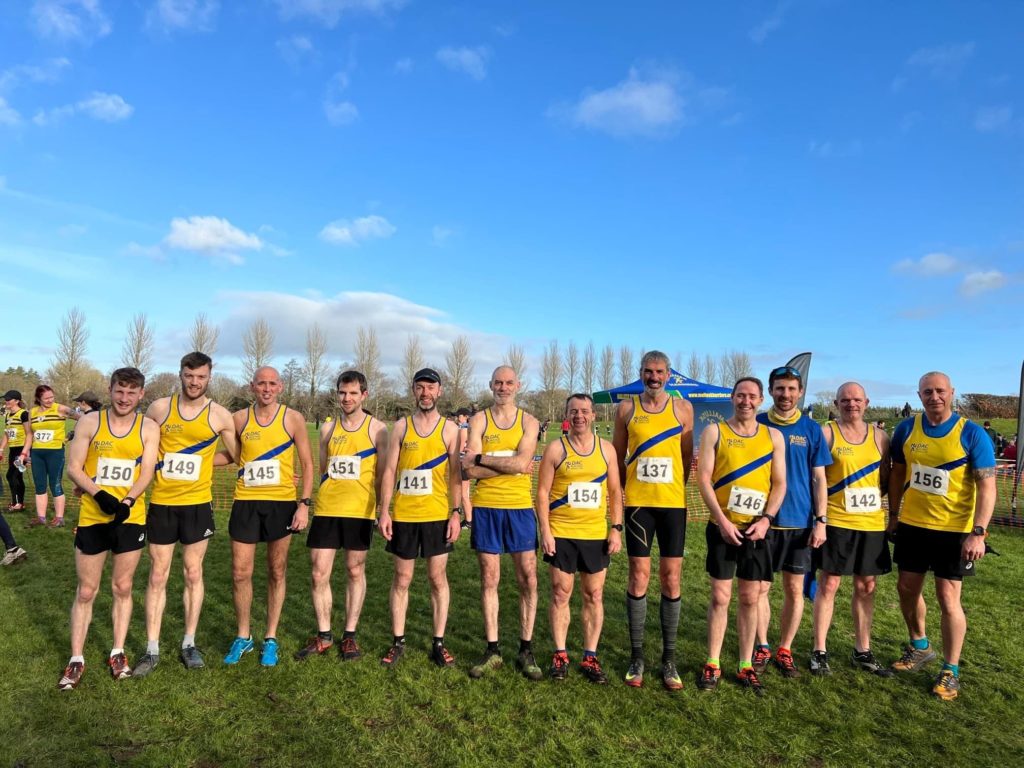 With just two rounds left to complete, club captains Steven Donegan and Claire Scott were at their persuasive best to ensure full teams for their respective races, but before the senior events got underway there was a full undercard to entice the youth section, Bailey Duncan getting the day off to the best possible start, with a comfortable win in the opening primary school race. Carter Rolston (8th) maintained his flying form to just edge a fast finishing James Blease (9th) in the same event, Jacob Lyness was well up the field (in 27th), whilst Adam Downey completed his North Down debut in 39th position.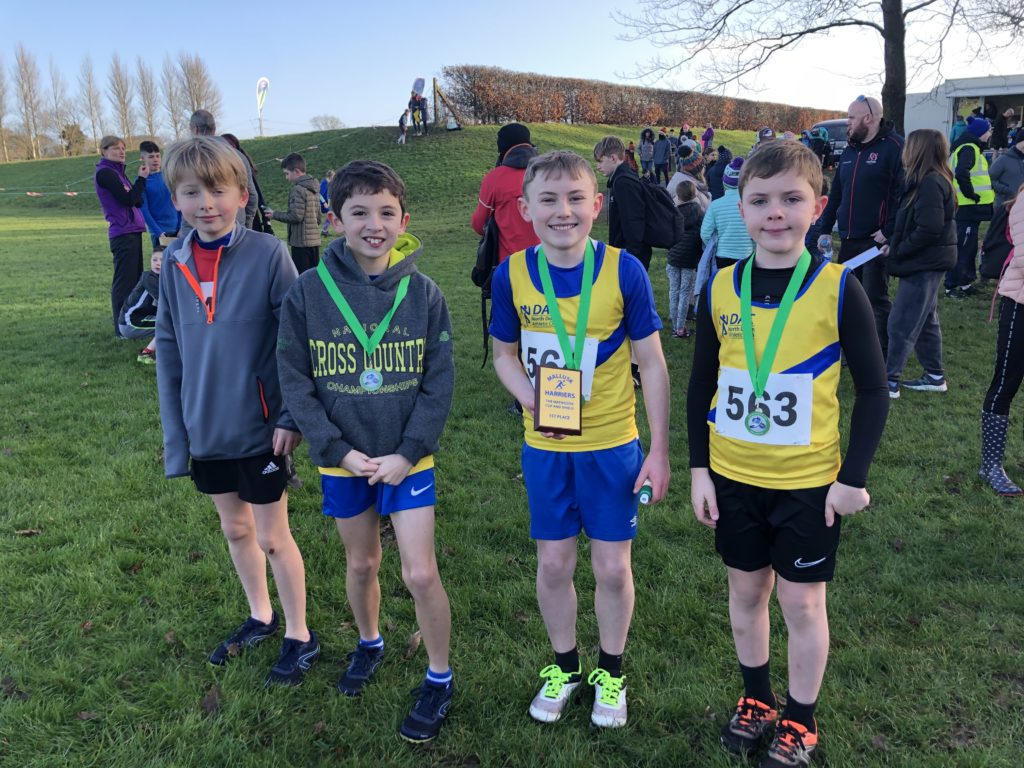 Coco Smith (6th girl) was best of the North Down girls in the same race, Lara Cheatley (9th) was not far behind after an equally impressive effort, while Maisie Tolland marked a fine debut with 29th place.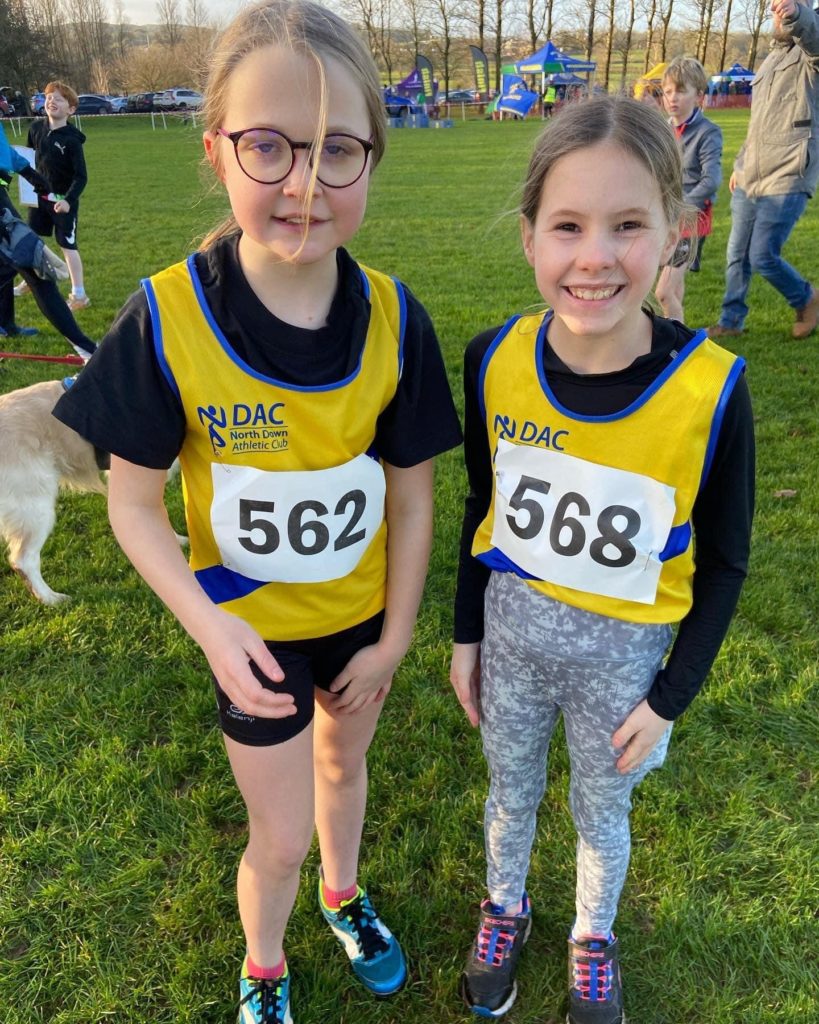 Sebastian Mair was North Down's sole representative in the U12 race and acquitted himself well to claim 13th position over the 2km course. The 3km U14 event provided a testing challenge, but featured more great running, Ethan Constable (8th) leading home the club contingent after a strong, consistent effort, with Alex Downey (9th), Isaac Dunne (11th) and Christopher Belshaw (17th) all showing up well.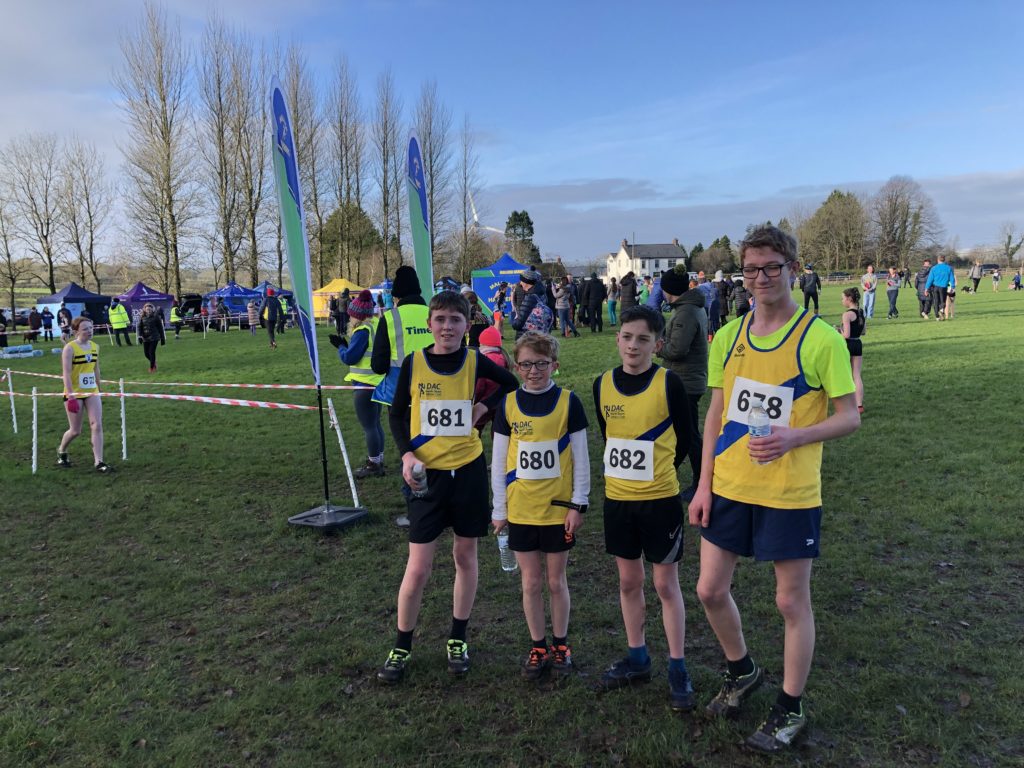 As the crowds began to arrive in anticipation of senior races, the U16's completed a highly competitive junior portion of the race card, with a 4km event which featured excellent running from Luke Dobson (10th boy), Becka Laffin (8th girl) and Chloe Verner (11th).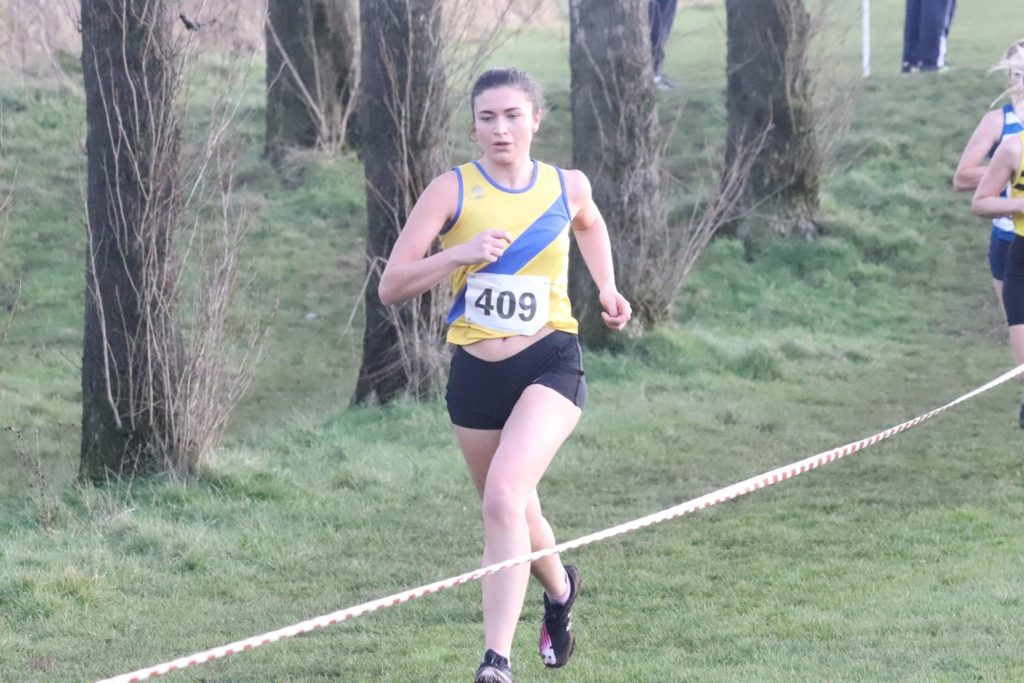 In beautifully sunny conditions, with just a whisper of wind, the ladies took on 6k of a course which in days gone by hosted the the likes of Paula Radcliffe and Steve Ovett during it's time as the Belfast International Cross Country, and on this occasion it was a fellow Olympian who took the honours, Kerry O'Flaherty bagging the win for Newcastle AC. Yasmin Wilson (8th) claimed a fantastic top ten finish after an excellent run and received great back up from the ever consistent Fiona McQuillan (13th) and Clair Quigley (23rd), Hollie Massey (27th) ran superbly to register the all important 'fourth to score', and was second junior athlete overall, Amelia Tyler (28th) was just behind and completed the junior podium with another impressive performance, while Lindsay Doulton was well up the field in 37th.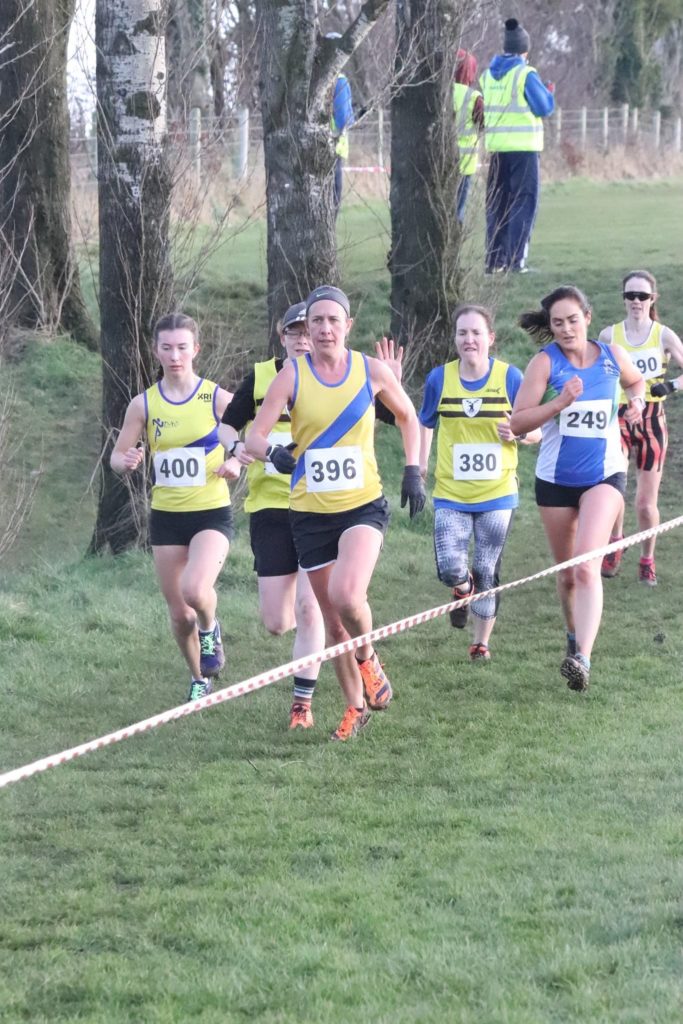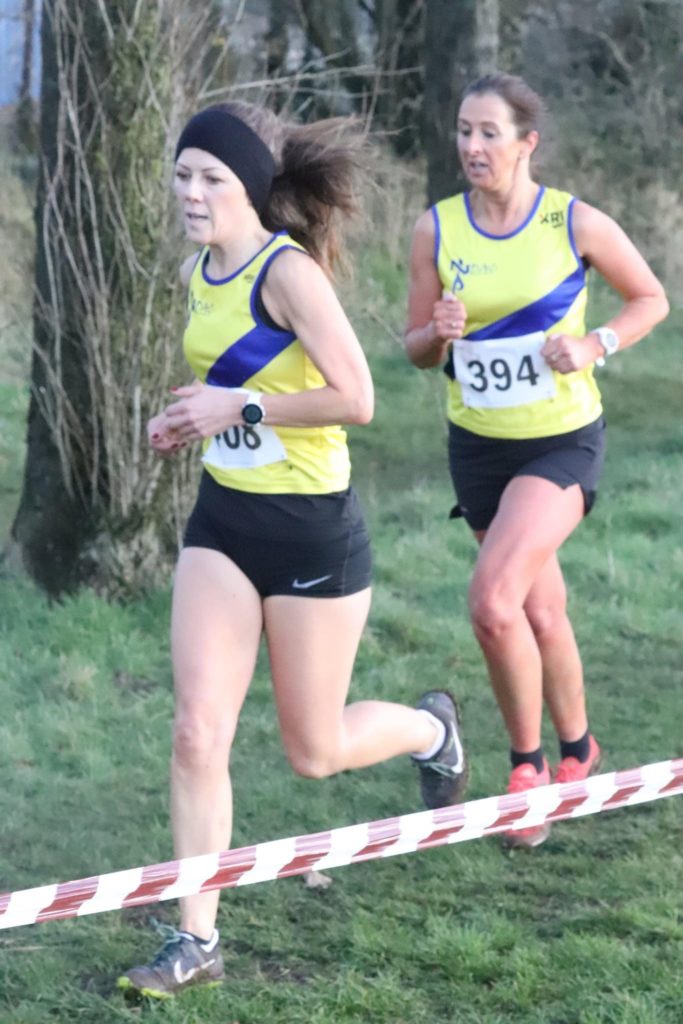 Julie Wilson (51st), led home a tightly packed group of athletes, including Helen Byers (52nd), Valerie McDonough (55th) and Laura Neely (57th), Captain Scott placed 61st, while Amy Ellison was 64th. Sarah Benton was close behind in 73rd, the ever consistent Glynis Boyle was 79th, Tina Davies (113th) and Cara Jeffrey (115th) crossed the line in close proximity, while Paula Simpson (132nd) and Hannah Dunne (152nd) completed North Down representation on another bumper turn out and a fine team effort, which secured fourth overall on the day.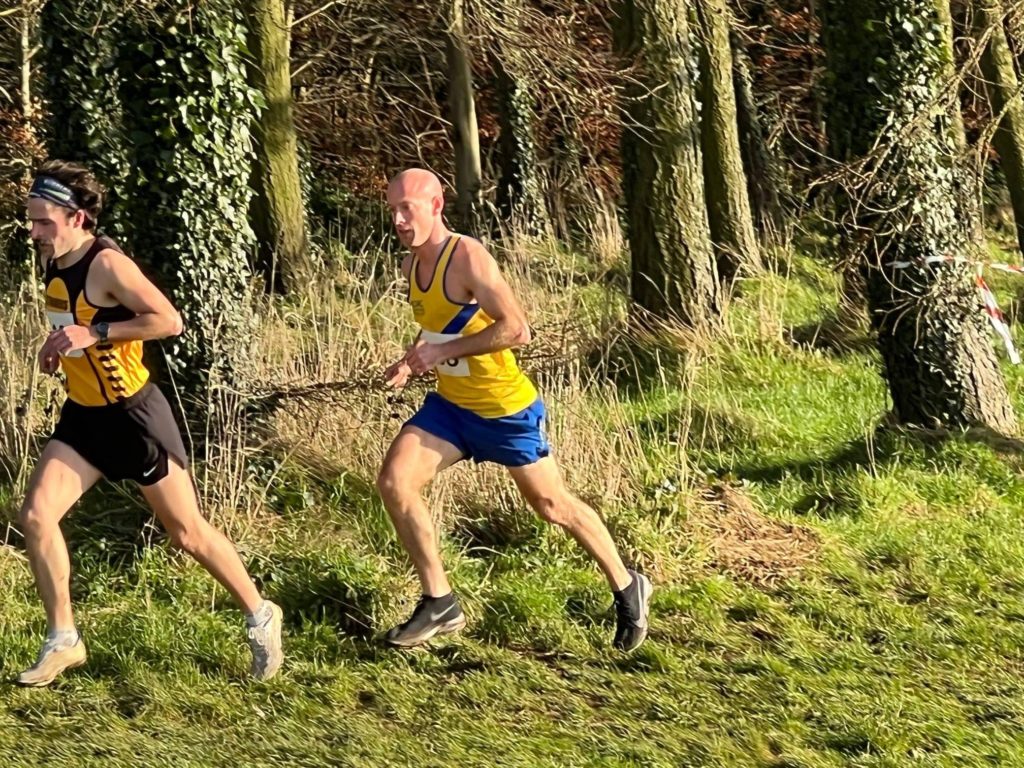 Having played second fiddle to the all conquering ladies in recent years, the North Down men's team have been on the rise this season, and have managed sizeable turnouts on a consistent basis, Sunday being no exception, with an impressive 20 yellow vests toeing the line for 8km on a course that provided favourable conditions throughout the day.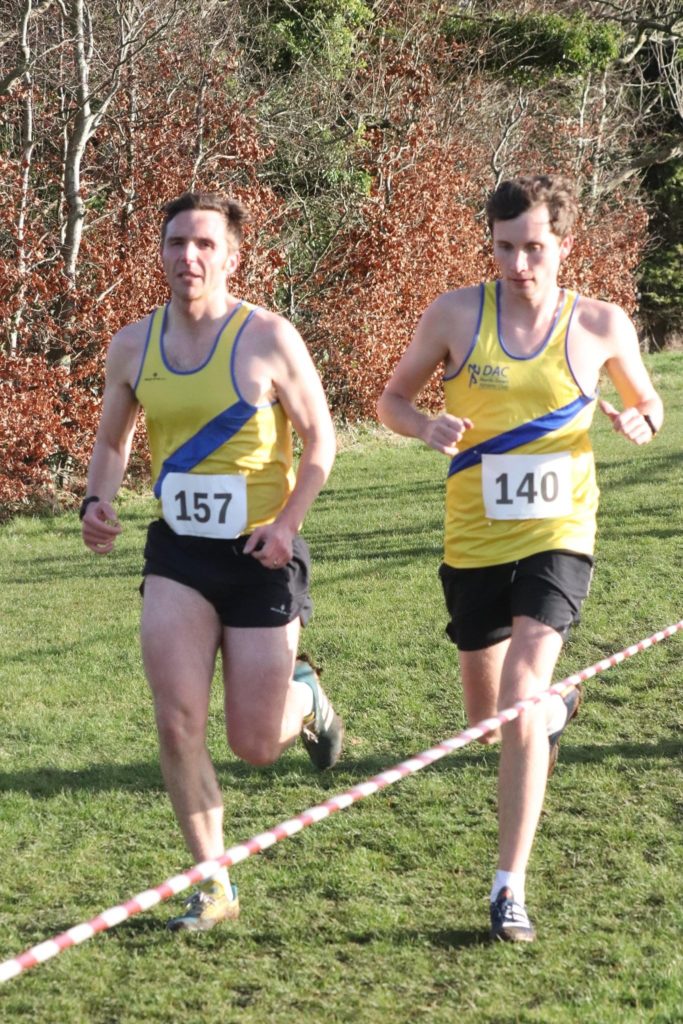 The reasonably firm track certainly seemed to suit Craig McMeechan, who led the mens challenge with a fantastic second place finish, with able backup provided by James Budde (9th), Jamie McMeechan (13th) and Gareth Watton (19th) for another hard earned silver, this time in the team competition. Francis Marsh (29th) claimed his customary age category win, Dennis Scott (35th) just edged a high quality battle with Ashley Dixon (36th), while Chris Moran (44th) led home another tightly pack bunch of flying machines, including Jason McMinn (48th), Steven Donegan (50th) and Mark Weir (53rd).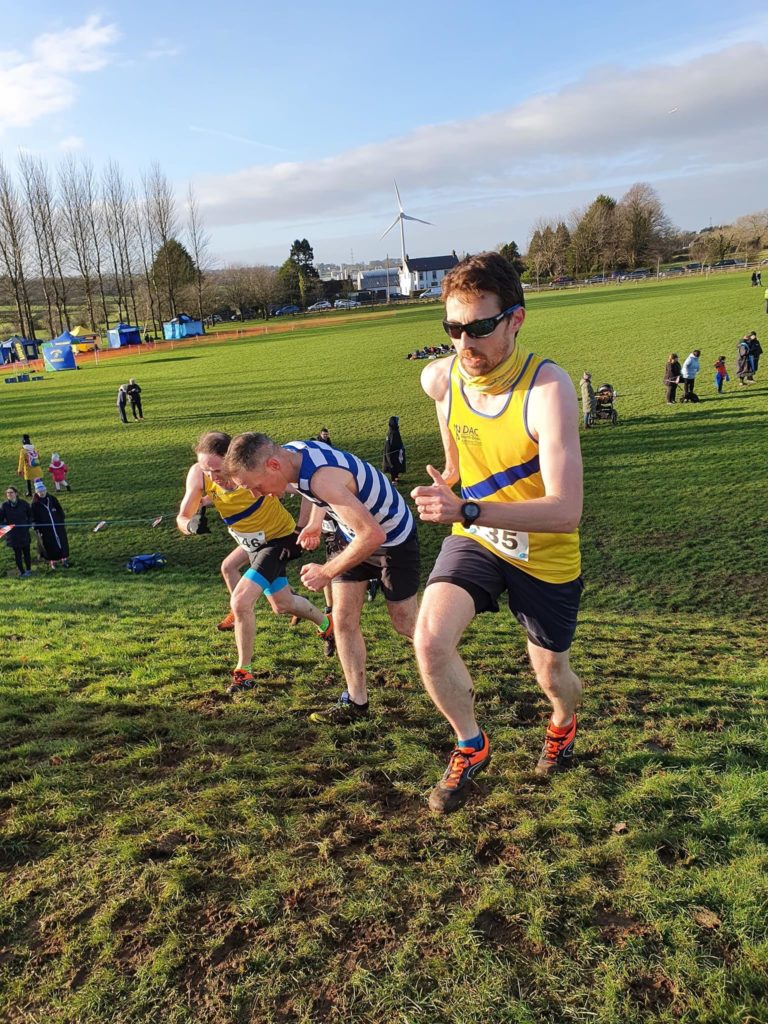 Simon Boyle (70th) has been one of the first names on the captain's team sheet throughout the season and put in his usual consistent performance to head another group of North Down speedsters, including Andy Lowry (74th), Aaron McAuley (80th) and Tom Agnew (82nd), with Philip Mulligan (93rd) not too far behind, while Alastair Hamilton (164th), Matt Ormesher (165th) and Neill Dickson (171st) were consistently strong again, in what for some has been their first taste of mud running, and completed North Down representation on another day of excellent effort from first to last.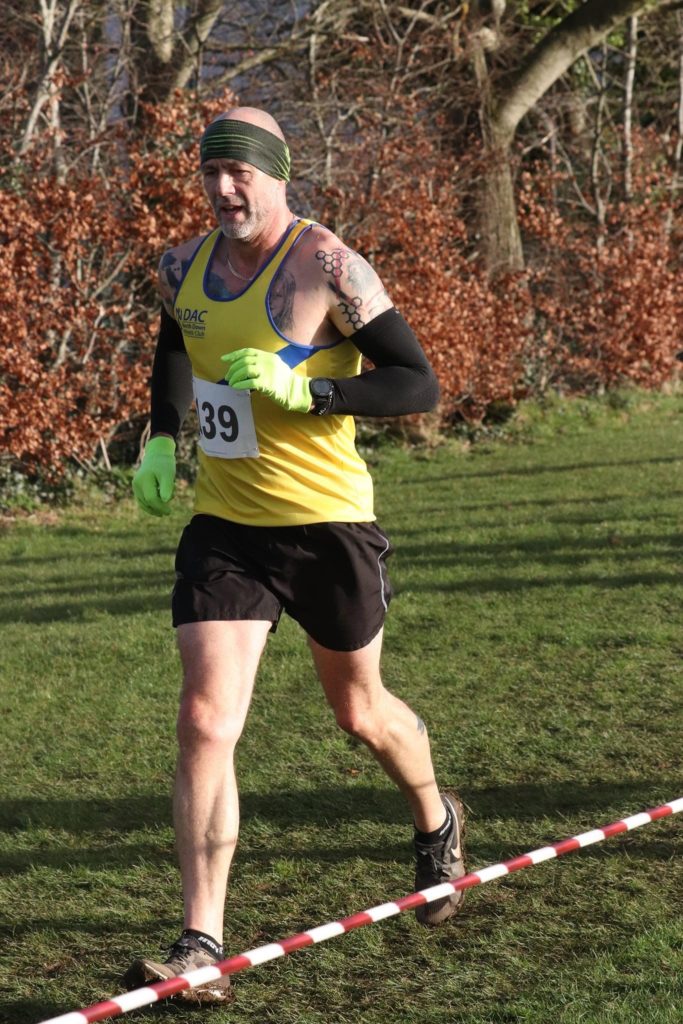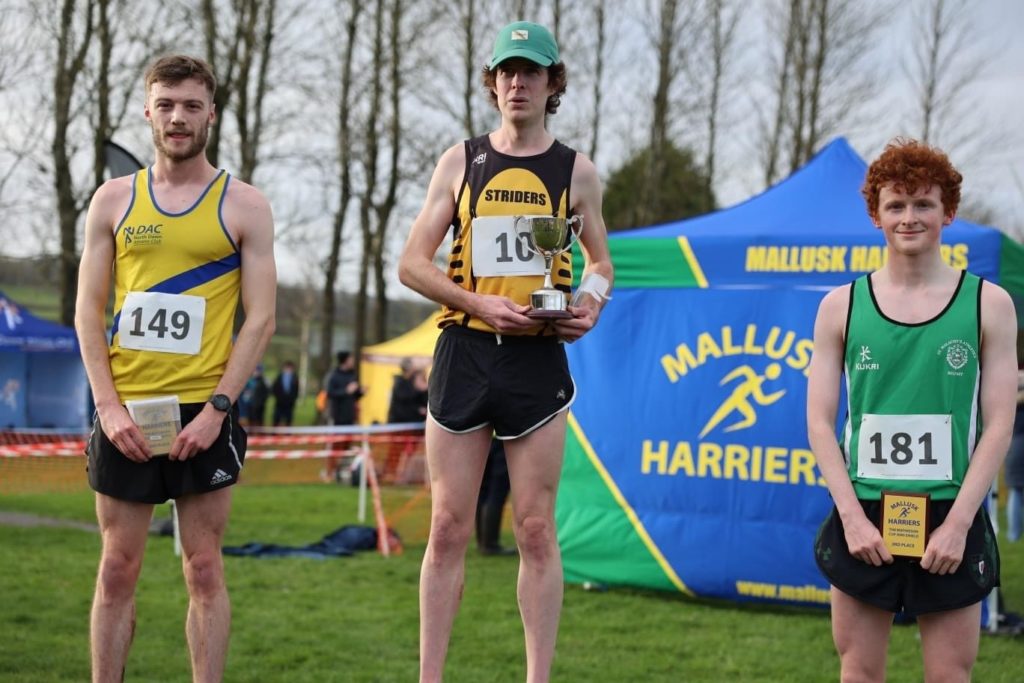 Athletics NI Indoor Sprints and Hurdles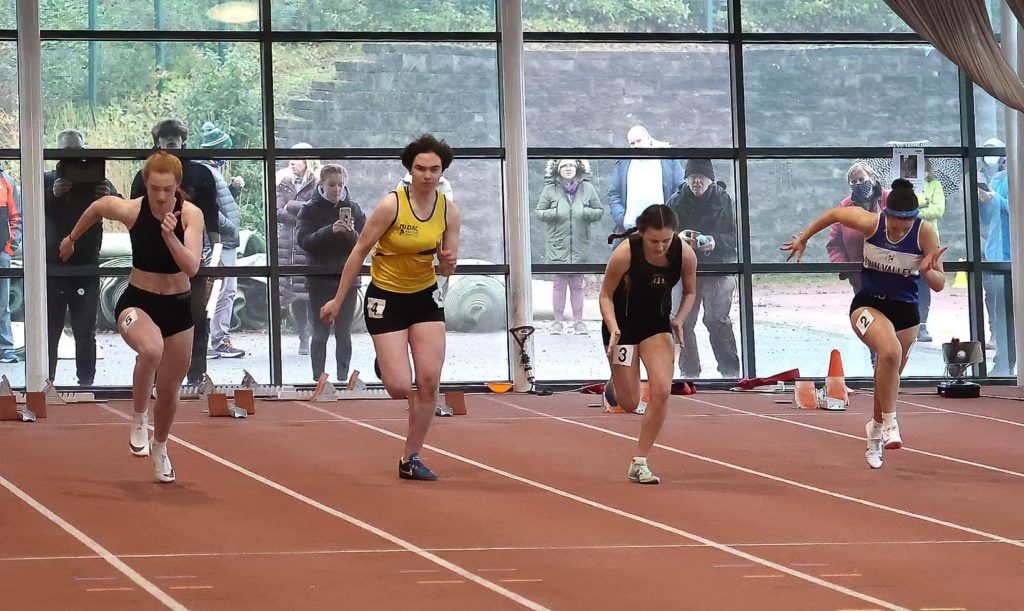 Jordanstown University hosted the opening event of the indoor athletics season on Saturday, with options at 60m hurdles and 60m sprints
Niamh Fenlon was the sole North Down representative in the hurdles event, finishing first of the U18 girls in a time of 9.71 seconds.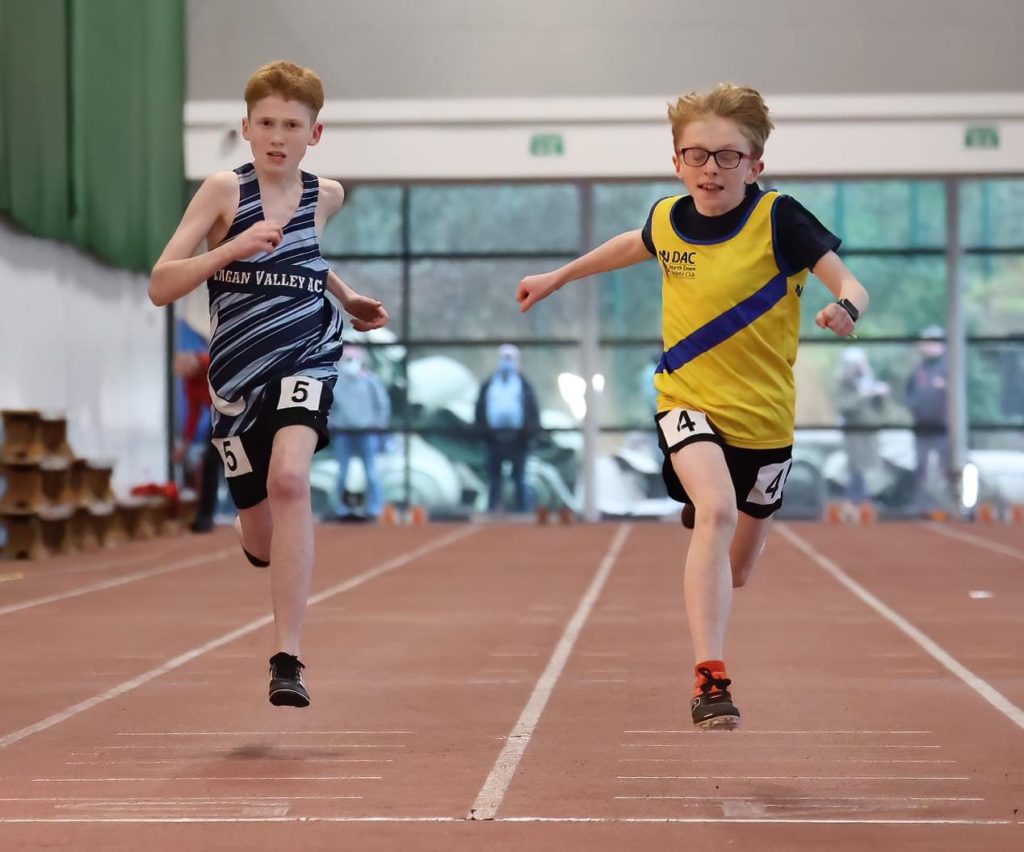 Ethan Constable was fourth in the U14 sprint in a time of 9.33, Eve Walsh Dann was third amongst the senior women with a clocking of 9.00, while Niamh Fenlon completed a successful day with a second place finish in the U18 race, and a time of 8.51.
Jordanstown Sprints & Hurdles – Results