Armagh Road Races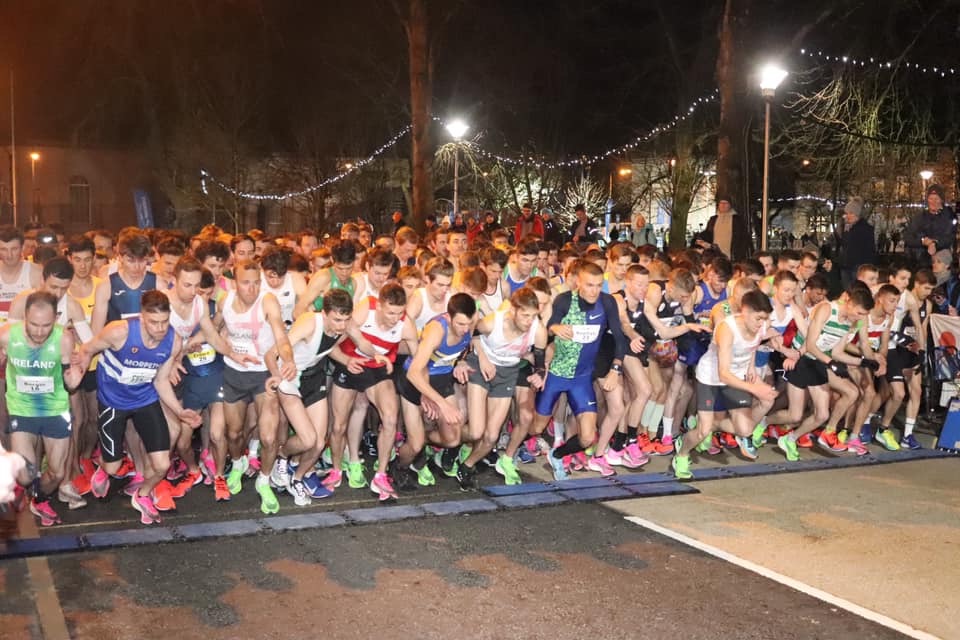 On the back of Storm Ciara and prior to the arrival of Storm Dennis, the good people of Armagh AC will have been delighted to have benefitted from a short break in the inclement conditions for the 30th edition of their world famous event, as the Thursday before Valentine's Day once more attracted a deluge of the lightning fast athletes, from around the UK, Ireland and further afield. In near perfect conditions the flat and fast circuit, of roughly 1km around the mall, provided a spectator friendly setting with a floodlit course and immaculate organisation complimenting a full programme of races.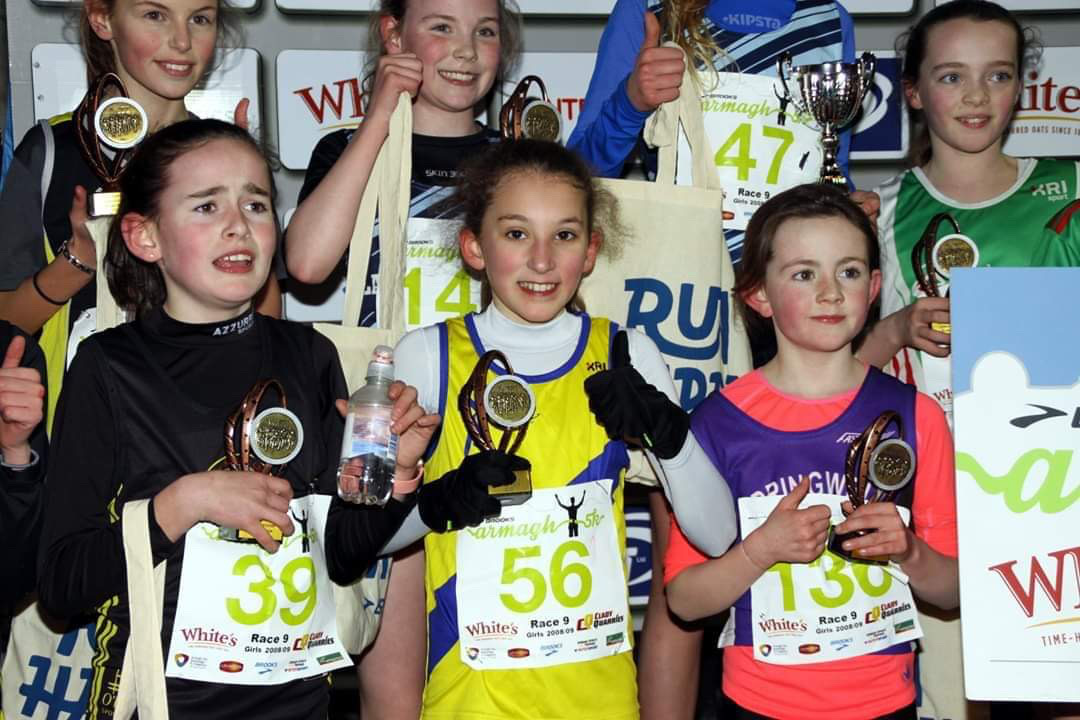 First up for North Down was the Under 10's event, with a huge field of over 200 kids taking on the 1400m course of slightly more than one lap. Bailey Duncan was just pipped for a podium spot in the last hundred metres of the race, but can very proud of 4th place and an outstanding effort, as can James Blease, who finished 28th in the same event, with another strong showing. Jame's sister, Hollie, was also in great form, claiming 8th place in the U12's event over the same distance, while Lucy Cheatley had an excellent run to finish 13th in the U14's.
Armagh Road Races – Junior Results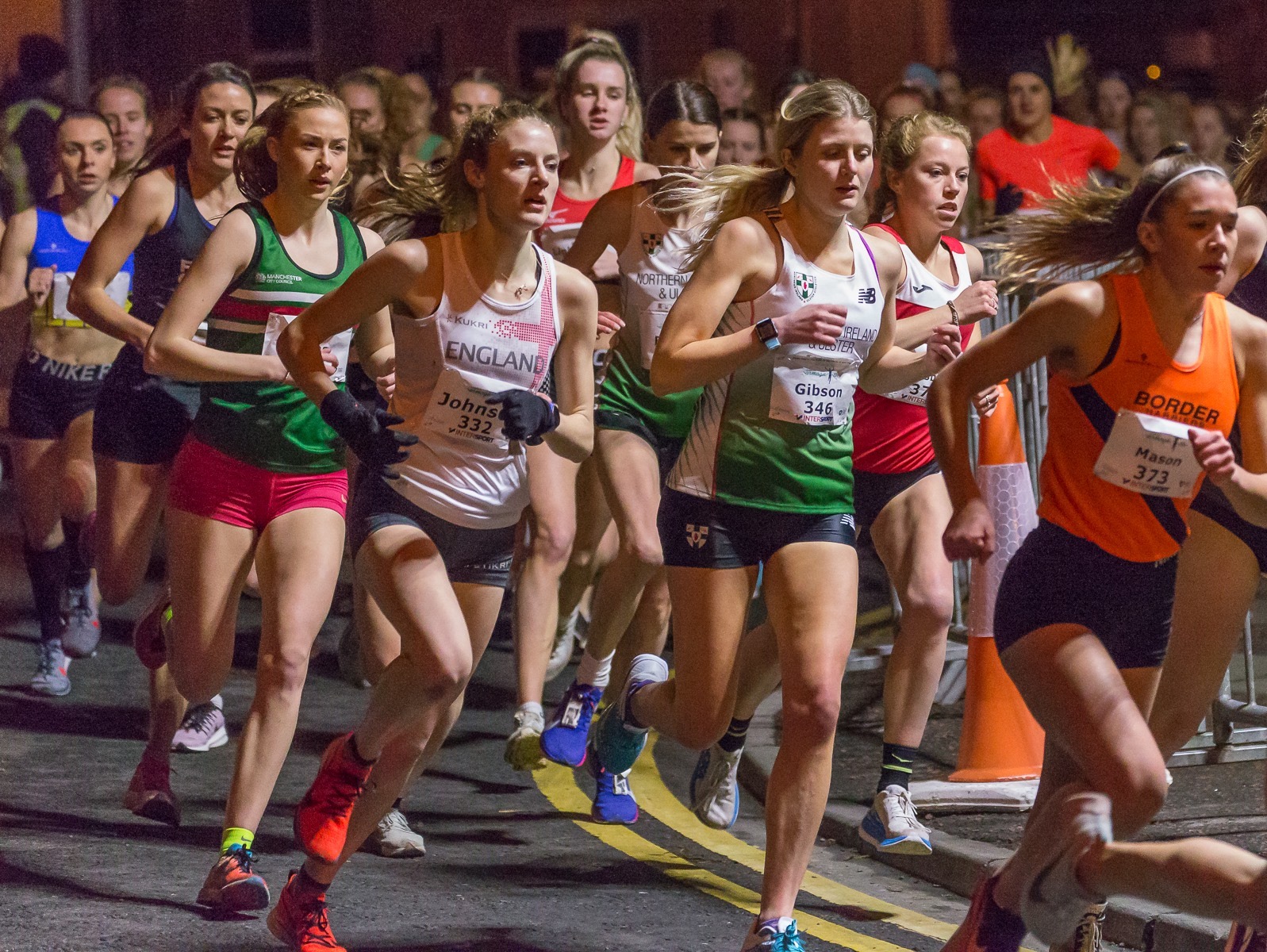 Representing Northern Ireland, Rachel Gibson (9:53) managed to shave a couple of seconds off her previous Armagh best for a fine 47th overall, Tara McDonough (10:46) placed 5th in her age category and 80th overall, while Murphy Miller (10:56) was 7th in age category (81st Overall). Clair Quigley (11:22) placed 8th in the F40 bracket on her Armagh debut, Amelia Tyler (11:42) was 10th in her category, while Helen Byers (11:53), Bryanna Catney (12:18) and Hollie Massey (12:22) can all be proud of their efforts, in one of the fastest races of the season. Unfortunately, Roberta Dornan suffered a painful fall at the start of the race and sustained a fractured elbow (amongst other injuries), everyone at North Down wishes her a speedy recovery and hopes that she is back to her flying best in the not too distant future.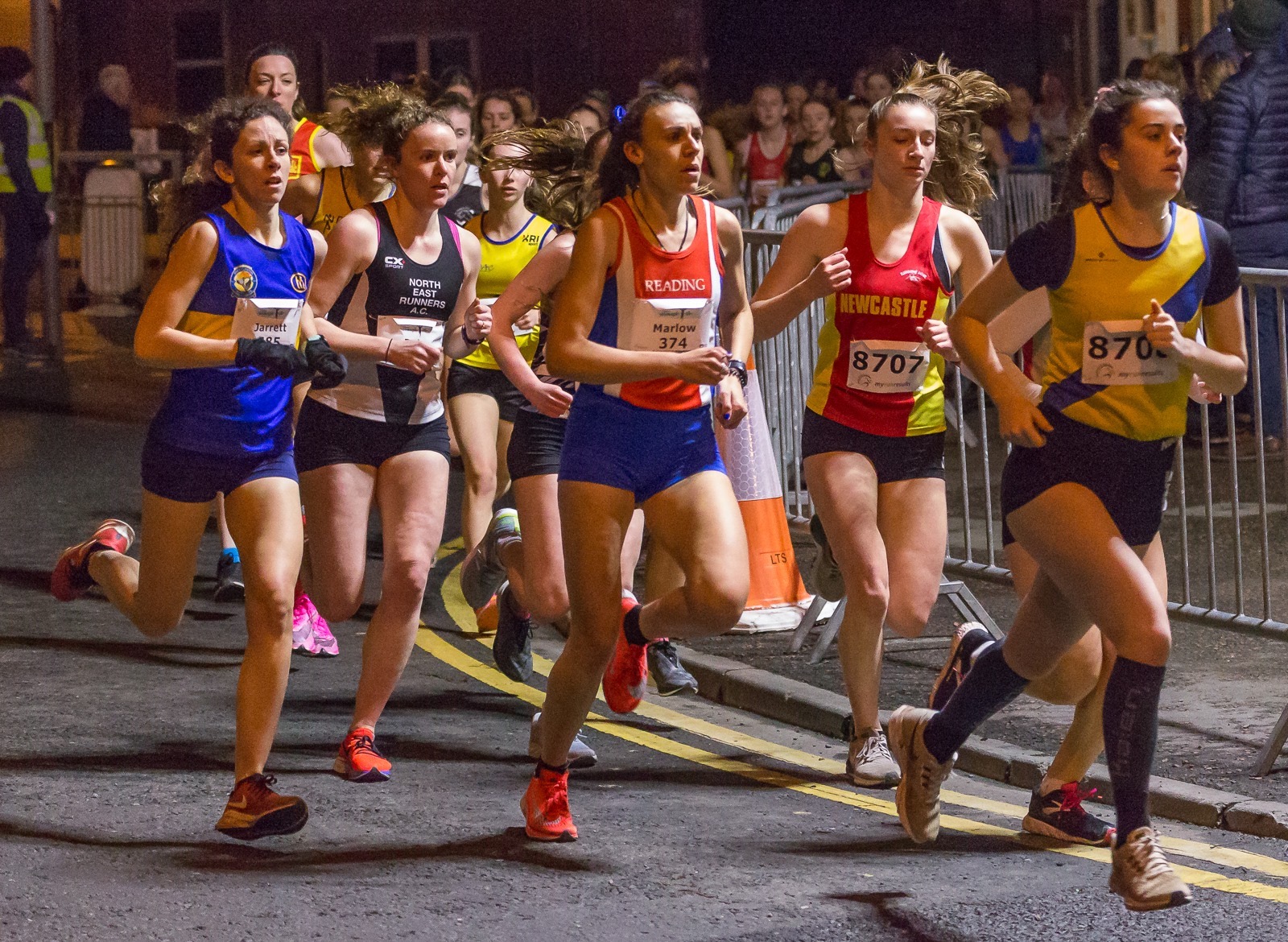 Nick Irvine never misses an Armagh 3k race, and was just outside his lifetime best after another fine run and a time of 9:43 (4th in age category and 76th overall), David Massey (10:14) claimed a course PB and was 127th overall, while Terry Eakin has a long history of age category wins at the prestigious event and was the first M70 in a cracking time of 11:39.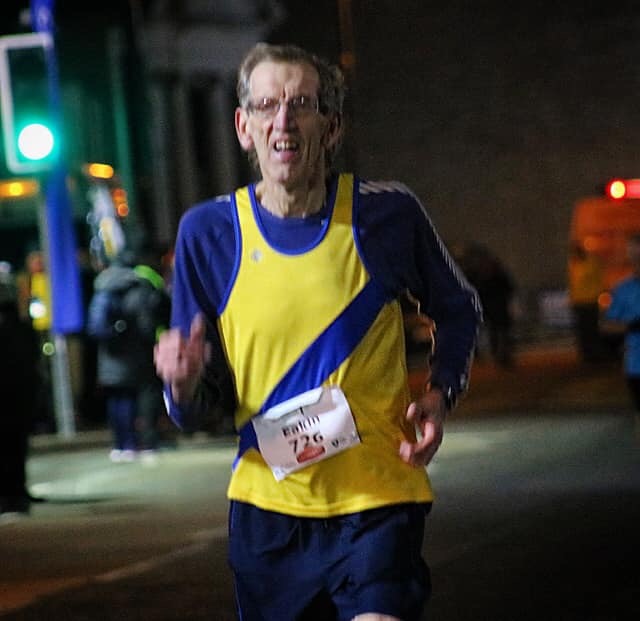 In the showpiece 5k event, a staggering 142 athletes broke the 15 minute barrier, with the first 21 men under under 14 minutes. Whilst much has been made of the 'Vaporfly Effect' and the boost that this may or may not give to an athlete, the organisers of the Armagh road races can point to a year on year improvement in times, that they would say has as much to do with their efforts to assemble high quality fields on a flat and fast track. The theory certainly seemed to be borne out in the case of North Down's sole representative, Craig McMeechan, who ran a mature, well paced effort, refusing to get carried away with the herd, eventually taking a full 12 seconds out of his previous best, to clock a rapid 14:47 (without the expensive trainers!)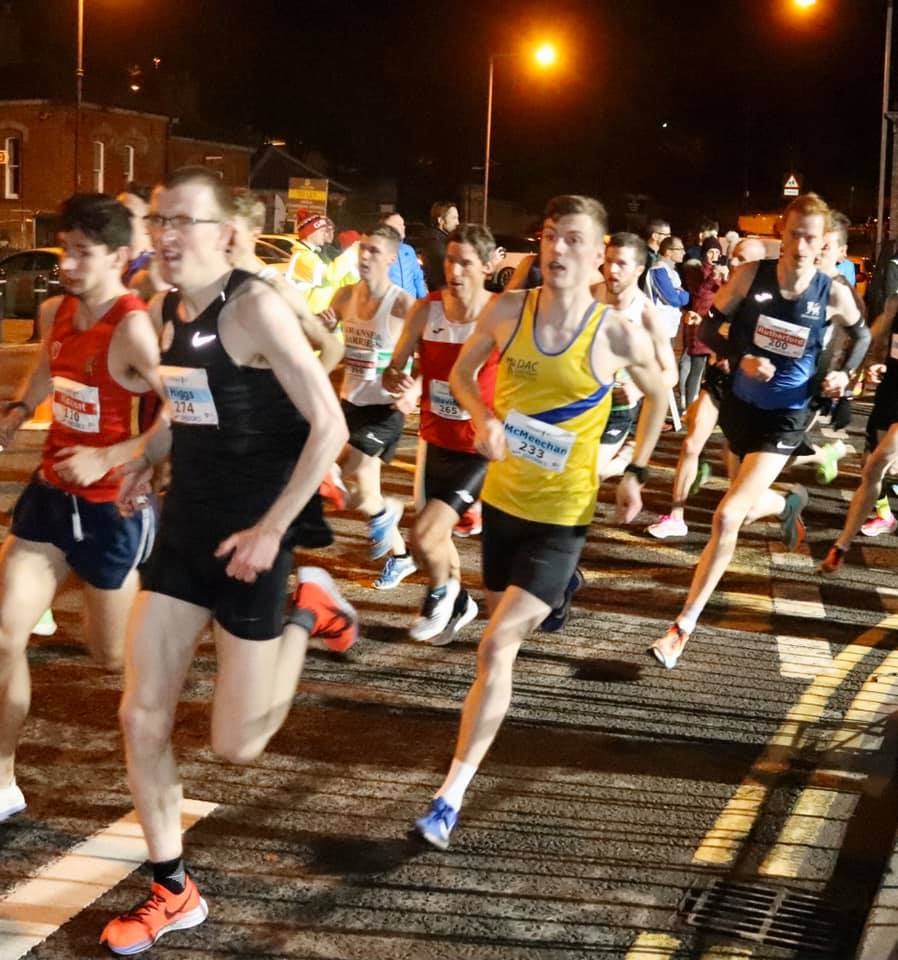 Armagh Road Races – Senior Results
*Photos by John T Glover and Davie McMeechan
Sperrin Harriers Winter League – Parkanaur 10 Miler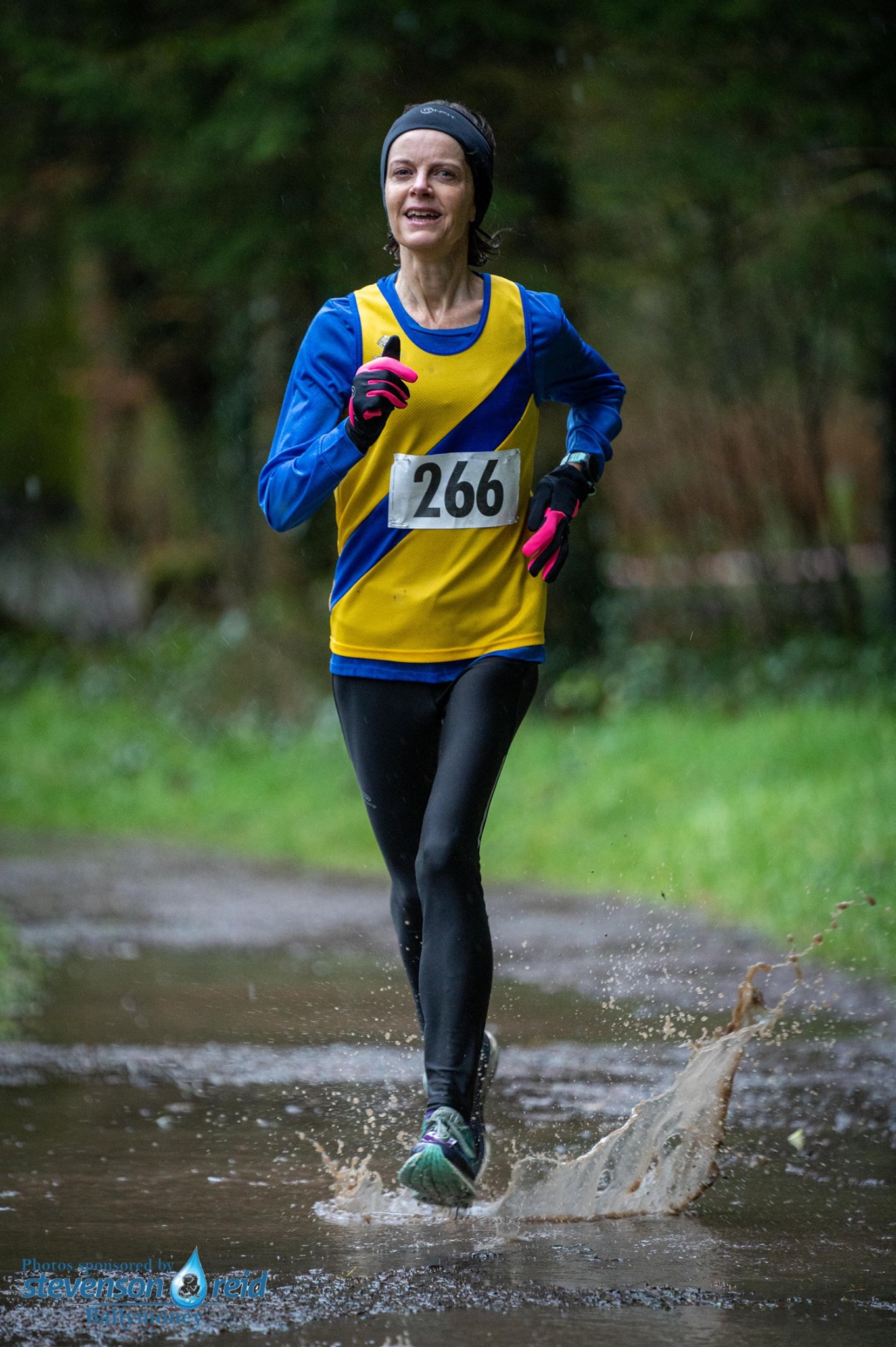 The fifth and final race of the winter league challenged 95 participants over the longest event of the series, with ten miles of undulating trail around Parkanaur Forest on the outskirts of Dungannon to navigate. While the three lap course provided plenty of scenery, taking in Parkanaur House and the associated gardens, it was the section alongside the Torrent River that caused the organisers most concern, with last minute deliberations over whether the recent heavy rain and flooded course would force a postponement. In the end it was considered safe to proceed as planned, and despite conditions deteriorating as the race went on, another successful day was had by series regulars Frankie Rea and Catherine Roberts. Although final results for the series are not yet available, both can be assured of taking home a prize, Frankie having claimed his fifth age category win in succession, with an excellent time of 1:08:54 placing him 16th overall on the day. Catherine also completed a quintet of consistently strong performances, 1:12:33 placing her 3rd lady on the day, and continuing her run of a podium position at each of the five events.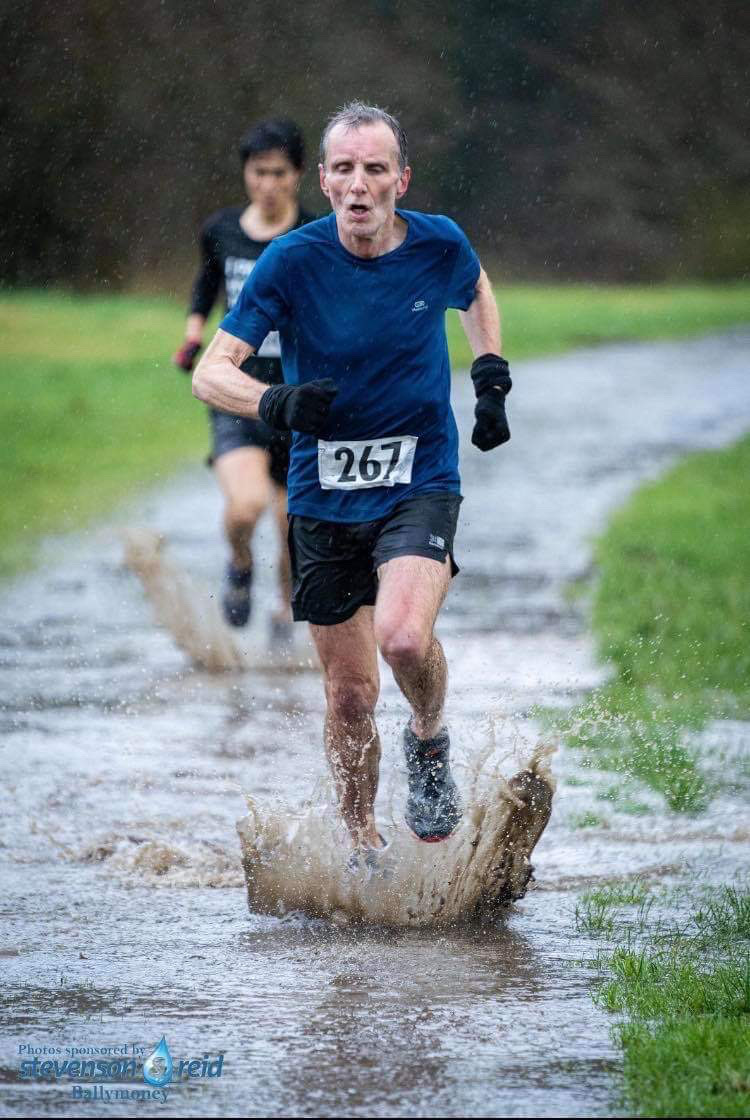 Irish Universities Indoor Track – Athlone
After a successful recent outing at the British Universities cross country in Edinburgh, Jack Logan was in the colours of Queens University again for a 1500m and 3000m double on Saturday afternoon in Athlone. After clocking 4:32.55 (PB) for 10th place in the shorter distance, Logan demonstrated admirable powers of recovery to add a second PB, in the 3000m, with 9:28.76 for 2nd place in his heat.
Irish Universities Indoor T&F – Results
Last One Standing – Castle Ward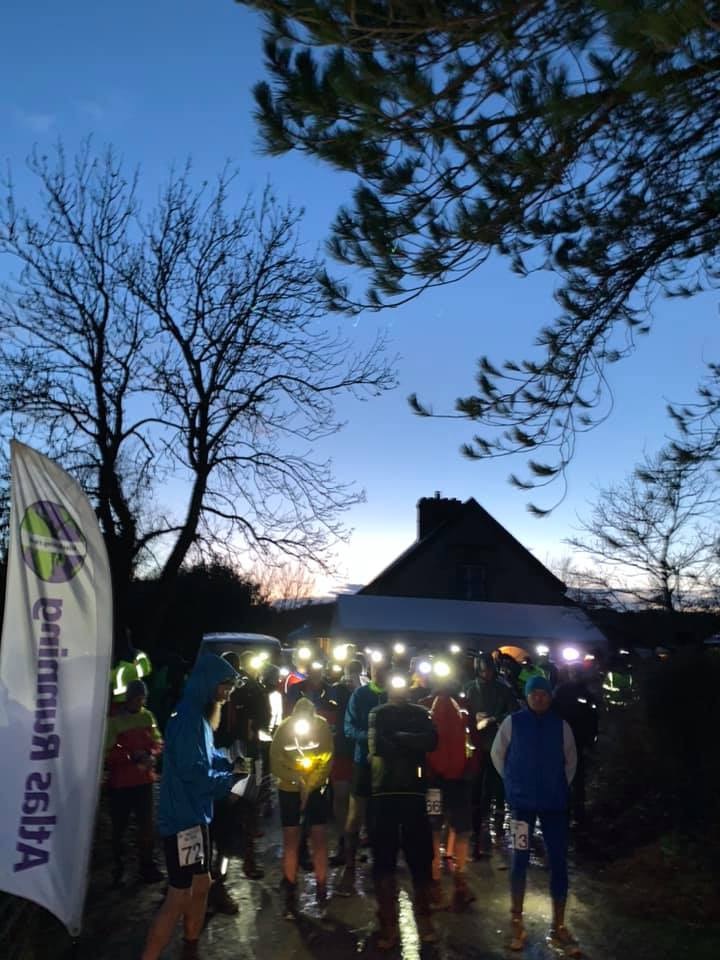 A torturous challenge in any conditions, participants in this years Last One Standing were treated to four seasons in one day, with high winds and heavy rain battering athletes as they completed a 4.2 mile loop every hour until they could take no more. As an experienced endurance runner and regular participant, Sean Nickell was more than aware of the challenges faced by an event that gnaws away at the athletes resolve, allowing precious little time for rest between laps, and set off at a steady pace of around 50 minutes per lap for the opening exchanges. The 50/10 split between running and rest seemed to work well until around 12 hour mark when the running time started to creep up towards the hour and eventually, after a 15th and final lap of 57:00, Sean called it a day with a more than respectable total of 63 miles. For the record, the last two men completed 40 laps (168 miles) before Irish International athlete, Eoin Keith, decided he'd had enough, at which point Peter Cromie was left with the dubious honour of completing one full lap on his own, to take the total to 172 miles and claim his victory.