N.I. & Ulster Track & Field Championships
*Photos by Bob Given and Davy McMeechan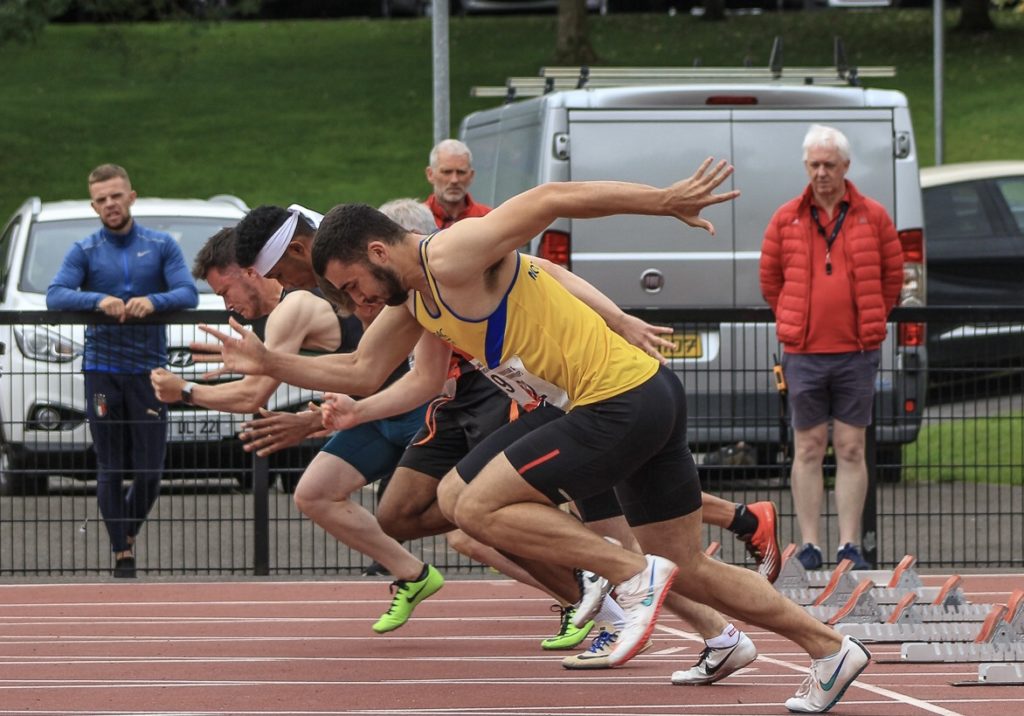 Pleasantly overcast conditions welcomed athletes to the Mary Peters Track on Saturday, with several North Down members in action at the track and field championships.
Eve Walsh-Dann got the day off to a flying start with 14.49 (2nd) in her 100m heat, Rose McGreevy clocked 13.32 in hers, while Louis Albrow (11.03) qualified second fastest out of the 100m heats, but was edged out of the medals, despite another strong showing in the final (11.02/5th).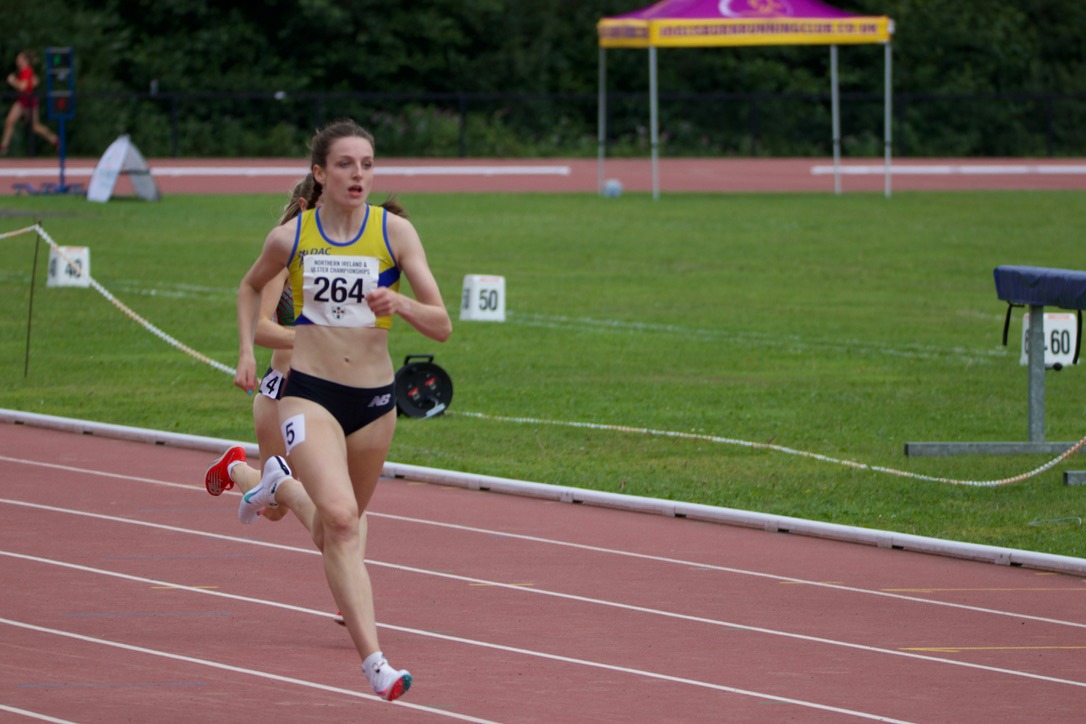 Rachel McCann (57.94) was first across the line in her heat of the 400m, Aimee Stitt (63.04) qualified for the final, but unfortunately was unable to take up her position, so it was left to Rachel to fly the flag for North Down. As so often has been the case, the Bangor lady rose to the occasion, claiming silver in 56.34, with Katie Kirk taking the title in a time of 54.58.
Sarah Connolly (14.70) was second in her heat of the 100m hurdles, but was just outside the medals in the final, despite running an improved time of 14.55 for fourth. Megan Briggs (28.42) just missed out on qualification for the 200m final, whilst Louis Albrow completed a busy day at the track, qualifying for the 200m medal race in 22.56, before placing sixth in the final with 22.59.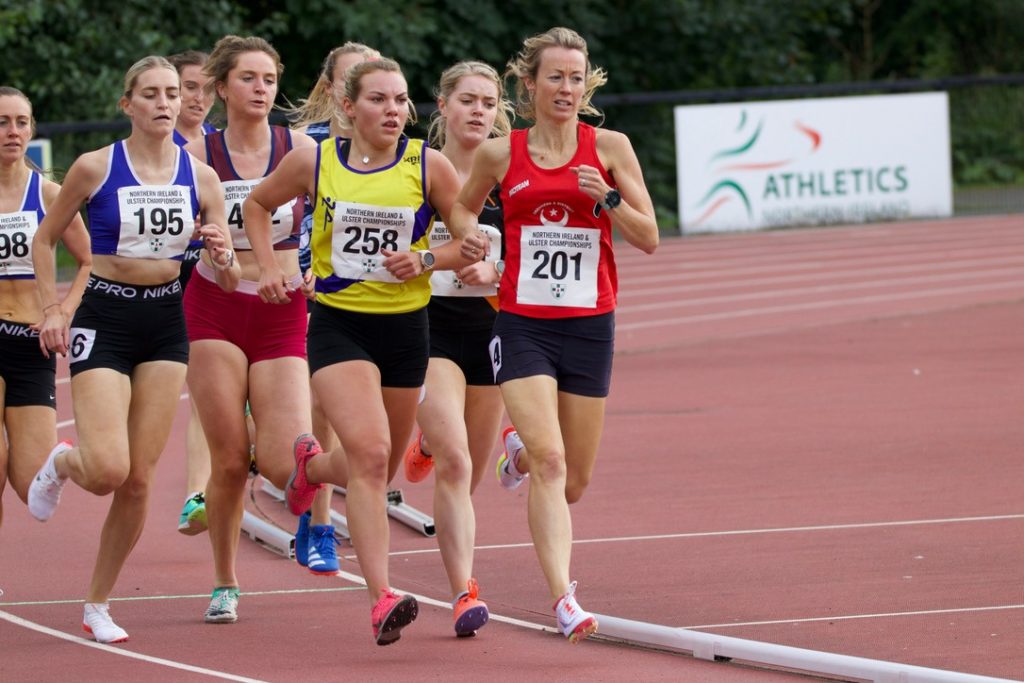 Sean McLaughlin (15:48.16) claimed a hard earned PB in winning the 5000m 'C' race, as did Erin McConnell (4:46.39) after leading the 1500m ladies home in their 'B' race, whilst Katie Moore (4:50.70) was seventh in the 'A' event.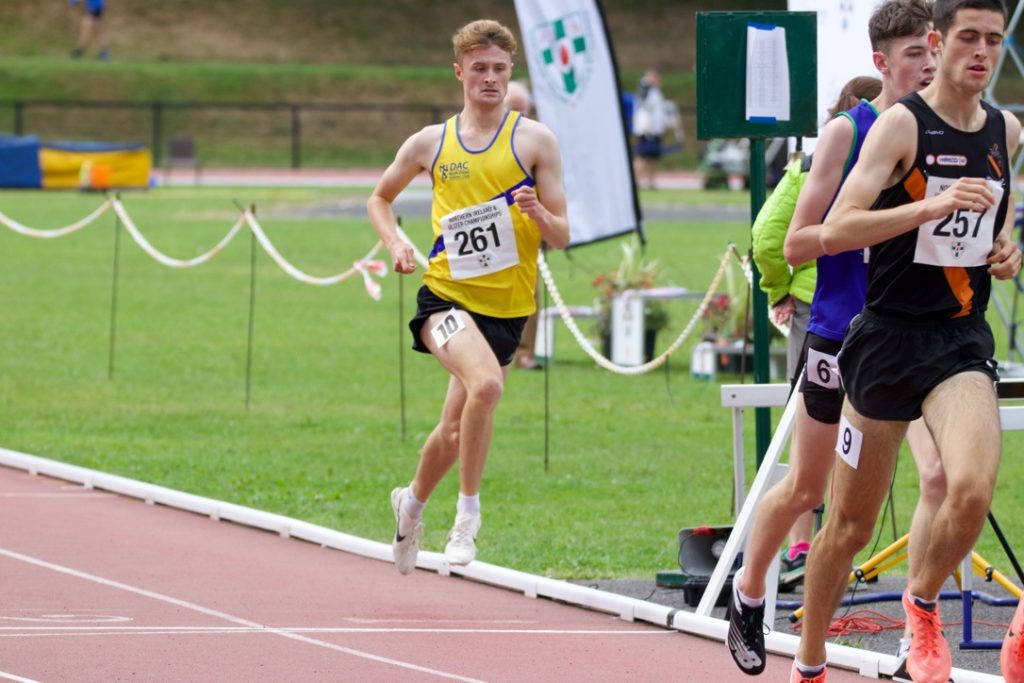 Jamie McMeechan ran 4:27.51, for sixth in the 1500m 'C' race, Thomas Patterson ran strongly to claim a new PB of 4:18.23 amongst the 'B' line up, whilst in the medal race Craig McMeechan delivered a seasons best of 3:55.80.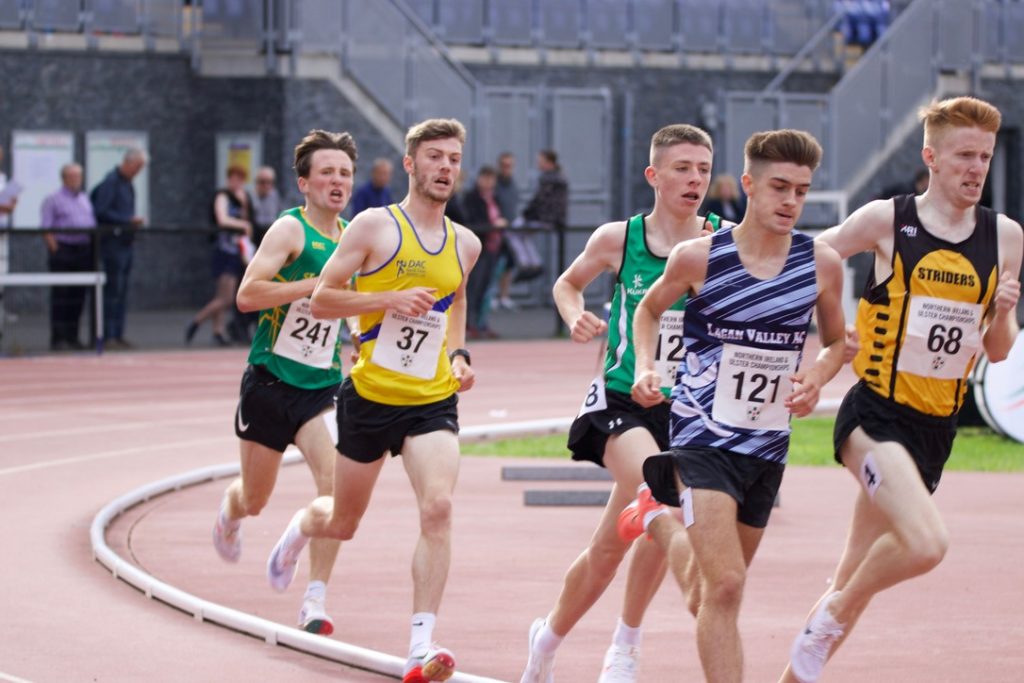 Competing amongst the senior women in the shot put, there were some tremendous performances from North Down junior athletes, Niamh Fenlon finishing sixth after a best effort of 9.30m, Beth Hammond claiming fourth with 9.65m and Sarah Connolly taking a well deserved silver medal after a best throw of 11.54m.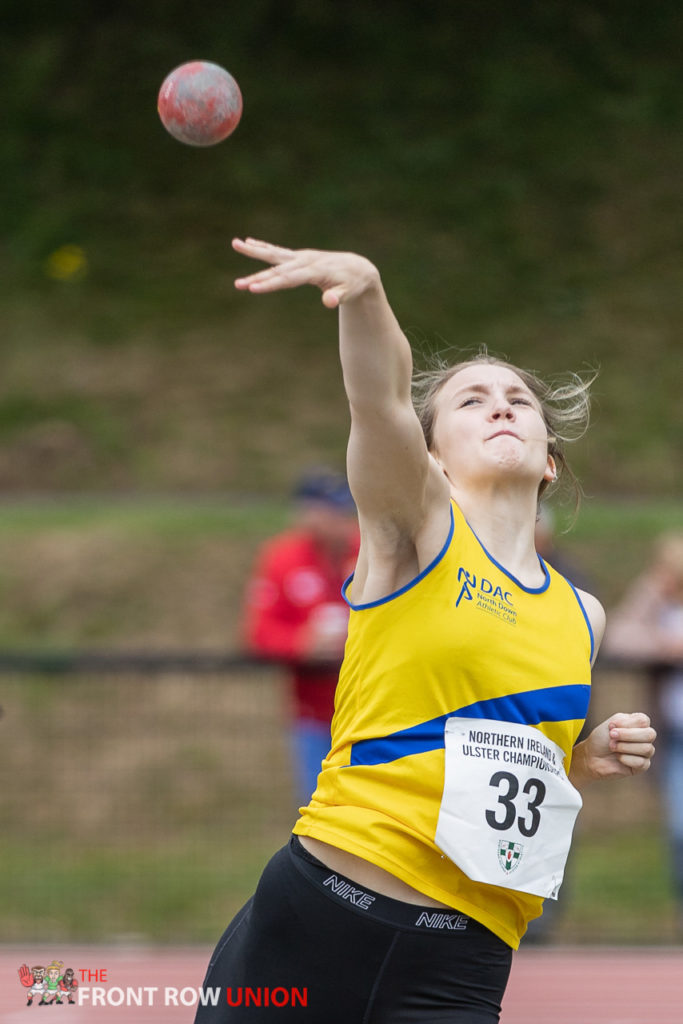 Indeed Connolly was the busiest of all the athletes and also finished fourth in the high jump with a best clearance of 1.70m, before claiming another medal (bronze this time) after a closely fought long jump contest and a best effort of 5.51m.
Montalto 12 Hour Endurance Race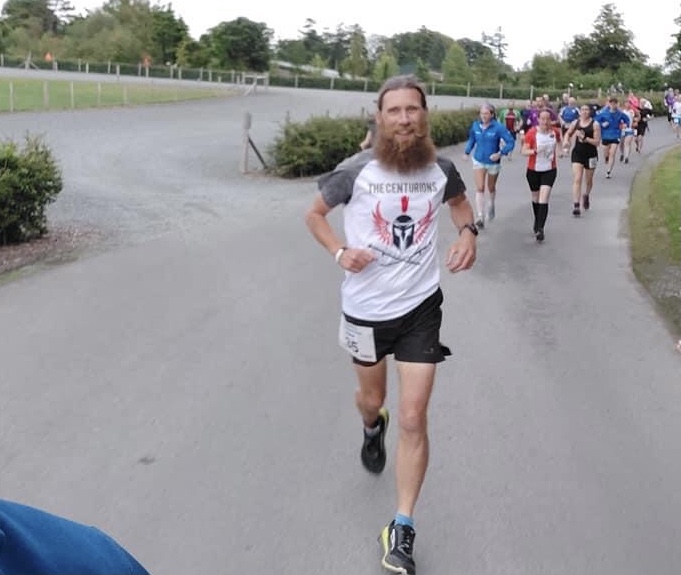 The latest Gaithouse Events offering challenged runners to complete as many 4.5km loops of the historic Montalto Estate as possible in the twelve hours between tea time on Saturday and early Sunday morning. Three North Down athletes duly took up the challenge, Michael Stevenson completing 31.5km before midnight, Seán Nickell clocking up 54km by 2am and Jill Connolly, following up an impressive showing at the recent Greyabbey event, to finish with a final total of 76.5km and 21st place overall.
Montalto Endurance Race – Results
The Fallows Mountain Race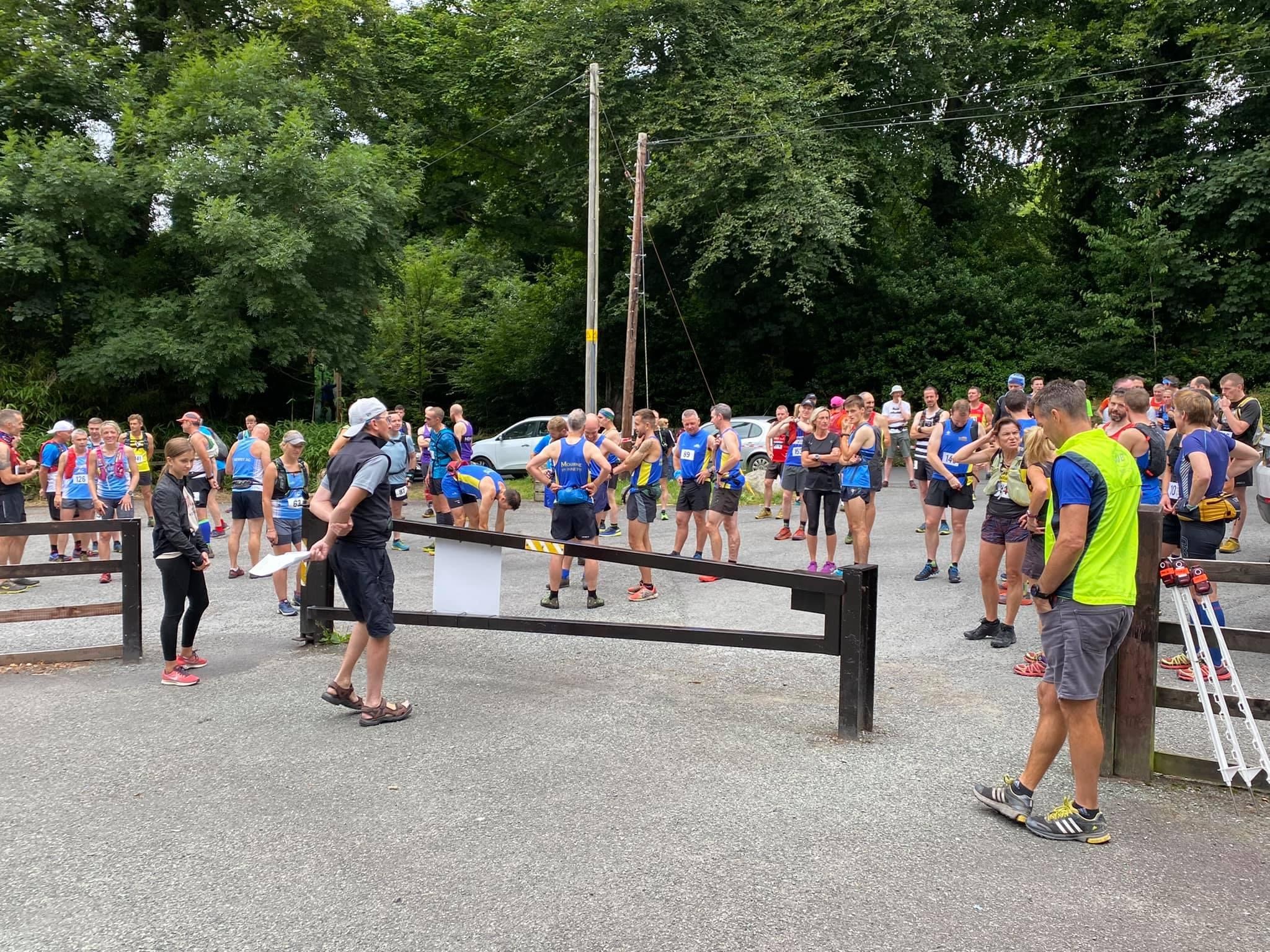 The fourth race in the NI mountain running championships attracted almost one hundred participants to Kilbroney Forest Park, with a challenge to complete approximately nine miles (and 2600 feet of climbing) on a route taking in Slievemeen, Slievemartin and the lowlands of Crenville.
As ever, Mark Weir was in his element, and despite accumulating a couple of battle scars on the way, the North Down man was well up the field throughout, and finished in 41st place with a time of 1:45:58.