North Down Virtual Mile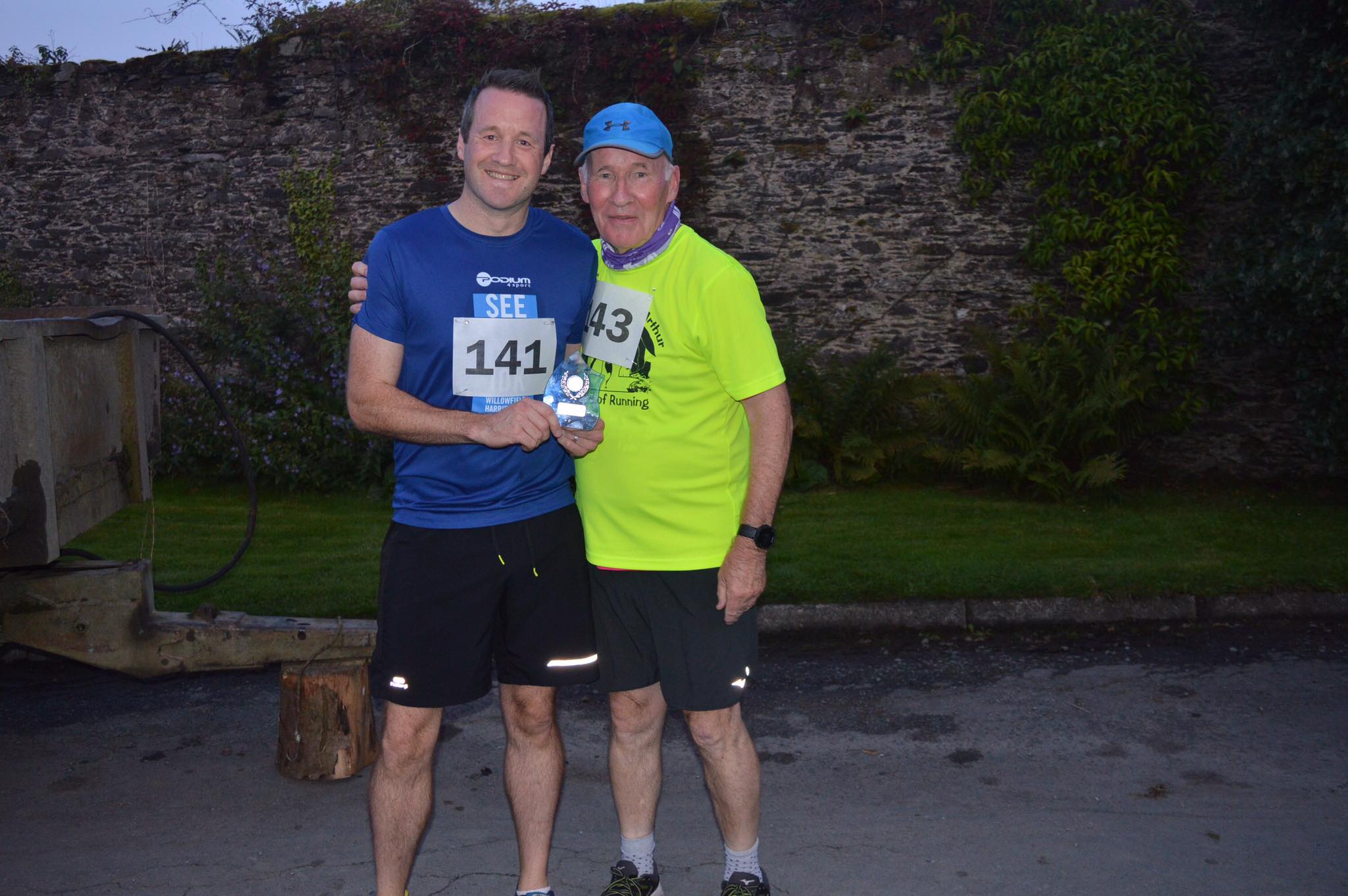 In the continuing absence of mass participation athletics, North Down men's captain, Steven Donegan, launched the most recent round of the club virtual race series with instructions to find a flat and fast route and run like the wind! Over one hundred members took him up on the offer, with random trios divided into thirty four teams, and cumulative times deciding a hard fought contest.
There was much debate about suitable courses, with Ballyholme Promenade, Belfast Road (from the Sportsplex) and Victoria Park all proving popular, while downhill from Scrabo Tower was considered 'pushing the boundaries of fairplay!'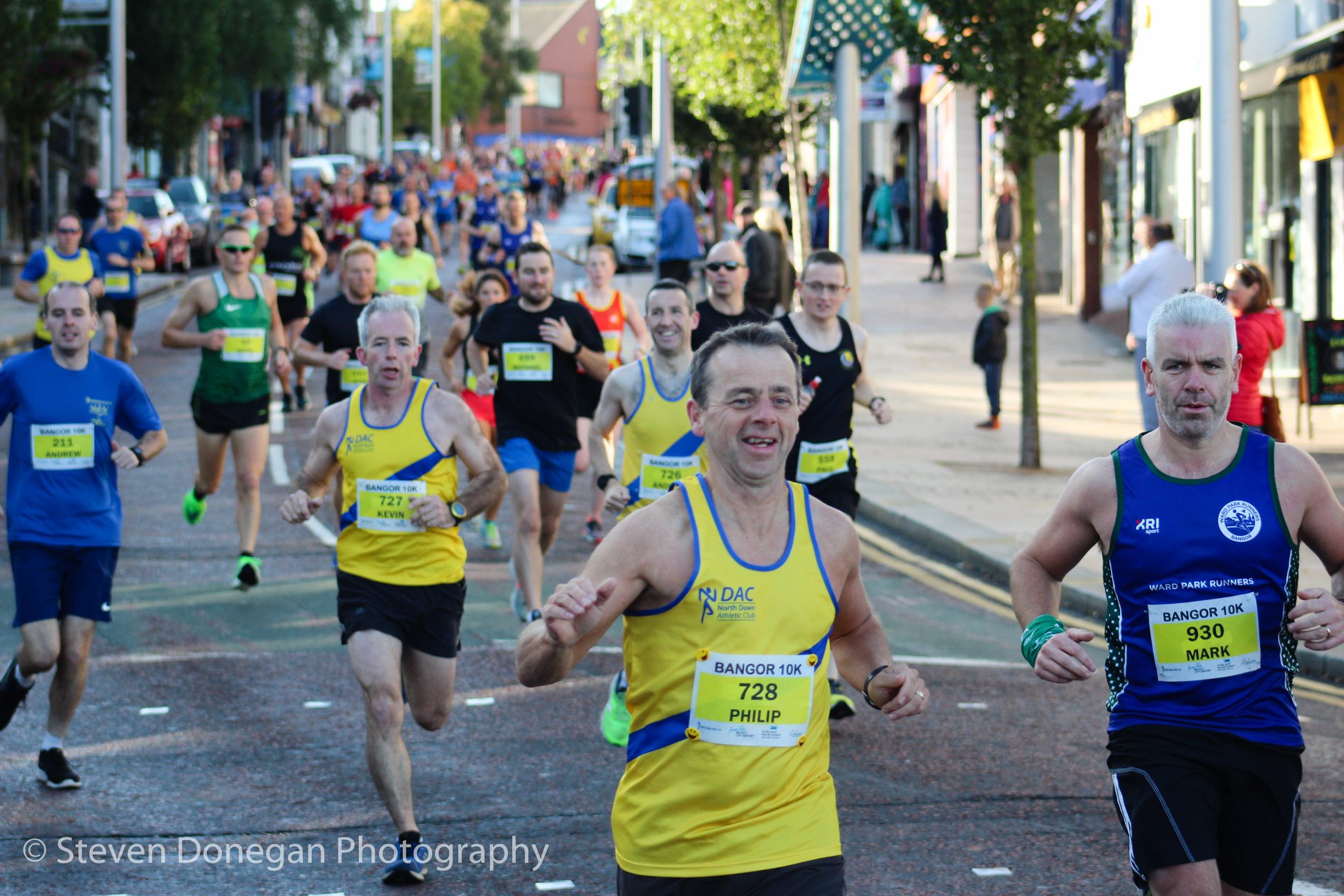 Over the course of the week, local residents could have been forgiven for fearing the worst, when confronted by crazed athletes charging along roads, before collapsing in a heap at a variety of nondescript locations. However, such is life for the competitive athlete in the present circumstances, and while standards were high all round, some excelled in their solo adventures, and in the end only six seconds separated the top two teams.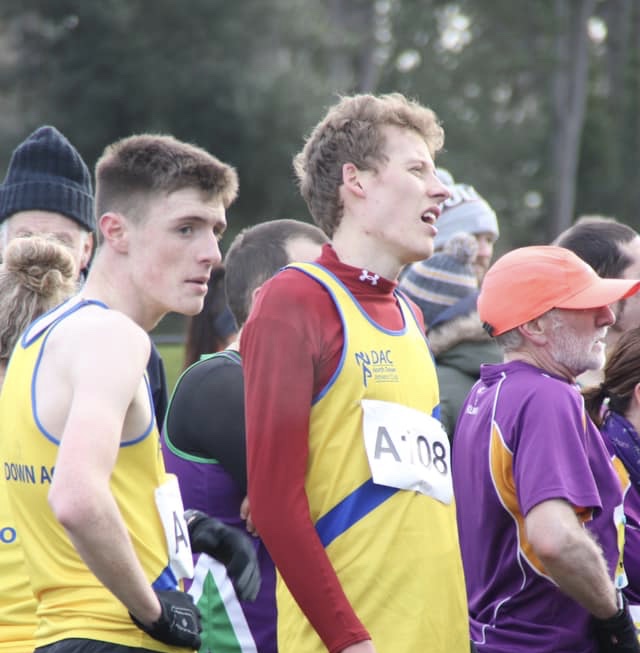 Bragging rights for fastest overall athlete went to Jordan Stokes (4:38) with Jamie Smyth (4:45) and Mark Carberry (4:47) completing the virtual podium, while Stokes' run, Cliff McCausland's 6:40 and a superb effort by Neil O'Driscoll (5:02) combined to edge the team prize, from an equally fine trio of Ben Jenkins (5:15), Steven Donegan (5:15) and Kevin Mulligan (5:56).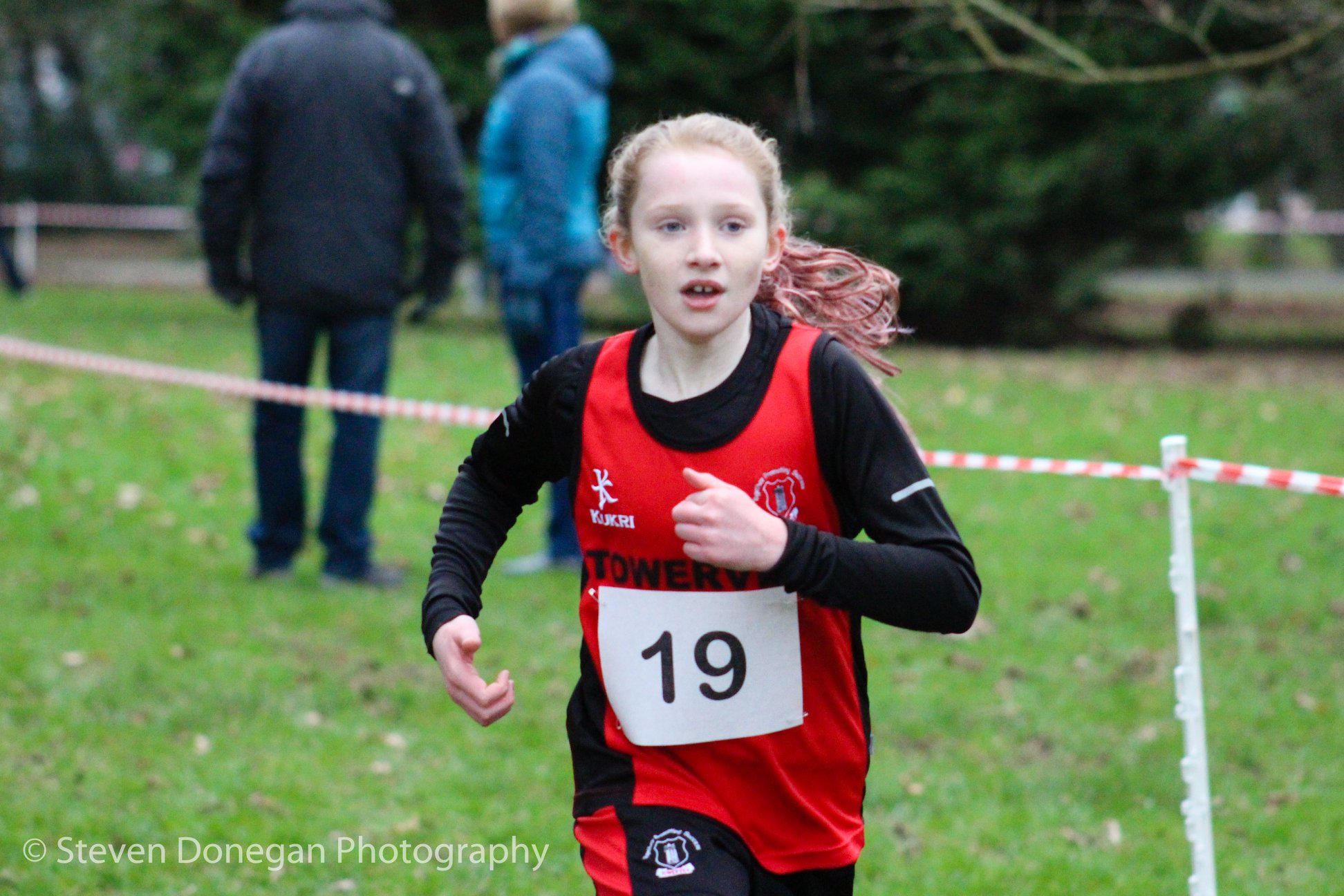 The fastest lady honours went to a trio of junior athletes, Becka Laffin leading them home in an outstanding time of 5:13, with Mac Eager (5:19) and Tara McDonough (5:43) not far behind. New recruits Marty McParland (5:07), Jonathon Weissman (5:21) and Dale Murray (5:22) showed up well, while there were eye catching performances from the likes of Alasdair Mair (5:15), Les Boyd (5:26), Philip Mulligan (5:33) and proof that Michael Roberts' Wednesday night group are putting in the work, with pleasing progress for Clair Quigley (5:45), Lindsay Doulton (5:57) and Nicola Downey (6:23).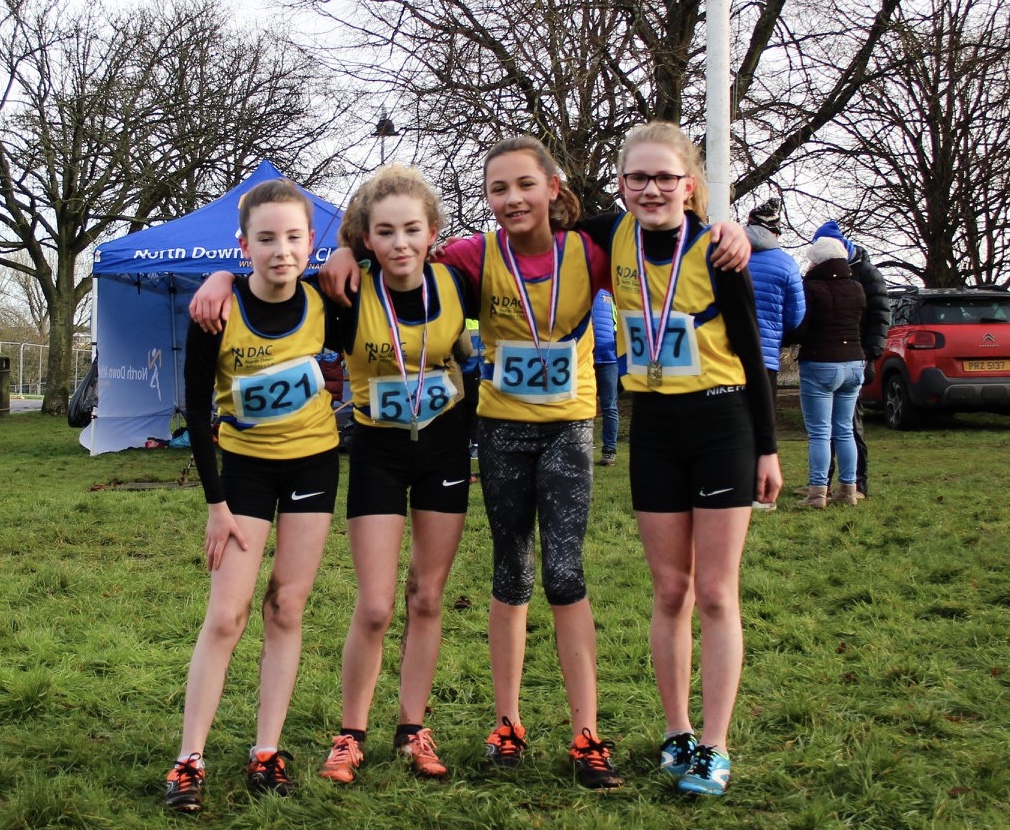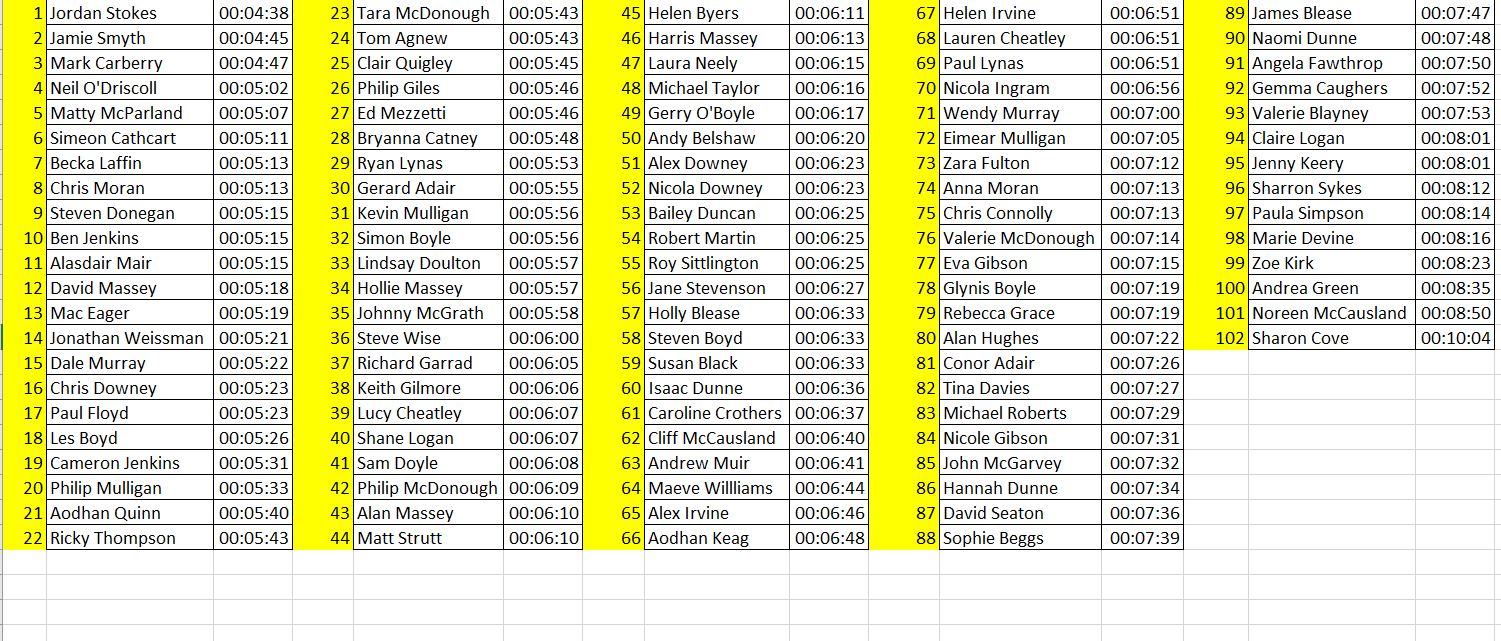 Finn McCool Challenge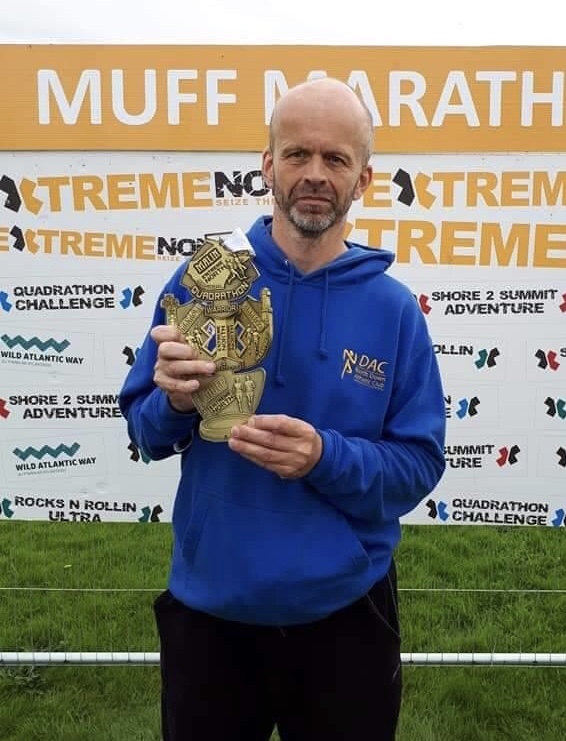 Another virtual event aimed at maintaining motivation levels, participants have 16 weeks to complete 1350km, the equivalent of a marathon in each of the thirty two counties of Ireland, and claim their very own golden shamrock. Teams of four are asked to clock up the equivalent of half marathon each week, while for the individual entrants slightly over 50 miles would ensure an on time arrival at the virtual finish line. Good luck to club members Andy Belshaw, Michael Stevenson Seán Nickell who have signed up and are currently racking up the miles, we look forward to hearing about your progress.
Running Rugby (club)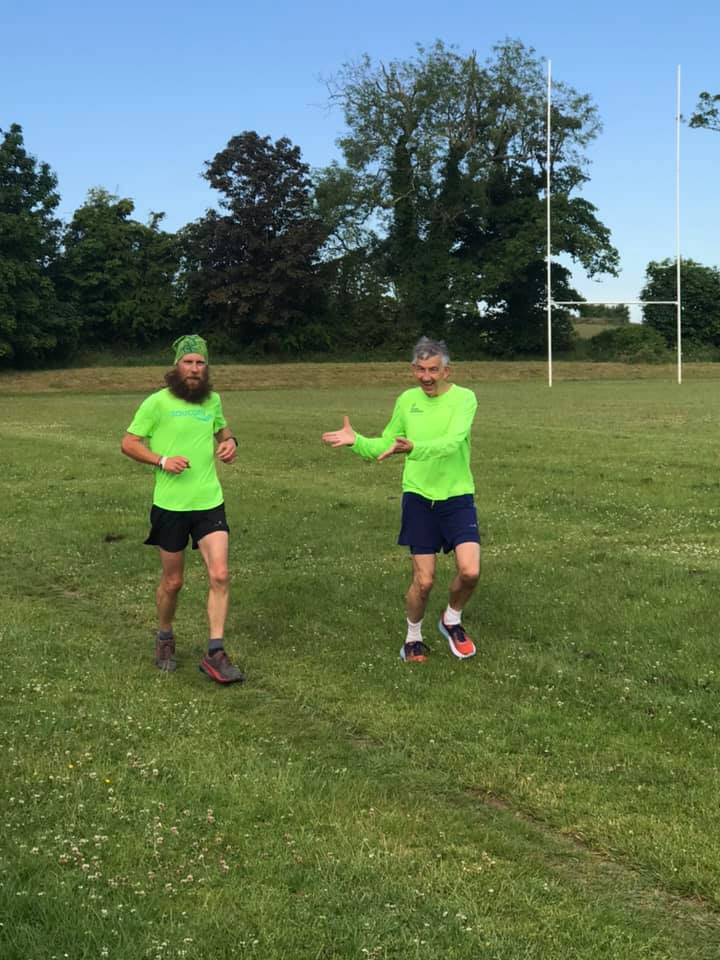 Donaghadee rugby club may not be witnessing much in the way of free flowing rugby at the minute, but for 24 hours of a recent weekend there was plenty of running on show as Seán Nickell warmed up for his Finn McCool challenge with his own substitute for the cancelled Irish 24hr Championships.
In pleasant conditions, Seán set off around the perimeter of the playing fields at midnight on Friday evening, clocking up lap after lap, some accompanied by friends and clubmates, but mostly in a solitary battle against the clock. Throughout a hot and humid Saturday afternoon he continued his progress, the evening rain providing cooling respite, while the gathering wind was less welcome, but when he did eventually call it a day, Seán had accumulated an impressive 103 miles. Whilst the short term fixture list looks a bit empty, it is hoped that the 100k Celtic Plate will go ahead as planned on September 26th, and with the 100k qualifying time in the bag North Down's long distance expert will continue to rack up the miles in anticipation of another opportunity to wear the Northern Ireland vest.
Athletics NI Junior Endurance Squad
Congratulations to North Down junior members Alex Downey, Isaac Dunne, Erin Playfair and Aodhan Keag who represented their club at the opening squad session for the NI endurance group, at the wet and windy Mallusk Playing Fields on Saturday morning.
At a venue famous for having hosted the likes of Paula Radcliffe and Steve Ovett in the past, it was perhaps somewhat appropriate that the first meet up for the class of 2020 was played out in conditions more suited to the winter cross country events through which the young athletes earned their places. Despite having to deal with the ongoing issues around social distancing protocols, the emphasis on a safe return to sport was understood and an enjoyable morning was had by all.
Darren's Birthday Run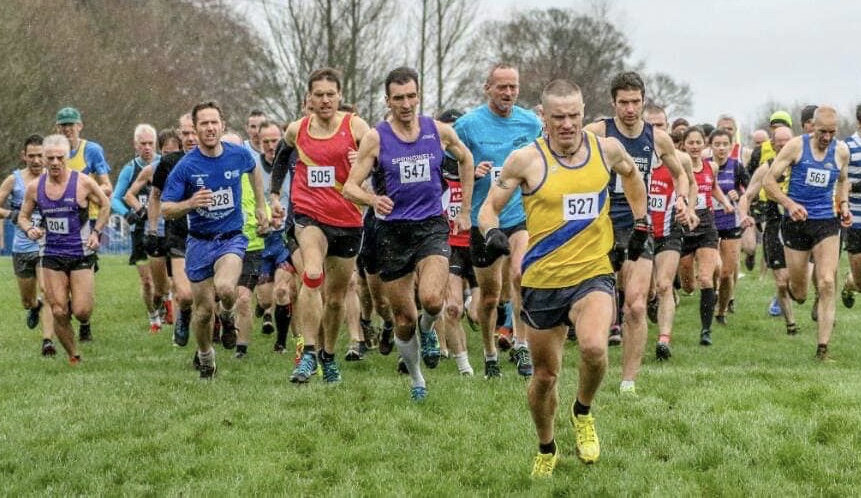 It's fair to say that if you see Darren Hamilton out on the run over the next couple of months he's definitely worth a toot or a wave as he takes on another mammoth running escapade. Reunited with his running buddies, Paul Floyd and Tara Malone, from their epic 'Six marathons in six countries on six days' the trio will be joined by Michael Barton as they take on a unique pyramid running challenge, starting with one mile on one day, followed by two miles on each of the next two, and eventually culminating in thirteen miles for the last thirteen days. After 91 days consecutive days of running they will have covered 819 miles in a test of endurance to push the limits of even the most experienced athlete, however, with over 230 marathons between the group (and 21 majors) they're more than equipped to deal with anything that can be thrown at them, and for Darren there is the added incentive – birthday drinks on the last day!