Minnowburn 10k

Conditions could hardly have been better for the opening round of the Run Forest Run series, a collection of 5k and 10k events scheduled throughout the winter, in a variety of forest parks that certainly live up to the organisers tag line of 'Great Races in Great Places.' The Mary Peters Track in South Belfast was the host for round one, with in excess of 500 athletes lining up for a whistle stop tour of the Minnowburn Forest, Lagan towpath and surrounding areas. North Down had two representatives in the 10k, with Christopher Ballantine placing a creditable 17th in 43:37 and Michael Taylor finishing well up the field in 47:49 (62nd).
McConnell Shield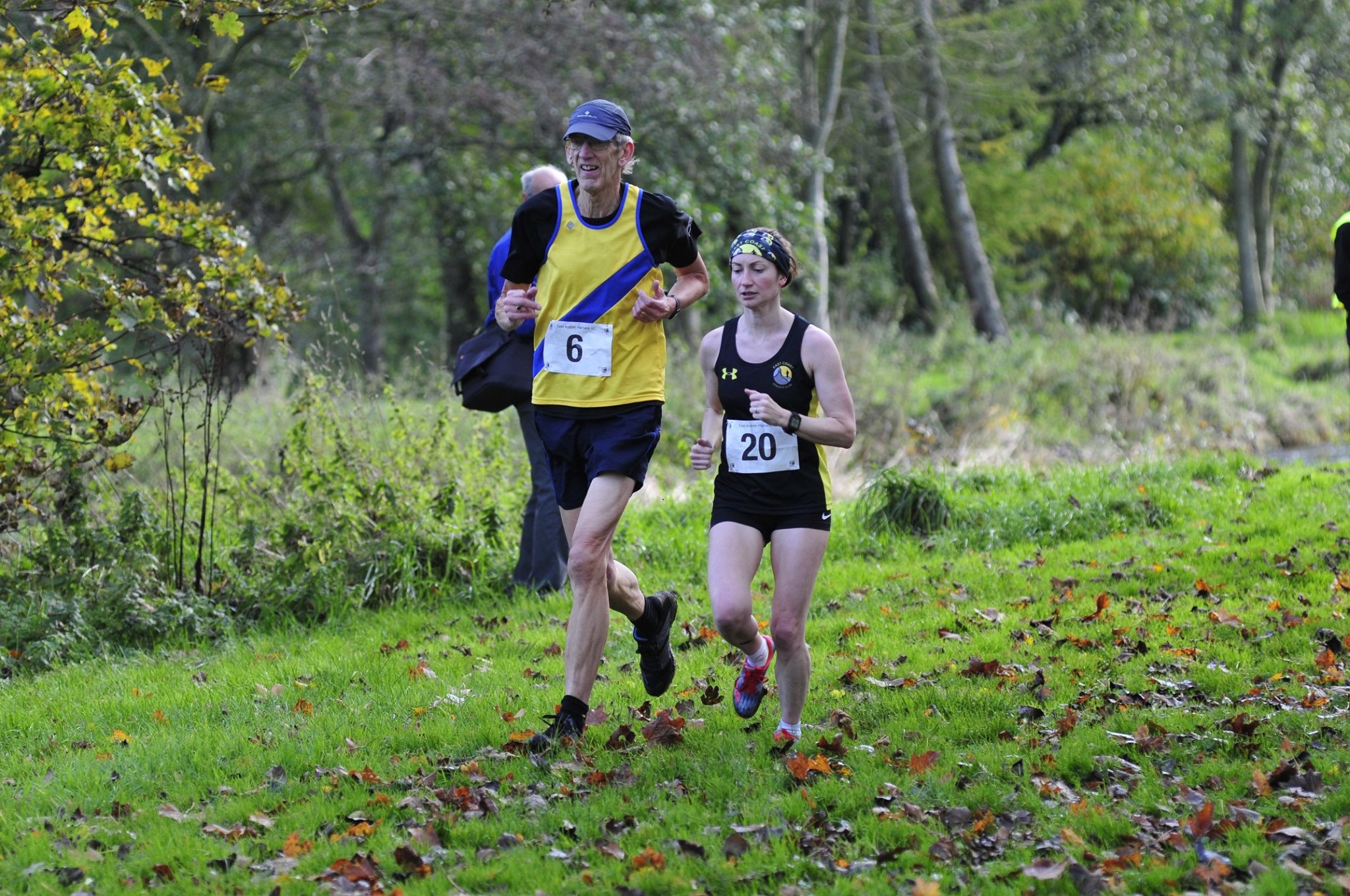 The good folks at East Antrim Harriers delivered the 85th McConnell Shield on Saturday, with an event which is not currently part of the cross country league, but nonetheless attracted a number of high quality athletes to Sixmilewater Park in Ballyclare. Conditions were reported to be excellent for the trio of North Down athletes who toed the line in the combined ladies and veterans race, on a three mile route that can be expected to be a while lot stickier by the time the league fixture comes around at the end of the month. Jodi Smith (20:21/12th) continued her preparations for the upcoming British Masters with a strong showing, as did Terry Eakin (21:05/19th), who was first in the M70 category, whilst Roberta Dornan (21:16) completed club interest with a hard fought 24th place.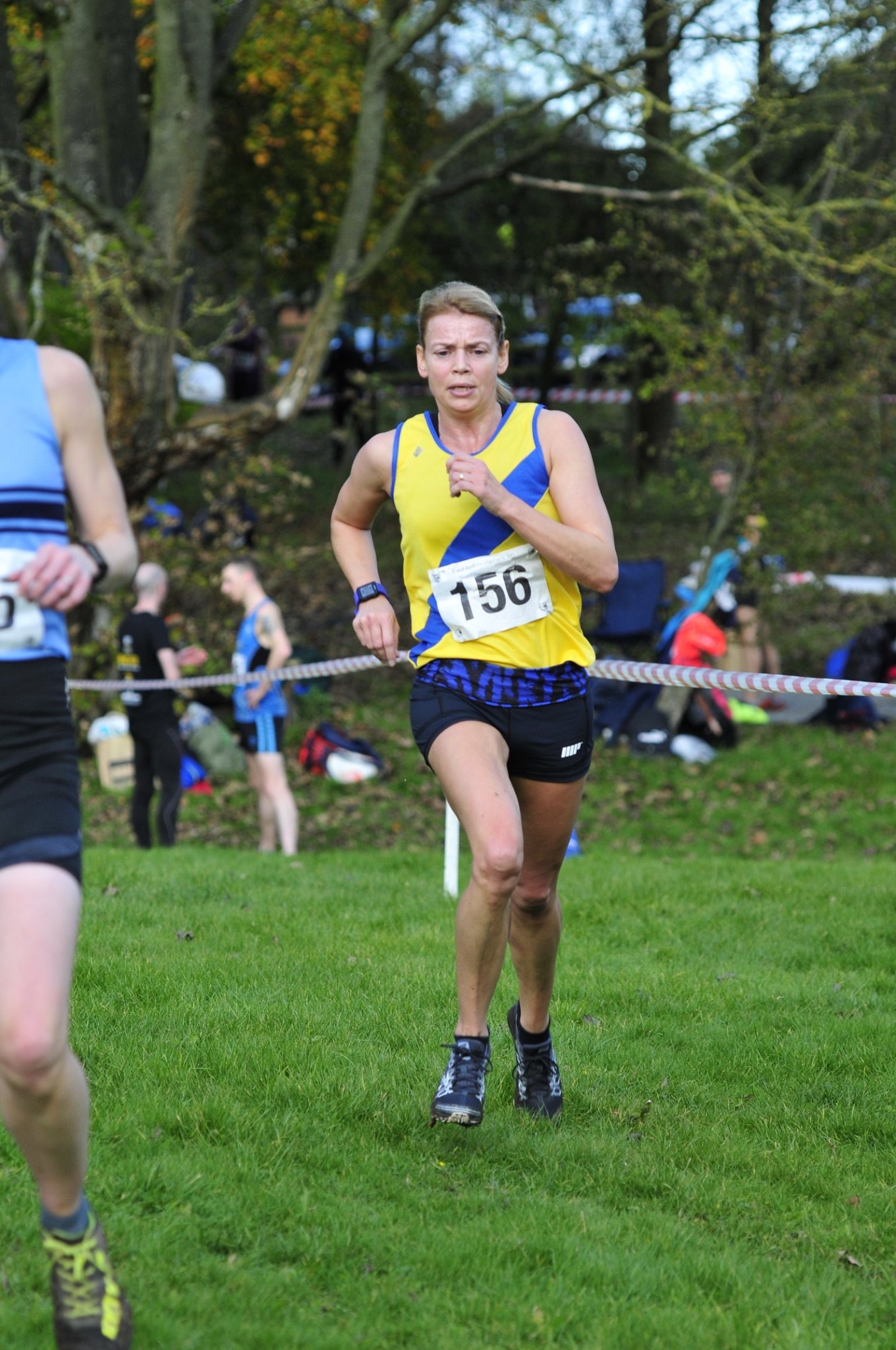 Pure Running Half Marathon Series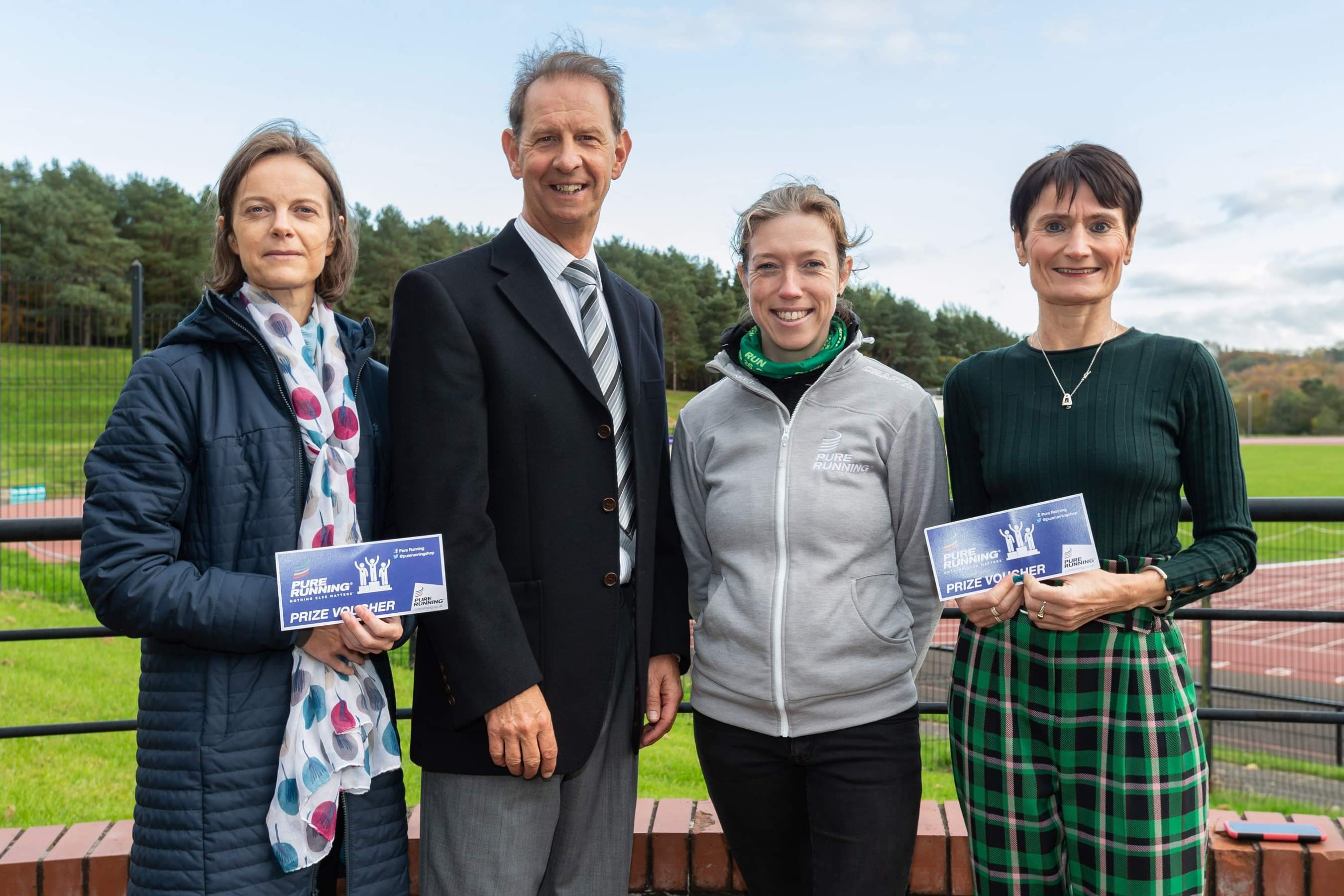 The annual awards lunch for the ever popular Pure Running Series took place at the Mary Peters Track recently, with North Down's Catherine Roberts rewarded for her consistent excellence across the ten race competition. Comprising two blocks of five races, the series required competitors to complete at least three events in each block, with their best six times contributing towards an overall aggregate total. Kicking off with Larne in March and closing with Monaghan in September, there was a little bit of everything inbetween, from the searing summer heat of Ards, to the torrential rain of Belfast, but with a total time of 9:36:03 (and a best of 1:31:24 in Newry) Catherine was good enough for 2nd in her age category (2nd of all ladies across all age categories) and was rewarded with a £100 Pure Running voucher at the prize giving ceremony.
Just missing out on an award, but also deserving of a mention, Simon Boyle placed 4th in the M50 category with an aggregate of 9:25:47 (a total that would have placed him 2nd in either the M40 or M45 brackets) his series highlights including 1:28:06 at Larne and 1:28:57 in Belfast.
Decathlon 10k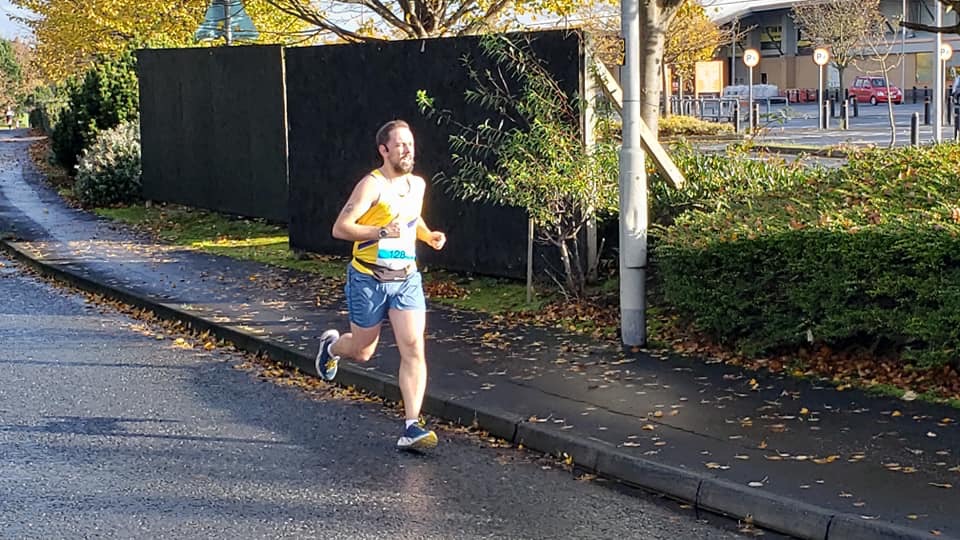 It's in the nature of the PB seeking runner that we pine for a flat course when taking on hills, but complain about the monotony of a pancake track when faced with the opportunity, however in immaculate conditions on Sunday morning the Decathlon 10k offered upwards of 650 athletes a chance to cash in their recent training gains, on a traditionally quick route around Belfast's harbour estate.
Several North Down athletes duly took up the challenge, with the in form Simon Boyle leading them home in a tremendous new PB of 38:34 (21st place). Philip Giles (40:42/46th) followed suit with a PB of his own, while Steve Wise was next in 41:43 (53rd) and Aaron McCauley, not far behind in 42:25 (64th). The ever improving Noel Eager was 71st in 42:48, with John Ferguson returning to form in 46:38 and Kieran (50:33) winning the battle of the McGuigans from Katherine (50:42).
New York Marathon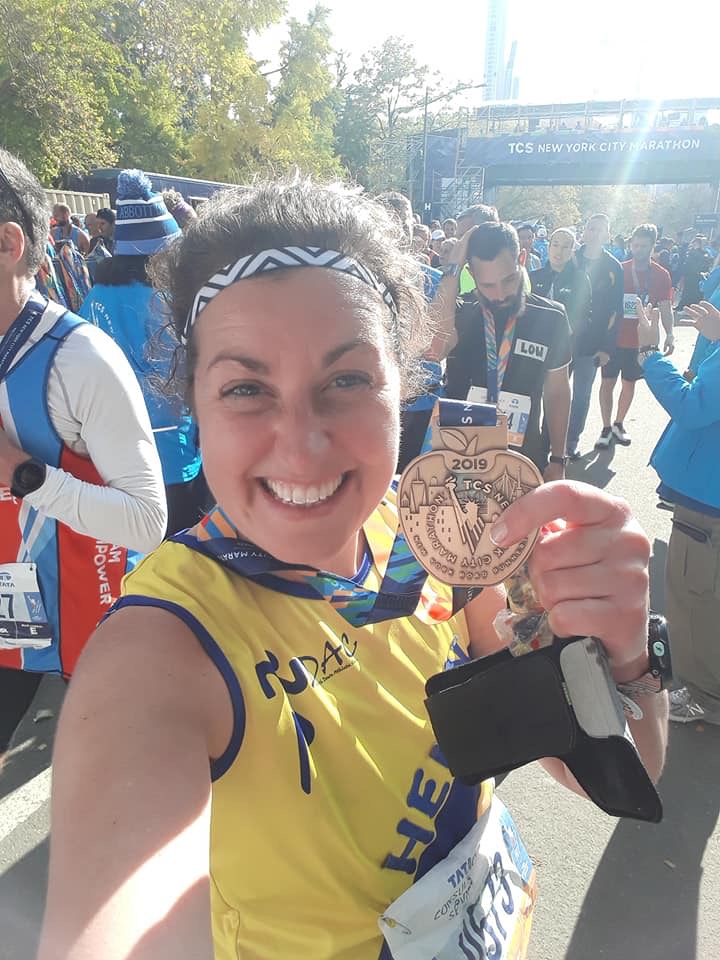 The world's largest marathon welcomed 50,000 athletes to the big apple on Sunday, in what what local media described as ideal running conditions, with just a light westerly breeze to contend with. Setting off from Staten Island and heading north for 20 miles through Brooklyn, Queens and the Bronx, a trio of North Down athletes had plenty to challenge them on a tough course, one for which the organisers do not provide professional pacers due to absence of World Record potential. Fortunately in Paul Floyd, Darren Hamilton and Helen Byers the club was represented by three of its more seasoned campaigners, and they duly delivered with a series of tremendous times.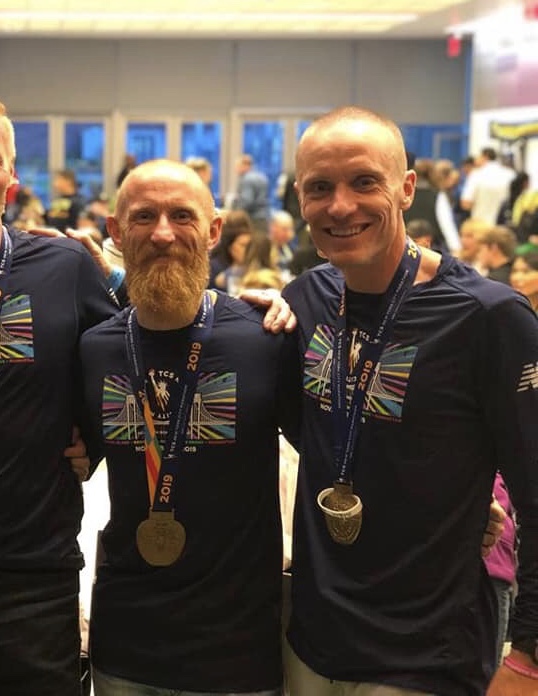 Despite racing the Chester marathon in mid October and completing a Dublin Marathon 'training run' just seven days earlier, Paul and Darren were in flying form again, passing through halfway in a little under 90 minutes, whilst conquering the steep incline of the Queensboro Bridge and arriving in Manhattan island to the famously rapturous reception. Having passed through all five boroughs, a punishing section on the long slow rise of 5th Avenue precluded the undulating hills in Central Park, all of which the training partners seemed to cope with well, Paul completing a beautifully timed negative split to stop the clock on 2:58:49, with Darren not far behind in 3:01:21 (claiming the fifth of a potential six marathon majors medals). Having previously completed London, Berlin and Chicago, Helen Byers is now within touching distance of the exclusive 'Six Majors Medal' herself and had a great day out, passing through halfway in 1:39:43, before taking a full two minutes out of her previous best to record 3:26:03.

Rebellion Ultra Marathon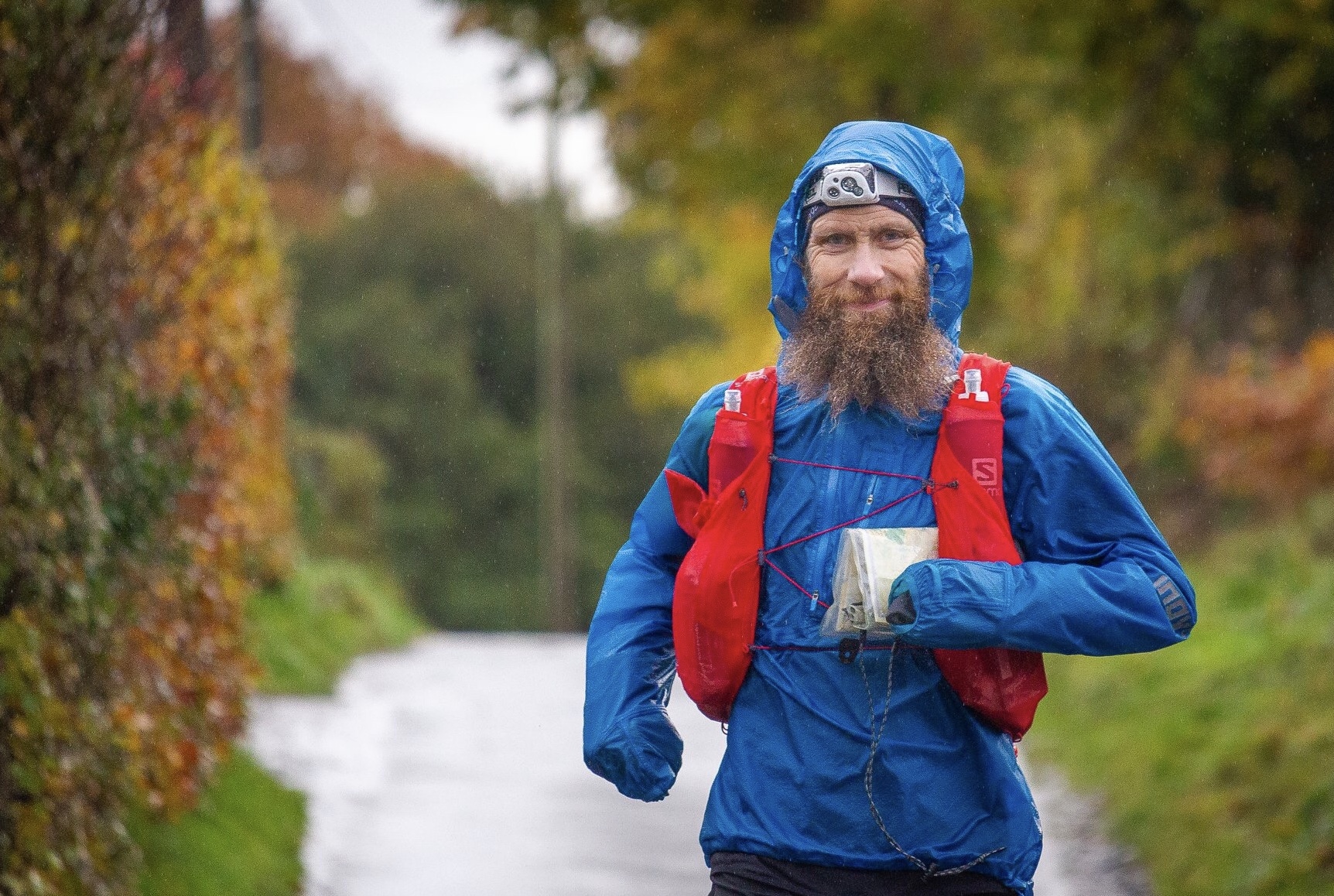 Consisting of a 135 mile National Trail route in mid Wales, the Rebellion Ultra offered 25,000 feet of climbing and valuable qualifying points towards the Ultra Trail du Mont Blanc event, but whilst walking enthusiasts are advised to allow nine days to cover the distance, ultra runners such as North Down's Seán Nickell had less than three. Setting off at 7pm on Friday evening, competitors had torrential rain and wind to contend with alongside nearly 8000m of climbing, and whilst Seán is well used to running the path less trodden, the extreme weather eventually took its toll, forcing him to reluctantly call it a day late on Saturday, having completed a mammoth 80 miles in 27 hours.