Irish National Cross Country Championships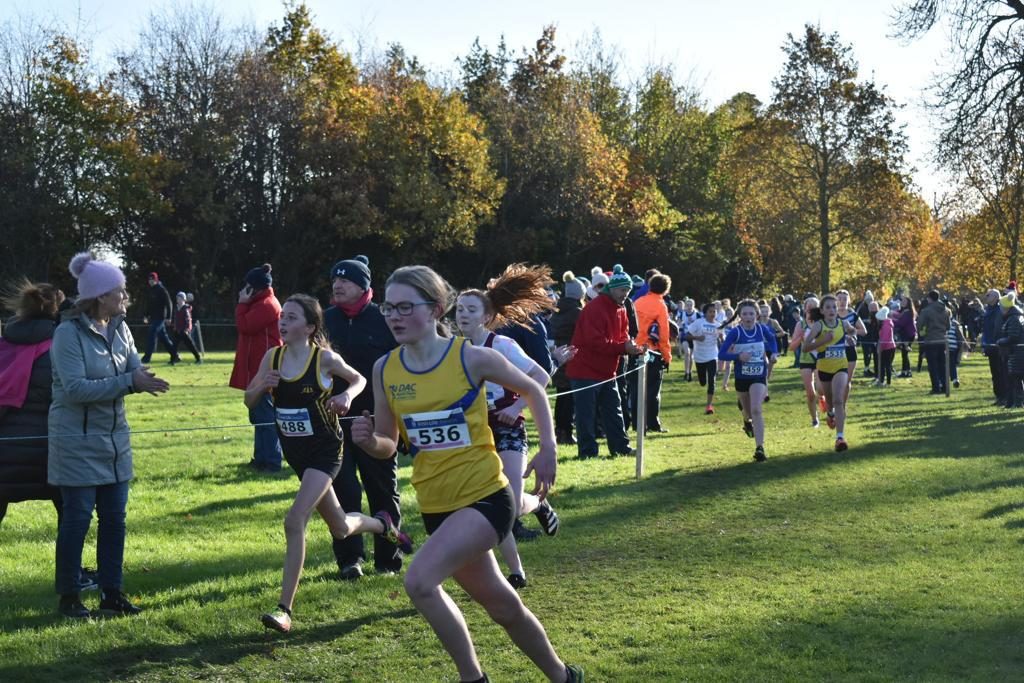 Glorious sunshine greeted the cream of local talent on Sunday, as hundreds of junior and senior athletes gathered for the national championships at a sun drenched Santry Demesne in Dublin.
North Down AC was well represented on the day, not least in the opening U12 boys race, with six athletes having earned their place as part of the top Ulster team in qualification. Ethan Constable had a tremendous run to finish in a highly creditable 24th position, Bailey Duncan crossing in 48th and Carter Rolston in 84th, with Fergus Bevan (95th), Charlie Patton (102nd) and James Blease (138th) all showing up well amongst the best of national opposition.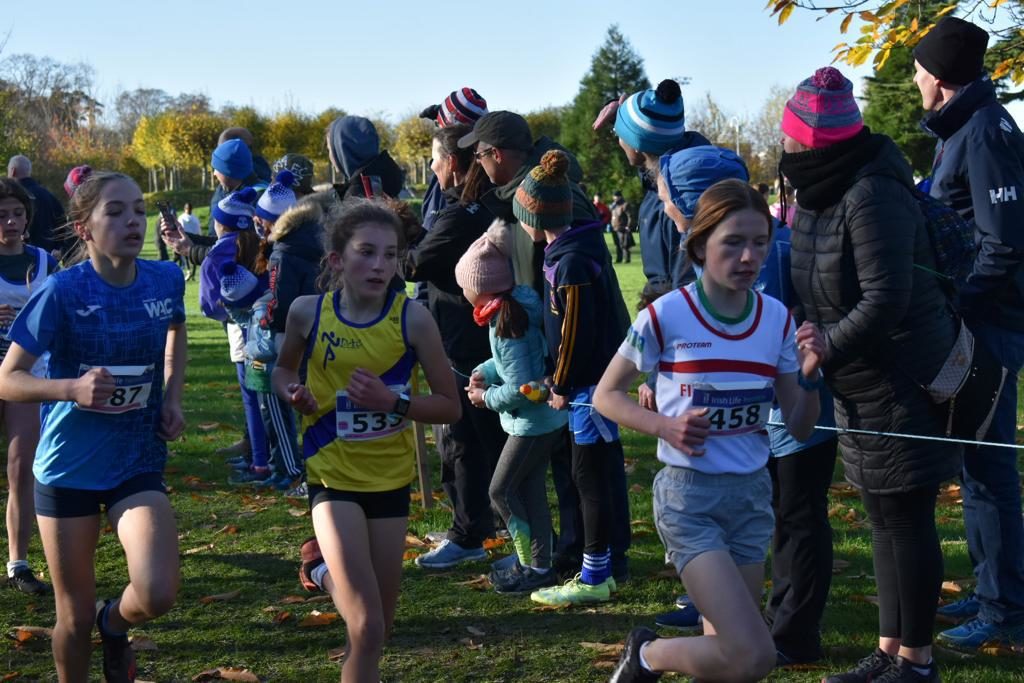 Lauren Cheatley (73rd) played her part in a County Down U14 squad which earned a fabulous bronze medal in the team competition, with Holly Blease (85th) and Eimear Mulligan (119th) not far behind, while in the U14 boys, Seb Holley delivered the North Down performance of the day to claim a superb seventh place finish, Aodhan Keag (90th), Sam Doyle (103rd), Isaac Dunne (115th) and Cameron McCracken (141st) providing the more than able backup.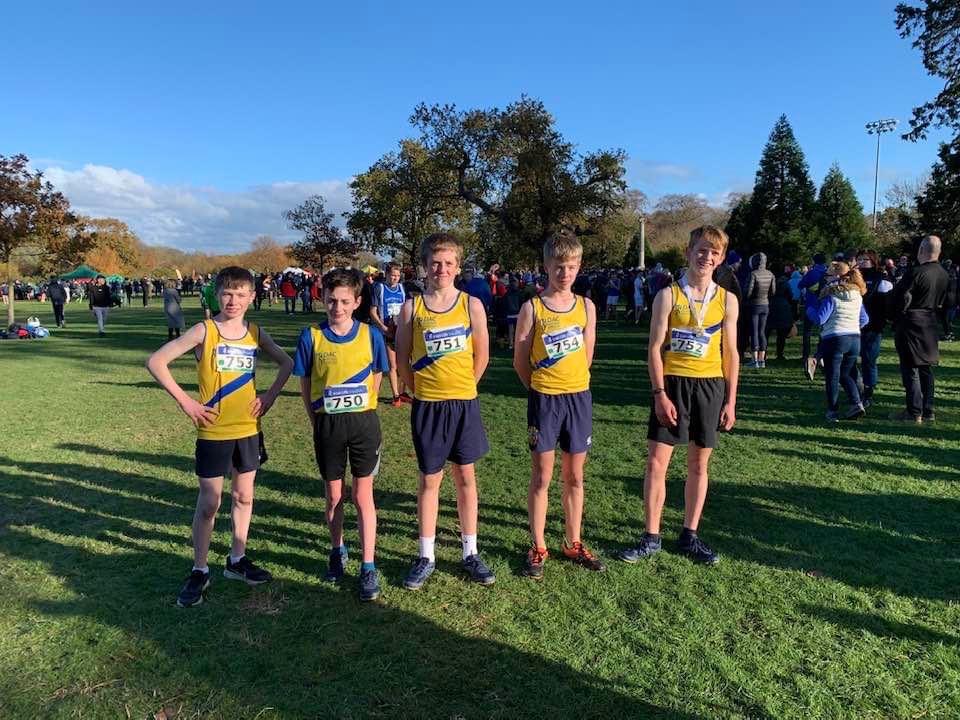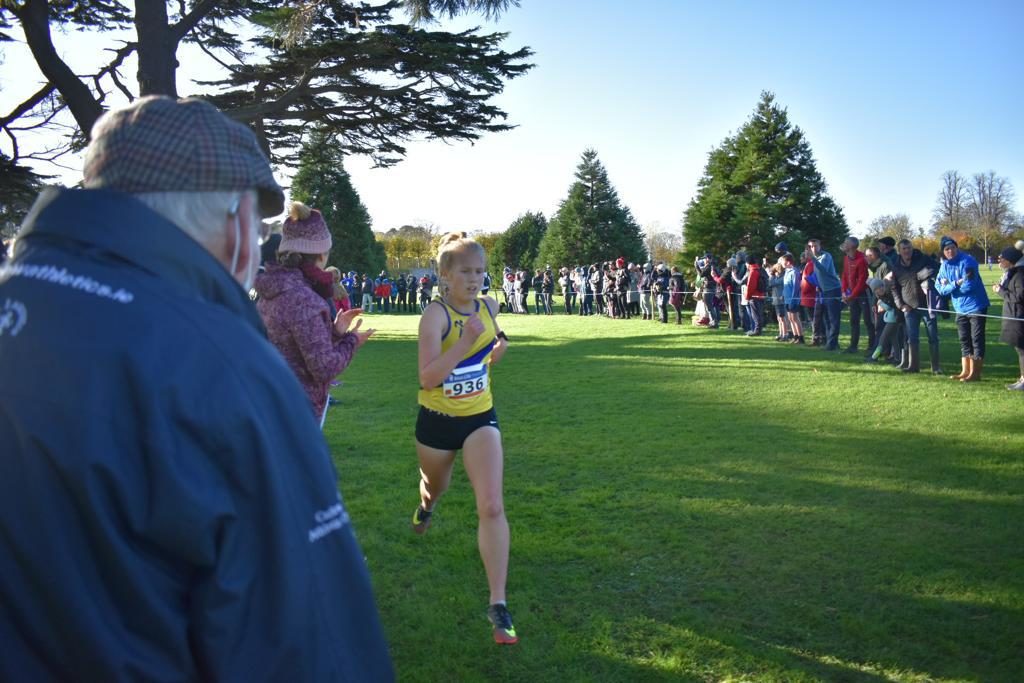 Mackenzie Eager (39th) was well up the field amongst the U16 girls, as were Rebekah Laffin (57th) and Ellie Dines (125th), Ben Acheson (45th) was best of the club's U16 boys, supported by Ethan Isles (62nd) and Scott Allen (126th), while Mark Carberry was home from university and took the opportunity to don the yellow and blue vest of his home town, placing 71st amongst the U18 boys.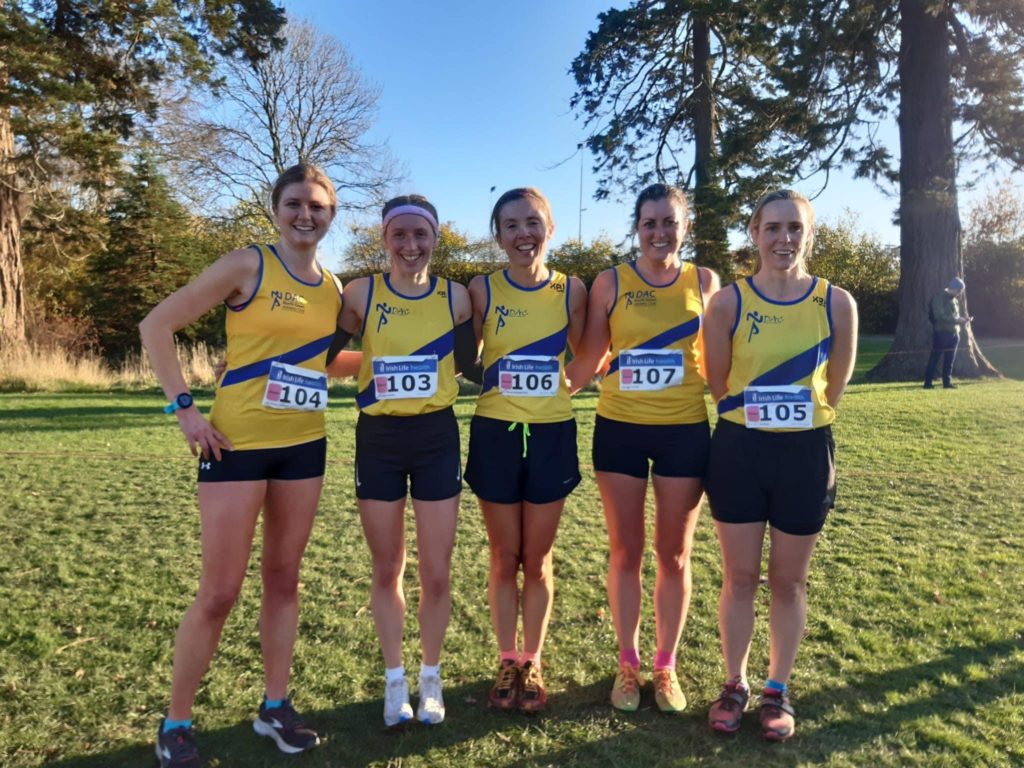 The senior ladies were treated to 8k of grassy tracks, Katie Moore (50th) the first of the North Down quintet, followed by Rachel Gibson (66th), Clair Quigley (103rd), Valerie McDonough (107th) and Helen Byers (108th), while Craig McMeechan (86th) was the best of the North Down men over 10k, placing 25th in the U23 category, with backup provided by Dennis Scott (144th), Jamie McMEechan (145th) and Francis Marsh (158th).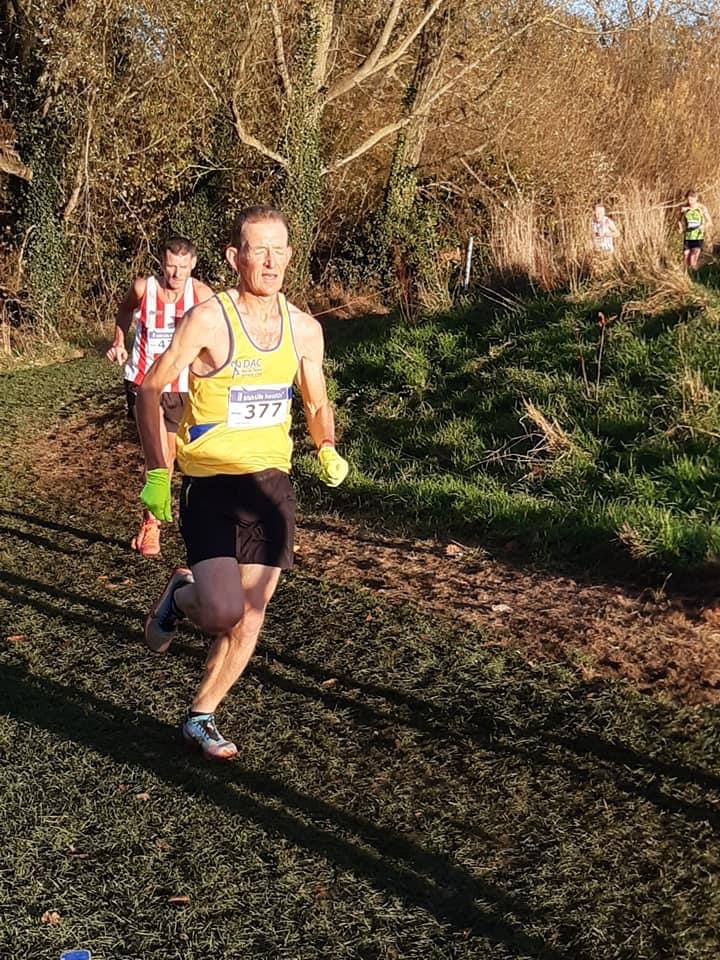 Comber Cup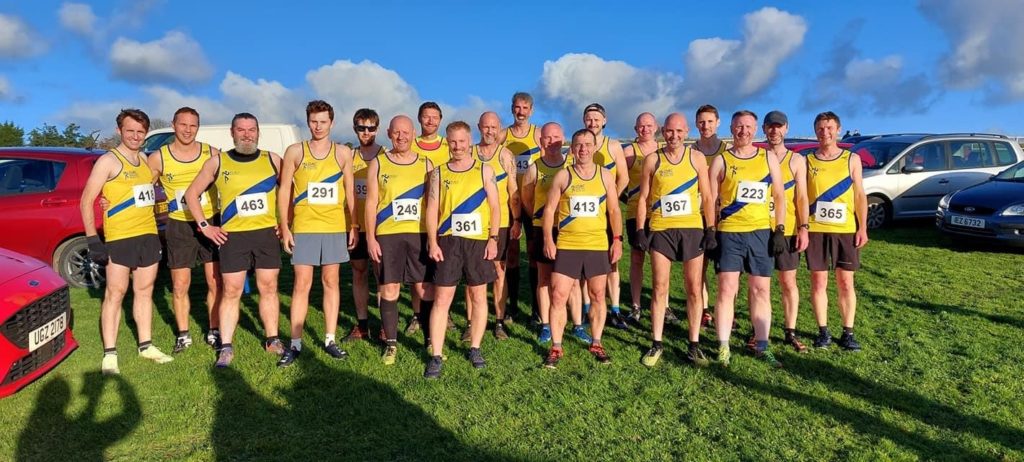 In equally sun kissed surroundings, the club's largest cross country contingent in recent times descended on the Billy Neill Playing Fields in Comber on Sunday afternoon, with something in the region of 40 men and women representing North Down in somewhat blustery, but otherwise favourable conditions both overhead and underfoot.
The opening U16 race pitted the youngest athletes against a 4k challenge, Conor Adair more than up to the task, placing fourth overall, with Christopher Belshaw tenth.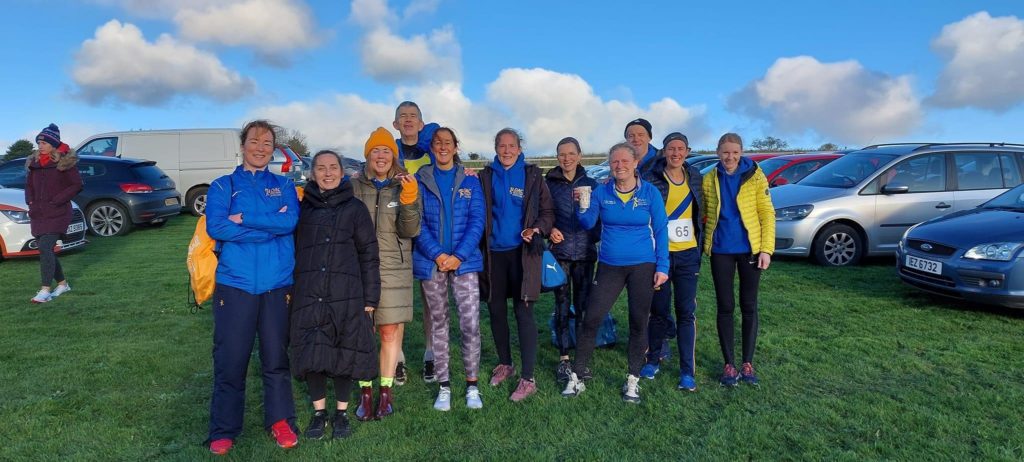 The ladies were up next, with 5.5k of rolling hills to conquer, Lindsay Doulton leading the charge (24th overall), from Laura Neely (41st), Zara Fulton (43rd) and Captain (Claire) Scott (48th). Abby Andrews (58th), Sarah Benton (77th) and Cara Jeffrey (94th) all played their part, as did Alison Wise (112th) and Paula Simpson (123rd), while Gerry O'Boyle placed fifth amongst the masters men in the same race, with Steve Wise not far behind in eighth.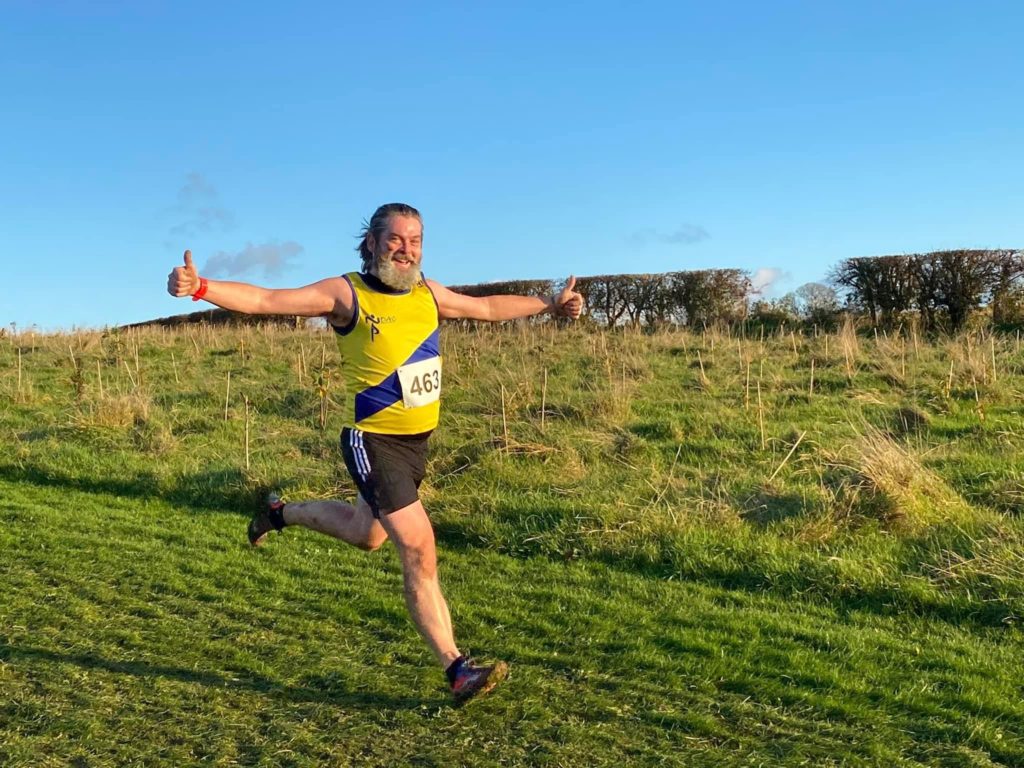 The sight of blue skies and green grass on a cross country circuit brought out a 'first lamb of spring' mentality in some of the men, having previously struggled through mud on many events at the same venue, but on this occasion the going was good, although the hills remained testing as ever.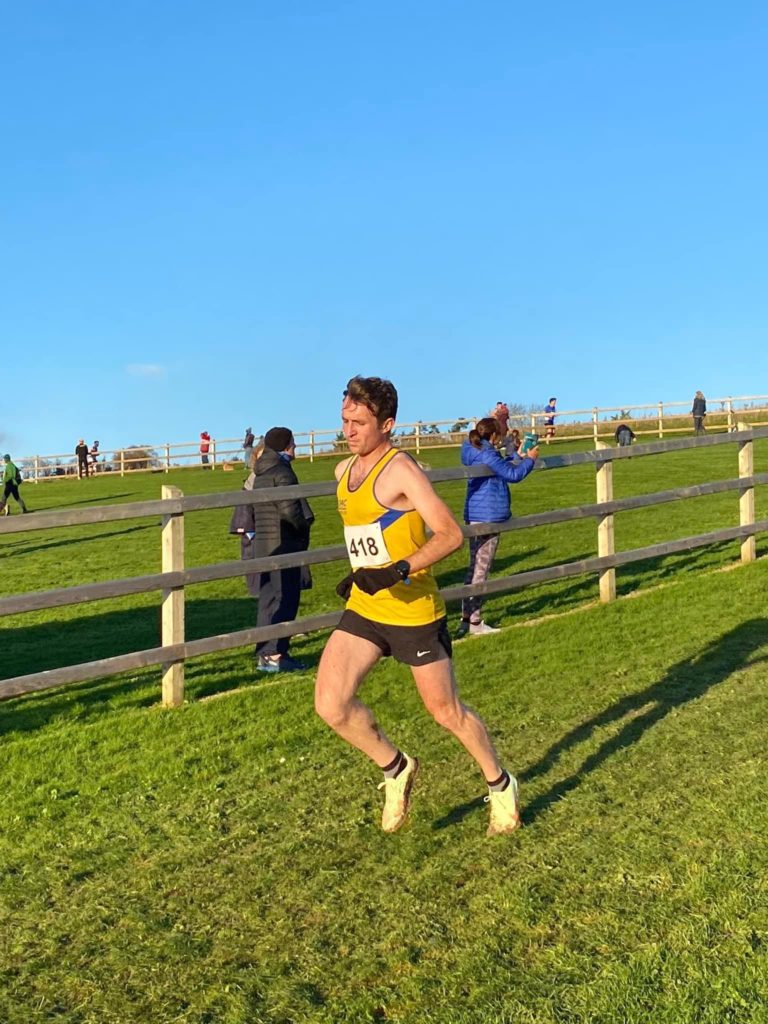 Dale Murray (19th) was first across the line for the North Down men, closely followed by Matty McParland (24th), Ashley Dixon (33rd) and Jason McMinn (39th), while Chris Moran (49th) and Steven Donegan (52nd) completed an excellent team performance in the 'six to score' element of the day, to secure a hard earned bronze in the Comber Cup competition.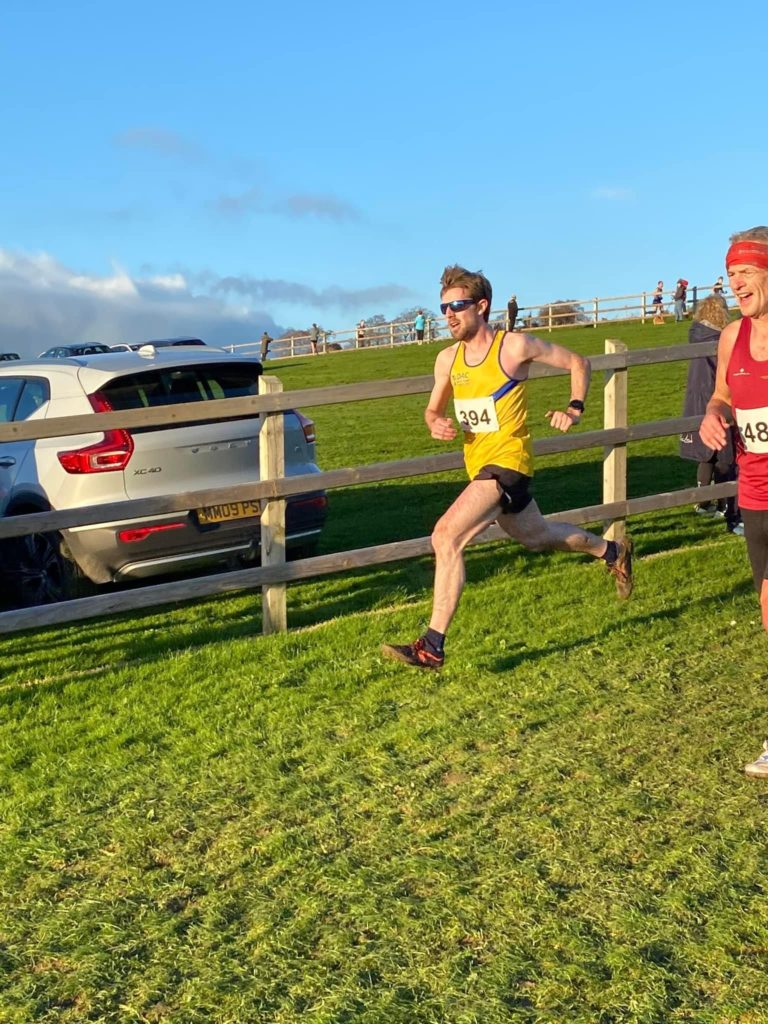 With cross country points also at stake, the continued procession of fast paced finishers secured a maximum return, David Massey placing 53rd, Andy Lowry (58th) and Alasdair Mair (59th). Simon Boyle (79th), Michael Boyd (86th) and Philip Mulligan (94th) were all comfortably inside the top 100, Tom Agnew, Andy Belshaw and Mitchell Brown all contributed to a fine team effort, as did Gerry Adair, Jack Russell and Alastair Hamilton, while Neill Dickson and Donald Smith completed North Down representation on a day when the huge turnout from the men undoubtedly boosted their league ambitions, prior to the next round at the Malcolm Cup this coming weekend.