Glorious sunshine welcomed athletes to the County Antrim coast for the 95th annual running of the Easter Monday 5 mile road race and with club Grand Prix points up for grabs there was plenty to play for amongst the North Down contingent. Set over three laps of rolling hills around the coastal village and in hot and humid conditions, the course posed a proper challenge to all runners, but with plenty of support and a fine medal to work for there were smiles aplenty at the finish.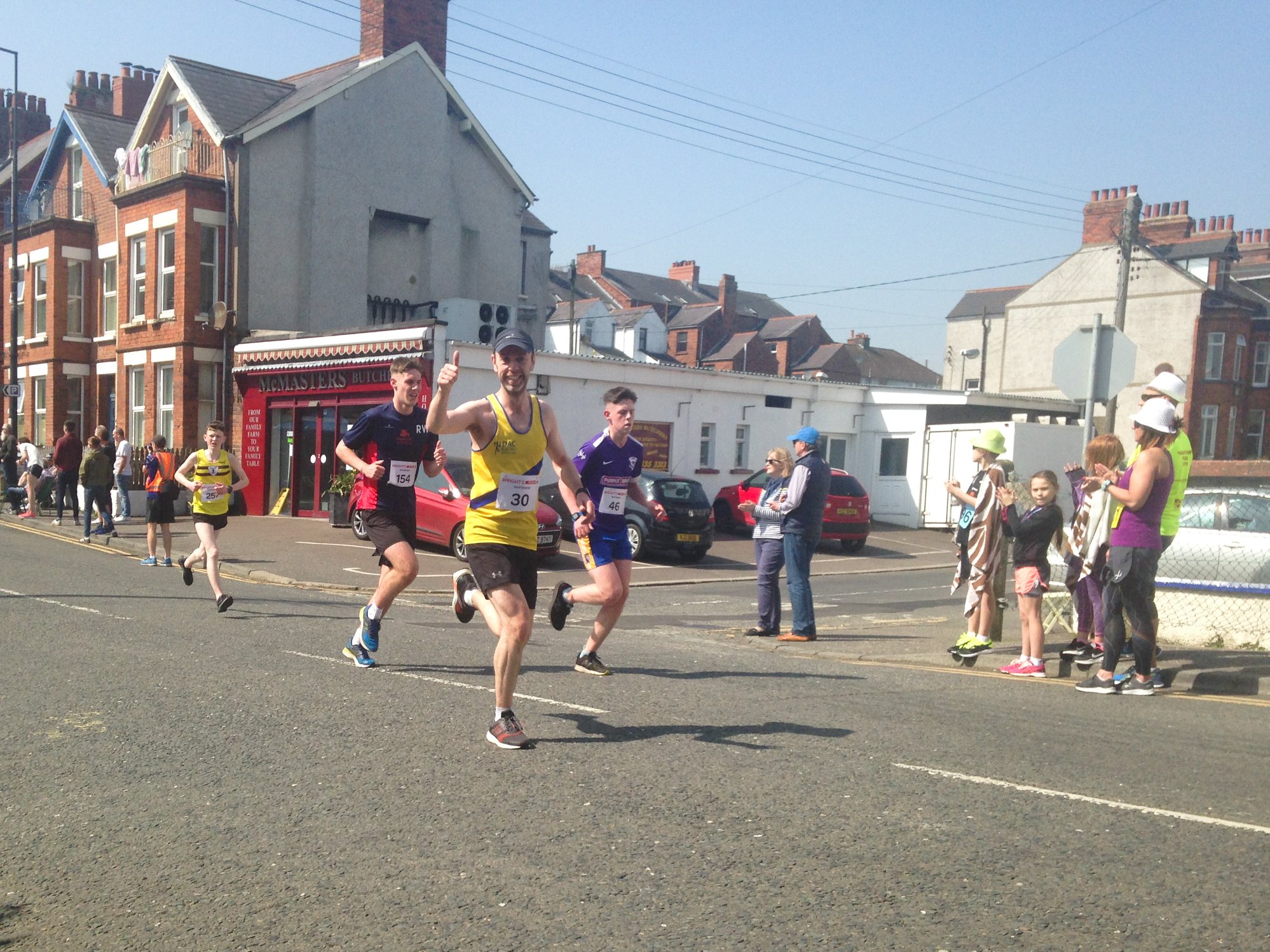 Chris Downey (31:25) was first club member across the line (15th overall), followed by Chris Moran (32:35/20th), Mitchell Brown (33:20/22nd) and Steven Donegan (33:36/23rd). Alan Massey (34:23/30th) just pipped Philip Mulligan (34:36/33rd), before new member Laura McKeown (36:52) capped a fine run by claiming the honours for first North Down lady. Alan Hughes (39:03) continued his progress towards the Belfast marathon, Claire Scott (39:07) followed up Sunday's podium finish at the Ballygalget 10k with another strong performance, whilst Nicola Downey (41:56) was under strict instructions to take it easy before London this coming weekend. Jamie Stevenson posted 43:29, Hannah Dunne, 46:40, before Nicola Stevenson rounded out club representation with a bumper Grand Prix points haul and a time of 47:55.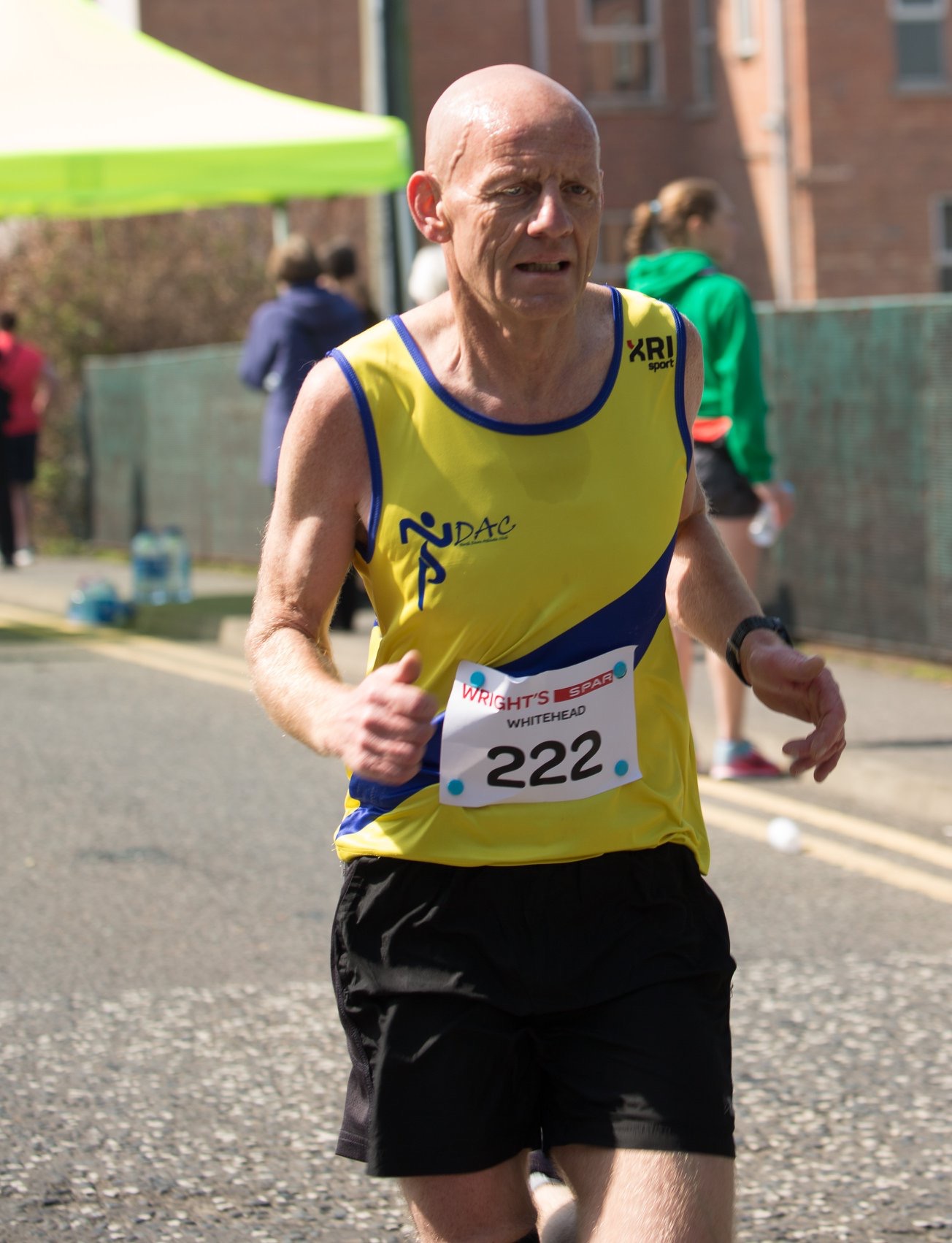 In the curtain raiser fun run Naomi Dunne was 4th girl, Isaac Dunne 5th boy, Alex Downey 9th overall, Alexia Hughes 15th and Adam Downey 25th.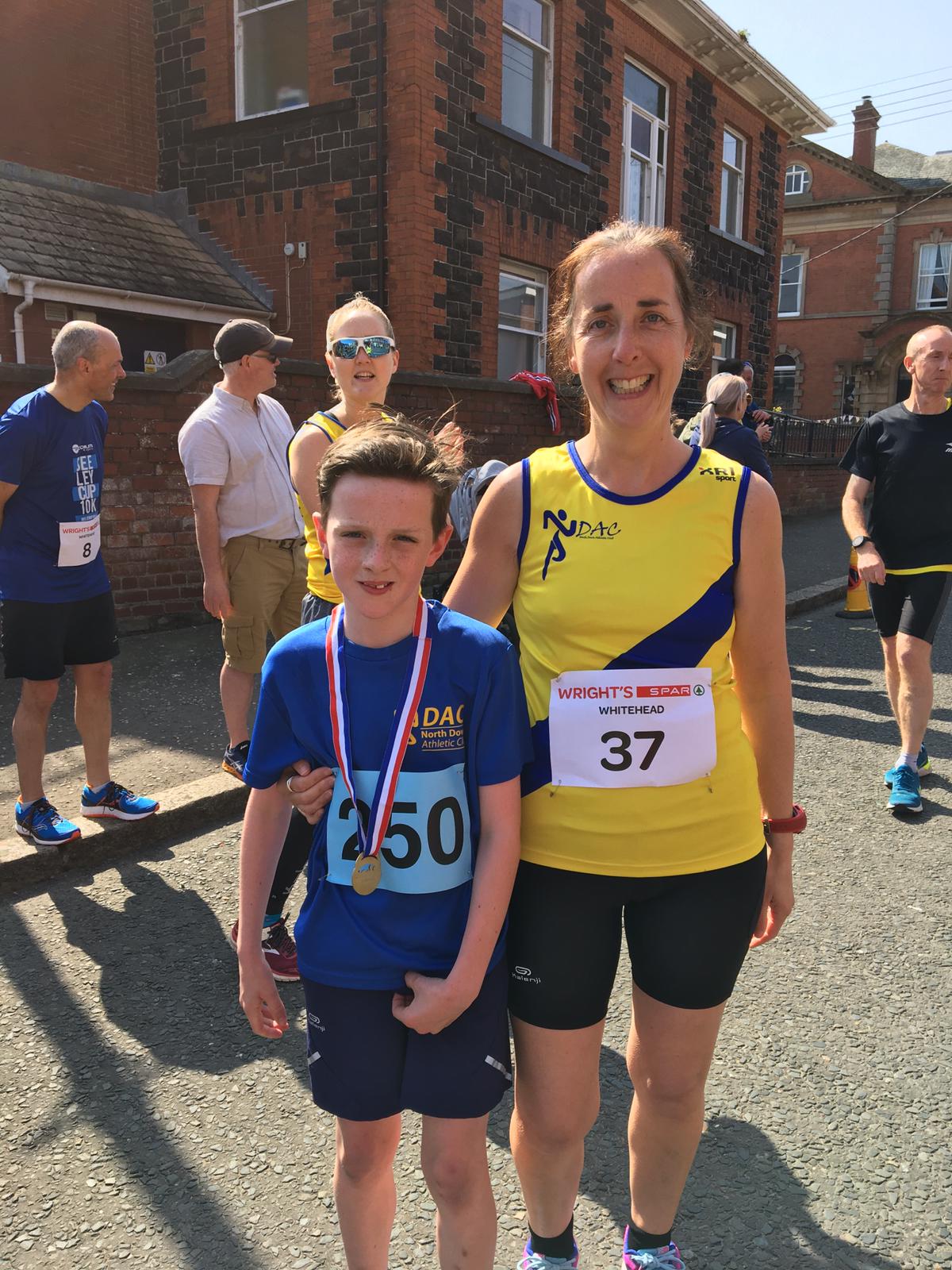 Photos courtesy of Matthew Donegan and John T Glover