It's a complicated path from Roman armies on the march, to the Mary Peters Track on a Friday night, but the origins of the mile (Mille Passus) can be found in the former and are celebrated by the later, each May on the anniversary of the Bannister 4 minute race.
From the Roman military model of placing a stick in the ground every 1000 paces, via the British model of eight furlongs distance based on an ox ploughing a furrow, we somehow found our way to four laps of beautifully flat polyerethane with precision measurements of both time and distance, but for the North Down athletes it was all about getting a time (and some Grand Prix points too)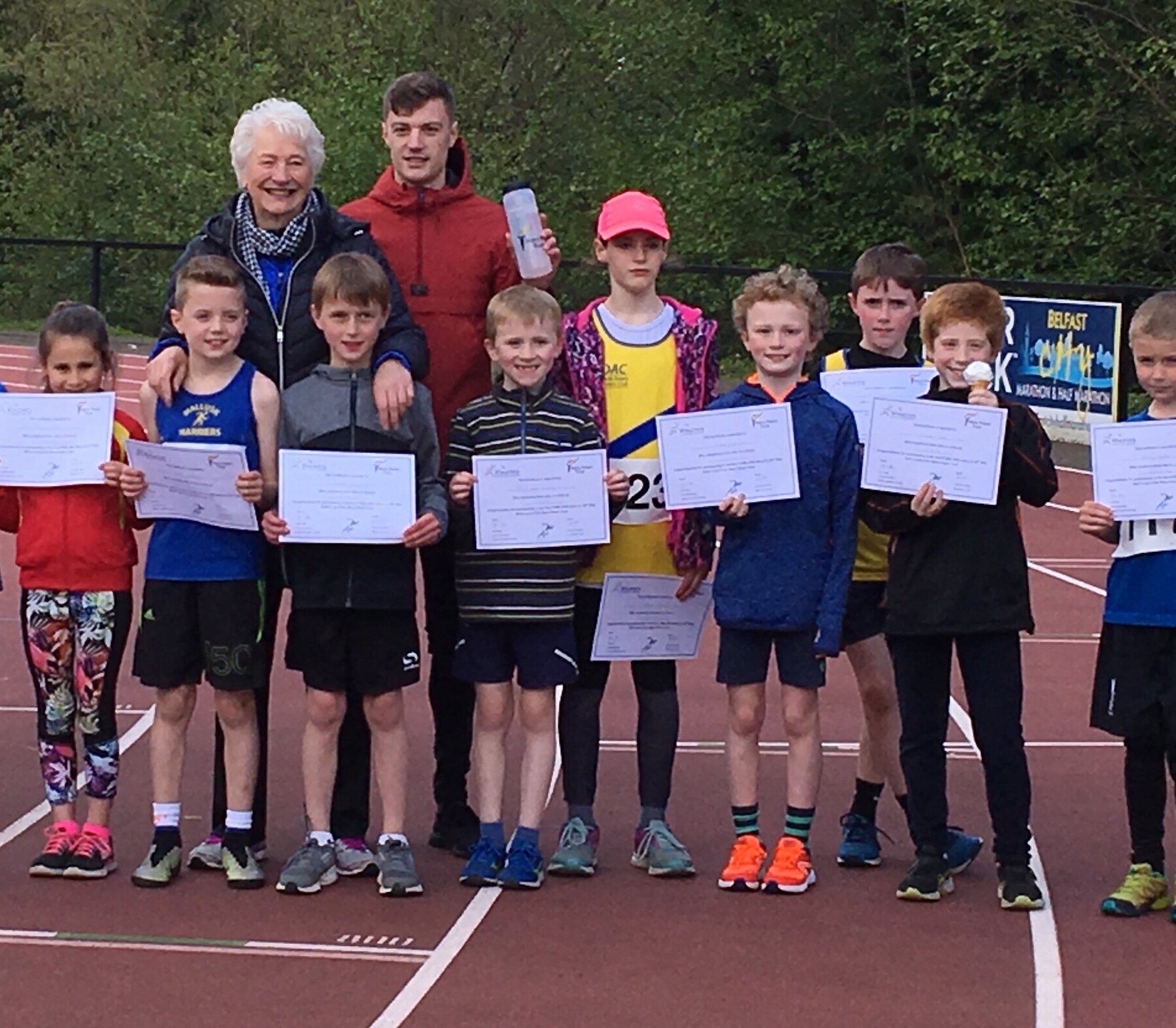 First up were the under 10's for whom Alex Downey (6:05.98) was 3rd and Alexia Hughes (7:13.17) 13th, followed shorty afterwards by the under 12's with Isaac Dunne (5:59.17) in 6th and Anna Moran (6:49.17) 9th.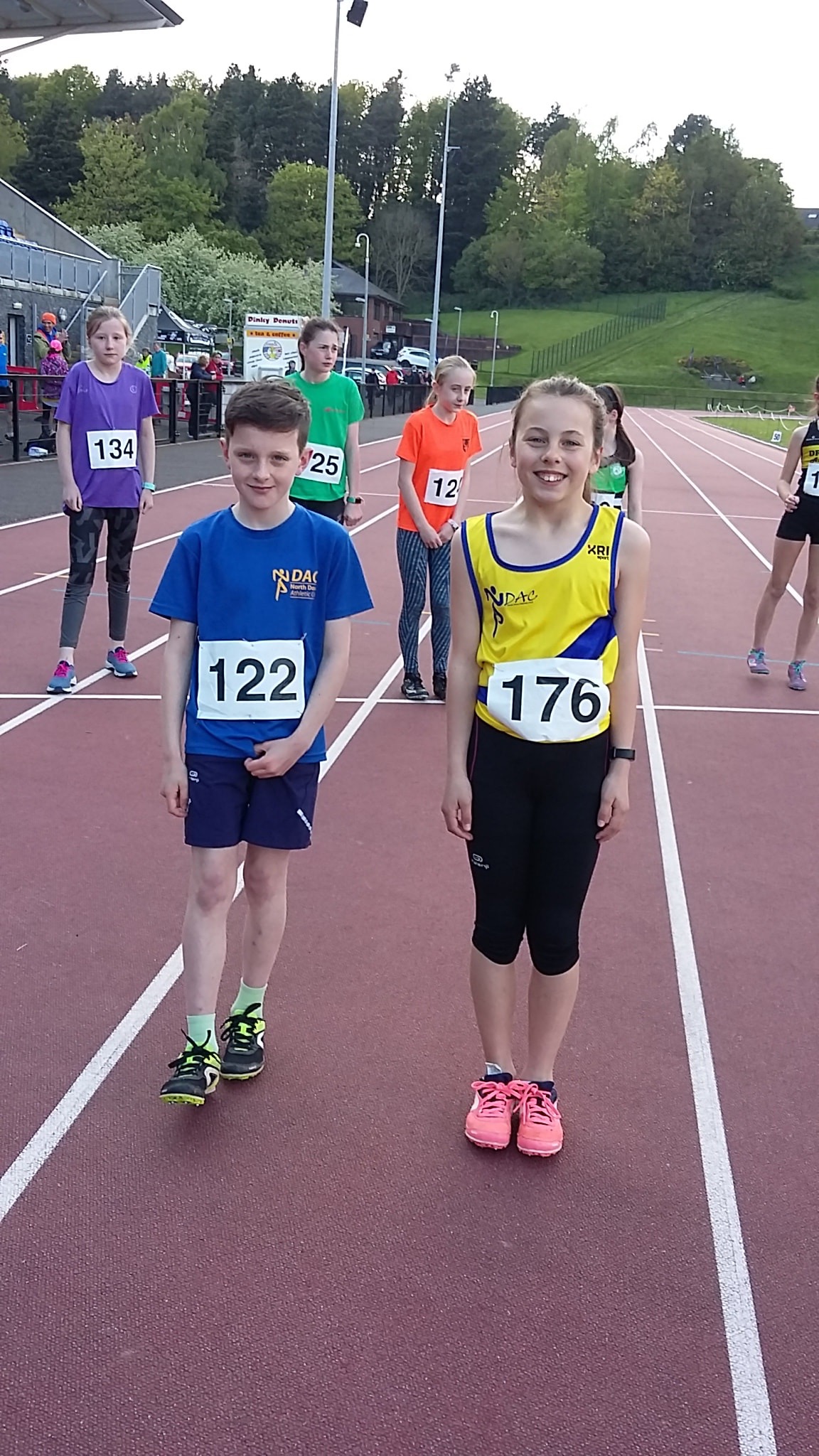 The first of the senior races was bracketed for 8-10 minutes, but in perfect conditions all three club representatives were ahead of schedule, Naomi Dunne (6:49.46/2nd), Nicola Stevenson (7:21.29/3rd) and Trevor Alderdice (9:01.64/7th). In the 7-8 race Cliff McCausland (6:37.57/4th) was in fine form, as was Jamie Stevenson (6:51.87/6th). Michael Roberts (7:01.90) was just the other side of 7 minutes and led home a trio of North Downers, with June McMinn (7:07.93) and Hannah Dunne (7:31.89) not far behind.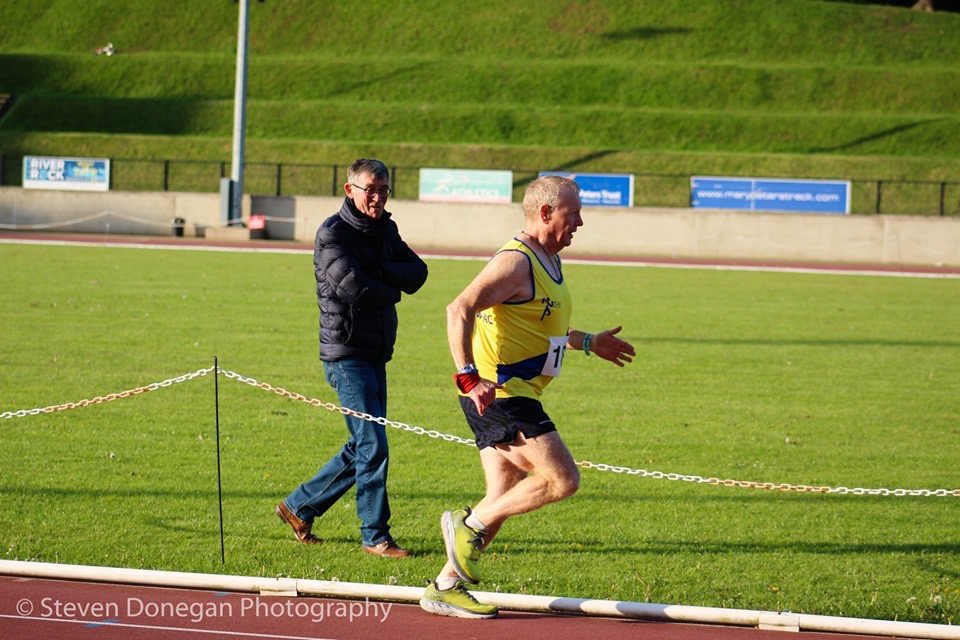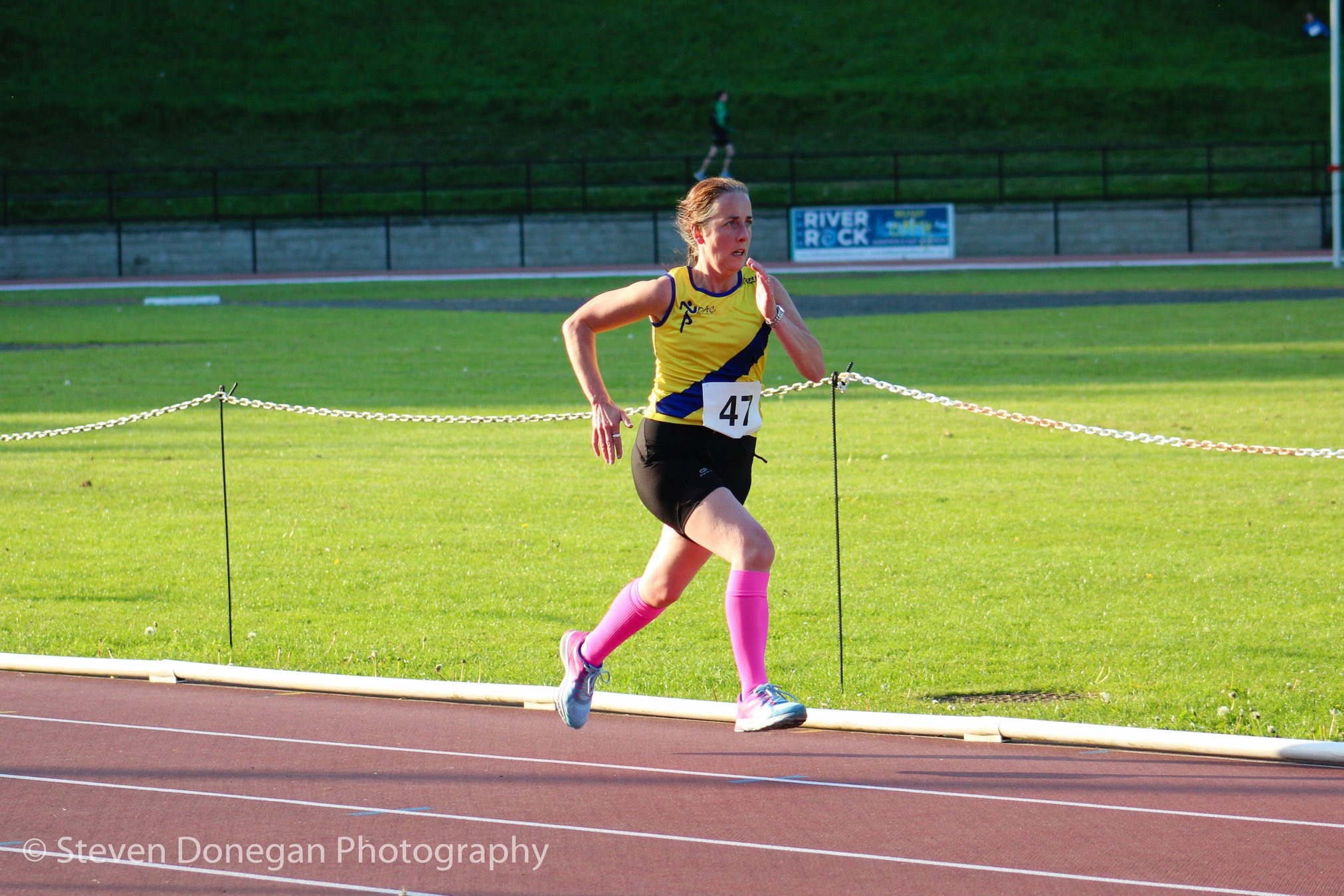 In the 6-7 minute slot, a trio of North Down runners fought it out for most of the race, Claire Scott (6:20.98) eventually prevailing over a fast finishing Alan Hughes (6:21.06) and Nicola Downey (6:29.08).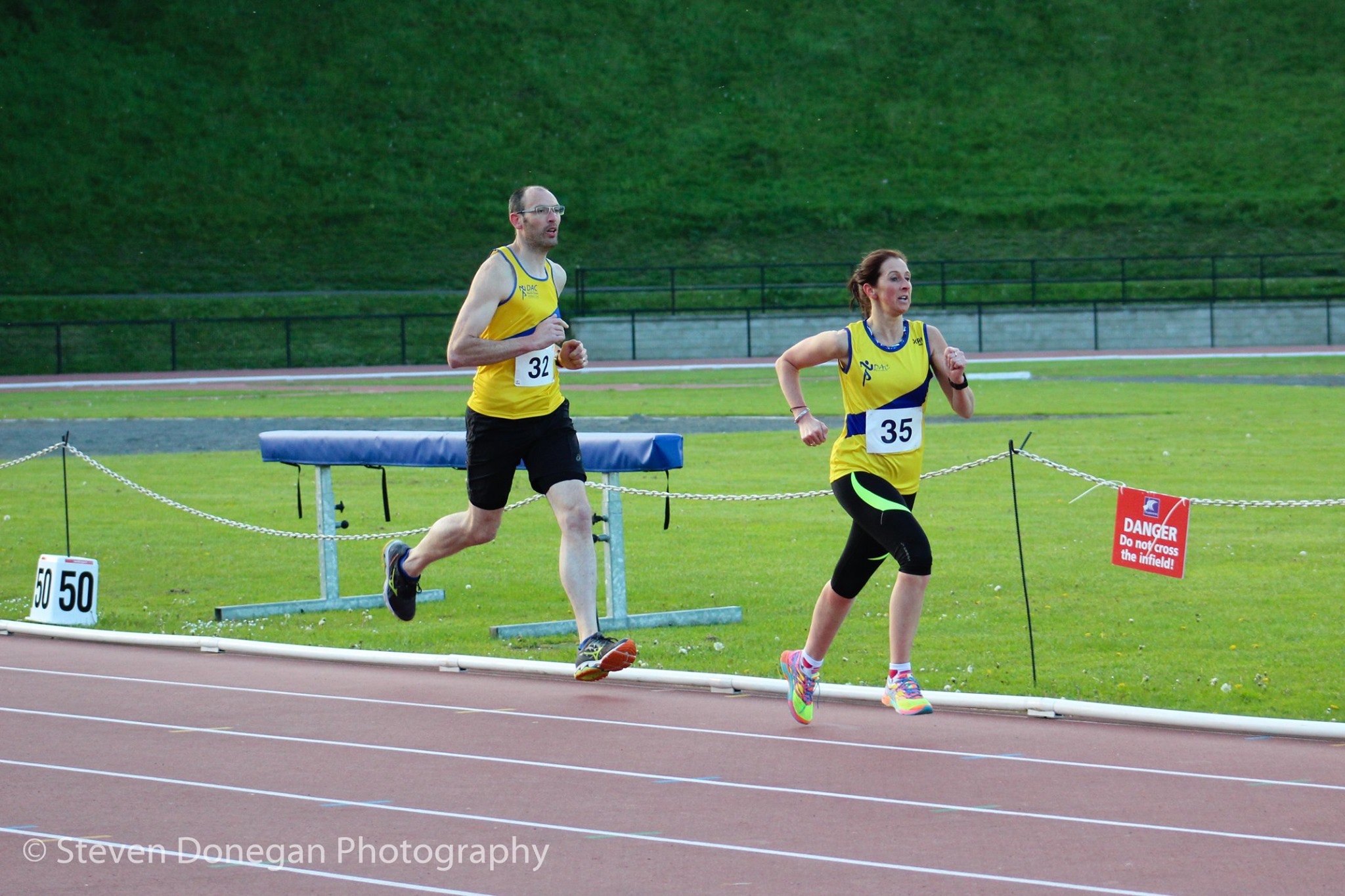 The 5-6 bracket was split into two heats, Sarah Grant (5:11.32) the sole club representative in her race, finishing in 6th position whilst posting a time which was good enough for fastest lady overall on the night.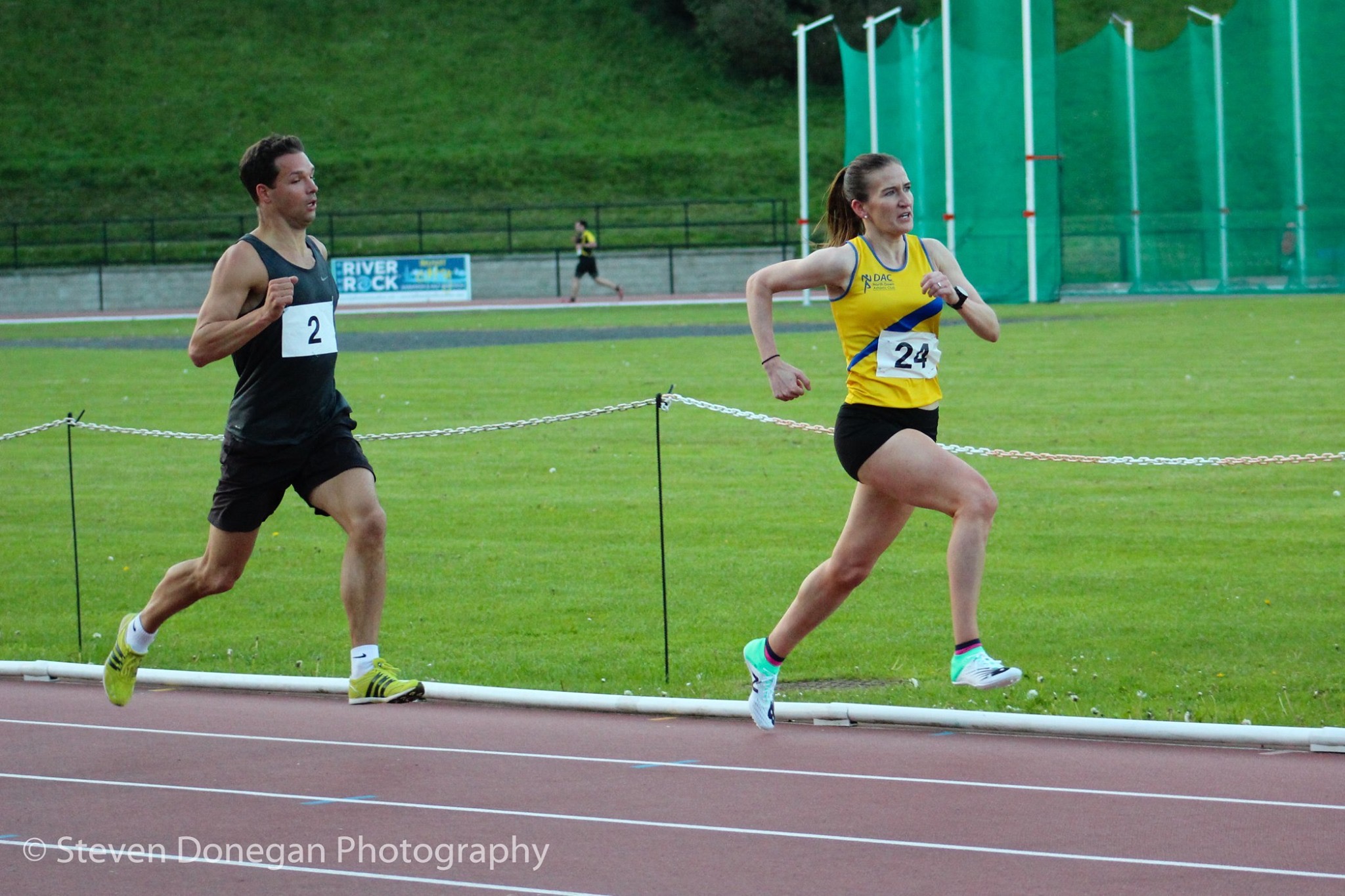 In the second heat there were no fewer than seven North Down athletes with Mark Carberry (5:01.64) timing his finish to perfection, taking the lead with 50m to go and gliding to a comfortable victory. Chris Downey (5:04.24/4th) continued a Pb rush that included Chris Moran (5:09.59/5th), Ben Jenkins (5:22/6th) and Steven Donegan (5:25.32/8th), whilst Alan Massey (5:37.07) edged his battle with Philip Mulligan (5:41.29), the latter finding consolation in a huge Pb of 8 seconds.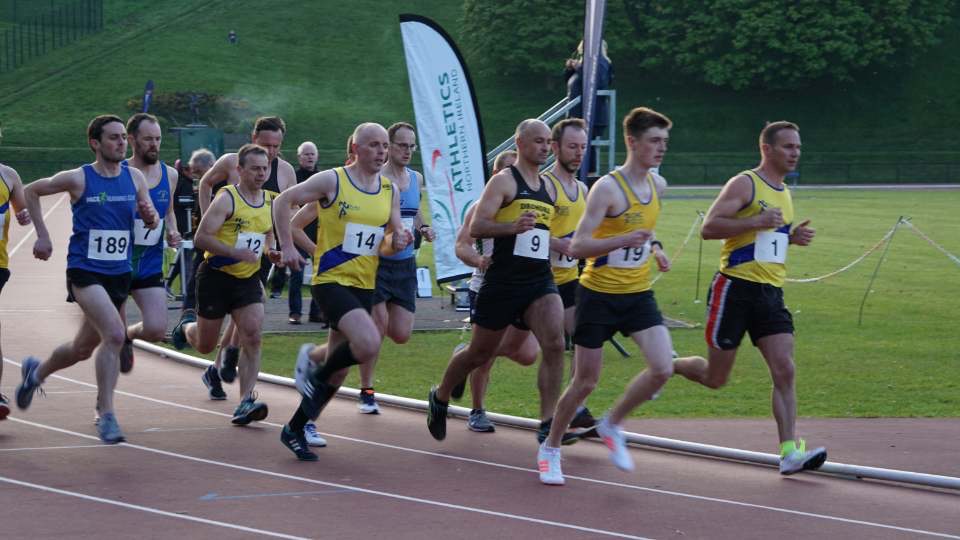 In the final race of an action packed evening Nick Irvine (4:44.79/8th) and John Ewing (4:48.31/10th) were both comfortably under 5 minutes, Nick taking a significant chunk out of Pb in the process.
Run A Mile With Mary – Results
* Photos courtesy of Steven Donegan, Hannah Dunne and Simon Boyle