North West Cross Country
*Photos by Davy McMeechan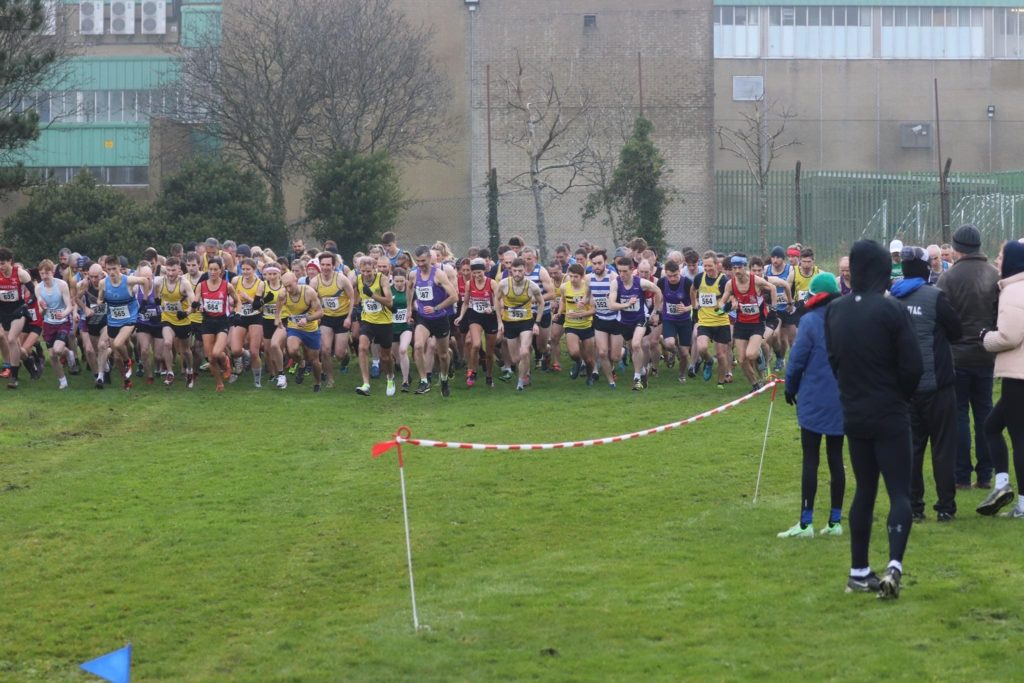 Traditionally the last cross country fixture before Christmas, the North West Cross Country continues to be a popular fixture with North Down athletes, who travelled in numbers to the maiden city on Saturday, motivated either by the lure of league points, the opportunity to avoid Christmas shopping at home, or possibly both.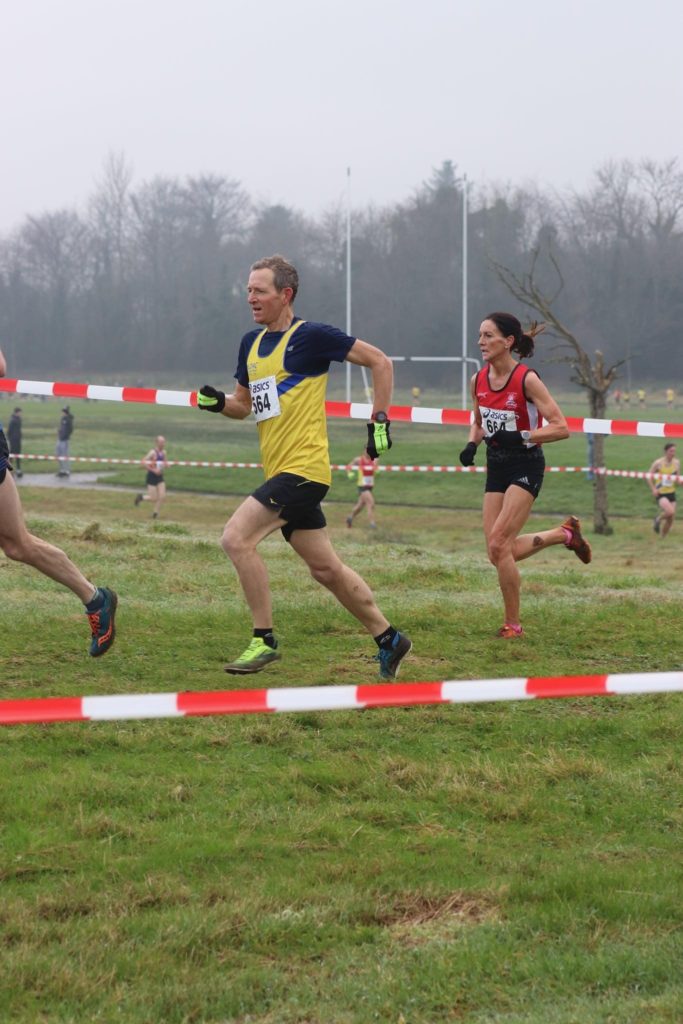 A change of venue to the Templemore Sports Complex facilitated the need to protect the Gransha course for the upcoming NI Championships, but as the combined 6k race set off, it was the usual faces at the sharp end of the proceedings, with the host club very much to the fore. On a dull, murky but otherwise pleasant day for racing, Craig McMeechan was again the best of the yellow vets, in fifth overall, with Sean McLaughlin continuing his excellent form (16th), and Jamie Budde just behind in 18th. As usual, Jamie McMeechan (19th) was well up the field, while Francis Marsh (32nd) was second in age category, just ahead of Dennis Scott (33rd) and Jason McMinn (41st).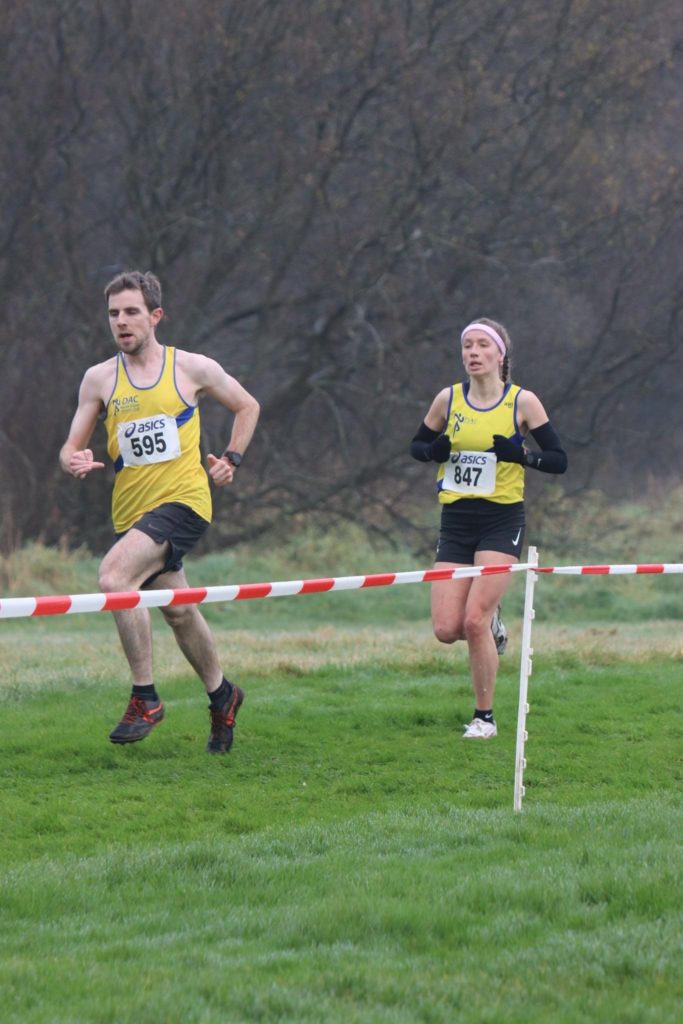 Katie Moore made the ladies podium for the second week in a row, another strong performance placing her third (42nd overall), with Mark Weir not far behind in 44th. David Massey (50th) just had enough left in tank to pip Simon Boyle (51st), although the latter had the consolation of a fourth place finish in age category, while Rachel Gibson continues to make progress on her return from injury and was fifth amongst the ladies (57th overall).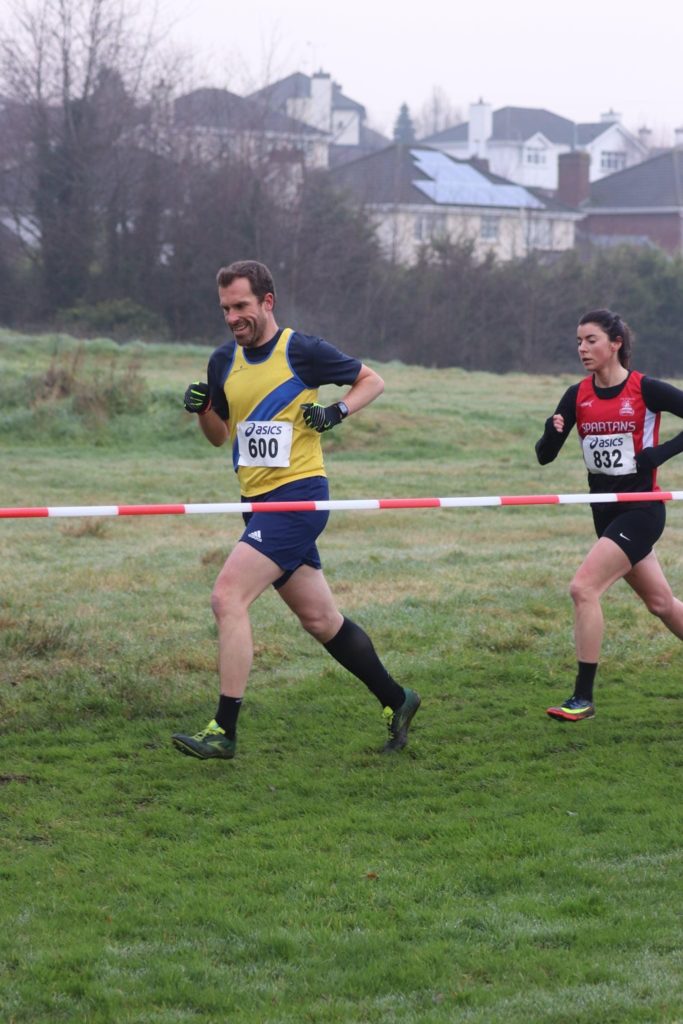 Ed Mezzetti (73rd) made a welcome return to club colours, and led home a tightly bunched group of club mates, which included Philip Mulligan (81st), Colin Walker (85th) and a 90th place finish for Clair Quigley (which also placed her third in age bracket), while Helen Byers (115th) was at the front of another North Down pack, which included fine performances from Julie Wilson (116th) and Claire Scott (119th).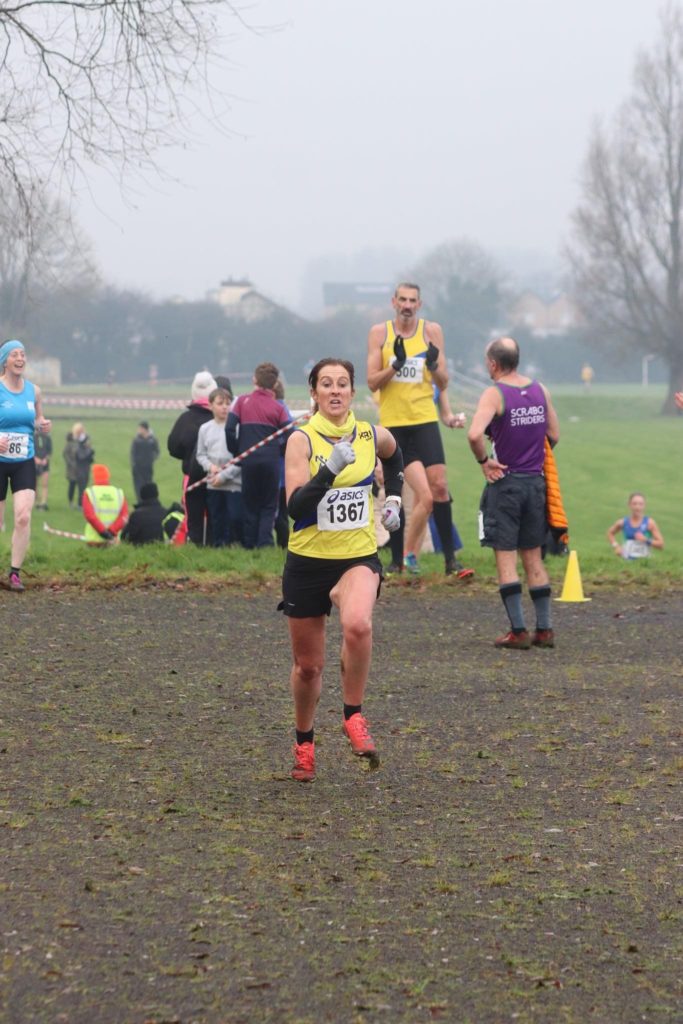 June McMinn (131st) was as accomplished as ever in claiming yet another age category win, while another successful league outing was rounded off by John McGarvey (136th) and Paula Simpson (147th), with both the men's and woman's teams in strong positions heading into the next group of fixtures in the new year.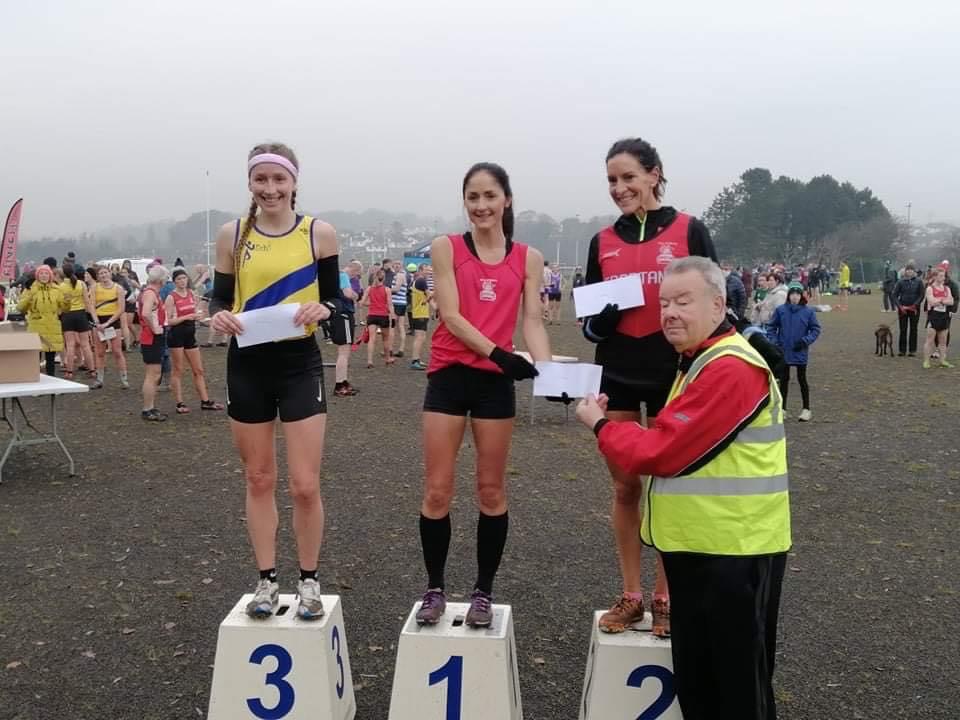 Born2Run – Tollymore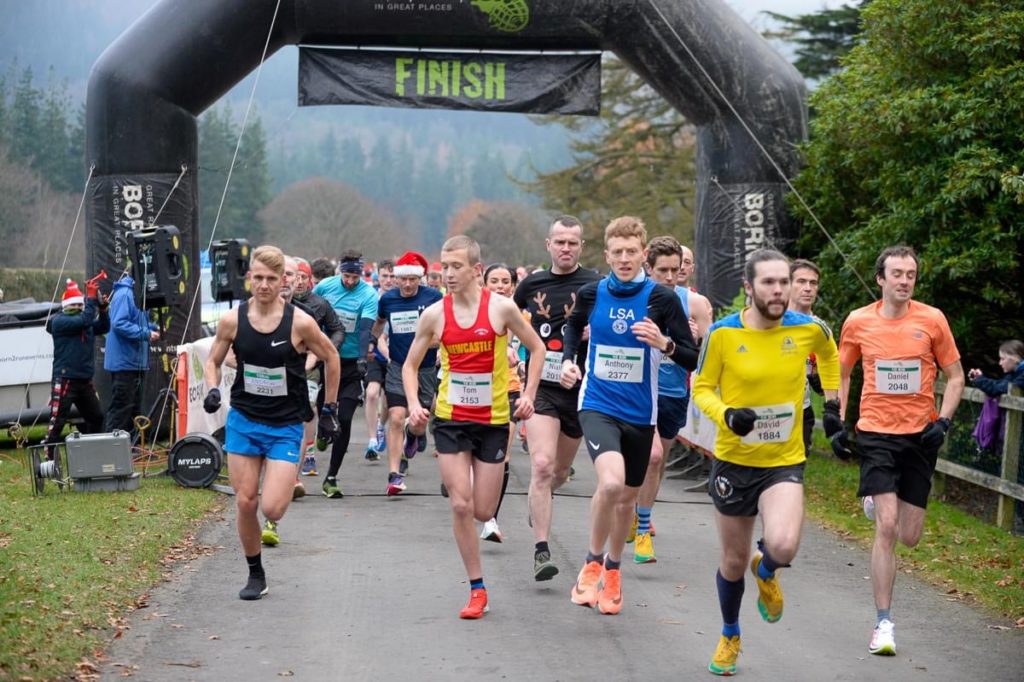 The latest round of the Born2Run forest series made its way to the foot of the Mournes on Saturday, and offered the opportunity for a 5 or 10k race along the forest trails, in almost ideal running conditions. Having tasted victory over 10k in the previous two rounds, Daniel Scollan was looking to make it a hat -trick, and posted another impressive time of 36:42, which on this occasion was good enough for fourth overall out of a field of over 500 athletes. The series moves on to Gosford in early January.
Lap of the Lake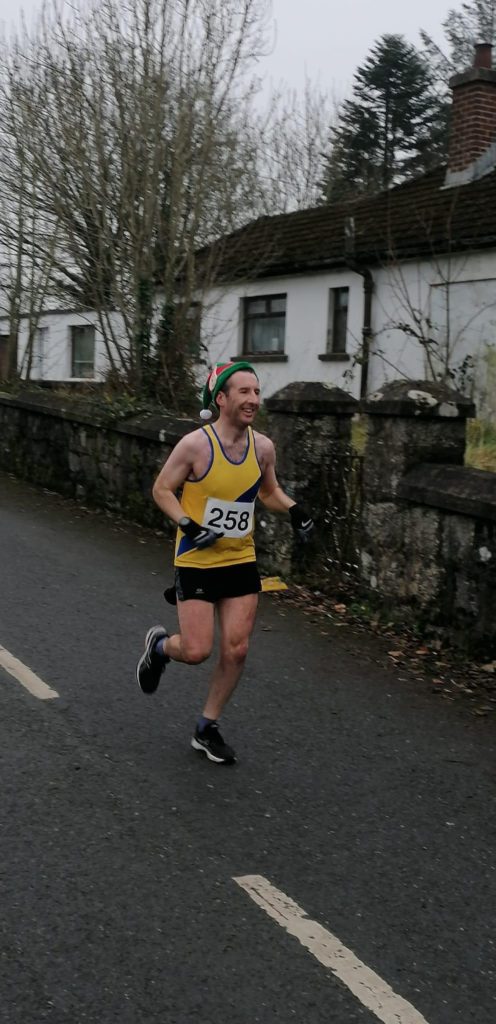 The ever popular Camlough event attracted a festive field of 300 athletes to scenic Slieve Gullion on Saturday, seven miles of undulating terrain the reward for a ragtag bunch of elves and Santas! North Down dispatched several in each category, Andrew Muir pinning back his elf ears to complete the testing lakeside course in a time of 1:02:27, with Mick Hall just behind in 1:02:45.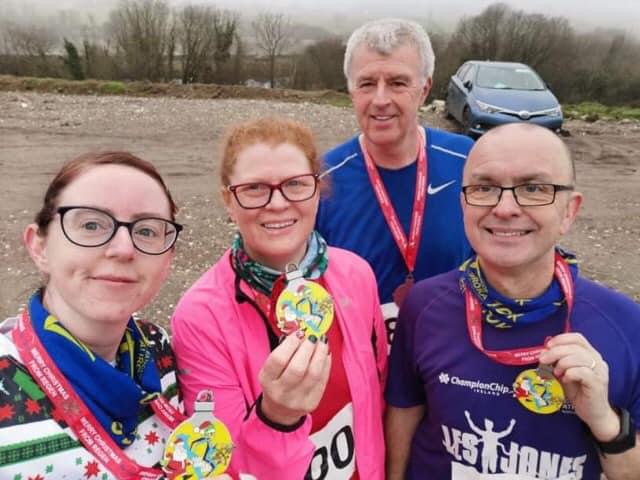 Glen Frazer was next across the line, in a time of 1:10:13, while Sandra Hall and Andrea Green shared the burden and made light of the challenge, before stopping their watches on 1:17:36.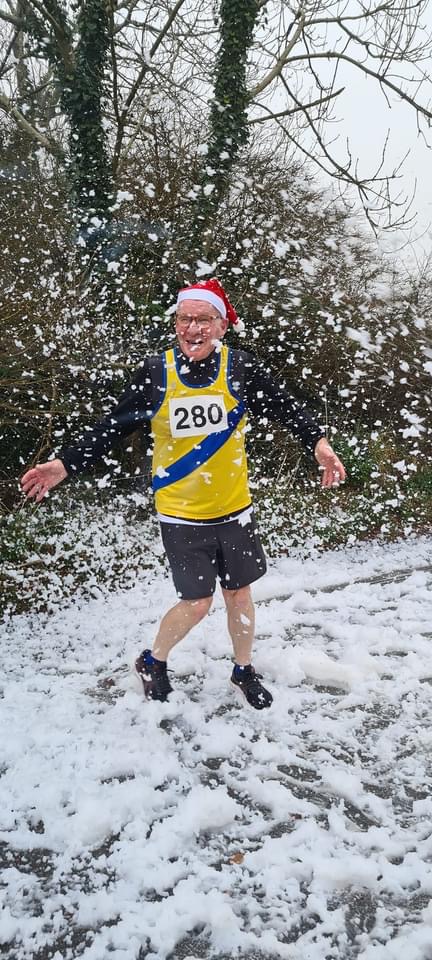 Now it's well known that Pat O'Driscoll likes to multi task, and has been known to temporarily dip out of races to place a quick bet at the bookies, so when the Bangor flyer stumbled upon a snow machine there was only going to be one outcome. Rumour has it that Pat was amongst the leading pack, before being 'sabotaged' (those rumours were later dispelled), and it's unclear just how much of his time was split between running and revelling, but either way he eventually crossed in a time of 1:27:59 (294th) and declared it 'a grand day out'.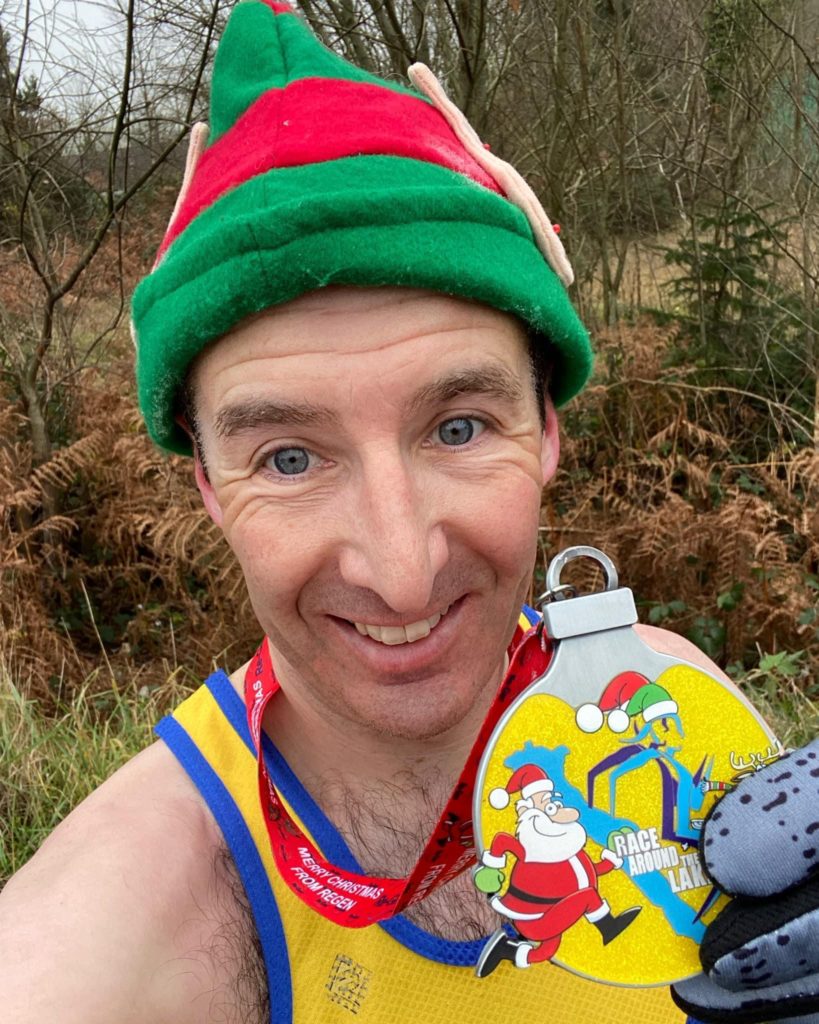 EAMS – Black Eye Friday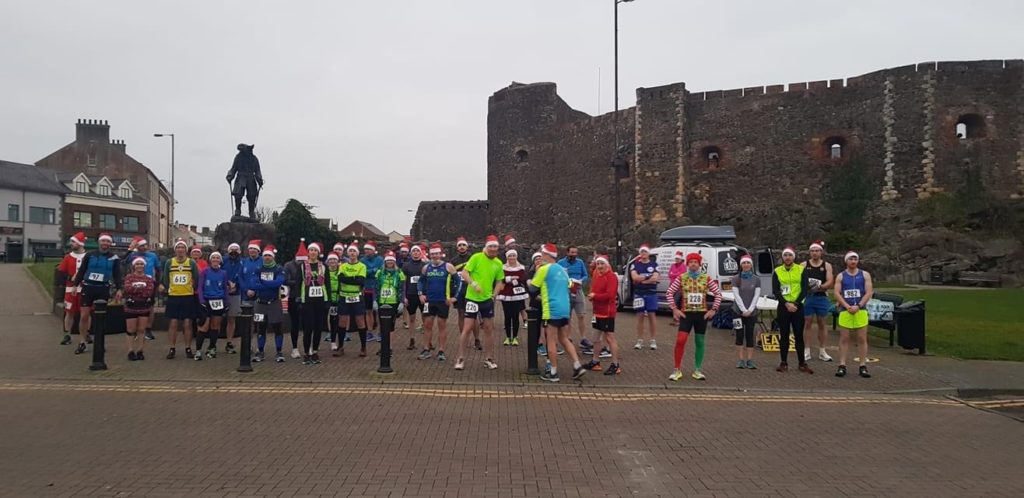 Traditionally the last Friday before Christmas, and the day when office party participants are statistically most likely to get punched in the face, the good folk of the East Antrim Marathon Series offered something entirely more positive to their assembled athletes, with a variety of options at 10k, half and full marathon. Along a flat and forgiving costal route, with out and back laps from Carrickfergus towards Gideons Green, runners enjoyed perfect running conditions, with a nip in the air, but hardly a breeze to speak of.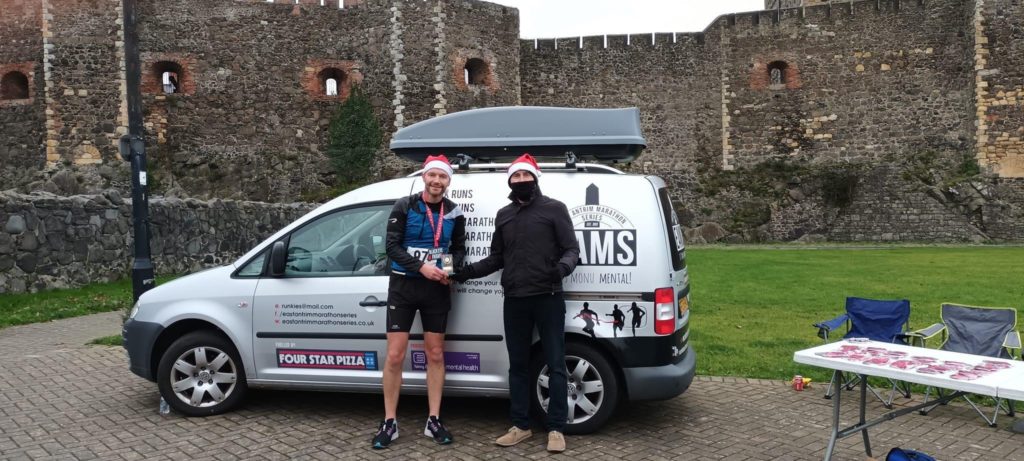 It was certainly a morning well spent for Andy Belshaw, who took on the longest option and not only made further progress towards his 50th marathon, but managed to take a well deserved win in an excellent time of 3:29:54.