Les Jones 5k
*All photos courtesy of John T Glover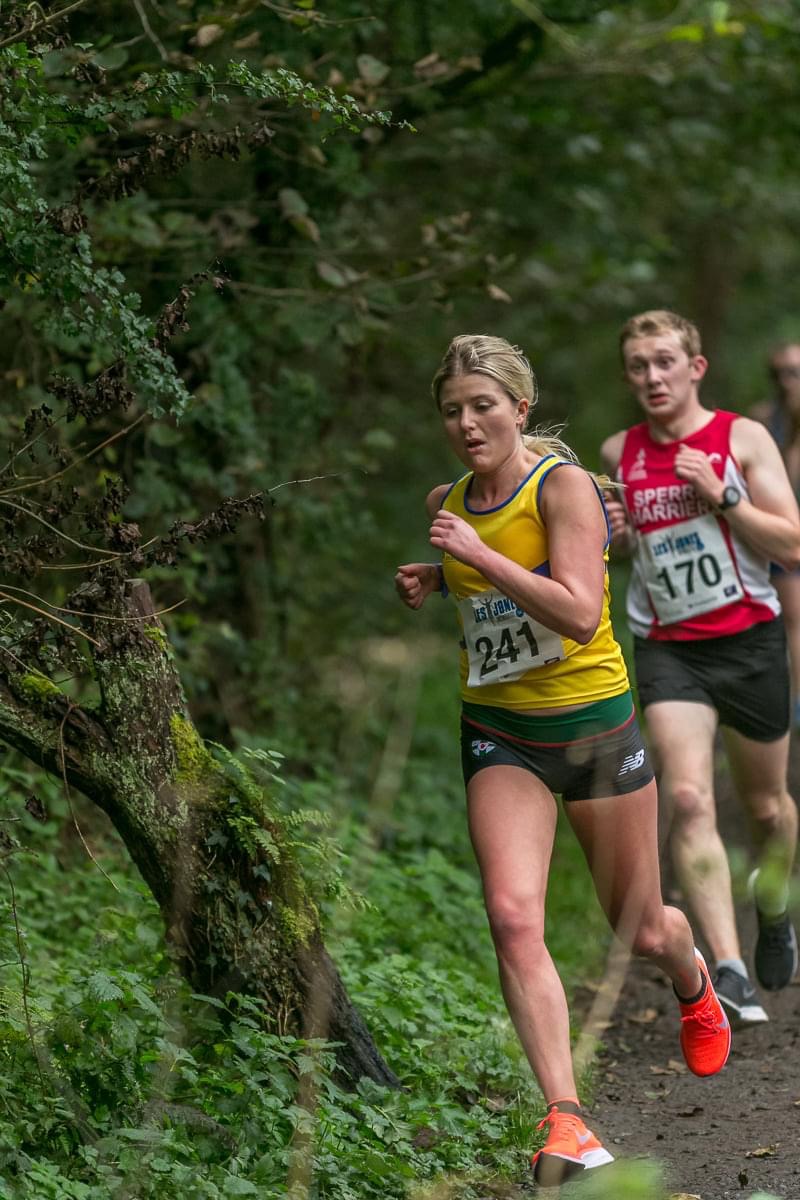 On a weekend for adapted events, the Les Jones 10k morphed into a race of half the usual distance, with almost two hundred athletes gathering at the Mary Peters Track for staggered starts and sheltered trails on a breezy morning. Whilst there was plenty of pace on the flat and fast paths along the Lagan towpath, athletes were challenged to limit the damage on a soul destroying heartbreak hill in the last few hundred metres of their race, and in the end several North Down athletes managed just that, returning to the track in fast times and podium places.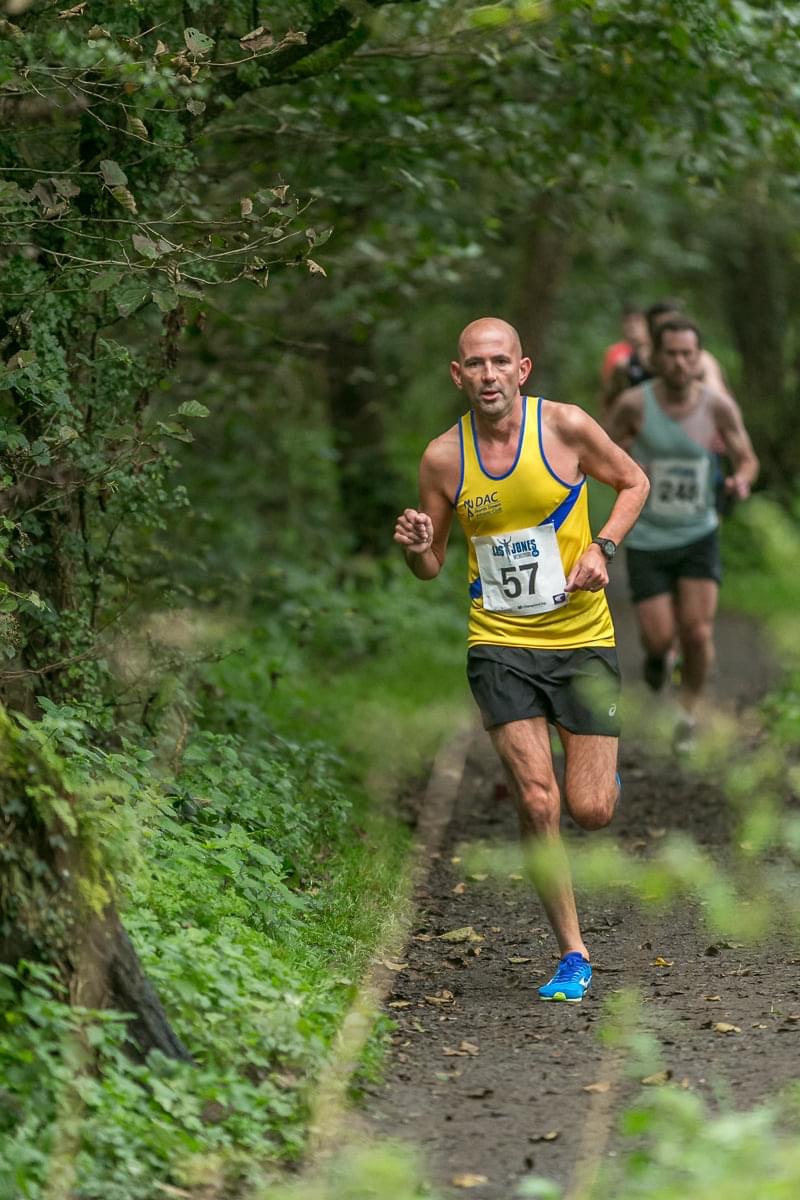 Jordan Stokes (17:13) led the yellow vests home in twelfth overall, whilst Rachel Gibson was the star turn amongst the ladies, holding off East Down youngster Anna Gardiner (18:09), to take the win in 17:59 (20th overall). David Massey (18:20) was 30th after another strong run, while Steven Donegan (18:36) will have been delighted to have clung on for a hard earned PB on the closing hill up from the towpath.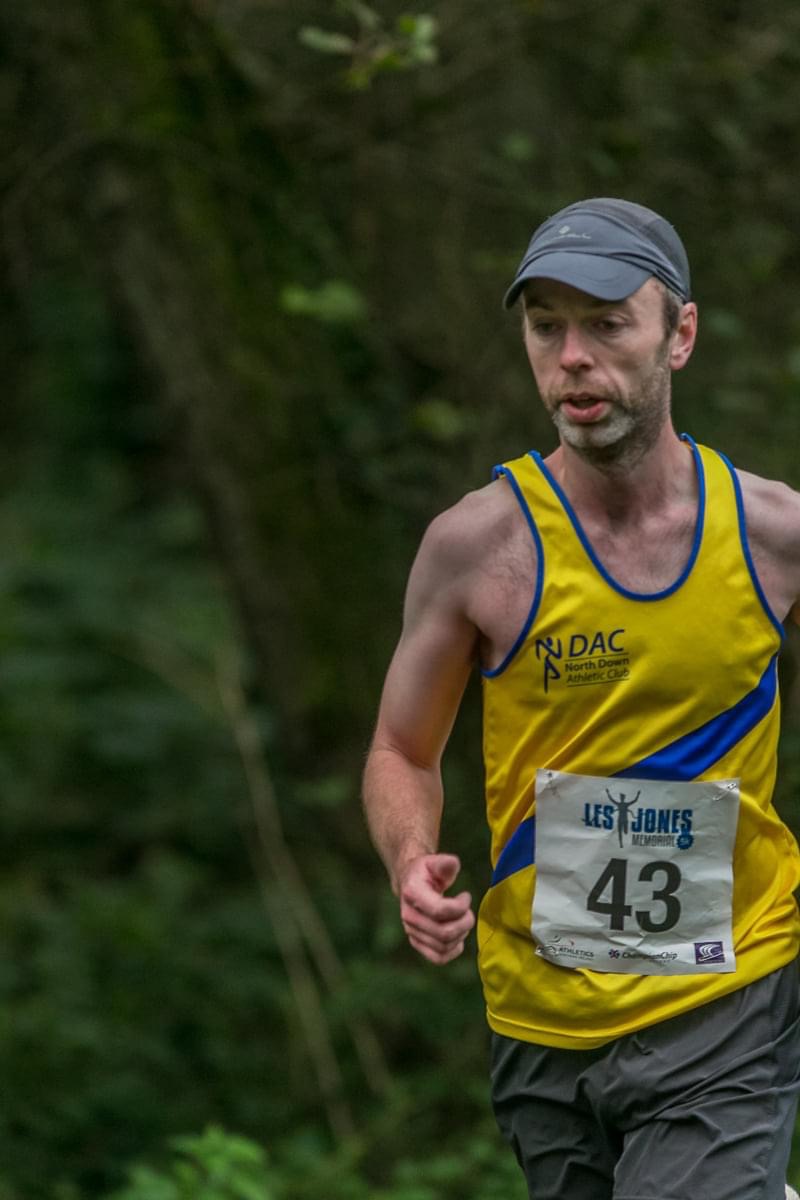 Cameron Jenkins (19:50) dipped under twenty minutes, while Clair Quigley's disappointment at having posted a second successive 20:01 will have been tempered by the knowledge that a more forgiving course will see a return to the sub twenty club in the near future.
Terry Eakin (20:48) and Roberta Dornan (21:01) completed the club representation at a rapid pace, and will likely return next weekend for another trip to Down Royal, as the running community continues to find competitive outlets in the most difficult of circumstances.
Virtual London Marathon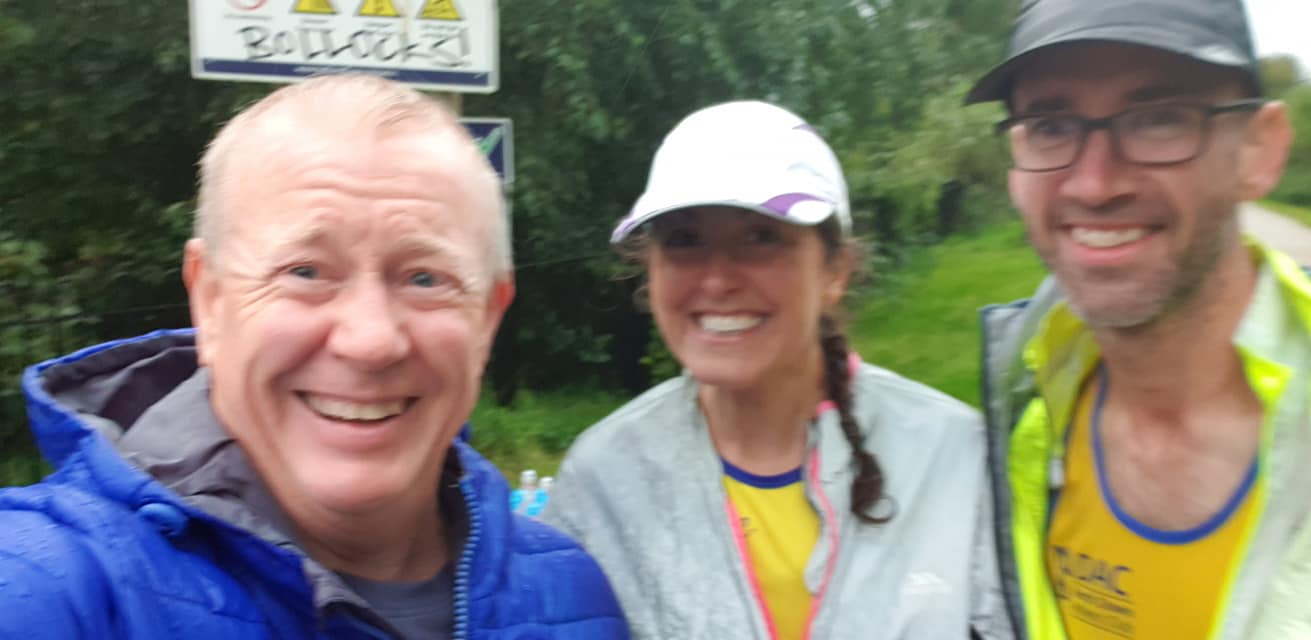 The London Marathon may have gone virtual this year, with only an elite field getting to run laps of St James Park in the capital, and 45,000 others having to plot their own route closer to home. However, it would appear that Belfast and London were meteorologically twinned on Sunday morning, both lashed with wind and rain that provided an equal test, in both cities, for club runner and professional athletes alike.
Whilst the traditional home of the event witnessed the great Eliud Kipchoge beaten for the first time since 2013, and Stephen Scullion posting the first sub 2:10 by a Northern Irish athlete, the less glamorous surrounds of Victoria Park in Belfast signalled the starting point for North Down athletes Helen Byers and Glenn Armstrong, along with husband and wife team, Cliff and Noreen McCausland.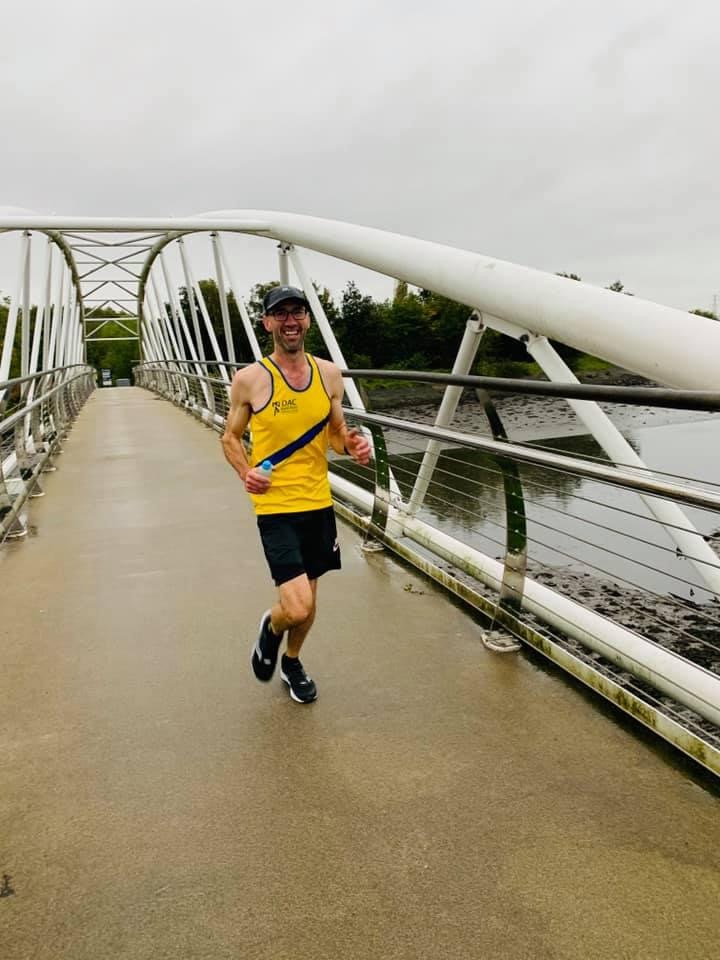 Most of the quartet set off at around the same time as Kipchoge and co, some heading off into the harbour estate, others choosing to complete laps of the park, and whilst nothing could ever recreate the iconic finishing straight in front of Buckingham Palace, the best was made of a situation in a year of non events.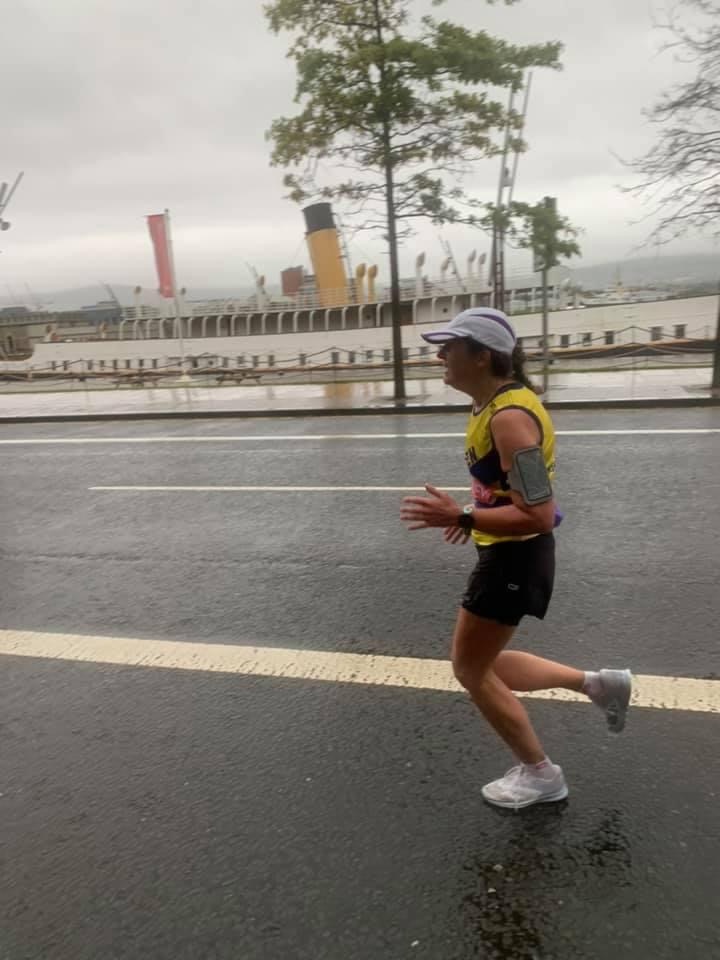 Having completed the virtual Boston marathon a few weeks previously, Helen Byers found conditions for the London event to be remarkably similar, and was first home amongst the club contingent, in an excellent self timed effort of 3:29:12. Glenn Armstrong had a hugely impressive marathon debut, completing the course in 3:43:20, while Cliff McCausland is a seasoned campaigner over 26.2 miles and comfortably ground out another sub four hour effort in a time of 3:49:22. Noreen McCausland chose the walking option, and was up at the crack of dawn to get ahead of the pack. Having previously clocked up majors in Berlin and Chicago, this may have been a slightly more low key event, but required no less effort, and after 7:47:43 on her feet, Noreen was equally deserving of the group status as proud London marathon finishers in the never to be forgotten year of 2020.