Co Down 5km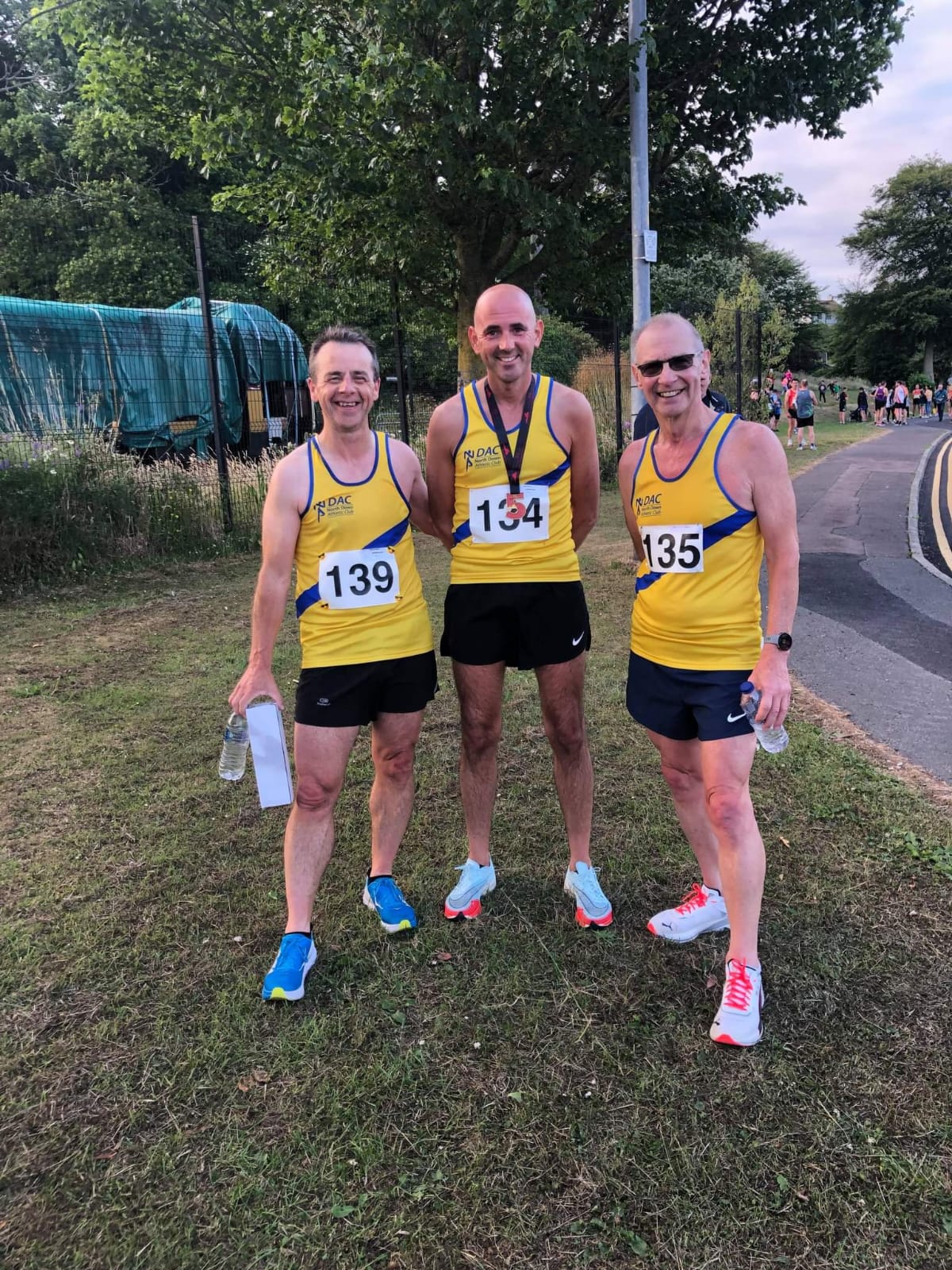 Having built steadily on a reputation as a flat and fast course, with multiple laps of a 700m loop, the Downpatrick based event acquired NI & Ulster Championship status for 2021 and provided plenty of high tempo action over the course of three races on a pleasant Friday evening.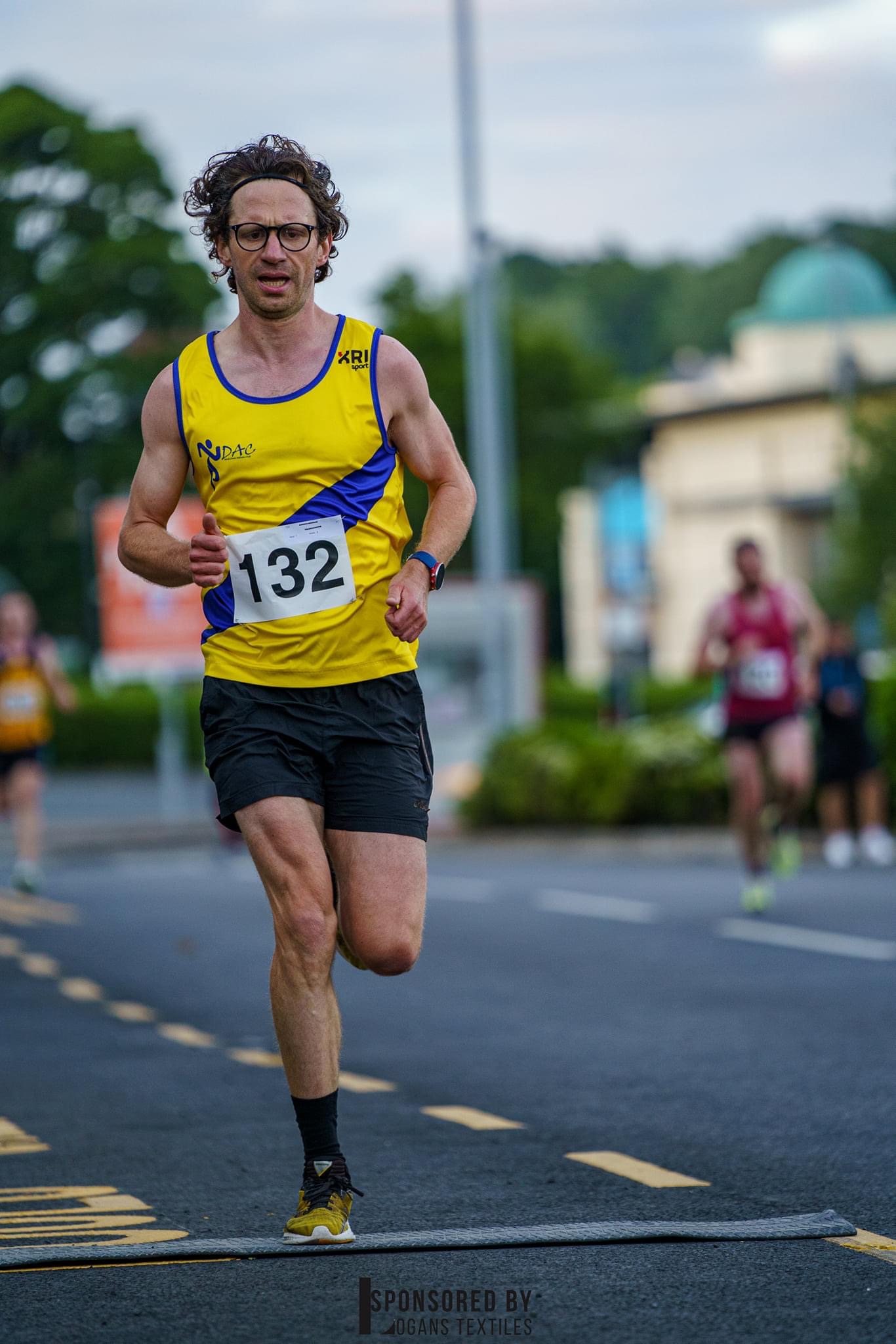 Sean McLaughlin (15:58) was fastest of the North Down vests, finding enough in reserve to dip under sixteen minutes and claim 35th overall, while Nick Irvine (17:04) was well up the field in 68th. David Massey (18:05) was 29th in race two, Philip Mulligan (18:22) continued his fine run of form with another huge PB, while Brian Geddis was also in good nick and followed up a strong showing at the Coastal 10k, with another excellent effort and a time of 20:24.
North Down Throws
The second half of the North Down AC field competition was hosted at the Bangor Sportsplex on Thursday, with many fine performances across the hammer, discus and shot putt categories.
First up for the North Down contingent was Lucy Stevenson, who placed a creditable third in the U18 discus with a best effort of 13.52m. Isaac Hammond was best of the U14s with a throw of 17.80m, followed closely by Daniel Rayner (16.05m), while Callum Spain was second in the U17s with 30.93m.
Daniel Rayner (6.56m) was in action again in the shot and was the sole representative in the U14 competition, while Lucy Stevenson chose to double up with the hammer and was second in her category with a best effort of 19.42m.
North Belfast Harriers Track Meet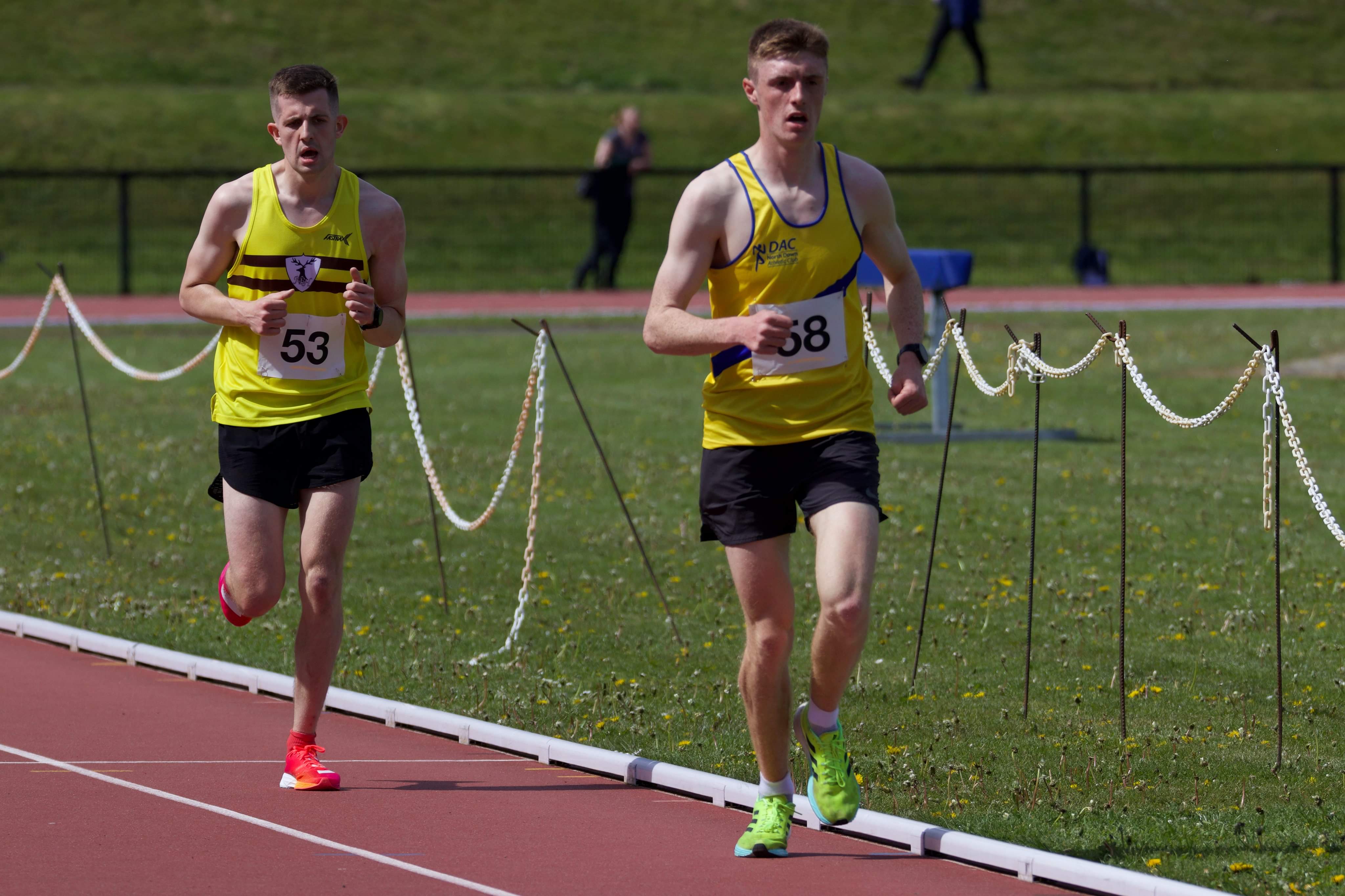 A gloriously sunny afternoon at the Mary Peters Track provided the perfect backdrop to an afternoon of high quality racing on Saturday, with events primarily targeted at middle distance athletes and several eye catching performances.
Junior athlete Lucy Cheatley (2:32.15) squeezed out a new PB, by the smallest of margins, and placed fourth in the ladies 800m 'C' race, Ryan Lynas (2:10.53) was close to his best in the opening men's event, before Mark Carberry (1:59.16) provided perhaps the North Down run of the day (and a first ever 'sub 2') whilst taking the men's 'C' race honours in a photo finish.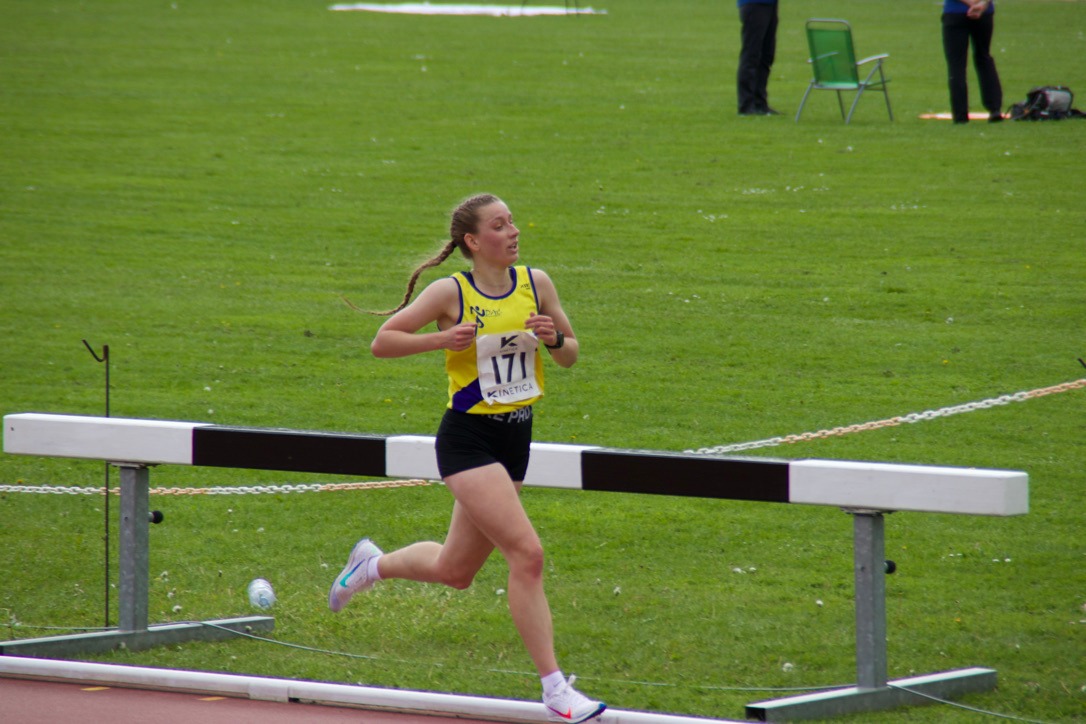 Rachel Gibson posted 2:18.42 in the ladies 'A' race, before focus switched to the 1500m, Katie Moore claiming a new PB in ladies 'B' heat in 4:47.27 (4th). Jamie McMeechan (4:27.82) ran well for 5th in 'E' race, Thomas Patterson (4:07.53) broke new ground with a significant PB in his heat, while Craig McMeechan (4:05.58) didn't have his best day, but still ran a time beyond what most of the rest of us could ever contemplate.
North Belfast Harriers – Track Results
North Down Primary School Track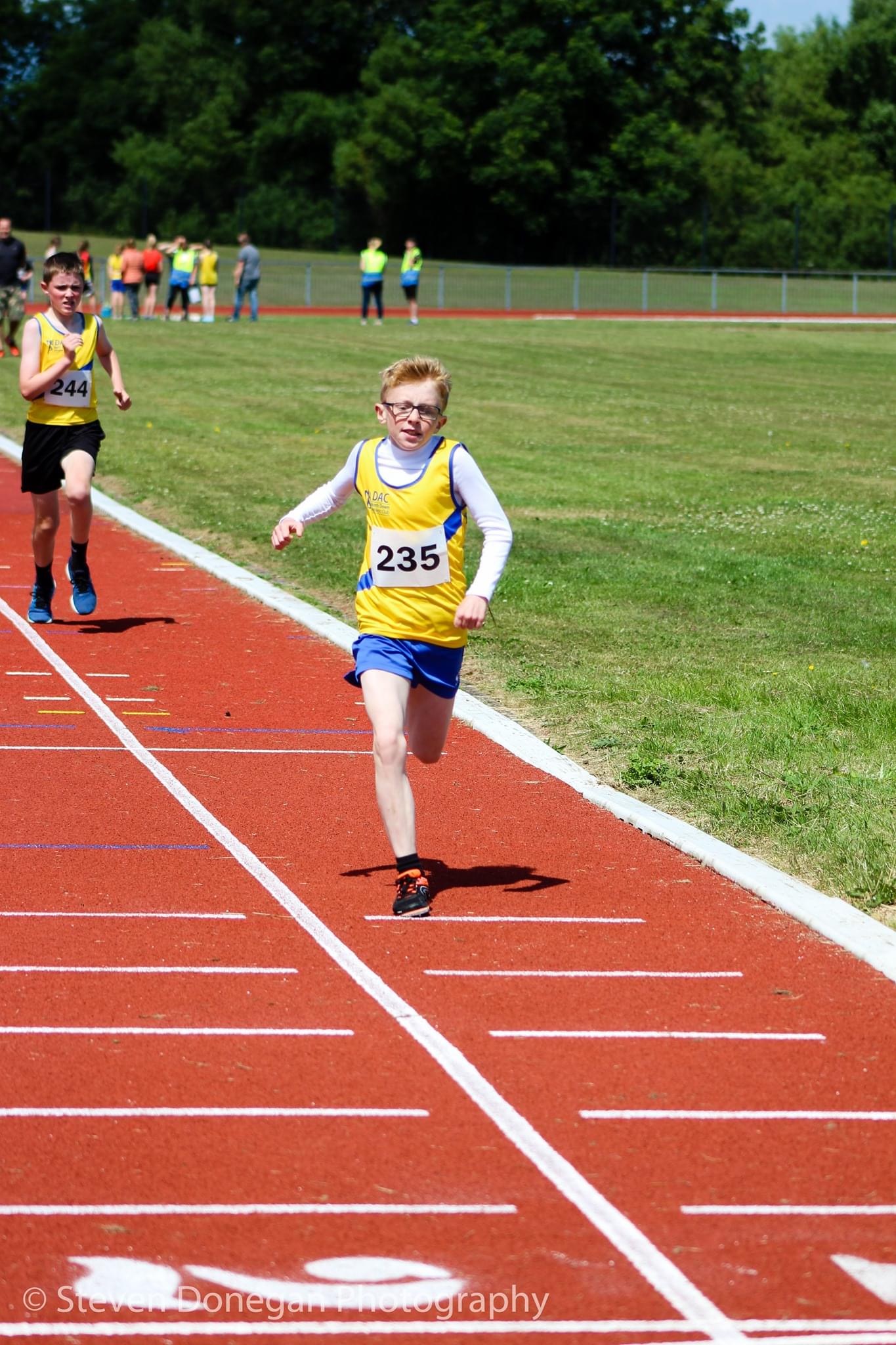 Despite having to be arranged and rearranged, the much anticipated primary school track meet proved to be well worth the wait, and provided a first taste of competitive athletics for many on Saturday, as well as much needed return to racing for some of the older kids.
Hosted at the Bangor Sportsplex in unbroken sunshine, children from around the borough and further afield had the opportunity to compete across four events, with separate categories for P5, 6 and 7. The youngest athletes got proceedings off to a flying start, North Down's Lara Cheatley taking the runner up spot over 600m in 2:19.80. Sebastian Mair (2:10) claimed bronze in the boys 600m, Sophia Chambers was also third, in the long jump, with a best effort of 2.86m, before upgrading to gold in the shot put (4.54m), followed by Annabelle Busby (3.99m/2nd).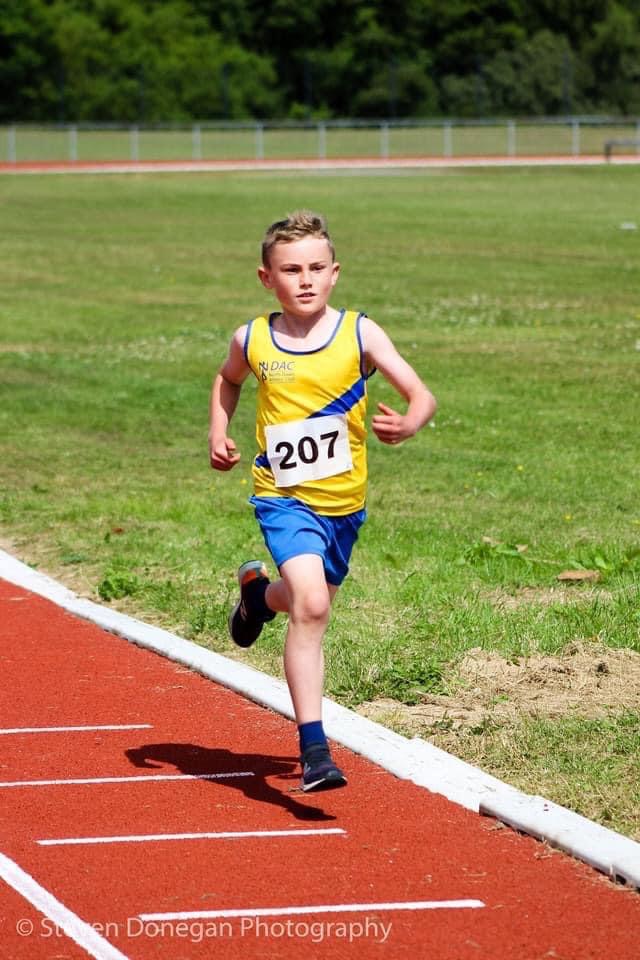 P6
Olivia Garrad (12.6 seconds) was third overall in the girls 80m event, the same position as Daniel Hawthorne (12.1) in the boys equivalent, Bailey Duncan (1:55.80) was the runaway victor in the 600m race, while Coco Smith (2:13.80) took bronze amongst the girls. Charlie Patton (3.29m) was the clear winner of the long jump competition, with Daniel Hawthorne (3.17m) taking silver, while Coco Smith (3.06m) claimed the gold for the girls, and Olivia Garrad the runners up spot, after a best effort of 3.01m. Garrad then proceeded to complete a full house of medals with a gold medal throw of 4.97m in the closing shot put event.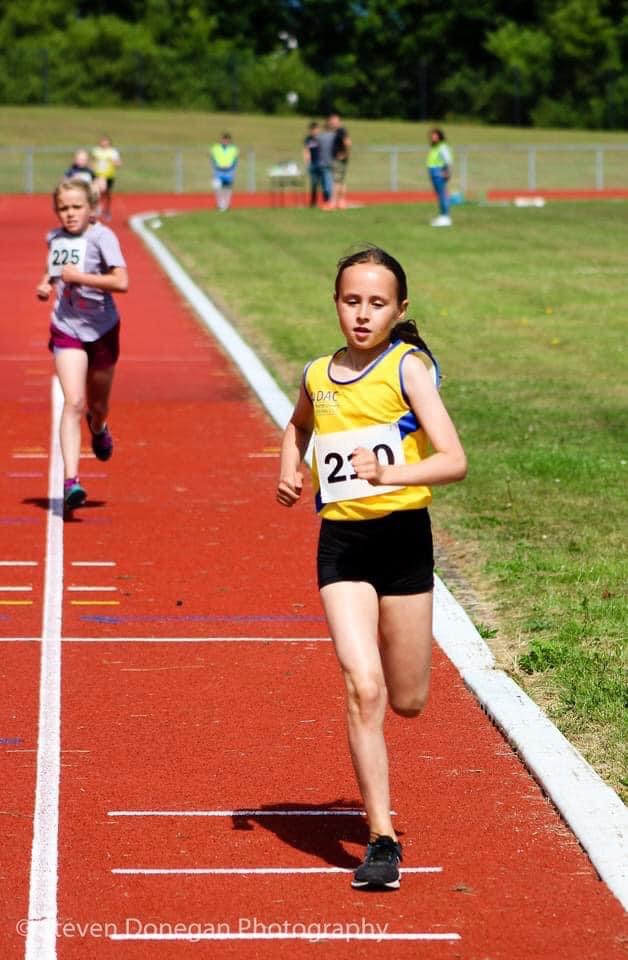 P7
Ruby Toland (11.9 secs) was third overall in the 80m races, while Ethan Constable (1:51.40) took the honours in the 600m, followed by Alex Downey in 1:53.40 (2nd). Constable also took the long jump title with a best effort of 3.88m, while Caoimhe Fenlon was first amongst the girls with a winning leap of 3.74m. Alex Downey (5.94m) claimed bronze in the shot put competition, before Caoimhe Fenlon made it a golden double with an excellent effort of 7.32m, the furthest across all shot put heats.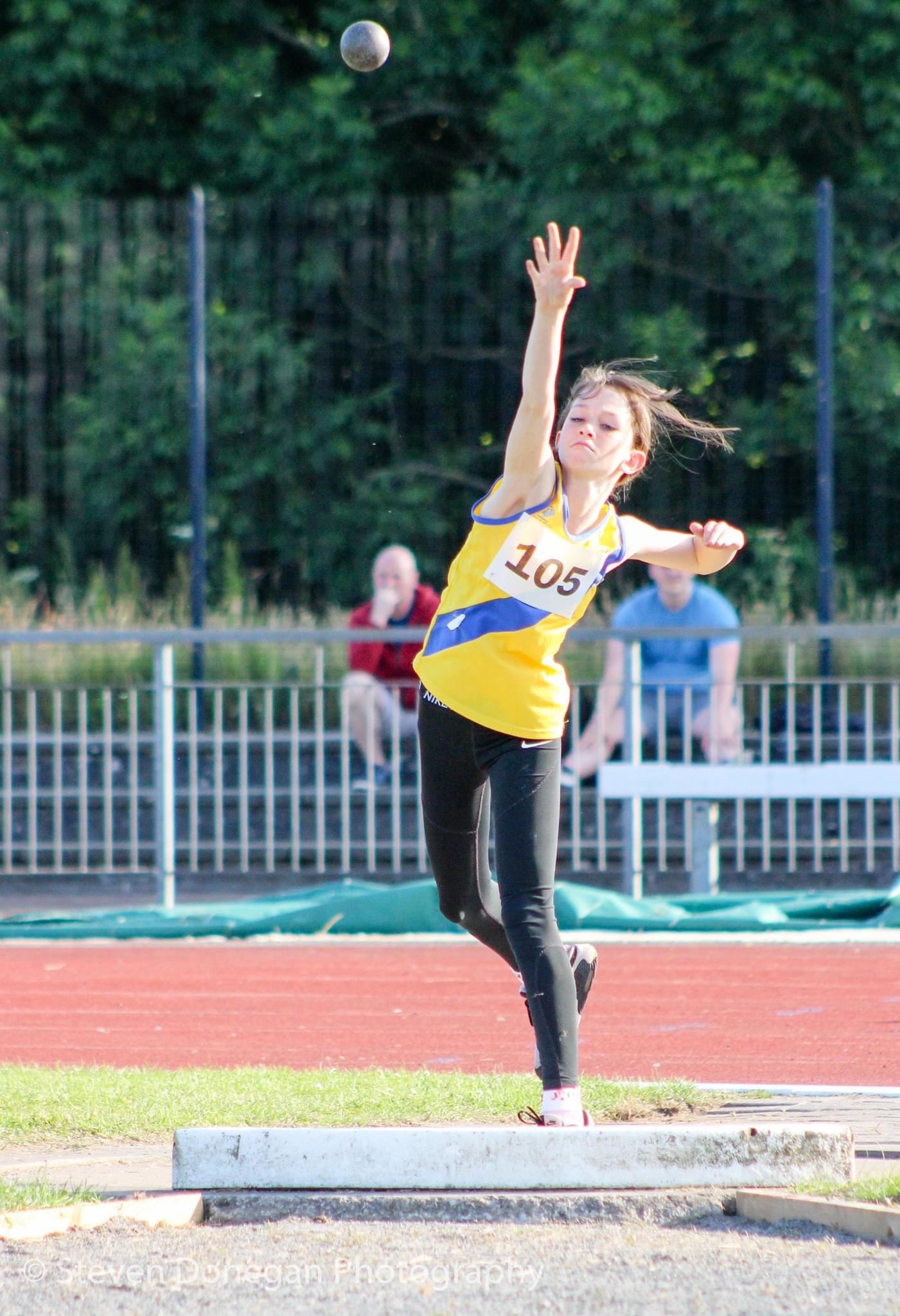 * Full results to follow
Pinnacle Ridge Extreme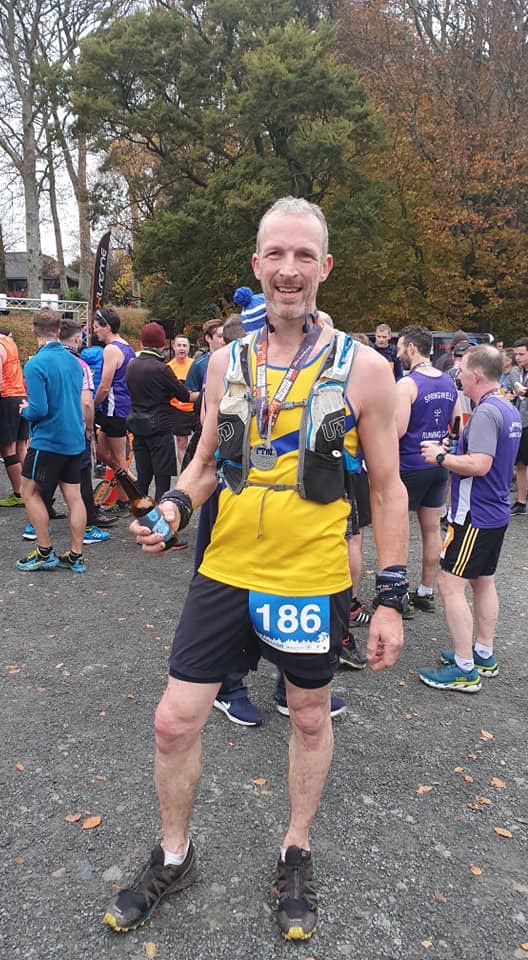 Congratulations to Robert Eadie who took on 28km of Lake District sky trails over the weekend and conquered almost 3000m of ascent in what organisers described as 'a really technical hands on rock experience'. Pre entries were vetted to ensure competitors had previously demonstrated the rock climbing experience required to weave their way around Helvellyn Massif, and an extra layer of difficulty was added by the weather conditions on the day, which varied between sweltering sun and thunder showers, but the big North Down man was not to be deterred and glided around the course in a time of 6:24:25 and an excellent 24th overall.