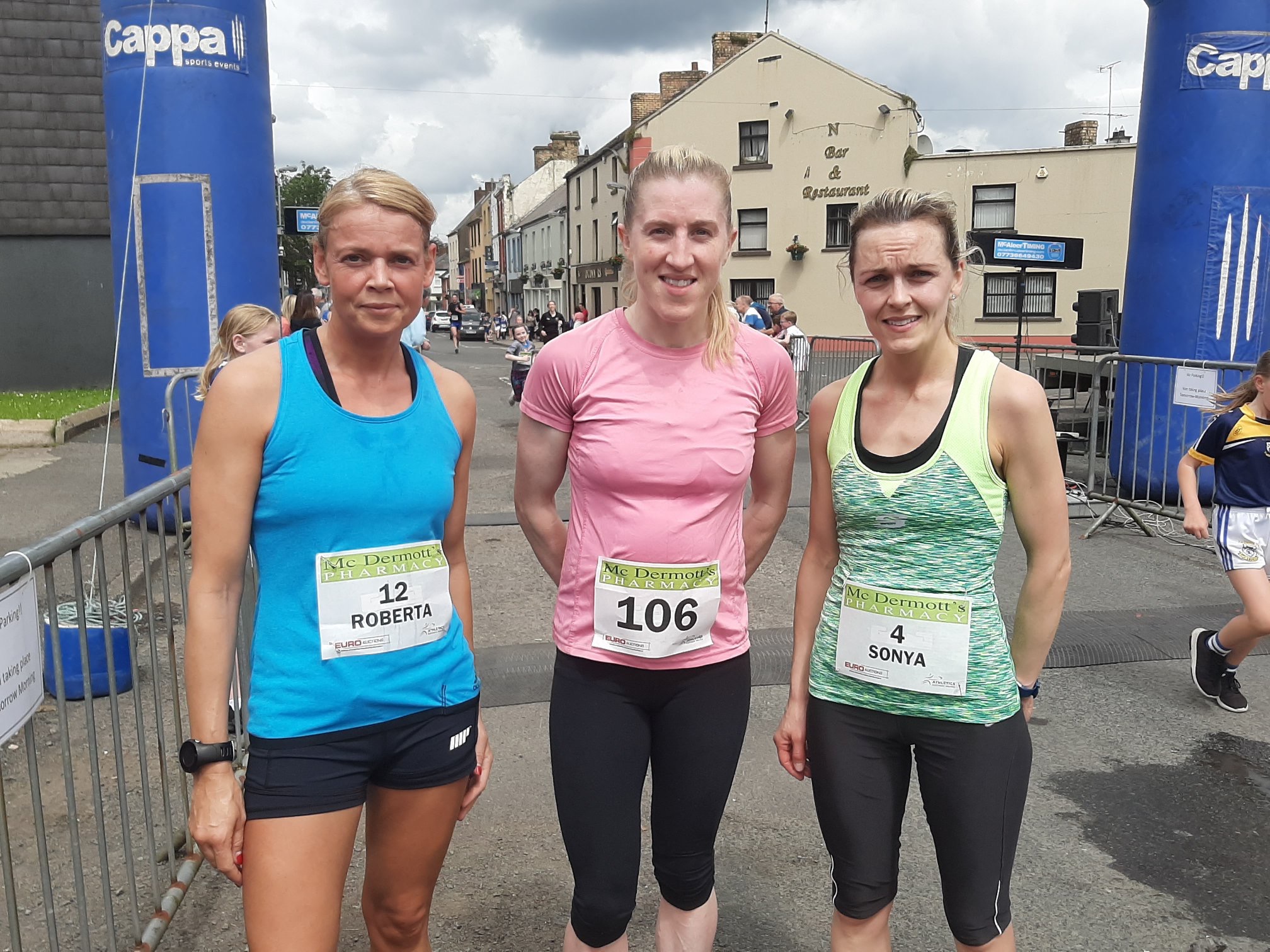 Dromore 10k
Roberta Dornan claimed another podium finish at the recent Dromore 10k, second lady across the line in a time of 44:44 which was good enough for 12th overall in the hot and humid conditions.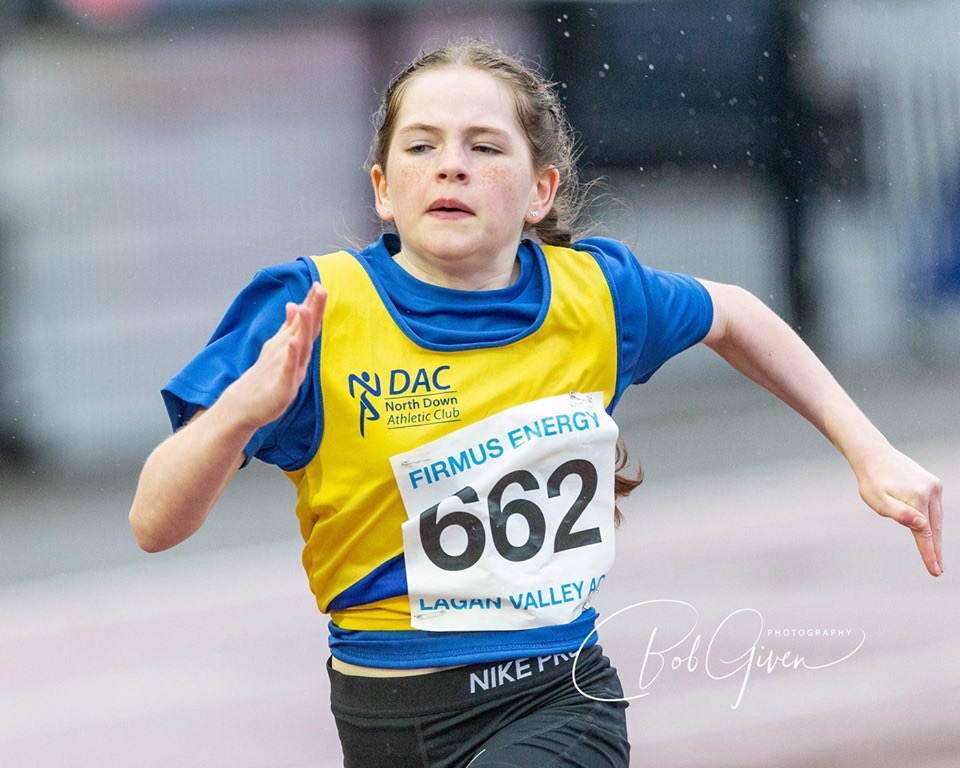 Firmus Fab 5 – Meet 4
On Thursday evening the fourth round of the Firmus Fab 5 was hosted by the Mary Peters Track, with a number of fine performances from club members. In the U13 girls 70m hurdles Hollie McGuigan (12.23) took 2nd, with Kate Fenlon 3rd in 13.16. Daisey McGuigan was runner up in the U11 girls 100M in a time of 15.57, with Cara McCurley 5th in 17.43 and Caoimhe Fenlon (17.49) also 5th in a separate heat. Jayden Booth claimed victory in the U13 boys 100m in 13.08, as did Lucy Kerr (13:13) in the U15 girls race, whilst Morgan Wilson (14.92) was 6th in her heat for the same age group, and Rory Fulton (12.66) 2nd in the boys U15 100m.
Jayden Booth completed a track double, winning the U13 boys 800m in 2:26.65, whilst Lauren Cheatley clocked 3:05.71 over the same distance in the U13 girls category. Jack Bradshaw claimed a new Pb whilst posting 9:43 for the 3000m.
In the field events there was a win for Caoimhe Fenlon (5.83m) in the U11 girls shot, with Cara McCurley 7th in 3.94m, and a trio of golds in the javelin for Kate Fenlon (30.16m) U13 girls, Morgan Wilson (23.16m) U15 girls, and Rose McGreevy (15.48m) U17 girls.
British Milers
In scorching heat at the British Milers Watford meet Jessica Craig ran a seasons best time of 9:54 in the ladies 3000m, whilst on the other side of London, Rio Catney clocked an impressive 2:33 for the 800m at Tooting.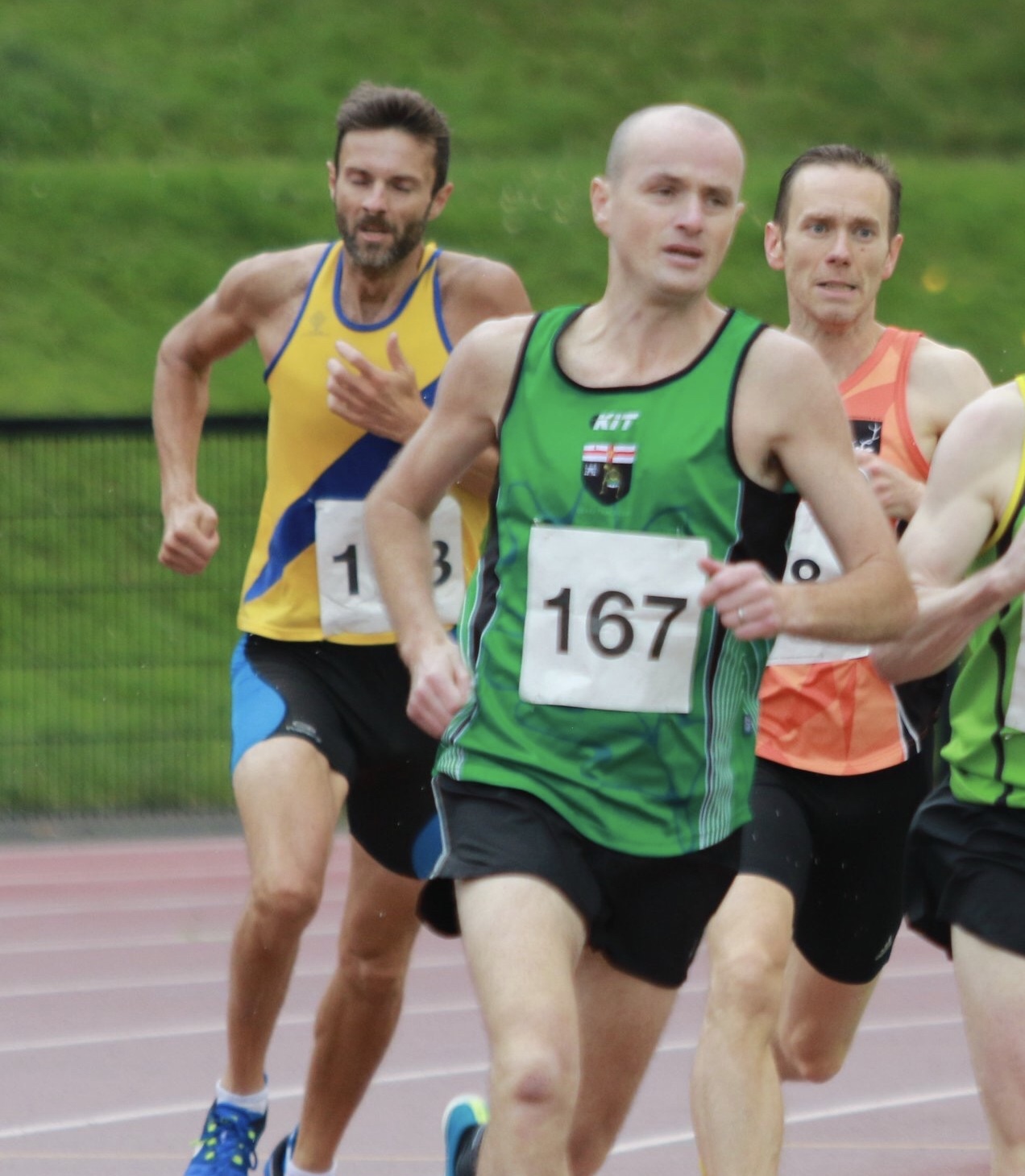 NI Masters Athletics
Despite taking only three athletes to the NI Masters event in Belfast, the North Down contingent all claimed a medal of some variety, on a day when morning showers gave way to much more pleasant conditions in the afternoon.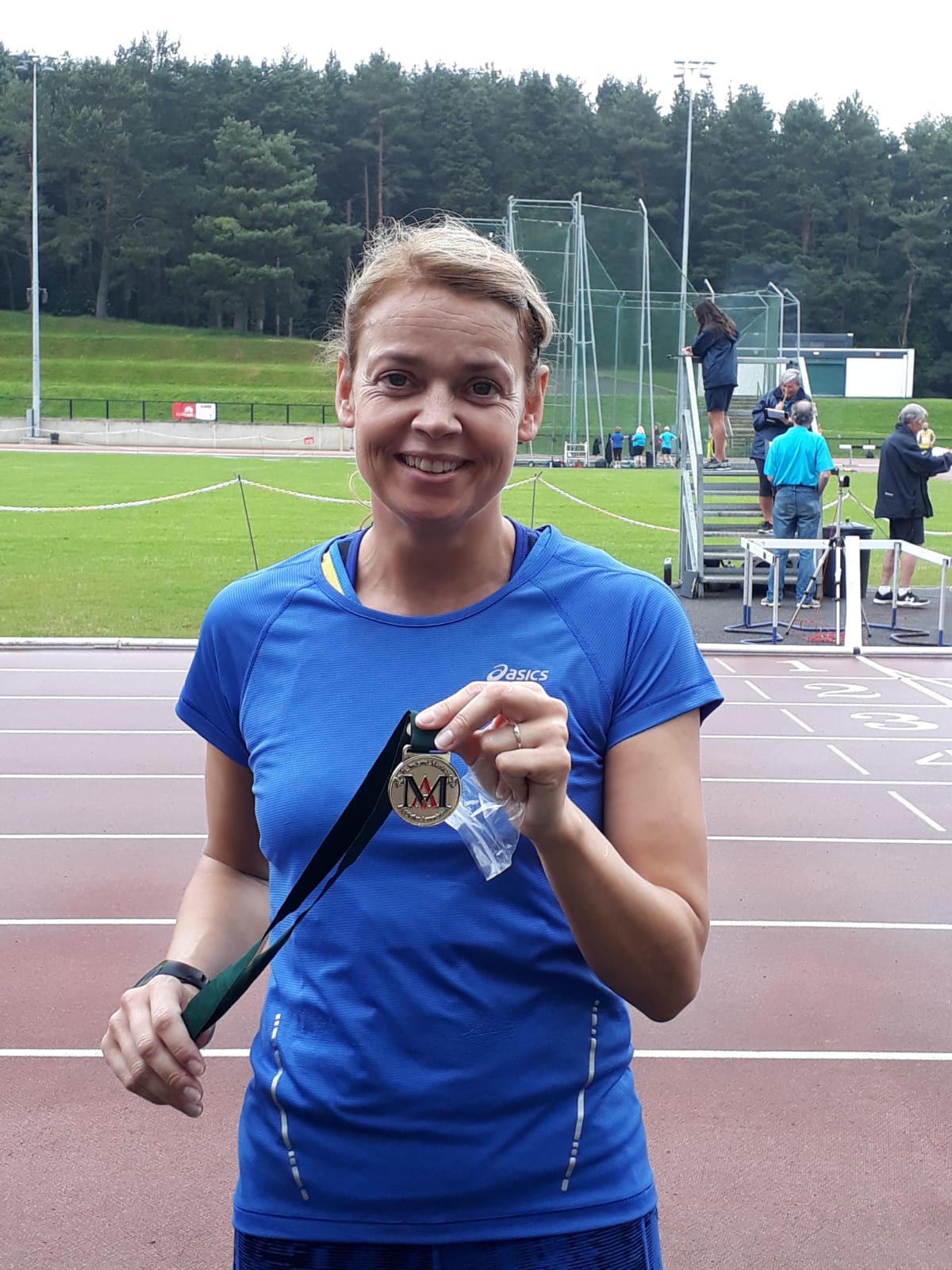 Roberta Dornan bagged a silver in age category with a time of 70.14 in the 400m, before upgrading to gold in the 800m after a run of 2:37.41. Nick Irvine claimed an age category gold in the 800m with a time of 2:08.99, whilst Francis Marsh (2:14.66) followed suit in his race, before adding a silver in the 400m (61.47) just for good measure.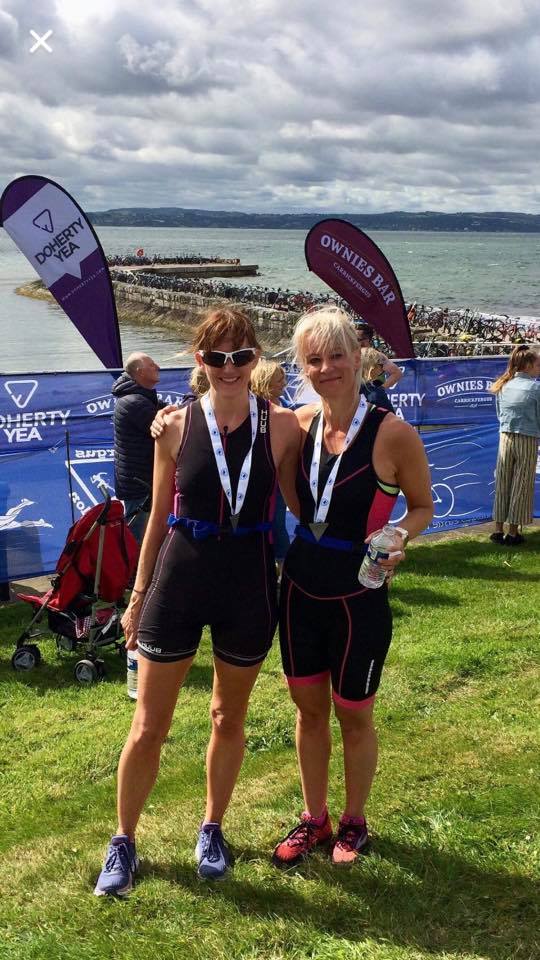 Carrick Triathlon
Congratulations to a couple of our recent marathoners who decided to try their hand at something completely different on Sunday. Competing in their first triathlon, Melanie Patton and Jane Stevenson covered the 250m swim 20k cycle and 3k run in 1:21:16 and 1:22:01 to finish 29th and 31st respectively.
Bauhaus Junior Gala, Mannheim
It wasn't just the temperatures across Europe that were scorching at the weekend, as there were also a number of sizzling performances on the track in Mannheim at the annual Bauhaus Junior Gala where Aaron Sexton & Rachel McCann were part of a small Irish Junior team that made the trip to south-west Germany to compete against athletes from across Europe.
Rachel McCann was one of several athletes who were primarily there as part of a relay squad, however, she did get to run in Heat 1 of the 400m on Saturday and was rewarded with a good win and a new pb of 56.08s to place her 11th overall in the seeded heats. It will surely only be a matter of time before she breaks the 56sec barrier. This was followed on Sunday by the 4x400m relay in which she ran the anchor leg and brought the team home in second place and a new Irish Junior record of 3:44.33.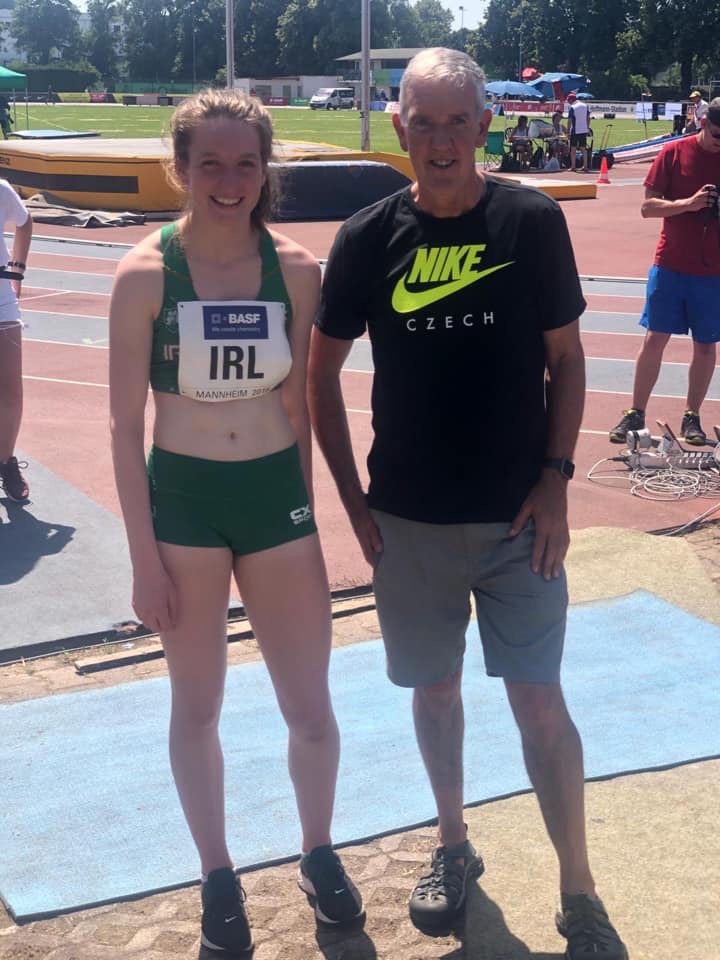 Aaron Sexton ran a storming second leg in a hastily re-shuffled 4x100m team that finished second to GB in 40.40s, the second fastest ever time by an Irish Junior team. On Sunday, he won the fifth and final race of the seeded 200m heats in an impressive 20.79s but was pipped by just 0.03sec for first overall by GB's Joe Ferguson who took half a second off his pb in heat three.