Greencastle 5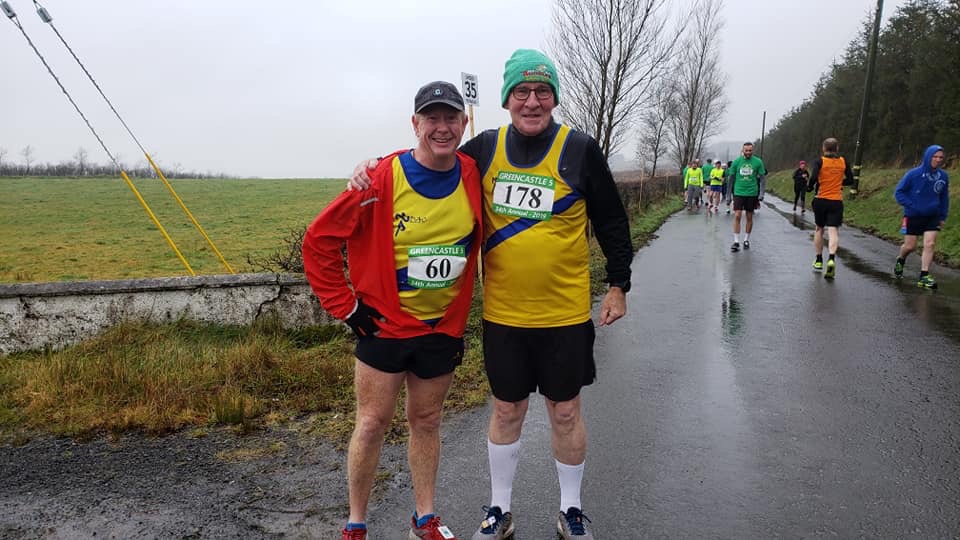 Greencastle, County Tyrone was again the host for the 35th edition of the popular Boxing Day road race, on a route reported to be 'completely flat, apart from the big hill'. In excess of 750 athletes toed the line, looking to burn off the Christmas turkey, and despite conditions being wet and windy, there was still plenty of support in the start/finish area and a warm welcome at the local community hall for post race refreshments.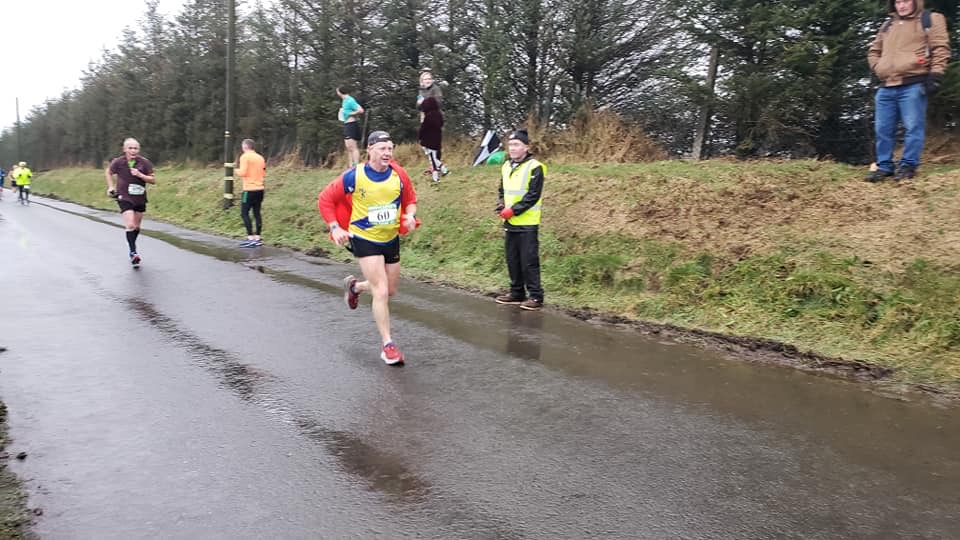 North Down AC was represented by two of its finest in Cliff McCausland and Pat O'Driscoll, both of whom benefitted from a unique timing system, allowing participants to see their splits for each of the five miles. Cliff set off at a conservative 8:10 for the first mile, pushing on to 7:22 for the second, and 8:10 for the third. As with all participants, the big hill slowed his progress to 9:57 in the fourth, before a quick recovery and a rapid descent of 7:29 in the last, saw him make up a number of places and finish in a more than respectable 41:58 and 369th.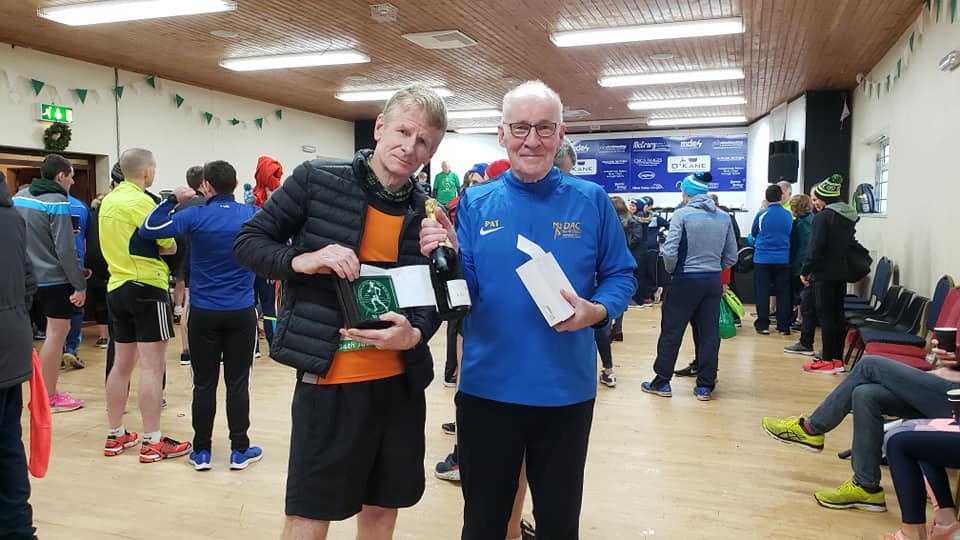 Pat also paced himself well, with a 9:50 opener, followed by a pick up of 9:21, before the tough climb slowed progress to 11:00 across halfway and 12:45 in the fourth. A gutsy final mile of 9:55 allowed the North Down veteran to move up several places, narrowing the gap to the 3rd M70 in front of him, from 20 seconds at the start of the last mile, to claim the last spot on the age group podium in the closing stages of the race.

Castlewellan Christmas Cracker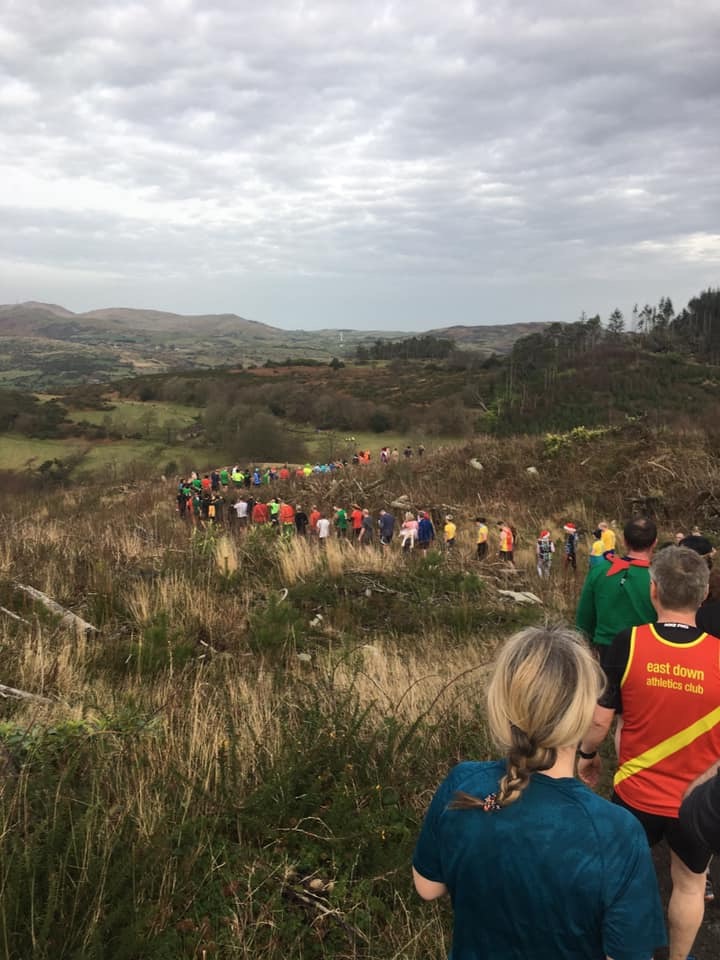 Undoubtedly one of the highlights of the whole year, never mind the festive season, Newcastle AC welcomed a sell out field of 750 teams to Castlewellan on Saturday, for almost nine miles of road, trail and mucky mayhem.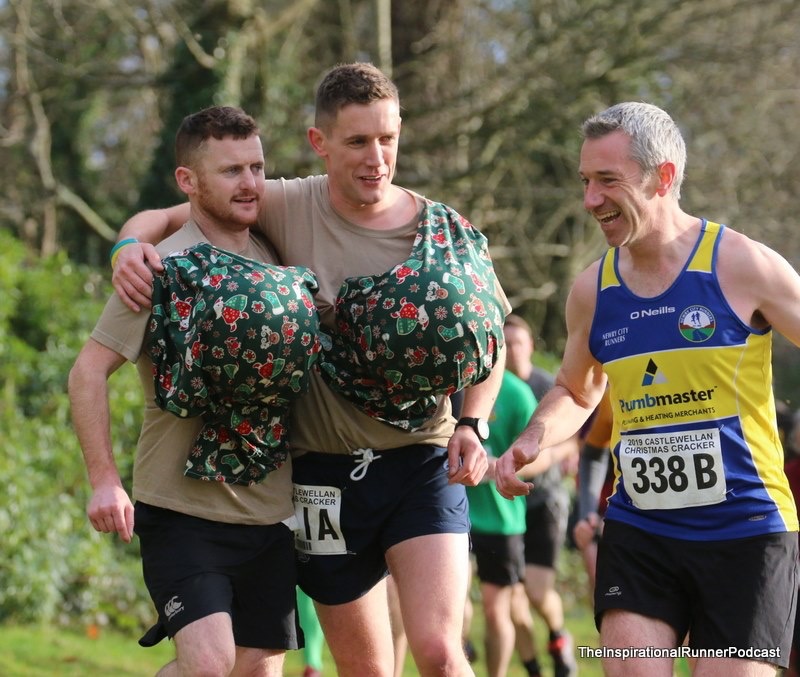 An event requiring teams of two athletes to cross the finish line together, there was something for everyone, with a tough course providing a true test for the racing snakes, and a carnival atmosphere encouraging the more social runner to dust off the fancy dress costumes and enjoy a grand day out.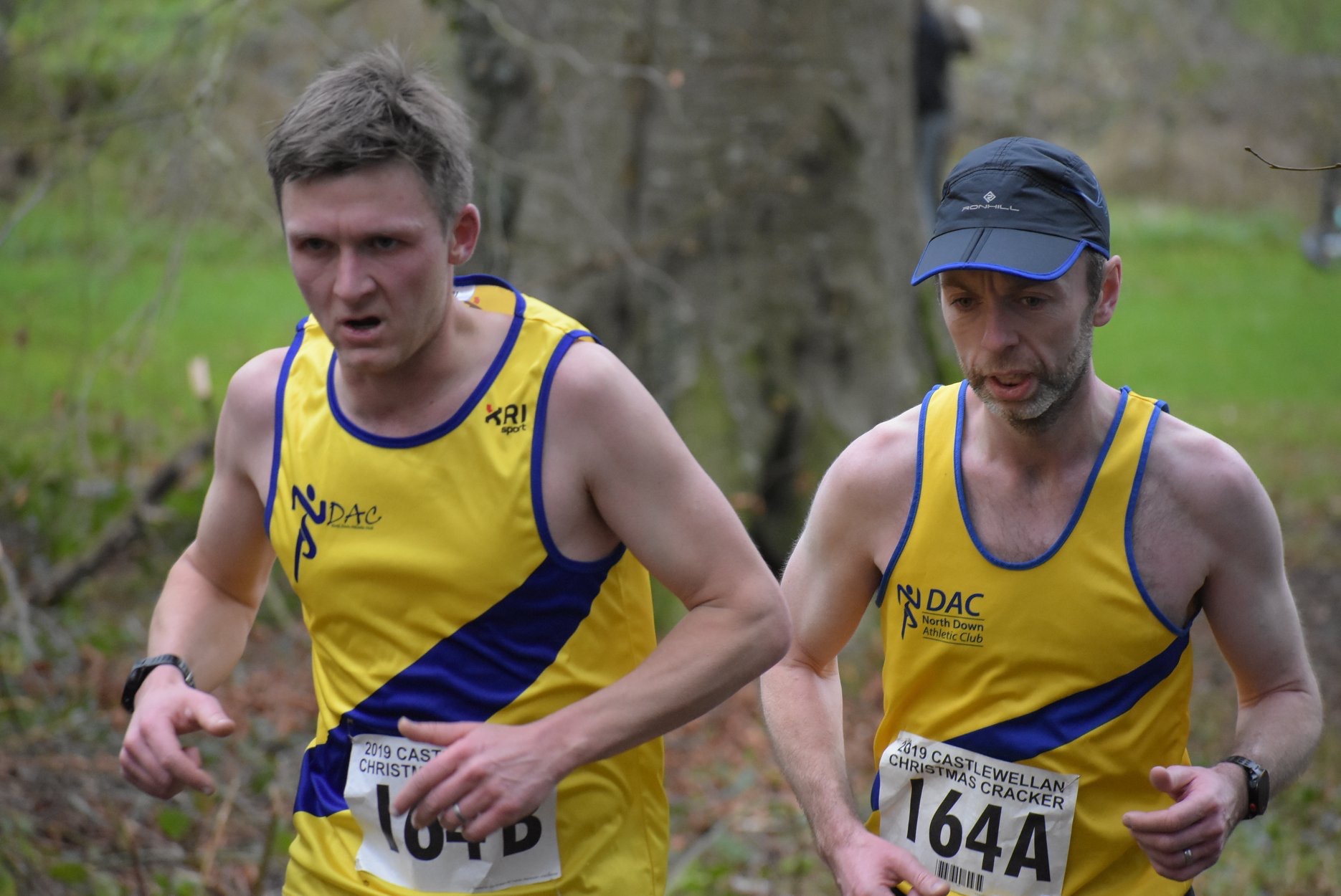 North Down was well represented in both groups, with the dynamic duo of Steven Donegan and Alasdair Mair leading the club representation in 1:07:43, and a fantastic 33rd overall. A few minutes behind, there was a battle royale, with the team of Kevin Mulligan and Robert Eadie just edging Colin Walker and Ben Caughers for 62nd place, whilst Frankie Rea and Les Wilkinson finished 69th, but more importantly took a tremendous age category victory (for the fourth year in a row!).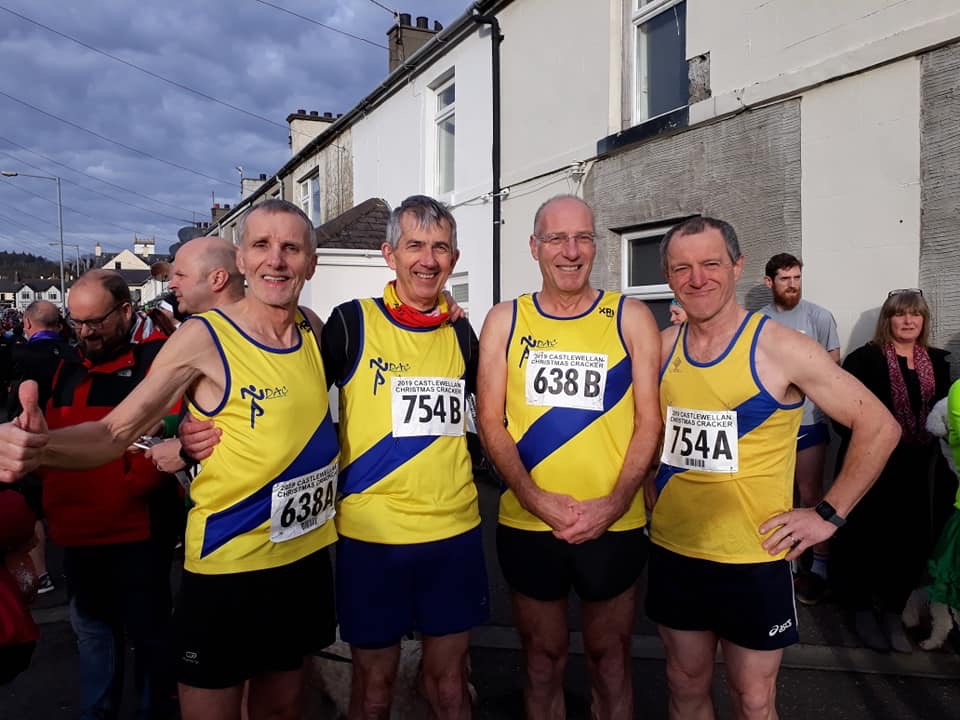 The Massey cousins, Alan and David, were well up the field in 84th, whilst Steve Wise and Gerry O'Boyle claimed 114th overall, and were 3rd in the men's 120 and over category. Claire Scott and James Lemon placed 193rd, Ange Perrott's team finished 241st with Johnny McGrath's not far behind in 248th.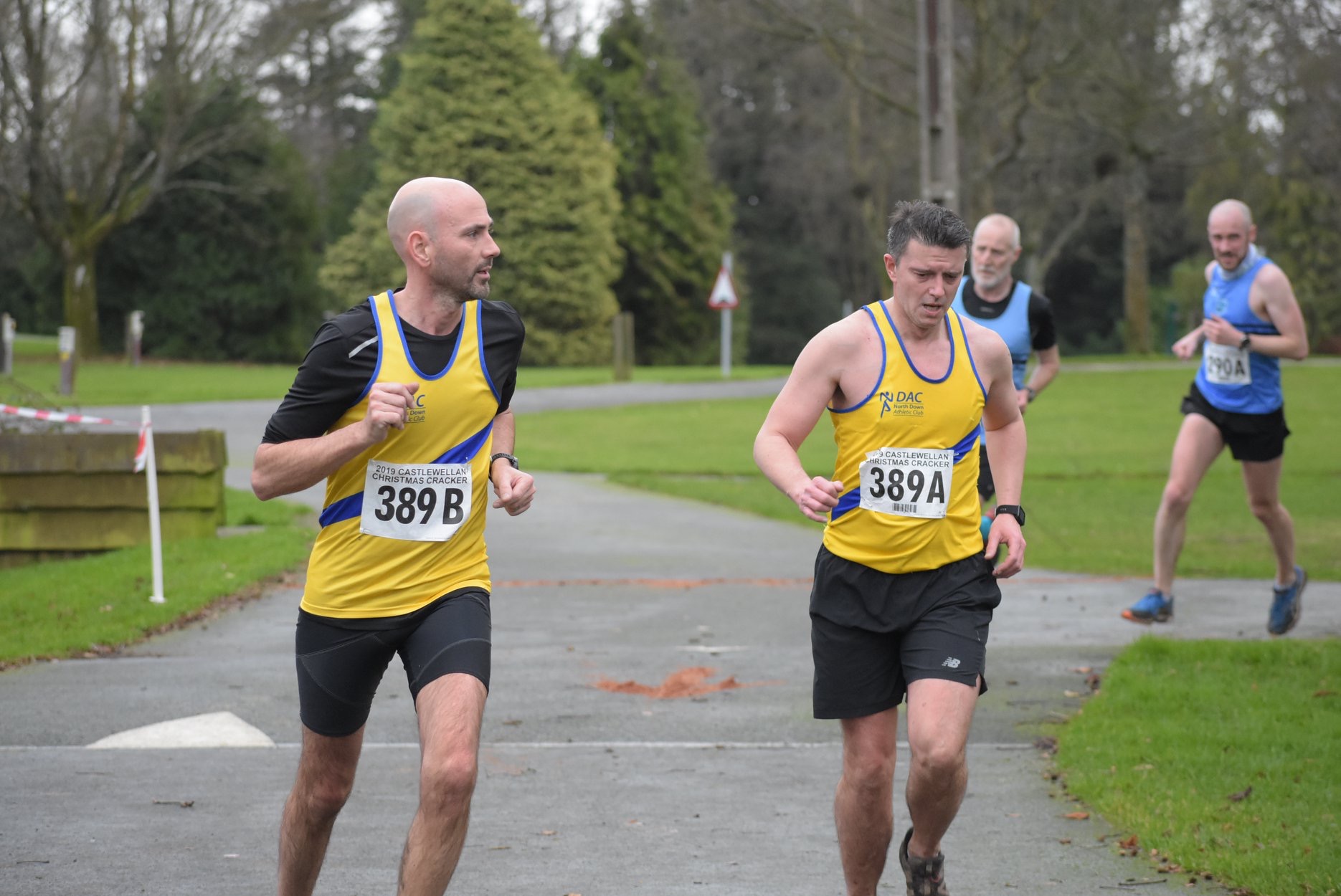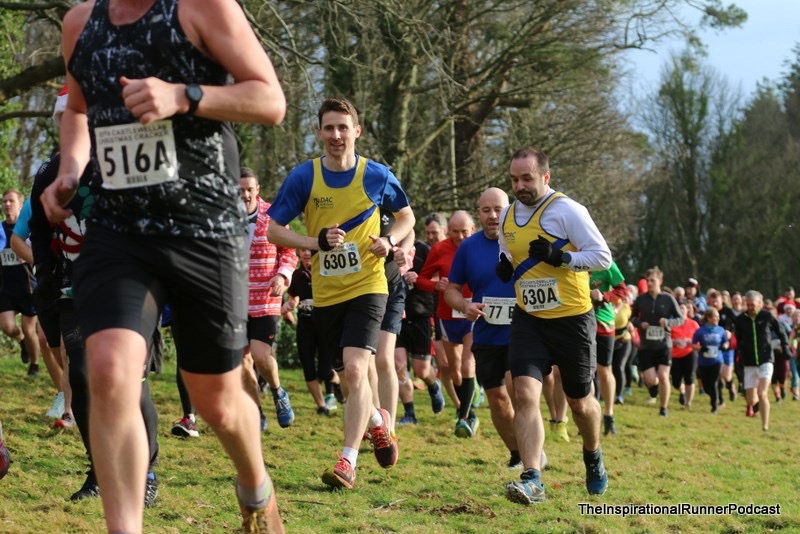 Aodhan Quinn and Tom Agnew followed in 262nd, Glenn Armstrong and Helen Byers brought a bit of 'elf power' to their team and were rewarded with 267th, while June McMinn's team finished 289th. After the Christmas Day parkrun cancellation, Richard Garrad's elf hat finally got an outing, and inspired his team mate, Susan Spence, to 328th overall, while Neil Dickson's team placed 387th, Joanne Kelly's was 403rd and Andrew Muir's 466th.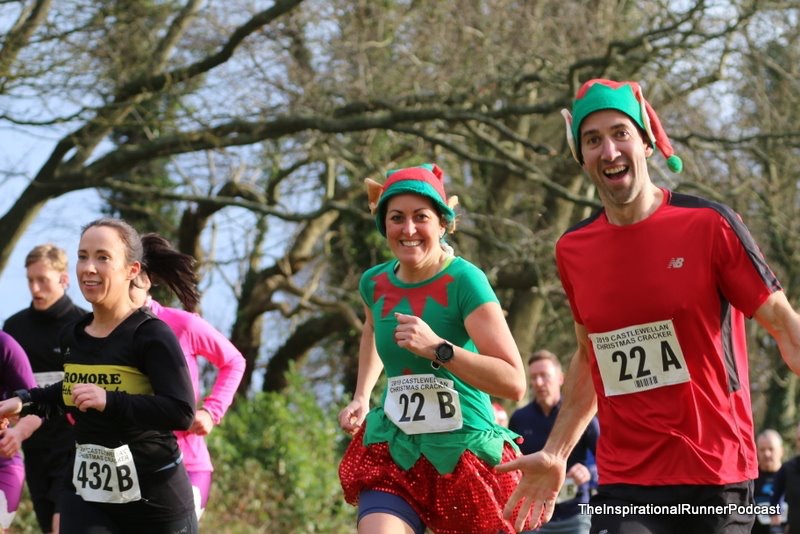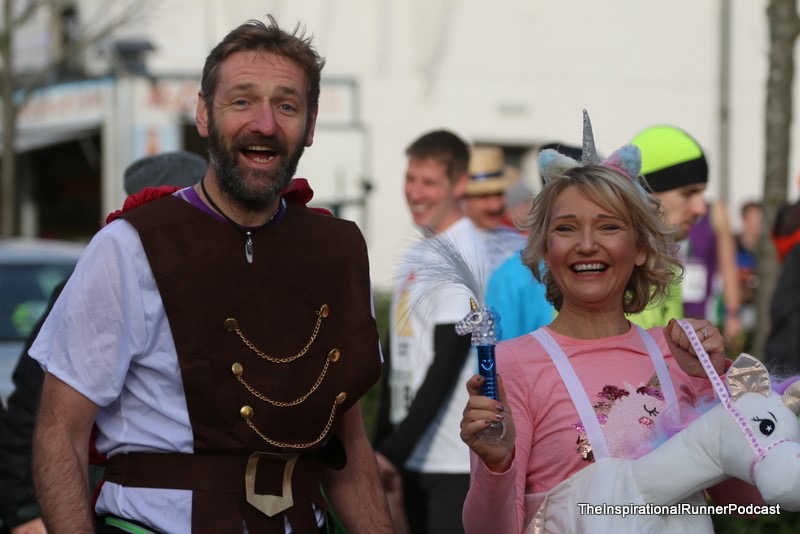 Gordon Matchett and Caroline Crothers showed that the North Down Dippers are just as efficient on land as in water finishing 491st, Ian McCreary's team placed 528th, Marcelo Gallardo's was 564th, while Heather Matchett and Glenn Frazer combined for 583rd and the Halls, Mick and Sandra placed 590th. It's possible that Pat O'Driscoll may take a rest day at some point over the holiday season, but accompanied by his son, he continued his recent prolific record, placing 616th and rounding out club participation in 2:02:12.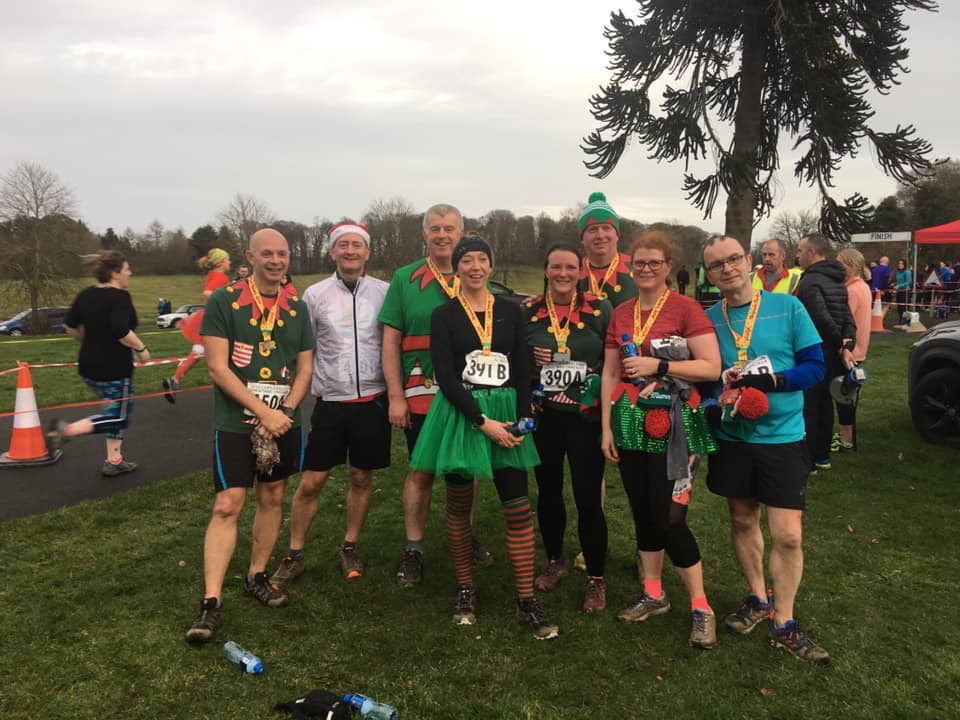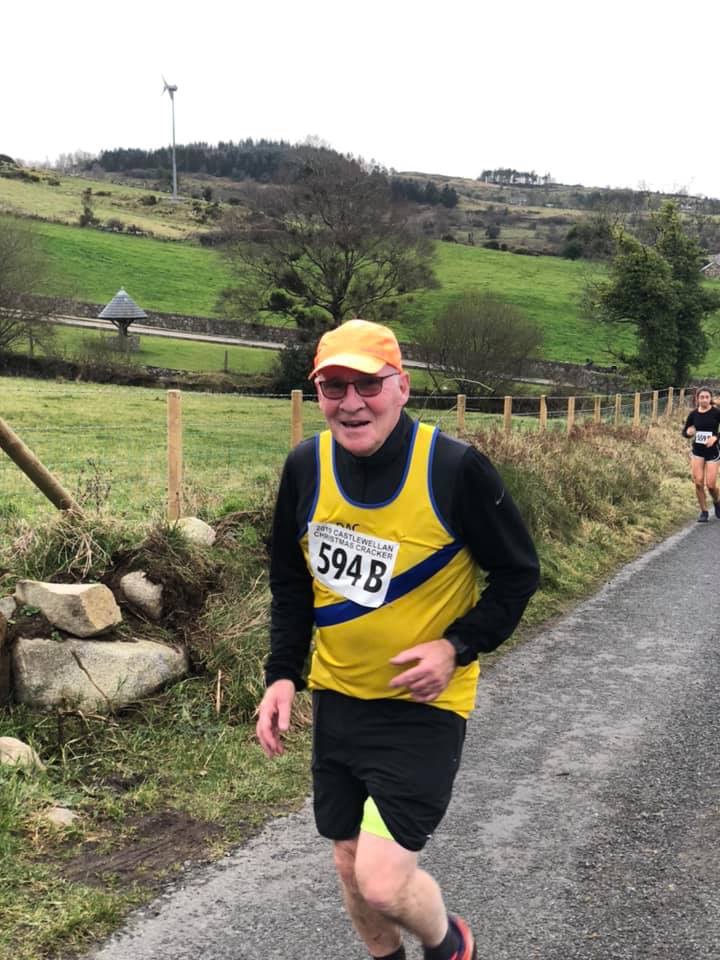 Castlewellan Christmas Cracker – Results
Photo Credits – Robbie Marsh, Greg McClure and Brian Cunningham