After a couple of mud encrusted weekends on the cross country circuit, the spikes were given another week to dry out as local running enthusiasts turned their attention to the 38th Seeley Cup 10k on Saturday, hosted as ever, in the vicinity of Ormeau Park by Willowfield Harriers AC.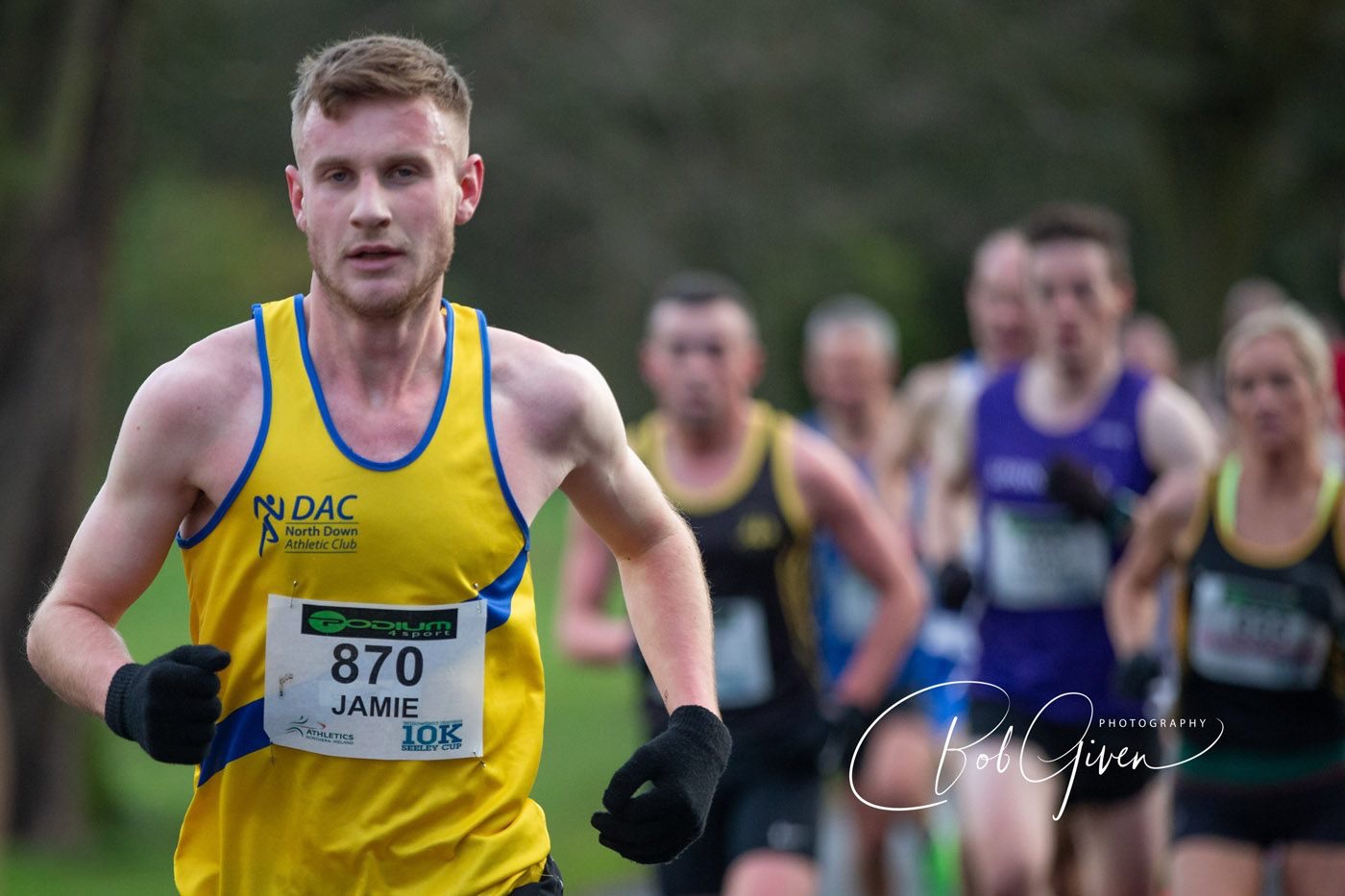 With a capacity field of nearly 1000 athletes, perfect running conditions and a host of top names on the entry list, anticipation levels were high for a great afternoon of road racing, and in the end no one was disappointed, Ben Branagh taking the win in 30:25 after a scorching second half of 14:59, one of six men to break 31 minutes on the day. Just outside that barrier, but in a fabulous new best of 31:15, North Down's Craig McMeechan took 45 seconds out of his previous time to finish 10th amongst a high calibre field, whilst the equally impressive Jamie McMeechan was rewarded for an aggressive first 5k, shaving a full minute off his previous best to clock 34:13 for 65th place.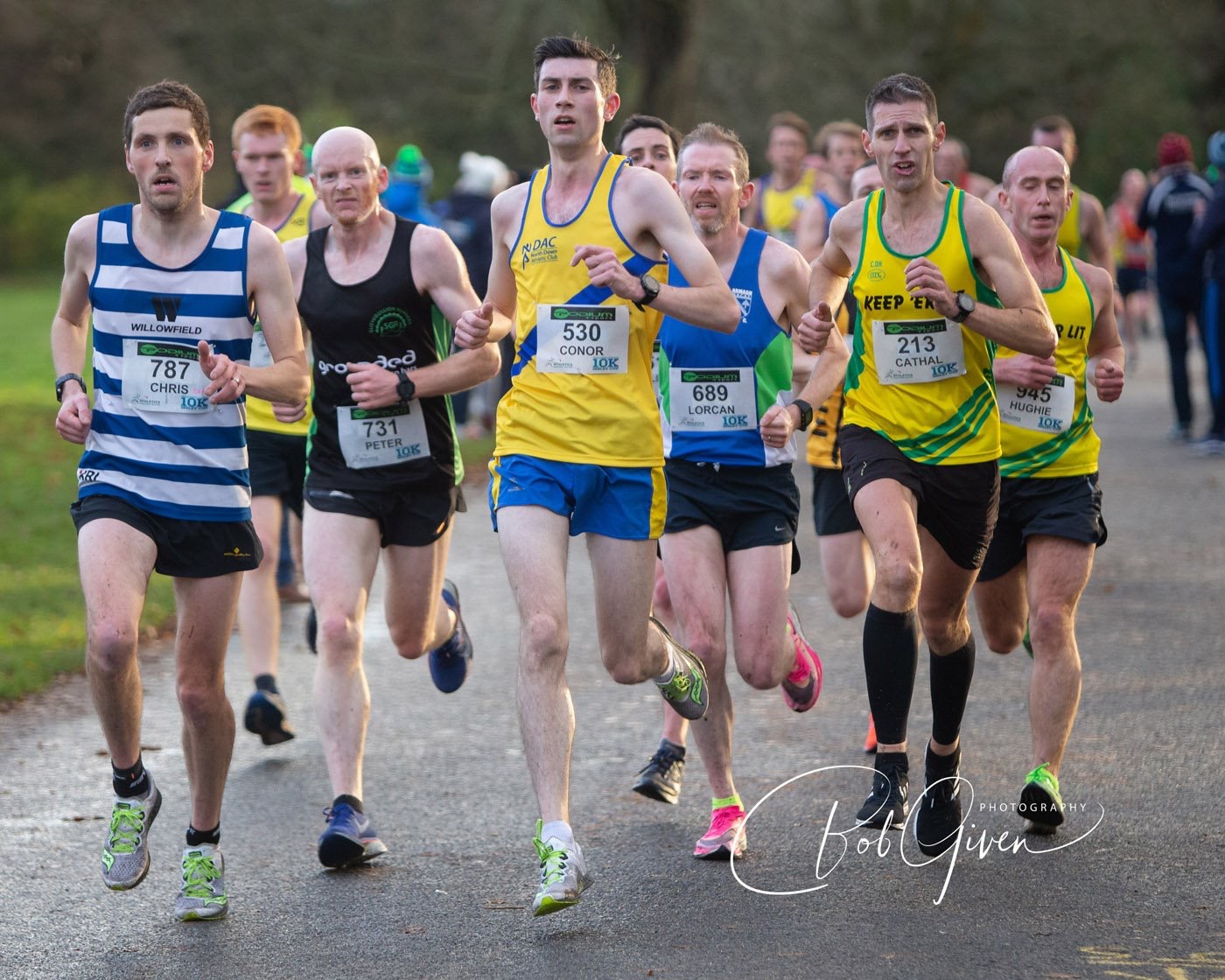 On a day when many cashed in on their recent training gains, Conor O'Boyle (35:07) was the next to set a new benchmark, and while Jessica Craig (35:11) didn't PB on this occasion, she did manage to grab a well deserved spot on the ladies podium behind the Letterkenny pair of Ann-Marie McGlynn (33:48) and Nakita Burke (34:32).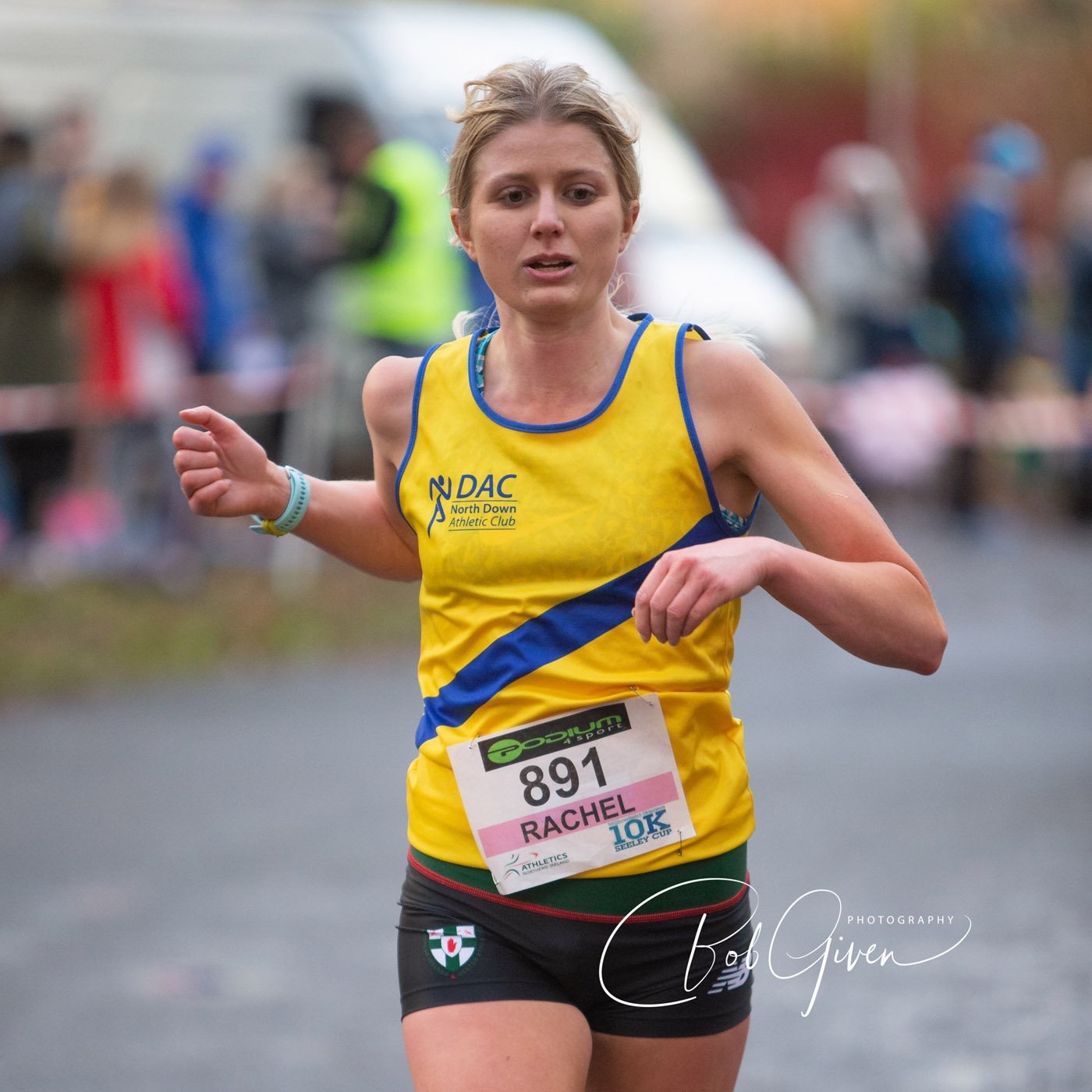 Rachel Gibson (35:41) just missed out on a medal but had the consolation of a new PB, to add to an already outstanding season, whilst Jack Logan (35:40) was pipped to the line by his club colleage, but managed to take a huge chunk out of his previous best and claim a slightly faster chip time. Nick Irvine continued the cavalcade of PB's clocking 36:14, with Mark Weir (36:46) and Ben Caughers (36:58) not too far behind. David Massey signalled a return to his very best form with a time of 37:41, whilst Eamonn O'Reilly ran a typically strong second half to finish in 38:00. Jodi Smith (38:42) provided the all important 'third to score' which secured the ladies team title, whilst Fiona McQuillan ran a beautifully even paced effort to claim a first sub 40 in 39:09.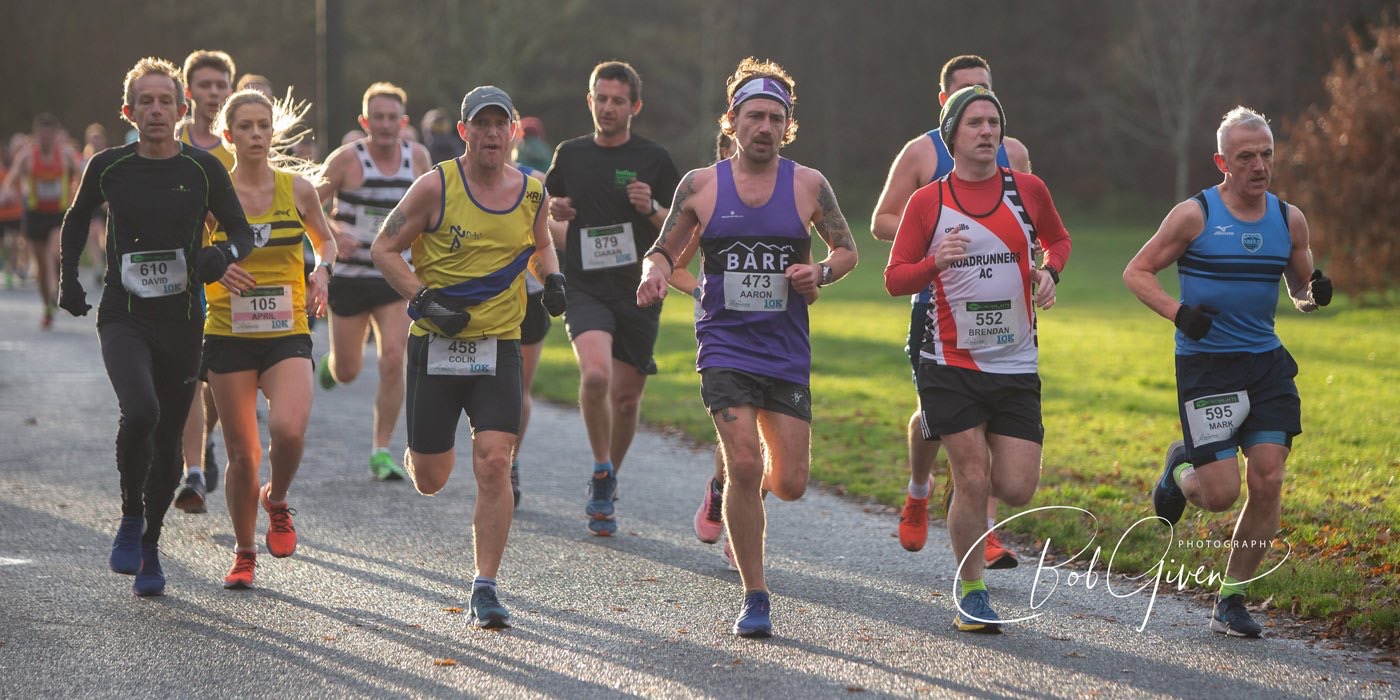 Alasdair Mair (39:20) was well under the 40 minute barrier, as was Colin Walker (39:41), a strong second half ensuring a return to the 'Sub 40 Club' after an absence of nearly two years. Membership of this exclusive group will be Clair Quigley's next target after a PB of 40:40, while Cameron Jenkins posted 41:03 and Terry Eakin a superb new Irish M70 record of 41:05.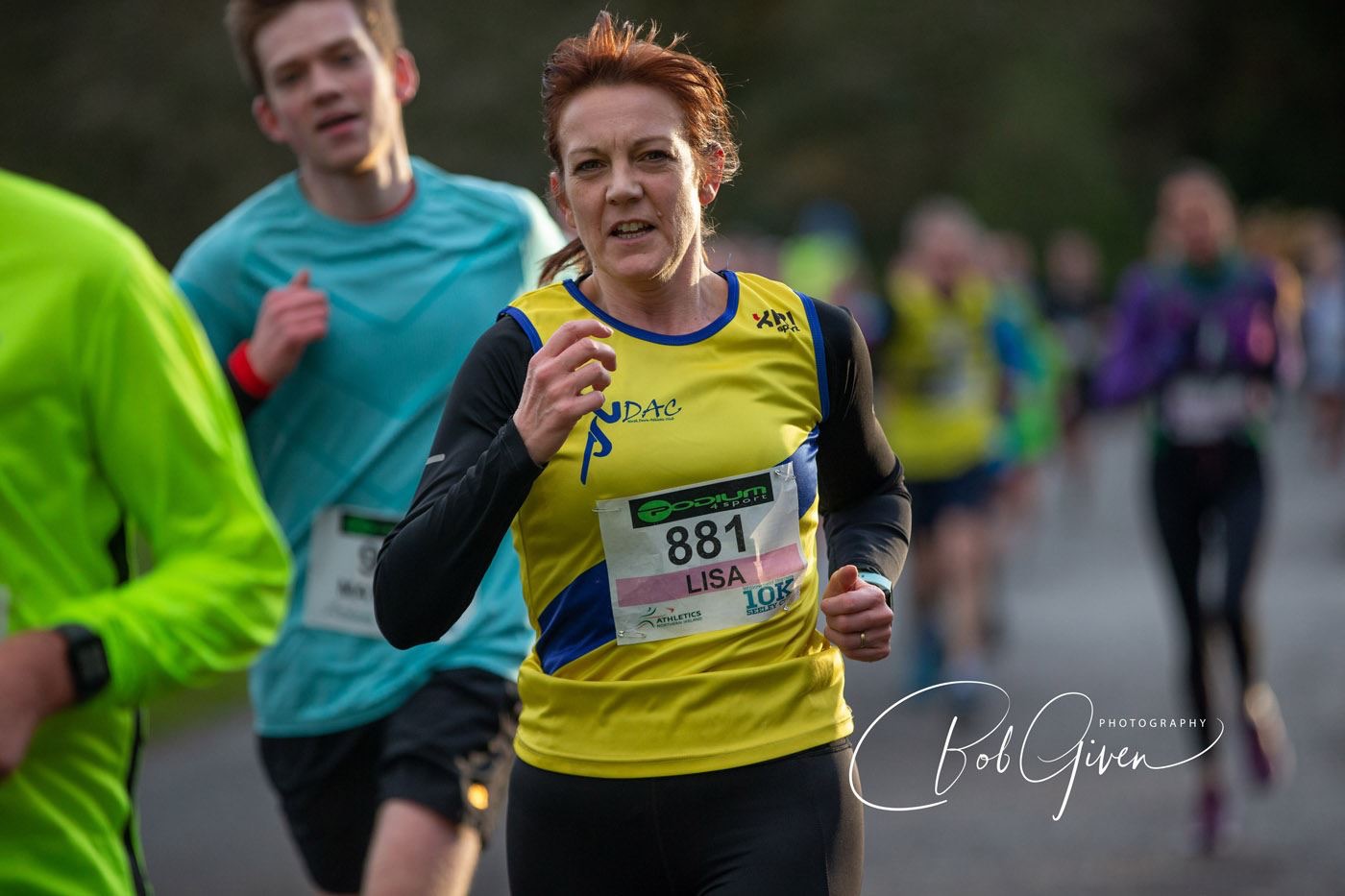 Keith Gilmore (41:59) continued the stream of yellow and blue vests, followed by Robert Dornan (42:17), Alan Massey (42:42) and Davy McMeechan (43:15), while Andrew Muir took a break from electioneering to record 44:33. Lisa McMeechan (48:26) completed a family effort that would have been more than competitive in a 'four to score' team competition, whilst Clare Russell recorded a big negative split on her way to 56:12. Gemma Caughers was not far behind in 56:34, whilst Pat O'Driscoll followed up his title winning heroics of last week, with another strong homeward leg and a time of 1:02:00.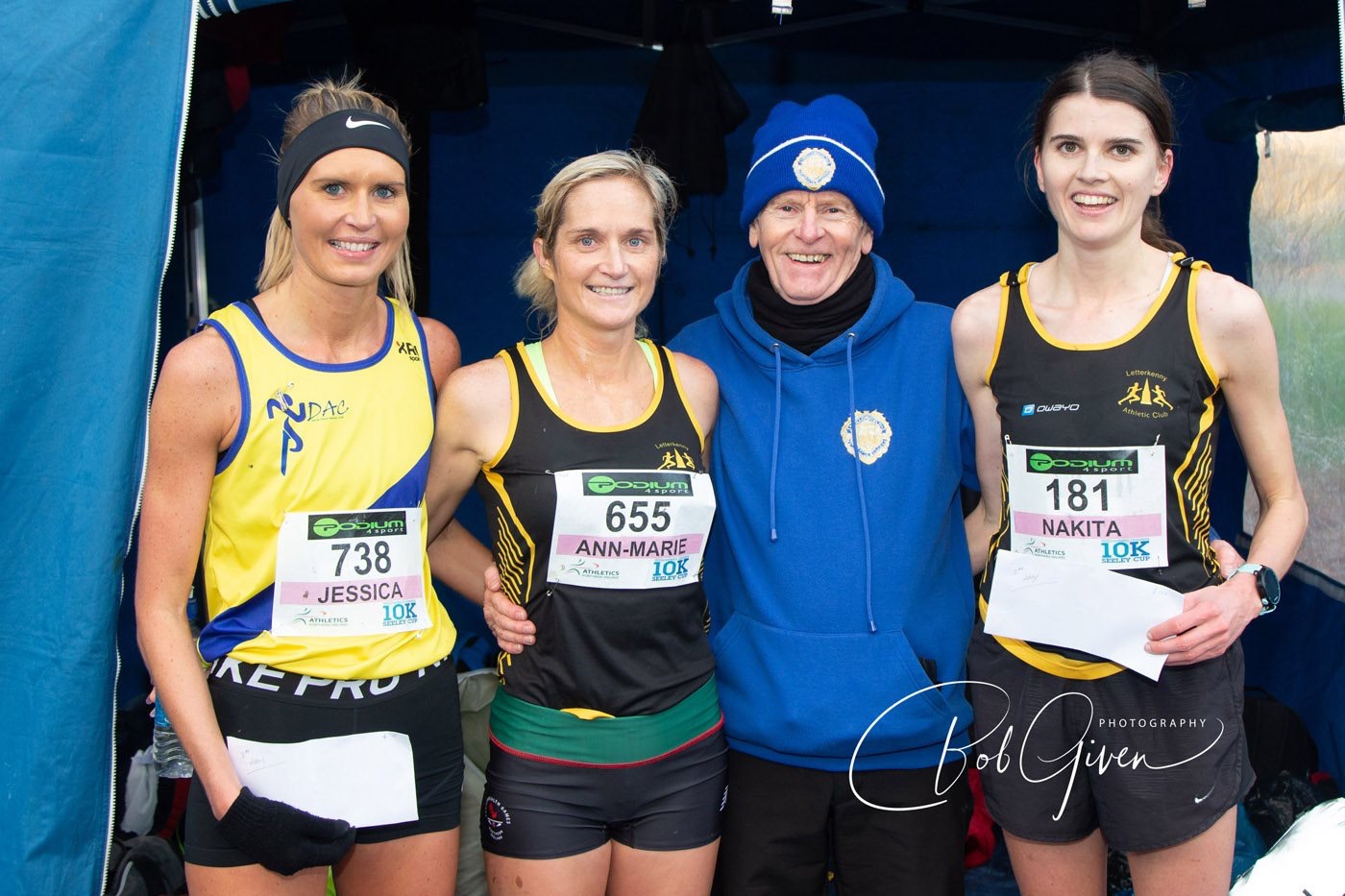 All photos courtesy of Bob Given