In better than expected conditions the cream of local athletic talent gathered at the Mary Peters Track on Saturday for the Northern Ireland and Ulster Senior Championships and in the end it was the North Down ladies who stole the show, bringing home no fewer than six gold medals.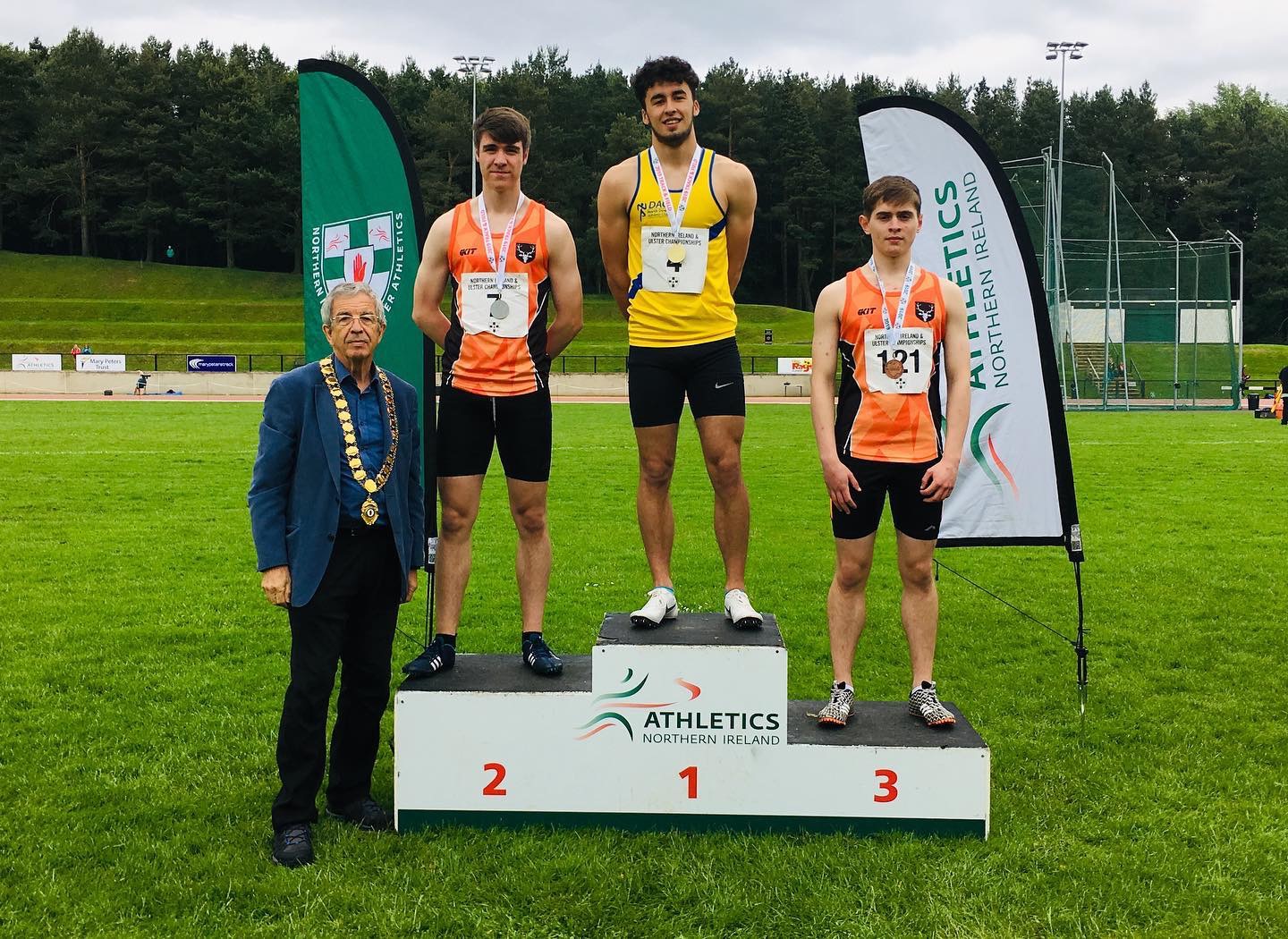 With Aaron Sexton taking a well deserved rest it was left to Louis Albrow to fly the flag in the 100m, clocking 11.27 in the heats to qualify 4th fastest overall, before shaving a further tenth of a second in the final to claim a bronze medal with a time of 11.17 (1st u18). In the 100 metre hurdles Sarah Connolly ran 14.43 to finish 2nd, whilst it was also silver for Aimee Stitt in the woman's 200m (26.76) and Louis Albrow (22.82) in the men's.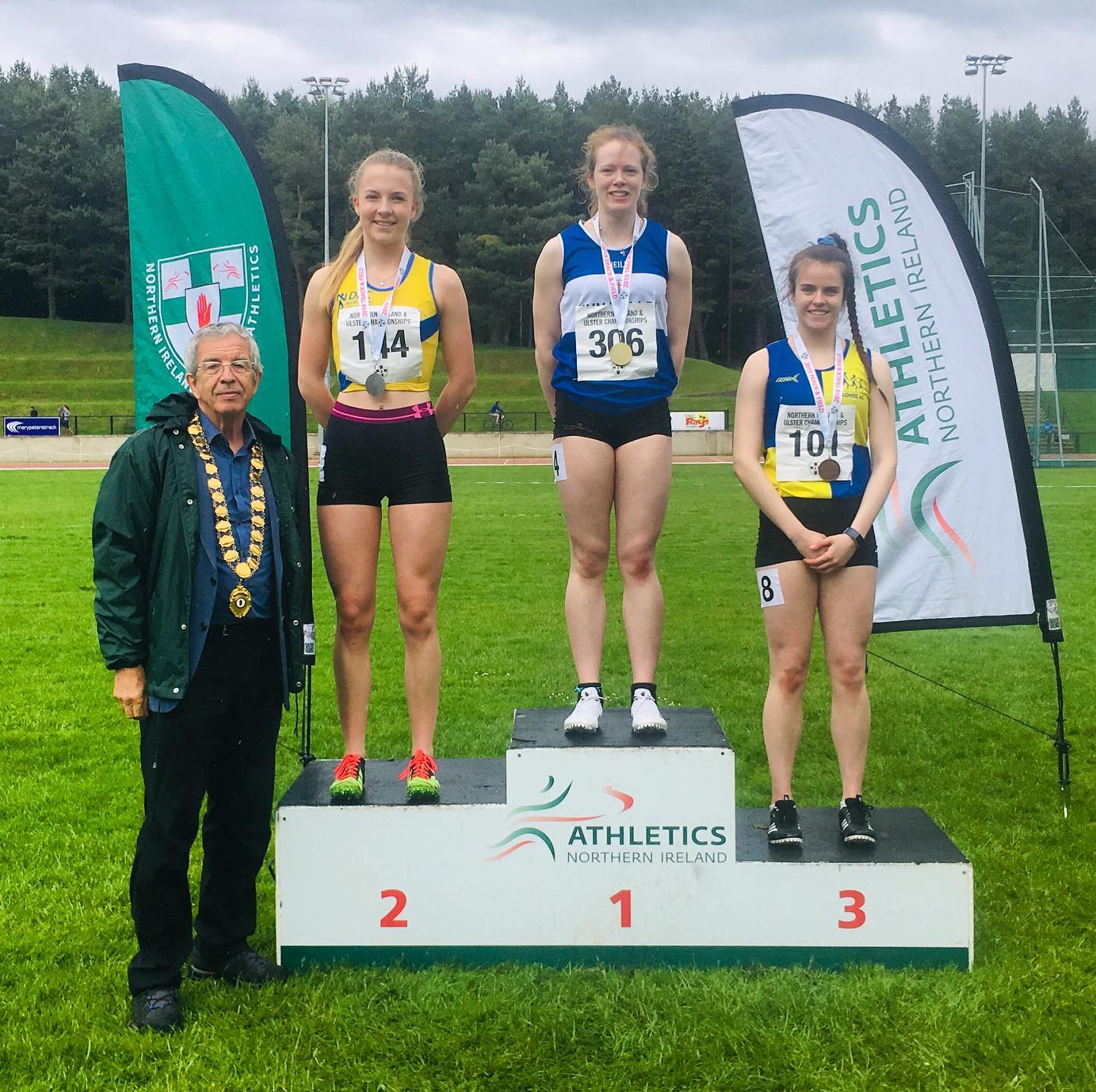 Having claimed silver in the recent Irish Schools 400m, Rachel McCann went one better on this occasion, taking the title in 57.22, whilst Murphy Miller banished the disappointment of just missing out on an Irish Schools medal by striking gold in the u19 girls 800m with a time of 2:16.13. In the same race Bryanna Catney clocked a new personal best of 2:33.50 for 8th position (4th u18)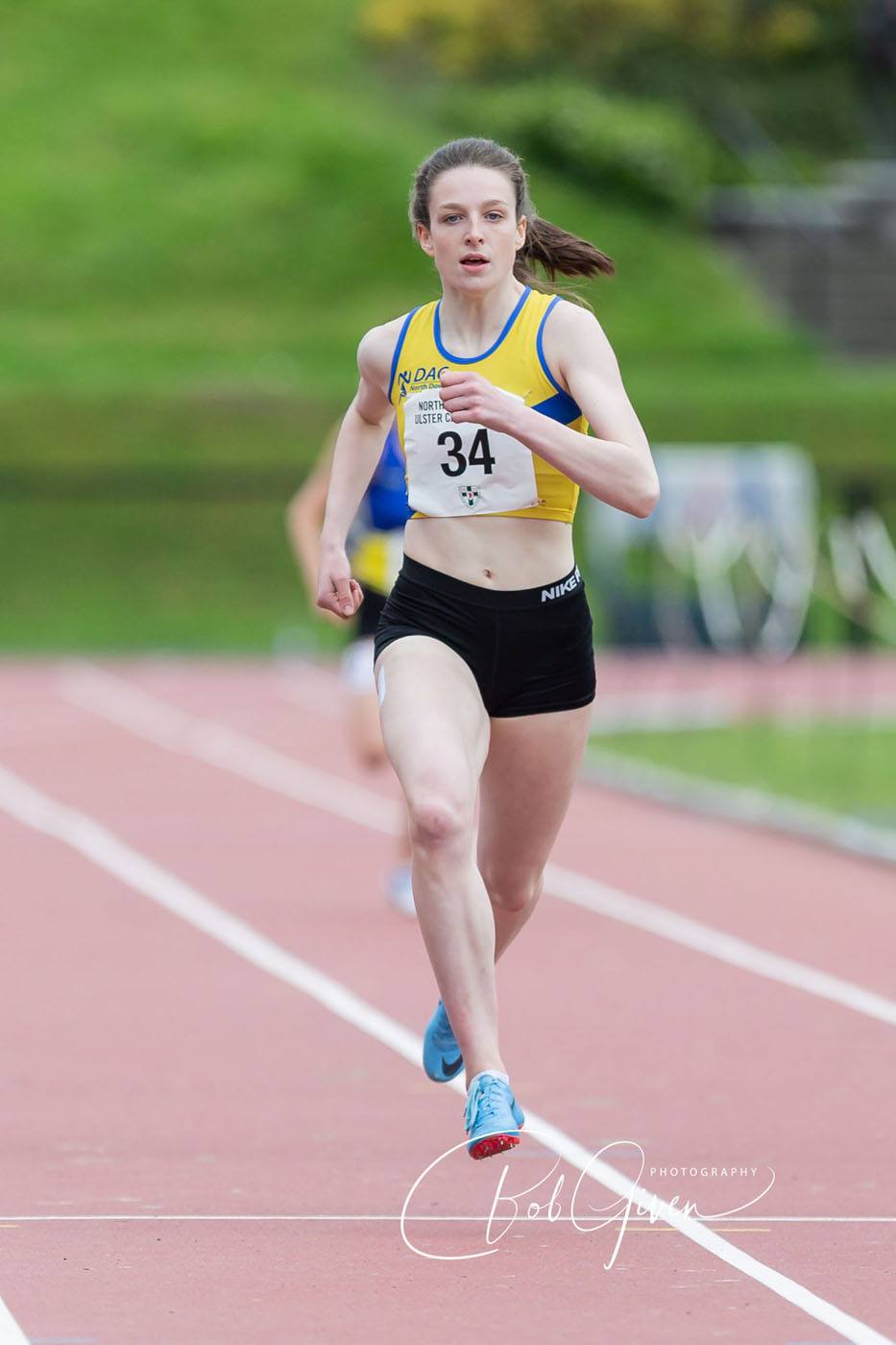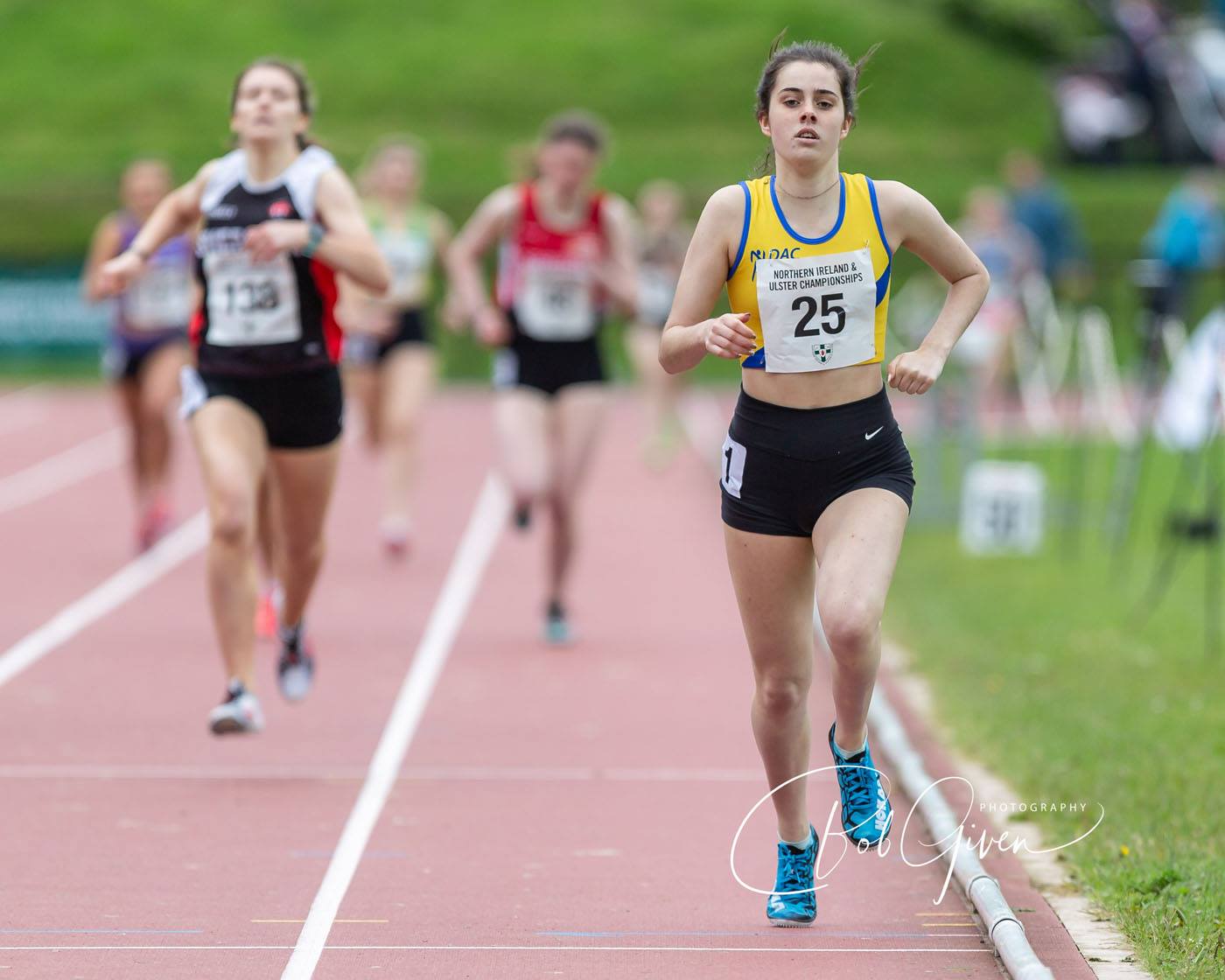 North Down was well represented in the 1500m events with Tara McDonough (5:01.68) 3rd in the u16 race, Amelia Tyler claiming a bronze in the u17's with a time of 5:04.19, whilst Patrick Mayne clocked a huge Pb of 4:14.85 for 7th in the u20's and John Ewing a seasons best of 4:27.44 for 9th. (1st u20)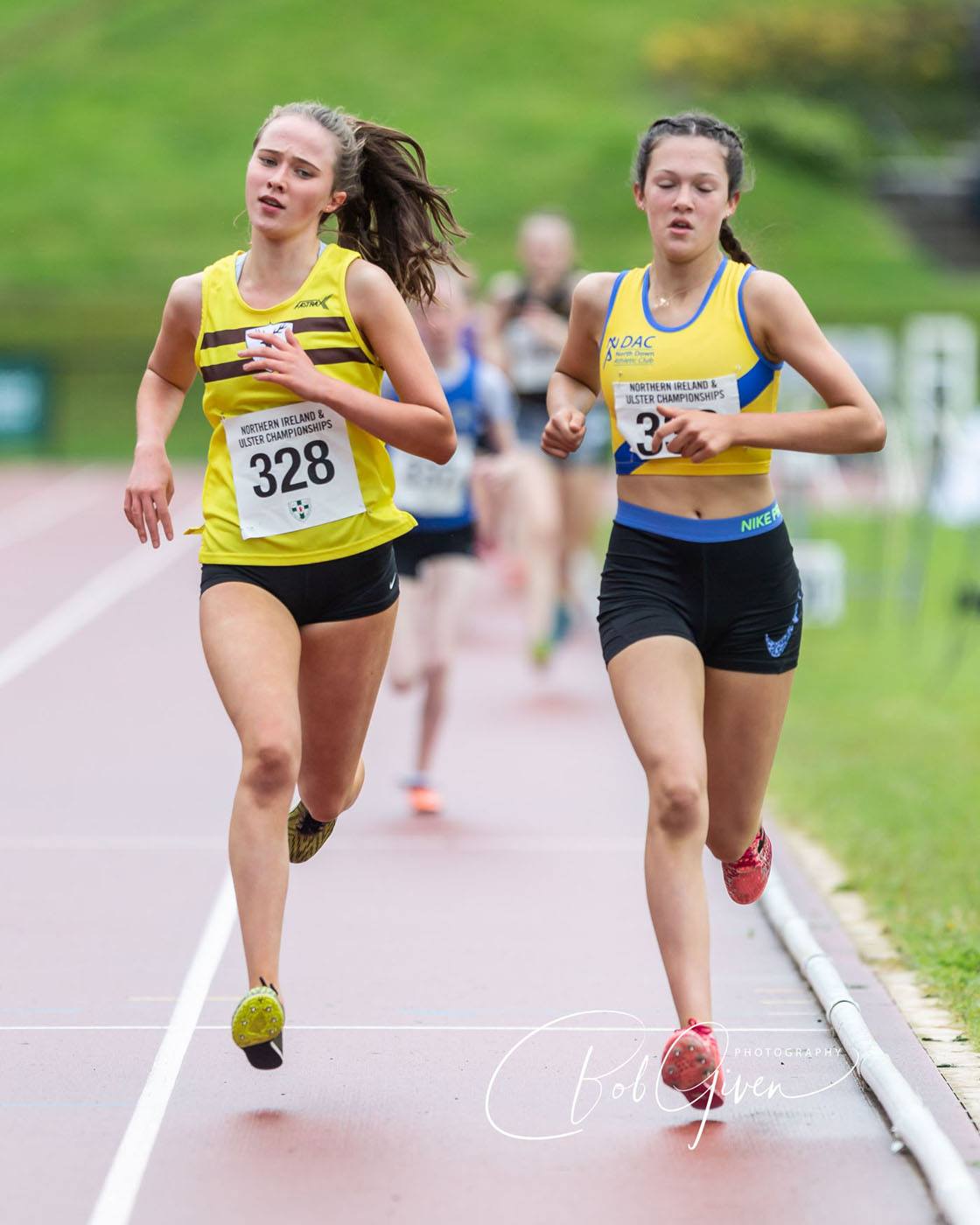 In the senior race Craig McMeechan narrowly escaped a fall on the penultimate lap, finishing strongly for a silver medal in 4:01.21, but perhaps the performance of the day came in the senior ladies event with Rachel Gibson (4:29.16) leading from gun to tape in a dominant display of front running, with which her rivals could not compete. Bryanna Catney was again a creditable 4th u18, clocking 5:34.42 in the same race.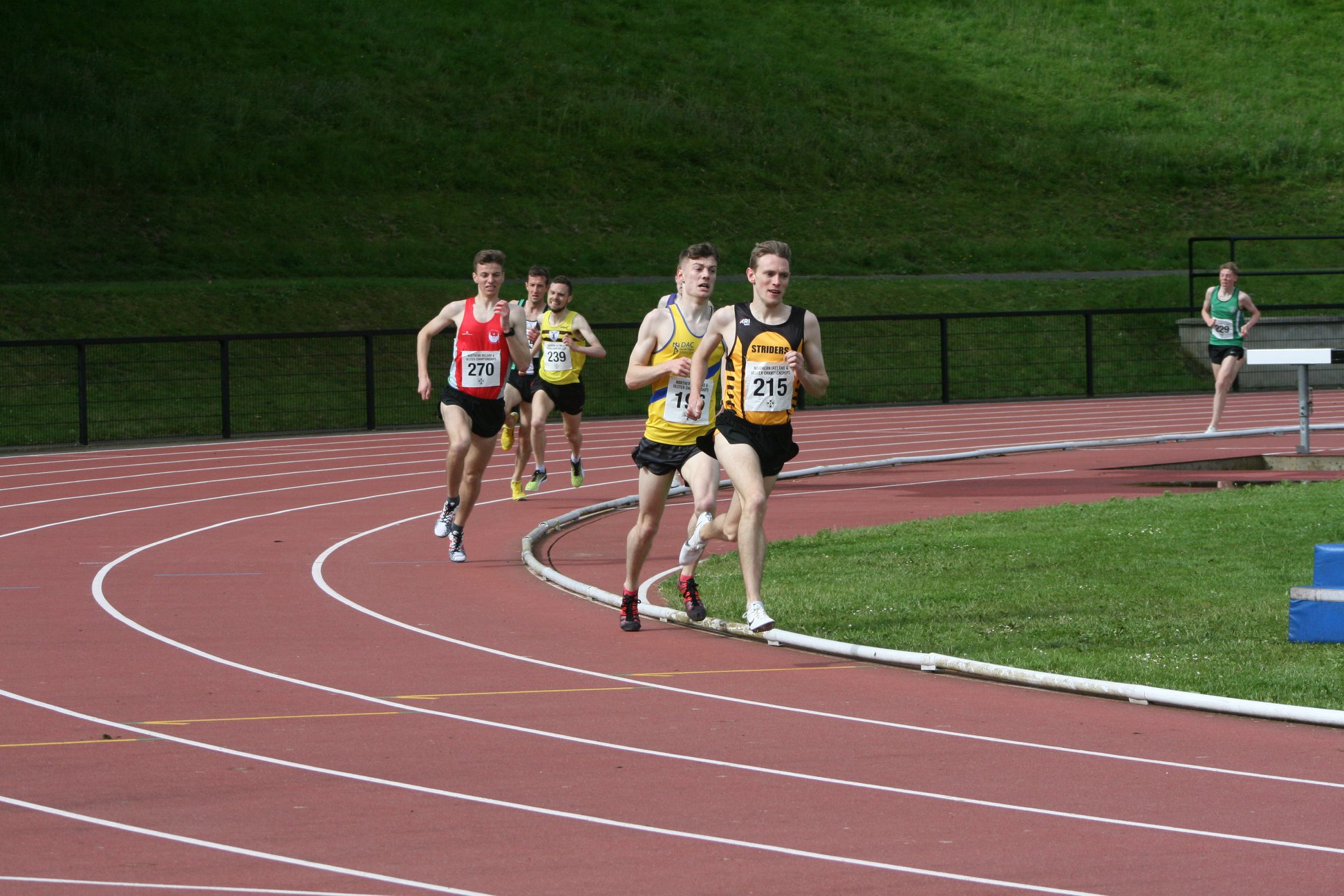 Jack Logan was 4th in his age category clocking 10:16.28 in the 3000m, Jessica Craig (17:13.49) took silver in the 5000m behind Olympic steeplechaser Kerry O'Flaherty, whilst Katie Moore claimed a new personal best of 17:55.31 in finishing 6th.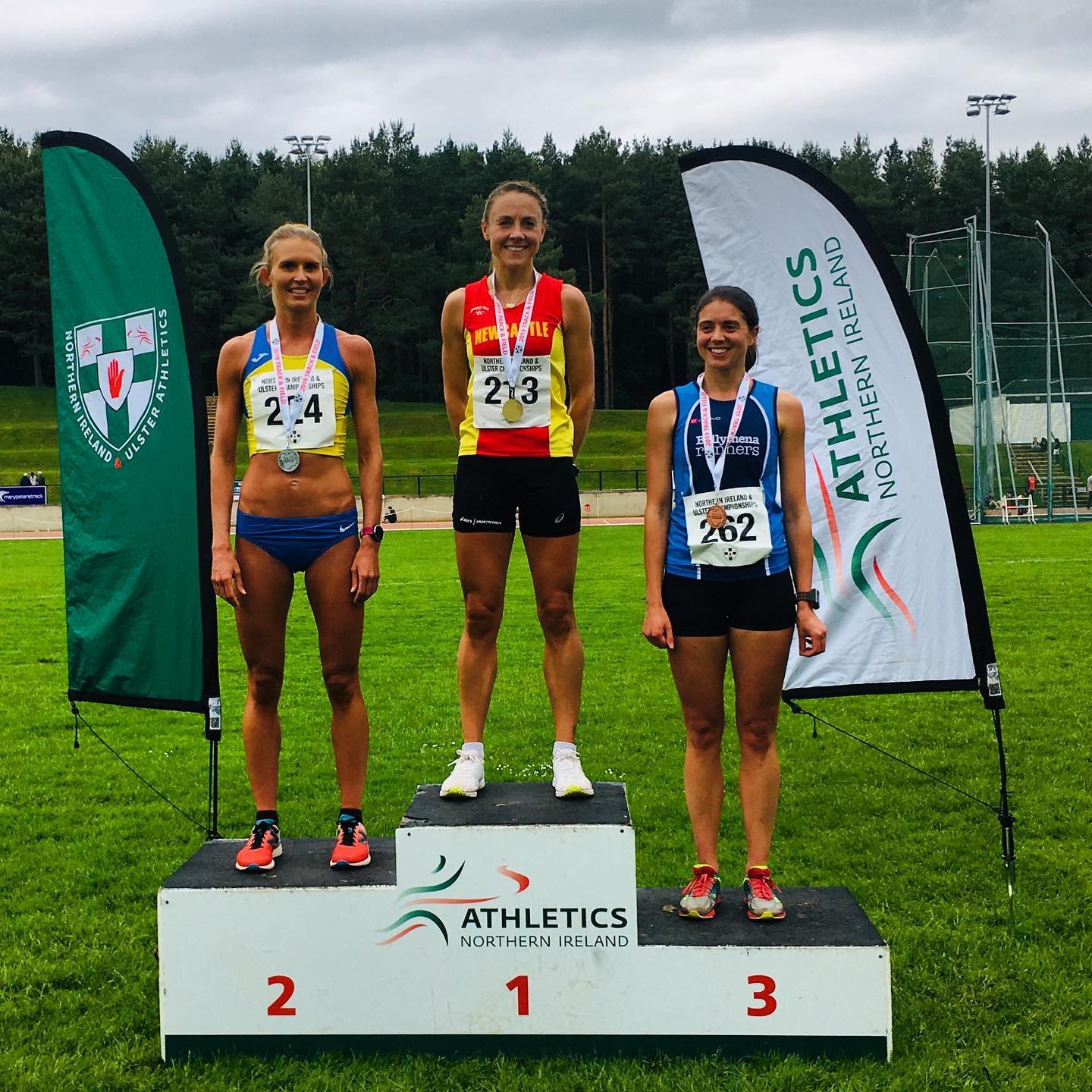 There was also plenty of success in the field events with Sarah Connolly clearing 1.65m to take 3rd in the woman's high jump and Johnny Moore registering a best of 5.83m for 11th in the long jump. Amy Kimber took silver in the javelin with a best throw of 21.97m, but went one better in the u19 discus, her throw of 31.92m good enough for first place and more than 7m further than her closest rival. Last but not least, Faye Nixon struck double gold, her best effort of 10.85m taking the u18 shot putt title by 6cm, whilst her best throw of 32.84m secured top spot in u18 hammer with more than 7.5m to spare.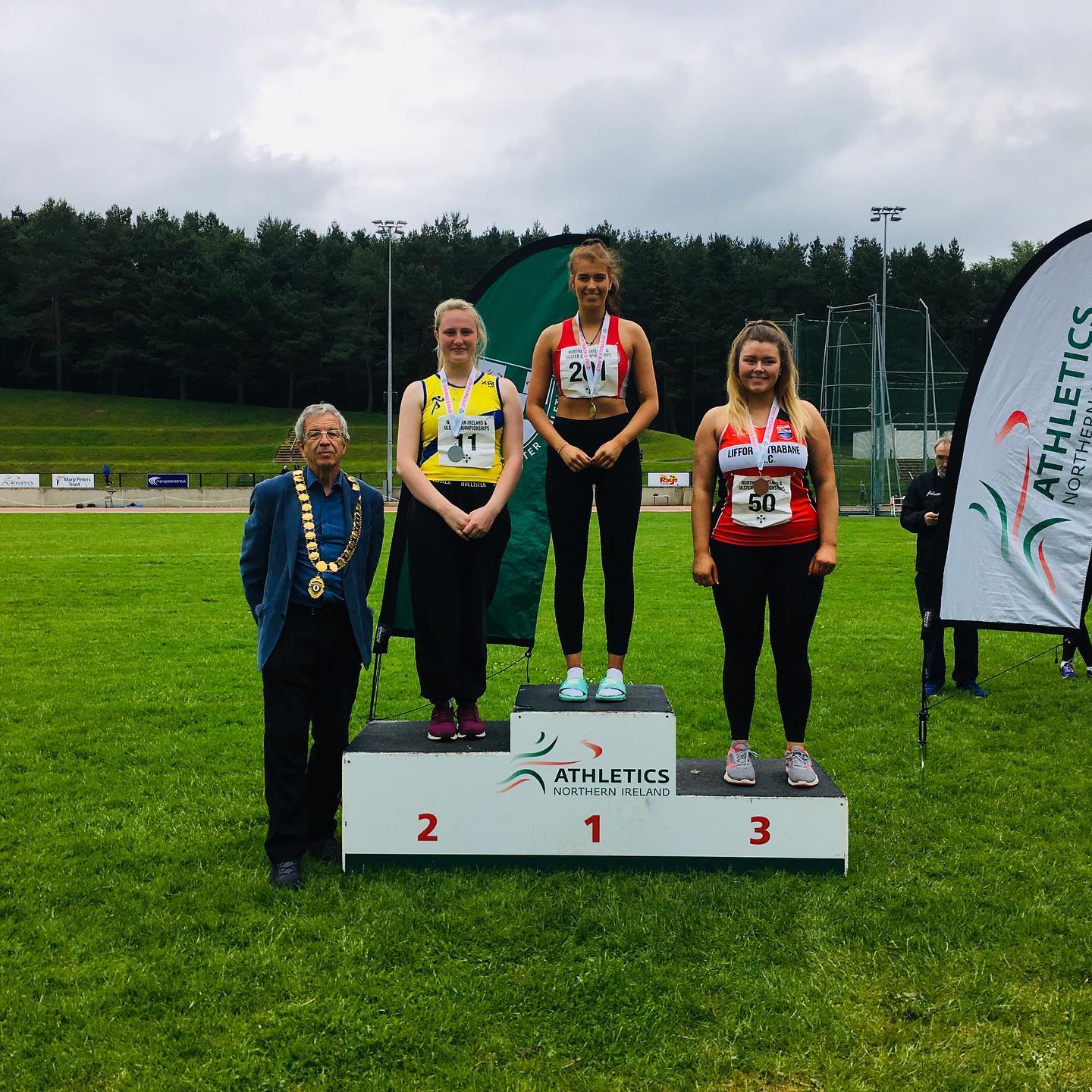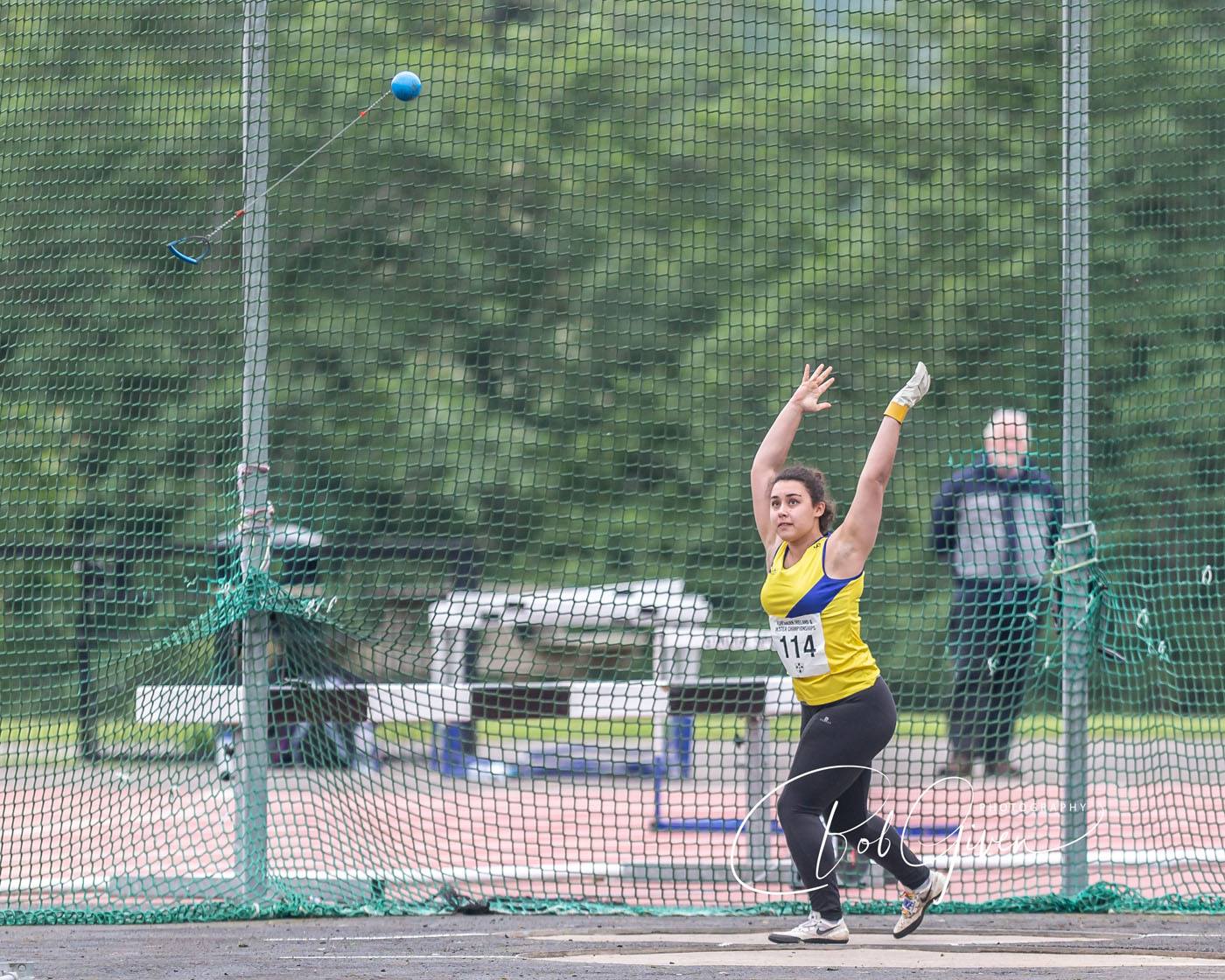 * Grateful thanks to Bob Given for photographic permissions