The Northern Ireland Masters Cross Country Championships and international trials were held at the Dub Playing Fields in Belfast on Saturday 7th October. As well as racing against their peers, athletes were vying for selection for the extremely competitive Northern Ireland teams for the British and Irish Masters Cross Country Championships in Glasgow next month. Congratulations to Helen Byers whose time of 26:33 over the 6km course has earned her a reserve place on the NI women's F45 team. Sarah Gibson has already qualified as a reserve for the F50 team.
June McMinn was 3rd F60, despite a birthday intervening that qualified her for the next age group, but will run in the F60-64 team as there is no F65 team.
Gerry O'Boyle ran 26:26 in his race and also qualified as reserve for the M65 team.
John Adgey and Pat O'Driscoll qualified for the M75 team.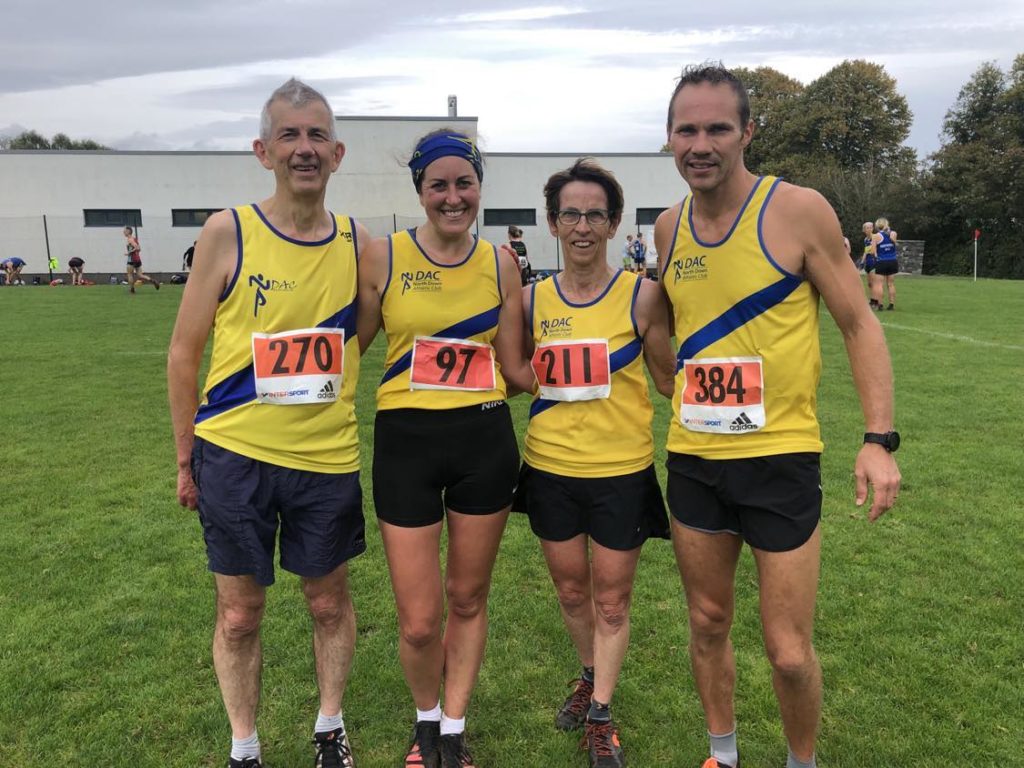 https://www.northernirelandmasters.co.uk/results/