Lagan Valley Young Athlete Meet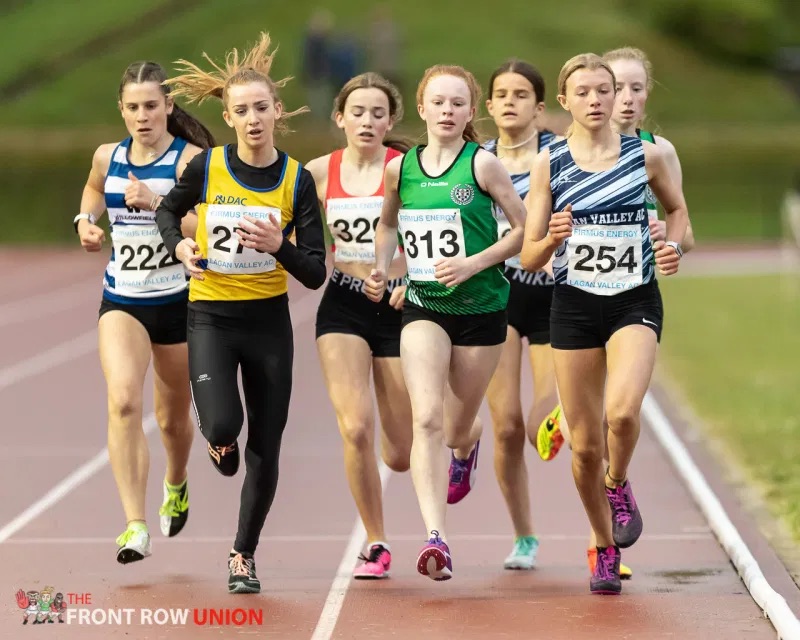 Despite a wet and windy day, several of the North Down juniors made the best of conditions at the Mary Peters Track on Thursday, with many fine performances across a variety of events.
Aodhan Keag got proceedings off to a flying start, with 30.41 (5th) in the U13 200m, while Caoimhe Fenlon (33.38) was runner up in her heat of the sprint event, and also in the high jump, in which she cleared a best height of 1.25m.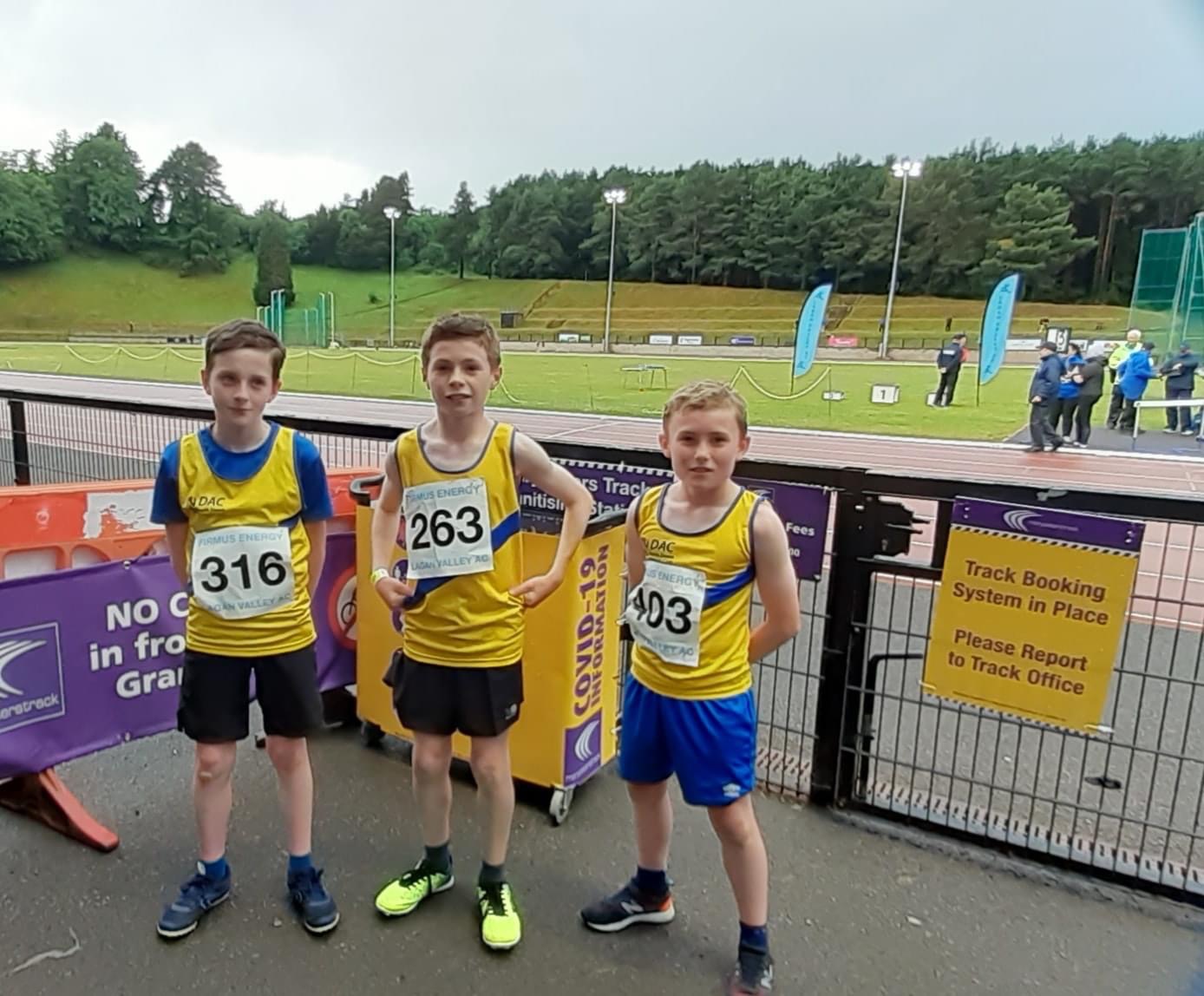 Keag was back in action a little later, this time over 1500m, and headed a strong North Down contingent, his clocking of 4:59 placing him second, ahead of Isaac Dunne (5:14/5th) and Bailey Duncan (5:22/8th), while in the girls equivalent Holly Blease placed a creditable ninth in 5:34.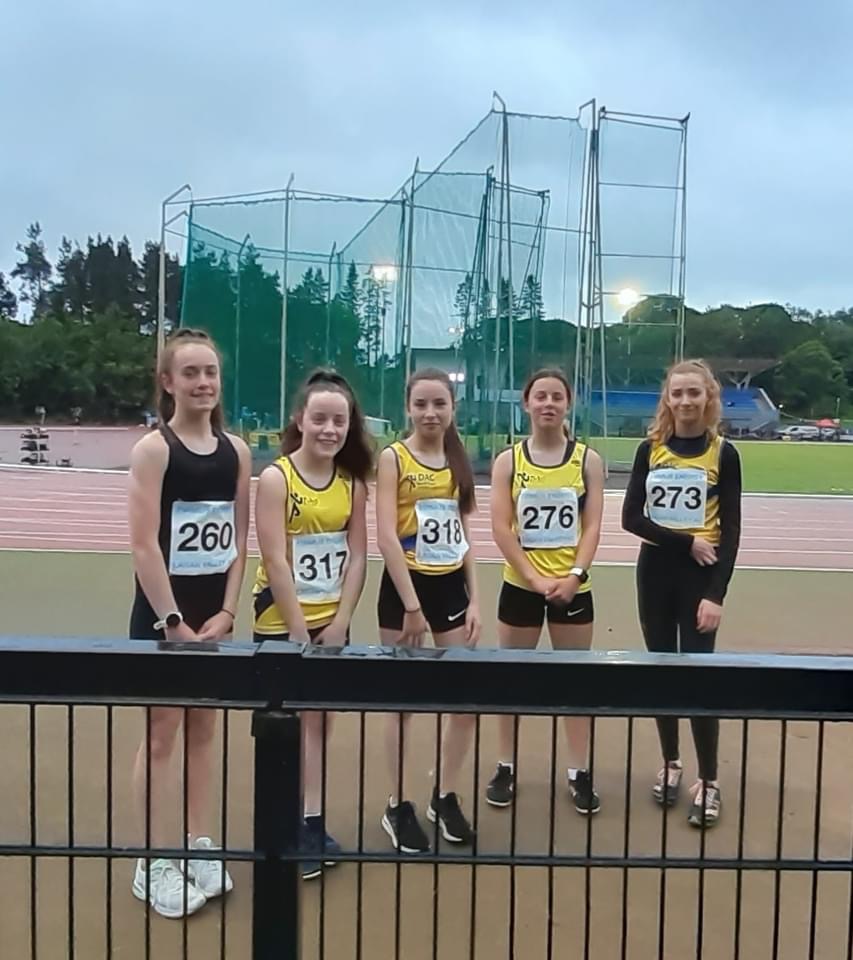 Rebekah Laffin (4:55) had an excellent run for the U15 girls 1500, placing second in a heat which also featured Nicole Simpson (5:43/13th), while the second heat of the same event featured strong efforts from Anna Moran (5:43/9th), Eimear Mulligan (5:46/10th) and Naomi Dunne (5:58/11th).
Les Jones 5k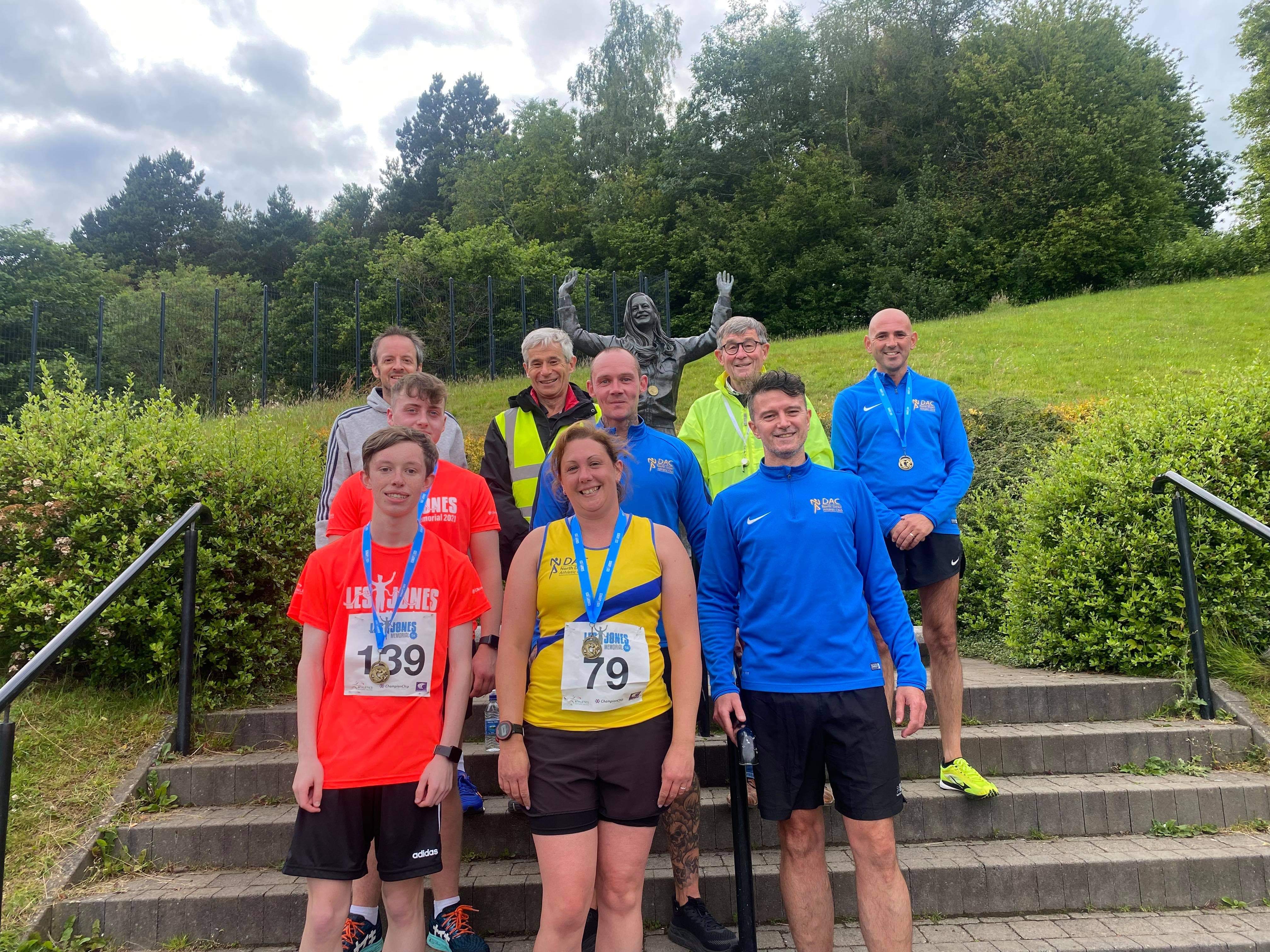 For the second year in a row the Les Jones race featured half the traditional distance, but 100% of the punishing closing climb up from the Lagan Towpath, and enticed a group of seven North Down athletes to give it a go, alongside a field of 150 others.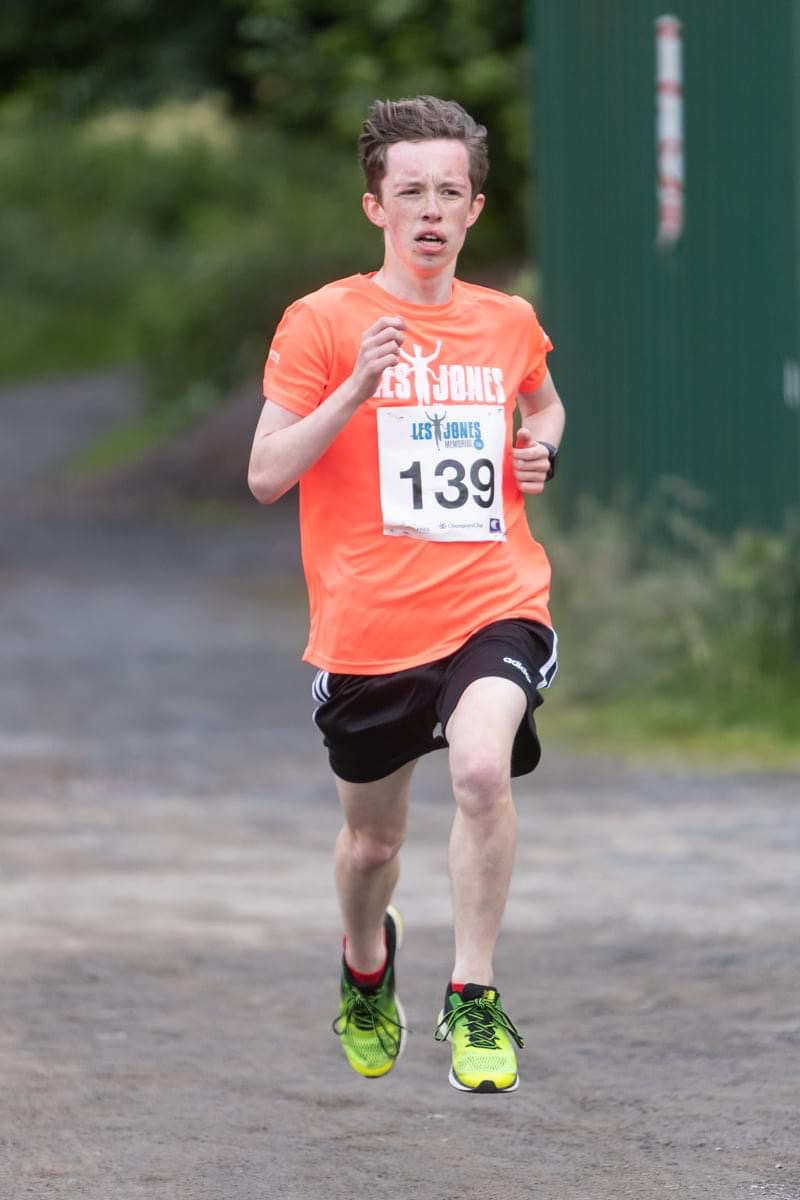 Fresh from a fast 10k at Bishopscourt last Sunday, David Massey was in good form again, 18:26 good enough for 12th overall on this occasion. Ryan Lynas usually limits himself to 800m around the Mary Peters Track, but chose to test his longer distance form, and was rewarded with a clocking of 19:33 (23rd), while Alan Massey was moving down from endurance running, but was equally adept over 5k and recorded 19:57 (26th). Les Boyd (20:07) did enough to suggest that his training is going well, while Paul Lynas (22:45) was runner up in the family dual. Junior athlete, Ryan McIlroy recorded 23:24, and Jill Eager (30:50) showed no ill effects from her recent endurance antics to round out club representation in fine style.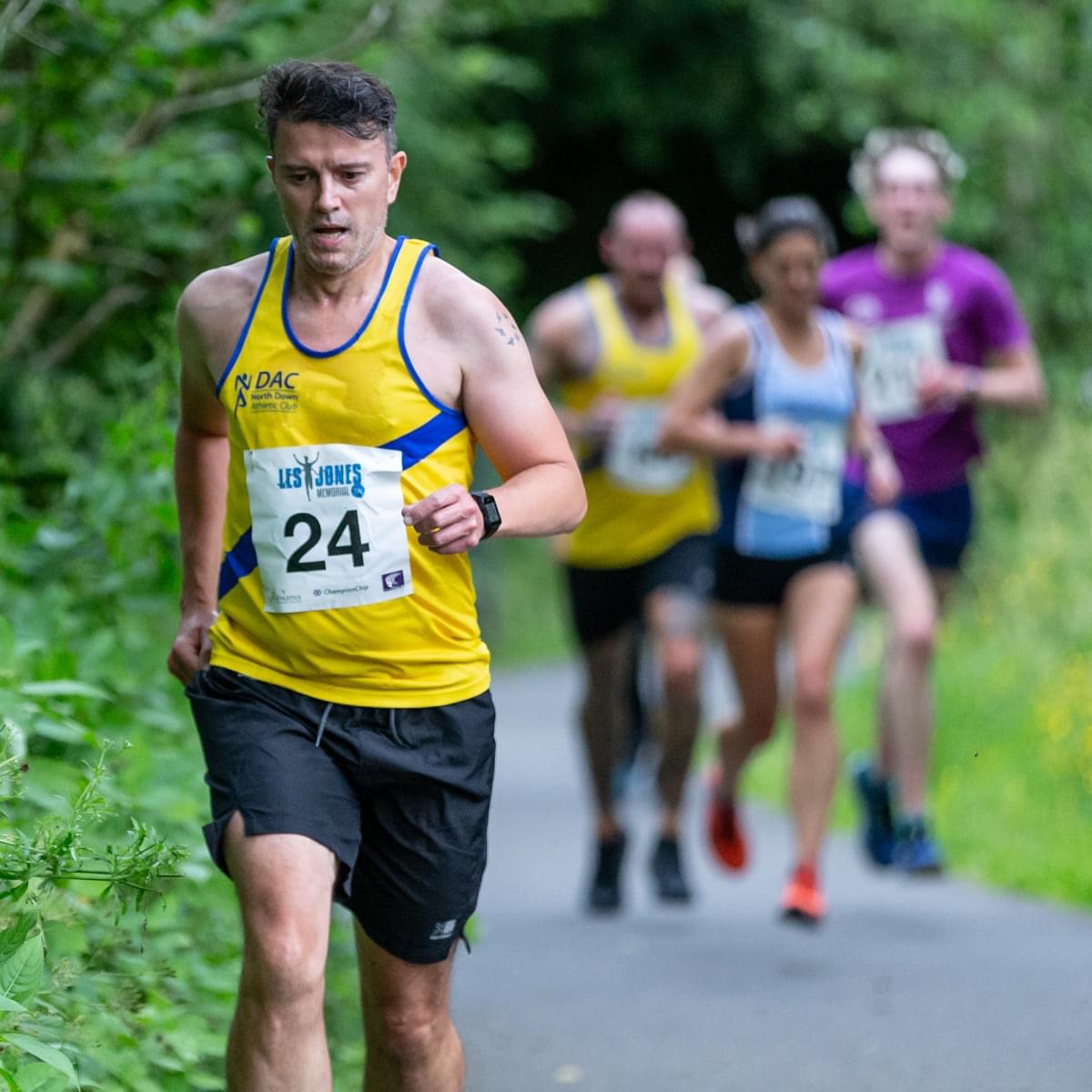 NI Masters Athletics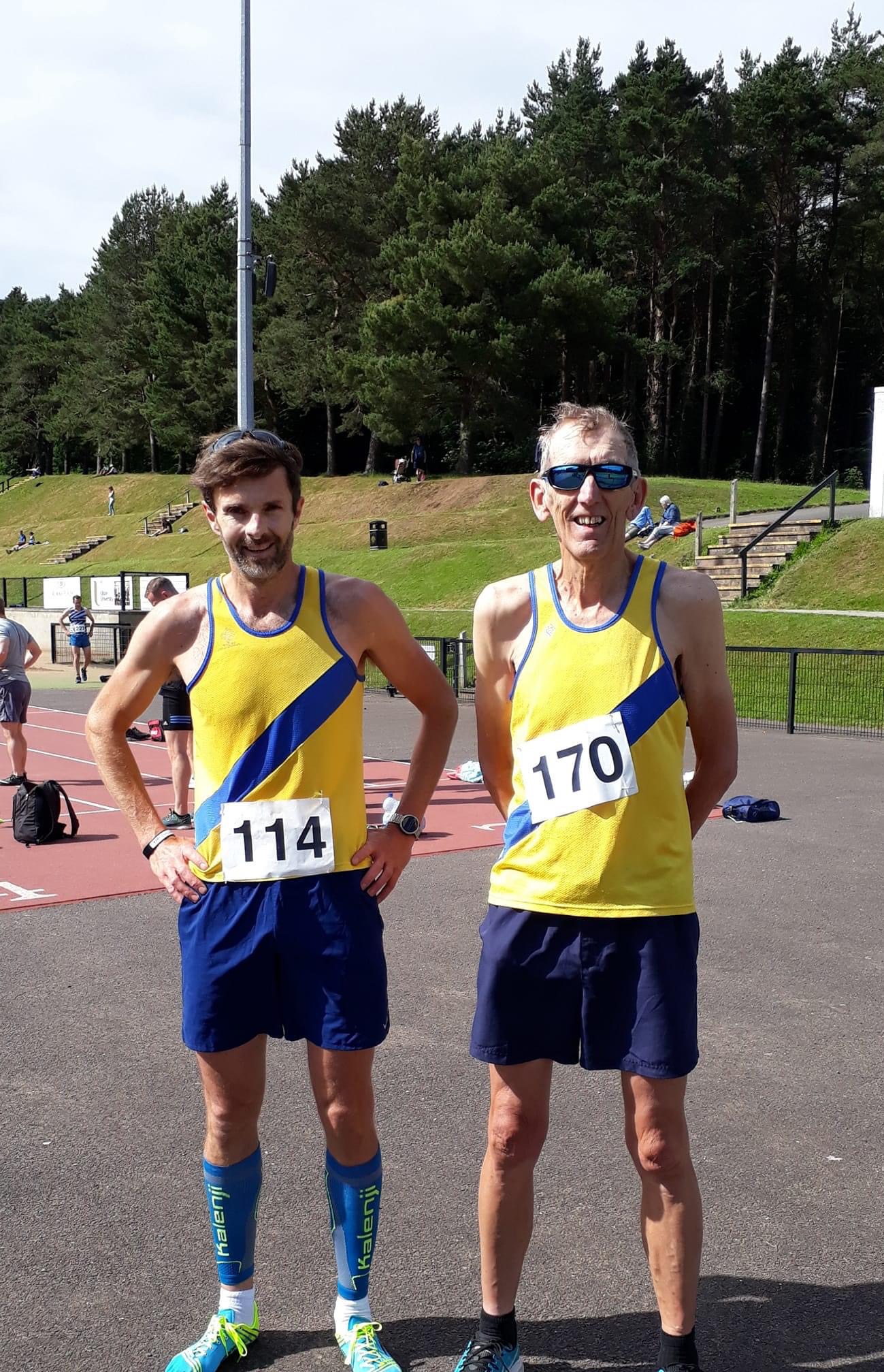 Glorious sunshine greeted the best of masters athletes from all over the island of Ireland on Saturday, with North Down interest in the 1500m and medal winning performances to cap off a successful day out. Nick Irvine was first up in the M35-40 final, a tactical race in which he had enough in the tank to hold off his nearest challenger and claim a bronze medal in 4:34.50, while Terry Eakin was again the golden boy of the M70's and was more than a minute ahead of his nearest age category rival in posting 5:48.55.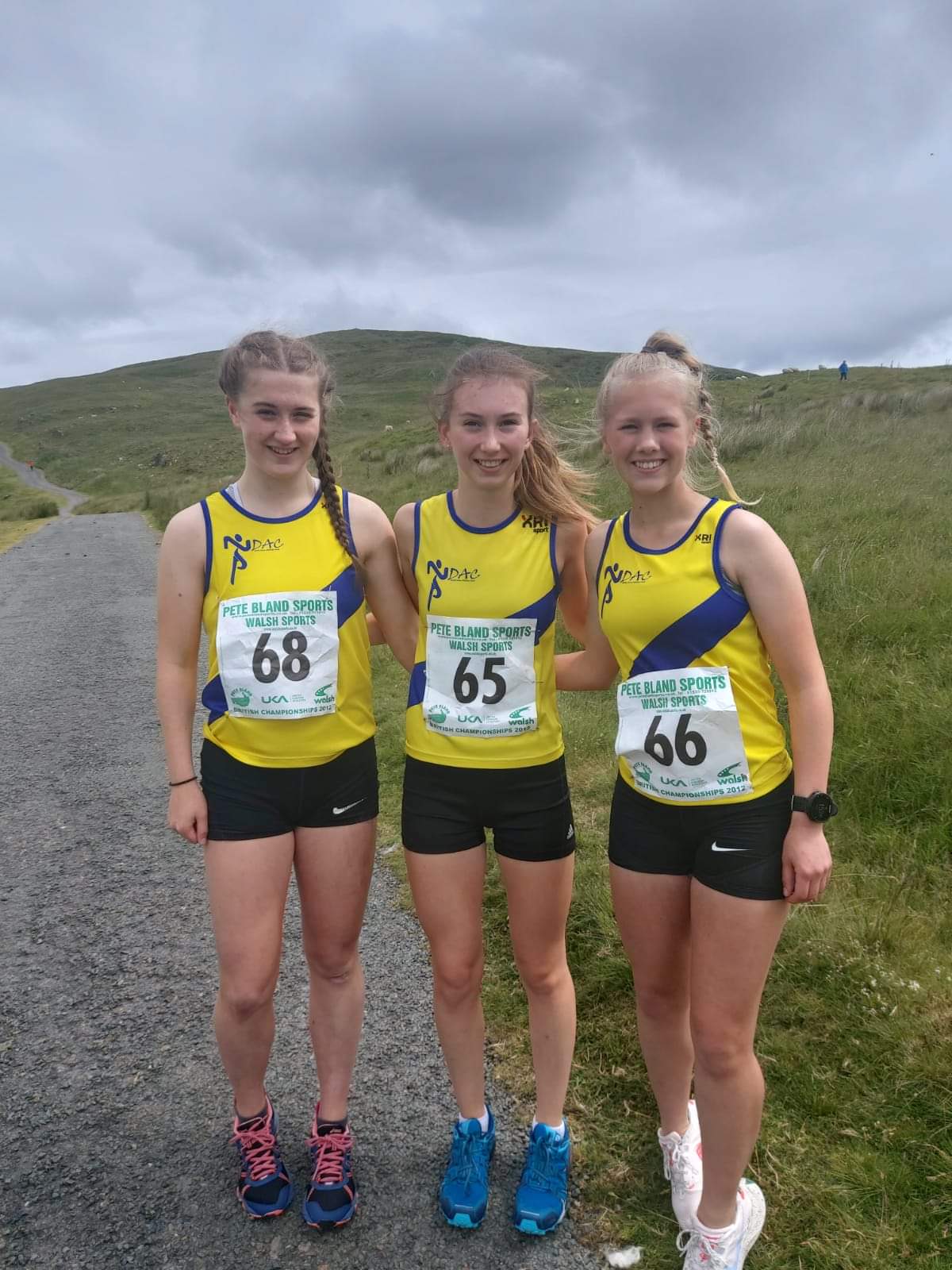 Well done to Lucy Cheatley, Hollie Massey and Mac Eager who competed in the NI U18 mountain running trial on Slieve Croob this past weekend and also to Dale Murray, who was North Down's sole representative at the Lisburn Festival of Running and flew around the 10k Maze course in 34:28 (second fastest overall).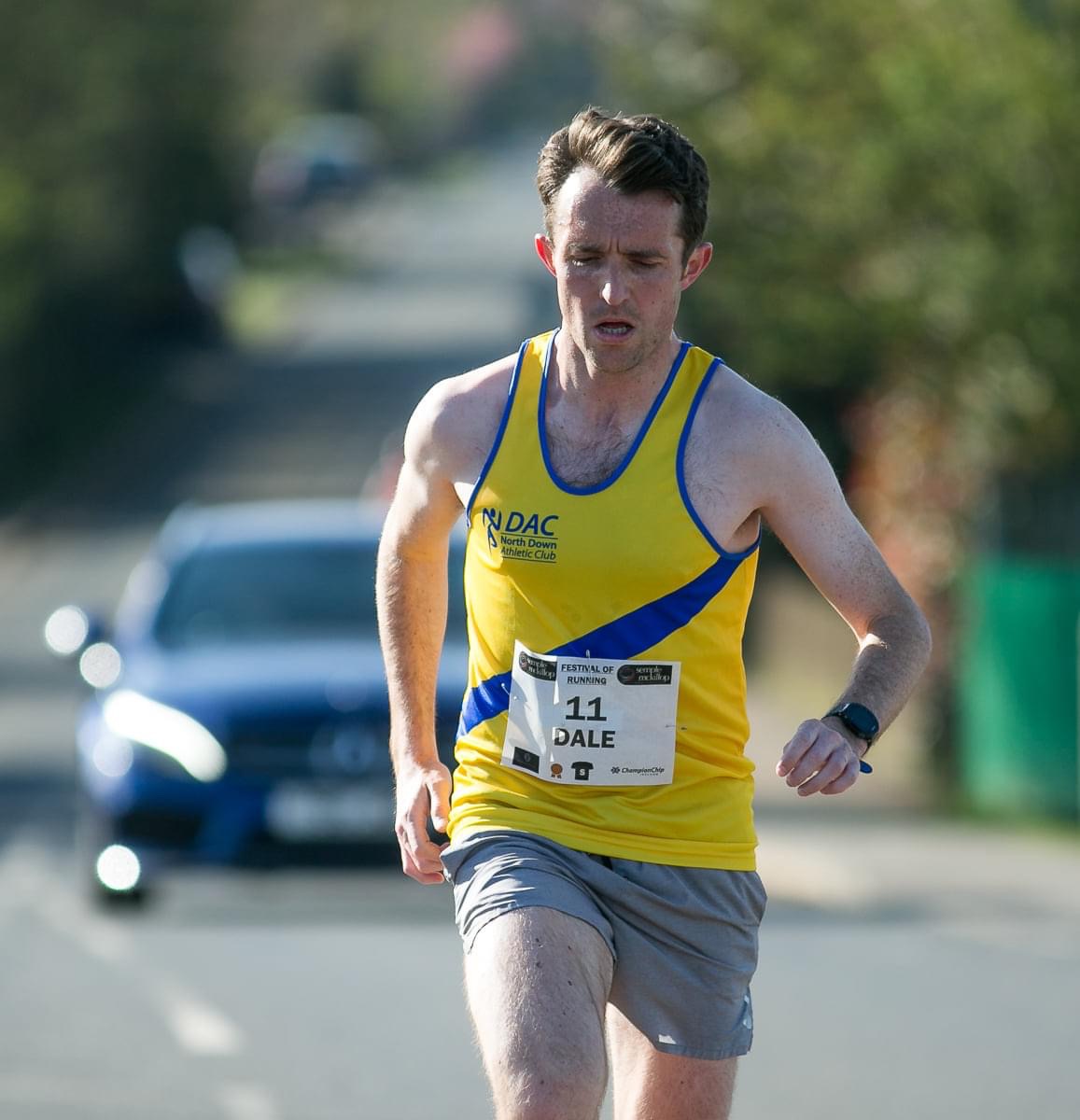 European Triathlon Aquathon Championships – Walchsee, Austria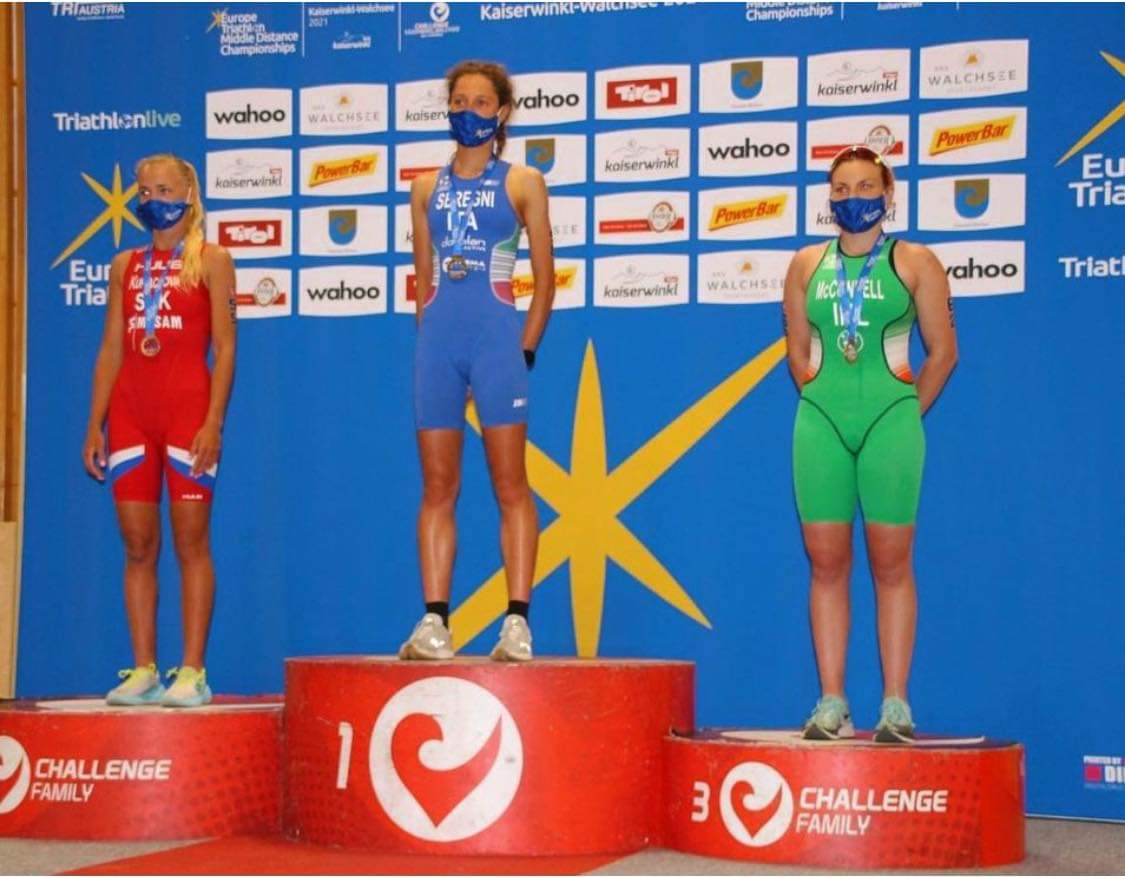 Congratulations to Erin McConnell who followed up a 20th place finish at the Euro Triathlon in Kitzbühel, with an even more impressive performance at the European Aquathon Championships in Walchsee. After a 1000m swim and 5.1km run, McConnell's time of 32:26 placed her a fantastic third overall, and second amongst the U23 category, securing two medals and the admiration of her proud coaches, Chris and Kerry Speers.