With great prizes, entertainment for the kids and a variety of race options along the sun drenched coastal path, there was something for everyone when the ever popular Runher challenge rolled into Crawfordsburn on Friday night. In beautifully pleasant conditions more than eight hundred ladies toed the line at various starting points for 5k, 10k or half marathon, before converging on the atmospheric finish area at the Crawfordsburn visitor centre.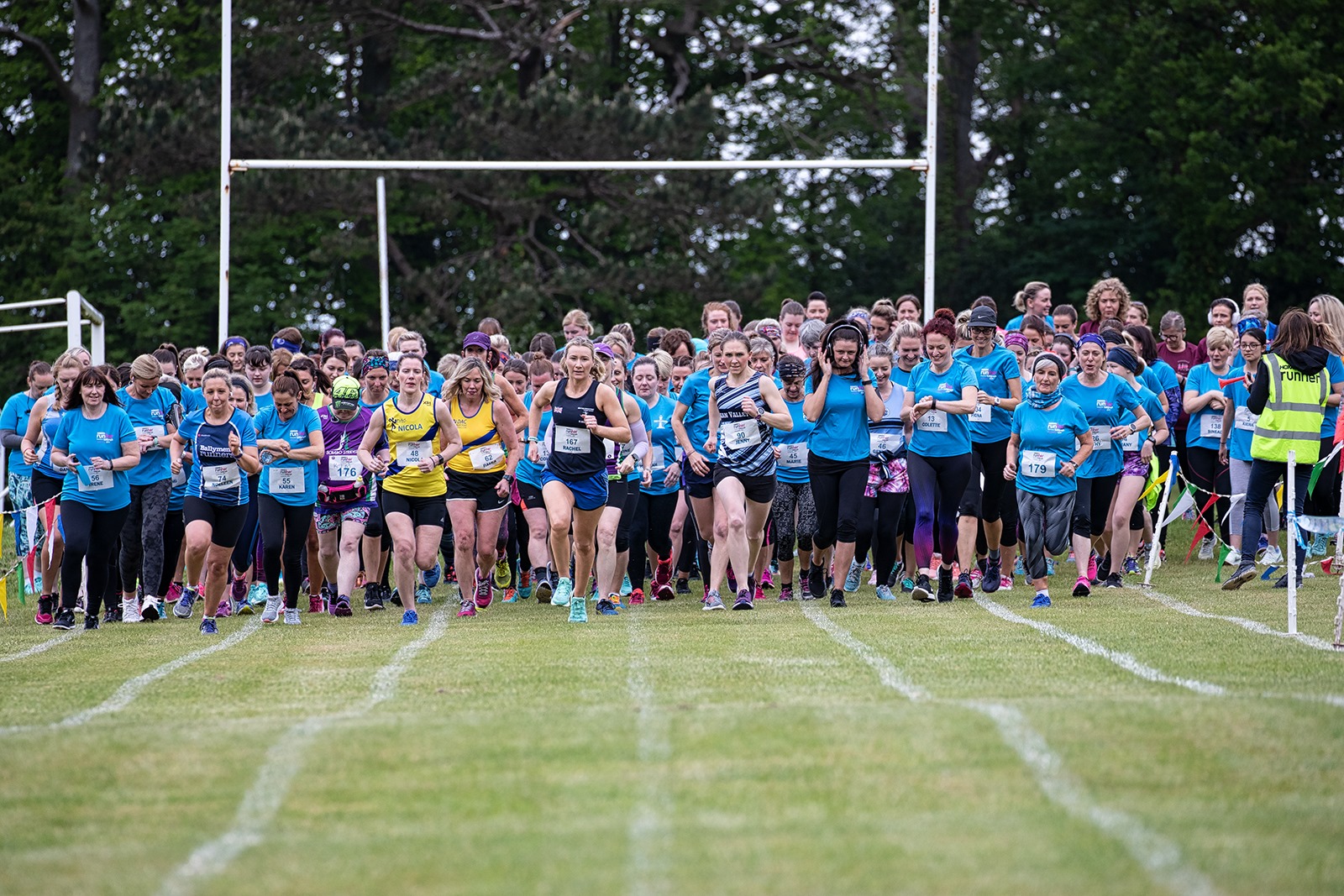 First up were the 5k runners, one hundred and fifty of whom set off from Rockport school, with the winner Jenny Finlay, across the finish line just over twenty minutes later. First North Down lady was Nicola Downey, 23:20 clinching 3rd place, whilst Paula Simpson (29:27) made a welcome return from injury to place 30th and Marie Devine (30:33) 38th.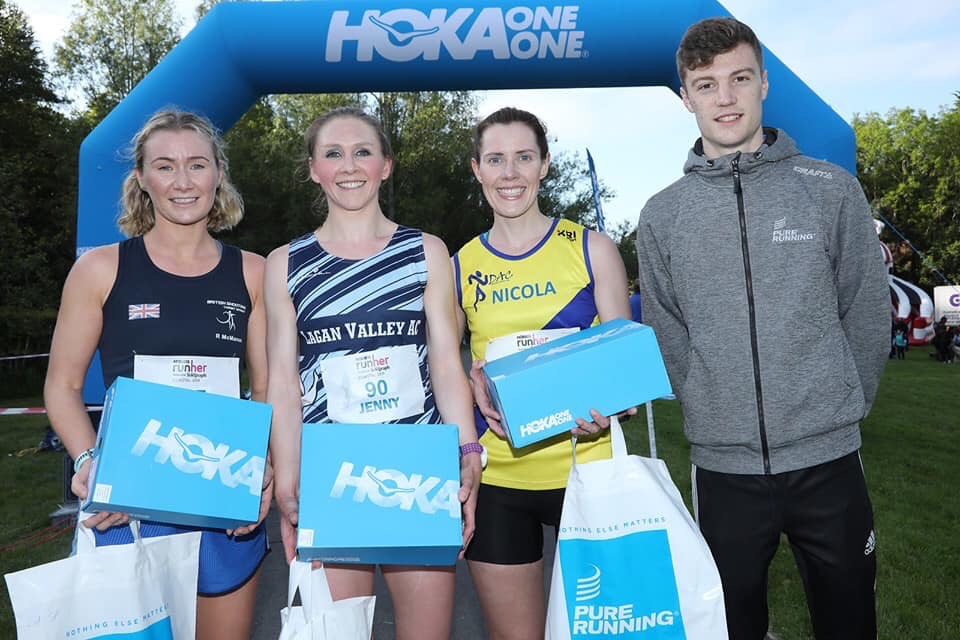 Next it was the turn of the 10k contingent, with over five hundred athletes gathering at the Seapark staging area before being sent off in waves to ease congestion. Again there was North Down representation on the podium, with Clair Quigley (40:06) continuing her rich vein of form, claiming a new personal best and a well deserved 2nd place. Julie Balmer was 6th in 43:26 with Lindsay Doulton a couple of places back in a new 10k best of 43:32. Karen Keery (50:43) was just outside fifty minutes, but just inside the top fifty places whilst Hannah Dunne was in great form and posted a new Pb of 52:17. As the finishers came flooding across the line Jenny Keery (53:06) was followed in quick succession by Valerie Blayney (53:21), Nicola Stevenson (54:09), Judith Gillespie (54:51) and Wendy Moore (55:55), whilst Jill Eager and Alex Mellon completed North Down interest in 1:00.18 and 1:01.49 respectively.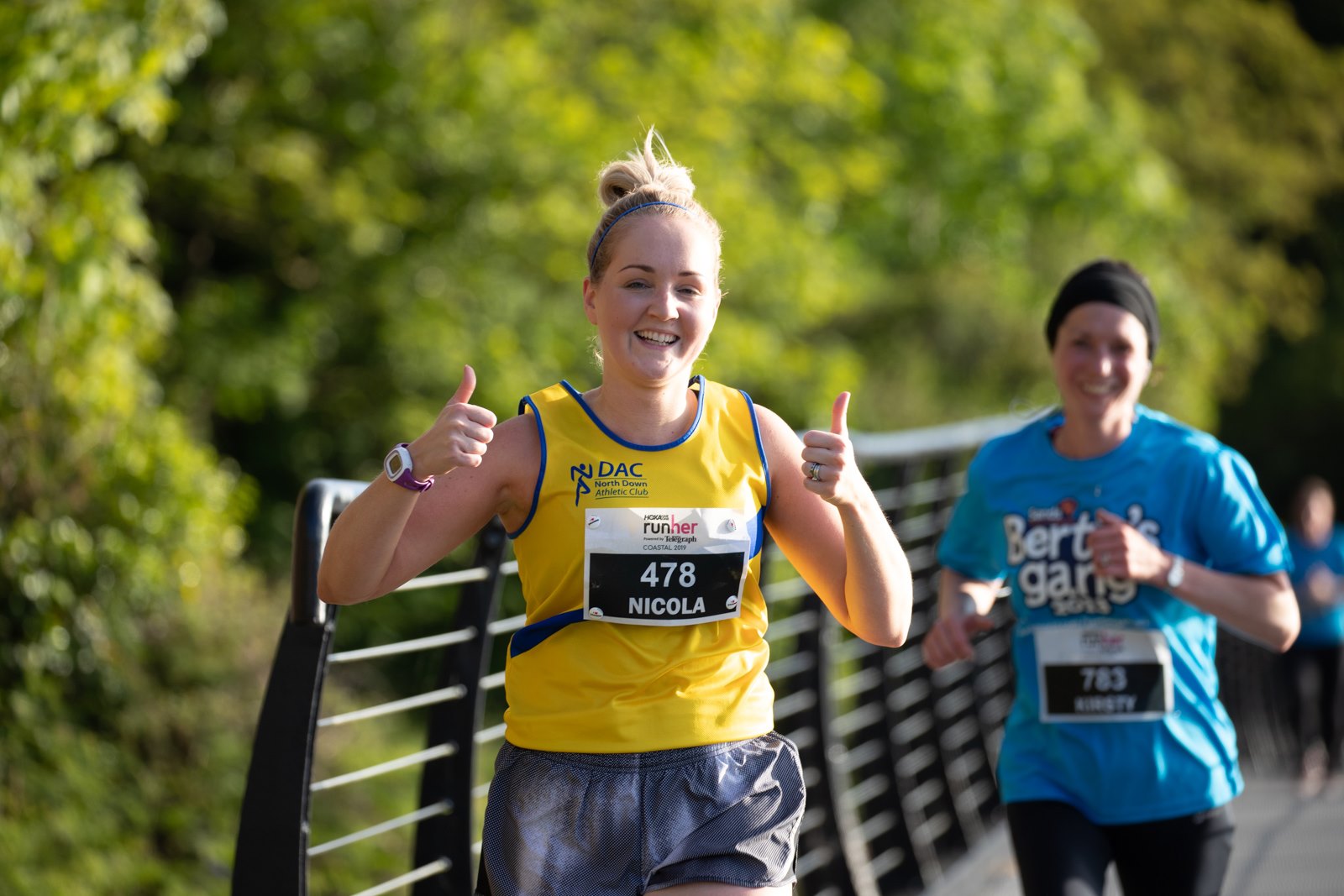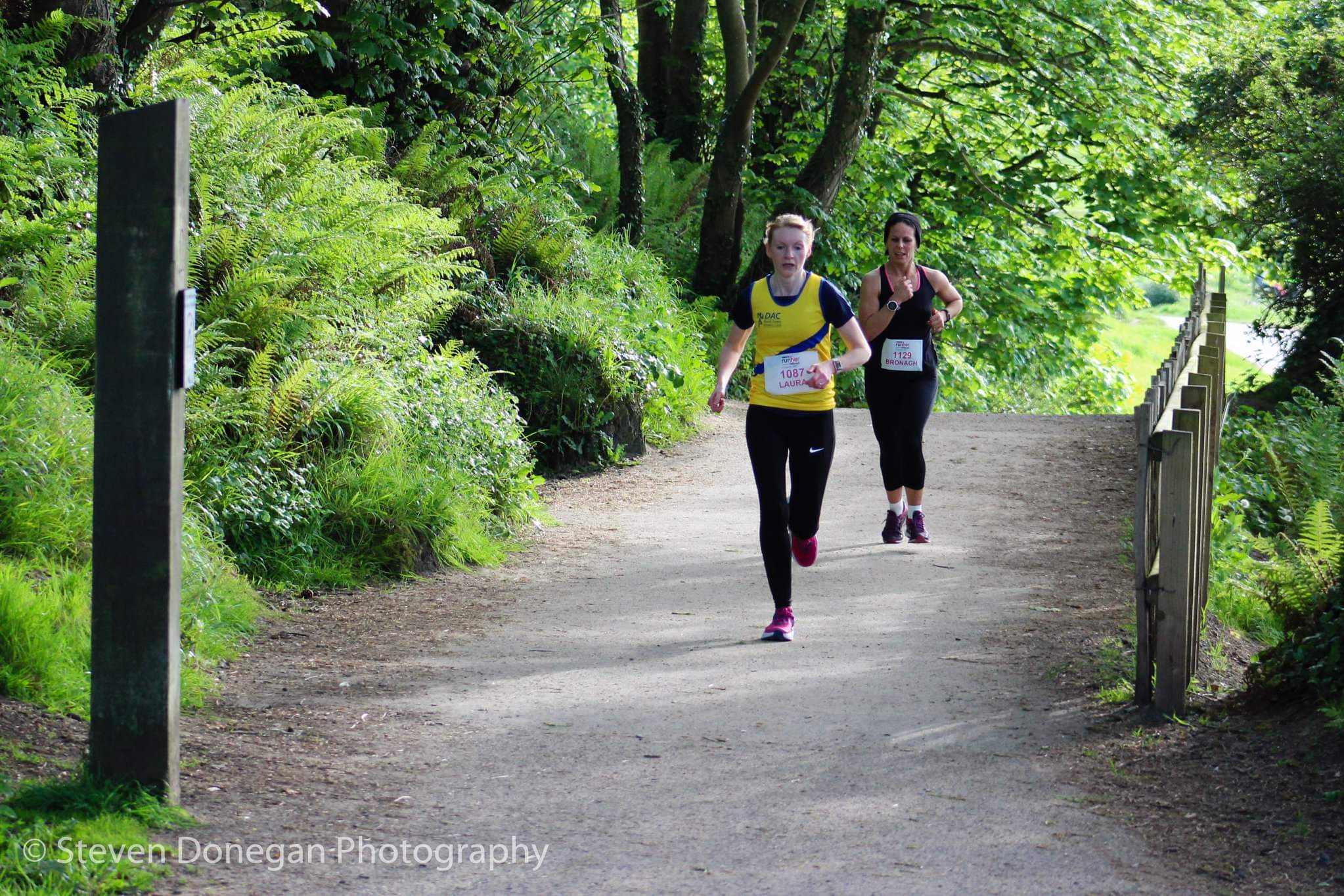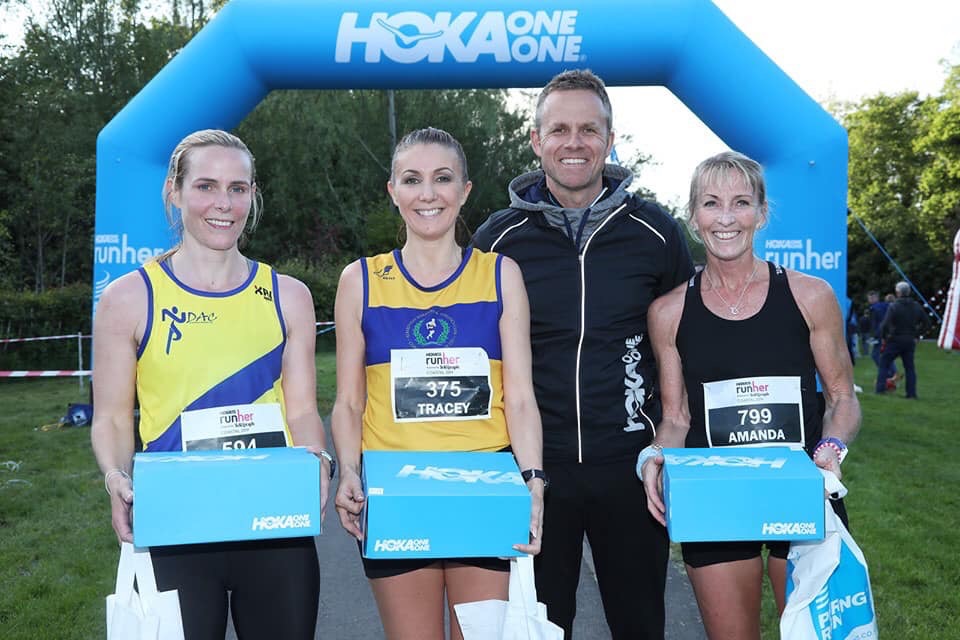 On such a beautiful evening the half marathon participants faced the double edged sword of taking in the majority of the scenic coast from Holywood to Bangor, only to have to turn around at the McKee clock and again tackle the rolling hills that go with it. Having claimed a second and third in the previous races, North Down eventually struck gold with Fiona McQuillan taking the honours in an impressive time of 1:28.49. Laura Neely posted 1:45.07 to claim a top ten finish, whilst Zara Fulton ran a huge Pb of 1:50.58 for 20th and Laura McKeown (1:56.05) for 36th.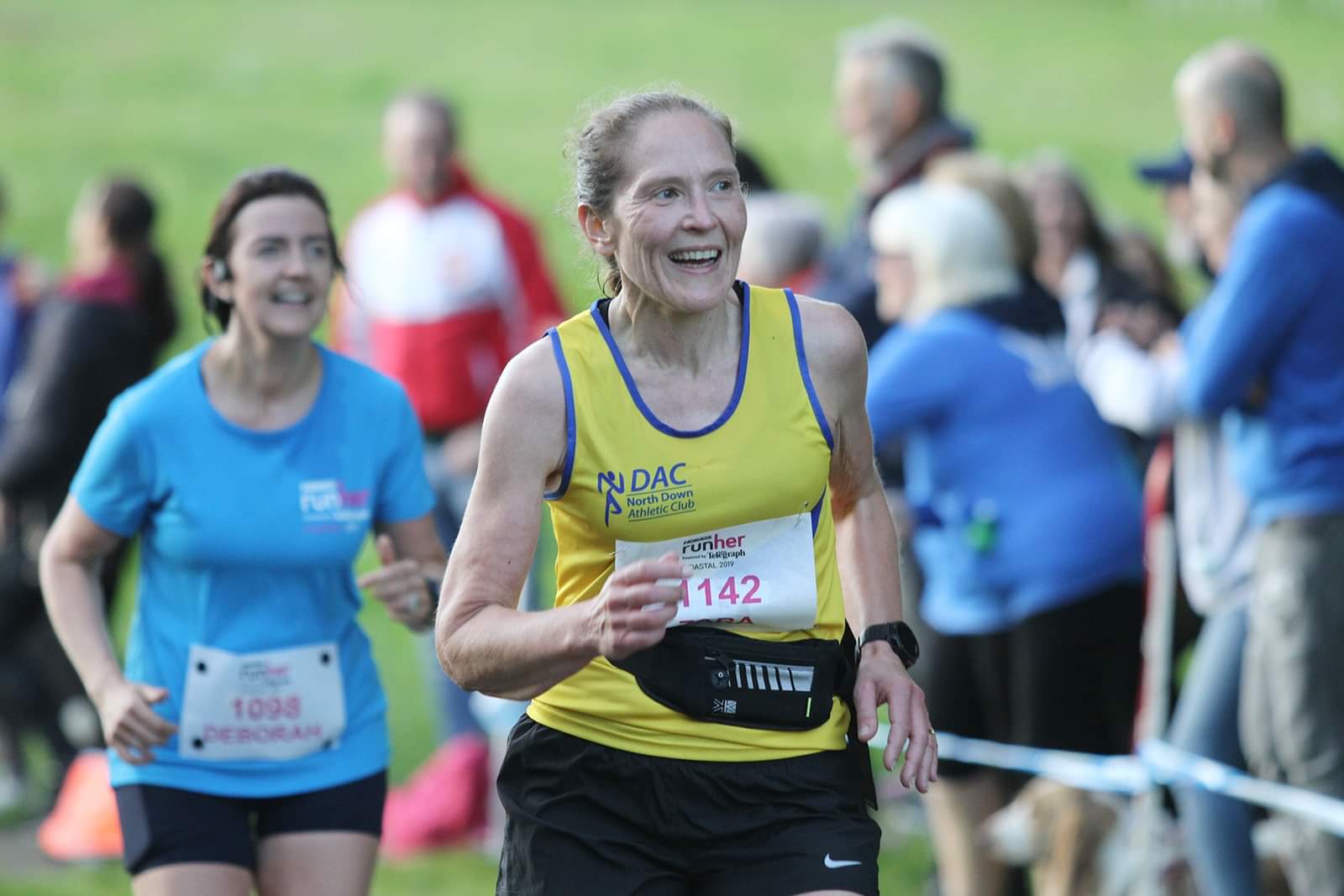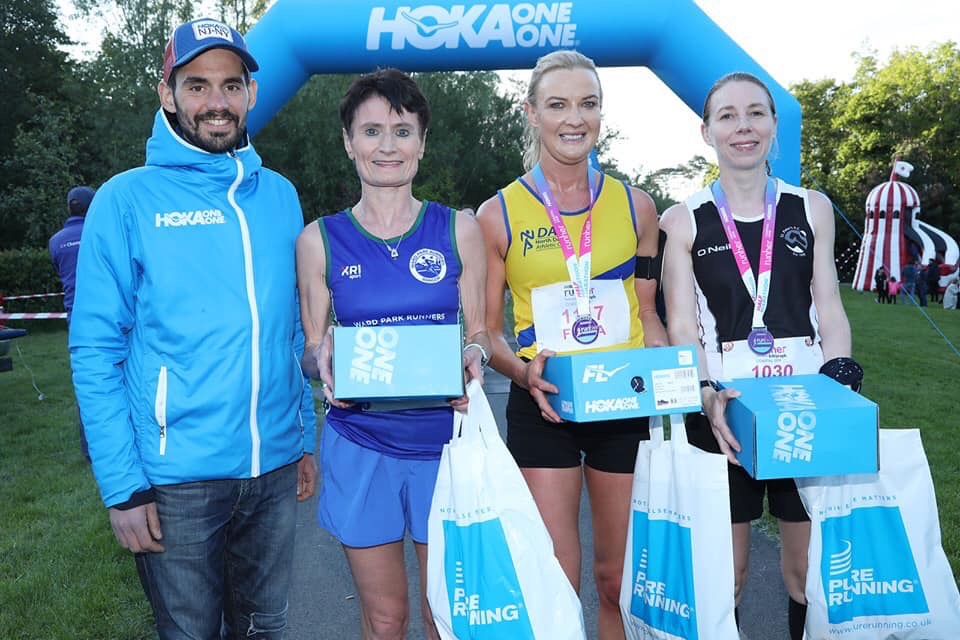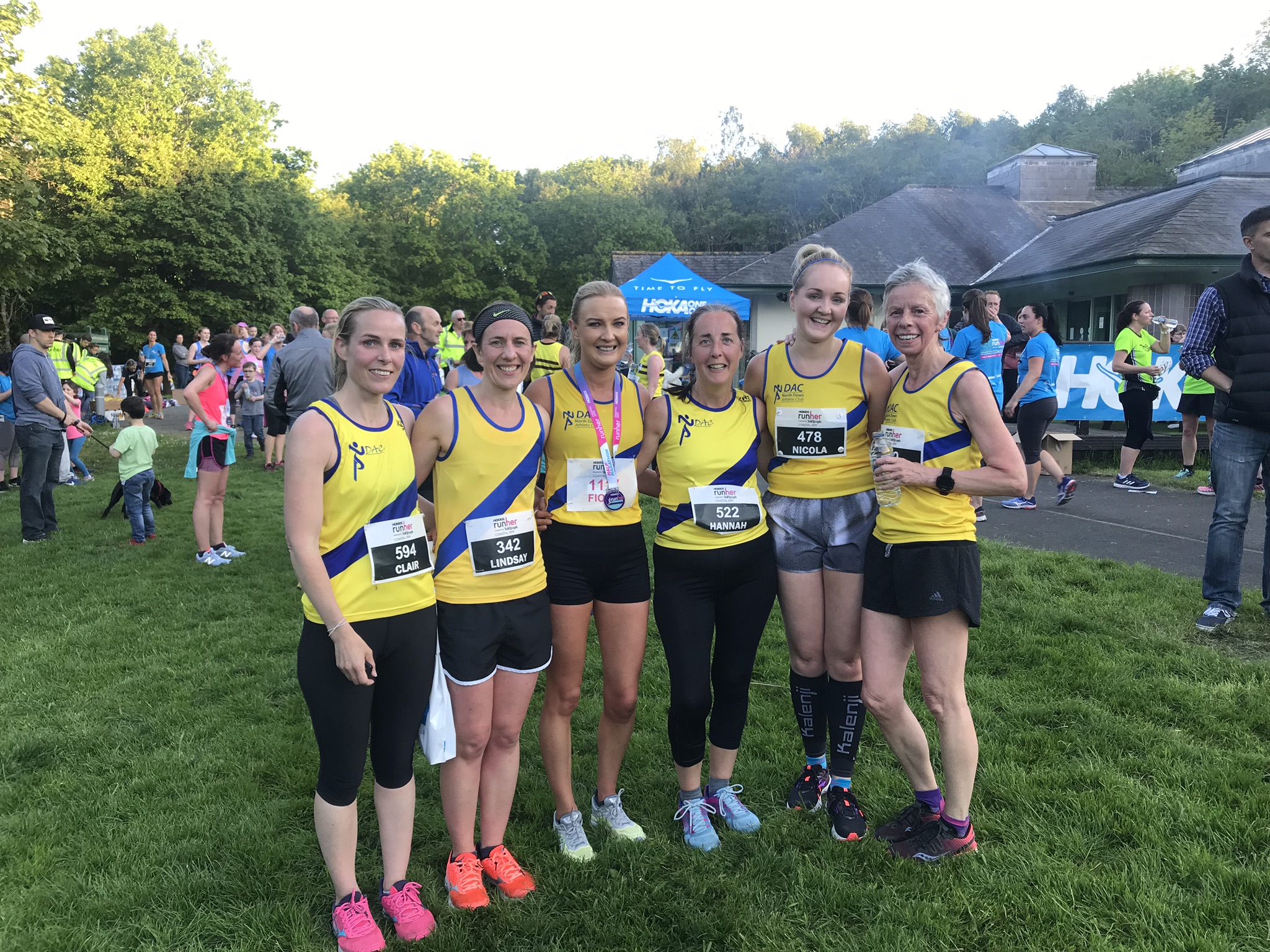 *Photos courtesy of Runher & Steven Donegan