The Pure Running Series rolled into Dervock on Saturday for the latest edition of the long established and notoriously hilly half marathon. Established to celebrate the village's links to Olympic gold medalist Kennedy Kane McArthur, marathon champion from the 1912 games in Stockholm, the event has been rebranded to highlight its more modern links with the Games of Thrones TV show, but still maintains its welcoming festival atmosphere and offers something for everyone, whether running or spectating.
In the five mile curtain raiser there was a welcome return to racing for Simon Seaton, 30:25 good enough for 2nd place, whilst sister Jodi (Smith) was first lady in 36:00 (10th overall) and, not to be outdone, Davie Seaton claimed an age category win in 39:43 (21st overall).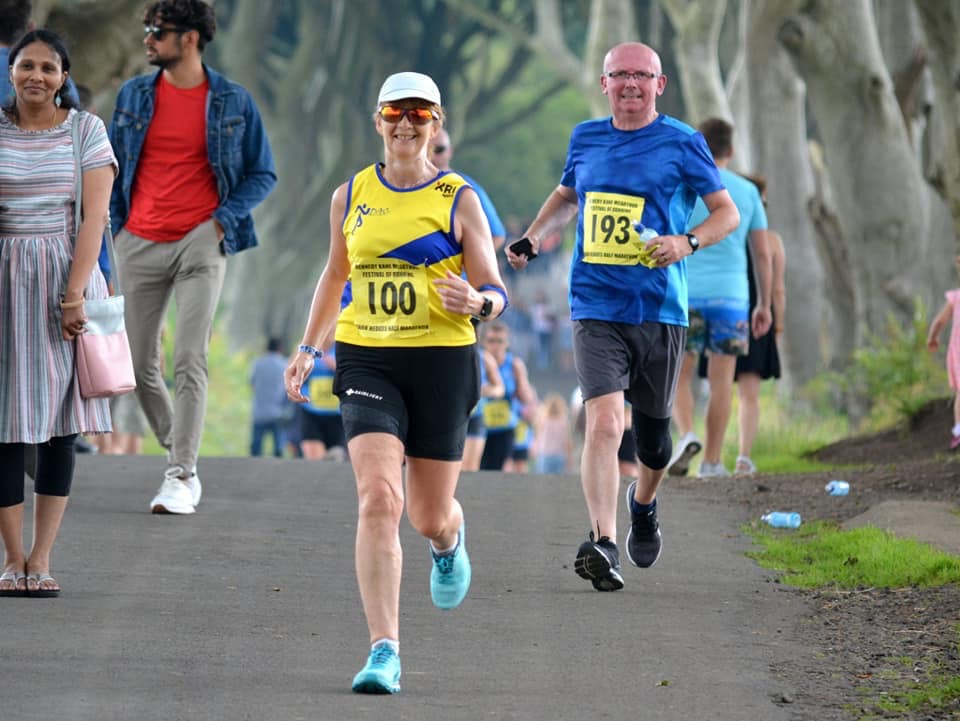 In the main event, Catherine Roberts was 2nd lady in 1:34:16 (27th overall) and maintains the same position in her age category for the overall series. Simon Boyle posted 1:39.47 (51st) and remains in 3rd position in the overall rankings, whilst Roberta Dornan clocked 1:43:41 (65th) on the day. Cliff McCausland is currently 2nd in his category and registered 1:49:19 (96th) for his latest effort, whilst James Barr stopped the clock on 2:09:41 and Noreen McCausland, 2:27:02, at the end of another successful day out.