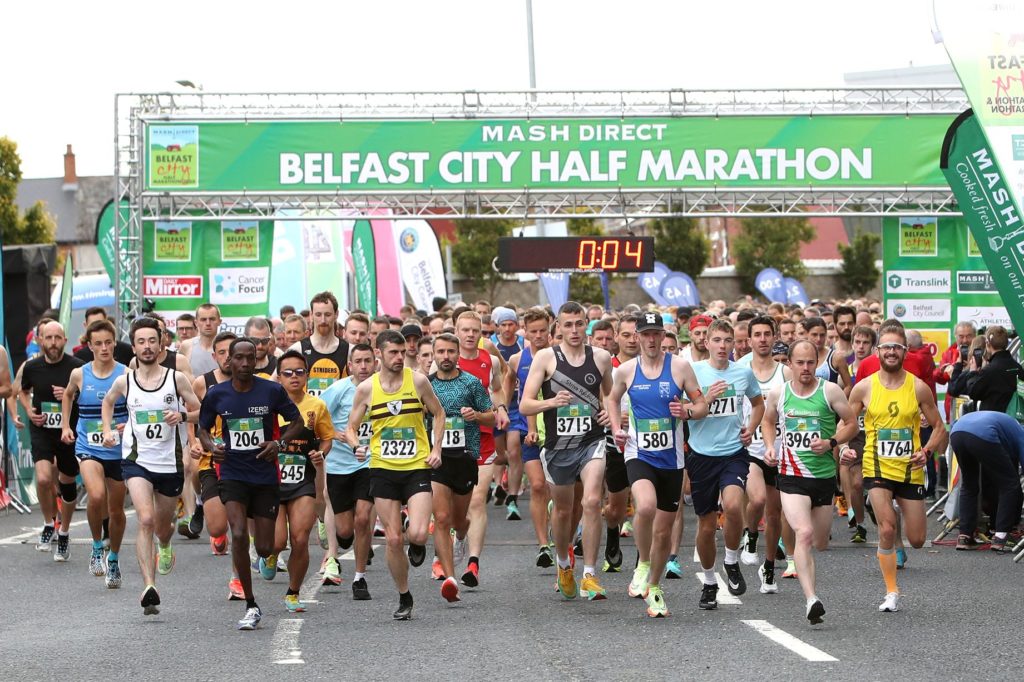 Conditions were just about perfect for the Belfast Half on Sunday, with over 3500 toeing the line at Ormeau Embankment.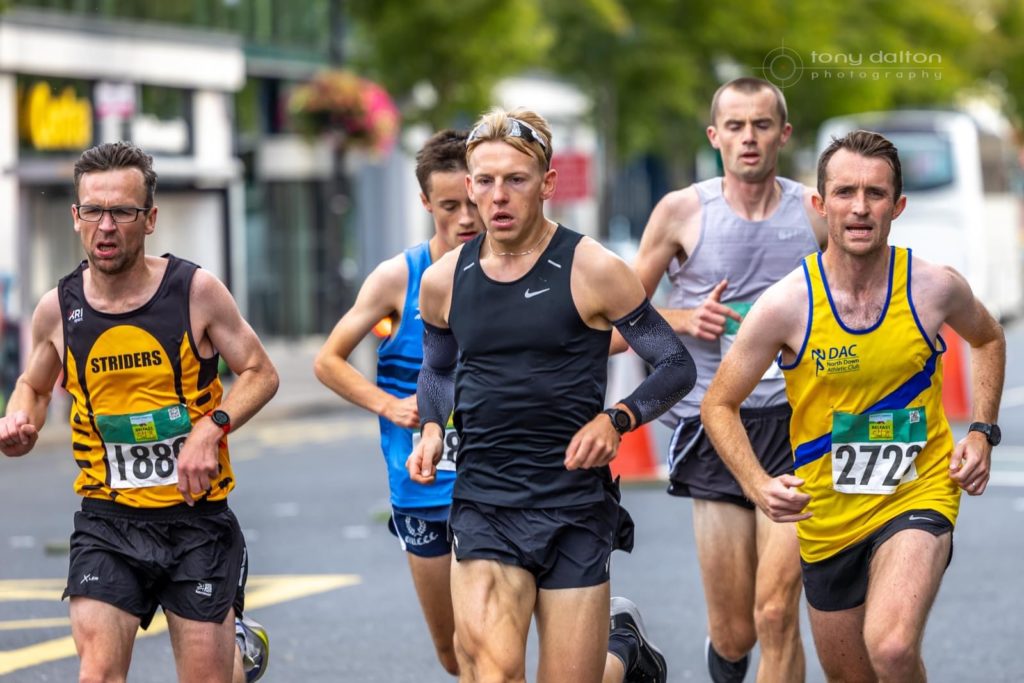 First of the sizeable North Down contingent was Dale Murray, 1:13:15 representing a superb PB and 11th place overall. Francis Marsh claimed his customary age category win, and 21st place, in a time of 1:15:55, with Ross Murray (1:17:06/28th) and Dan Trimble (1:19:28/53rd) also showing up well.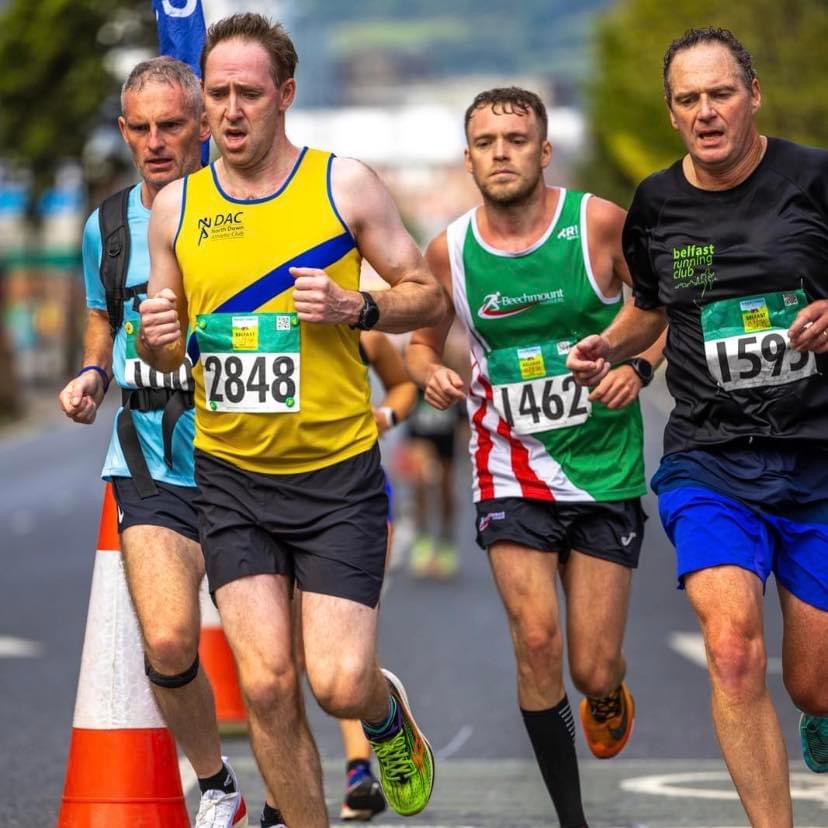 Eamonn O'Reilly (1:25:55) was close to his very best, Fiona McQuillan (1:26:06) broke new ground with a fine PB, while Aaron McCauley's first sub 90 (1:29:15) was a surprise to him as much as anyone else, but was no less deserved.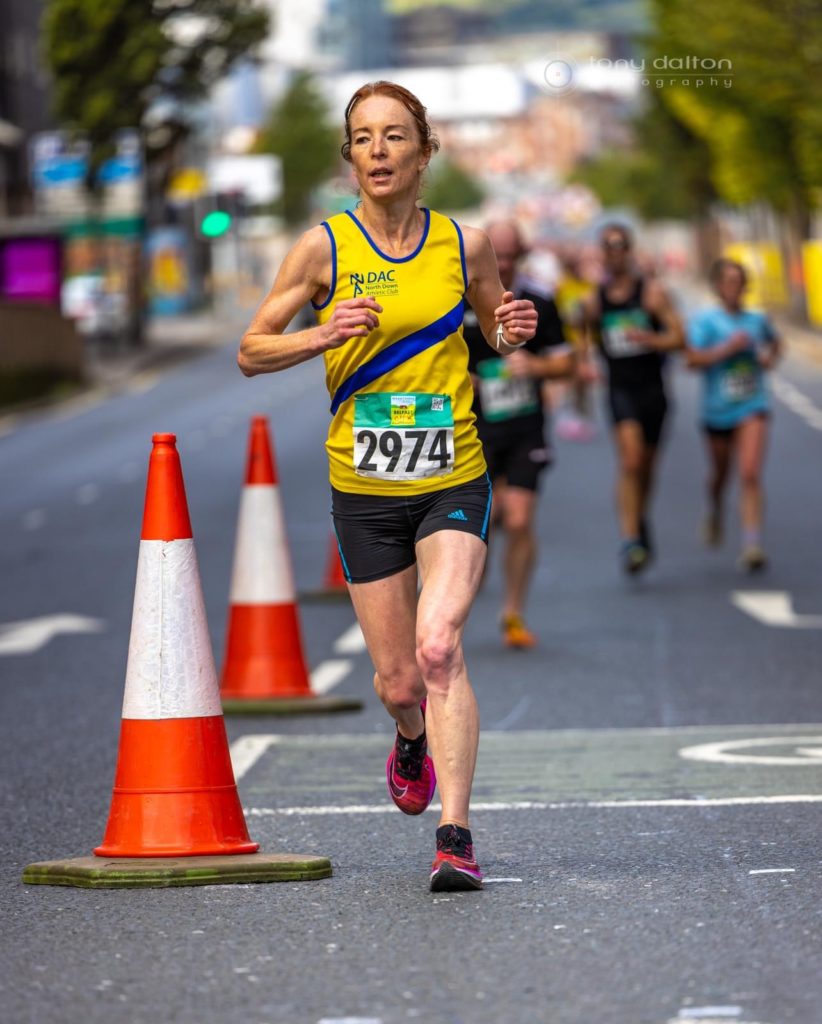 The strong running continued with Nick Anderson (1:30:43), a fantastic new best for Sarah Gibson (1:31:45), and an age category win for Les Wilkinson (1:32:15).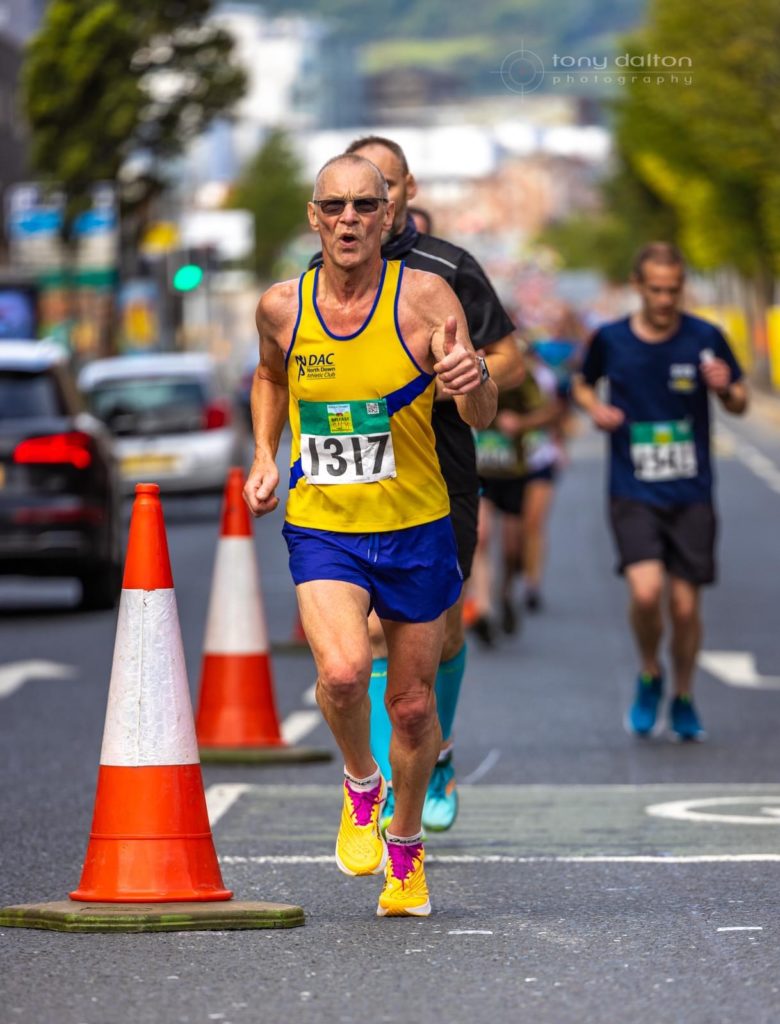 Brian Geddis (1:32:00) was in fine form, Clair Quigley (1:32:28) claimed an excellent new PB, Christopher Ballentine crossed in 1:35:10, whilst Valerie McDonough and Fiona McVicar were both awarded 1:36:06, a new best for the latter, with Lisa Tomalin (1:36:26) close behind, in yet another PB.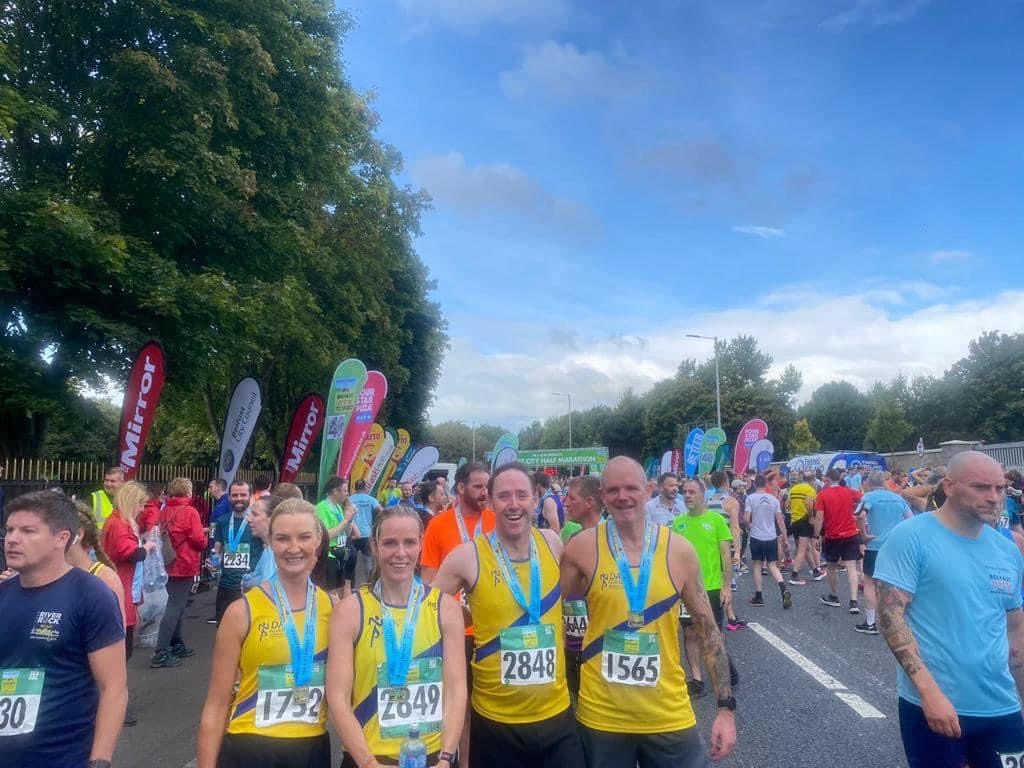 Strong running from Keith Gilmore (1:39:58) and Alastair Hamilton (1:40:37) was followed by Tim Cooke's fastest ever half (1:41:01), Lucia Williams crossed in 1:41:56, Christopher Williams in 1:45:38 and Andrew Muir in 1:46:36. Clare Russell recorded 1:48:06, while Paula Simpson dipped under 1:50 for the first time, with a well judged effort of 1:49:50. Matt Ormesher clocked in with 1:51:14, John Ferguson with 1:55:15, while Cliff McCausland (1:55:58) continued New York marathon prep and Caroline Steele claimed a brand new PB of 1:58:04. Nicola Stevenson (2:17:12), Noreen McCausland (2:25:09) and Pat O'Driscoll (2:33:32) completed North Down representation on another excellent day for the club, with fine performances all round and much to be proud of.